In This Article
Loading table of contents …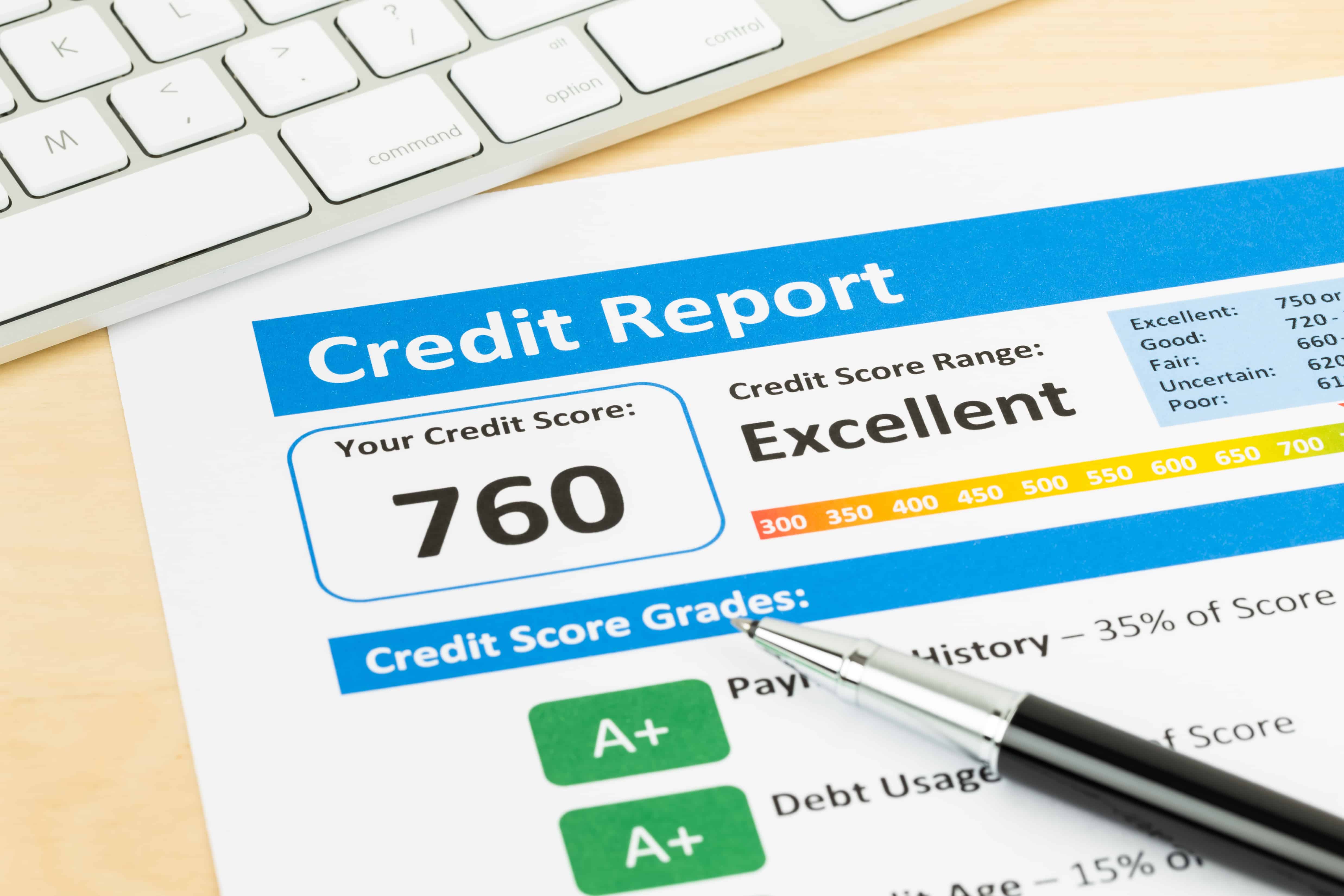 Note: Some of the offers mentioned below may have changed or are no longer be available. The content on this page is accurate as of the posting date; however, some of our partner offers may have expired. You can view current offers here.
Not a day goes by that we don't get questions about credit scores. Sometimes it's as simple as someone wondering where to find their credit score, other times it's a momentary freak out when a reader looks at Credit Karma and sees their score has dropped.
To prevent these freakouts and make it easier for you to find your credit score, we're going to discuss where you can find your credit score. Not an estimated FICO score, but your actual FICO score. This is what you really need to know.
Does Credit Karma Actually Provide Your FICO Credit Score?
Let's just get this out of the way now: NO!!!
Credit Karma provides a VantageScore which is not a commonly used score for credit card applications. We have found that the score it provides can vary by 50+ points compared to a true FICO score.
It seems to be very sensitive to credit utilization, which is what causes such anguish for readers who rely on Credit Karma. They see a huge drop and, understandably, are not pleased.
It is because of situations like this that we felt it was necessary to address Credit Karma.
Now, that does not mean Credit Karma isn't a useful for a miles and points connoisseur like you. Credit Karma is a big help if you want to see credit card inquiries on your Equifax and TransUnion reports. Additionally, you can see what open accounts you have reporting to each credit bureau.
This can be particularly helpful if you are unsure of your 5/24 status with Chase.
Get Your Actual FICO Score
There are several free ways to get your actual FICO score from each of the three credit bureaus: Experian, Equifax, and TransUnion.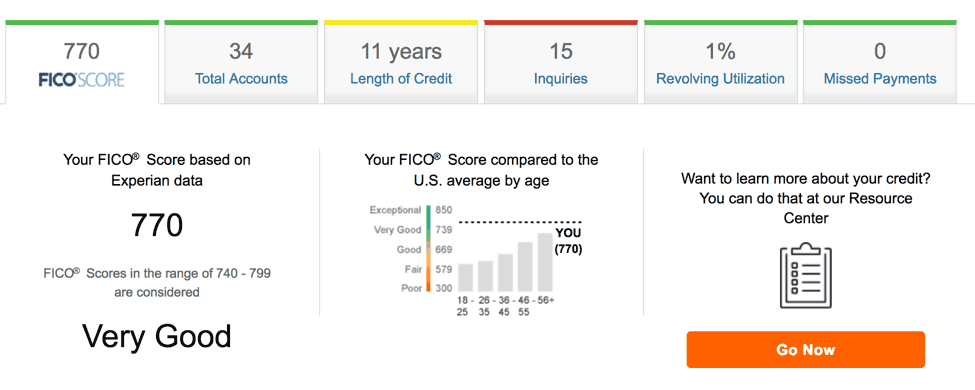 Let's start with Experian, as you don't even need a credit card to get your FICO score from Discover through their Free Credit Scorecard. The scorecard provides your true Experian FICO credit score as well as a bunch of other great information including: total accounts, length of credit, inquiries, utilization, and missed payments.
Credit Cards That Provide a Free FICO Credit Score
Many banks will provide a free FICO credit score just for being a cardholder. However, they provide your score from different bureaus so we'll review which bank provides which bureau's FICO score.

With so many free sources of FICO credit scores, paying for your credit score is NOT necessary. For those who have been earning miles and points through credit cards for awhile, you probably have several ways to access your FICO scores from all three bureaus.
If you have been keeping track of which credit bureau is used to provide your FICO score when you apply for a new credit card, you've probably seen a lot of Experian.
Experian seems to be the mostly commonly used (though, it can vary) followed by Equifax. TransUnion is rarely pulled during credit card applications, but is commonly pulled when applying for a Barclaycard or Capital One card.
What About All The Sites Offering A Free "Credit Score"?!
Understandably, this is one of the most confusing parts about making sure you get an accurate credit score. Tons of sites offer free credit reports and "credit scores" without letting you know they are providing what we often call a FAKO score.
Someone clever came up with FAKO as a way to combine "FICO" and "fake". Genius!
When considering whether to apply for a new credit card, you need to know your FICO credit score. That's it. Not a score that is close to a FICO score, but your actual FICO score.
Have I said that enough yet?
If you look at Credit Karma, Credit Sesame, and Quizzle all provide FAKO scores. While they help with monitoring your credit reports, they are not accurate sources for your FICO credit score.
How To Start Monitoring Your Credit Score
Now that you know where to find your FICO credit score and how to avoid places that provide FAKO scores (and cause unnecessary heartburn), let's talk about how to move forward.
Knowing where you stand with each credit bureau will make credit card applications less stressful, so you'll want see how you can access all of them.
The easiest starting point is to sign up for Discover's Free Credit Scorecard. It's free and will give you your Experian FICO credit score plus several other important pieces of info on your Experian credit report.
You can also access your Experian FICO score if you have an American Express (personal) credit card, but it won't provide as much info. Additionally, you don't even need a credit card to access your score this way. This makes it THE place to go for your score if you're just starting to consider a credit card.
Once you have set up your Free Credit Scorecard, you can sign up with Credit Karma to monitor you Equifax and TransUnion credit reports. IMPORTANT: This does not mean you should rely on the FAKO score they provide. Take the good that Credit Karma provides for monitoring your credit report and forget the FAKO score.
As you move forward and open cards with Citi and Bank of America (and Barclaycard), you will gain access to your Equifax and TransUnion scores, respectively. These are not vital at the beginning of your journey as Experian is the credit bureau most commonly used by banks for credit card applications.
Bottom Line
Like everything in the miles and points world, preparation not only leads to fun travel but also prevents a lot of stress. If you follow the steps above, you can accomplish both.
Fluctuations in credit scores are normal. When you apply for a new credit card, you can expect a small dip that will but also be confident in the fact that your score will recover (and often increase) with responsible credit use.
And, finally, ignore that FAKO score that is causing you so much stress!
Bonus
Now that you know how to check your credit score, make sure you understand how it is calculated by reading our simple guide. This will help you feel confident on your miles and points journey.
If, once you have checked your credit score, you realize it's not where it needs to be, see if Bryce's credit repair book can help you.
See you in the sky,
Spencer
New to the world of points and miles? The Chase Sapphire Preferred is the best card to start with. With a bonus of 100,000 points after $4,000 spend in the first 3 months and 2x points on dining and travel, this card truly cannot be beat!
Learn More
Editors Note: Opinions expressed here are author's alone, not those of any bank, credit card issuer, hotel, airline, or other entity. This content has not been reviewed, approved or otherwise endorsed by any of the entities included within the post.