In This Article
Loading table of contents …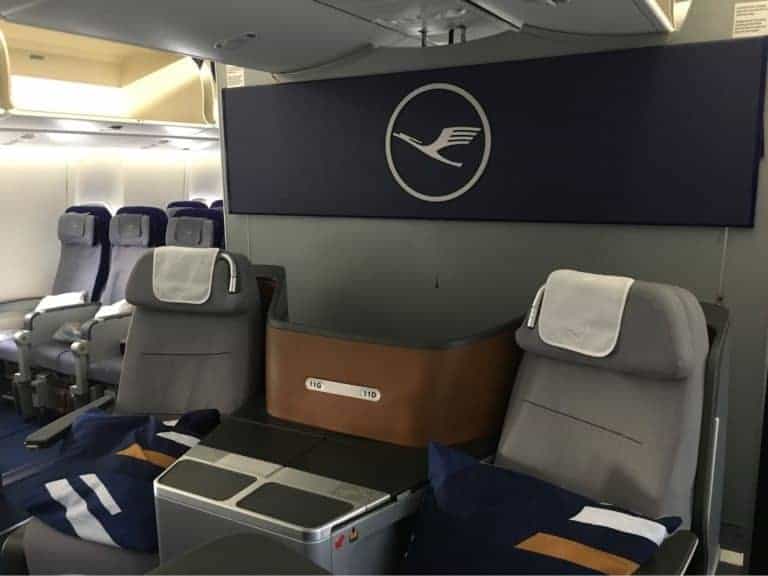 Note: Some of the offers mentioned below may have changed or are no longer be available. The content on this page is accurate as of the posting date; however, some of our partner offers may have expired. You can view current offers here.
My husband and I are off to Berlin! I've wanted to visit Berlin for a long time because I love 20th-century history and the city fascinated me for a long time. Also, we wanted to go somewhere in Europe in August but didn't want to deal with the heat and the crowds that you expect in the southern part of the continent. Berlin fit the criteria perfectly! I've never been to Berlin, so I was really looking forward to this trip.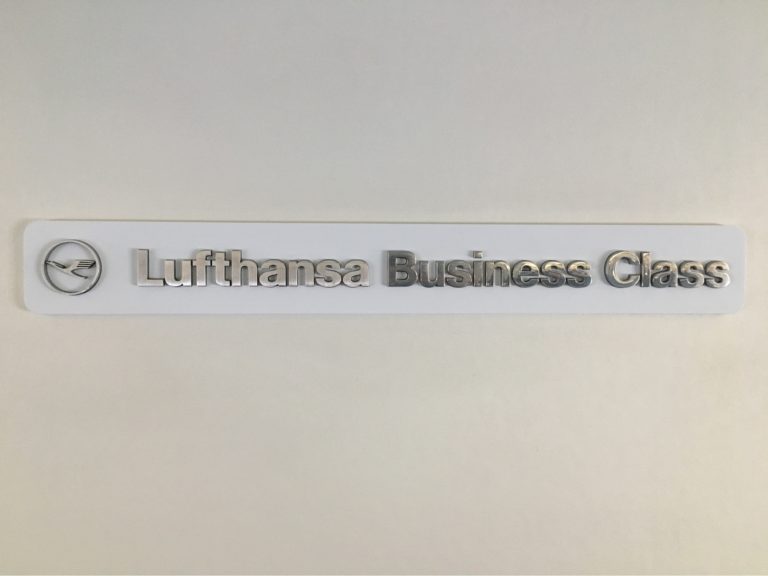 How I Booked Lufthansa Business Class
Our original tickets were on SWISS and we were supposed to connect in Chicago and Zurich. About six weeks before the trip, United had a schedule change and our comfortable connection in Chicago turned into a 90 minutes layover. We would have had to change terminals and we didn't feel comfortable with such a short connection at ORD.
The tickets were booked using United Mileage Plus miles, so I quickly went online to find an alternative. When the airline has a schedule change, and the new schedule doesn't work for you, you may be able to change, or even cancel, your trip. To my surprise, I saw lots of different options in business class, including an itinerary on Lufthansa with connections in Washington IAD and Frankfurt. The connection times were very comfortable so we quickly called United and changed our flights.
Each ticket was 70,000 United MileagePlus miles one way in business class. I transferred just enough Chase Ultimate Rewards points to my husband's United MileagePlus account to top off his mileage balance.
Why did I transfer the miles to his account and not to mine? He has Silver status with United, and could get Economy Plus seats for free at check-in on the short domestic portion of our itinerary. I've booked an international business class with United miles many times, and I've yet to see any domestic first-class availability out of my home airport of Cleveland. By doing this, we were at least flying in Economy Plus.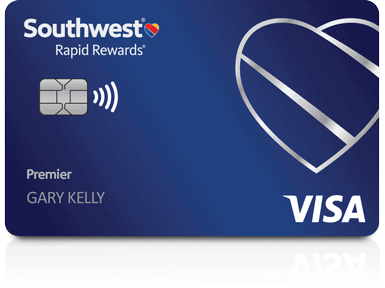 Lounge at Washington Dulles (IAD) Airport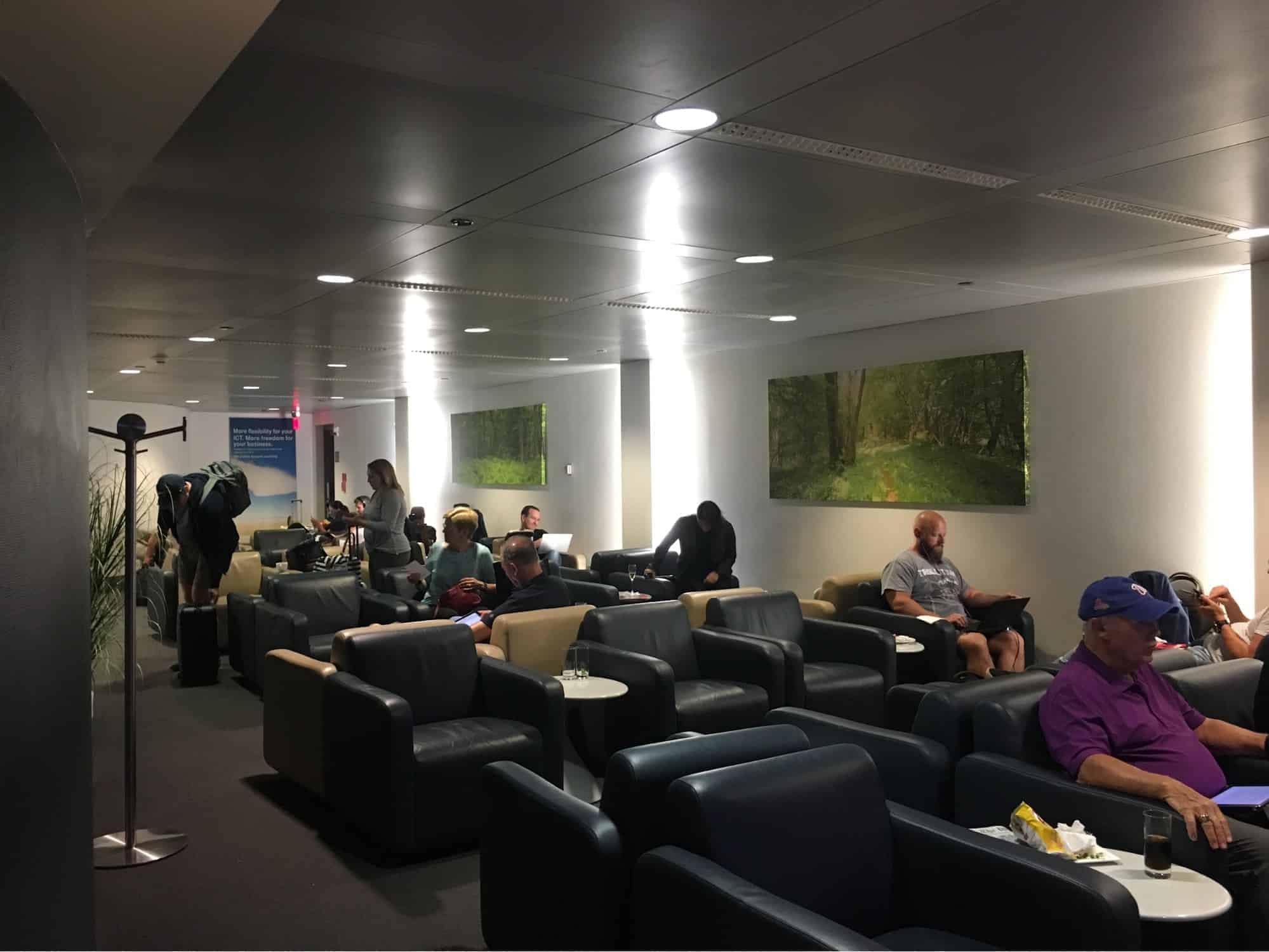 After a short and uneventful flight from Cleveland to Washington Dulles airport, it was time to check out the business class lounges. Lufthansa Business Class Lounge is located near gates B49-B51. We stopped there briefly to take advantage of their shower which was nice, but otherwise, the lounge is very generic and unremarkable. A lot of Lufthansa lounges look very bland and nondescript. You really don't know where you are in the world, but maybe that's their intention.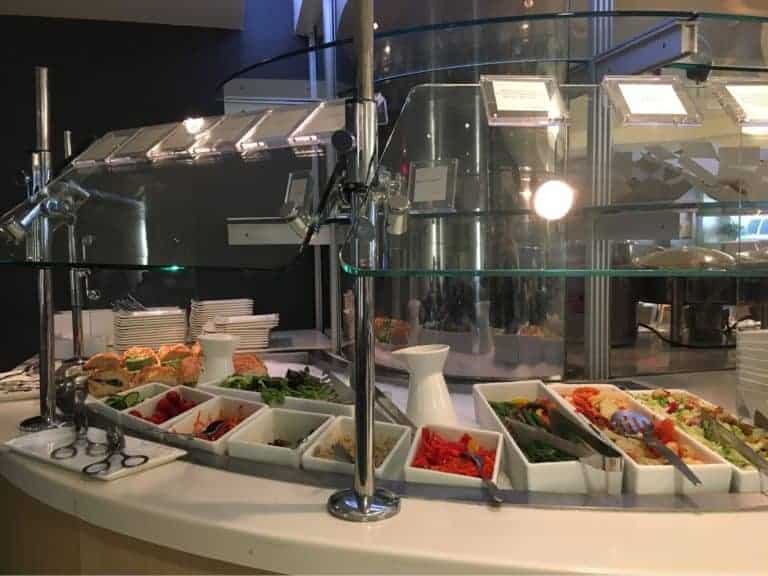 The food selection was very limited and uninspiring so we quickly moved on.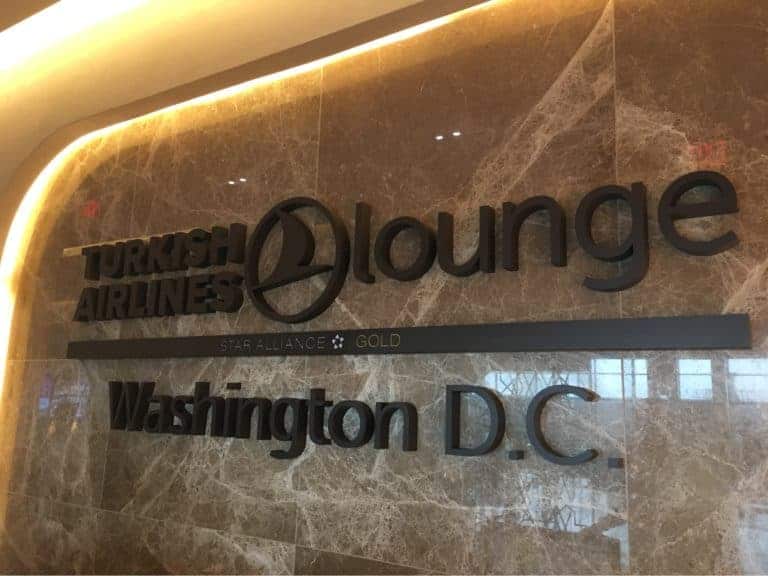 Both of us have Priority Pass membership: my husband's is through his Chase Sapphire Reserve and mine is through my Business Platinum Card from American Express. So instead of spending time in the bland Lufthansa lounge, we headed to Turkish Airlines lounge just a couple doors down.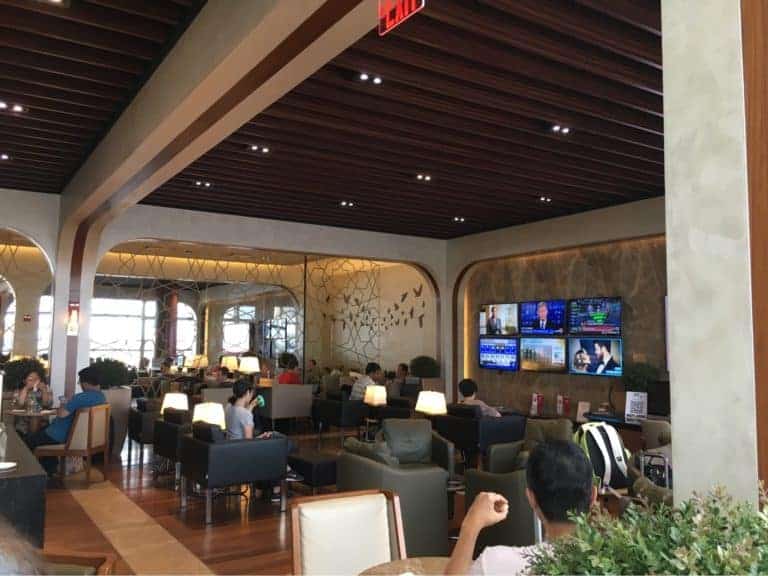 After visiting Turkey for two days and flying on Turkish Airlines, I've become a little (okay, a lot) obsessed with everything Turkish. The Turkish lounge was much brighter and more inviting, and the food selection was much more interesting.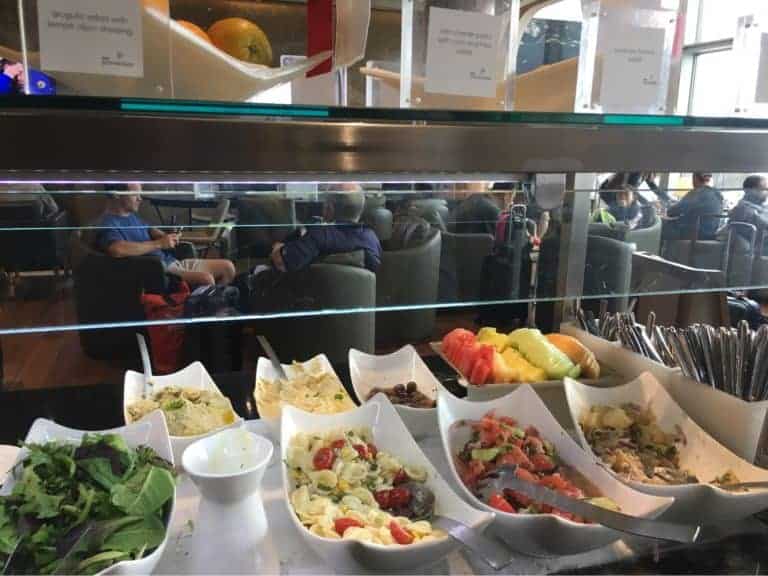 So if you have Priority Pass, head over to Turkish lounge near gate B43 in Concourse B for some good eats.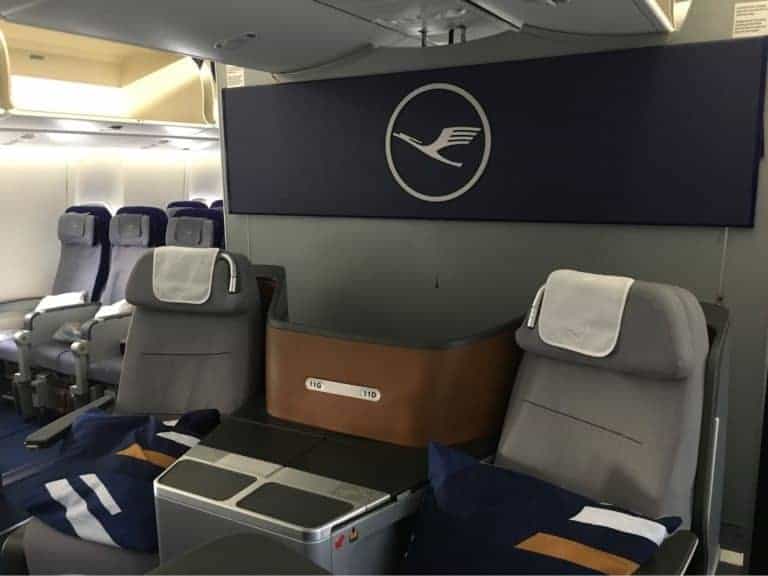 Boarding started about 10 minutes late, but we boarded through two doors and pushed back from the gate on time. Business class passengers can also board straight from the Lufthansa lounge – there's a corridor connecting it to Lufthansa's gate. Economy class passengers board by the seat numbers.
While we were waiting at the gate, the agents made several announcements about the carry-on bags. The bigger carry-ons have to fit into their bag-sizer which was located near the door where economy passengers were boarding. They were pretty strict about the size and checked in the bigger bags for free. So keep that in mind if you're flying Lufthansa in economy. Nobody checked the bags of the business class passengers.
After we found our seats, our flight attendant came by to introduce himself and to offer a welcome drink. There was a family with two small kids seated near us and the flight attendant brought them small toys, coloring books and Lufthansa wings for the older boy. As soon as we were airborne, the flight attendant set up a crib for the baby. It's really nice to see an airline taking care of its youngest passengers.
Cabin and Business Class Seat
The business class cabin on this Boeing 747-8 is huge. There are two sections downstairs and we were in the smaller section with just two rows of seats. I chose two seats in the center of this 2-2-2 configured cabin on the lower deck.
The upper deck was all business class and looked good too. It would've been fun to fly upstairs but it's a 2-2 configuration up there and I prefer to have direct aisle access when possible. I noticed lots of empty seats in business class, which was a bit surprising.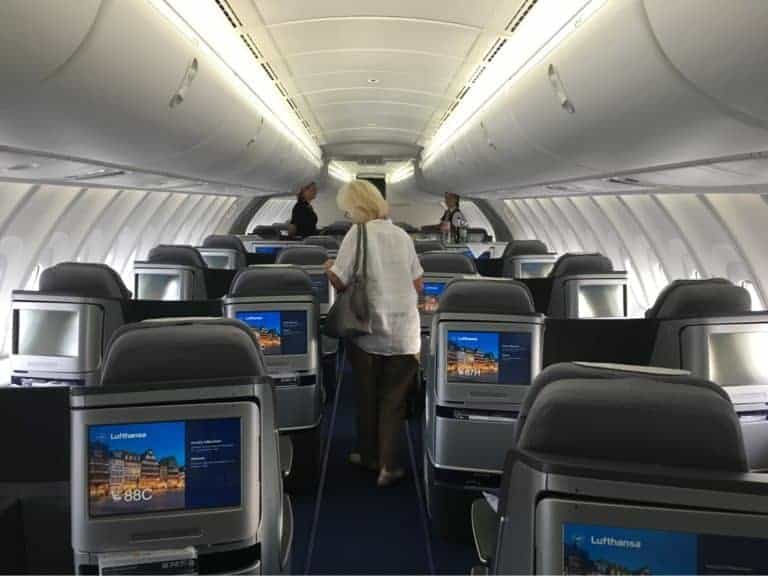 I wanted to charge my phone as soon as possible but there was no power until we reached the cruising altitude. There's only one outlet at the seat and there are no USB ports on this older aircraft.
The seats were really comfortable, unlike the seats in Air Canada business class, and we had plenty of space. You don't get the same degree of privacy you get in newer pod-like business class seats but you definitely get more room to spread around. My only small complaint would be the fold-out table which was on the small size for my laptop.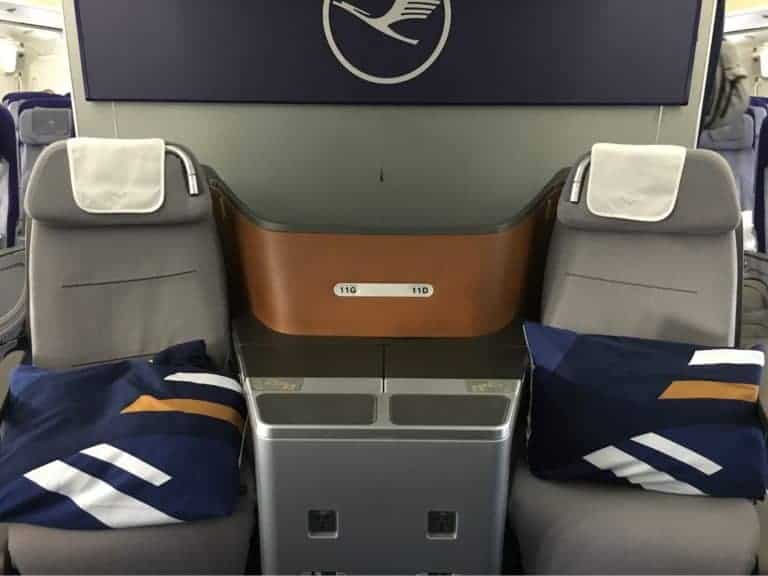 The duvet-like blanket and big pillow were great! After the dinner service was done, I wanted to get a few good hours of sleep. However, when I put my seat in the lie-flat position, the slight vibration I noticed when I was sitting up became really noticeable. I never found out what it was, but it felt like I was lying on top of a car engine. Thankfully, the business class cabin had lots of open seats and I just moved to a different seat and went to sleep.
The inflight entertainment system had a good-sized screen but it was a bit too far for me. There was a good selection of movie titles, mostly European and international, including a couple of new releases and older movies like Notting Hill in the mix. I wasn't impressed with the TV show selection, however.
There was a couple seated behind and to the left of me talking very loudly. When I tried to sleep, I could hear their conversation word for word even when I put the earplugs in. I guess noise-canceling headphones would have helped, but I can't sleep with the headphones on. I finally asked them to talk more quietly and they obliged.
Would you have said anything in this situation? What's the etiquette in such a case? Let me know in the comments what you would've done.
Inflight Food and Service
The flight attendants passed the menus as soon as we were seated. We were to choose one appetizer and the main course. I chose the prosciutto appetizer and veal for the main course.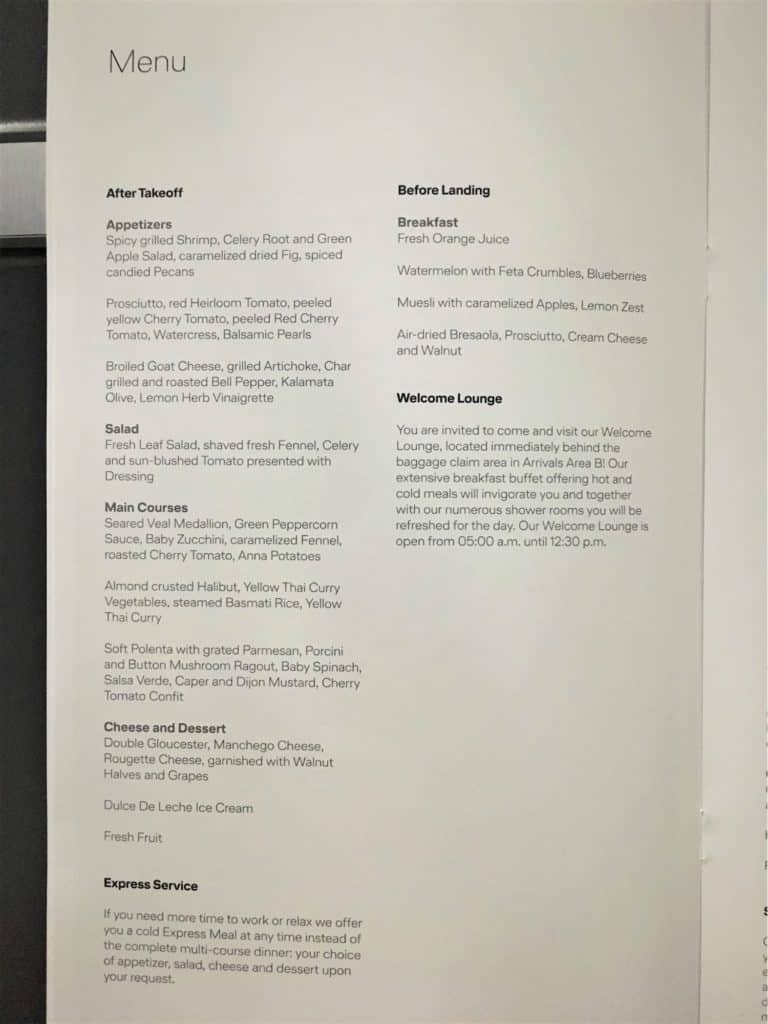 The drinks and a small dish of nuts came out first followed by appetizers and the salad course.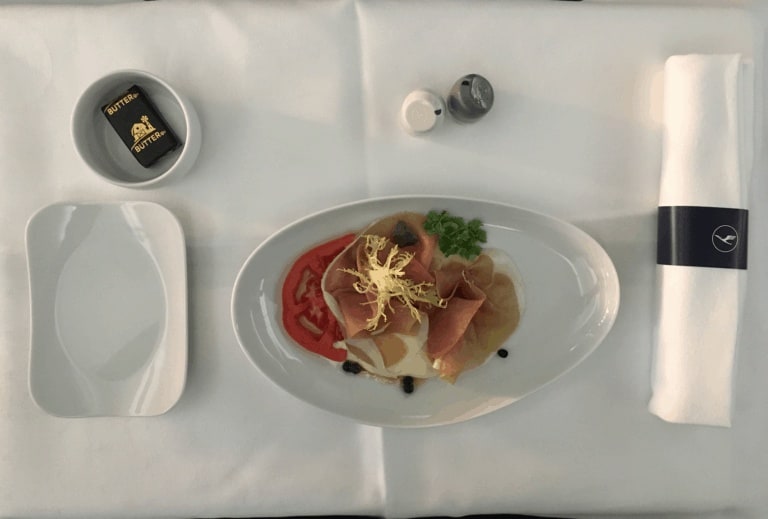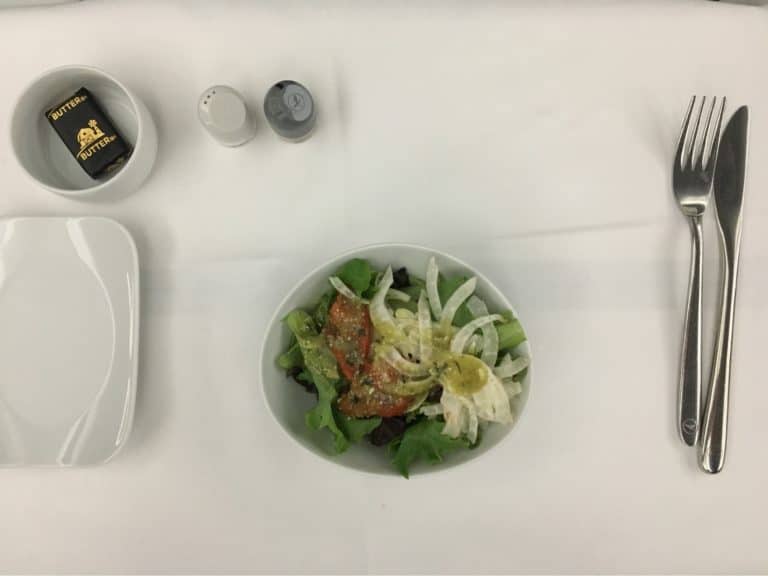 My veal was a little tough (I wished I got the halibut instead) but everything else was delicious.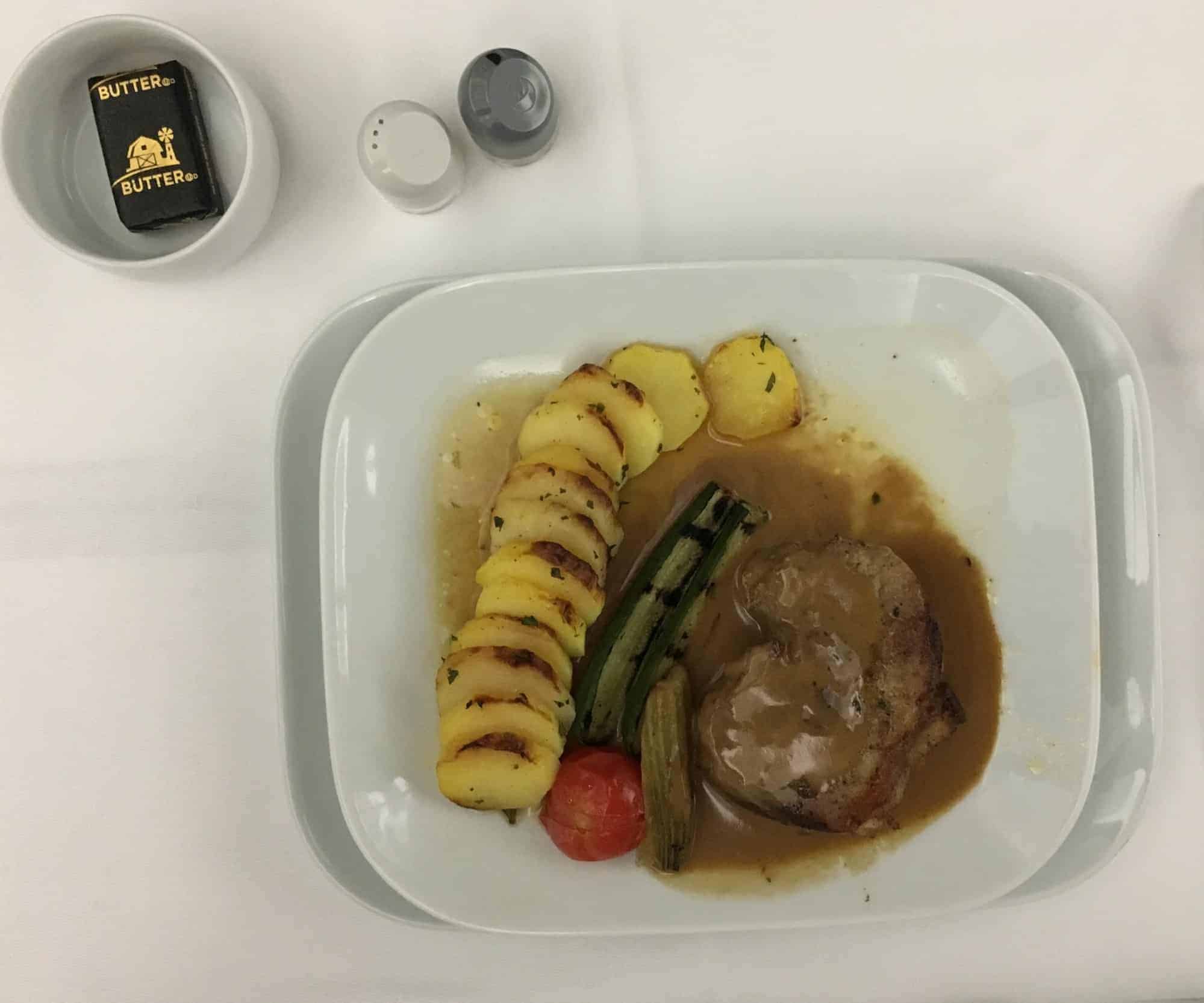 The flight attendants offered drinks and warm bread several times throughout the meal. Coffee, tea, and after dinner drinks were offered at the end of the meal. I chose fruit for dessert because I can't eat dairy, and my husband got Haagen Dazs ice cream.
I asked for herbal tea, which was amazing, and our kind flight attendant brought me a few teabags to take home with me. He said this brand of tea is hard to find in Germany. This was an unexpected gesture that really touched me. This is exactly what takes good service up a notch and makes it great and memorable.
We were also offered after-dinner chocolate – a really nice touch. I've recently flown on Austrian Airlines and was told they don't serve chocolate any longer. It was nice to see Lufthansa carrying a European tradition of treating their passengers with some nice European chocolate.
I always find that breakfast is the weakest link in the onboard food lineup. On this flight, we got a tray with muesli, some European deli meats and a selection of warm breads and muffins.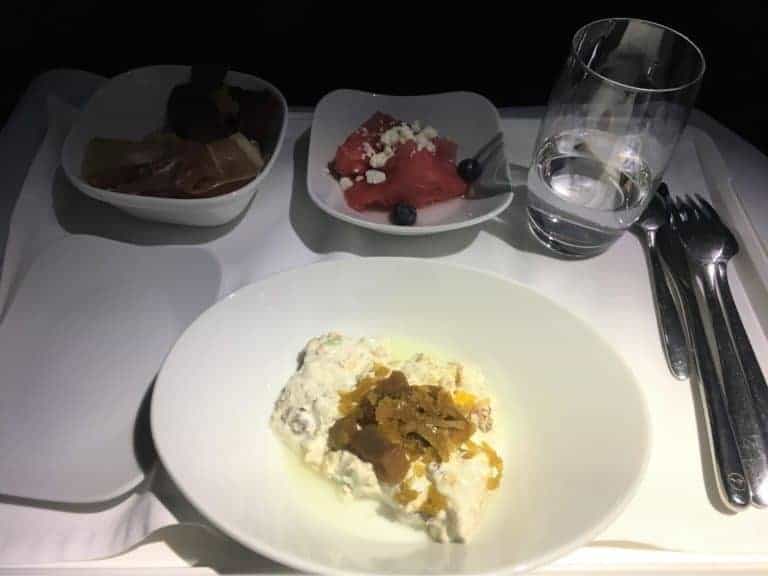 Because of my dietary restrictions, I couldn't eat much of what was offered, but that's ok. We were supposed to arrive ahead of schedule and I was sure I'd find something in the Lufthansa lounge in Frankfurt.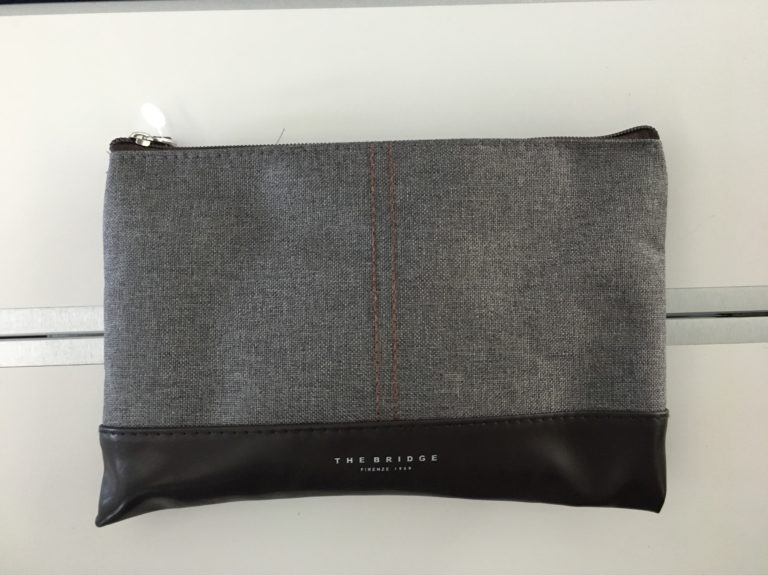 The amenity kit was a very nice-sized pouch that I am definitely going to keep for all my chargers. It included the standard assortment of earplugs, eye mask, dental kit and sample-size toiletries.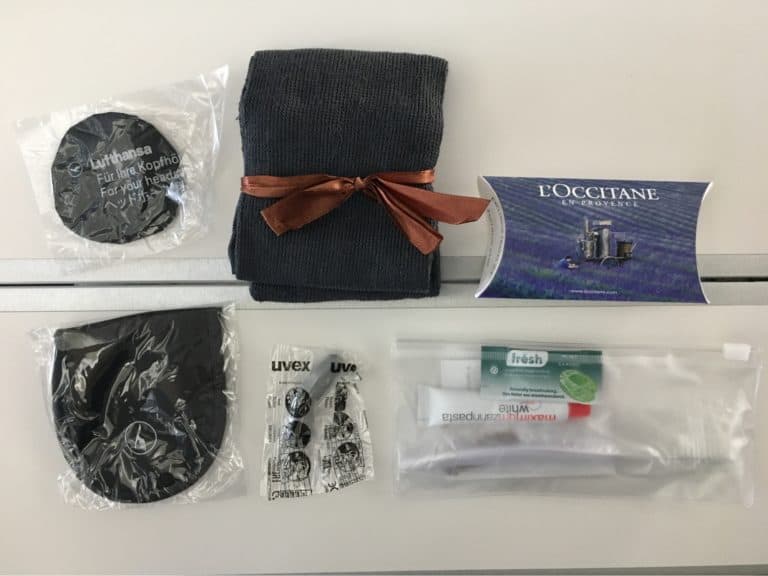 Transferring at Frankfurt Airport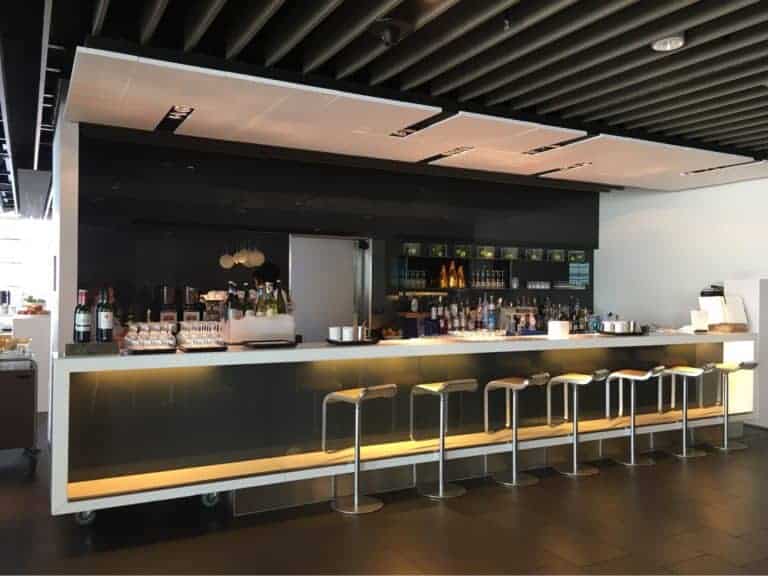 We had a connecting flight to Berlin, so as soon as we deplaned, we went through passport control. Located right outside passport control is the Lufthansa Business Class lounge. It was far less crowded than other lounges in Frankfurt, so it was a great place to crash for a couple of hours. If you are getting off a U.S. flight in area Z, and have a connecting flight from one of the A gates, this is a good option to spend your layover.
The lounge has excellent showers and there was a decent selection of breakfast foods. There are also luggage lockers and a few quiet workrooms.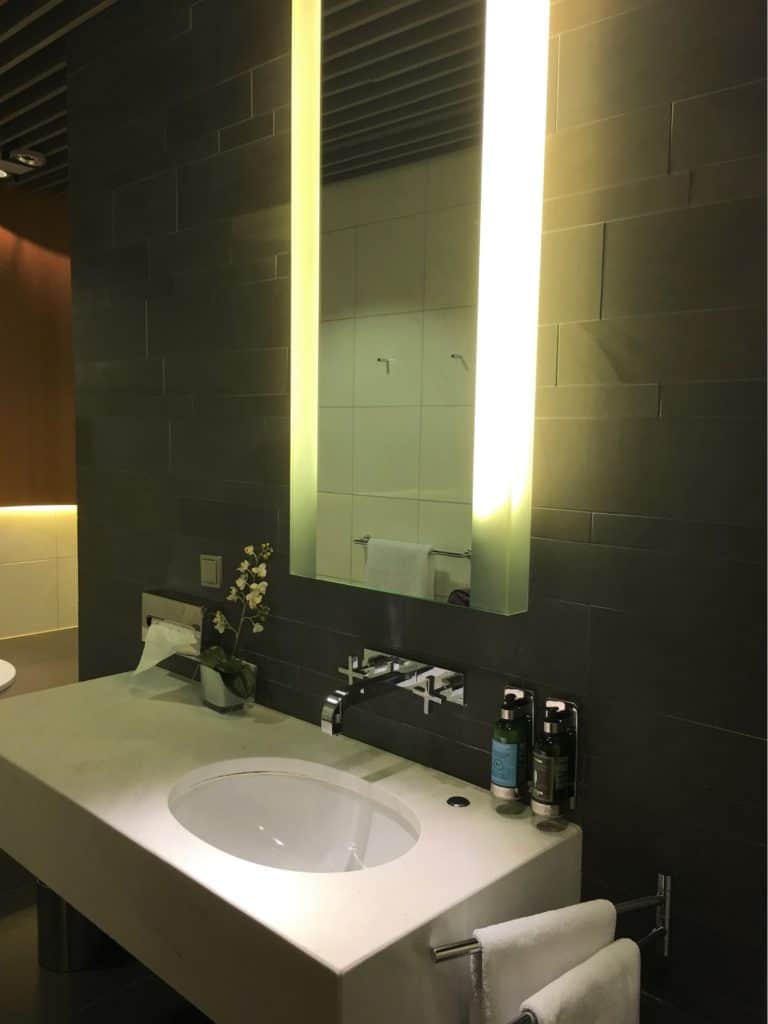 Intra-European Business Class Frankfurt to Berlin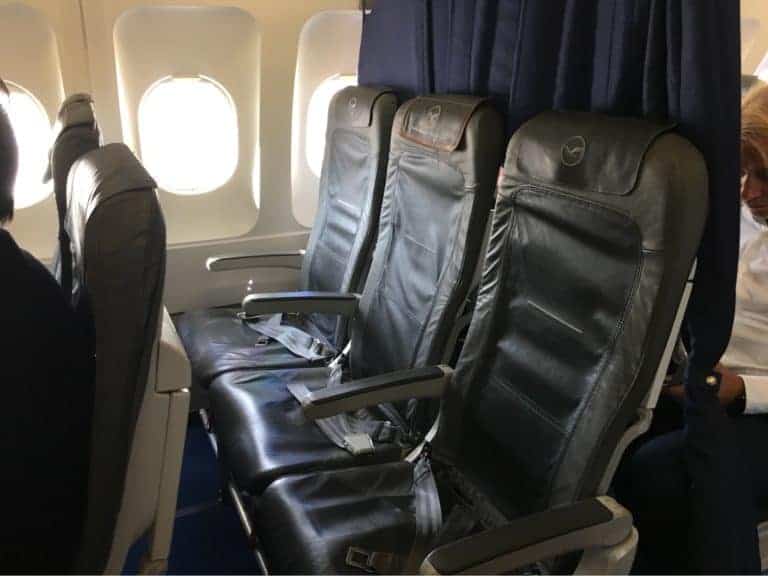 Intra-European business class is not very special. The cabin is a standard economy cabin in a 3-3 configuration with a middle seat blocked off. You don't get more legroom, just more elbow room and a nice, quick meal. Upon entering the aircraft, all passengers, economy class and business, were given some chocolate (I see a theme here with Lufthansa).
What's amazing to me was how quickly they managed to serve drinks and lunch on a 90-minute flight. The light lunch was actually very good and just enough food to tie me over until we reached our hotel in Berlin.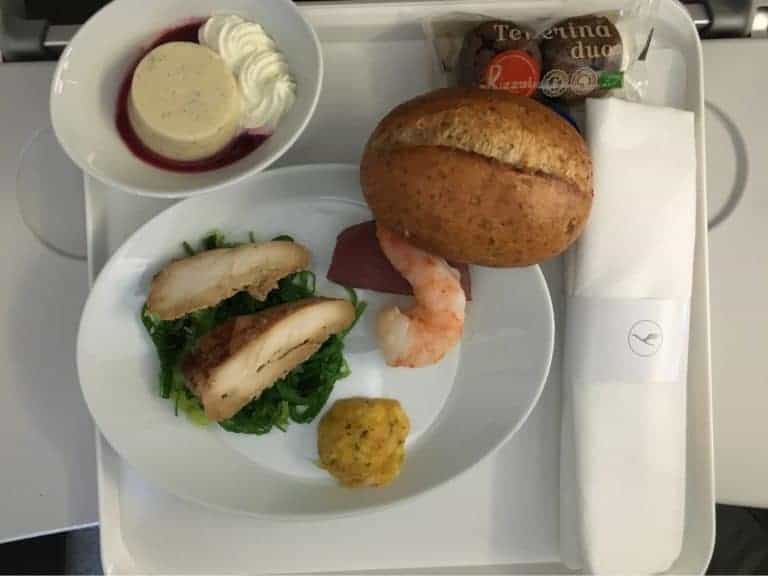 Final Thoughts
At the end, I was glad that I had a chance to change our itinerary and fly Lufthansa instead of SWISS. The total travel time was a bit shorter and the food and service were just as good. I haven't flown Lufthansa in many years, so it was great to experience it again.
Had the cabin been full, and if I couldn't have changed seats, it would have been a far less pleasant journey. But it all worked out in the end, and we spent a few great days in Berlin, a city I've been looking forward to visiting forever!
Travel well,
Anna
New to the world of points and miles? The Chase Sapphire Preferred is the best card to start with.

With a best-ever bonus of 100,000 points after $4,000 spend in the first 3 months, 5x points on travel booked through the Chase Travel Portal and 3x points on restaurants, streaming services, and online groceries (excluding Target, Walmart, and wholesale clubs), this card truly cannot be beat for getting started!
Learn More
Editors Note: Opinions expressed here are author's alone, not those of any bank, credit card issuer, hotel, airline, or other entity. This content has not been reviewed, approved or otherwise endorsed by any of the entities included within the post.