In This Article
Loading table of contents …
Here's how I managed to earn Marriott Platinum Elite status, without much effort at all and learn why I chose to chase Marriott status.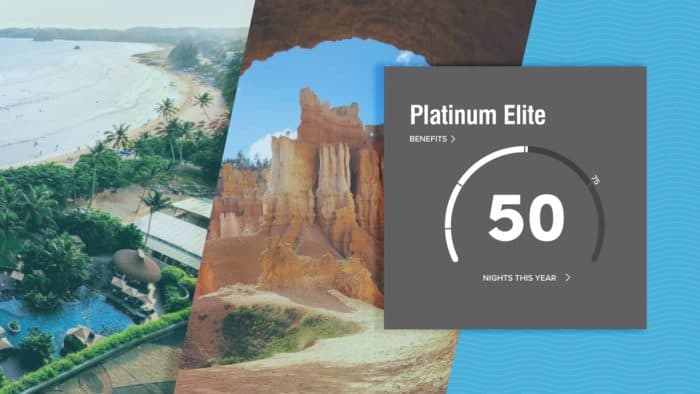 2020, huh… What a weird year, am I right?
Earning elite status with a hotel chain was the last thing I thought I'd do in the year of quarantine and isolation—or any year, really—and yet here we are. Somehow, I managed to earn Marriott Platinum Elite status, without much effort at all.
Here's how I did it.
How I Earned the Bulk of My Qualifying Nights
To reach Marriott Platinum Elite status, you need 50 Qualifying Nights with the Bonvoy program. For someone who prefers cheap hostels to chain hotels, 50 nights is unattainable in any other year. However, as we already established, 2020 is no ordinary year.
My first batch of 30 elite nights came from two of my co-branded credit cards: the Marriott Bonvoy American Express Card (not available for new applications) and the Marriott Bonvoy Business American Express Card.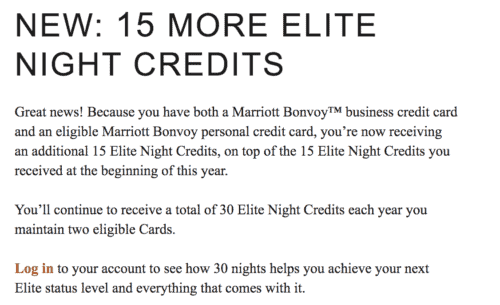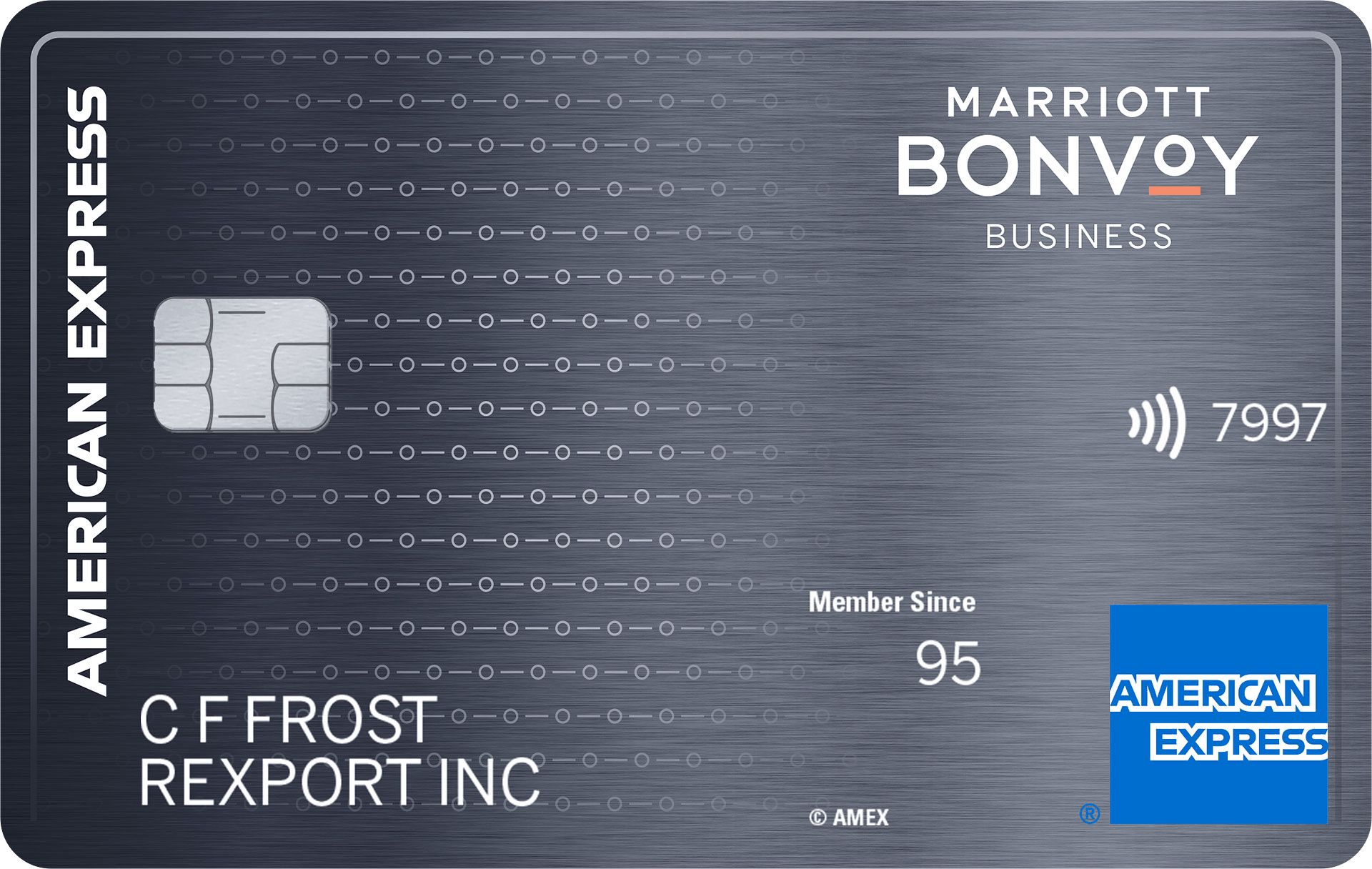 Each credit card added 15 elite night credits to my Bonvoy account. Just like that, I was more than halfway to Platinum Elite status without lifting a finger, except to pay my annual fees on these two cards.
My second set of 13 complimentary elite night credits came in July. As a Platinum Card from American Express member, I've been a Marriott Gold Elite member every year I've held the card. After Marriott's acquisition of Starwood's Preferred Guest and an overhaul and rebranding of the program, being Gold Elite hasn't gotten me many perks. Until now.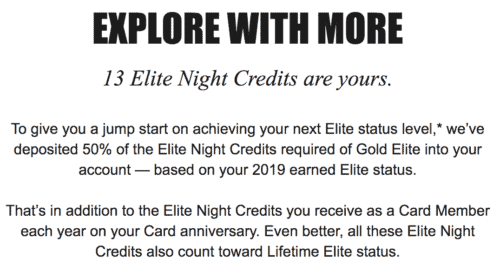 Shortly after the pandemic began, most hotel chains and airlines extended elite status for their members, and Marriott Bonvoy was no exception. It awarded free elite night credits to those with status.
Because I was Gold Elite, 13 elite nights were posted to my account. Again, I didn't have to do anything special for it except enroll in the elite status benefit of the Amex Platinum Card.
If you're keeping track, I've bagged 43 of the 50 elite nights required for Platinum Elite without a single stay.
How I Earned the Rest of My Elite Night Credits
Sri Lanka
My first Marriott stay in 2020 was in March. Yes, as the world was closing borders and Tom Hanks was battling the coronavirus, I was on my way to a beach in Sri Lanka. In retrospect, it wasn't the best idea I've ever had.
To be fair, I had just landed in Sri Lanka when the World Health Organization characterized COVID-19 as a pandemic, and my friend and I figured we'd finish the trip in a country with few cases and go back after 12 days. Of course, things didn't go as planned, and we had to fly home only a week later.
We saved the beach part of the trip for the end and hoped to chill at a nice resort for four nights. After one night at Weligama Bay Marriott Resort & Spa, the U.S. Department of Health issued a Level 4 Health Advisory encouraging all U.S. citizens to return to the United States, so we booked flights home on a 12-hour notice, packed up and fled the country.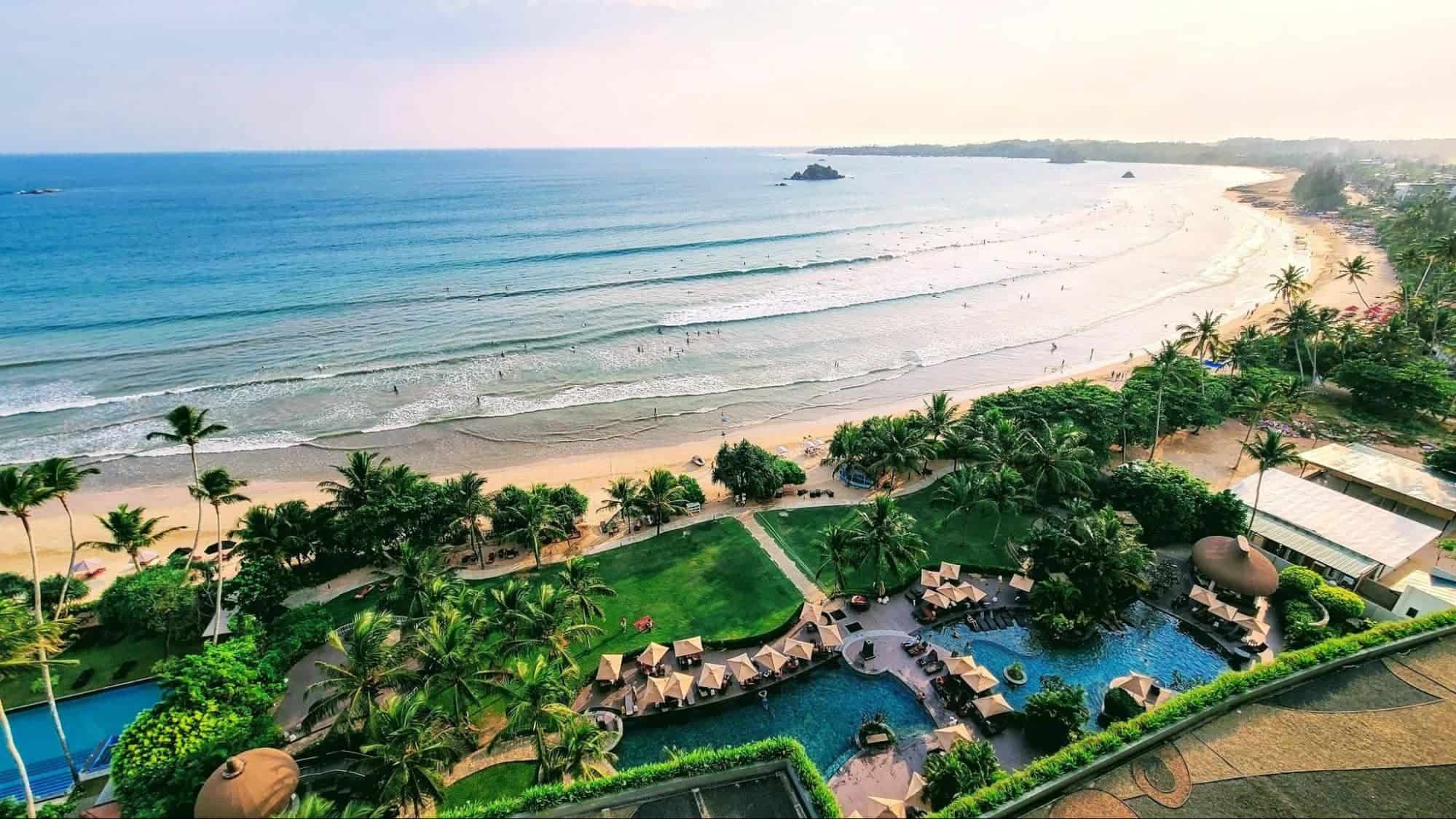 It's a shame because the resort looked like a nice place to forget about the virus for one minute, but it was best to leave before Sri Lanka closed borders to anyone coming or going.
Springdale, Utah
My second Marriott stay of the year was in May. I had been home for two months, and the travel bug was biting my restless legs. When the national parks began reopening to visitors, my husband and I drove south to visit Bryce Canyon National Park and Zion National Park.
View this post on Instagram
We stopped at Bryce Canyon to hike for a day and later drove to Springdale to spend two nights near the entrance to Zion. For our two-night stay, we chose the SpringHill Suites Springdale Zion National Park. I actually had considered an IHG property at first, but many hotels in Springdale were still closed before Memorial Day, so we chose the Marriott hotel instead.
While at Zion National Park, we hiked a few trails that were open and enjoyed the park without hordes of visitors. Park shuttles hadn't begun running yet, and it felt as if we had the park to ourselves.
Istanbul, Turkey
If you read my trip recap, you know that I spent nearly two weeks in Turkey in September. At that point, after all the complimentary nights had posted, I was only four nights away from Platinum Elite status, and it made sense to pick a couple of inexpensive Marriott properties to finish my qualification.
View this post on Instagram
I traveled with two friends, one of whom chose to book a separate room. My other friend and I shared accommodations and we went with Sheraton Istanbul City Center for three nights in the capital. We booked a rate that included breakfast for about $90 per night and enjoyed our stay greatly.
It's not as cheap as sharing a dorm with a few roommates at a hostel, but who knows when I'll be ready to stay at one of those again.
Izmir, Turkey
After spending time in Istanbul and Cappadocia, we headed to Izmir and chose the seaside city as a base for a couple of day trips to an ancient city in Ephesus and to thermal pools in Pamukkale. We stayed at Renaissance Izmir Hotel for about $65 per night, which also included breakfast. At that rate, it was a sin not to finish earning Platinum Elite status.
Complimentary breakfast and lounge access can save me quite a bit of money on food and drinks, especially in a pricey destination.
View this post on Instagram
Why I Chose to Pursue Marriott Status
Pre-COVID, it would be unthinkable for me to mattress run for hotel status. Now that I don't see hostels in my near future, it's not such a terrible idea to have access to some meaningful hotel benefits.
Luckily, I didn't have to go to great lengths and earned Marriott Bonvoy Platinum status organically by holding select credits cards and with several stays sprinkled here and there.
As a Platinum Elite member, I qualify for the following perks:
4 p.m. checkout (based on availability)
A choice of breakfast, welcome points or an amenity
Suite upgrades (based on availability)
Lounge access
50% bonus on base Bonvoy points
Annual Choice Benefit (five Elite Night Credits, five Suite Night Awards, a gift of Marriott Bonvoy Silver Status, $100 charity donation or a 40% discount on a bed from one of the Marriott chains)

Complimentary breakfast and lounge access can save me quite a bit of money on food and drinks, especially in a pricey destination. A lounge is also a nice place to get some work done while traveling. I don't have a ton of plans for 2021, but we'll see how it goes.
As for my Annual Choice benefit, I have selected Suite Night Award upgrades. They'll come in handy for a special occasion kind of a trip, and this way I know that I have a higher chance of securing an upgrade than hoping for one at check-in.
Final Thoughts
Again, none of this was planned and I'm just as surprised to have earned Marriott Platinum Elite status as you are. It's definitely going to be a while before I'm ready to live that hostel life, if at all.
I don't have any Marriott stays planned for 2021, but if all things are equal—price and location—I'll be leaning toward Marriott to be able to use my status perks.
New to the world of points and miles? The Chase Sapphire Preferred is the best card to start with. With a bonus of 60,000 points after $4,000 spend in the first 3 months and 2x points on dining and travel, this card truly cannot be beat!
Learn More