In This Article
Loading table of contents …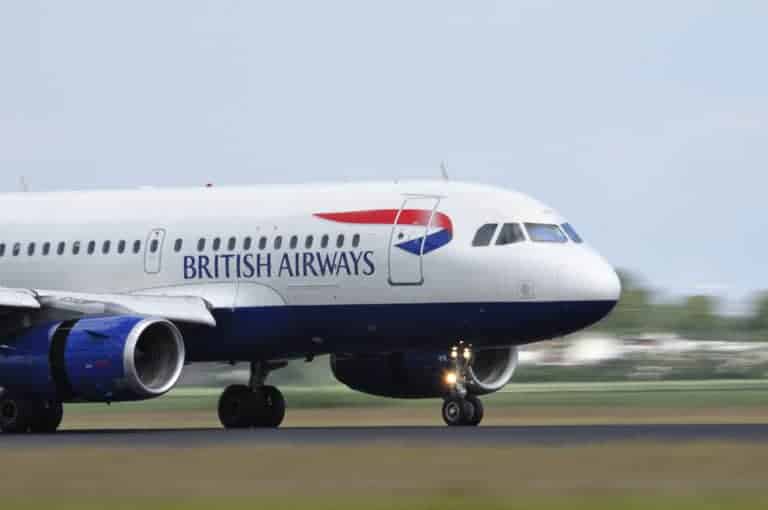 Note: Some of the offers mentioned below may have changed or are no longer be available. The content on this page is accurate as of the posting date; however, some of our partner offers may have expired. You can view current offers here.
British Airways Executive Club is the U.K.-based airline's loyalty program, and Avios are its miles. But why would you want to know about a European-based loyalty program? Because the carrier is part of Oneworld, a powerful airline alliance, and its miles can be useful in many travel regions, not just in Europe.
Like any other loyalty program, Executive Club has strengths and weaknesses, and we're here to learn how to maximize Avios when booking award flights.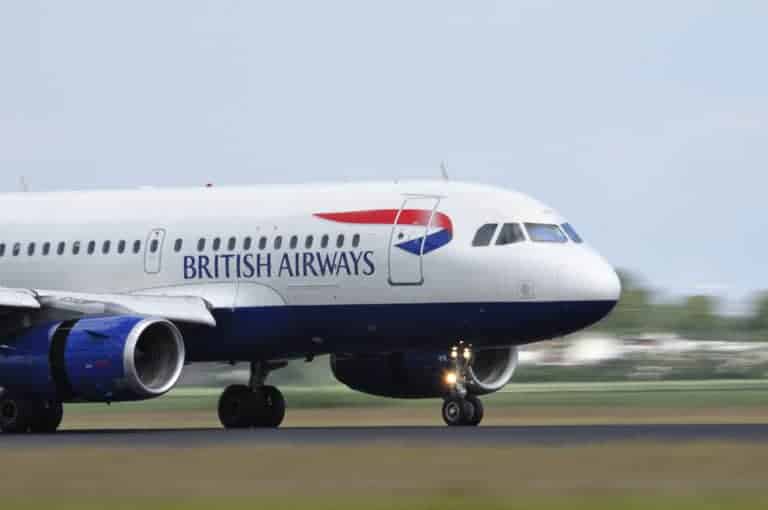 How to Earn British Airways Avios
Before we dive in head first, I'd like to mention that three different airlines use Avios: Aer Lingus, British Airways and Iberia. Although they're all related, they're not the same. Each program has its own award charts, and the focus of this article is on the British Airways charts, specifically.
However, if you've got Avios in any of these programs, there's a way to move them between the three airlines at no cost. To transfer Avios from one airline to another, go to Avios.com and log in. From there, you're able to combine your Avios by clicking on "Manage my account."
A similar process can be done directly from your British Airways account but only if you're looking to transfer Avios from/to Iberia Plus. Additionally, both of your accounts must be at least 90 days old to have the ability to combine British Airways and Iberia Avios.
The best way to get your hands on some Avios is with credit cards that earn transferable points, such as Amex Membership Rewards or Chase Ultimate Rewards. You can earn these points by using the Chase Sapphire Preferred® Card or the Chase Sapphire Reserve®, the Platinum Card® from American Express or the American Express® Gold Card, to name a few.
All of these points can be transferred to British Airways at a 1:1 ratio and used to book award flights directly on British Airways.
If you're under 5/24 and have signed up for the important Ultimate Rewards-earning Chase cards already, Chase also offers the British Airways Visa Signature® Card that earns Avios directly.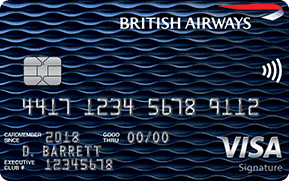 Getting to Know British Airways Avios Award Chart
British Airways Executive Club is a distance-based program. The rules are pretty simple. The shorter the flight, the fewer Avios you need for a redemption, and longer flights cost more Avios. Anything with a connection will increase your redemption rates as British Airways charges more Avios per segment.
However, the program has a few different award charts: one for British Airways-operated flights, one for partner-operated itineraries and another one for multi-carrier reward flights.
British Airways applies peak and off-peak pricing to its own chart, whereas the partner chart has the same redemption rates no matter the season.
Here's a chart for British Airways flights:
Flight Distance
Economy Off-Peak / Peak
Premium Economy Off-Peak / Peak
Business
Off-Peak / Peak
First
Off-Peak / Peak
1 – 650 miles
4,000 / 4,500
5,750 / 6,750
7,750 / 9,000
15,500 / 18,000
651 – 1,150 miles
6,500 / 7,500
9,500 / 11,250
12,750 / 15,000
25,500 / 30,000
1,151 – 2,000 miles
8,500 / 10,000
12,750 / 15,000
17,000 / 20,000
34,000 / 40,000
2,001 – 3,000 miles
10,000 / 12,500
20,000 / 25,000
31,250 / 37,500
42,500 / 50,000
3,001 – 4,000 miles
13,000 / 20,000
26,000 / 40,000
50,000 / 60,000
68,000 / 80,000
4,001 – 5,500 miles
16,250 / 25,000
32,500 / 50,000
62,500 / 75,500
85,000 / 100,000
5,501 – 6,500 miles
19,500 / 30,000
39,000 / 60,000
75,000 / 90,000
102,000 / 120,000
6,501 – 7,000 miles
22,750 / 35,000
45,500 / 70,000
87,500 / 105,000
119,000 / 140,000
7,001+ miles
32,500 / 50,000
65,000 / 100,000
125,000 / 150,000
170,000 / 200,000
And here's a chart for all partner-operated award flights:
| Flight Distance | Economy | Premium Economy | Business | First |
| --- | --- | --- | --- | --- |
| 1 – 650 miles | 6,000 | 9,000 | 12,500 | 24,000 |
| 651 – 1,150 miles | 9,000 | 12,500 | 16,500 | 33,000 |
| 1,151 – 2,000 miles | 11,000 | 16,500 | 22,000 | 44,000 |
| 2,001 – 3,000 miles | 13,000 | 25,750 | 38,750 | 51,500 |
| 3,001 – 4,000 miles | 20,750 | 41,250 | 62,000 | 82,500 |
| 4,001 – 5,500 miles | 25,750 | 51,500 | 77,250 | 103,000 |
| 5,501 – 6,500 miles | 31,000 | 62,000 | 92,750 | 123,750 |
| 6,501 – 7,000 miles | 36,250 | 72,250 | 108,250 | 144,250 |
| 7,001+ miles | 51,500 | 103,000 | 154,500 | 206,000 |
The multi-carrier reward is an equivalent of a round-the-world trip. However, some rules apply. For example, you must fly at least two Oneworld carriers, but these itineraries can't include flights operated by British Airways. Additionally, you're limited to eight flight segments.
The multi-carrier flights chart looks like this:
| Flight Distance | Economy | Premium Economy | Business | First |
| --- | --- | --- | --- | --- |
| 1 – 1,500 miles | 30,000 | 45,000 | 60,000 | 90,000 |
| 1,501 – 4,000 miles | 35,000 | 52,500 | 70,000 | 105,000 |
| 4,001 – 9,000 miles | 60,000 | 90,000 | 120,000 | 180,000 |
| 9,001 – 10,000 miles | 70,000 | 105,000 | 140,000 | 210,000 |
| 10,001 – 14,000 miles | 90,000 | 135,000 | 180,000 | 270,000 |
| 14,001 – 20,000 miles | 100,000 | 150,000 | 200,000 | 300,000 |
| 20,001 – 25,000 miles | 120,000 | 180,000 | 240,000 | 360,000 |
| 25,001 – 35,000 miles | 140,000 | 210,000 | 280,000 | 420,000 |
| 35,001 – 50,000 | N/A | N/A | N/A | N/A |
As you can see, the first chart requires fewer Avios for British Airways-operated flights. However, you have to be careful when booking itineraries that depart from the U.K. as you will not only be on the hook for British Ariways' carrier-imposed surcharges, but also the U.K.'s Air Passenger Duty (APD) fee. In some instances, you can be charged $500 to $1,000 on top of your miles.
Now that you understand how the program works, let's have some fun and talk about some of the best ways of redeeming Avios for award flights.
How to Maximize British Airways Avios
As you might have guessed, the best use of these miles is on short-haul itineraries. Let's look at some interesting options.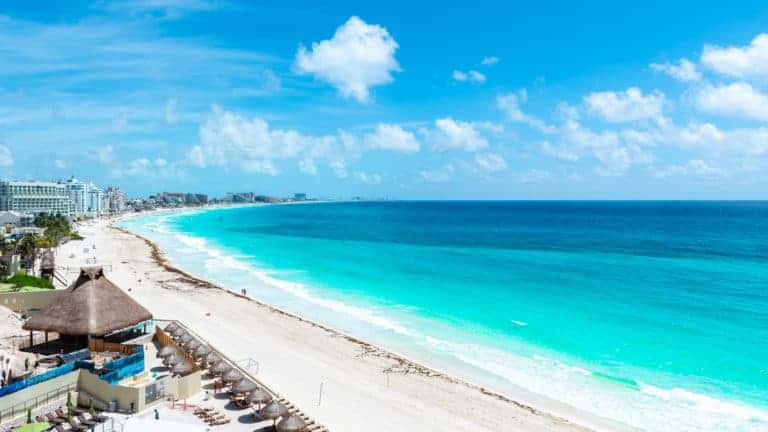 Nassau, Bahamas, to Grand Cayman for 4,000 – 4,500 Avios
I took this flight a couple of years ago and won't stop talking about it for as long as it flies. This is a fifth freedom flight between Nassau, Bahamas, and Grand Cayman operated by British Airways. The flight is only 467 miles long and falls into the lowest redemption category on the aforementioned chart. Depending on your travel dates, it goes for as few as 4,000 Avios.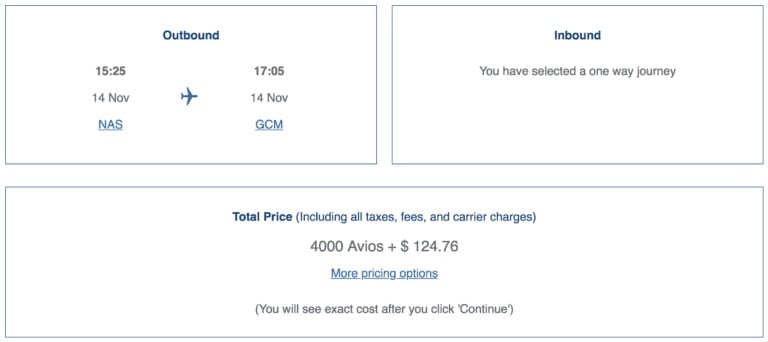 If your upcoming travel plans don't include visiting both of these Caribbean islands on one trip, they definitely should. This one-way flight usually sells for about $500 per person, and it'll be hard to find such great value elsewhere.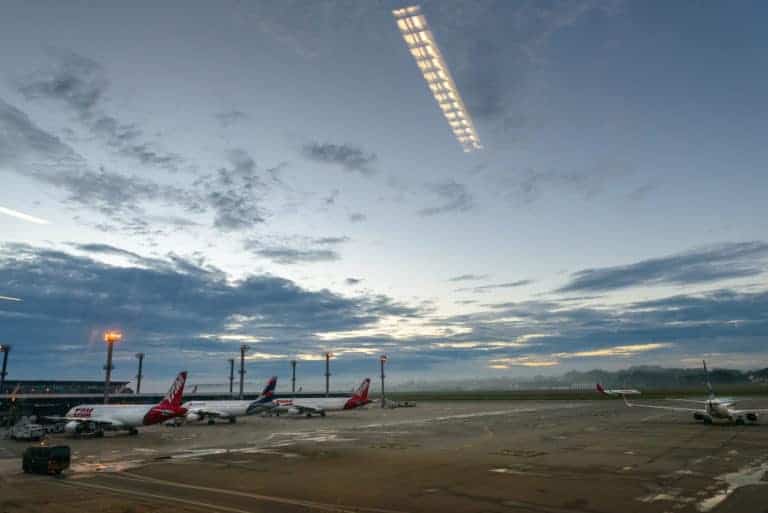 Sao Paulo or Buenos Aires to Iguazu Falls for 6,000 – 9,000 Avios
Going to Argentina and not going to Iguazu Falls, one of the New7Wonders of Nature, is a travesty. Luckily, LATAM connects this natural beauty to Buenos Aires with a nonstop flight to Cataratas del Iguazu International Airport (IGR).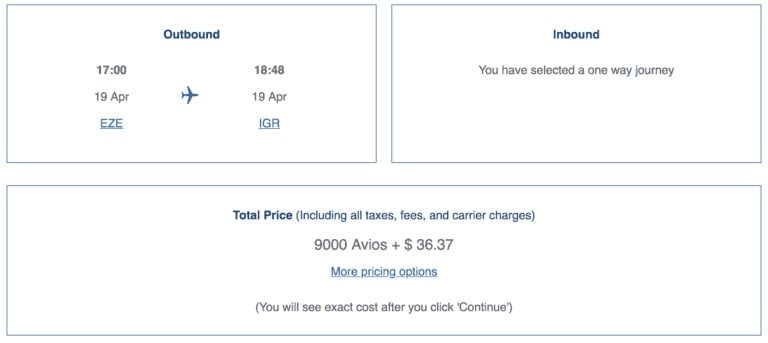 For just 9,000 Avios each way, you can hear the falls' thunderous noise and feel the refreshing mist on your face. Although it's a great deal with miles, check the cash rates before committing to book. This one-way flight costs as low as $45 on some dates, in which case using miles isn't the best idea. Only redeem Avios when the cash price is high.
If you're coming from Brazil, which shares the waterfall with Argentina, there's an even better option for you. LATAM flights between Sao Paolo and Foz do Iguacu International Airport (IGU) will set you back just 6,000 Avios each way.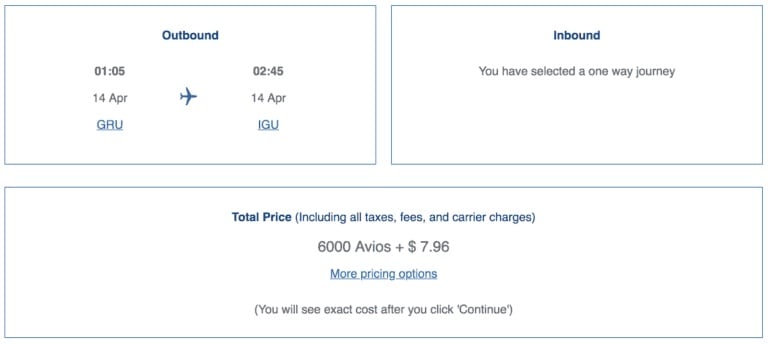 The same logic applies here. Compare the cash cost of the flight to the redemption rate. If it's on the high side, go for it. You won't regret visiting these waterfalls from either country.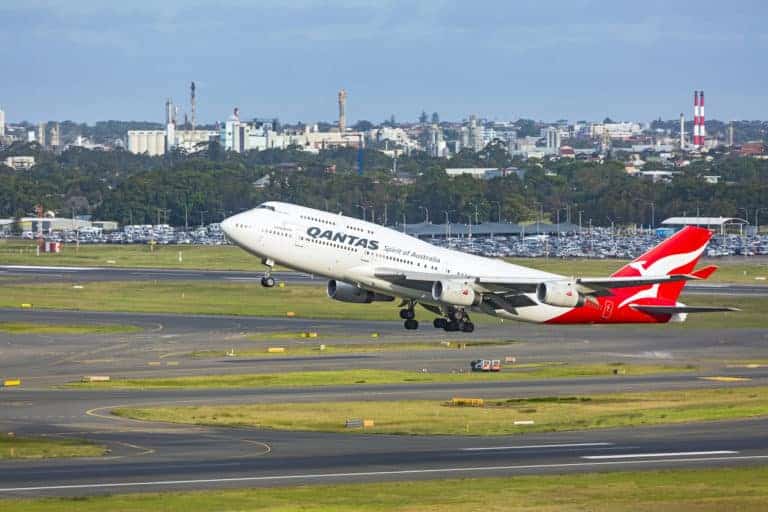 Sydney to Cairns, Australia, for 11,000 Avios
If you've seen "Finding Nemo"—and I'm going to go with yes—there's a great chance that either snorkeling or diving in the Great Barrier Reef is on your list. However, visiting Australia's Sunshine State isn't the easiest task.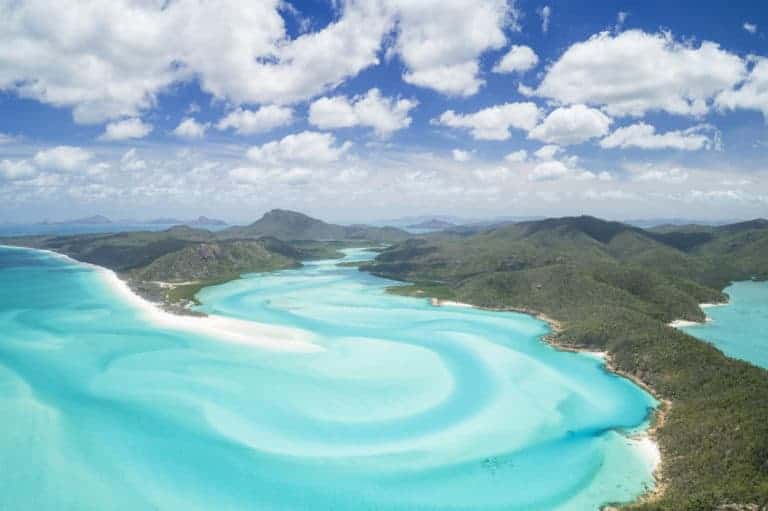 Once you make your way to the continent, it gets easier, though. Qantas, yet another Oneworld partner, flies nonstop from Sydney and Melbourne to Cairns, the gateway to the reef. These one-way flights require 11,000 Avios.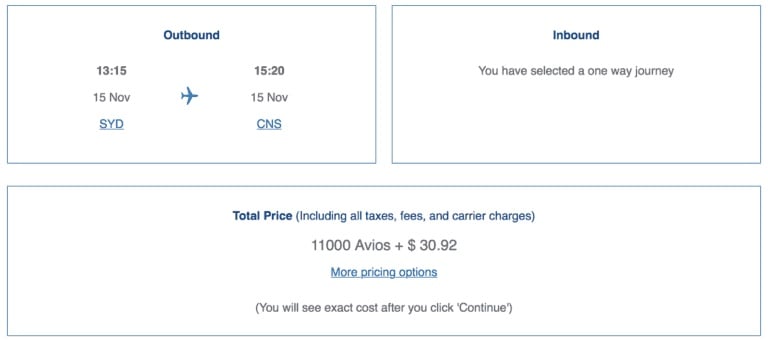 If cheap is your goal, Australia has its fair share of low-cost carriers, such as Jetstar Airways and Tigerair Australia. But if you're looking for a quality airline, then look no further than Qantas. Naturally, Qantas-operated flights are going to cost more, and this is where Avios come in. Use them to book a more expensive flight and save money.
Johannesburg to Mauritius for 8,500 – 1,000 Avios
South Africa-based Comair Limited operates as a British Airways franchisee, which means award flights on Comair fall under British Airways' award chart, including peak and off-peak pricing.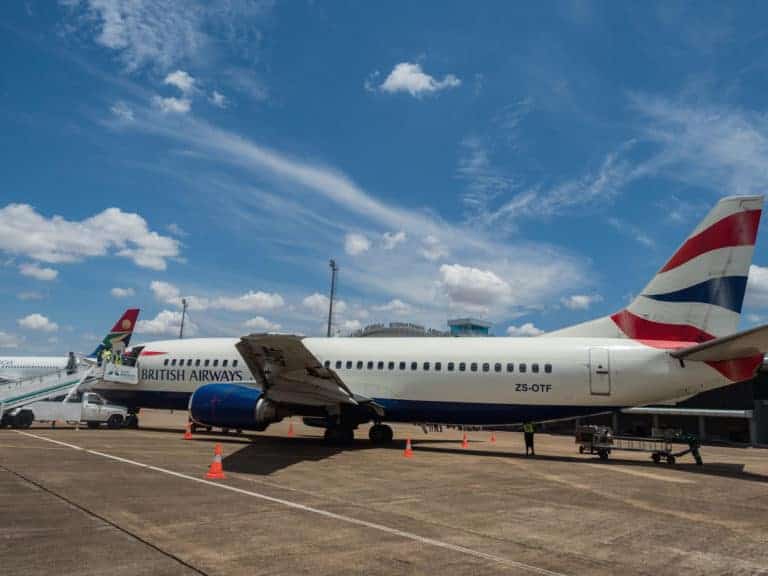 The airline covers a handful of interesting destinations in Africa, including Mauritius, an island in the Indian Ocean. It's not a cheap destination to reach by any means, but British Airways Avios make getting there rather affordable on a nonstop flight from Johannesburg. A one-way flight requires 8,500 Avios on off-peak dates and goes up to 10,000 on peak dates.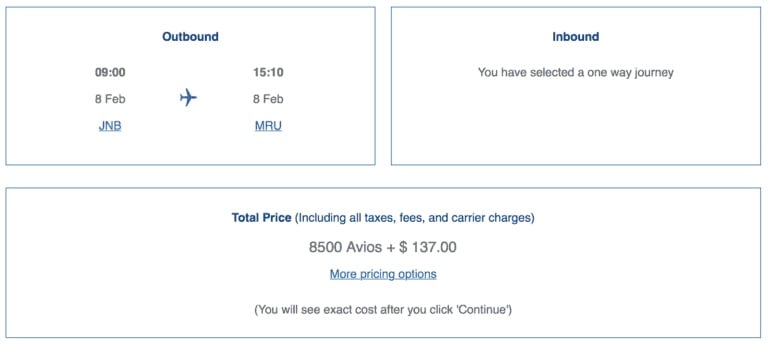 Peak and off-peak go by the BA calendar centered around the Northern Hemisphere, which is a win for those looking for a warm Mauritius getaway during the winter months.
U.S. Domestic Flights for as Low as 7,500 Avios
We've been talking a lot about exotic international locations, but let's not forget American Airlines-operated domestic flights. When the new partner award chart was introduced, it didn't affect domestic flights within the United States.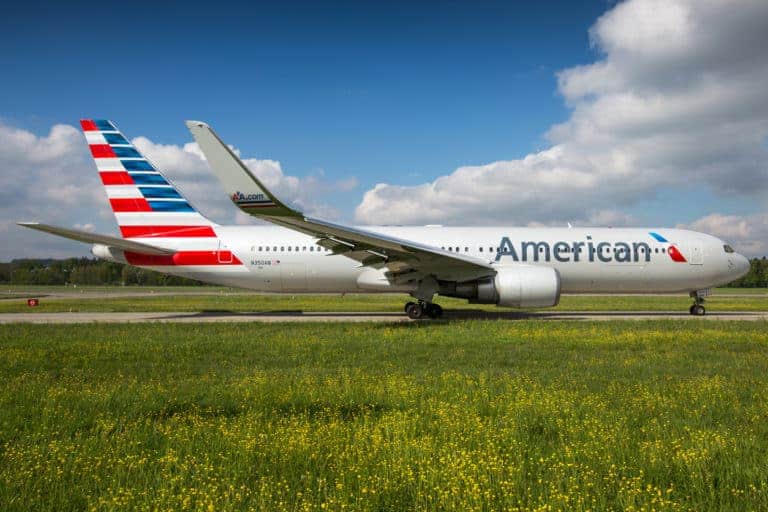 Flights up to 1,150 miles in distance are still pricing at 7,500 Avios + $5.60 each way. In comparison, the same flights booked with the AAdvantage program will set you back 12,500 miles.

Short-haul domestic redemptions have never looked better. Not only can this redemption option help you travel to nearby U.S. destinations, it also can be a great strategy for positioning flights if you're looking to save as much cash as possible when booking an international flight out of a major hub. Avios for the win!
Upgrade a British Airways Cash Ticket
In any usual circumstances, upgrading a cash flight with miles wouldn't provide great value for used miles. However, British Airways is one of those rare cases in which doing so can make sense.
Whenever there's availability, it's possible to use Avios to upgrade a paid fare to the next cabin of service (with the exception of fares G, O and Q). You can do so at the time of booking or any time before arriving at the airport.
As far as the cost to upgrade, it depends on the route and whether the flight is during peak or off-peak times. British Airways uses the following formula to calculate the cost of the upgrade:
Avios for the cabin you wish to upgrade to – Avios for the cabin you make your booking in = Avios required to upgrade one way
If you book an inexpensive flight, you might want to think about upgrading with Avios.
Final Thoughts
British Airways Avios aren't the most versatile points in the world, but they provide some wonderful niche redemption opportunities. Perhaps they're best for enhancing a trip instead of booking a trip from scratch, especially if you're traveling to a far-flung location. Short-haul flights within any continent is where Avios shine, and the fact that they're so easy to obtain, makes them a great rewards currency to have in your rewards travel portfolio.
New to the world of points and miles? The Chase Sapphire Preferred is the best card to start with.

With a best-ever bonus of 100,000 points after $4,000 spend in the first 3 months, 5x points on travel booked through the Chase Travel Portal and 3x points on restaurants, streaming services, and online groceries (excluding Target, Walmart, and wholesale clubs), this card truly cannot be beat for getting started!
Learn More
Editors Note: Opinions expressed here are author's alone, not those of any bank, credit card issuer, hotel, airline, or other entity. This content has not been reviewed, approved or otherwise endorsed by any of the entities included within the post.