If you're anything like us, you're always looking for a way to earn more points and miles so you can take more trips at a fraction of the cash cost. Since you're here, I'm going to assume you think about this too.
Don't worry, you're not alone.
One of the biggest concerns we hear from people just starting to explore how to maximize credit card spending for travel is that they can't pay rent, student loans and more with a credit card.
Well, that's where Plastiq comes into play.
Let's take a look at how Plastiq can help you earn more points so you can start traveling more (and better).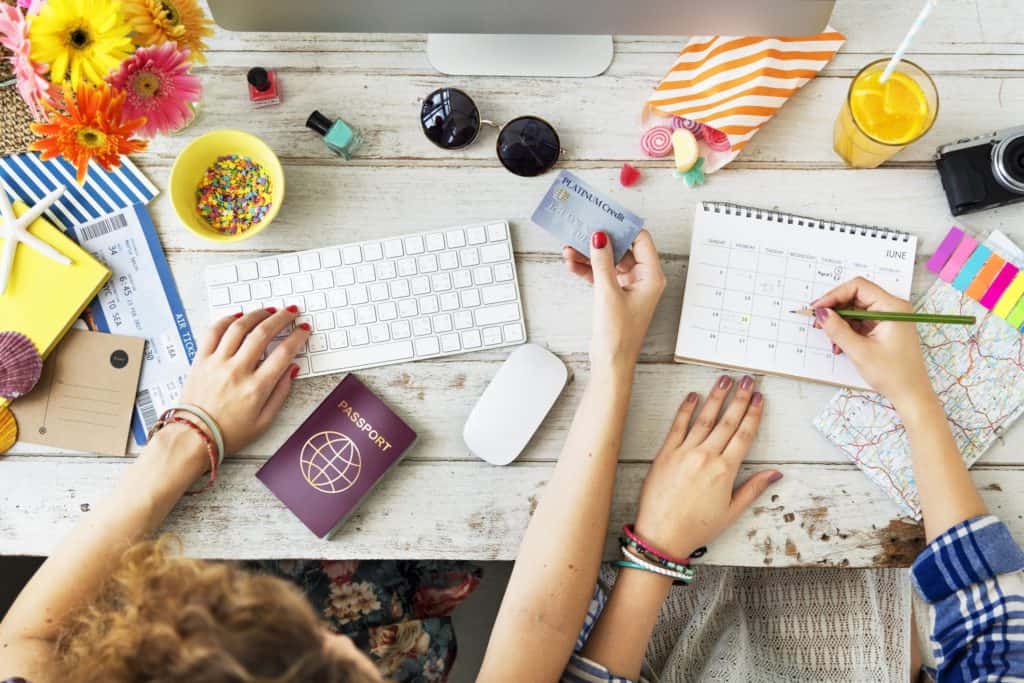 CURRENT PROMO – Pay with a Mastercard, earn fee-free dollars
Every dollar you spend with Plastiq with a Mastercard credit card will earn you 1 fee-free dollar (FFD).
From Plastiq:
Must be on a Mastercard credit card (excludes Mastercard prepaid/gift cards)
Payment must be initiated on or after October 11, 2018
Processing date must be on or before Wednesday, October 31, 2018
Payment must include 2.5% of the amount on that payment — no FFDs may be applied to the payment
What is Plastiq?
Plastiq at its simplest is a bill pay service that allows you to use a credit card to pay billers that otherwise wouldn't accept a credit card payment. If you're a business owner, you can even use Plastiq to pay vendors that don't accept credit cards.
How Plastiq Works
While earning points when paying bills is fun, it would be pointless if it were a major hassle. Fortunately, Plastiq makes things easy so you can get on with your life. To get started, you'll want to add a credit card to your account. Easy enough.
Once you've done that, you can add the necessary recipient info:
Recipient name
Recipient address (or ACH info)
Recipient phone number or email
Payment amount
Once you have all the necessary info entered, you can review your payment info — always doublecheck to ensure the right amount gets sent to the right person or company.
You can choose to send the payment right away or schedule its delivery for a future date. Payments generally take a week or so to be delivered but it can take longer. I prefer to give myself a little buffer to prevent late payments.
Processing Fees With Plastiq
To make a payment with a credit card via Plastiq, the standard processing fee is 2.5%. This fee will be shown separately when you review your payment so you know exactly what it costs. Occasionally, Plastiq runs promotions that either allow fee-free payments or reduced-fee payments. Take advantage of these opportunities.
What Bills Can You Pay With Plastiq?
You can pay almost any business, institution or person in the U.S. or Canada via Plastiq. Some of the most common payments people make with Plastiq include: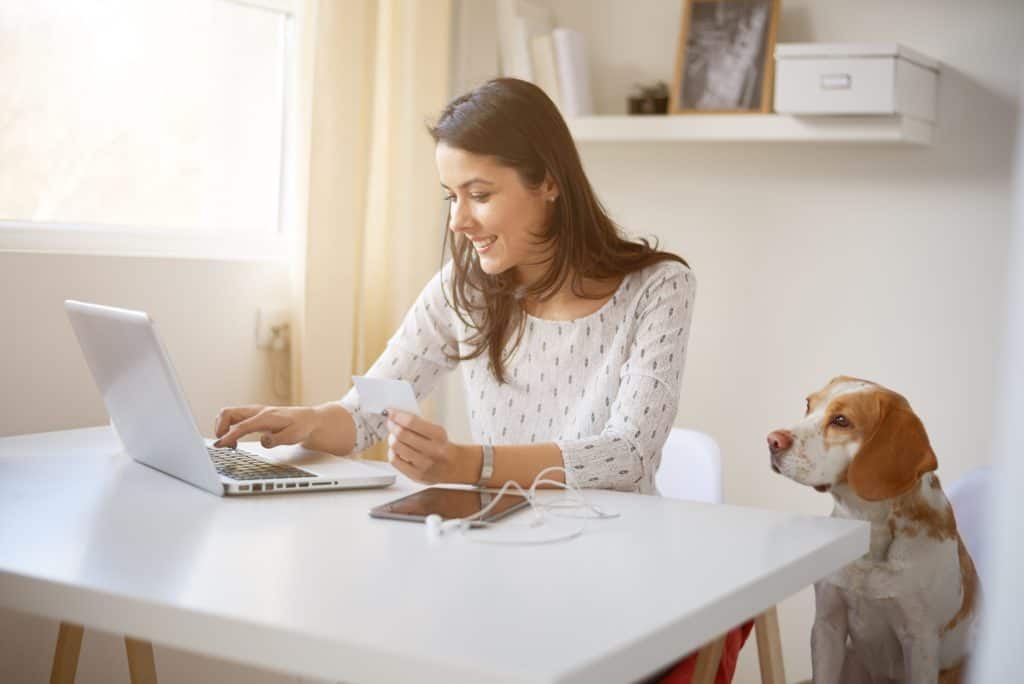 Rent
Student loans/tuition
Utilities
Insurance
Taxes
Mortgage
Contractors
Condo fees
Car payments
Club fees
Now, here's where it gets tricky. The payment processing network your bank uses can limit what type of payments you can make. This can be a real pain if you're not aware of the restrictions so let's take a look at each network's restrictions:
American Express
Unless your mortgage is with a less common bank, it is unlikely you will be able to use an Amex card to pay your mortgage. Additionally, you will not be able to pay contractors via Plastiq with an Amex card.
If you live in an apartment, you should be fine to use your Amex to pay rent. Additionally, paying taxes, utilities, tuition, etc. has worked just fine.
Visa
As with Amex, you won't' be able to pay your mortgage in most cases. However, that's the only true restriction. But, before you run out to hit the minimum spend requirement on your Chase Sapphire Preferred Card, you need to know the trick making most payments with a Visa card.
People have had issues with payments with Visa cards processing as a cash advance. You do NOT want this. You won't earn points and you'll get hit with crazy cash advance fees. No, thanks.
To prevent this from happening, one of two conditions must be met. Either Plastiq already has the company you want to pay in its system or you can make a test payment with a card on the Amex, Mastercard or Discover network.
Mastercard and Discover
When it comes to payments with Plastiq, Mastercard and Discover are the most cooperative payment networks. You won't face any of the restrictions or hurdles that you do with Amex and Visa.
When To Use Plastiq
Before you make a payment with Plastiq, please consider the standard 2.5% processing fee that you will incur. This fee often outweighs the value of the points you'd earn. However, there are three great ways to make the most of your payments.
Hit A Minimum Spend, Earn A Welcome Bonus
Hands down, using Plastiq to hit a minimum spend and earn a big welcome bonus is the best choice. Earning 50,000 or even 100,000 points for the cost of the 2.5% processing fee is more than worth it.
60,000 Chase Ultimate Rewards Points after you spend $4,000 spend in 3 months
Learn more
When you consider how much many people spend on rent and student loans, it can be quite easy to earn a bunch of welcome bonuses.
Earn Annual Big-Spend Bonus
Several cards offer annual big-spend bonuses that provide bumps in hotel elite status, bonus qualifying miles — maybe useful if you're a road warrior — and even just bonus miles. However, the two spend bonuses that I find most interesting are the Southwest Companion Pass and the British Airways Travel Together Ticket.
We've talked a bunch about the Companion Pass in other articles and in the 10xTravel Insider's Facebook group, but let's review it quickly for those who are new. If you earn 110,000 Rapid Rewards points in a calendar year, you will earn the Companion Pass for the remainder of that year and the following year.
With the Southwest Companion Pass, you can book both cash fares and award tickets for the price of one. All you have to do is pay the taxes/fees for both passengers.
So, how does Plastiq help?
Well, every Rapid Rewards point you earn on any of the Chase Southwest credit cards counts toward the 110,000 points you need. Being able to pay rent can really go a long way to help you earn the pass.
Make sure you read our complete guide to the Companion Pass to see how it all works.
Now, if you have the British Airways Signature Visa, you can earn a Travel Together Ticket if you spend $30,000 in a calendar year with the card. This allows you to fly 2-for-1 on a British Airways flight. Of course, you'll have to pay the taxes/fees for both passengers and, in this case, they are quite steep so you'll want to think through this one before jumping into it.
Fee-Free or Reduced-Fee Payment Promotions
If you don't have a minimum spend to hit, this is my favorite time to use Plastiq. When Plastiq runs fee-free payment promotions, you won't have to worry about fees outweigh the value of the points you'd earn. If you want to earn Ultimate Rewards points, go ahead and use one of your Chase cards. If you want to earn Membership Rewards points, use an Amex.
Bottom Line
If you want an easy way to reach minimum spends or earn an annual big-spend bonus, Plastiq can really come through for you. While it won't make sense to use Plastiq in other circumstances unless the processing fee is waived or reduced, it can still play an important role in your points-earning adventure.
Spencer
60,000 Chase Ultimate Rewards Points after you spend $4,000 spend in 3 months
Learn more
---
Disclosure: 10xTravel has partnered with CardRatings for our coverage of credit card products. 10xTravel and CardRatings may receive a commission from card issuers.
Opinions, reviews, analyses & recommendations are the author's alone, and have not been reviewed, endorsed or approved by any of these entities. You can read our advertiser disclosure here.