In This Article
Loading table of contents …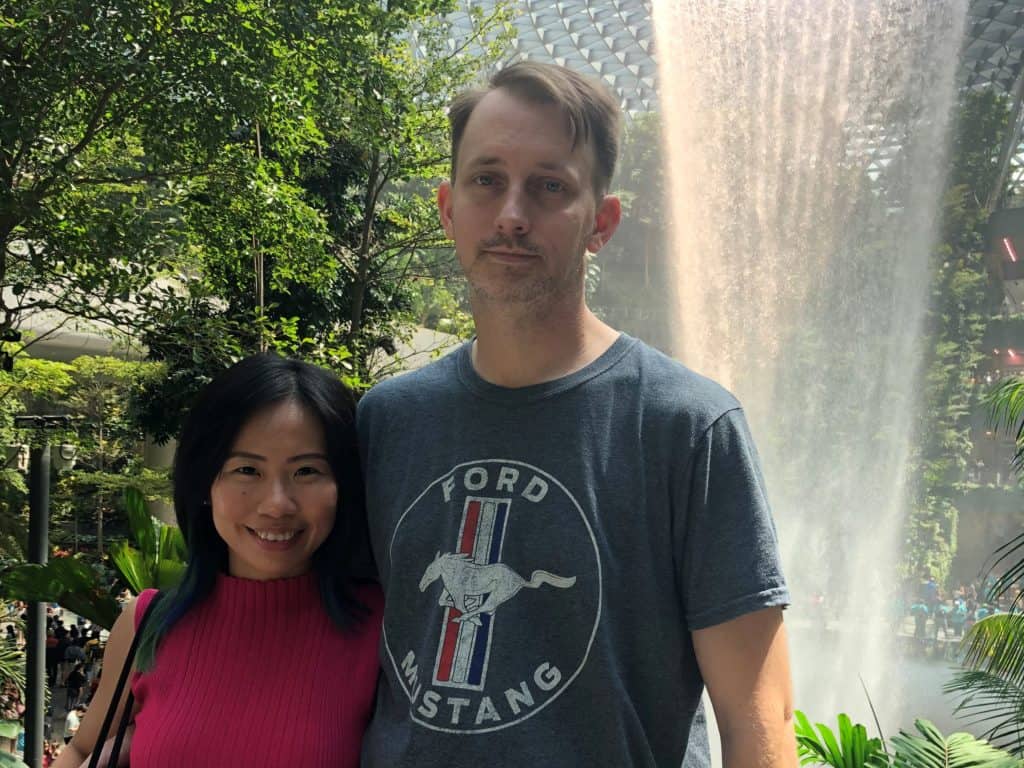 Note: Some of the offers mentioned below may have changed or are no longer be available. You can view current offers here.
By 10xTravel Reader: Jessie Ng
My interest in points and miles and travel came from years of travelling between Singapore and the U.S. in economy class. Each time I deplaned and walked through the business class cabin, I wished I had been in one of those lie-flat seats instead of nursing a sore neck from trying to sleep while sitting upright in economy.
In This Article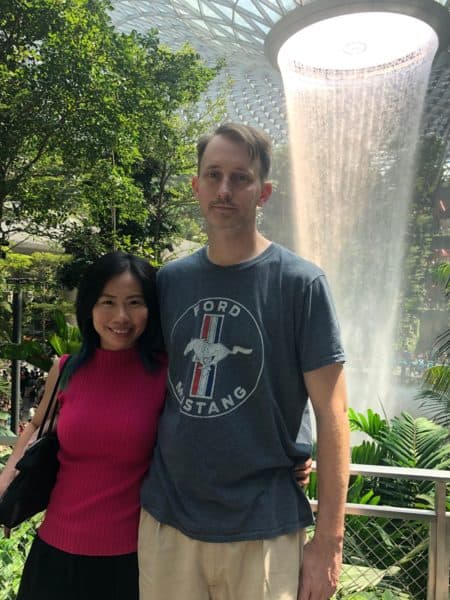 I thought hard about how I could make this dream a reality and came to the conclusion that I would either have to pay $6,000 (which I did NOT want to do), join a company that would pay for my work trips (why would I want to travel for work just to fly business class?) or earn enough points and miles to book those seats.
At that time, I was able to collect between 4,000 and 20,000 miles for each cash ticket between Singapore and the U.S., depending on the fare type. Even at that rate, it was going to take a long time before I would have enough for a ticket in premium class.
Then, I started looking into credit cards and everything began to change.
Singapore, where I am from, does not offer credit cards with great perks like many of the ones you find in the U.S.
In my pre-USA credit card days, I was fortunate enough to accumulate quite a few points by paying my insurance premiums before that opportunity was closed. Unfortunately, I only had a choice to transfer my points to Cathay Pacific Asia Miles or Singapore Krisflyer and since I predominantly flew Cathay Pacific and miles in my Asia Miles account, that was a logical thing to do.
Starting With Cards In The U.S.
I moved to the U.S. in July 2018 and the first few months were tough. I didn't have an American credit score despite having excellent credit back in my home country. Fortunately, I had the foresight to apply for an American Express card in Singapore a year before I left, and they issued me a card in the U.S. with a grand credit limit of… $2,000.
I know that Delta Skymiles are (un)affectionately dubbed as "Skypesos" but my first 2 cards were the Delta SkyMiles Gold American Express Card and Delta SkyMiles Gold Business American Express Card, because I could only get American Express cards (and also, I had not found out about 10xTravel!) I quickly met the minimum spends and was overjoyed with over 90,000 SkyMiles I had earned.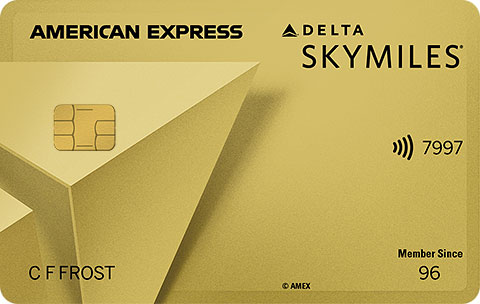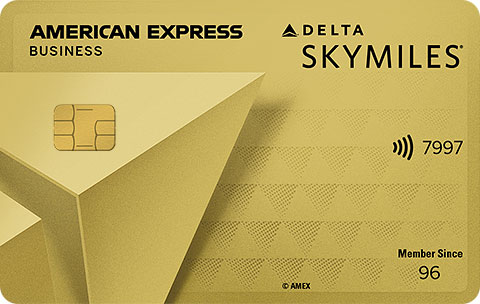 Then I had my husband apply for the Delta Gold personal card as well and between us, we had accumulated over 130,000 SkyMiles in just 5 months. Considering it took me years to even get anywhere near a 6-figure sum for miles in Singapore, I thought that was great!
Thankfully, I learned a bit more after that and pivoted to Chase cards!
To be fair, I have been able to get decent value out of my Skypesos, mainly because I am self-employed and have flexible travel dates. In fact, earlier this year, I redeemed Delta Skymiles for round-trip tickets for flights that left in under 2 weeks to fly myself and my husband to Toronto for a weekend to visit my friends for 21,000 miles each. Cash price was $350 for each ticket so it wasn't a bad deal at all!
Making Chase Ultimate Rewards The Priority
In May 2019, I started getting pre-approved offers for the Chase Sapphire Preferred. I only had about 8 months of personal credit history at that time, so I wrote to Bryce and he thought I had a good shot at it.
I took a deep breath and applied for the card. No instant approval. My heart sank.
I called the automated line a couple of times a day and was overjoyed when I logged into my Chase account three days later and saw the card listed in my account. Since then, I have referred my husband to the Chase Sapphire Preferred and we have added the Chase Ink Preferred to earn the same Chase Ultimate Rewards points for our business spend.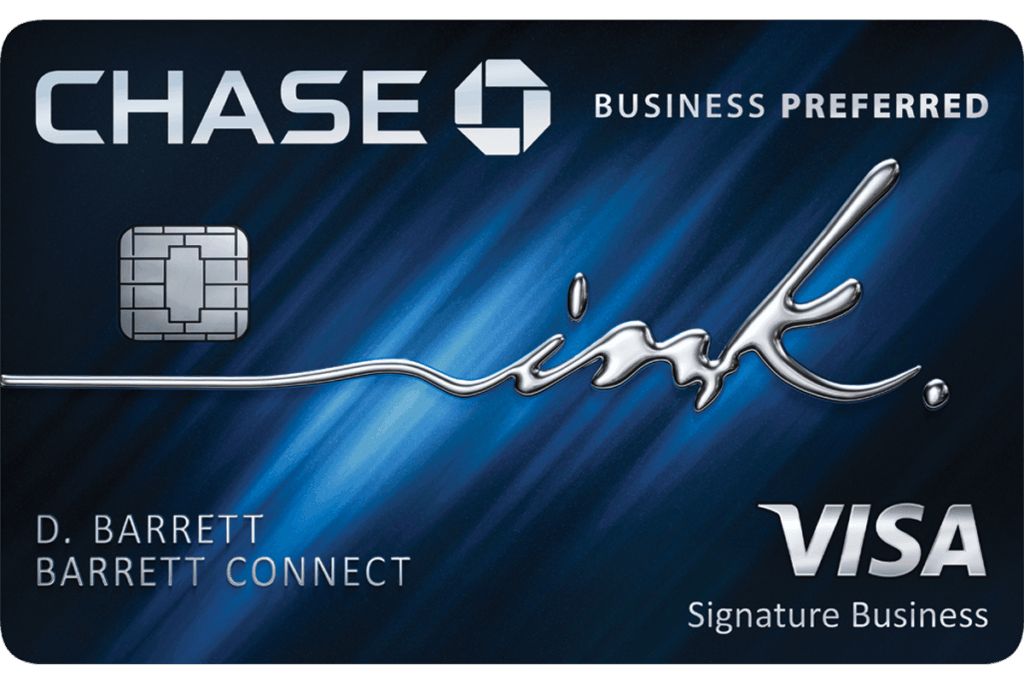 New Travel Goals
Everyone has a different travel goal. For me, being so far away from my home country means that I want to go back every now and then, and I plan my travels such that I can slip in a different destination to visit on the same trip. It really isn't hard to do because Singapore is very far away from the U.S. and there are plenty of countries in between!
Japan Airlines Business Class – Chicago to Singapore
On our most recent trip, I used 180,000 Asia Miles – that I had earned flying between the U.S. and Singapore for years – on 2 one-way business class tickets on Japan Airlines from Chicago O'Hare (ORD) and Singapore (SIN) via Tokyo Narita (NRT). It was my first time flying with Japan Airlines and my husband's first business class experience.
I enjoyed the ultra private window suite on the Chicago to Tokyo flight, and I ate 4 meals (how could I not sample everything?!) and drank plenty of plum wine on the 13.5 hour flight!
From left to right: Vegan ramen and coffee, eel and mackerel sushi, crab omelette.
If you like your coffee, JAL will disappoint because they had the grand option of one drip coffee. The Japanese menu, otherwise, is excellent.
Singapore to Taiwan
After 6 days in Singapore, during which I caught up with friends and ate plenty of my favorite local foods, we flew to Taipei for 4 days. I used 45,000 Delta Skymiles for 2 economy class tickets on China Airlines to make that happen. It was a short flight (by my standards) so I really didn't care which airline I was flying as long as it wasn't a budget airline.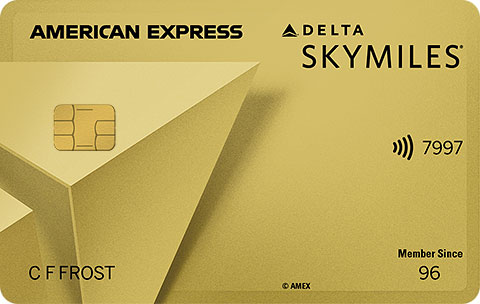 My friend picked us up at Taoyuan International Airport (TPE) – Taipei's main airport – and took us around for pretty much the whole trip. I had visited Taiwan twice before so I knew what to expect but, for my husband, it was a trial and error gastronomic experience.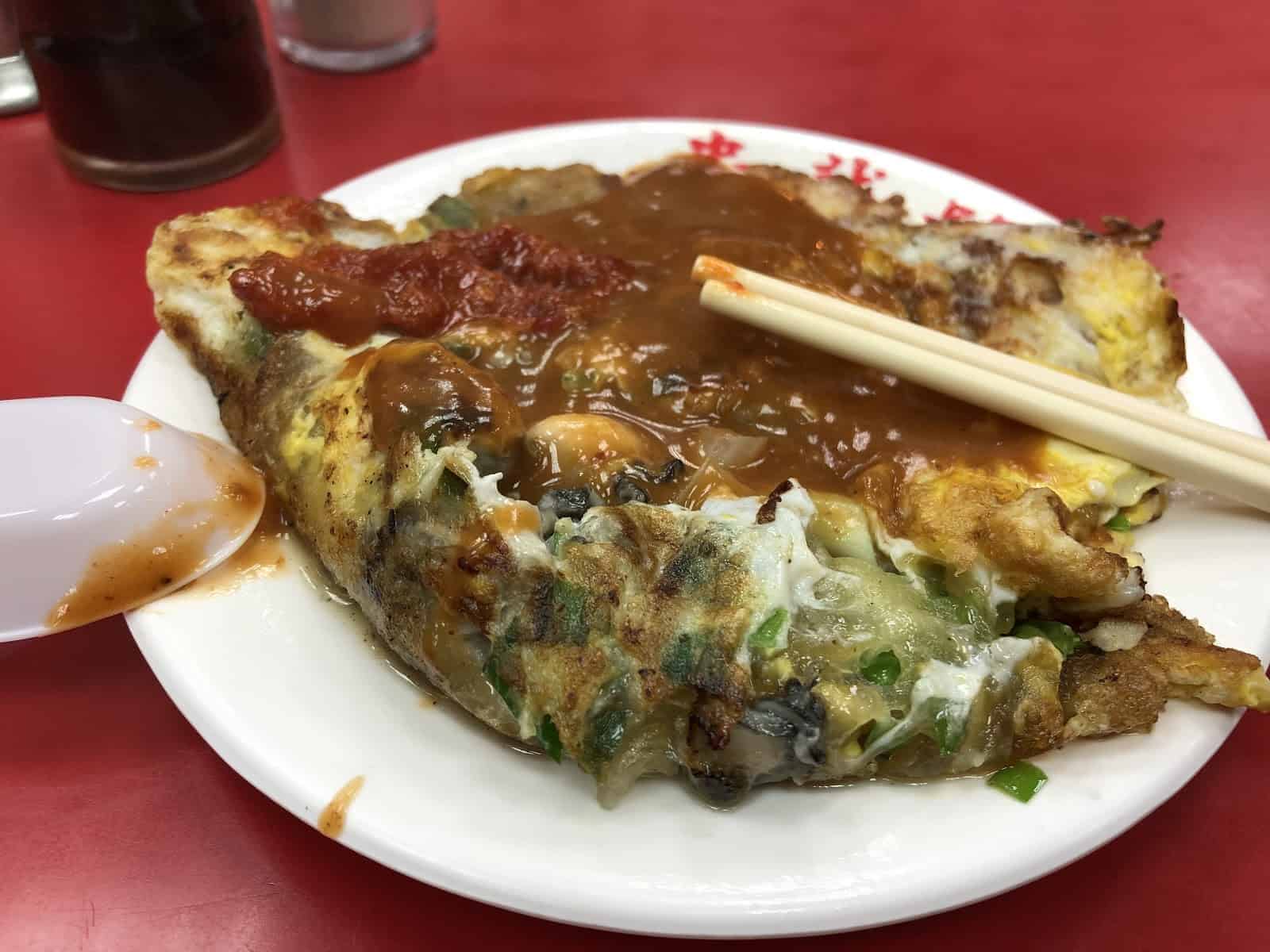 He did end up liking most of the food (mochi is probably his new favorite), although his favourite part of the trip was the visit to a hot spring resort!
Taiwan to Los Angeles (Then Home)
We then took a red-eye flight out of Taipei bound for Los Angeles on EVA Air, which I booked using 70,000 Ultimate Rewards points for 2 tickets in economy class.
I wanted to avoid flying into Chicago because it would be another 2.5 hours of driving to get home, and one-way car rentals are rather expensive. Flying into LA and then taking a couple of domestic flights to get to my regional airport (only 15-minute drive home!) was the best option for this trip.
While I wanted to fly business class back to the US, there weren't airlines with great business class products on the dates we could fly to justify spending the extra points.
I think EVA Air provided the best economy class amenities out of all the airlines I have flown. The food wasn't spectacular but really, any economy class food is going to be very mediocre after one has experienced dining in business class!
We stayed two days in LA, strolling along Manhattan Beach and catching up with a friend, and caught an early morning flight on Delta to get home. For this portion of the trip, I used 20,000 SkyMiles on two economy class tickets.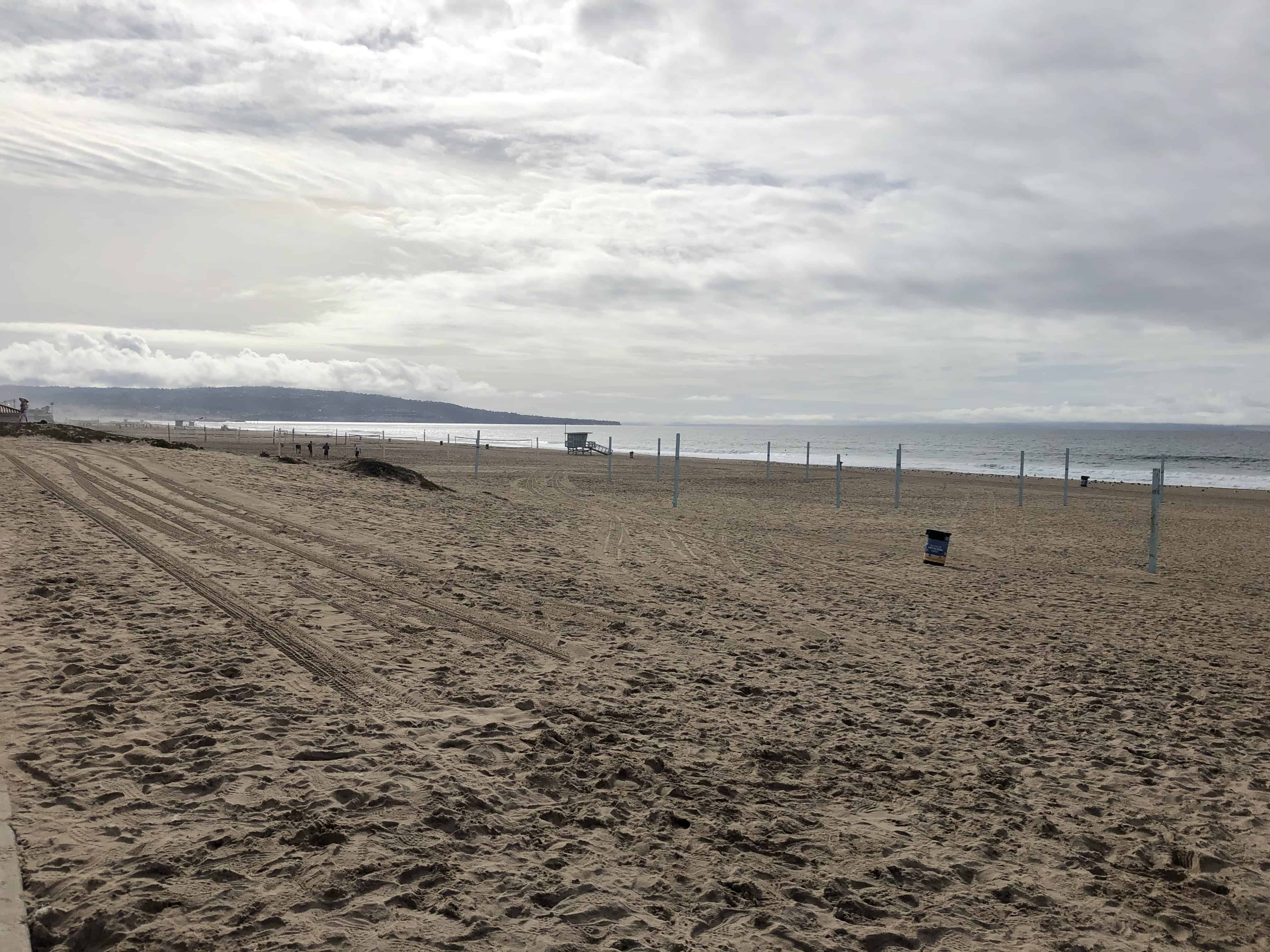 Final Thoughts
All in, the total cash value of the flights was over $8,000 but I spent only about $200 out of pocket for fees and taxes – paid with my Chases Sapphire Preferred for trip delay protections, of course!
I paid for all accommodation in cash and I was able to find rooms for about $80 a night at each destination. I prefer saving my Ultimate Rewards points for flights because I don't spend a lot of time in hotel rooms anyway when I travel, so I can always find reasonably priced hotels that I am happy to pay cash for.
I haven't decided what my next big trip will be but we already have enough UR points again for another trip to Asia in business class!
New to the world of points and miles? The Chase Sapphire Preferred is the best card to start with. With a bonus of 60,000 points after $4,000 spend in the first 3 months and 2x points on dining and travel, this card truly cannot be beat!
Learn More
Editors Note: Opinions expressed here are author's alone, not those of any bank, credit card issuer, hotel, airline, or other entity. This content has not been reviewed, approved or otherwise endorsed by any of the entities included within the post.