Guest post by Alana
I decided my husband and I were going to need a vacation after he spent a year in a very intense program earning two master's degrees. I also had heard about using miles and points to travel through others around my community, specifically two close friends who saved a TON of money on a trip to Italy.
I figured if we were going to pay so much for tuition, it should at least help us take an extravagant vacation in the end!
We chose Barcelona, Spain for our eight-day adventure and it was amazing!
Points covered our flights, hotels, transportation from the airport and six tours throughout the city.
Here is how we did it on points: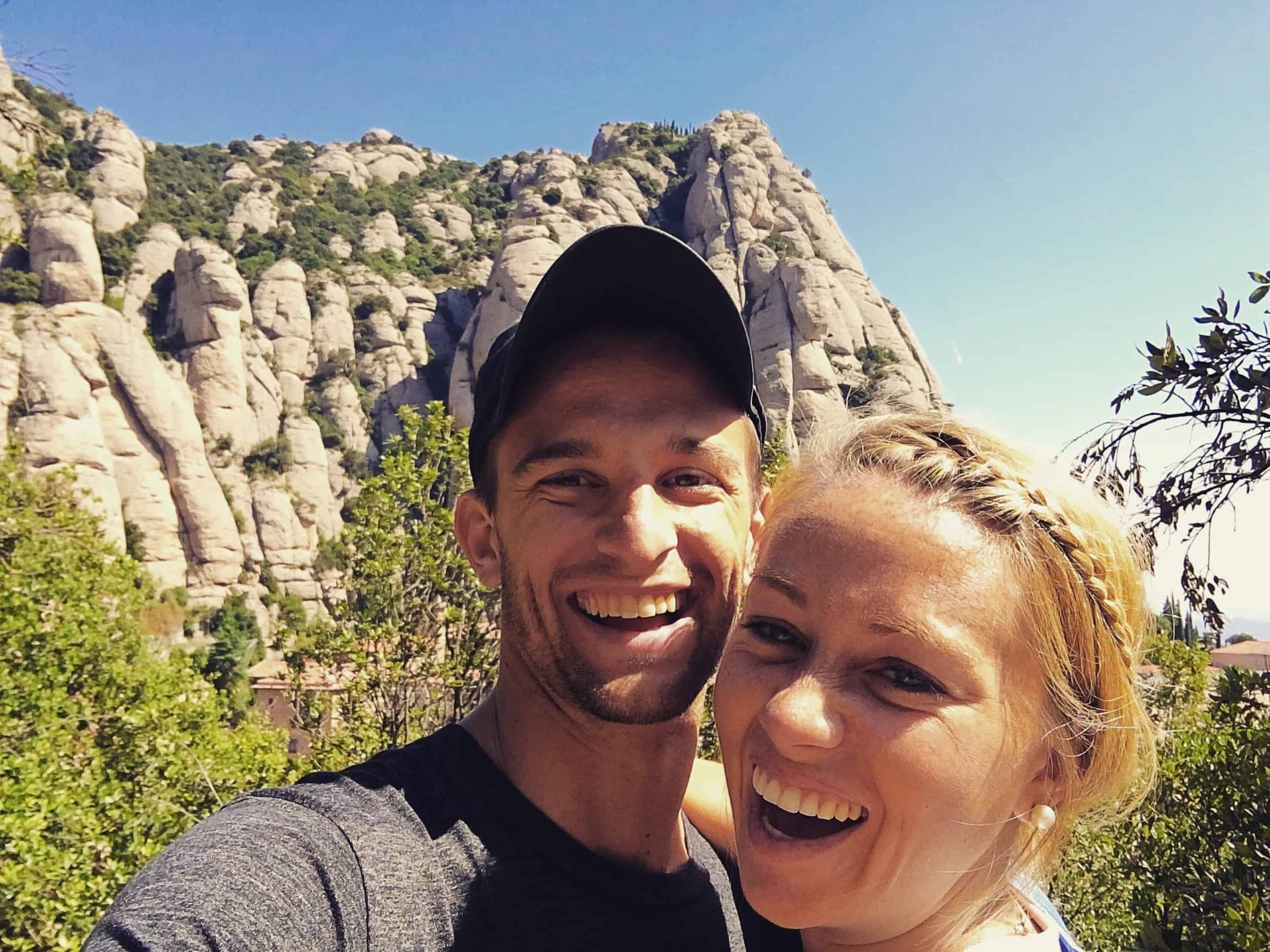 Flights to Barcelona
My husband opened the United Mileage Plus Card and the Chase Sapphire Preferred Card and we used them to pay off his tuition.
We then transferred all of our bills over to the Chase Sapphire Preferred Card and before we knew it – in less than three months – we had easily reached the minimum spend and then some on both cards.
We saw that two round-trip economy flights to Barcelona for 120,000 United miles were available when were ready to book. We had exactly 120,000 miles and points. We transferred our Chase Ultimate Rewards points to United and booked our flights. We only had to cover the $106.12 in taxes and fees.
We really enjoyed the benefits of the Chase MileagePlus Explorer Card which gave us each a free checked bag, priority boarding, and United Club lounge passes to make our trip even more fun. It felt like the $106 we spent was canceled out by these great perks.
Both times we were in an airport lounge, it was a meal time so we would have spent money on food if not for the lounge access. The lounges had a great selection of food choices that easily filled us up.
If we had not booked with points, our flights during the peak summer season would have cost $3,390!
We gave our flight attendants chocolate bars with a note thanking them for their hospitality… then they spoiled us the entire flight! In fact, they told us we could have anything we wanted and when we didn't request anything, they brought us eight tiny bottles of champagne and said if we didn't drink all of it that we should take it to our hotel.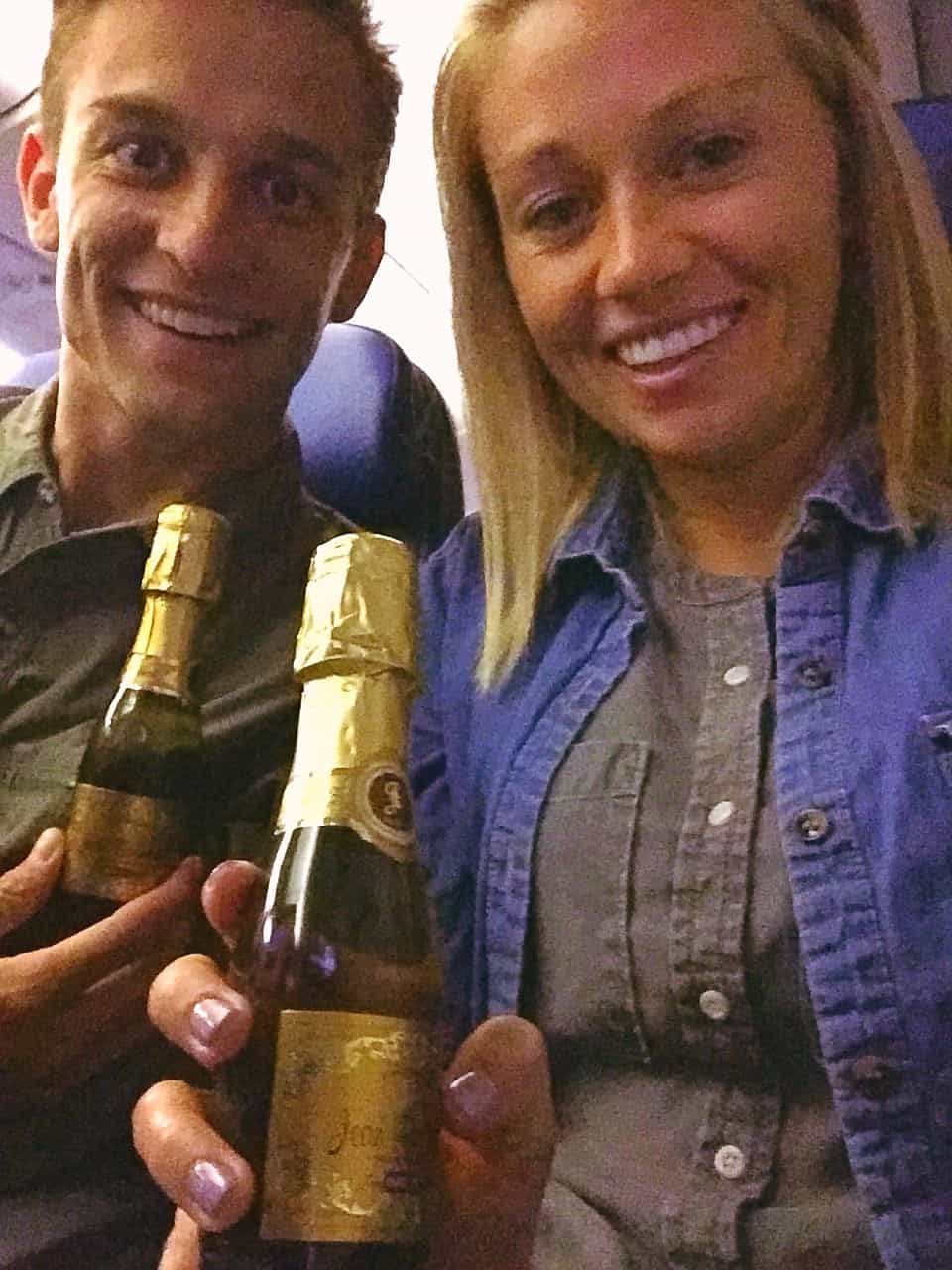 Booking a Driver with Points
Knowing that we probably wouldn't sleep much on the flight (that turned out to be true), we didn't want to have to find a ride to our hotel in our sleep deprived state. We planned for this and booked a driver prior to our trip with 3,828 Chase Ultimate Reward points between the two of us. It was great not having to worry about that part of the trip once on the ground.
Two Great Hotels in Barcelona
We spent our first five nights at the U232 Hotel. The location was great, the room was large, and the food was delicious. We spent a ton of time on the balcony too. The booking even included breakfast every morning! We booked our hotel with 70,256 Ultimate Rewards points.
Our second hotel, the Four Point by Sheraton Barcelona Diagonal, wasn't as extravagant but it was also in a great location. It was only a ten minute walk to the beach.
For this stay, we used points earned with the Starwood Preferred Guest Card from American Express. We earned 25,000 SPG Starpoints thanks to the sign-up bonus and we used 21,000 of those points to book the three nights. We used the remaining points to pay for breakfast which was 2,000 per day for 3 days.
It was so fun checking out of the hotels and hearing "okay, you're paying with points today so you are all set!"
Spanish Food, Spanish Wine, and More
We used our five hundred dollar travel credit from the Barclaycard Arrival Plus Card to book our tours through Viator (a site that offers discounts on tours and activities around the world.)
Our tours included a cooking class, food tour, tour of Camp Nou, Flat Tire bike tour, a day trip to the mountain of Montseratt (lunch and wine tasting included), a tour of La Sagrada Familia, and a day of bike rentals.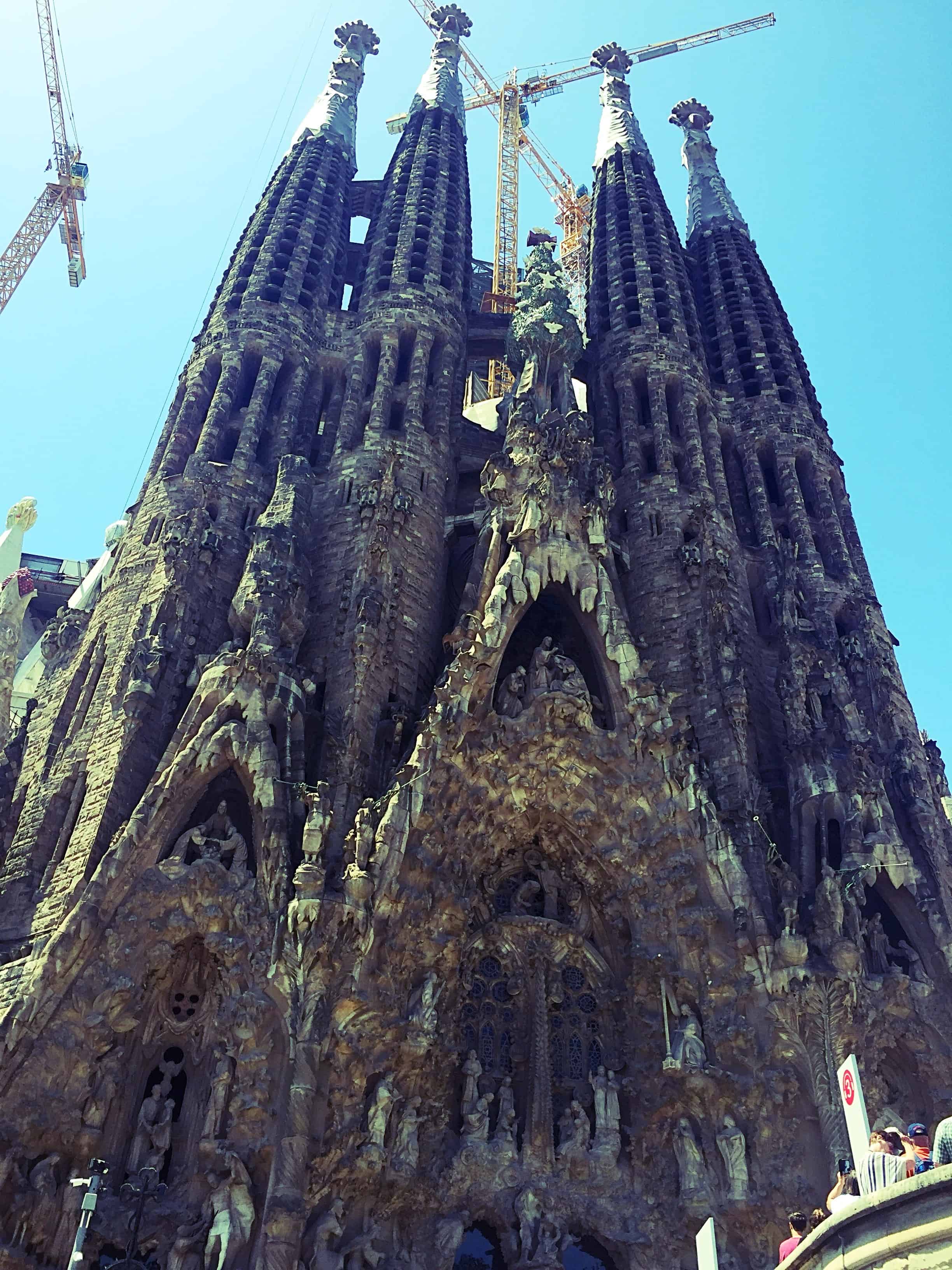 How We Did It
Chase MileagePlus Explorer Card: 60,000 United miles
Chase Sapphire Preferred Card: 133,646 Ultimate Rewards points
Starwood Preferred Guest Card from American Express: 27,000 SPG Starpoints
Barclaycard Arrival Plus Card: $500 travel credit
What the Trip Was Worth: $5,302.06
Actual Cost of Trip: $106.12
My friends are always astonished when I tell them how we booked our 8-day adventure in Barcelona.
Thanks to miles and points, we were able to take our dream vacation!
---
Disclosure: 10xTravel has partnered with CardRatings for our coverage of credit card products. 10xTravel and CardRatings may receive a commission from card issuers.
Opinions, reviews, analyses & recommendations are the author's alone, and have not been reviewed, endorsed or approved by any of these entities. You can read our advertiser disclosure here.