In This Article
Loading table of contents …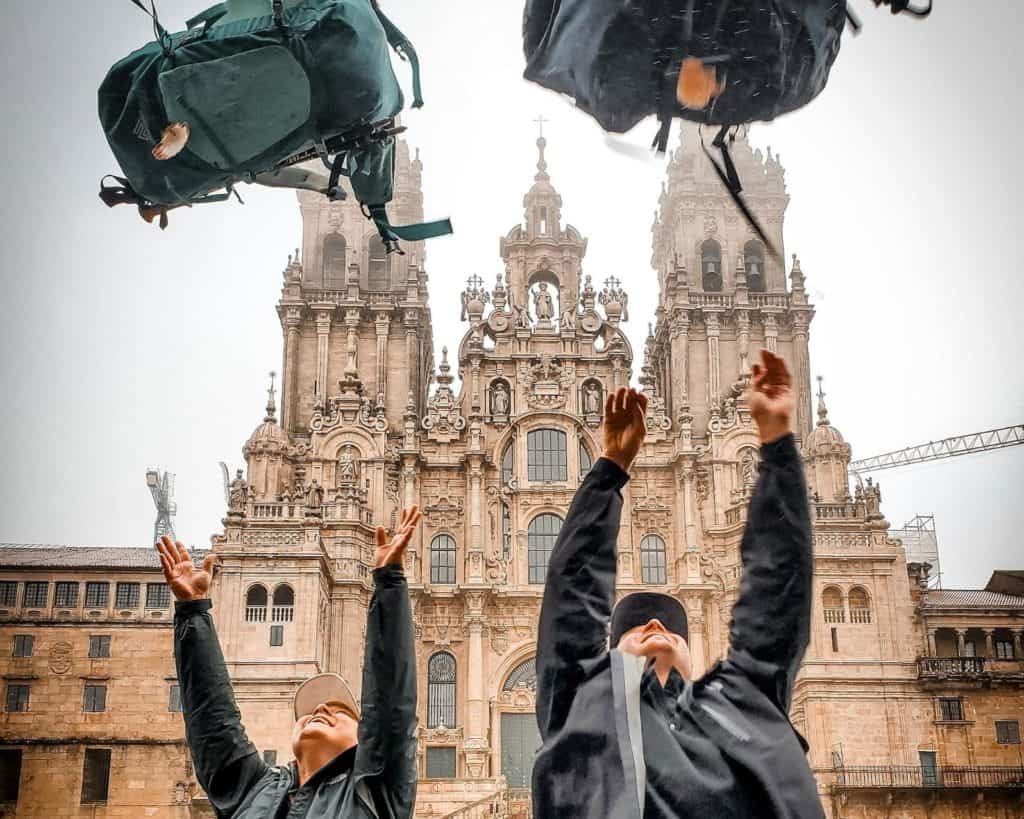 Note: Some of the offers mentioned below may have changed or are no longer be available. You can view current offers here.
By 10xTravel Reader Robert Wells
Enjoy Robert & Amelia's stories from their year-long journey around the world. You can also follow their journey on Instagram.
If you missed the beginning of Robert's trip, you can catch up with Part 1 and Part 2.
After bidding my parents farewell, we set off on a trek to deep Southern France to hike the Camino de Santiago. As this was the beginning of the trip, we saw it fitting to bring our trekking bags with us to Paris to be able to ship them back home early, rather than ship them later in the trip.
We used France's SNCF rail system to travel down to the tiny border town of St. Jean Pied de Port, the beginning stage of the Camino Frances (French) version of the trek. This is also the most widely used base of all the Camino routes to be taken.
We used both 'Rome2Rio' and 'Trainline EU' as resources to help map a route south. Both are very helpful in France (and throughout Europe) and we recommend these as starting points if you're considering using public transportation between cities or countries.
Our First Hostel
Upon arriving, we got our first taste of hostel life at a guest house with ourselves and six others. An adorable French couple made us dinner and breakfast and shared stories and encouragement on the eve of our first day.
A 5:00 am wakeup was rough but we were excited. We had over 800 kilometers to go, and our only knowledge of what lay ahead was from a guidebook and Martin Sheen's movie 'The Way.'
We took our first steps out the door, and the rest is now almost an unrecognizable blur.
Our Journey on the Camino De Santiago
The Camino de Santiago is one of the world's most recognizable long-distance treks. On average you walk 20-25 kilometers a day, for around 35 days. We're both avid hikers and 'peak baggers' (typically day or overnight hikes to summit a mountain peak) but long-distance trekking was not something we had in our arsenal, so this was to be a true test of our patience and skills.
The first day is a never-ending 25 kilometers climbing the French Pyrenees, and battling the elements of strong wind, rain, sometimes snow!
Most nights are spent in a large room with 20+ other snoring and loud 'pilgrims', sometimes you are 5 miles from the nearest town, with no relief by taxi or bus. Days tend to run together, the terrain is miserably repetitive at times,
Are you ready to run to your nearest REI and buy a backpack? Likely not with that introduction… but I cannot emphasize enough how much we both enjoyed and benefited from this experience, both personally and as a married couple.
Here's a little history about the Camino dating back to around the 1200's.
Regardless of the route taken, a pilgrim's journey would typically start the minute they stepped out of their front door and didn't end until Santiago de Compostela at the end of the route. Often, long ago, they also just walked right back. These pilgrims fought off thieves, illness, death, starvation, and whatever else you can dream up. They did this all to get a glimpse of the remains of the martyred patron Saint James, in Santiago de Compostela. Hopefully, somewhere in there was a miracle, as well.
While this is often a deeply religious journey for members of the catholic church, we didn't quite fit that description. In reality, we were closer to walking examples of an REI catalog outfitted with North Face products from head to toe.
We used apps to book rooms in towns ahead and, because we moved a tad slower, we took buses around bigger cities when we were on rest days. Basically, we weren't purists, and that's okay.
While some folks went out for pilgrim meals night after night (served at the local hostels,) we just needed a night into ourselves occasionally. That meant settling down with a local pizza (often Domino's) and a good movie.
We're fully aware that 500 years ago, pilgrims were not walking into Marriott hotels with reservations they booked with points.
Did it matter? No, of course not.
We walked into Santiago de Compostela with our heads proudly held high, and one of us (me) sat in the middle of the plaza and needed a moment to recompose. It was one of my proudest moments and accomplishments as a human being, and I inexplicably just sat and shed tears.
We proudly accepted our 'Compostela' which are very nice certificates from the office of tourism stating you successfully completed the journey. Of course, a certificate isn't the reason to walk the Camino de Santiago but it will be a great reminder of our achievement.
Why Hike the Camino De Santiago
So, why does anyone do this?
Show me one thousand different people and I can show you one thousand different answers.
Some walk like the pilgrims of old, keeping with tradition as much as possible. Some walk for health reasons. One of our Camino family members even shared an interaction that she had where she spoke to a young man with a terminal illness who was walking to check off one last bucket list item.
Amelia and I had our own reasons separately. She walked to unburden herself from her siblings' very untimely and young deaths. As she learned, life is not given, and opportunities to take a journey like this do not come to everyone because they take a major commitment of time. Typically, retirees and post-college folks have that kind of time.
For me, I certainly stated to myself and others when I started I was walking for spiritual reasons, but I think along the way much more came out of it. I am admittedly very poor at living in the moment, with a phone ready in my hand to build a jam packed schedule for my days. This journey forced me to be flexible, not plan ahead and trust that each location would provide accommodations.
Thoughts on the Camino De Santiago
It's true what they say about the camaraderie of the Camino. You will make a family among those with whom you walk for both support and company and we saw no exception. We made several great friendships throughout our month, resulting in lifelong friends that we will always share the bond with. On our truly darkest nights, where less than positive thoughts crept in about quitting, our Camino families helped us stay strong and encouraged.
Where We Stayed Along the Camino
Most nights along the way, we enjoyed traditional albergues either in general population with a bunk bed apiece or, in less expensive towns, private rooms for only a few euros more.
An auxiliary benefit to these accommodations came from nightly shared dinners and camaraderie between you and your fifty best friends. Evenings consisted of dinner together complaining about the day and who knows how many bottles of red table wine.
It's true what they say on this trek, "No Vino, No Camino."
In the largest towns that we trekked through, we were able to use points for dirt cheap redemption prices, thanks to the comfort and convenience of the AC Hotels by Marriott chain scattered throughout Northern Spain.
Almost every property we stayed at was only 7,500 points, or a category 1 property, leaving room to stay multiple days. We generally stayed at these hotels on days when we hit larger cities, where we could take a rest day and do some 'pilgrim chores,such as laundry, cleaning our gear, and healing injuries.
I was pleasantly surprised at how modern, clean, and spacious these hotels were, given that they were a category 1. My mind often immediately jumps to a property like a Fairfield Inn, where in the US is a typical low-end Marriott category hotel. Often, I found that brands I wouldn't consider in the states are just what I need abroad.
One feature that disappointed across the AC Hotels was breakfast, as there was no free breakfast provided for Platinum guests that you typically see across the board as an amenity in the US. They did provide us with a coupon for one day, but it did little to soften the blow of what was a subpar spread for over 15 euros each in most cases.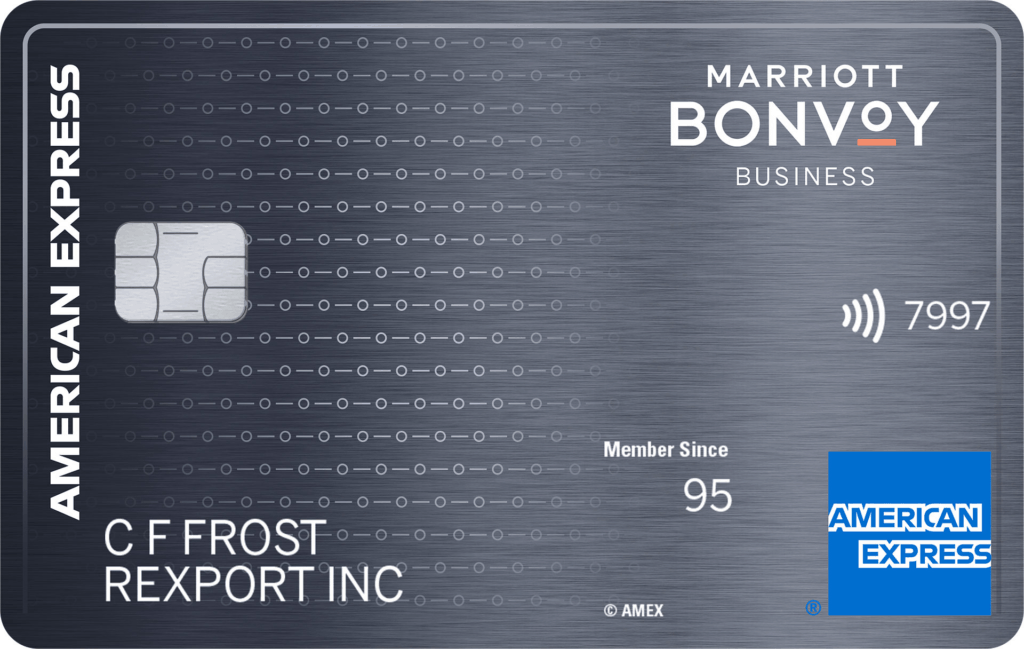 Marriott Bonvoy Business American Express Card
Bonus Marriott Bonvoy Points
after you spend $3,000 on eligible purchases within the first 3 months of Card Membership. Plus earn up to $150 in statement credits on eligible purchases made on your new card in the first 3 months.
This is one of the few times on a points redemption that we opted for a nearby bar for breakfast, rather than enjoy at the property. At any rate, the local breakfast was much more authentic and appetizing.
Upon completion of the trek, we stayed in an Autograph Collection hotel which fit the bill on so many different fronts. It was a beautiful property just south of the busy Santiago de Compostela main plaza where you could see a steady stream of pilgrims come in every day to complete their journey.
It was only about a 10-minute walk from the plaza, meaning it was close to restaurants and bars. We were upgraded to a beautiful 2-bedroom suite with a bottle of sparkling wine to congratulate us for the journey. Both mornings, we enjoyed a hearty breakfast, complete with a buffet and anything you wanted made to order.
Where We Stayed – The Cost
AC Hotel Rioja – 2 Nights for 15,000 points; cash rate – $218.40
AC Hotel Burgos – 3 Nights for 22,500 points; cash rate – $198.42
AC Hotel Leon San Antonio – 1 Night for 7,500 points; cash rate – $110
AC Hotel Ponferrada – 1 Night for 6,000 points ($84.50 w/p points)
Palacio del Carmen, Autograph Collection – 2 Nights for 25,000 points + 85 euros for an upgrade; cash rate – $301.40
Total = 76,000 Marriott Bonvoy points + 85 euros for 9 nights
Cost without points = $912.72
Many of these properties were relatively cheap with cash redemptions (especially for Europe) but with a limited budget, we try to maximize our points where we can. If these had been category 2 properties at 12,000 and over, we would have likely used cash every time or not stayed at a property at all and opted for a cheaper option.
Note: we were upgraded to a larger room or junior suite at every one of the properties (thanks, Titanium!) however, these rates are for the standard room.
Next up: Part 4, Portugal
New to the world of points and miles? The Chase Sapphire Preferred is the best card to start with. With a bonus of 60,000 points after $4,000 spend in the first 3 months and 2x points on dining and travel, this card truly cannot be beat!
Learn More
Editors Note: Opinions expressed here are author's alone, not those of any bank, credit card issuer, hotel, airline, or other entity. This content has not been reviewed, approved or otherwise endorsed by any of the entities included within the post.