Note: Some of the offers mentioned below may have changed or are no longer be available. You can view current offers here.
Guest Post By: Alex B.
Editors Note: Some of these credit card offers have changed. Please visit 10xTravel.com/credit-cards for a list of up-to-date offers.
Background
Since I was 10, I've dreamed of going to Italy. I loved reading about Roman history – the legions, Caesar, Roman gods and goddesses. The history of the country entranced me, and it has always held the #1 spot on my travel bucket list.
I never thought I'd have the money to go anytime soon – until I discovered 10x Travel.
I was raised to think that credit cards were bad, and only irresponsible people used them. My parents struggled with credit card debt in their 20's, and didn't want their children to go through the same thing.
10xTravel's material showed me that, used responsibly and intelligently, credit cards can make your travel dreams a reality.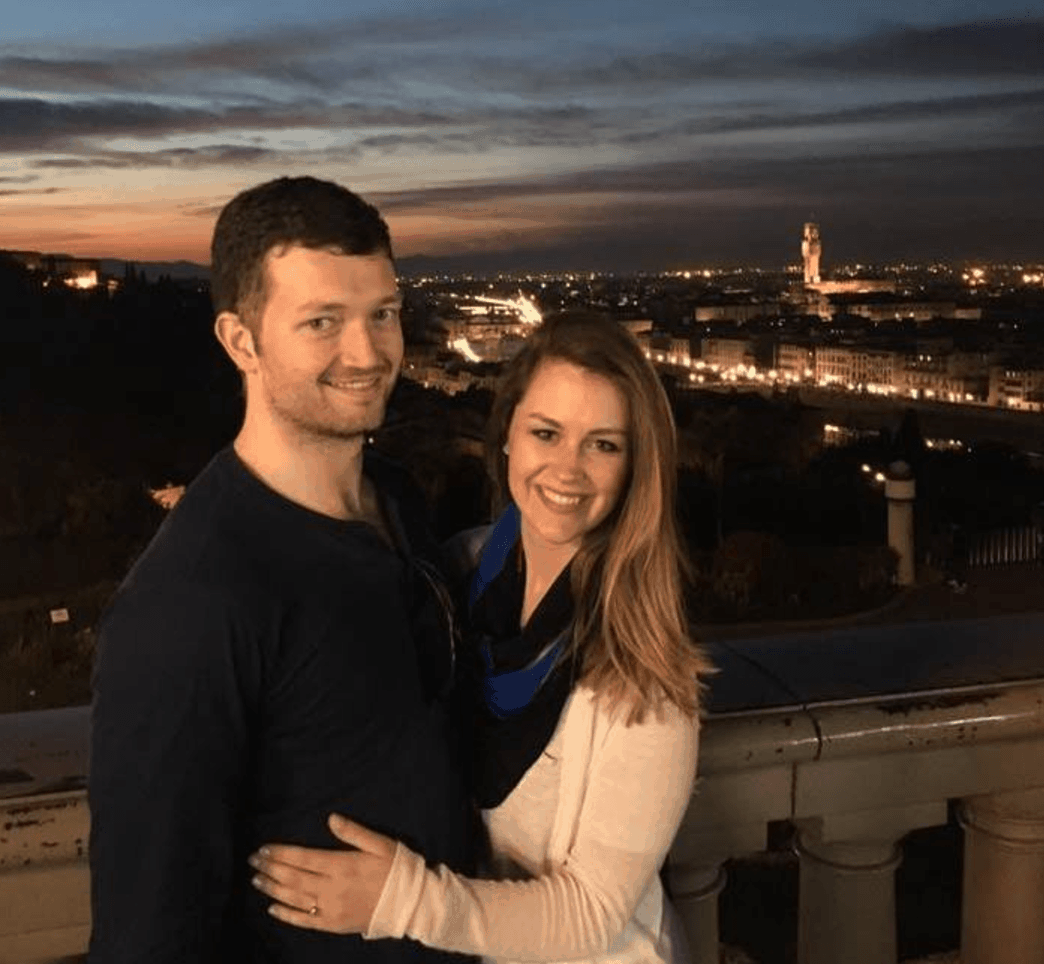 The Strategy
I told my girlfriend (now my fiance!) about my plan in April 2016, right when I discovered 10xTravel. She didn't exactly understand right away, but loved the thought of an Italian vacation. She was on board and played a key role in planning the trip.
Here are the cards I used to take our dream Italian vacation:
I opened the Chase Sapphire Preferred Card with a sign-up bonus of 50,000 Ultimate Rewards points + 5,000 points for authorized user.  (Editors Note: This 5,000 point feature is no longer available).
I was approved for the Chase Sapphire Preferred in June. My fiance paid her entire year of health insurance on the card, and we put all of our spending on the card. We hit the minimum spend within a month, which led to our next card.
My next card was the Chase United MileagePlus Explorer Card with a sign-up bonus of 50,000 United miles + 5,000 points for authorized user.
I was approved for the United MileagePlus card in July. I had several conferences upcoming for my residency. Normally, the university completes our registration and plane ticketing, but I asked if I could put it on my own card. I was straight up with them, and told them I wanted the credit card points.
They agreed, and the costs of registration ($1,000+) plus plane tickets ($500+) took a huge chunk out of the minimum spend. Combined with putting our day-to-day expenses on the card, we hit the minimum within a few weeks.
I was unsure where I was going next – and then came the announcement for the grandaddy of them all, the Chase Sapphire Reserve Card. It had a sign-up bonus of 100,000 Ultimate Rewards points.
As soon as I read the rumors about the launch of Chase Sapphire Reserve, I knew I had to have this card. It would be the final piece of the puzzle to get us to Italy.
The morning the card launched, I walked into my local Chase branch and stated I wanted to apply. The representative looked at me slightly surprised – I guess since card applications had been available for all of 2 minutes.
I played it cool in the branch, but definitely strolled out of the branch feeling like a million bucks.
Hitting the minimum spend ended up being way easier than expected. My fiance was, at the time, in charge of a student organization at her university. The group had a big upcoming trip, and she was responsible for booking rooms. The upfront cost was going to be around $4,000, with a total cost at check-in of about $10,000.
My mind immediately schemed: if we can book the rooms on my Chase Sapphire Reserve, we'll not only blow by the minimum spend, we'll earn tens of thousands of points due to the 3X points per dollar bonus earnings on travel!
With permission from the organization (and prompt repayment for me so I could pay off the balance), we booked over 20 hotel rooms on the Chase Sapphire Reserve Card.
Minimum spend? Check! Points for Italy? BIG CHECK!
The Reward
Now came the fun part – booking the trip. I was advised by seasoned travelers against trying to do too much at once, so I narrowed our destination cities down to Florence and Rome.
We live in Lexington, KY – not a small town, but one with very poor flight options. Since I didn't get my vacation request approved until December 2016, and our trip was planned for March 2017, many of the best flight options were already booked (lesson learned: plan well in advance!). I also wanted to maximize the number of days we actually spent exploring Italy, and minimize the days spent in airports or flying, since we both had a hard return deadline.
Our best option ended up being a flight from Washington, D.C. into Milan, with a return flight from Rome to Chicago. This allowed us to add an additional city into the mix, and finish our trip in Rome like I wanted. A round-trip flight was 60,000 points, so for two people, this was 120,000 points total.
If we had paid for the flights out of pocket, they would have cost us $4,432. Instead, we used our credit card points, and each only paid $82 in tax.
I booked the hotels through the Chase Travel Portal. We planned for one night in Milan, two nights in Florence, and four nights in Rome. We used a total of 52,781 points across three hotels for seven nights total. Out of pocket, this would have cost us $1,154.86! Instead, we only paid a total of $60 in taxes across all three hotels.
The Trip
The trip was everything we expected it to be…well, almost.
Our arrival flight had to make an unexpected landing due to a medical emergency on-board. We missed our connecting flight in Copenhagen to Milan which was originally scheduled for 10am, and the next available flight was not until 5pm. Given the choice between spending 7 hours in the airport or 7 hours in Copenhagen, you can guess which option we chose.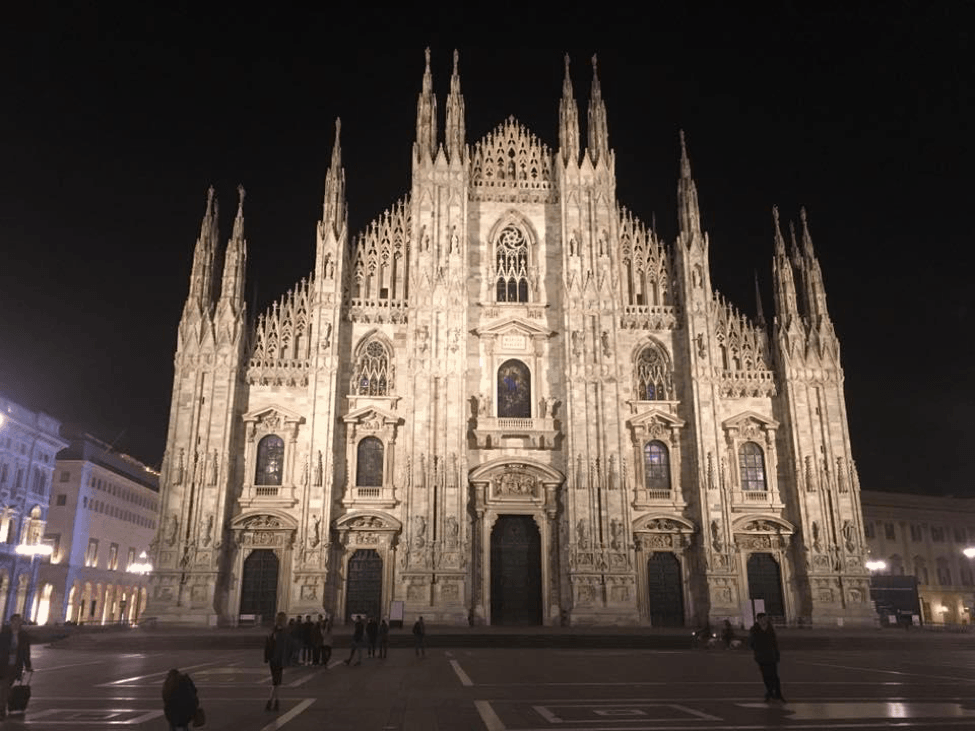 Although we did not make it to our Milan hotel until 9pm, and missed our day exploring there, we still saw our primary target: the D'uomo, thanks to Hotel Ambassidori being conveniently located right next door.
Next, we boarded a train for Florence, where we spent two nights at the Hotel Pittii Palace, right next to the famous Ponte Vecchio.
Florence is the most beautiful place I have ever seen, The pictures do not do it justice.
After two amazing days in Florence, we took another train, this time bound for Rome.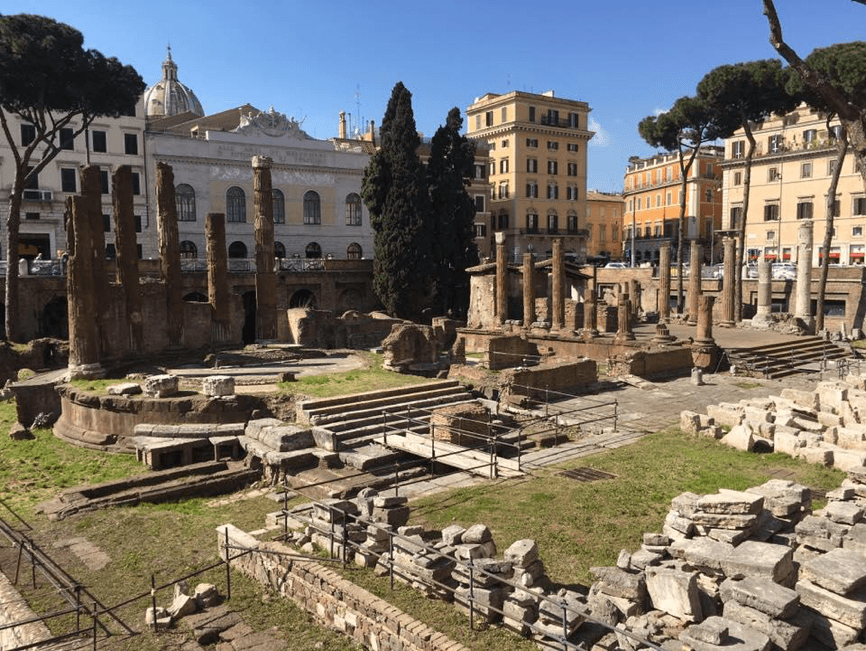 The Eternal City – a place I dreamed of visiting since I was a boy – was everything I ever hoped it would be. We arrived on the Ides of March (which was most definitely arranged on purpose), and immediately set off for the spot where Julius Caesar was killed. This was the high (or low?) point for the history nerd in me.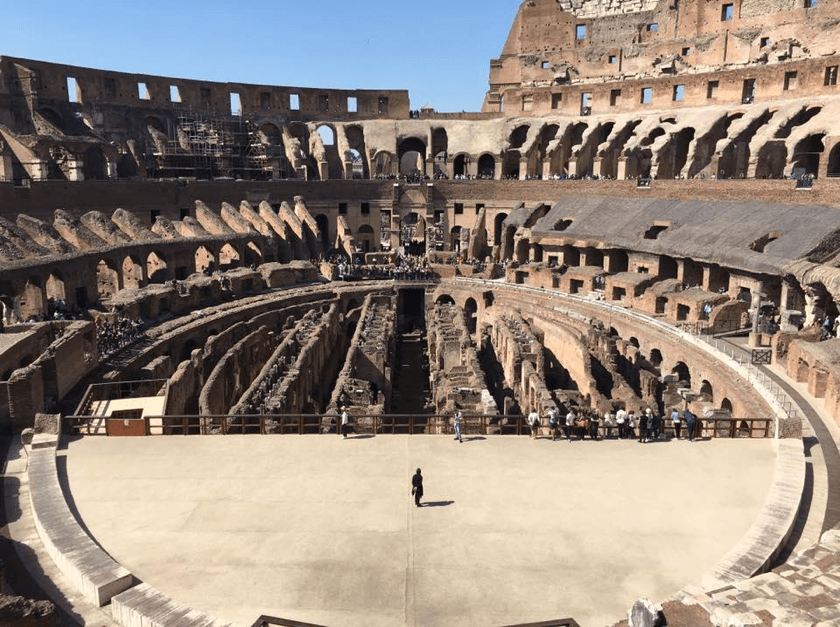 We spent the next four days exploring the Coliseum and the Roman Forum, making a day trip to the Vatican, drinking incredible wine, eating delicious gelato, and walking over 25,000 steps per day trying to take in as much of the city as possible. See for yourself:
Conclusion
Our total out of pocket travel expenses for this trip were $224. That meant we could put our money towards food and fun, without worrying about finances!
Without credit card points, this trip would have cost over $5,500 for travel alone, far out of reach for a pharmacy resident and pharmacy student.
We're now planning our honeymoon, with plans on spending a week in Bali and a week Scandanavia – on points, of course. My fiance has caught the miles and points bug, and has already been approved for her first credit card!
Using the same blueprint we used for Italy, you may see another guest post from us in May 2018!
If you'd like to see how you can take amazing trips like this, sign up for our email list!
---
10xTravel is part of an affiliate sales network and receives compensation for sending traffic to partner sites, such as CreditCards.com. This compensation may impact how and where links appear on this site. This site does not include all financial companies or all available financial offers.
Editors Note: Opinions expressed here are author's alone, not those of any bank, credit card issuer, hotel, airline, or other entity. This content has not been reviewed, approved or otherwise endorsed by any of the entities included within the post.