Note: Some of the offers mentioned below may have changed or are no longer be available. You can view current offers here.
By: 10xT Reader Tony
The WHY
This spring, my wife and I spent a wonderful 2 weeks in Europe. In total, this trip cost us $1,552.10 for 14 days. This includes EVERYTHING…flights, hotels, food, transportation, activities, heck even a curling iron. Like most great ideas, this trip all started with multiple bottles of wine and an Old Fashioned or two.

The wheels were put in motion shortly after my Nonna's 90th birthday in the fall of 2017. Hanging out with my wife, parents, and other family members, the discussion came up about going to Italy with my parents (my grandparents moved to the US from Italy with my dad and his brothers a long time ago).
After a lengthy discussion, we decided going to Italy would be a great idea! The next day, there were two questions running through my head:
1. "Why did I think combining wine and Old Fashioneds was a good idea?"
2. "How the heck are we going to pay for a trip to Europe?"
You see, I tend to be more on the frugal side. Some call it cheap. I call it intentional spending. We also try to live a relatively simple and minimal lifestyle, which means we don't spend a lot of money on a monthly basis. So, how does one take on a trip of this magnitude without having to pay a lot?
This my friends is where 10xTravel and the wonderful world of credit card points come in to play.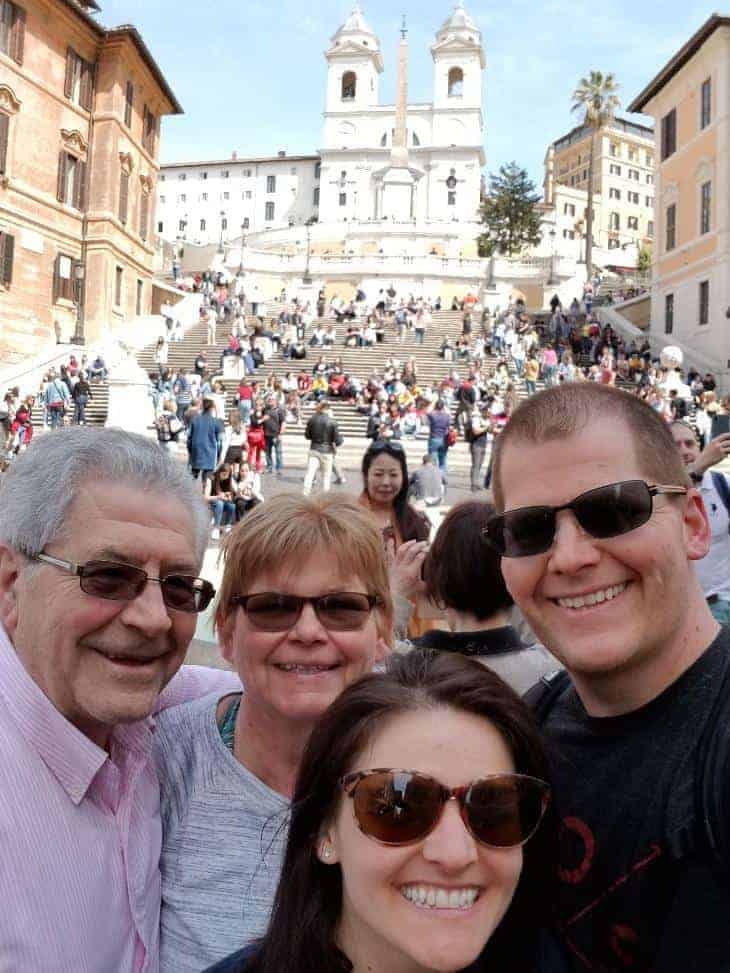 Prior to finding 10xTravel, I had some knowledge of using points for travel. We had earned our Southwest companion pass which had allowed us to take mini-vacations within the U.S. Outside of Southwest, we really didn't do much. I didn't pay a lot of attention to all the travel components on all the other cards since we typically traveled only once a year and would budget for it accordingly. Also, with two young children at home, we weren't able to get away for very long.
However, once I found the 10xTravel free e-book, my eyes lit up like a kid on Christmas!
All of these years, I've been paying for hotels and flights like a sucker. Not anymore! This European trip was going to be the start of traveling for next to nothing all over the world for not only my wife and I, but our entire family!
Our European idea got extended as a result of a conversation my wife and I were having about possibly living abroad. We looked at places all throughout Europe but the Netherlands stood out as having a way of life that really resonated with us.
Since we were already heading to Europe, we decided to add a week in the Netherlands to see if it had the possibility of being our new home. Our trip was set. A week in the Netherlands, followed by a week in Italy.
That was the easy part. Now the not so easy part: how are we going to get there?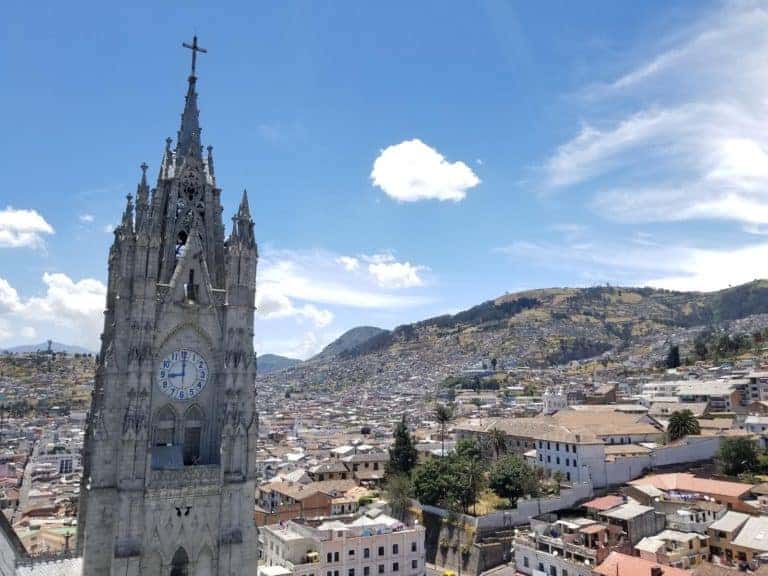 The How
There are some common threads on the 10xTravel Insiders Facebook group that typically are, "What card should I get next if I am over/under 5/24?" or "I want to get to (Insert Destination), what's the best way to get there?", and "where should I stay while I'm visiting (Insert Destination)?" I wondered the exact same things.
I first searched the group found almost everything I needed! I also posted my own questions and was bombarded with excellent feedback from the group. Italy and the Netherlands have a ton of places to stay with all the top hotel chains. I just needed to figure out where I was going and determine what I wanted to get out of the trip.
With a family of four, I like to get the most value out of my points and the destinations are what's most important to me, not how I get there. First-class is great and I'm sure we'll do it someday, but I'd rather take a lot of trips in Economy than one in first class.
The first I applied for was the Chase Sapphire Reserve. The $550 annual fee was a tough one to accept, but after more research, $550 for this card is actually quite cheap! The combination of the $300 travel credit, a Priority Pass Select membership for airport lounge access, a $100 Global Entry credit, and other perks, I was convinced. Not to mention, it earns valuable Ultimate Rewards points.
To hit the minimum spend and earn the welcome bonus, I paid my property taxes that were coming due. Our city charges a minimal amount to process by credit card so that was a no-brainer to do, which allowed me to meet the minimum spend requirement easily.
I also used the Chase Ink Business Preferred to earn more Ultimate Rewards points and the old Starwood Preferred Guest credit cards (both the personal and business versions) to earn SPG Starpoints.
With these cards, my wife and I were able to earn 130,000 SPG Starpoints which were converted to almost 400,000 Marriott points when the programs merged. We also earned over 500,000 Chase Ultimate Rewards points and 120,000 United miles.
The accumulation phase for this trip was complete, so it was time to redeem.
Redemption
We wanted to stay in Amsterdam for our trip to the Netherlands and venture out from there. After searching all the hotels, we settled on the Renaissance Amsterdam Hotel for its great location, cheap redemption rate, modern rooms and a central location within Amsterdam and all it has to offer.
Marriott previously offered a great perk called their Nights and Flights package – now called Hotel + Air Packages. This package allows you to redeem points for a week-long stay and get some airline miles with one of Marriott's partners. Prior to their merger, the categories were a little more point friendly than they are now. The Renaissance Amsterdam was a category 6 hotel which required us to convert 360,000 points for a week's long hotel stay plus we earned 132,000 United miles.
So, our first week was booked for a total cost of zero dollars. With this redemption, we used the United miles and looked for our flights out of Milwaukee to Amsterdam, then Amsterdam to Rome, with a final leg back from Rome to Milwaukee.
A fantastic feature offered by United is the Excursionist Perk. This perk allows you to include a free one-way ticket within a region when booking a round-trip award ticket with United miles.
My wife's preference was to fly out of our local airport (MKE). With United's Excursionist perk, this request was feasible while only costing us 60,000 United miles round-trip for each of us and $259 in taxes for the both of us. Without these points, our flights would have cost us $5,200. Our flight path was as follows:
March 24: Milwaukee to Amsterdam (AMS) via Chicago (ORD)
April 1: Amsterdam to Rome (FCO) via Munich (MUC)
April 6: Rome to Milwaukee via Copenhagen (CPH) and Chicago
Our first week in Amsterdam was booked and our flights were done. Now it's on to our Italy portion.
We decided to spend the first night in Rome and then head out to Cinque Terre for a few days and spend our final night back in Rome prior to heading home. With so many hotels to choose from, we went with places my parents had been to in the past that they really enjoyed. All the hotels were booked through the Chase travel portal at a rate of 1.5 cents per point — another perk of having the Sapphire Reserve.
Our first night in Rome, we stayed at Hotel Genova where we were upgraded to their top floor. Every staff member we encountered said, "Oh you're in 601, that's a very nice room." Very nice was an understatement. I would guess it over 700 square feet with a gigantic 1,200 square feet outdoor terrace overlooking the city.
This room would have set us back $400. Instead, we used 11,000 Ultimate Rewards points and paid $13 in taxes. After a wonderful night in Rome, we hopped on the train to Cinque Terre where we had a gorgeous sea view room at Hotel Baia in Monterosso. Three nights here was over $500, but only cost us 33,000 Ultimate Rewards points and $8. Our last night in Rome, we were hoping to go back to Hotel Genova but they were completely sold out. We ended up staying at the Best Western Plus Hotel right near the terminal for our early morning departure for only 10,500 Ultimate Rewards points and $2 instead of about $160.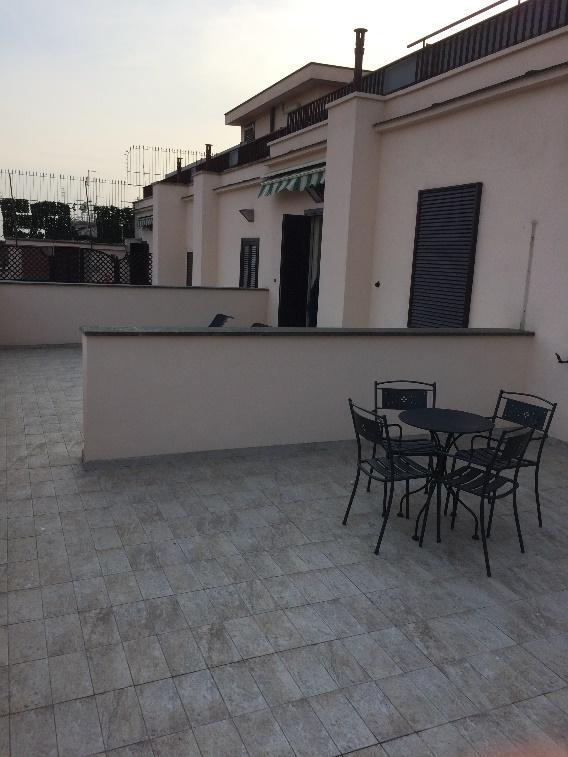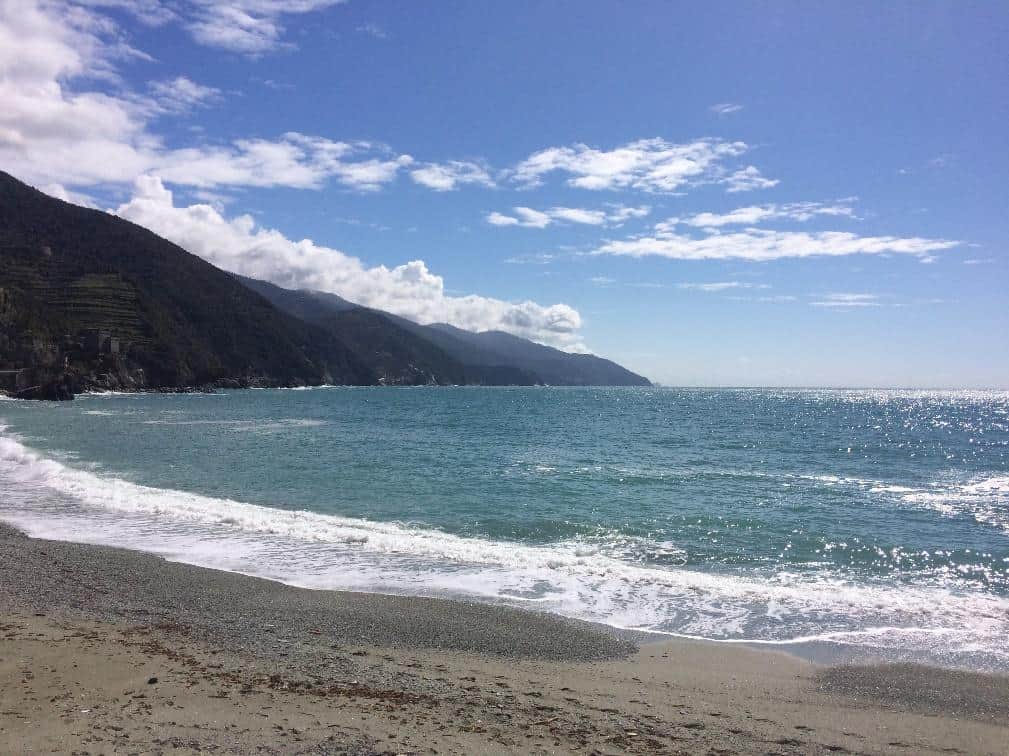 Additional Perks
One of the perks of having the Chase Sapphire Reserve is having access to over 1,200 airport lounges via Priority Pass. We definitely took full advantage of this while waiting in Amsterdam, Rome, Munich, and Copenhagen.
There are those who say some lounges are terrible or offer little to no food. However, I found all of the lounges to be great! Minimal traffic, quiet, comfortable places to sit, and an assortment of food to choose from. It's not filet mignon but fresh coffee, alcohol, fruits and vegetables and various salads are exactly what we needed while visiting each lounge.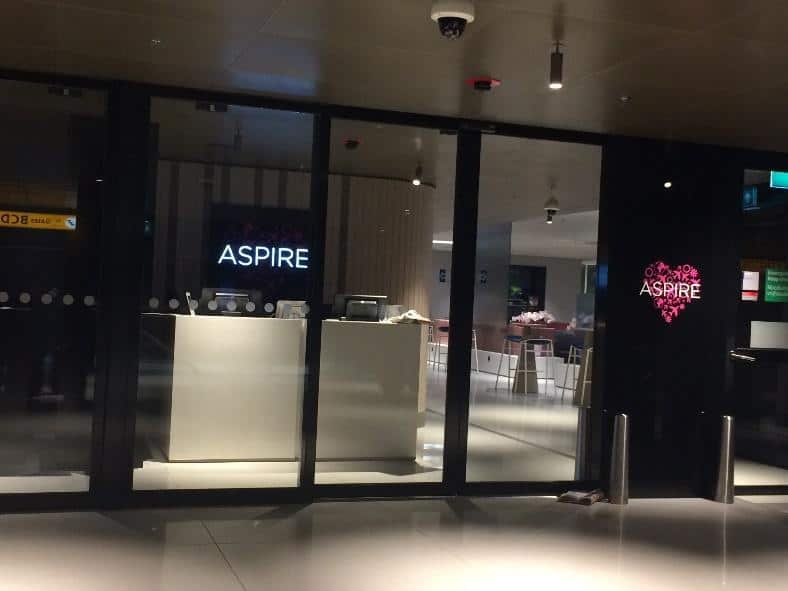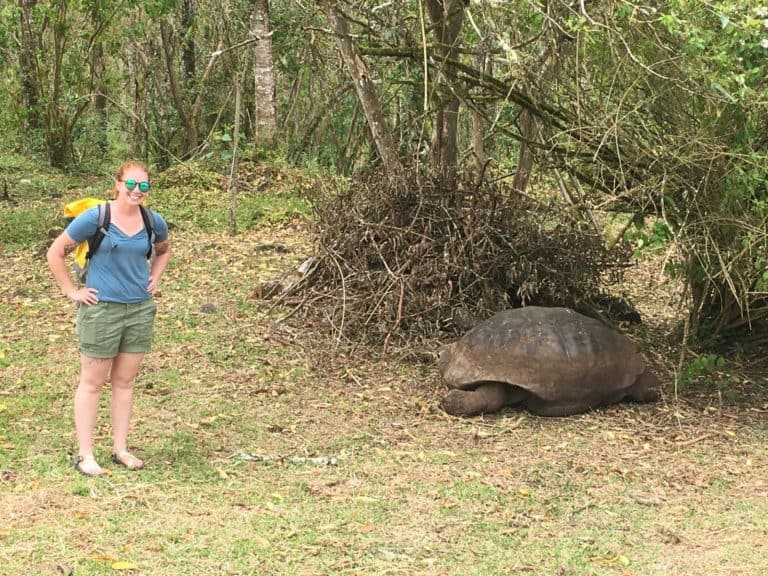 Since my wife and I each have United business cards, we received complimentary passes to United lounges as well. This was perfect for one of our layovers in Chicago as our flight wasn't in the same terminal as the Priority Pass lounges. Again, the lounge was perfect for us. An assortment of fruits and vegetables to choose from, salads, cheeses, and a decent selection of alcohol made the layovers fly by.
The Results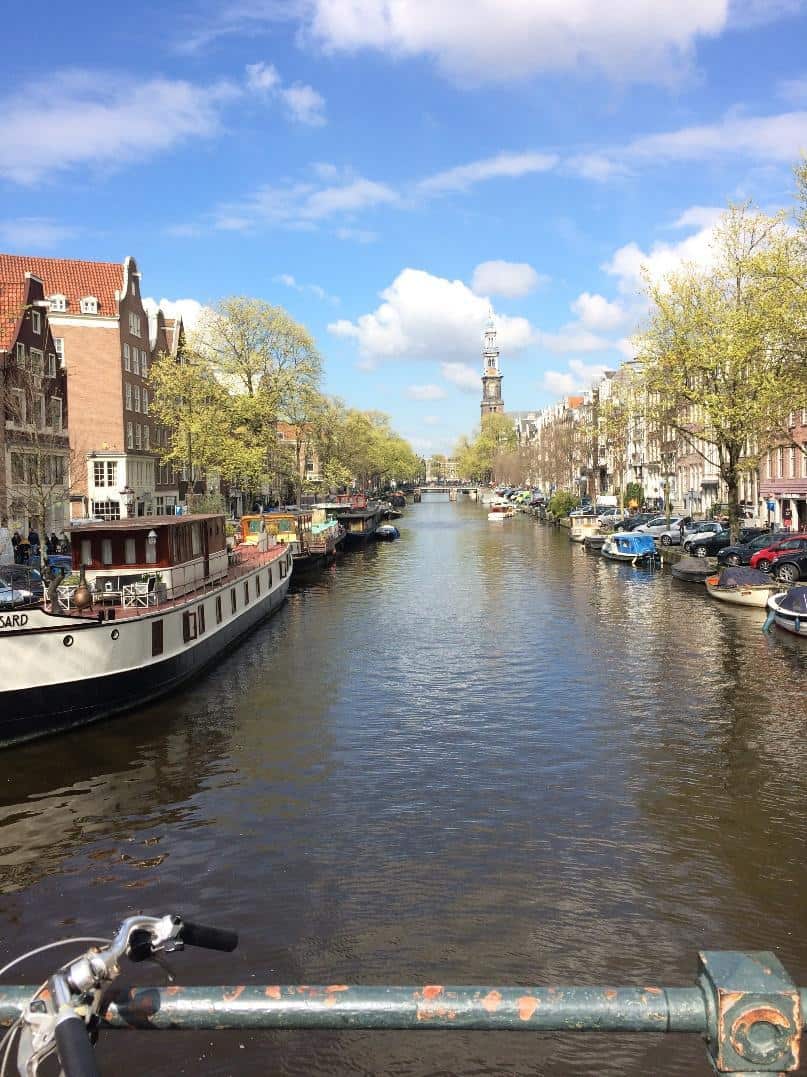 Amsterdam was jammed packed for us. We walked at least 5-7 miles every day. Our days included walking up and down all the canal streets, checking out the incredible architecture, walking through all the great and unique neighborhoods, searching for our favorite cafés and restaurants. We visited the Anne Frank house (a must-do), went to the Van Gogh museum, walked through the Amsterdam museum, and checked out the inner workings of a local houseboat. We spent a day going to Keukenhof to see the start of the tulip/daffodil season.
Keukenhof was an incredible place to see and we were in awe of the amount of time spent making this place such a peaceful paradise. Lastly, we carved out a day to visit Dordrecht as this is the city we were interested in potentially moving to and will be visiting with our entire family this summer for 2 ½ weeks. I highly recommend a visit here. Walking along the streets, you'd think you were on a movie set. Everything was so picturesque. Almost too perfect.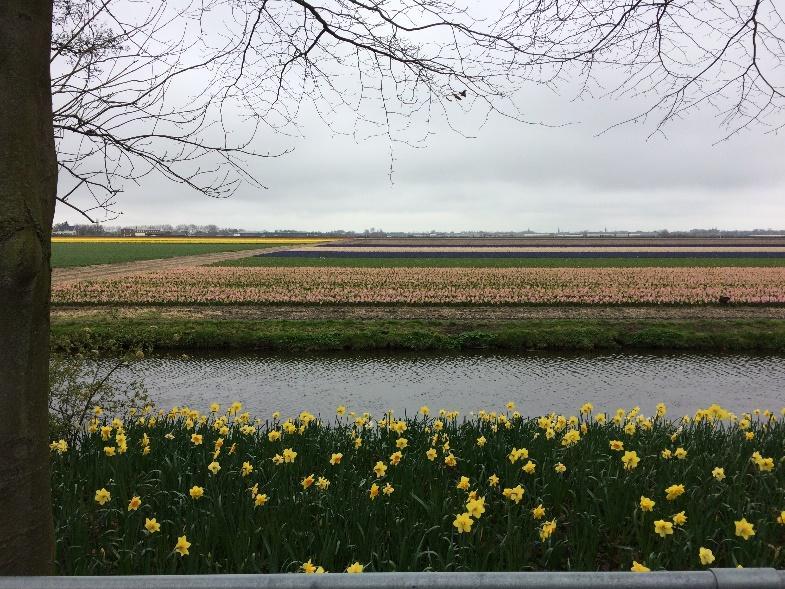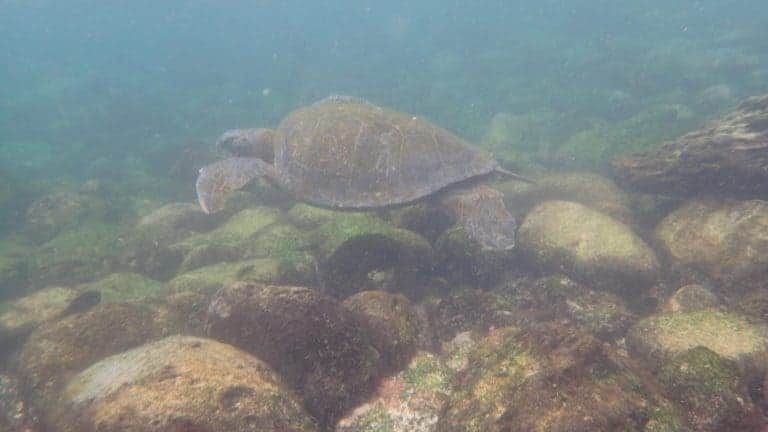 Arriving in Rome, we had a short day, but still managed to walk almost 10 miles and visit the Colosseum, the Spanish Steps, the Fountain of Trevi, and many of Rome's other famous attractions. We certainly built up an appetite this day along with a thirst for great Italian wine.
Cinque Terre was everything we anticipated and more. The towns were incredible and the hiking was awesome although the rain we encountered put a big damper on our ability to maximize it. The food was top notch. I can't recommend Ristorante Belvedere enough along with their Seafood stew. It says it's for two. That's true if you haven't eaten in three days! The amount of seafood is incredible! Gelateria 5 Terre is a can't miss stop for gelato. It was so good, we stopped there twice in the same day!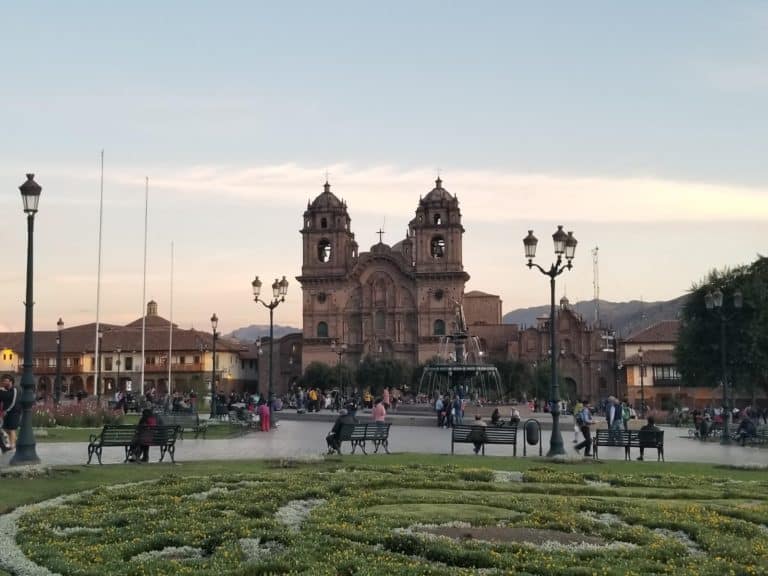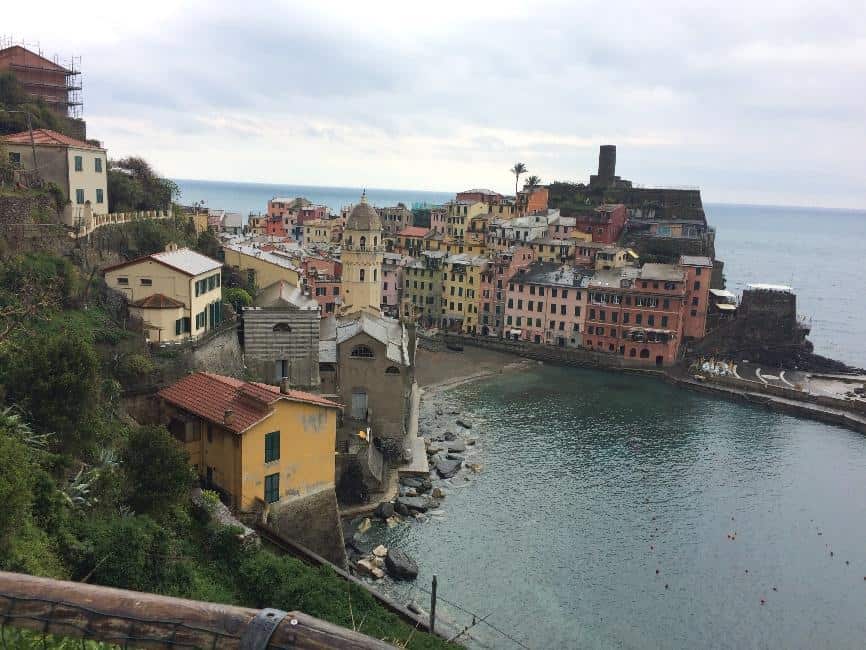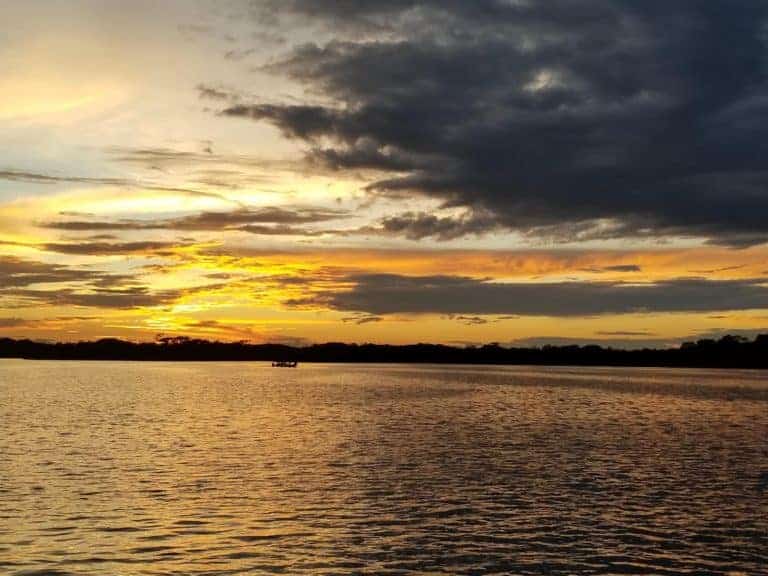 How We Did It
Being a finance guy, I use spreadsheets on a daily basis. My planning would not have been complete without using them to keep track of our 5/24 status, what credit cards to sign up for next, points earned, minimum spend cutoffs, etc. Of course, I would need to create a budget for this trip.
Our all-in budget for this trip was to spend $100 per day. This daily total was for everything. Without the use of credit cards and all the points we earned, our total cost would have been $9,495.97 or an insane per day cost of $678.28. With the help of 10xTravel, our out of the pocket total for our entire trip was a paltry $1,552.10 or a per-day cost of $110.86.
Budgets aren't set in stone; rather, they are simply a tool to help you navigate. Sometimes they'll be under, sometimes they'll be over. Even though we were 10% over budget, the total amount we saved, the memories we made, and the awesome time we had was worth the extra $150.

This was an incredible first trip planned entirely using points. Yes, this was a lot of planning. Yes, it was a lot of work. Would I do it again though? You better believe it. When is the next trip? It's already booked. As I previously mentioned, this summer, my wife, daughter, son, and I are heading to the Netherlands for 2 ½ weeks to soak in the culture and start seeing this world one cheap trip at a time!
---
10xTravel is part of an affiliate sales network and receives compensation for sending traffic to partner sites, such as CreditCards.com. This compensation may impact how and where links appear on this site. This site does not include all financial companies or all available financial offers.
Editors Note: Opinions expressed here are author's alone, not those of any bank, credit card issuer, hotel, airline, or other entity. This content has not been reviewed, approved or otherwise endorsed by any of the entities included within the post.