The Platinum Card from American Express has long been a staple in the travel world thanks to the ability to earn valuable Membership Rewards points and a long list of perks to take your travel experience to the next level.
The standard welcome bonus offer is 60,000 Membership Rewards points with a $5,000 minimum spend in the first 3 months. However, some have had success getting a higher welcome bonus of 100,000 points with a $5,000 minimum spend in the first 3 months by using the Card Match Tool.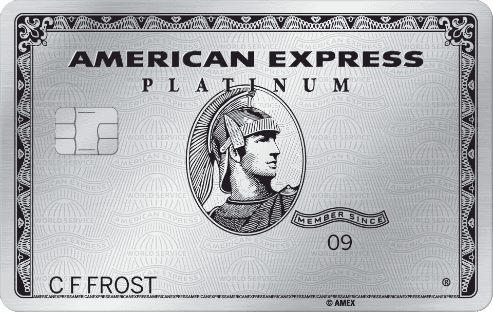 Earn 75,000 points after you spend $5,000 in the first 6 months. Terms apply.
Learn more
To provide you with a little travel inspiration, the 10xTravel team has put together how we would use the Amex Platinum's welcome bonus. After hitting the minimum spend, you'll have either 65,000 Amex points or 105,000 Amex points, depending on the offer you receive.
We're going to take a look at how you could use both of these offers for some fun travel.
Now, let's get into it!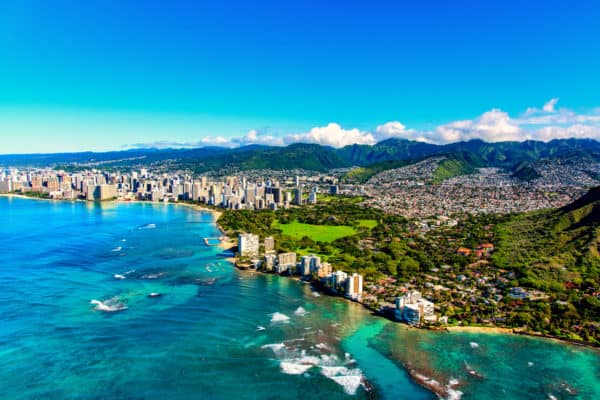 Travis Cormier

With the 60,000 point bonus, I'd have 65,000 Membership Rewards points available. One of the best ways to get great value from Membership Rewards is using them for flights. I'd transfer my points over to Delta and get two economy tickets to Hawaii.
Flights from the west coast to Hawaii can be found for as low as 14,000 SkyMiles. Keep in mind, Delta's award prices are variable so you may not see this pricing, especially during high season.
I'm typically a premium cabin flyer, but I've actually flown Delta's economy product on the 767 from Salt Lake City (SLC) to Honolulu (HNL). Economy seating only has 2 seats on the sides which make it great for you and a partner traveling together.

In total, you'd need 56,000 SkyMiles for two people at this price. That's a great way to get a tropical vacation for two with a little buffer room in case the pricing is a bit higher when you go to book.
My strategy would be a little different if I received the 100,000 point bonus. After meeting the minimum spend, I'd have 105,000 points. With 105,000 points I'm definitely looking to travel internationally in a premium cabin.
I'd start by keeping my eye out for a transfer bonus to Virgin Atlantic. About once a year you can transfer American Express Membership Rewards to Virgin Atlantic and receive an extra 20-30% of your points. If you transfer 100,000 points, you'd end up with 120,000-130,000 points.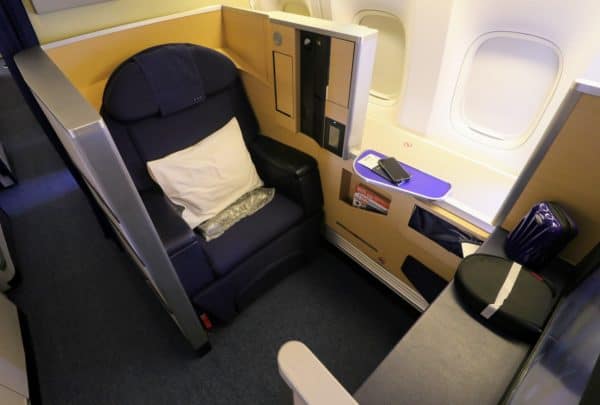 With 120,000 Virgin Atlantic points, you can travel round-trip between the US and Japan in ANA First Class. From the west coast (Los Angeles and San Francisco) it costs only 110,000 points. From everywhere else, it costs 120,000 points.
If I was getting a bit too impatient, I'd look instead to fly in business class. Business class requires 90,000 points from the west coast, and 95,000 points from the rest of the US.
Getting to Asia and back in first class with one credit card sign up bonus is a great way to put those Membership Rewards to use.
---
Anya Kartashova

I've written in the past about wanting to travel to Turkey in the team piece called How We Would Use 100K United Miles. That itinerary included segments operated by Turkish Airlines.
Well, since then, United MileagePlus increased redemptions involving partner airlines by 10%, and the award flight cost has gone up to 33,000 miles one-way or 66,000 round-trip. LifeMiles, Avianca's loyalty program, on the other hand, still charges 60,000 miles for a round-trip journey from the United States to Istanbul in economy class.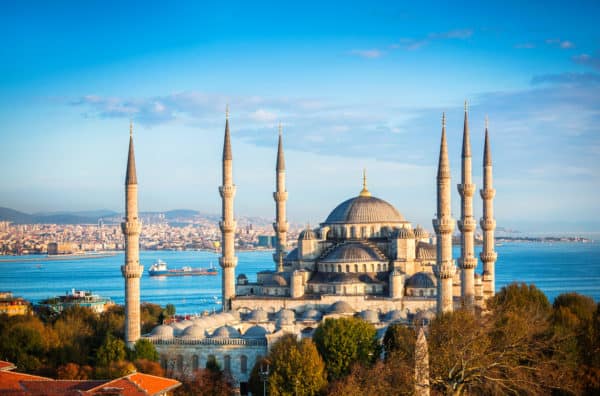 As someone who recently got a sweet taste of premium cabins for the first time—I flew in business class from Sri Lanka to New York City on Turkish Airlines nonetheless and paid cash for it—I wouldn't mind replicating the experience flying upfront, only I would redeem miles this time.
I can make it happen with a single sign-up bonus because another American Express travel partner Aeroplan happens to charge a reasonable 57,500 miles for a one-way trip in business class between the United States and Turkey.

So, by earning the welcome bonus of 60,000 points on the American Express Platinum Card and converting the points to Aeroplan miles, I can have enough to book a one-way business-class flight to Istanbul.
Accumulating 100,000 Membership Rewards points allows room for even more fun!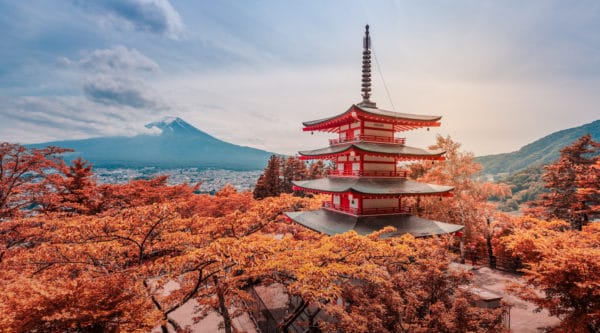 ANA Mileage Club, an American Express transfer airline partner, recently removed its high fuel surcharges making award flights between the United States and Japan more affordable than ever.

ANA prices out awards on its own flights by season: low, regular and high. By utilizing Mileage Club's off-season chart to your advantage, you can score business class seats from the United States to Japan for just 75,000 miles + about $60. Keep in mind that booking a round-trip award is a must, which means it's impossible to book one-ways at half the cost.
---
Carly Helfand

There aren't many international destinations you can fly to non-stop from Portland, Oregon, which is where I live. By and large, I'm fine with it, since I don't really mind connections, although it would be nice to not have to change plans every once in a while. It's an experience I haven't gotten since I moved out this way from Washington D.C. in late 2018!
Luckily, one of my favorite cities in the world happens to be on that short list: Amsterdam. The flight is operated by Delta, and I'd love nothing more than to get the chance to take it once it's safe to do so.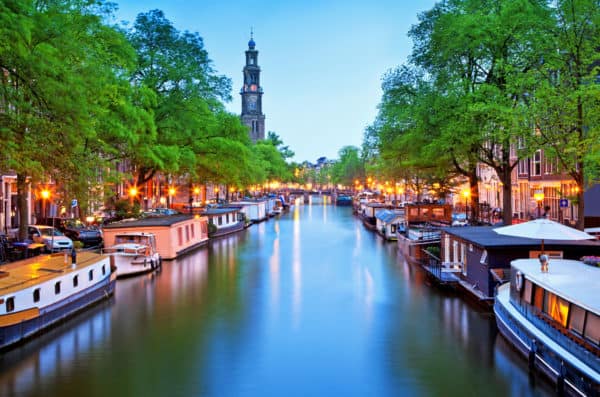 Delta is an Amex transfer partner, but there's a better way to use Amex points to book this flight, and that's by transferring them to Virgin Atlantic Flying Club. With 60,000 points from a welcome bonus on the lower side of the Amex Platinum's usual range, I could fly roundtrip in economy, as Virgin charges 30,000 each way. And if I snagged a welcome bonus worth 100,0000 points, that would get me there roundtrip in business class!
There is one important thing to note if you're looking to use Flying Club miles on a Delta flight, though. Those rates only hold true for nonstop flights; if you need a connection, they go up. Just another reason for me to covet this nonstop!
If you find yourself wanting to fly business class but don't have the 100,000 points offer, don't worry too much. Flying Club miles are easy to accrue. In addition to putting spend on your new Amex Platinum to earn additional points, you can also transfer to Virgin Atlantic from Chase Ultimate Rewards and Citi ThankYou.
---
Anna Zaks

Membership Rewards points are so versatile and my mind is spinning with possibilities! Iberia is one of Membership Rewards partners and has great rates for business class flights to Spain, especially off-peak. I'd want to go to Spain during the off-peak time anyway because Spanish summers are so hot. Late spring or early fall are great times to visit Spain.
You can fly off-peak from Chicago to Madrid for just 34,000 Avios. I've flown this route and I really enjoyed the flight. 65,000 Membership Rewards points are almost enough to book a roundtrip in business class. Iberia is also a Chase Ultimate Rewards transfer partner, so I'll just transfer the missing 3,000 miles from Ultimate Rewards to Iberia and book a roundtrip award.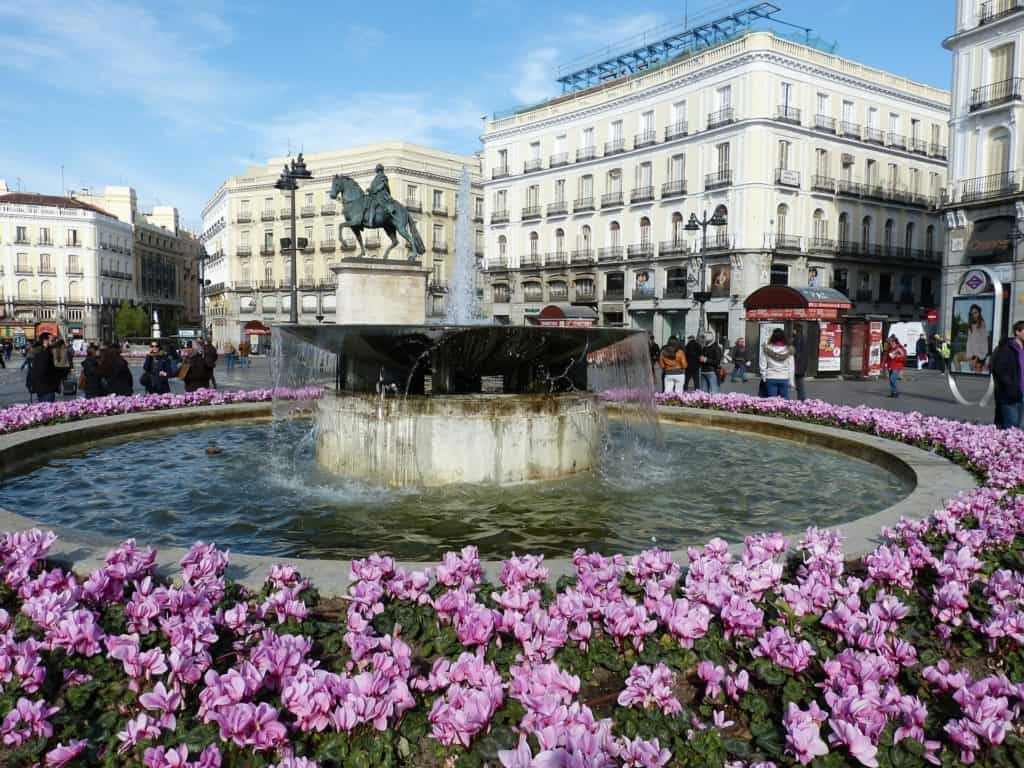 If I had 105,000 Membership Rewards points, I'd transfer 82,500 to Aeroplan and book a one-way business class to Israel. This is a very reasonable number of points for such a long flight, but we need to watch out for fuel surcharges. I'd try to book my award on one of the Star Alliance carriers that doesn't pass on fuel surcharges.
It's hard to find one-stop awards from my home airport of Cleveland to Israel, so in order to avoid the surcharges, I'd look for award space with a connection in Europe on SWISS, LOT or Turkish Airlines. SWISS would be my first choice, not only because they have excellent business class, but also because I can stock up on delicious swiss chocolate at the Zurich airport!
I'd still have 17,500 Membership Rewards points to play with, enough for a one way award from the U.S. to the Caribbean if I transfer the points to Flying Blue. Flying Blue is a joint frequent flyer program of Air France and KLM. Delta is a partner of both of these airlines, so I can use Flying Blue miles to book Delta award space. Who would say no to a trip to a tropical paradise?
---
Joe Cheung

When I think about the American Express Business Platinum, my mind automatically thinks about flying internationally. Luckily, the welcome bonus is more than enough miles to get me to many of the places I want to visit in the world.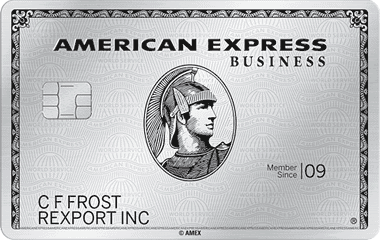 Earn 75,000 points after you spend $15,000 in the first 3 months. Terms apply.
Learn more
For the typical 60,000 Membership Rewards points bonus, I'd look for a simple round trip economy flight to Europe. I can do this in multiple ways since I can transfer to Delta, ANA, or Flying Blue. But in general, you should be able to get a round trip flight in economy to Europe with the 65,000 Membership Rewards points you earn after meeting your minimum spend requirements for the welcome bonus.
In fact, my daughter and I once flew for 32,000 Delta Skymiles round trip to Europe each, which would have been covered by this bonus. So definitely shop around, the many American Express transfer partners give you a lot of great flexibility and options.
If I was lucky enough to get the 100,000 Membership Rewards points welcome bonus, I'd look to Asia. As Anya pointed out, round trip business class seats to Japan start at 75,000 ANA miles. But you can look beyond even Japan using ANA miles.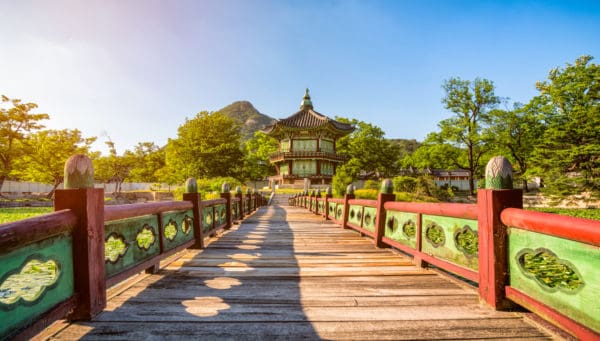 If you fly on ANA metal in the low season, you can get to all of ANA's Asia Zone 1, which covers most of East Asia like China, Hong Kong, Korea, and Taiwan for 80,000 ANA miles round trip in business class during the low season or 95,000 miles during the high season.
If you want to visit a place like India, in Asia Zone 2, you could only visit in low season, but it'd only cost you 100,000 miles. ANA has eliminated a lot of their fuel surcharges due to the current global circumstances, so that makes it a great option when you're ready to travel again.
Final Thoughts
Clearly, Amex Membership Rewards points can provide plenty of options for booking solo travel, a couple's trip and family travel. Regardless of your travel style, a big boost to your Membership Rewards points balance from the Amex Platinum's welcome bonus can go a long way.
Hopefully, you'll be one of the lucky few who is able to use Card Match to get the 100,000-point offer so you can book even more travel. Maybe you could even splurge on a business class award to enjoy what our own Julie Szpira likes to call "princess travel".
Since there are tons of options with Membership Rewards, I hope you'll explore the many other options for using them to see the world. Hopefully, you can use the benefits of the Amex Platinum to enjoy a lounge or two (or three or four) as you explore the world.
New to the world of points and miles? The Chase Sapphire Preferred is the best card to start with. With a bonus of 60,000 points after $4,000 spend in the first 3 months and 2x points on dining and travel, this card truly cannot be beat! 
Learn more
---
10xTravel is part of an affiliate sales network and receives compensation for sending traffic to partner sites, such as CreditCards.com. This compensation may impact how and where links appear on this site. This site does not include all financial companies or all available financial offers.
Editors Note: Opinions expressed here are author's alone, not those of any bank, credit card issuer, hotel, airline, or other entity. This content has not been reviewed, approved or otherwise endorsed by any of the entities included within the post.