Note: Some of the offers mentioned below may have changed or are no longer be available. You can view current offers here.
If there's one airline program that miles and points folks love to hate, it has to be Delta SkyMiles. While I'd like to say that this hatred is unwarranted, Delta does quite a bit to warrant such a reaction.
That said, there are still some great ways to use SkyMiles if you know where to look. Today, a few members of the 10xTravel team are going to share how they would use 100,000 Delta SkyMiles to book some awesome trips.
Now, 100,000 miles seems like a big number but SkyMiles are actually easy to earn. You can transfer Amex Membership Rewards points to your Delta account or earn SkyMiles directly via any of several co-branded Amex Delta credit cards.
Now, let's get into some of these great ways to use 100,000 Delta SkyMiles!
Anna Zaks

I'll be the first to admit, I was skeptical about Delta's frequent flyer program for a long time. SkyMiles, or, as they are sometimes called "SkyPesos", had a really bad reputation in the points and miles world.
Recently, Delta really stepped it up with their flash sales and SkyMiles deals. If you have a somewhat flexible schedule, you can find deals such as 11,000-13,000 miles round trip from Boston to Fort Lauderdale. This is perfect for a short getaway to the Sunshine State.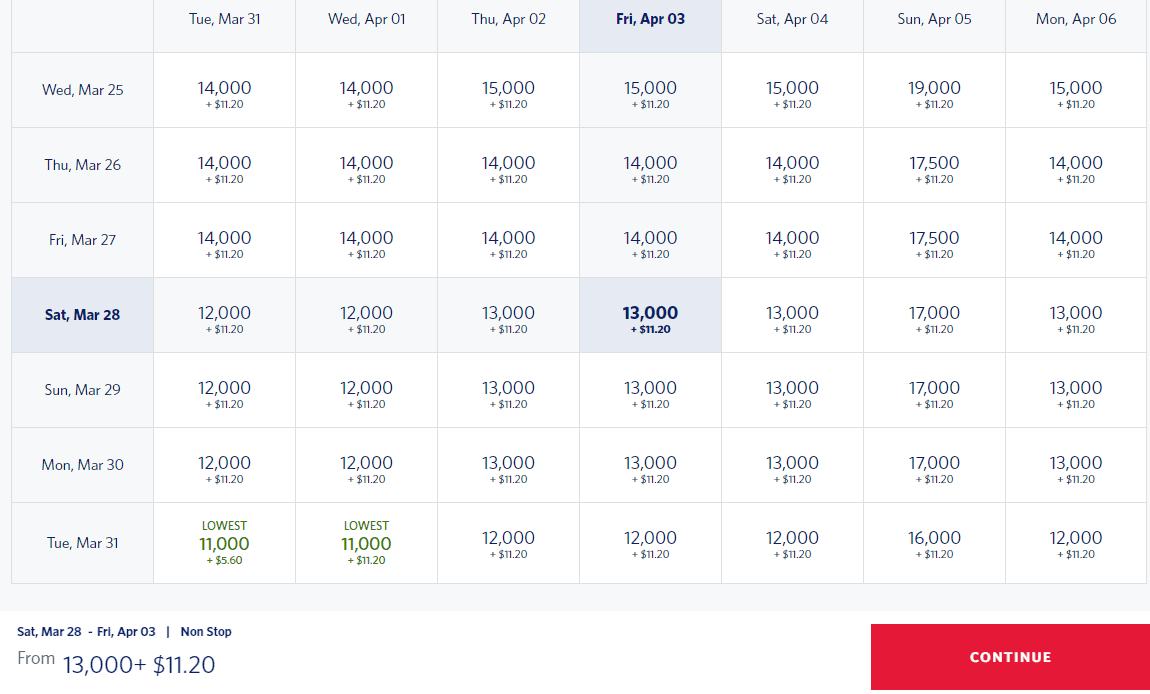 I've recently booked a trip to Slovenia from my home airport with Delta miles. You could've knocked me over with a feather when I found a great itinerary in business class flying on a combination of Delta, Air France and HOP for 75,000 miles and $22.70.
This redemption definitely made me have a second look at Delta. So if I had 100,000 Delta SkyMiles, and after I booked my trip to Slovenia, I'd use the remaining 25,000 miles for a short getaway for my husband and me somewhere warm and sunny.
My goal would be to find a warm weather destination, preferably with a beach. There's nothing I like more than spending time on a beach. So I'll go anywhere with a good deal if I can be on the ocean. So, how about Jamaica for 15,000 Delta SkyMiles?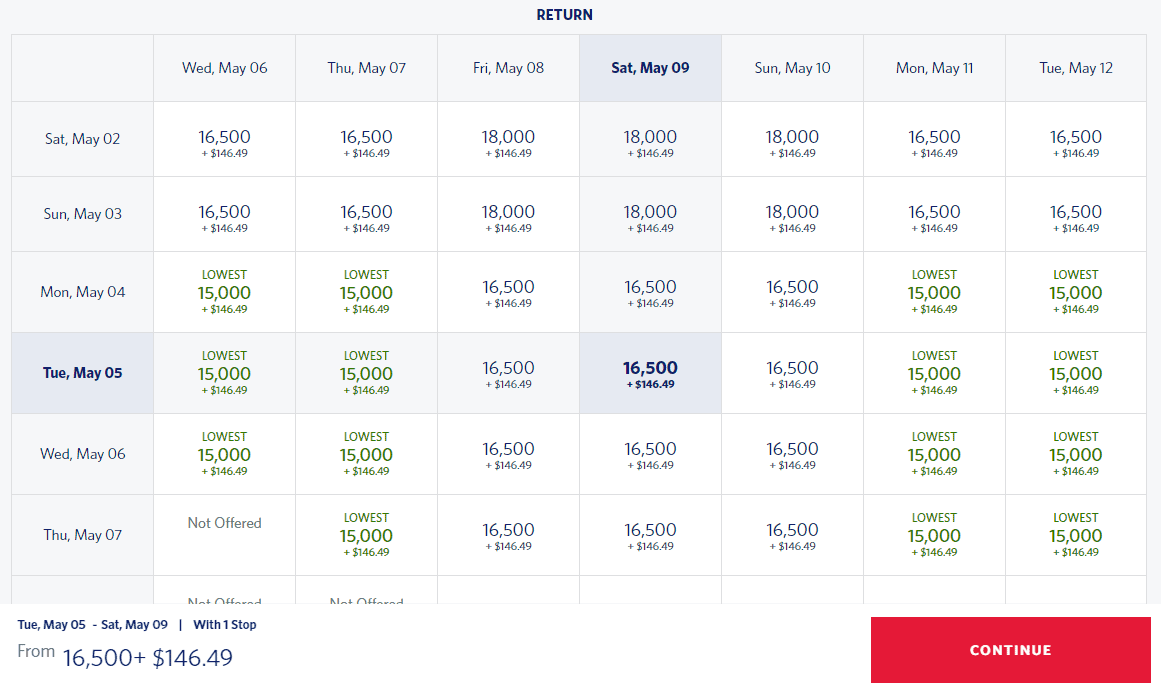 Just to be clear, these prices aren't the typical Delta prices, but I've seen enough of these specials to convince me that with some flexibility, there's a way to put the SkyMiles to good use.
These are basic economy fares, which means you can't pick your seats. However, unlike other major carriers, Delta is very generous with their on board bag allowance. You are allowed to bring a personal item and a full-size carryon on board.
So if you, like me, didn't see much value in Delta miles before, give it another look. I bet you'll be as surprised as I was!
---
Travis Cormier

I'll be honest, I've got about 60,000 Delta SkyMiles sitting in my account that I've been trying to use for awhile now. It isn't that they're hard to use. They just haven't really worked out for me.
This is a bit of a niche use, but I recently booked a trip using SkyMiles that I, unfortunately, had to cancel due to Covid-19. If you can make this work, it is a really unique option.
Airlines typically are only allowed to fly from their home country to another destination. Even though some planes can travel for 16 hours, this still leaves limitations sometimes. Other times, flying nonstop between two cities doesn't quite make sense, but the airline still has an interest in serving another city. This is where fifth freedom flights come in.
Fifth freedom flights allow an airline to fly between two countries that are not the home for the airline. This is typically done by the airline having a layover in one of the countries. Delta operates a fifth-freedom route between Seoul, South Korea (ICN) and Manila, Philippines (MNL).

Delta operates the four and a half hour flight with an A330-900neo. You can book it for 17,500 SkyMiles one-way in economy or 30,000 miles one-way in business class.
I know four and a half hours isn't a super long flight, and other than being a spoiled traveler, there's another reason I'd choose business class on this route. On Delta's A330-900neo, they have the new Delta One Suites.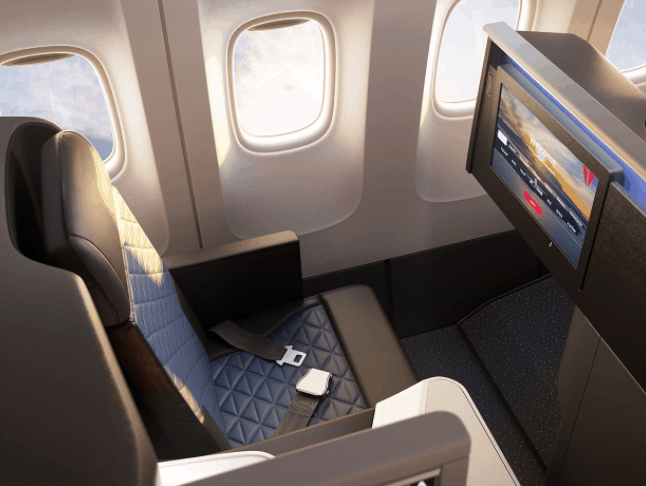 For only 30,000 SkyMiles one way, or 60,000 round-trip, I can't think of a better way to add on another destination to my travels and experience the Delta One Suite.
Well, what are you going to do with your leftover SkyMiles? A positioning flight of course, and quite a big positioning flight at that.
The biggest challenge of this route is that most of you, like me, are in the US. In order to take advantage of this fifth freedom route, you need to get to South Korea. Since you have 40,000 SkyMiles leftover if you booked this in business or 70,000 if you booked it in economy, you can use those SkyMiles to get to South Korea.
You can fly one way in economy for only 37,500 miles, or Delta One for 85,000.
To truly stay under 100,000, this leaves one option: you can book a trip to two countries in one. That's a pretty good deal in my book. You can book from the US to South Korea for 37,500 miles. From there, I'd fly to Manila for 15,000 SkyMiles. Finally, I'd return home to the US for another 37,500 miles. Total cost: 90,000 SkyMiles and two new stamps in my passport!
---
Anya Kartashova

Everyone knows that I'm a Delta fan girl (not to be confused with a SkyMiles fan girl as those two terms aren't interchangeable).
It's somewhat known in the points and miles community that SkyMiles aren't as valuable as other airline miles or bank points because of the dynamic pricing model and subsequent sky-high redemption levels. Delta charges whatever it feels like on any given day, therefore these miles aren't that useful…until you really need 'em.
In the past, I've used SkyMiles to travel to and from Europe and to visit my family in Kazakhstan when other programs didn't provide good flight options. It's a useful currency to redeem on partner Aeroflot to go to Russia and other former Soviet countries. Additionally, being in a hub in Salt Lake City, Delta gives me nonstop flight options for flights to Amsterdam on partner KLM and to Paris on partner Air France.
Speaking of the Devil, Delta prices out a one-way flight from Salt Lake City to Amsterdam at just 25,000 SkyMiles at the lowest redemption level. With 100,000 Delta SkyMiles, I could fly myself and a travel companion to Europe and back. The taxes are minimal as long as the round-trip originates in the United States.

It's even possible to book the same flights for fewer miles if you happen to stumble upon a Delta SkyMiles Flash Deals to Europe. Every month, the promotion offers low mileage prices to various destinations around the globe.
In fact, if I didn't have a specific destination in mind, I'd save my Delta SkyMiles for one of those deals (as long as it's a destination I want to visit, of course). In the past, we've seen some great deals to Hawaii, Alaska and Asia. One hundred thousand miles surely can take me somewhere interesting, even if I don't have a specific destination in mind. It's all part of the fun of collecting airline miles and exploring the world.
---
Carly Helfand

There are a lot of ways to get from the Pacific Northwest—where I'm based—to Europe, but most of them involve cutting across the country first before jumping on an overnight flight from the East Coast. The thing is, even without factoring in the layover, doing it that way (as opposed to taking a more northern route) takes so much longer because of the curvature of the earth. And as someone who usually flies economy, more flight hours is not something I'm necessarily looking for.
Luckily for me, Delta has plenty of nonstop options from the PNW to Europe, and thanks to the web specials mentioned above, they can be very reasonably priced. Last summer, for example, I booked a round-trip in economy between Seattle and Amsterdam for my boyfriend for a grand total of 38,000 Skymiles.
With 100,000 to burn, I'd look to do something between Portland (my home base) or Seattle (which is easy enough for me to get to via Amtrak) for both of us, possibly even to Amsterdam again.
---
Final Thoughts
Should SkyMiles be a top priority for those just starting out with points and miles? Probably not. However, there are times when they can be quite useful as you progress in your points and miles journey. It's just a matter of figuring out where they fit your needs.
That could be a cheap economy award to Europe or within the U.S. It could also be a business class award ticket on a fun fifth-freedom route abroad. Of course, there are plenty of other options to consider as well – business class on partners to Europe and Asia come to mind.
As always, your travel goals will help point you in the right direction.
How would you use 100,000 Delta SkyMiles?
---
10xTravel is part of an affiliate sales network and receives compensation for sending traffic to partner sites, such as CreditCards.com. This compensation may impact how and where links appear on this site. This site does not include all financial companies or all available financial offers.
Editors Note: Opinions expressed here are author's alone, not those of any bank, credit card issuer, hotel, airline, or other entity. This content has not been reviewed, approved or otherwise endorsed by any of the entities included within the post.