Note: Some of the offers mentioned below may have changed or are no longer be available. You can view current offers here.
The more you travel, the more you start to notice how people react to the idea of travel and how you travel. We have an experienced set of travelers on the 10xTravel team and they've noticed a few misconceptions about travel in their conversations with friends, family, and strangers.
Today, we're going to talk about trying to do too much on a single trip, worrying about the hurdles of travel, traveling with kids, and the anxiety caused by planning. We'll even hear from our resident digital nomad about how travel doesn't have to mean vacation.
Now, let's get into!
Anna Zaks
There are many excuses: travel is expensive, or planning a trip is complicated and too much work, or the language barrier is too much for me to handle, or Americans aren't liked abroad. I am sure you've heard all of these many times before. In my opinion, the people who say these things don't make travel a priority. Which is absolutely fine, as not everyone has a burning desire to travel, but not a single one of these excuses is true.
There's no need to spend a ton of money to plan a good trip, even if you aren't using points. There are plenty of destinations where the dollar goes a long way. You don't need to travel to some far-flung exotic destination to feel like you are in a completely different culture. Central and Latin America are so close and yet so very different.
Planning a trip doesn't have to be complicated. Just pick one destination and go! A successful trip doesn't have to cover three countries and 10 cities. If you have a week, go to one place, explore and leave some time to relax.
And yes, there could be a language barrier. English is not understood in many places, yet travelers survive. Use Google translate or just go with the flow and point to what you want, be it a place on the map or a dish someone else is eating (but don't eat theirs).
Lastly, no, the world doesn't universally hate American tourists. If we, as travelers, behave respectfully and show appreciation for local customs, nobody is going to hate us. When asked where I am from, I never hesitate to say that I am from the U.S.
John Tunningley
The biggest travel misconception out there is that there needs to be a ton of planning to make it successful. As someone who has typically suffered from a ton of anxiety around traveling, I understand the want to plan every detail but some of the best times I've had on a trip have been just wandering around a foreign city and finding hidden gems among the random storefronts.
I just returned from a trip to Spain where I think we did a good job of striking a balance between some planned local activities (the AirBNB experiences can be really cool) and just wandering the cities and hopping in and out of the local shops doing some early Christmas shopping for some people while mostly just shopping for ourselves.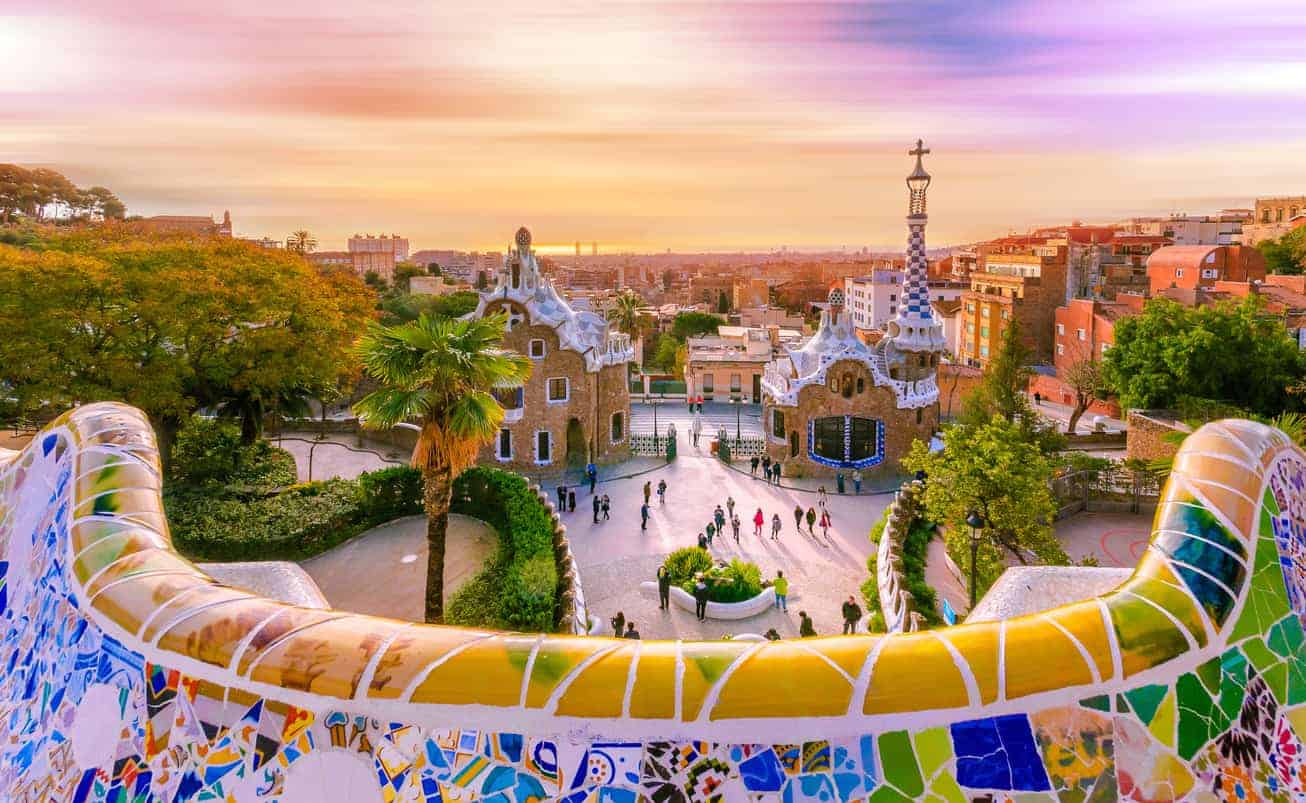 During the trip, we had no plans for the time in Madrid so just looked at some "top 10 in Madrid" lists and talked to friends who had visited before to find some great restaurants. In San Sebastian, we had an idea that we had to eat a ton of Pinxtos (which didn't disappoint) but only had where we were staying planned ahead of time and really got to immerse ourselves in the city.
Lastly, we headed to Barcelona where we knew we had to see Park Guell and Sagrada Familia so we purchased a city pass for two days. In between these design masterpieces, we were able to explore the neighborhoods around these massive attractions to find some different restaurants and shopping experiences.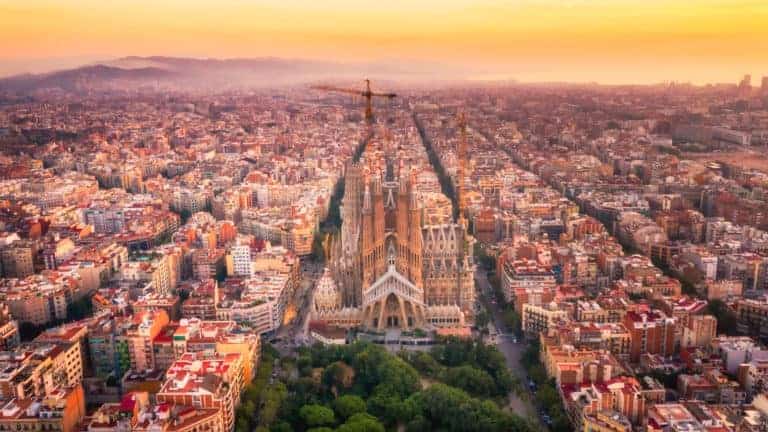 With the combination of a few planned events in Barcelona and more time to simply explore the cities in Madrid and San Sebastian, we were able to simply look at a map or an attraction and decide that's the area we were going to that day and it made it a wonderful trip full of surprises.
In general, you don't want to have every second of every day planned when traveling. It's in having some flexibility and downtime that you're truly able to experience the places you're visiting and find those undiscovered corners that can create the best memories.
Bryce Conway
I think people bite off more than they can chew, oftentimes on purpose, and end up missing out on actually enjoying themselves.
I don't know whether to blame it on social media, limited vacation time, limited budget, or (probably) a combination of all of these things, but too many people try to do too much in too little time and end up having a miserable time.
I am specifically talking about those "10 cities in 12 days" type of tours that are popular in Europe. They're incredibly appealing to the average person because you can see the highlights of an entire continent in less than two weeks, take a ton of pictures, and return home saying that you have "been" to 9 different countries.
But, the reality is, you will be exhausted and spend more than half of your time traveling between locations. More importantly, you will never get the chance to actually experience any of these cultures you are visiting. It's just drive by photography.
Take it slow. Try to focus on quality vs quantity. I promise you'll be glad that you did.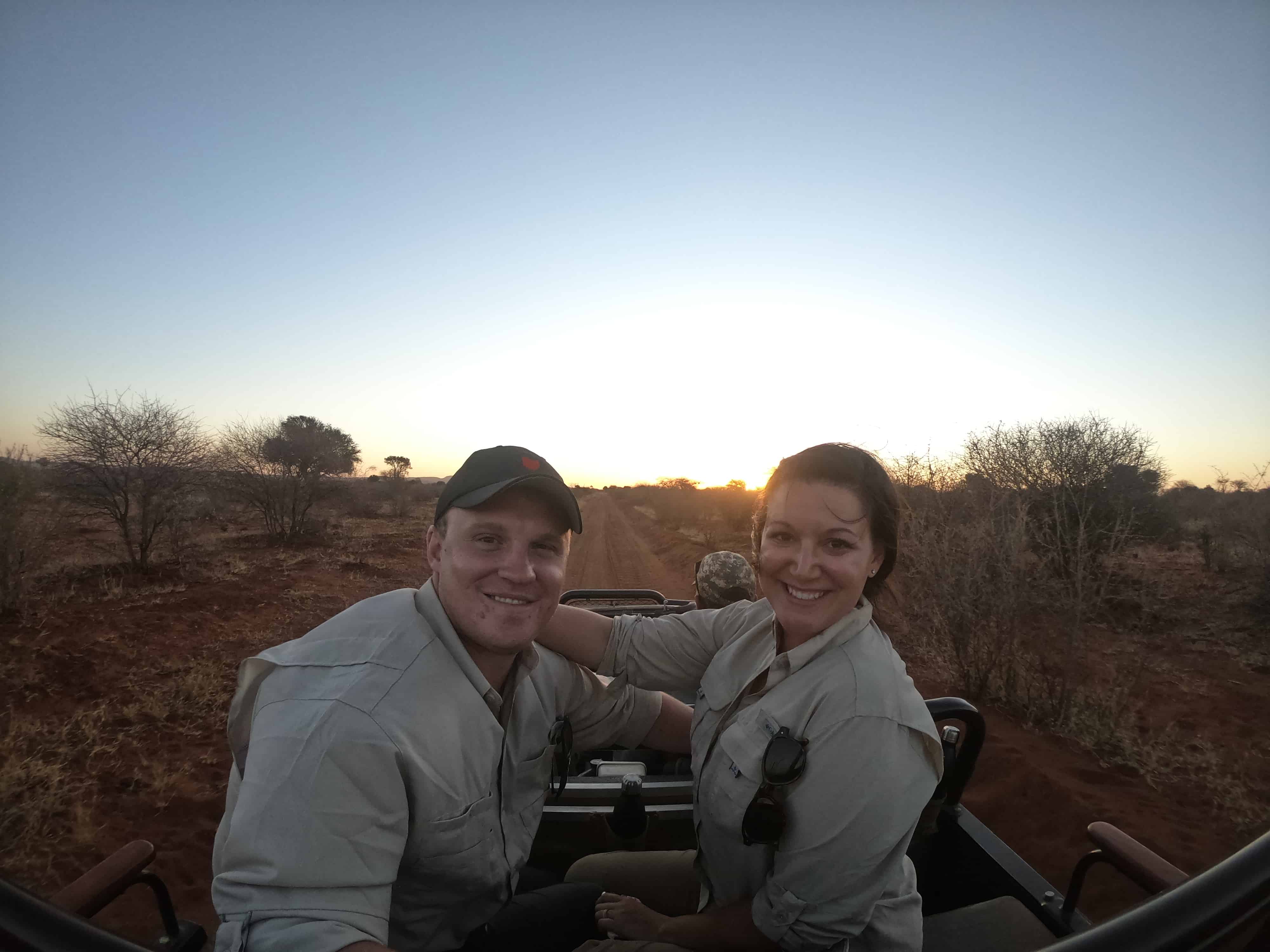 Matt Brown
Time and time again in the 10xTravel Facebook group, we see people sharing notes and experiences about their travels, both past and upcoming. Often I have two takeaways from a lot of these posts that often include similar thoughts and feedback:
Travel has to be a big production to far-off distant lands
It's easy if you're a points and miles person to get caught up in maximizing your points and miles to take yourself on a first-class trip to an expensive hotel that you'd never pay cash for. But, travel doesn't always have to be a big production where you get incredible cents per point redemption to a distant far off location.
Sure, I've used points and miles to go to distant places, but I've also used them to go on long weekend trips an hour or two away from where I live, and had a comparable amount of fun and experiences on those trips. Don't be stuck in the mindset that points and miles have to be used to go a different continent – some travel experiences just a few hours away can be equally as meaningful and full of experiences. For me, a weekend at the Hyatt Place in Asheville is often just as fun and enjoyable as a stay at the Park Hyatt Sydney.
Cramming too much into one trip
It's super easy to want to cram as much into a trip as possible – you've likely spent a lot of money (regardless of whether or not you're using points or not), you've traveled a long way to your destination, and you have a finite amount of time. So let's maximize that and see as much as we can as fast as we can. Seems logical right? Wrong.
We see many people posting in the 10xTravel Insider's Group about their itineraries, and some of them make me tired just reviewing them, and I'm not even on the trip! Instead of seeing just 2% of 10 different cities or locations, why not try and see 50% of 2 or 3 cities or locations during the same timeframe?
Slow down and truly immerse yourself, even for a short while, in that location, the culture, and get a true snapshot of it. There's time to see other locations on the next trip. Besides, if you use your points and miles properly, there's no such thing really as a "trip of a lifetime", so you can see the rest of the world on a separate trip.
Travis Cormier
"You're going to [fill in destination]?! I've heard it's dangerous there!"
I've heard this about nearly every country I've planned a trip to, including Japan and France (which rank 9th and 60th on the global peace index, respectively, compared to the US at 128th).
What people get wrong about travel is how safe it is to actually visit most places, yet people use fear as a reason to avoid traveling. Reasonable precautions will go a long way, and most tourists are victims of petty crime, if any. Small scams and theft occur at much higher rates than violent crime to travelers.
Most people are happy to have tourists and want to keep them safe. Tourism is a huge industry, and for more developing nations, it can help build industries and jobs that can help grow economies.
This doesn't mean you shouldn't take precautions and be careful, but far too often I see people using the idea of a country being unsafe as a reason to not visit. Or, when they do visit, they only go on highly organized tours and don't get the chance to experience the culture.
Even if you find yourself not sticking to your plans, most of the time you will still be safe. People typically aren't inclined to hurt others. I've fallen asleep in an Uber in Vietnam after an exhausting day, and the driver got me to my hotel with no harm to me. While I wouldn't recommend it, what I learned from that and other not-so-optimally safe experiences is that most people are not there to hurt you.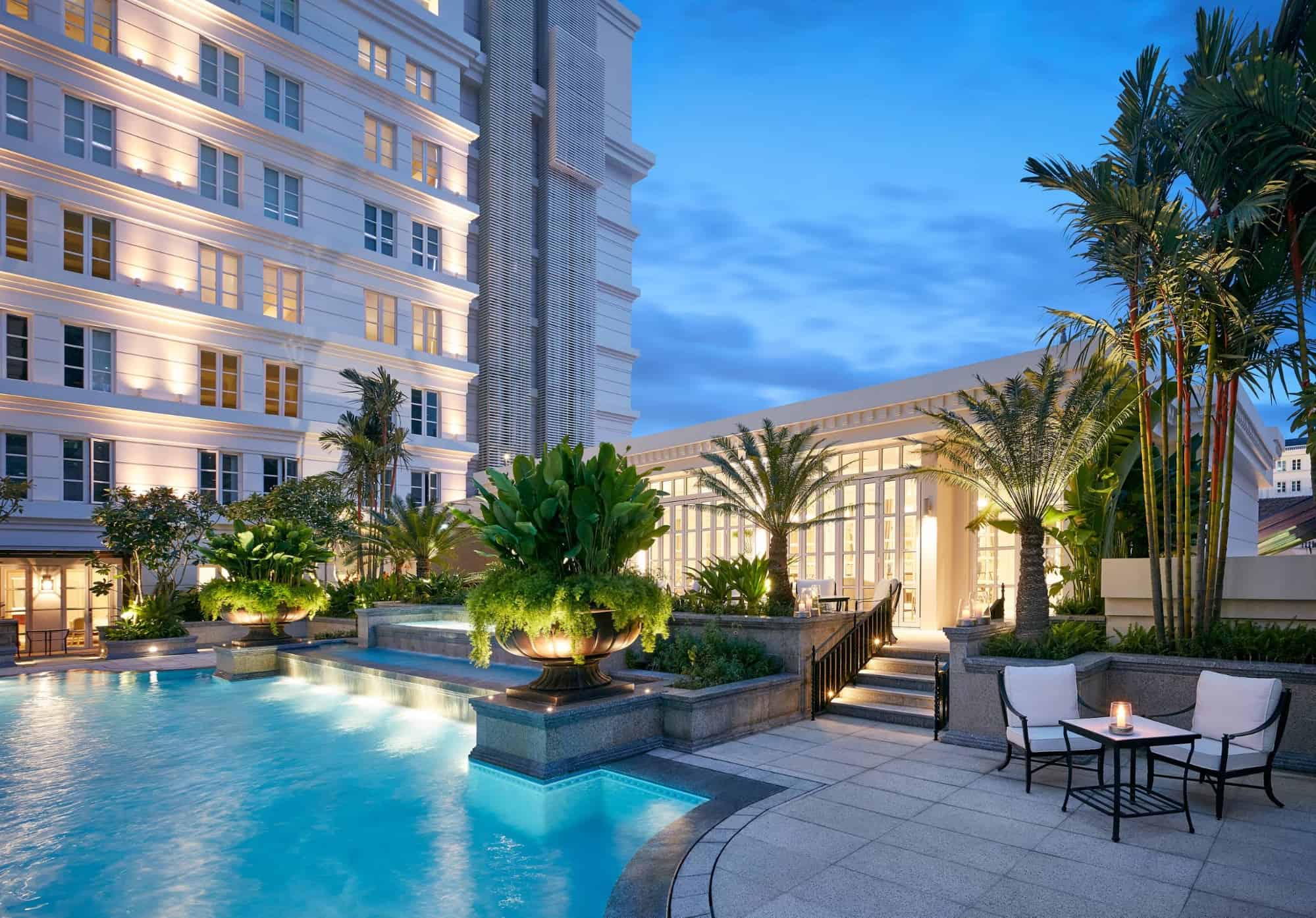 Do your research and act in the best way possible to stay safe, but there's a mindset that many American travelers have of the world as a dangerous place.  There are dangerous places, but in the vast majority, you'll be safe if you exercise reasonable care.
Joe Cheung
"Why travel with your kids if they won't remember anything?" is probably the travel perspective I find hardest to swallow. Don't get me wrong, I understand why people avoid traveling with their young kids – it's just not the perspective that works for our family.
There are a couple of reasons for this. I'll start with the selfish one. Kids take up a lot of your time and attention and parents rightfully dedicate the majority of their lives taking care of their children, especially at the younger ages. We spend a lot of time catering to our kids' wants and needs. So when it comes to travel, it's an instance (and one of the few) where for a few days or a week we subject the kids to what we want to do.
But traveling with young kids, even before they form long term memories, is about more than maintaining the travel lifestyle my wife and I loved before we had kids. We're also big believers in the concept "Start in the way you mean to go." In other words, traveling as a family is a habit so we like to start building that habit as early as possible. We've found this works for us, as traveling when the kids are babies (and more difficult) has made traveling when they are older much smoother. Building travel habits has definitely worked for us.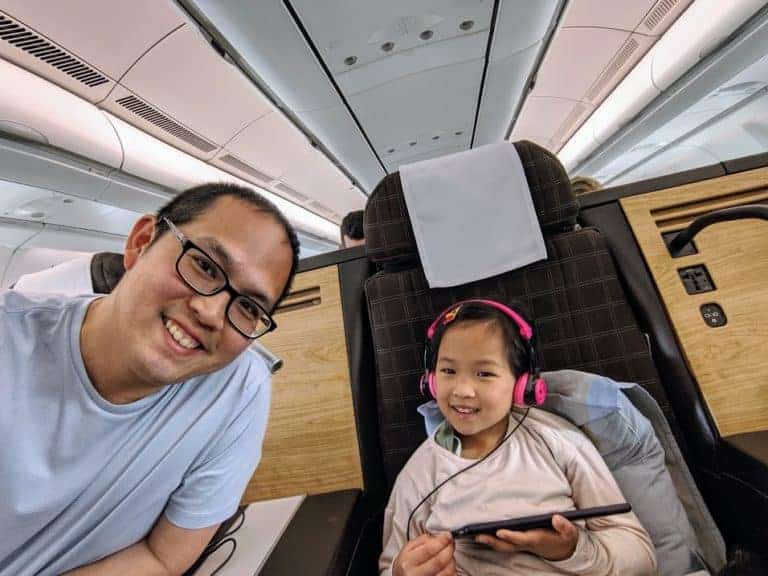 Finally, even though toddlers and babies can't remember the travel they've done, our kids have formed memories of our family travel together. That's because through pictures, story telling, and recounting of our family history together, our kids know where they've been. And in our experience, it's made them excited to visit new places or to go back to the places they don't remember visiting.
Now that my kids are getting older (only one toddler left!), I can confidently say I don't regret traveling with them when they were young at all. If I regret anything, it's that we didn't get to travel more. Because even if they don't remember much from their travel when they were young – the time we spent together traveling as a family is something I'll never forget.
Anya Kartashova
One of the most confusing ideas to me is going on a trip to a foreign country and staying at a familiar hotel chain, getting daily coffee from Starbucks and neglecting to interact with local economy in any meaningful way.
Why not book your stay at a guest house at night and pop in a mom-and-pop coffee shop in the morning? It's perfectly OK to leave your comfort zone and try something new. What's the worst that can happen?
Another example is remaining on a resort property the entire holiday. What's the point of flying miles away and staying put the entire time? Sure, all-inclusive resorts give little reason to leave, but there's a whole new world beyond the hotel's walls—a world of locally prepared traditional food, archaeologically significant sites and friendly locals willing to connect.
Now, I'm not saying be reckless. I'm saying be adventurous with a healthy dose of caution. Don't be afraid to stay locally, eat locally and experience new things. Instead of choosing yet another Park Hyatt, book a homestay in Vietnam or a ryokan in Japan. Eat street food in Mexico and trek with a local in Myanmar.
One of my favorite quotes is, "Travel is the only thing you buy that makes you richer." Don't throw your money down the drain by avoiding local communities.
Julie Szpira
Travel is my hobby, and like many hobbies, I invest a decent amount of time in it.  As a result, I often spend time traveling solo, as my friends and family don't have as much time, or desire, to visit some of the places I go.
The two most common things I hear when I say that I'm traveling alone are
ZOMG, be careful.
You're going all by yourself? Won't you get lonely?
As Travis mentioned above, it seems the standard response to any locale I wish to visit is "Isn't it dangerous there?"  No matter where I'm going, or what I'm doing, I'm told to be careful.
It's as if people think I'm going to go to the airport and all my common sense is going to be taken away at the TSA Security screening. That if they don't remind me to "be careful", I'm going to run down the street screaming "I'm alone and I have lots of money in my purse!"
I'm careful all the time.  It comes with the territory of being a female. I walk like Miss Trunchbull from the lovable children's classic, Matilda.  I'm always traveling with "a friend who ate something weird last night and is back in the room". If someone gets off the elevator on the same floor as me, I wait until they are in their room before I head to my room.
There are dozens of other things that I do to "be careful", but none of those things are implemented just when I travel.  Everything I do to stay safe while living in Chicago comes with me when I visit Barcelona, Tokyo or Bangkok.
As for being lonely, it's never been an issue.  First of all, I'm my own best friend. Secondly, I love having complete freedom to schedule my day exactly how I want the day to go.
If I want to get up at 5am to watch the sunrise on the ocean, I don't have to worry about tip-toeing around the room to avoid waking up a travel companion. If I want to sleep until noon and "waste" half the day, I can do that without guilt.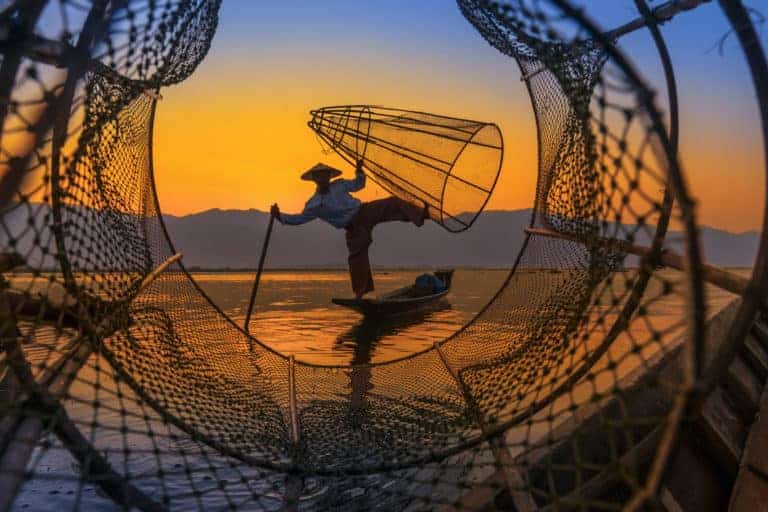 The biggest reason I'm not lonely is because being alone is a great way to meet new people.  When I'm alone, I'm more eager to engage with a restaurant owner, cab driver or fellow solo traveler in an airport lounge because I haven't spent all day talking to a friend.  As a result, I've met many people from diverse backgrounds who have shared incredibly interesting stories.
Solo travel isn't a scary endeavor, and it's not as lonely as people think. As long as you choose a destination that is exciting to you and use common sense during your travel and sightseeing, you won't feel alone or unsafe.
Caroline Lupini
The number one thing I think many people get wrong about travel is that travel always is, or always has to be, a vacation. As part of the growing number of digital nomads who can work from anywhere in the world with a WiFi connection, I can tell you that my travel is rarely a vacation: it's my lifestyle.
I get up and work almost every day, and in many cases, I have a very difficult time turning off work at all because I know my ability to be connected is the reason I'm able to have this lifestyle that I love. I'd rather put in some extra work during the nights and on the weekends than risk giving it up.
The only way I'm any good at unplugging is by actually going on a vacation, which for me requires that I cannot access the internet at all. I book scuba diving trips or remote hikes where I won't even have cell service generally once or twice per year for a week each. That is the only way I'm able to disconnect and take a truly relaxing vacation, just like many people who work in an office.
So, when I return home from traveling for a few months and people ask me how my vacation was, it can be kind of annoying. Don't get me wrong, I had fun and I loved my time spent traveling, but I was also working at the same time! As more people transition to being digital nomads, I'm sure the distinction between travel and working vs vacation will become more clear, and for now, when people ask me about my vacation, I'll just continue to share what the life of a digital nomad is really like.
Final Thoughts
Wooo, those are some strong opinions!
If there's an overarching theme to this, it really comes down to us not wanting mental hurdles to stop you from traveling. Of course, many of you are already part of the 10xTravel community and are experienced travelers.
But, just in case this is your first time joining us, don't stress. We think you'll find that travel doesn't have to be an ordeal. Instead, it can be a fun and enriching experience, so go out there and live life!
PS. Everyone please make sure to ask Caroline about her latest "vacation". 🙂
New to the world of points and miles? The Chase Sapphire Preferred is the best card to start with. With a bonus of 60,000 points after $4,000 spend in the first 3 months and 2x points on dining and travel, this card truly cannot be beat! 
Learn more
---
10xTravel is part of an affiliate sales network and receives compensation for sending traffic to partner sites, such as CreditCards.com. This compensation may impact how and where links appear on this site. This site does not include all financial companies or all available financial offers.
Editors Note: Opinions expressed here are author's alone, not those of any bank, credit card issuer, hotel, airline, or other entity. This content has not been reviewed, approved or otherwise endorsed by any of the entities included within the post.