In This Article
Loading table of contents …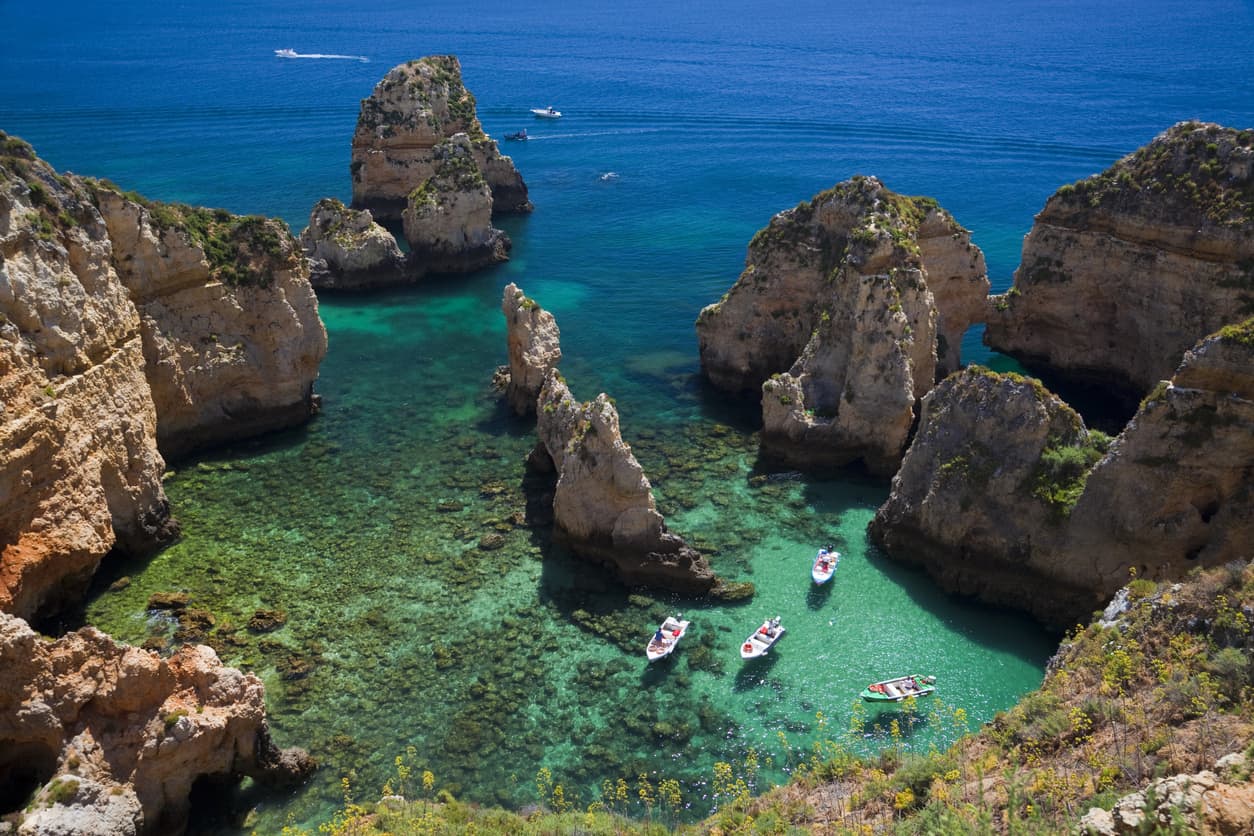 Note: Some of the offers mentioned below may have changed or are no longer be available. The content on this page is accurate as of the posting date; however, some of our partner offers may have expired. You can view current offers here.
Let's be honest, you probably haven't given Citi ThankYou Points much thought let alone how you would use 100,000 ThankYou Points if you had them. Citi just doesn't have the same reputation as Chase and Amex do with Ultimate Rewards and Membership Rewards, respectively.
Today, we seek to change your mind!
For starters, you can earn a ton of points with the Citi Premier Card and the Citi Prestige Card thanks to some of their lucrative bonus categories. Throw in the fact that you can pair either card with the Citi Double Cash Card to earn 1% on purchases and 1% back on payments to effectively earn 2% on all purchases and you're really onto something.
So, with that in mind, the 10xTravel team is going to share how they would use 100,000 Citi ThankYou Points to book some amazing trips.
Citi ThankYou Points
after making $4,000 in purchases with your card within the first 3 months of account opening.
---
Matt Brown
Arguably one of the best sweet spots in all of points and miles has been sitting under all of our noses this whole time, and hasn't really drawn much attention until recently.
I'm talking about Turkish Airlines Miles&Smiles, which is a 1:1 transfer partner of Citi ThankYou Points. One of its best uses domestically is for one-way domestic flights for just 7,500 miles one-way per person in economy and 12,500 miles one-way per person in domestic first class.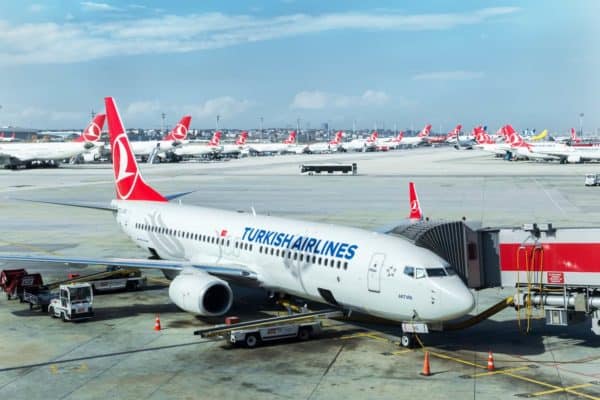 And yes – domestic INCLUDES HAWAII. So, pending availability, you could potentially fly almost 5,000 miles one-way on the nonstop 11-hour Newark (EWR) to Honolulu (HNL) flight onboard United for just 7,500 miles in economy, or 12,500 miles in domestic first class. Booking this exact same flight with United MileagePlus would require 22,500 United miles for the exact same economy seat, or upwards of 90,000 United miles for domestic first class. Even though all currencies aren't equally rated 1:1, that's a serious savings!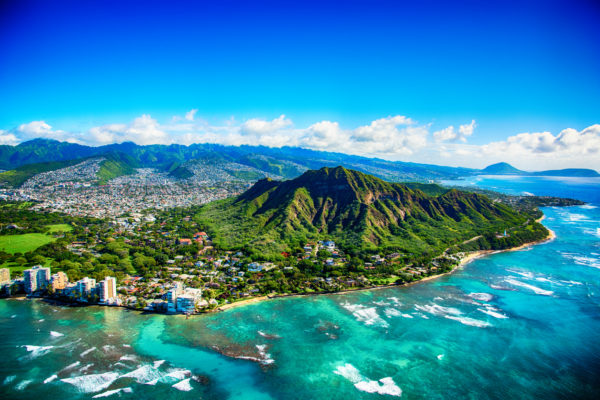 In order to book United flights with Miles&Smiles, it requires saver award space to be made available by United. Finding economy saver award space is much easier than finding saver first class space, so you'll have to temper your expectations somewhat for flying up front for this cheap. But it is doable, so you'll just have to be flexible with your routing and travel dates.
So with 100,000 Citi ThankYou Points in hand, I'm looking at taking three trips with my wife to Hawaii since we can book six roundtrip tickets, and still have some leftovers thanks to Turkish Airlines Miles&Smiles.
---
Anna Zaks

Citi ThankYou program has a good range of transfer partners. One of the best transfer partners is Flying Blue, a joint frequent flyer program of KLM and Air France. Every quarter Flying Blue releases a list of promo awards, i.e. a list of reduced price awards, to a few destinations these airlines fly. Usually, the discounts range from 25% to 50% on select routes. So if I wanted to travel somewhere spontaneously, I'd definitely consider these.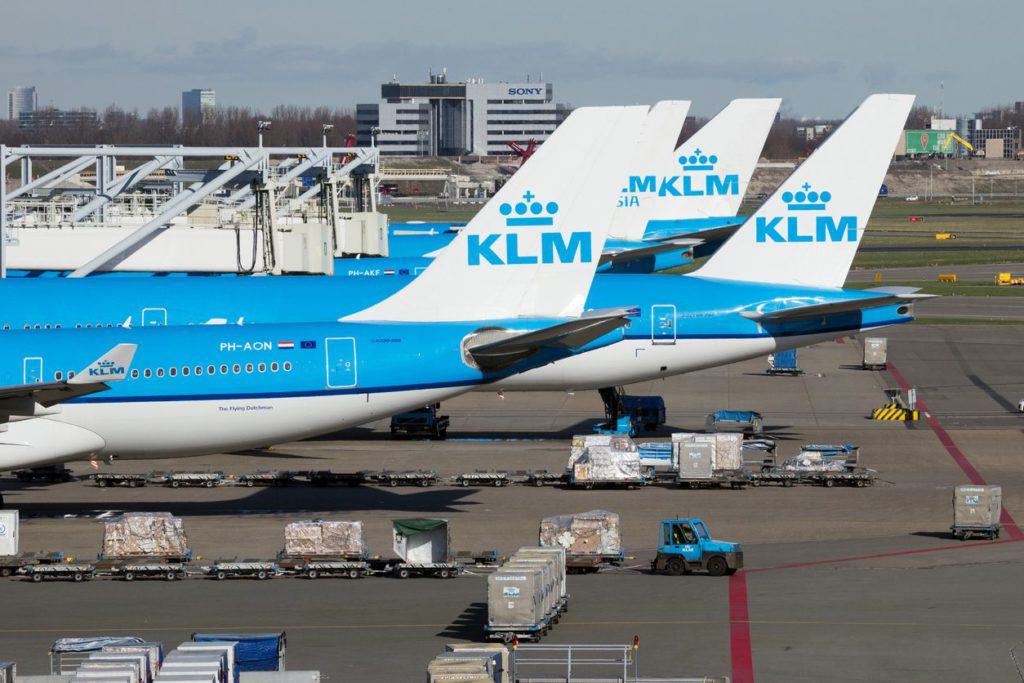 Flying Blue doesn't have an award chart, but it still has its "sweet spots". The program has a very generous definition of its European region, and that includes Israel. As someone who travels to Israel often, I am always on the lookout for bargains.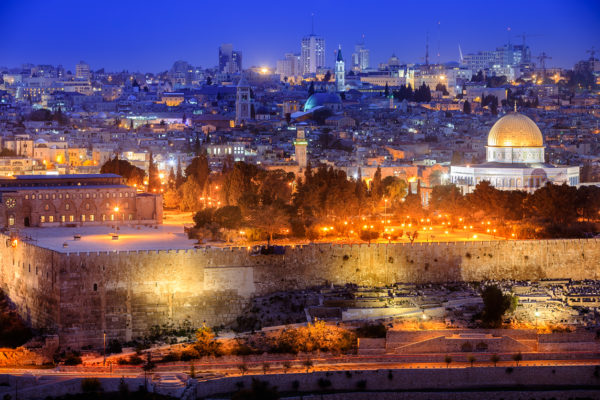 I could transfer my ThankYou points to Flying Blue and fly from North America to Israel one-way in economy for as little as 29,000 Flying Blue miles. That's far less than other programs charge!
It's very easy to search Flying Blue for a whole month in order to see the best deals.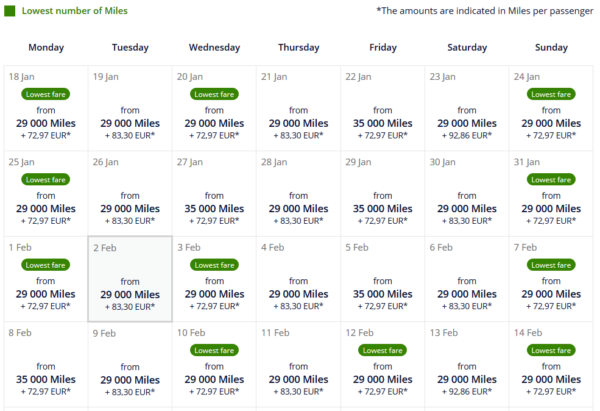 And if I wanted to splurge on business class, I'd use 53,000 miles one-way. That's what I call a bargain!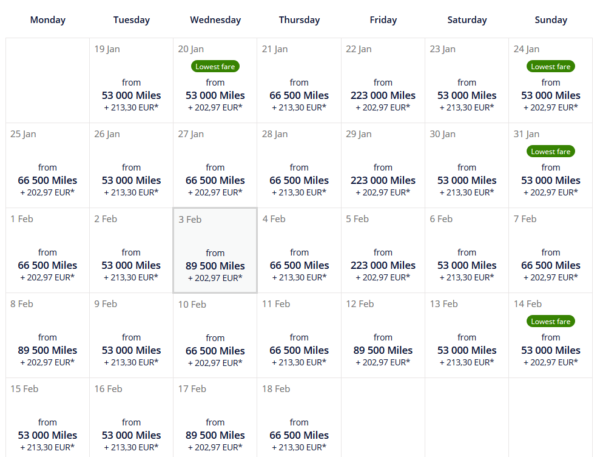 Surcharges on business class tickets could be a bit steep, but I'd be saving so many miles compared to other programs. If you'd like to explore Paris or Amsterdam on the way to Israel, you can build in a long connection and spend a day exploring one of these fabulous cities.
Flights to Israel are long, so if I had 100,00 ThankYou points land in my lap, I'd transfer them to Flying Blue and book a round trip in business class for just 106,000 Flying Blue miles. The program is a transfer partner of all major transferable currencies, so I'd transfer the missing 6,000 points from Amex or Chase.
---
Carly Helfand

As much as I love planning international adventures, the reality is that once I feel safe traveling by air again, my first several stops are going to be to see U.S.-based family and friends whom I've been separated from because of the pandemic. The circuit of cities I hit at least once per year includes Chicago, Minneapolis, Boston, New York and Washington, and those will be my first priorities when I hit the road again.
Luckily, Citi ThankYou has some great transfer options for domestic flights, starting with Virgin Atlantic. With Virgin, U.S. flights on partner Delta are a flat 12,500 one way; that's a handy option to have, considering Delta prices its own flights dynamically, meaning the award rate fluctuates based on an algorithm consumers can't predict. One hundred thousand ThankYou points transferred to Virgin could get me eight one-way flights—or four round-trips—helping me hit everywhere on my list.
Another option for saving on domestic flights? Avianca LifeMiles, which, like United, is a member of Star Alliance. LifeMiles uses a distance-based award chart, though you'll sometimes find quirky prices that don't seem to match up. That said, one-way United flights will normally go for 12,500 miles or fewer, which often compares favorably to what United is charging now that the U.S. carrier has, like Delta, gone dynamic.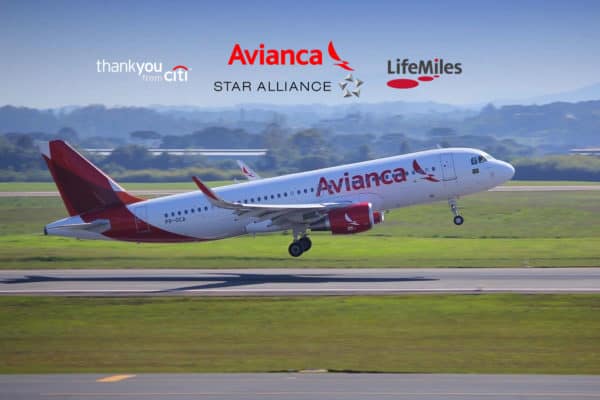 Of course, before transferring your points to either Virgin or Avianca, you'll want to check the prices Delta and United are actually charging. While dynamic pricing often results in high prices, it can sometimes result in very low prices, particularly on domestic routes! It's possible that Delta or United will actually give you the better deal; I've seen U.S. flights—particularly shorter ones, such as Portland to San Francisco—for 5,000 miles, for example.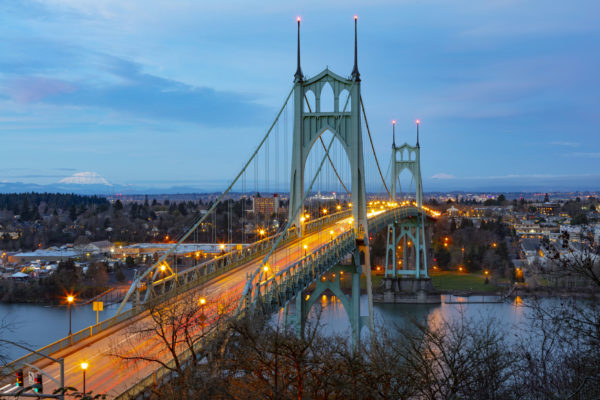 Bonus Points
40,000 after you spend $2,000 on purchases in the first 3 months your account is open + an additional 25,000 after you spend $10,000 in the first 6 months
---
Travis Cormier

What I love about Citi ThankYou Points is the variety of airline transfer partners available for exchanging points for miles. There are a few unique partners that you don't have access to with any other points program. That doesn't necessarily mean that they represent a good value. Just because a program isn't exclusive to Citi doesn't mean there isn't a good use.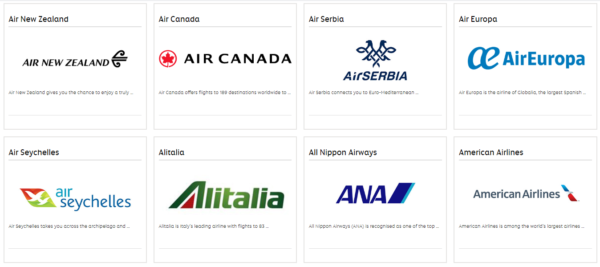 If I had 100,000 Citi ThankYou Points, one program I would have my eye on is Etihad Guest. Etihad Guest is currently a transfer partner of Citi, American Express and Marriott. I don't really like transferring Marriott to airlines unless it is to get just a few more points, and American Express has a lot of other great partners that I'd likely transfer my points to. When comparing Citi's partners, Etihad hits a great sweet spot.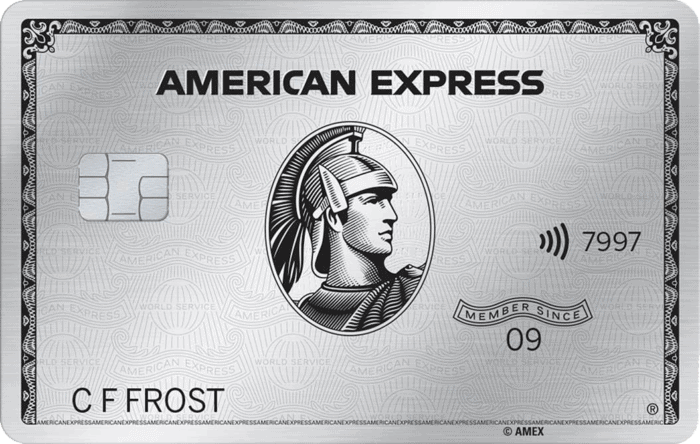 After transferring 100,000 Citi ThankYou Points to Etihad, I'd be looking to redeem them for a business class ticket to either Europe or Japan on American Airlines. Etihad has a different award chart for each partner, so you'll only be looking to fly with American Airlines. I know, they're not really the same place, but you get your pick of which one appeals more to you!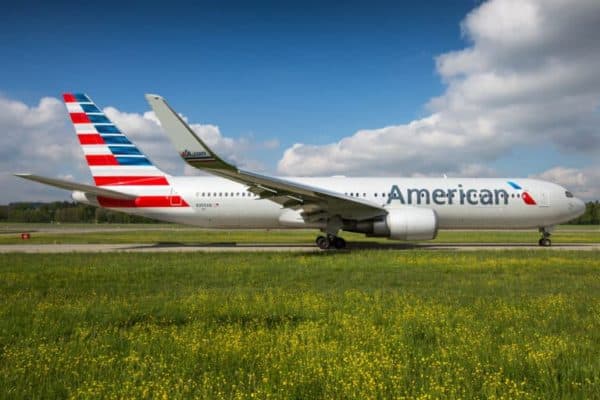 Using Etihad Guest miles, you can fly from the US to Europe or Japan in business class for only 50,000 miles each way. With your 100,000 Citi ThankYou Points, that means a full round-trip flight in business class.
If you'd rather stretch your points and miles even more, you can fly in economy to Europe for only 20,000 miles during the off-peak season (30,000 miles during peak season) and to Japan for 25,000 miles during the off-peak season (32,500 miles during peak season).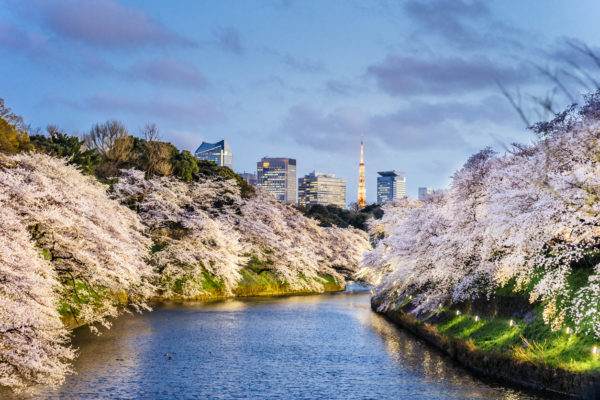 Off peak days between North America and Europe are from Oct. 15 through May 15, and off peak days between North America and Japan are Oct. 1 through April 30. Yes, that means you can visit Japan during cherry blossom season or Europe for Christmas Markets at the off peak rate!
For me, it would be hard to beat taking a round-trip flight to another continent in business class, or with my family in economy for only 100,000 points.
---
Anya Kartashova

Citi partners with 16 airline loyalty programs, but the one I'd choose to transfer my ThankYou Points to is Avianca LifeMiles.
Now that United MileagePlus has increased redemption rates on itineraries involving partner airlines by 10%, it's no longer my go-to when it comes to booking Star Alliance award flights. After the unannounced change, LifeMiles happens to charge fewer miles on many of these itineraries.
Although Europe took a pretty big hit by the coronavirus, many countries on the continent that took early measures and closed their borders look to open to tourism again. Portugal is one of those countries.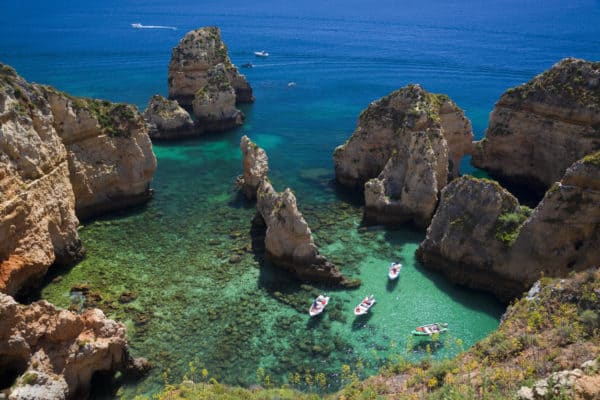 Travelers from Portuguese-speaking countries and those with large Portuguese communities, including the United States and Canada, will be welcome in Portugal starting June 15. It seems to be an obvious choice for a summer/fall vacation, provided all safety measures are taken.
An award flight from North America to Europe in economy class is commonly priced at about 30,000 miles. When I search on the LifeMiles website, the cost in miles is exactly as it should be—30,000 miles.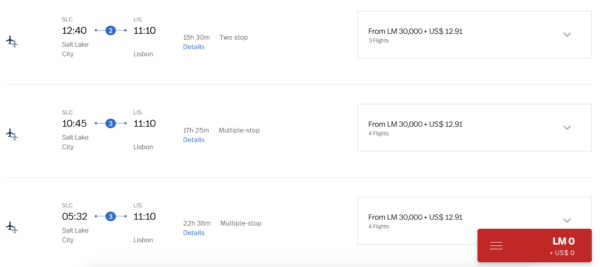 However, when I search on United, similar itineraries now require 33,000 miles to book.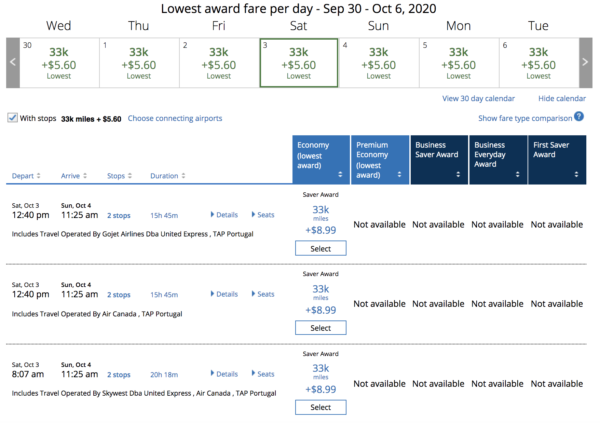 Because Avianca LifeMiles doesn't pass on fuel surcharges to partner bookings either, it's a win-win. Suddenly, Citi ThankYou Points have become more valuable for travelers seeking to fly to a Star Alliance-served destination.
Also, if a flight is within 21 days of departure, LifeMiles doesn't add a close-in booking surcharge, whereas United MileagePlus charges more miles to book last-minute flights. I suspect more people would consider booking last-minute trips in light of the ever-changing climate, and it's nice knowing that you won't get overcharged by using the LifeMiles program.
Final Thoughts
Perhaps the biggest reason Citi ThankYou Points get overlooked is that they don't have a partnership with an American carrier. Amex has Delta SkyMiles and Chase has United MileagePlus while Citi has partners such as Avianca LifeMiles, Etihad Guest, and Turkish Miles&Smiles.
However, as you can see from the examples above, you can actually book flights on these American carriers (and others) for even fewer miles by using Citi transfer partners. In the end, it's about getting the flights you want, not which miles you use so you might as well use as few points and miles as possible!
How would you use 100,000 Citi ThankYou Points?
New to the world of points and miles? The Chase Sapphire Preferred is the best card to start with. With a bonus of 80,000 points after $4,000 spend in the first 3 months and 2x points on dining and travel, this card truly cannot be beat!
Learn More
Editors Note: Opinions expressed here are author's alone, not those of any bank, credit card issuer, hotel, airline, or other entity. This content has not been reviewed, approved or otherwise endorsed by any of the entities included within the post.