In This Article
Loading table of contents …
Let's take a deep dive into each company and explore how you can book your next vacation rental using Wyndham Rewards.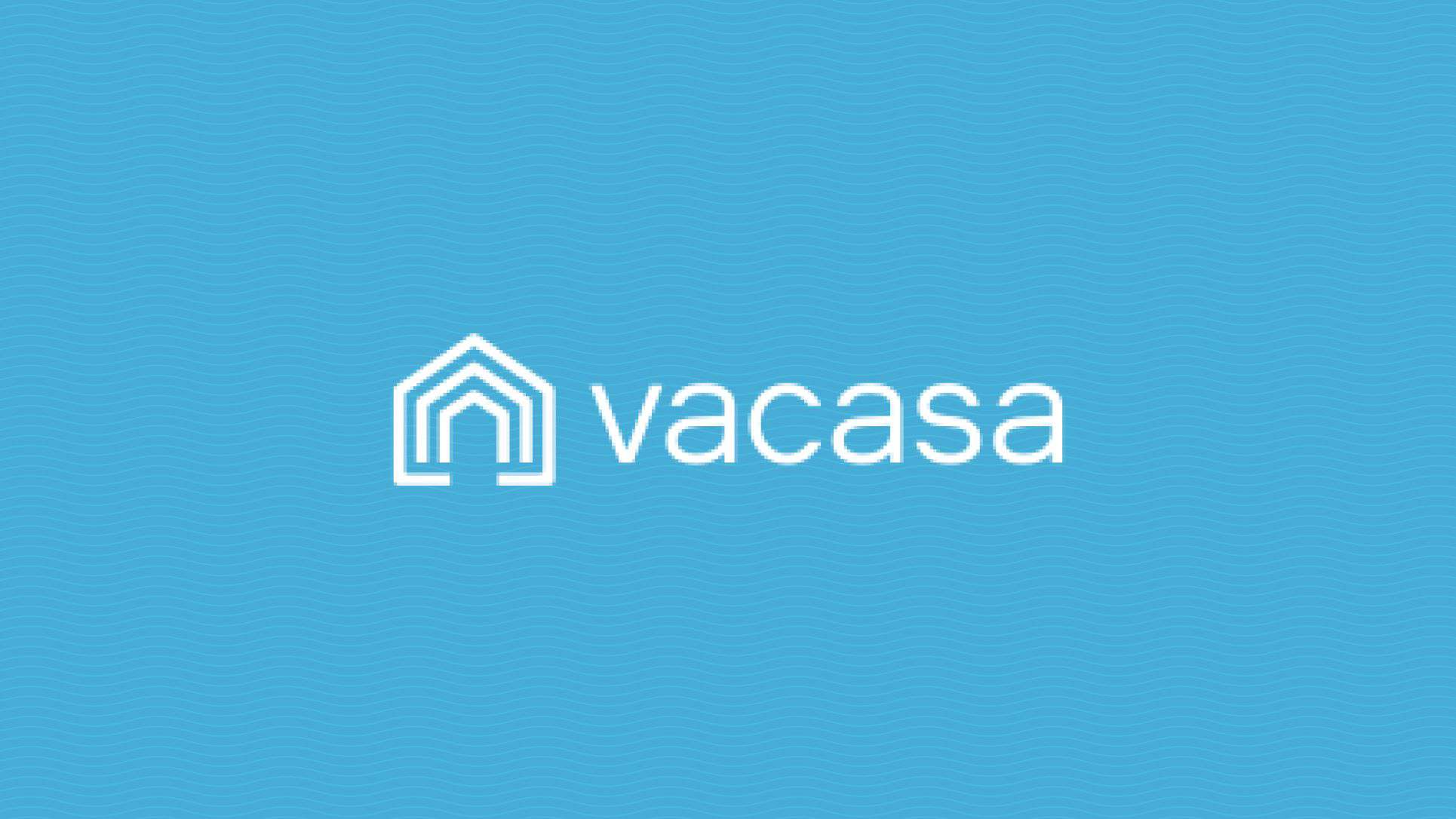 Squeezing your family into a hotel room can be a challenge. Hotels seem designed for the archetypal family with an average of 2.2 kids. Reserving privately owned vacation rentals is a great solution for those with large families or those who simply need space to spread out.
The ability to customize your accommodations, increase privacy and fit any sized party under one roof makes this mode of travel ideal for many. However, options for booking privately owned vacation rentals with points or miles are limited.
Recently, the often-overlooked Wyndham Rewards added the entire Vacasa rental property portfolio to its program. This new redemption opportunity may be the points and miles option that frequent vacation home renters need.
Neither Wyndham Rewards nor Vacasa are common redemption programs in the points and miles community. Let's take a deep dive into each company and explore how you can book your next vacation rental using Wyndham Rewards.
About Wyndham
Wyndham is a hotel group with 22 brands spanning more than 80 countries. Wyndham's most recognizable brands are in the lower end of the hotel service spectrum, which is why it isn't a common topic in redemption strategies.
Familiar Wyndham brands like Days Inn, Microtel, Super 8 and La Quinta are hardly aspirational accommodations. However, Wyndham also offers full-service products through their Registry collection and all-inclusive stays from Wyndham Alltra.
Wyndham Rewards uses a fixed award chart with three tiers. You can book Wyndham hotels for as few as 7,500 points per night. Fifteen thousand points per night is the most common redemption price. The award chart tops out at 30,000 points per night, which is where you'll find your all-inclusive property and high-demand locations.
Although its low-end hotels are better known, Wyndham offers a wide selection of property types. For instance, you can wake up to the sounds of waves in this two-bed junior suite in Wyndham Alltra Cancun for 30,000 Wyndham Rewards per night (normally $326 per night).
Alternatively, you can let the drone of road noise put you to sleep in the Super 8 by Wyndham Woodward in Oklahoma for 7,500 points per night (normally $50 per night).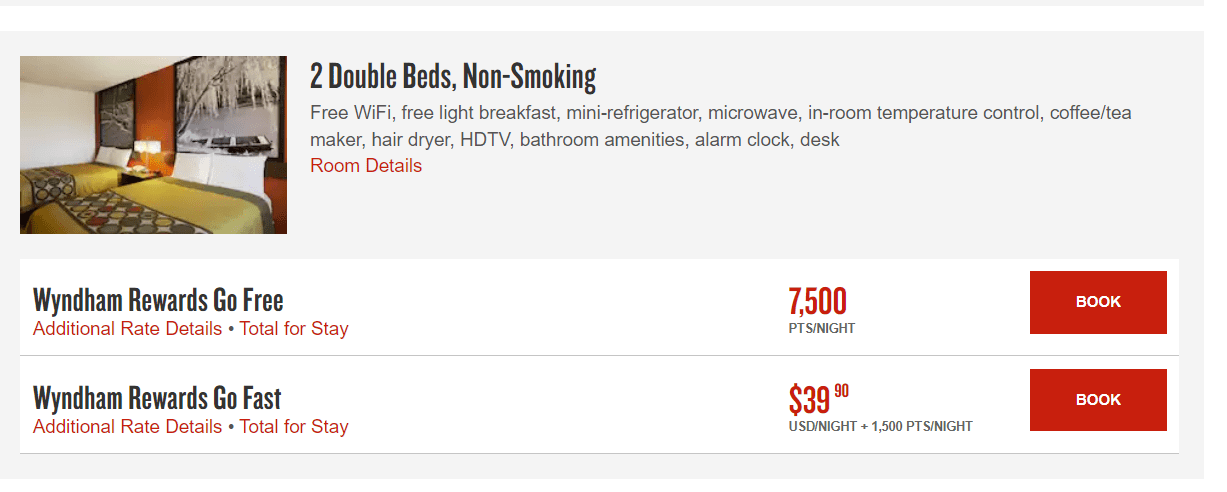 What is Vacasa?
Vacasa is a vacation property management company with more than 35,000 privately owned vacation homes. Vacasa manages properties in 35 U.S. states, Canada, Mexico, Belize and Costa Rica. Although Vacasa's website displays only properties managed by them, vacation rental sites, such as Airbnb and Vrbo, often show Vacasa-managed properties as well.
The drawback of booking a Vacasa-managed rental is that the charge likely won't code as travel. This means it won't be eligible for a reimbursement through the Capital One Venture Rewards Credit Card or the Capital One Venture X Rewards Credit Card and won't trigger the $300 travel statement credit on the Chase Sapphire Reserve®.
For this reason, and because you'll now be able to redeem Wyndham Rewards for your stay, it's wise to check Vacasa's site if you notice an Airbnb or a Vrbo property is managed by a Vacasa company. This helps you determine if you can book the property with Wyndham Rewards. Just look for a symbol like this under host information on the AirBNB listing. If you see it, you should be able to book the same property through Vacasa.

Furthermore, Vacasa's site and other vacation rental sites don't always show the same pricing. For instance, a week's stay in this unit in Key West is $9,422 on Vrbo and $9,782 on Vacasa's own site. Booking on Vrbo saves you $355 for the week.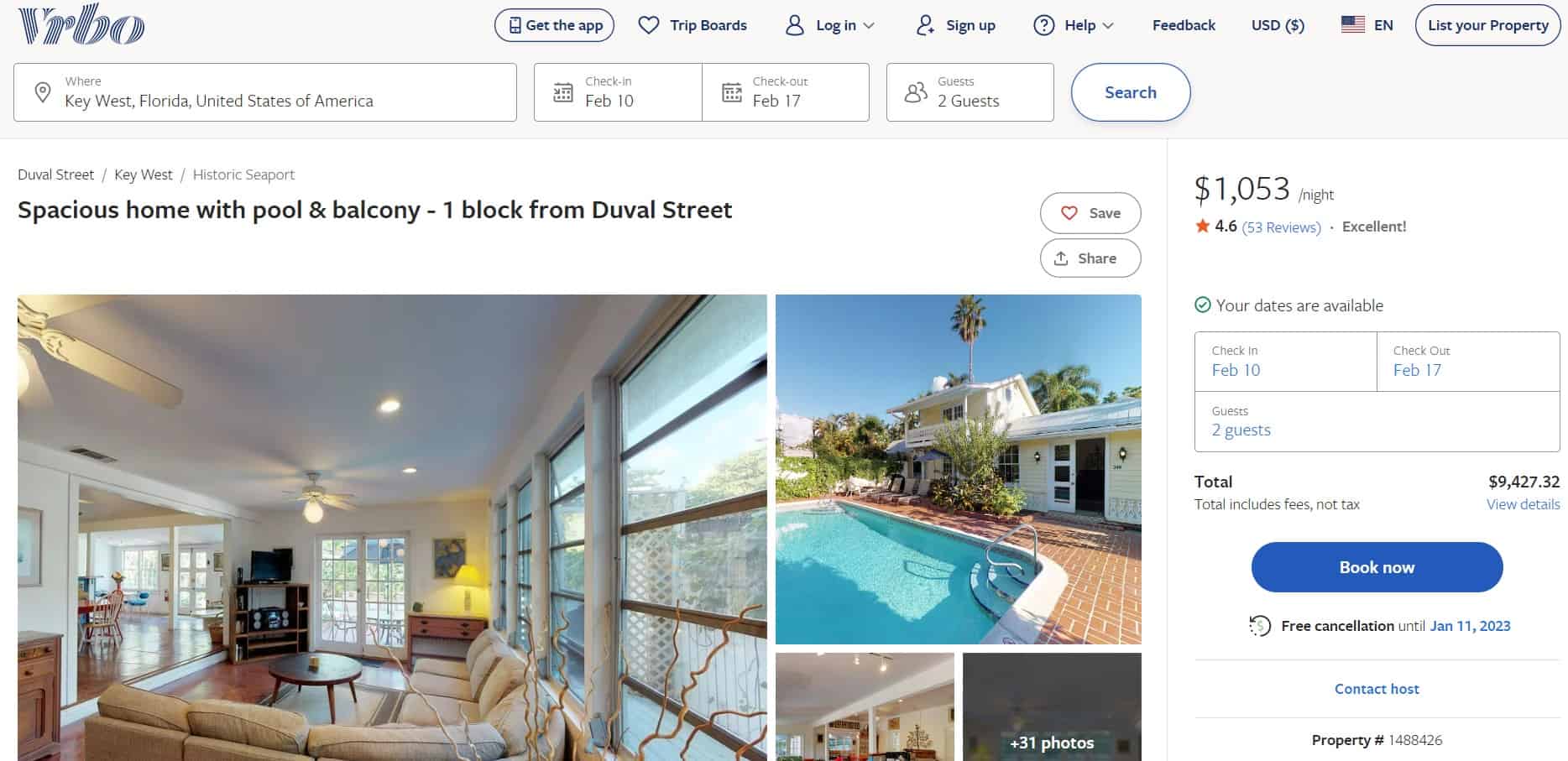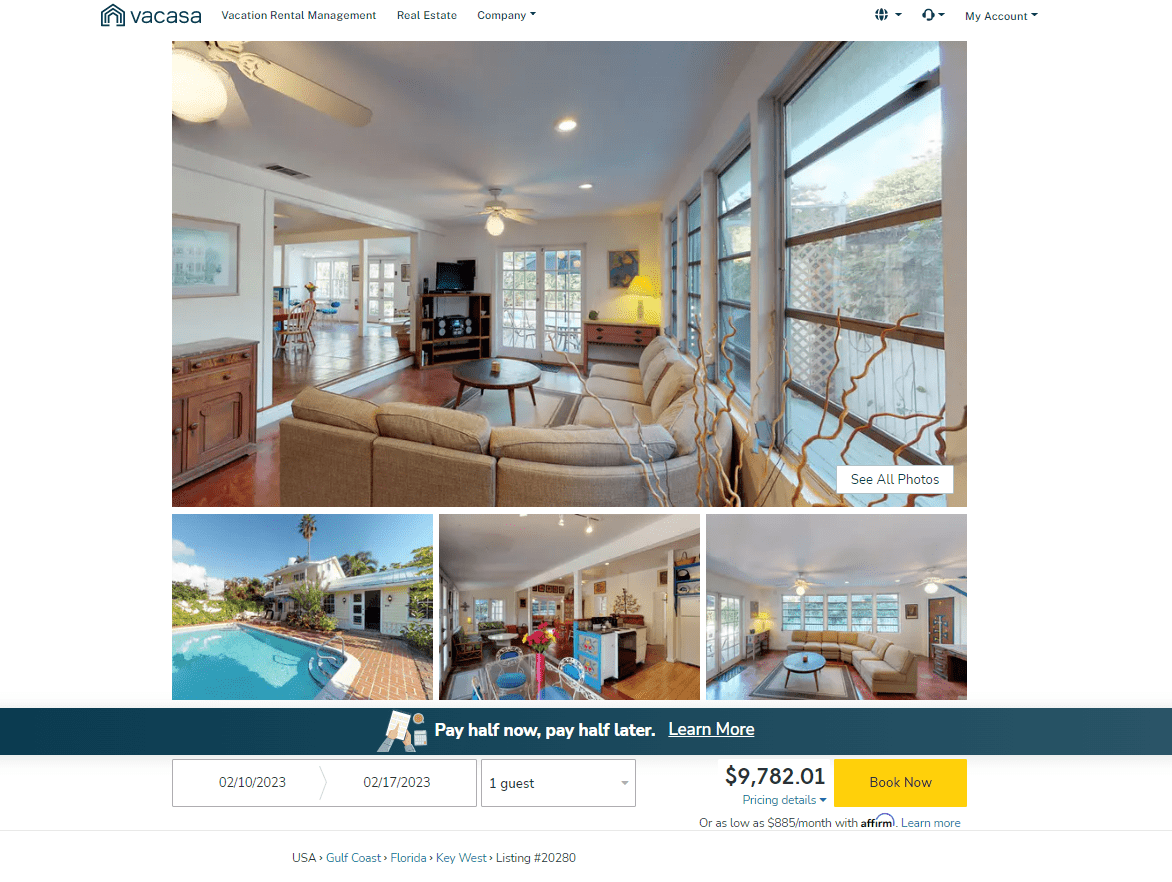 Although opting for the Vrbo listing would save you some money vs. booking through Vacasa, let's look at how much money you could save by booking it with Wyndham Rewards.
How to Redeem Wyndham Rewards to Reserve Vacasa Rentals
If Wyndham Rewards haven't been on your radar, earning Wyndham Rewards should move up on your priority list if you regularly book vacation rentals.
Wyndham Rewards redeem at a rate of 15,000 Wyndham Rewards per bedroom per night for Vacasa properties. Therefore, you could reserve the above Key West three-bedroom property for 45,000 Wyndham Rewards per night (15,000 points x 3 bedrooms), or 315,000 for the stay. The redemption of 3 cents per point is an incredible value.
Another benefit of the fixed award chart is taxes and service fees are included in the redemption price. Large families won't have to watch their nightly price increase due to a per person surcharge, and you'll avoid the nondescript "service fees."
The best use of this redemption strategy is if your desired location is in high demand. For instance, Key West in February.
Another great use is if you're renting an expensive property relative to bedroom count. The strategy falls apart when booking properties with several rooms that aren't especially expensive.
For instance, this property in Costa Rica has three bedrooms. Therefore, a week's stay would cost the same 315,000 Wyndham Rewards as the Key West property in our example above. (15,000 Wyndham Rewards x 3 bedrooms x 7 nights). Yet the cash price is 87% less expensive, leaving you with a redemption of only 0.37 cent per point, which isn't great.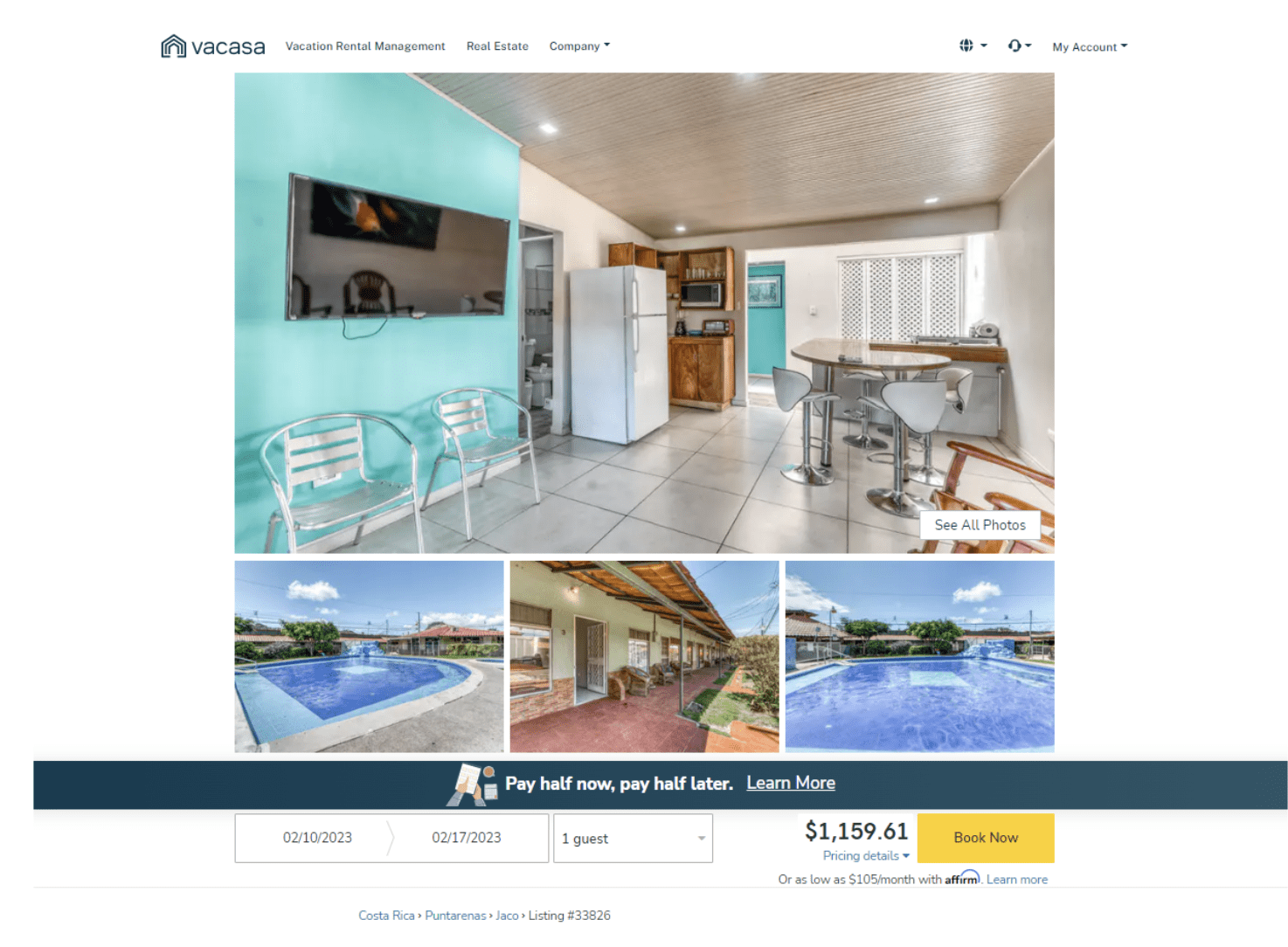 Booking Vacasa Rentals with Wyndham points
Keeping an eye out for Vacasa-hosted properties could save you tons of money. While you can't redeem Wyndham Rewards for Vacasa properties online, the redemption process is fairly straightforward:
Search the location on Vacasa's site. Check Vrbo for the property also. Make sure it's worth using Wyndham Rewards vs. paying cash on another site.
Write down the unit number. You may want to write down a secondary property just in case the unit you want is booked by the time you get an agent.
Call Wyndham's reservation line at 800-441-1034.
Identify the property with the agent. Ask the booking agent to confirm availability. If you have Wyndham Rewards points in your account, you can finalize the booking.
Transfer points while on the phone. If you're using a transferable points currency to complete the booking, transfer the points while you're on the phone and ask the agent to confirm the points are in your account. They may need to refresh their screen.
Finalize the booking. Write down your confirmation number to manage your booking.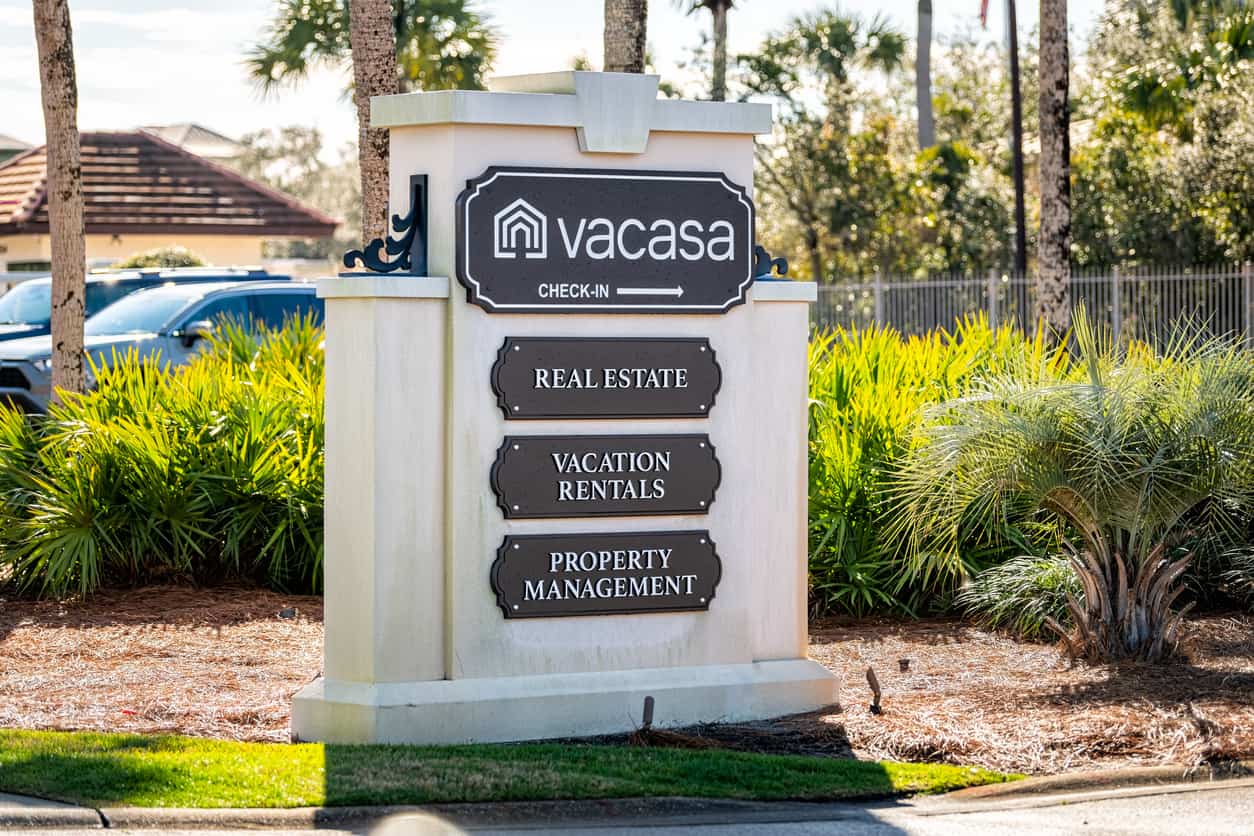 How to Earn Wyndham Points
You can earn Wyndham Rewards with their three credit cards offered by Barclays or by transferring Capital One Venture Miles or Citi ThankYou Points.
You can also stockpile Wyndham Rewards by linking your Wyndham Rewards account with rewards programs of program partners you may do business with already.
Let's look at all the ways to earn Wyndham Rewards.
Wyndham Rewards® Credit Cards
The easiest way to earn Wyndham Rewards is to apply for a co-branded Wyndham Rewards credit card.
Wyndham Rewards® Earner Card
The Wyndham Rewards® Earner Card has no annual fee. You'll earn automatic Gold status with Wyndham and 7,500 anniversary points every year that you spend more than $15,000 on the card.
Along with a welcome bonus after meeting the minimum spend, you'll earn 1X Wyndham Rewards point per dollar you spend on everyday purchases and bonus points on these categories:
5X at Wyndham hotels
5X at gas stations
2X on dining
2x at grocery stores
Wyndham Rewards® Earner Plus Card
The Wyndham Rewards® Earner Plus Card charges a $75 annual fee. You'll receive automatic Platinum status with Wyndham and 7,500 anniversary points after you pay your annual fee no matter what you spend on it.
In addition to the perks of Platinum status with Wyndham, Caesar rewards will match your Platinum status in its program if you link your Wyndham account with your Caesar Rewards account.
The Earner Plus card's welcome bonus is often 50% higher than the bonus of the no-annual fee version.
Like the Wyndham Rewards ® Earner, the card earns 1X point per dollar you spend on everyday purchases, but the bonus categories on the Wyndham Rewards® Earner Plus Card receive higher rates:
6X at Wyndham hotels
6X at gas stations
4X on dining
4x at grocery stores
Wyndham Rewards® Earner Business Card
The Wyndham Rewards® Earner Business Card won't count against your Chase 5/24 status because it's a business card. If you're under 5/24 but interested in redeeming Wyndham Rewards for Vacasa rentals, this is the place to start.
After paying the $95 annual fee on your Wyndham Rewards® Earner Business Card, you'll receive 15,000 anniversary points. That's enough for a one-night stay at a one-bedroom Vacasa rental property.
Simply keeping the card open earns Diamond status with Wyndham. You can match your Wyndham Diamond status and receive Diamond status at Caesar Rewards simply by linking your accounts.
In addition to the welcome bonus, which tends to be comparable to the Earner Plus card, you'll earn 1X points on all spending and bonus rates on business centric spending categories:
8X at Wyndham hotels
5X on marketing
5X on advertising
5X on utilities
Transfer Venture Miles
You can earn Venture Miles or Spark Miles with several consumer and business cards, respectively, offered by Capital One. Both transfer to Wyndham Rewards at a 1:1 ratio with a minimum transfer of 1,000 points.
Before transferring Capital One miles to Wyndham Rewards, make sure you're getting a worthwhile redemption rate. Any redemption rate above 1 cent per point likely makes sense because Venture Miles can be used to get reimbursed for travel purchases or book properties through the Capital One travel portal at a rate of 1 cent per mile. If you're getting less than 1 cent per mile, consider booking a property through the Capital One travel portal or paying cash for your stay.
Capital One Venture Rewards Credit Card
The Capital One Venture Rewards Credit Card has a $95 annual fee but also provides travel perks, such as a TSA PreCheck or Global Entry credit, secondary car rental coverage and two free visits to Capital One Lounges.
You'll earn 2X on all spending and bonus rates at select vendor types:
5X on hotels and car rentals booked through Capital One Travel
5X on Turo rentals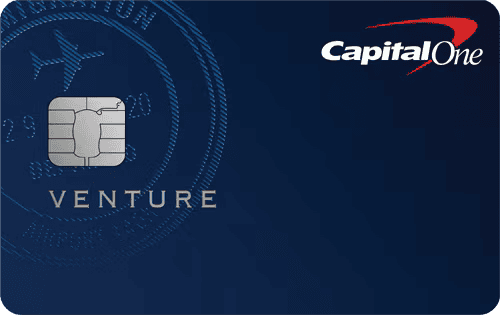 Capital One Venture X Rewards Credit Card
Like the Capital One Venture Card, the Capital One Venture X Rewards Credit Card earns 2X on all purchases but carries a $395 annual fee. With the increased fee, you'll earn increased benefits, such as unlimited visits to Capital One Lounges, complimentary Priority Pass Select membership, primary rental coverage and a $300 Capital One Travel portal statement credit.
You'll also earn increased rates on select categories:
10X on hotels and car rentals booked through Capital One Travel
10X on Turo rentals
5X on airfare booked through Capital One Travel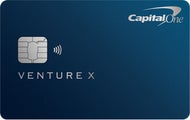 Transfer Citi ThankYou Points
You can earn ThankYou Points with several cards from Citibank. The transfer rate for ThankYou Points depends on the card you carry. No matter which card you transfer from, the minimum transfer is 1,000 points.
Before transferring ThankYou Points to Wyndham Rewards, check the ThankYou Travel Center to ensure you can't book the same property there. While the ThankYou travel portal has few vacation rentals, it's powered by cxLoyalty, the same search engine as Chase's Ultimate Rewards portal, and you can find some vacation rentals through that engine.
Because each ThankYou Point is worth 1 cent through the ThankYou Travel Center if you hold the Citi Premier® Card, the Citi Prestige Card or the Citi Rewards+® Card, you'll want a redemption rate better than 1 cent per point.
Citi Premier® Card
The Citi Premier® Card comes with a $95 annual fee. It carries fewer travel benefits than the Venture or the Venture X cards. However, it does offer a $100 hotel statement credit for stays of at least four consecutive nights totaling more than $500 booked through the Citi ThankYou portal, which can offset the annual fee.
The card also offers powerful earning potential on some popular spending categories:
3X at restaurants
3X at supermarkets
3X at gas stations
3X on air travel
3X at hotels
1X on everything else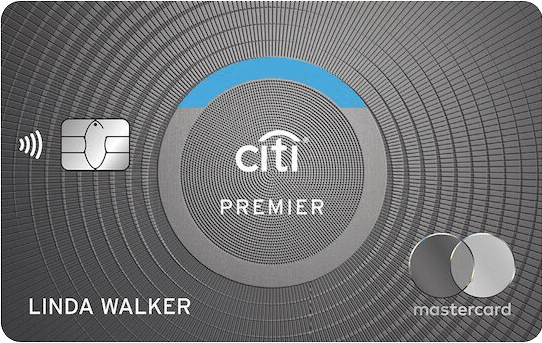 Citi ThankYou Points
after making $4,000 in purchases with your card within the first 3 months of account opening.
Citi Rewards+® Card
The Citi Rewards+® Card is the $0 annual fee version of the Citi Premier. While it has a reduced earning potential, it can be a great way to earn Citi ThankYou Points without an annual fee.
Points from the Citi Rewards+® Card transfer at a reduced rate of 5 ThankYou Points to 4 Wyndham Rewards. However, you may transfer Citi ThankYou Points to your Citi Prestige or the Citi Premier® Card and then transfer at the 1:1 rate.
Although the Citi Prestige is closed to new applicants, you may still use it for transfers if you have a grandfathered account.
With the Citi Premier® Card, you'll earn the following rates at these vendors:
5X on air travel and hotels for the first 12 months
2X at supermarkets and grocery stores
1X on all purchases
Wyndham Rewards Partnership Programs
Wyndham has no shortage of additional ways to earn Wyndham Rewards. Some of your regular spending habits may already qualify to earn Wyndham Rewards. All you have to do is enroll in the vendor's rewards program and link it to your Wyndham Rewards account.
Caesar Rewards Transfer
Caesar Rewards transfer to Wyndham at a 1:1 ratio, but with an annual transfer limit of 30,000 points per year. Wyndham warns that transfers can take up to eight weeks. However, many data points suggest transfers often take just a few days.
Home Chef Meal Kits
If you haven't tried meal kits from Home Chef yet, you can earn 2,500 Wyndham Rewards points when you order your first box. If you're an existing Home Chef customer, be sure to link your Wyndham Rewards account so you can earn 500 Wyndham Rewards for every box.
Marathon MakeItCount™
Nobody likes filling up their gas tank. You can take some of the sting out of gas prices by opening a MakeItCount™ account with Marathon gas stations. If you link your MakeItCount™ account with your Wyndham Rewards® account, you'll earn 2X Wyndham Rewards per gallon and additional points for purchasing select items inside.
Avis Car Rentals
Link your Wyndham Rewards account with your Avis account and earn 1,000 Wyndham Rewards on rentals lasting three days or more. While many hotel and airline companies offer similar bonuses with car rental companies, you might as well enroll. This way, if Avis happens to be your best choice for a car rental someday, you'll automatically receive rewards.
Final Thoughts
Wyndham Rewards opened a new world of redemption possibilities with its partnership with Vacasa. Hotel stays can be cramped and fail to accommodate your group's unique needs. Staying in a privately owned vacation property is a great use of Wyndham Rewards.
New to the world of points and miles? The Chase Sapphire Preferred® Card is the best card to start with.

With a bonus of 60,000 points after $4,000 spend in the first 3 months, 5x points on travel booked through the Chase Travel Portal and 3x points on restaurants, streaming services, and online groceries (excluding Target, Walmart, and wholesale clubs), this card truly cannot be beat for getting started!
Learn More
Editors Note: Opinions expressed here are author's alone, not those of any bank, credit card issuer, hotel, airline, or other entity. This content has not been reviewed, approved or otherwise endorsed by any of the entities included within the post.