In This Article
Loading table of contents …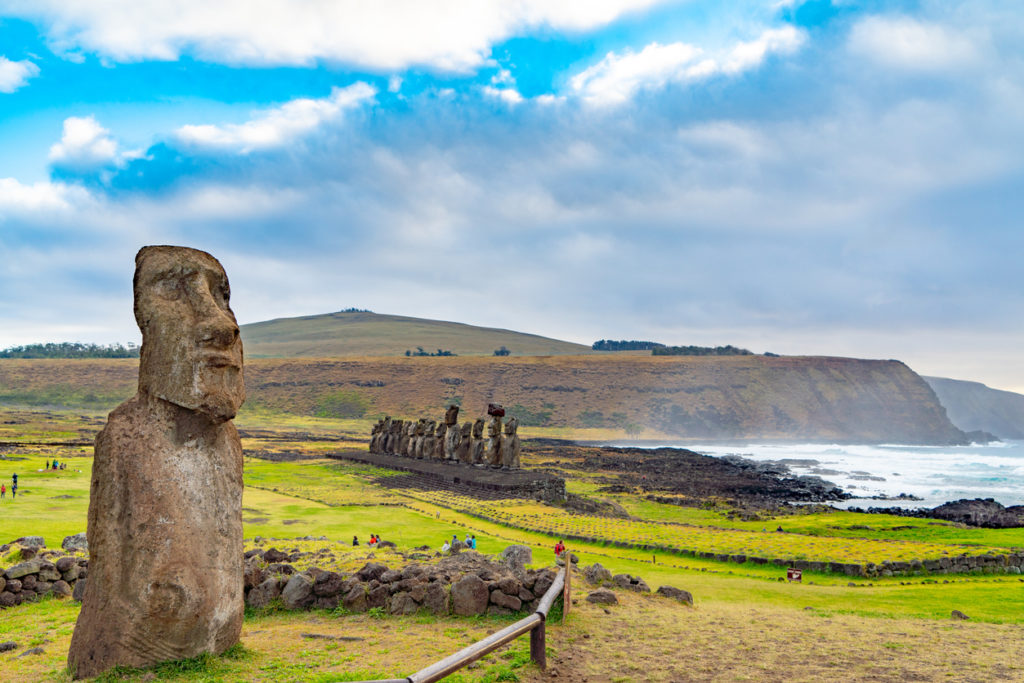 Note: Some of the offers mentioned below may have changed or are no longer be available. You can view current offers here.
One of the great things about British Airways Avios is that they're so easy to earn. You can transfer Chase Ultimate Rewards points or Amex Membership Rewards points instantly. If that's not enough, Chase offers a co-branded British Airways card. Between the welcome bonuses and bonus categories for ongoing spend, there's really no reason not to have access to Avios.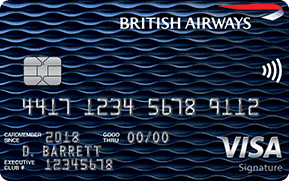 As with any airline program, the real magic is in figuring out how to use the miles. With this in mind, the 10xTravel team wanted to share some of their favorite ways to use BA Avios. Below are their thoughts on how they'd use 100,000 British Airways Avios.
Now, let's get into it!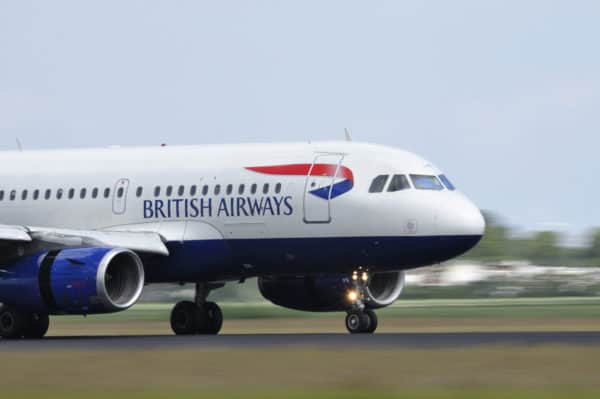 Matt Brown

With 100,000 British Airways Avios freshly deposited in my British Airways account, how I'm using them may come to no surprise if you know me – I'm booking a flight from Charlotte (CLT), one of my home airports, to somewhere in the Caribbean on a nonstop flight on American Airlines.
With nonstop flights to the Bahamas (NAS), Turks & Caicos (PLS), Grand Cayman (GCM), Antigua (ANU), Aruba (AUA), and many more islands through the Caribbean, I can be wheels up by 9am, and on a beach with pristine clear blue water just after lunchtime.
Having Charlotte as one of my home airports being an American Airlines hub definitely makes it a sweet spot for being able to use Avios on AA. I have access to nonstop American Airlines operated flights to just about anywhere domestically in the US, but also in the Caribbean and Europe.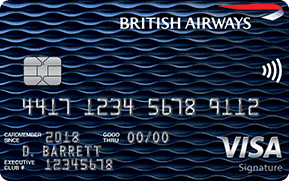 While the long-haul Europe flights are rarely a good use of Avios, most domestic flights and even Caribbean flights, I often come out way ahead using Avios instead of AAdvantage miles.
My preference in using my new stash of Avios would be flying to Turks & Caicos, since it sits just inside Zone 2 on the British Airways Partner Award Chart, meaning nonstop one-way flights in economy will run you just 9,000 Avios per person. This means I can stretch these 100,000 British Airways Avios into just shy of 3 round-trip tickets.
And with roundtrip tickets regularly costing $800+ for these same flights, the value of being able to use such a low number of points for these flights is hard to beat!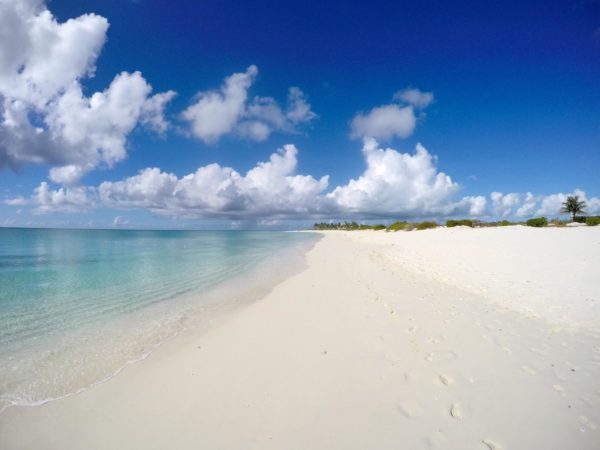 It's also my wife's and my favorite island in the Caribbean, and we've been pretty fortunate to have traveled to a number of islands all over the Caribbean. Yet we'll go back to Turks & Caicos at a moment's notice.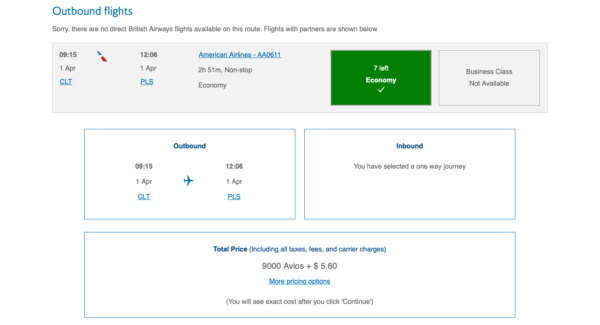 If I'm heading anywhere further south in the Caribbean, a number of destinations will bump up into the next zone on the British Airways Partner Award Chart. This means they'll cost just 11,000 Avios per person for one-way flights in economy, still a deal I'm happy to book.
American AAdvantage requires 15,000 miles for a one-way economy award ticket to the Caribbean, so being able to book a round-trip ticket for 18,000 Avios instead of 30,000 American miles is an opportunity I'm not going to pass up.
---
Carly Helfand

When I moved to Portland, Oregon, I really began to lean into my favorite use of British Airways Avios: Using them to book Alaska Airlines flights. Yes, the process is slightly cumbersome, as the BA website doesn't show Alaska availability and you have to book award tickets over the phone. But I've always found that it's a comparatively quick, easy phone call, and I do this a lot.
With Portland serving as one of Alaska's hubs, my most convenient flight options are often on Alaska. But Alaska's own miles are relatively difficult to earn, given that the program isn't a transfer partner of any major credit card companies—unlike BA, of course. So I tend to transfer many of the transferable points I earn through Chase and American Express credit cards to British Airways.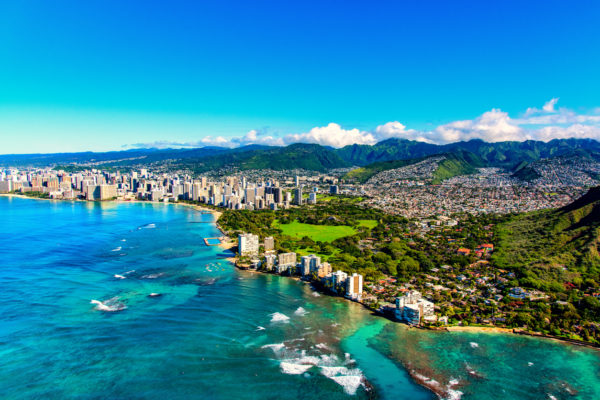 100,000 British Airways Avios would help me accomplish one of my main travel goals since moving to the West Coast—visiting each of the four major Hawaiian Islands (Oahu, Hawaii, Kauai, and Maui) by doing one trip each year for four years. From the West Coast to Hawaii, BA charges just 26,000 Avios round trip in economy, so those 100,000 Avios would leave me just 4,000 Avios shy of enough to complete that goal.
Are there other cheap ways to get to Hawaii? Of course, especially with Southwest's entry into the market. But coming from Portland specifically, it's really tough to beat the convenience of Alaska's nonstops, and BA makes those nonstops easy to snag.
---
Anna Zaks

I'll admit, I've never used British Airways Avios before and I had to do a bit of research and some thinking about how I'd use 100,000 Avios. My husband and I travel to Europe a lot, but BA levies super huge surcharges on all flights going through London. I refuse to pay hundreds of dollars in addition to tens of thousands of miles for any award, so I had to get creative.
One of the great uses of Avios is booking partner award flights. I've wanted to go back to Australia for a while, and because domestic flights in Australia could be quite expensive, I'd use Avios to book Qantas flights. For example, I could book a flight from Melbourne to Perth, two Australian cities I haven't been to before, for 11,000 Avios.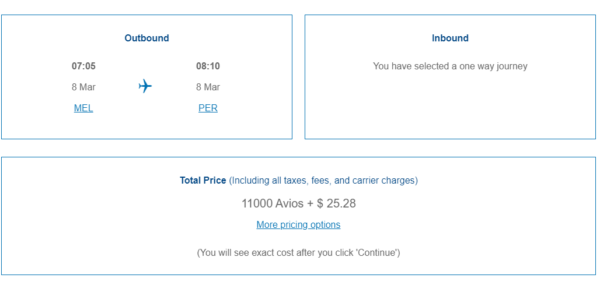 Or, if I wanted to splurge and be more comfortable on the 4.5-hour flight between any of Australia's far-flung cities, I could book business class for 22,000 Avios.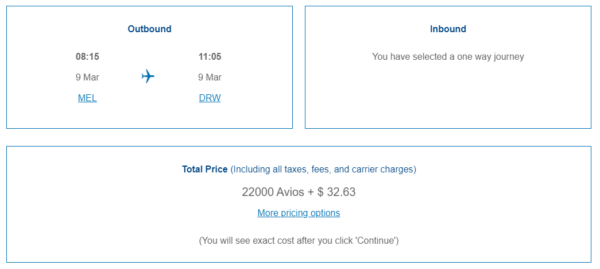 At these great rates, my husband and I could hop all over Australia and still have some Avios left over for another short trip!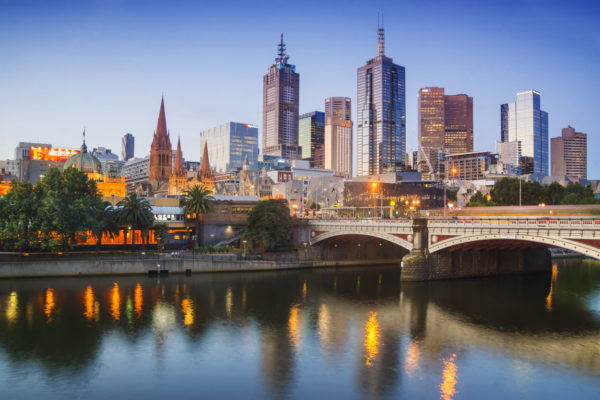 This is a case where knowing about airline alliances and how to redeem points on partner award flights could be really useful. Qantas charges 18,000 points for the same flight and Qantas points are a little bit harder to earn because they aren't a transfer partner of Chase.
---
Travis Cormier

The biggest challenge when using British Airways Avios is that British Airways' program uses a distance-based award chart. Since I'm based in Houston, this doesn't make British Airways Avios the most useful for me since I'd be connecting in Dallas (DFW) most of the time.
I keep a stash of Avios tucked away. In case you missed it, we get hurricanes in Houston and getting out of the city before one hits can be a nightmare. For just 7,500 Avios, I can hop up to Dallas and be away from the storm in no time.
But let's face it, I'm not keeping 100,000 Avios just to escape a hurricane. I would want to use them to actually go on vacation! While British Airways doesn't publish an award chart, thanks to research you can put together about how much each flight will cost based on distance.
In that chart, the 2,001-3,000 mile flight segment is a wonderful sweet spot. Economy flights only cost 13,000 Avios, meaning a round-trip costs 26,000 Avios. This is just long enough to get you to some awesome destinations, like Hawaii that Carly mentioned earlier.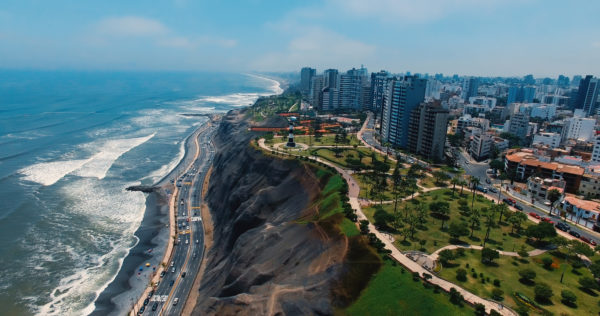 But there's no need to stop there. You could fly from Boston (BOS) to Dublin, Ireland (DUB). You could travel from Miami (MIA) to Lima, Peru (LIM). All of these routes fall in this sweet spot.
Piecing some of these together, however, you can make some really awesome trip combinations. So if I had 100,000 British Airways Avios and unlimited time to travel, I'd use them for a pretty epic adventure.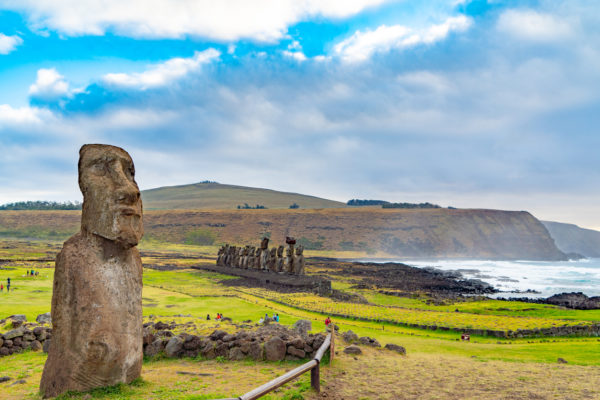 I'd start by flying from Houston (IAH) to Miami (MIA) on American Airlines for 7,500 miles. From there, I'd fly down to Lima, Peru (LIM), and spend some time in Lima before traveling to Easter Island (IPC). After exploring Easter Island, I'd hop over to Tahiti (PPT). After enjoying my time in Tahiti, I'd turn around and do it all over again!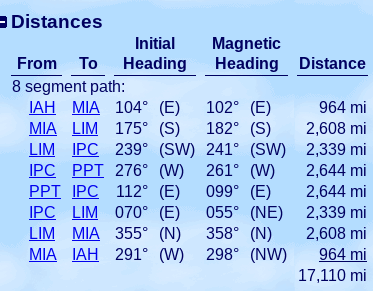 Each flight only costs 13,000 miles since each flight, excluding the Houston leg, falls into the 2,001-3,000 mile range. In total, you'd use only 93,000 Avios to experience 4 different spots. This would leave 7,000 in the bank for emergency use.
---
Joe Cheung

Often when we discuss how we'd use miles from a certain program, I like to dream big and think of aspirational trips. But if I had 100,000 British Airways Avios, I know exactly how I'd use them and it wouldn't be fancy in the slightest.
As others have mentioned, British Airways' distance-based chart can provide great value. There's a specific route that my family flies at least once a year: Boston to Charlotte on American Airlines to visit my sister-in-law and her family.
If there's a direct flight, it costs 90,000 miles round-trip in economy for my entire family of five, so that's how I'd use the 100,000 British Airways Avios with 10,000 miles to spare!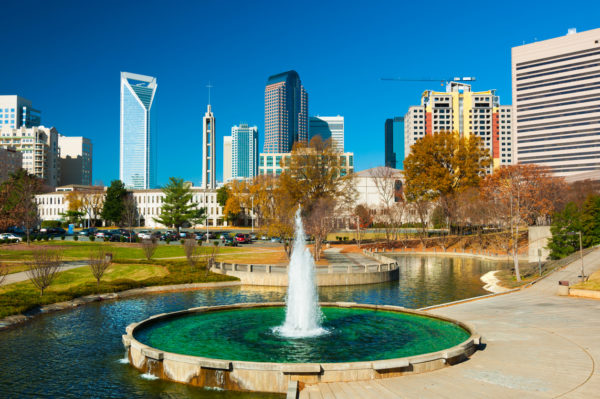 I'd highly encourage anyone taking domestic trips to AA hubs like Charlotte to use British Airways whenever possible. Those same flights would cost 125,000 American Airlines miles typically – more miles and harder to earn. If you live on the eastern seaboard or are taking short hops from a hub like Dallas, always see if you can book with Avios when flying American. It's not the most exciting redemption, but it's one that gives our family joy every time we make it.
---
Charlie Lewis
When deciding how to use 100,000 British Airways Avios, there are a few things I always like to keep in mind. First, Avios redemptions are priced per flight based on the distance flown, so nonstop flights are generally a better deal than connecting itineraries. Second, carrier-imposed surcharges are passed on when flying certain airlines, including British Airways.
Using Avios on partner airlines that don't impose surcharges like American and Alaska, or partners with low surcharges like Aer Lingus and Royal Air Maroc, is the best choice.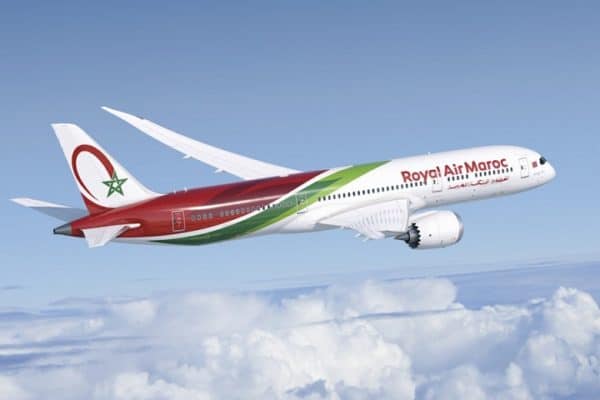 Finally, in some cases, redemption rates are higher for travel during peak periods – British Airways and its partners Iberia and Aer Lingus each have their own peak and off-peak calendars; other partners have the same (slightly higher) prices year-round.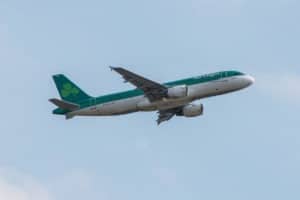 My favorite way to use Avios is for short-haul flights anywhere in the US, Canada, or Mexico from 18,000 Avios round-trip. Any flight on American or Alaska under 1,150 miles costs just 9,000 Avios each way or 18,000 Avios round-trip. This can be especially useful for flights to smaller airports where there's little competition or cross-border flights. You won't have to pay carrier-imposed surcharges, though cross-border flights may have higher taxes.
British Airways Avios can also be transferred to Iberia or Aer Lingus for even more options – Iberia is particularly useful for connecting flights since it bases Avios prices on the total trip length rather than individual flight segments.
---
Anya Kartashova

British Airways Avios come in handy whenever you need to book a short flight operated by a Oneworld alliance member that is also expensive when paying for it in cash.
Because Avios aren't really my go-to currency when booking long-haul trips or flights with connections, I've used them only to book certain segments within an already-planned trip between two nearby cities.
For example, in the past, I've flown from Nassau, Bahamas, to Grand Cayman—a flight whose cost hovers in the $500 range—for 4,000 Avios one way on British Airways. I've also spent 4,500 Avios to fly from Sydney to Melbourne, Australia, and 10,000 Avios to fly from Melbourne to Cairns on Qantas.
What I'm trying to say is it would take me a while to redeem all 100,000 BA Avios, but I've got some ideas.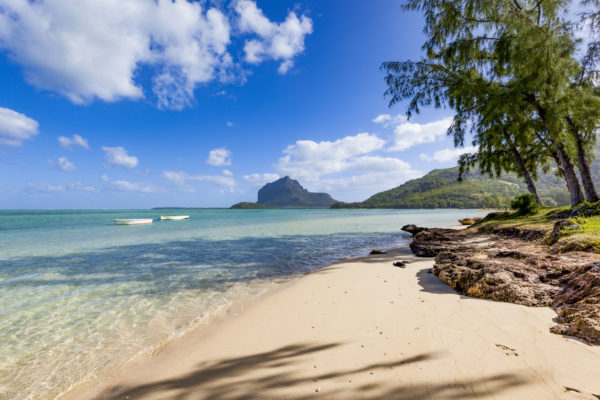 If I ever find myself in South Africa again, I'd be interested in tacking on another destination I haven't visited yet. For example, Mauritius—an island nation in the Indian Ocean. A British Airways franchisee Comair flies to the island from Johannesburg, and standard British Airways redemption rates apply—8,500 Avios on off-peak dates and 10,000 Avios on peak dates.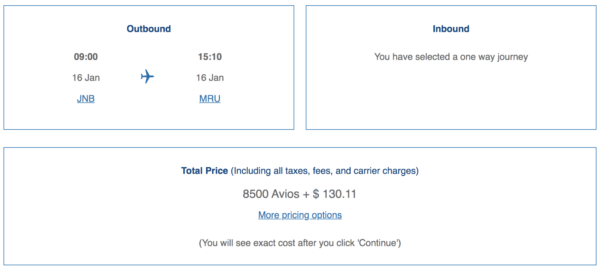 The taxes run pretty high at $130, so I'd have to look at cash rates for this route on specific travel dates to decide whether redeeming Avios makes sense or not. Still, 8,500 Avios + $130 for a four-hour flight isn't that bad.
Another side trip I'd consider would be from Santiago, Chile, to Easter Island on partner LATAM (the partnership will no longer be in place on May 1 when the Latin American airline leaves Oneworld and joins SkyTeam).
If you can find it, a one-way flight from Chile's capital to the island in economy will set you back just 13,000 Avios—the same flight that costs $589 when you pay cash.

However, just because it's possible theoretically, doesn't mean it's possible in reality. When I ran a search for this article, only one seat in business class was available per flight on all the dates in the spring of 2021 I tried. Unfortunately, a business-class ticket requires 38,750 Avios each way.
This might have to be a matter of total availability and flexibility. If a seat opens up on any of the dates, I'll take it.
Final Thoughts
The two biggest keys to maximizing your British Airways Avios are avoiding surcharges and booking nonstop flights. As you can see from the examples shared by the 10xTravel team, another key is avoiding long-haul flights as the award rates on those flights aren't the best.
However, if you want to book a short flight on British Airways, American Airlines, Qantas, or otherwise, BA Avios can be quite useful – especially for economy tickets. Whether you want to fly to or hop around the Caribbean, take a quick trip in the U.S., or fly from the west coast to Hawaii, there are plenty of ways to get value out of your British Airways Avios.
New to the world of points and miles? The Chase Sapphire Preferred is the best card to start with. With a bonus of 60,000 points after $4,000 spend in the first 3 months and 2x points on dining and travel, this card truly cannot be beat!
Learn More