In This Article
Loading table of contents …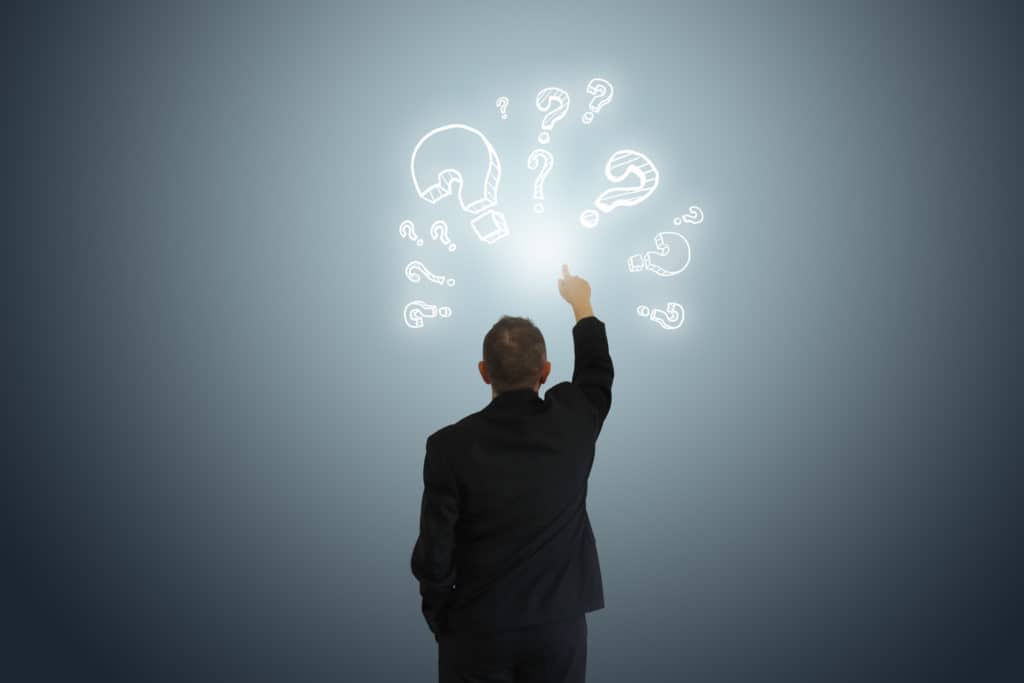 Note: Some of the offers mentioned below may have changed or are no longer be available. You can view current offers here.
The Platinum Card® from American Express has long been the Cadillac of the premium card space since its original launch way back in 1984. Over the years, American Express has iterated the card time and time again by adding and adjusting benefits as they continually try to offer an extensive number of benefits to their cardmembers and maintain itself as a league leader in the premium card space.
But, even as attractive as the Amex Platinum has been for so many cardmembers, I've yet to bite the bullet on it. I'm certainly in the minority with my rationale, but I wanted to walk through why I've held off this long on getting the Amex Platinum, as well as explore whether some recent changes to it might help change my mind about applying for it.
Big Annual Fee
At now $550 per year, the Amex Platinum commands the highest annual fee amongst it's premium card counterparts. The annual fee recently jumped from $450 to $550 in the most recent iteration when American Express introduced some new benefits and changed and removed some existing ones.
At $450, it was an attractive card to me, but one I was holding off on applying for until I was sure I could maximize its benefits and get the welcome bonus that I wanted.
At $550, even with its new included benefits that aim to help offset its annual fee, it's really hard for me to justify adding it to my wallet, especially now that the Chase Sapphire Reserve recently raised it's annual fee to $550 as well, and I'm a cardholder of it.
Complicated List of Perks and Benefits
The Amex Platinum maintains an impressive list of perks and benefits that are included for cardmembers who continue to get value out of the $550 annual fee. While the full list of perks and benefits is impressive, I think it's necessary to look at the main ones to gauge if the effort to use them makes the overall card worthwhile for me.
The Good:
Centurion Lounge access
Without a doubt, Centurion Lounges are a step above most if not all of their counterparts in the U.S. The card allows access to the cardmember and 2 guests for up to 3 hours (officially) before departure and these lounges offer several complimentary perks including:
An extensive buffet
A bar with bartenders ready to make cocktails
A spa with complimentary 15-minute massages
WiFI
Workspaces
Conference rooms
Shower suites
Additionally, they're often uniquely designed with an emphasis on the local cuisine. So having access to this lounge network is certainly an incredible benefit.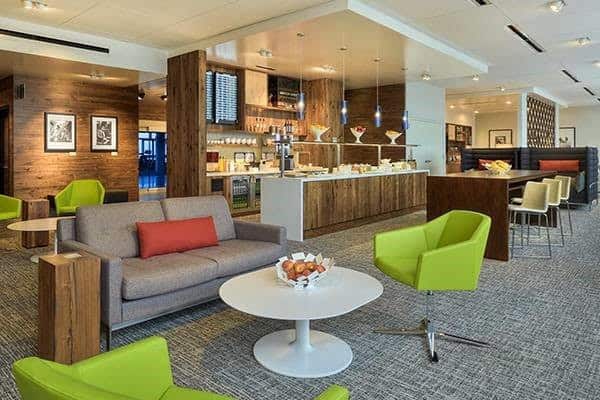 $200 Yearly Airline Fee Credit
Probably the leading perk offered by the Amex Platinum to help offset the $550 annual fee is the $200 annual credit for airline fees. Designed to offset fees such as checked baggage, change fees, seat selection, phone reservation fees and more, when used properly, you can cover a number of incidental charges often incurred during travel.
Priority Pass
It's hard nowadays to offer a premium credit card and not include a Priority Pass membership. While the Priority Pass footprint here in the U.S. is limited, having access to 1,200+ airport lounges worldwide, albeit of varying quality and benefit, is a nice benefit to include on the Amex Platinum. I've been able to take advantage of the Priority Pass perk on almost all of my travels where possible thanks to the Priority Pass membership via my Chase Sapphire Reserve.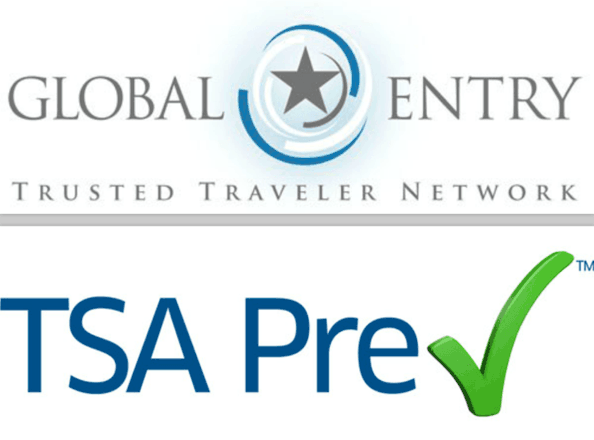 $100 Global Entry or $85 TSA Pre-Check credit
Similar to the Priority Pass benefit, having credits to cover Global Entry or TSA PreCheck come with a number of premium credit cards. This will likely be an overlapping benefit to other cards that you have in your wallet, but feel free to take care of friends and family members and cover their Global Entry or TSA PreCheck costs.
You never know, it may open up the door to a few referral benefits in the future! Note that this credit is only good every 4 years, so be sure to factor that into your annual fee calculations.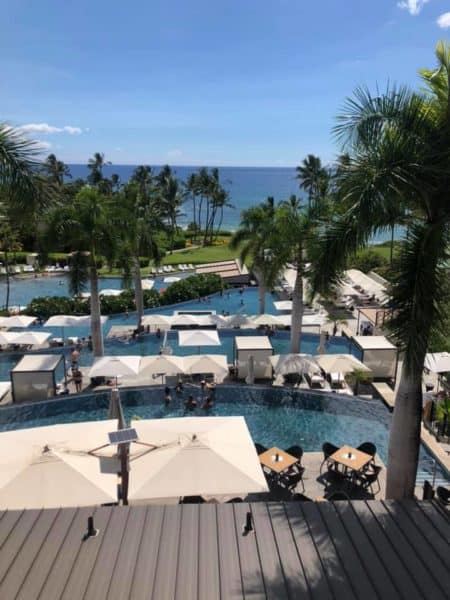 Amex Fine Hotels & Resorts
This may be one of the more undervalued perks of the Amex Platinum cards. The Amex Fine Hotels & Resorts program takes stays at luxury properties around the world, and kicks them up a notch and then some. Booking through FH&R gives you access to perks like room upgrades, free breakfast, late checkout, and at some properties even includes things like a $100 spa credit, $100 food credit, and often much more.
If you pay cash for a stay, this works out great. However, I rarely end up booking cash stays for stays, so I probably wouldn't get much value out of this perk, but many people absolutely do.
Some of the other perks of the Amex Platinum not mentioned included features such as:
Access to International American Express Lounges
Access to Delta Sky Clubs (when you're flying Delta that same day)
Gold Elite status with Hilton and Marriott
5x Membership Rewards points per dollar on travel booked directly with the airline/hotel or Amex Travel
Amex Offers
Trip Cancellation and Interruption Insurance
Trip Delay Insurance
Car Rental Loss and Damage Insurance
Purchase Protection & Extended Warranty
Baggage Protection and Insurance
The Bad:

Centurion Lounge access
The incredible value presented by the Centurion Lounge access is also its Achilles heel – as cardmembers have become more savvy in the points and miles game and started getting more accustomed to the benefits that accompany cards with higher annual fees, the Centurion Lounges are feeling the effect first-hand by regularly being overcrowded.
Given how much better the Centurion Lounges are when compared to most of the U.S. airline lounges, it's no surprise that cardmembers flock to Centurion Lounges over the far inferior Admirals Club, many Delta SkyClubs, and other airline lounges.
But, at times, it's often tough to find a seat and all of the food seemingly gets snatched up within minutes of it being put out on the buffet. It also causes the Centurion Lounges to sometimes feel just like the hustle and bustle of the main terminal that you're trying to avoid by being in the lounge in the first place!
$200 Yearly Airline Fee Credit
You'll see this is another perk that is mentioned as both a good and bad perk – this is intentional. While it's nice to effectively reduce the $550 annual fee by offsetting up to $200 in yearly airline fee credits, the benefit is limited and can actually be a little bit tricky to use.
You have to lock yourself into the airline you choose at the beginning of the year and you can't change it once it's selected. If you're not loyal to a particular airline, this complicates maximizing this perk as it can be challenging to redeem $200 of qualifying purchases on your selected airline if you bounce around between airlines.
It's also like solving a Rubik's Cube to figure out what actually triggers the credit, and what you're going to be on the actual hook for that isn't a qualifying transaction.
Instead of all of this complication in redeeming this benefit, in my opinion it should instead be just a straight travel credit of $200 for anything coding as travel, just like the Chase Sapphire Reserve handles it. The travel credit on the Sapphire Reserve is super easy to follow and understand, and I often don't even notice that I've even used it. That's how it should happen on a card with a $550 annual fee.
Priority Pass
Yet again, you'll see that this benefit is listed as both a good and bad perk. As of August 2019, the Priority Pass benefit took a major hit as Amex cut complimentary airport restaurant access for its Priority Pass benefit that it offers across a number of its cards.
The Priority Pass network in the U.S. is already very limiting, so taking out 28 eligible restaurants from the pool of available redemptions hurts the value of offering this perk in my view.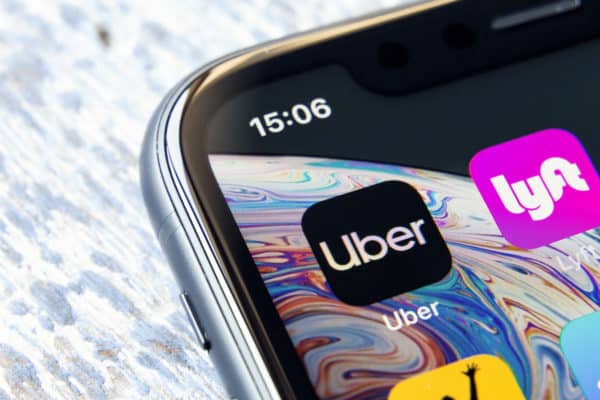 $200 yearly Uber credits
Potentially the most frustrating perk of all on the Amex Platinum is the Uber credits. On paper, $200 of Uber credits annually sounds like a great perk, and combined with the $200 airline fee credits, wipes out a bulk of the $550 annual fee.
But this perk is virtually too good to be true in my particular case – the credits are issued as $15 per month, and $35 for the month of December rather than in one lump sum. And they expire, so if you don't use them in the month that they're issued, they disappear.
This is no problem if you live in New York City, Chicago or another major city where you Uber regularly. However, I only take Uber when I'm traveling, so I'd struggle to use it each month.
I hear plenty of chatter from friends that they have to use Uber Eats at the end of the month just to use their credit, but even then they often forget about it.
This perk would be much better for the cardmember to instead be issued once as a $200 credit and allow the cardmember to use as they prefer.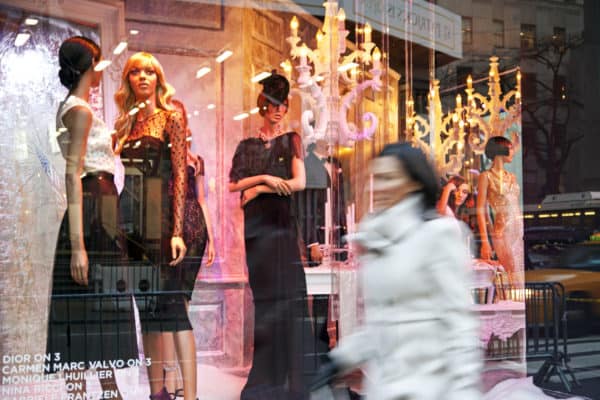 Saks Fifth Avenue credit
The $50 credit you get twice per year for Saks Fifth Avenue is nice, but I've never actually shopped at Saks Fifth Avenue in my life. Maybe I'm in the minority on this, but this wouldn't exactly be much of a benefit for me.
The last thing I like to have to do is be forced to spend extra money that I'm not planning on spending anyways to get a benefit. But, I'm sure I could find a way to use it. Besides, similar to the Uber credit, Amex complicates this benefit by issuing it in 2 $50 credits, instead of 1 $100 credit.
So Why Haven't I Applied
As I've outlined my thoughts on the good and bad of the Amex Platinum above, I still think it's a great card and think it belongs in the wallets of many. Just for the last few years as I've analyzed my own credit card portfolio, it hasn't been a good fit for me. But I'm still optimistic about it, and my particular situation and personal analysis of why I haven't gotten the Amex Platinum yet shouldn't deter you if you're looking to add it to your wallet!
Here's why:
Historically, I haven't been able to take advantage much of Amex transfer partners other than Delta and British Airways/Iberia/Aer Lingus Avios. I get tons of value out of transferring points to Avios, but I earn Chase Ultimate Rewards points faster than Membership Rewards points, and I can transfer from Ultimate Rewards to Avios just like I can from Membership Rewards, so that would be my preference.
But I'm learning more and more still (yes, even us "pros" still learn) and eyeing some future opportunities for uses for Membership Rewards points. So I'm now earning more Membership Rewards points whenever possible, and Membership Rewards earning cards are now a higher priority on my list of future credit cards.
Another reason why I've held off on the Amex Platinum is that I rarely have regular access to Centurion Lounges. With such a limited footprint of Centurion Lounges nationwide, I usually only have access to them when in NYC, which is only a couple of times per year. Occasionally, I'll fly through MIA to the Caribbean, or DFW on a domestic trip, but these are certainly rare, and not something I can plan to take advantage of.
This may change though as Charlotte (CLT) is one of my home airports and a Centurion Lounge is slated to open in 2020. As I regularly fly through CLT, it may be convincing enough to jump on the Amex Platinum, especially if I'm able to secure an elusive 100,000 point offer. But I am certainly concerned that the Centurion Lounge in CLT will quickly be overrun and crowded as there are no real other notable lounge options in that airport. But time will tell!
Finally, I've had the Chase Sapphire Reserve since the day it was launched. My favorite perk of the Sapphire Reserve is the travel protections that it offers – primary rental car coverage, trip cancellation or interruption insurance, trip delay reimbursement, baggage delay reimbursement and lost baggage reimbursement.
Until now, the Sapphire Reserve has been far superior in offering these perks – some of them the Amex Platinum didn't offer at all!
But as of January 1, 2020, the Amex Platinum (as well as a few other Amex cards) now include benefits such as trip cancellation and interruption insurance as well as trip delay insurance, which better positions them to compete with some of the benefits that are offered by the Sapphire Reserve.
I certainly won't ditch my trusty Sapphire Reserve, but Amex Platinum makes a much more compelling case in my eyes now by adding these additional protections to bring it more in line with the Sapphire Reserve, as well as their 5x earn on all airfare and hotels booked through Amex Travel or directly with the airline/hotel. Not to mention a number of the perks and benefits I've already outlined above.
However, after reading Travis' breakdown of the Sapphire Reserve vs. the Amex Platinum with it's new benefits, I'll definitely be keeping my Sapphire Reserve, and not replacing it with the Amex Platinum. But if that elusive 100k offer reveals itself to me again, you can bet I'll be applying!
My Take
After laying out some of my pros and cons listed above, you might be surprised to know that I actually wanted to apply for the Amex Platinum back in 2017. I got the coveted CardMatch offer of 100,000 Membership Rewards points after $5,000 in spend.
But, I didn't apply for the offer right away as I was busy and was still analyzing whether or not to pull the trigger. In fact, I even closed the browser window and figured I'd get to it later that night or week. Well, I've since not been able to get that offer to show up again no matter how often I check on CardMatch.
Since Amex bonuses are once-in-a-lifetime, I personally won't be applying for the Amex Platinum with a 60,000 Membership Rewards points after $5,000 in spend offer that is the standard public offer. For me, at 60,000 Membership Rewards points, it just makes this card not as high of a priority for me given my focus on earning other points and miles.
Instead, I'm just biding my time until I can hopefully luck my way into a 100,000 offer again, and you can bet I'll now be applying if that time ever comes. There's no guarantee that it will, but if it does, I sure will be glad that I waited!
New to the world of points and miles? The Chase Sapphire Preferred is the best card to start with. With a bonus of 60,000 points after $4,000 spend in the first 3 months and 2x points on dining and travel, this card truly cannot be beat!
Learn More