In This Article
Loading table of contents …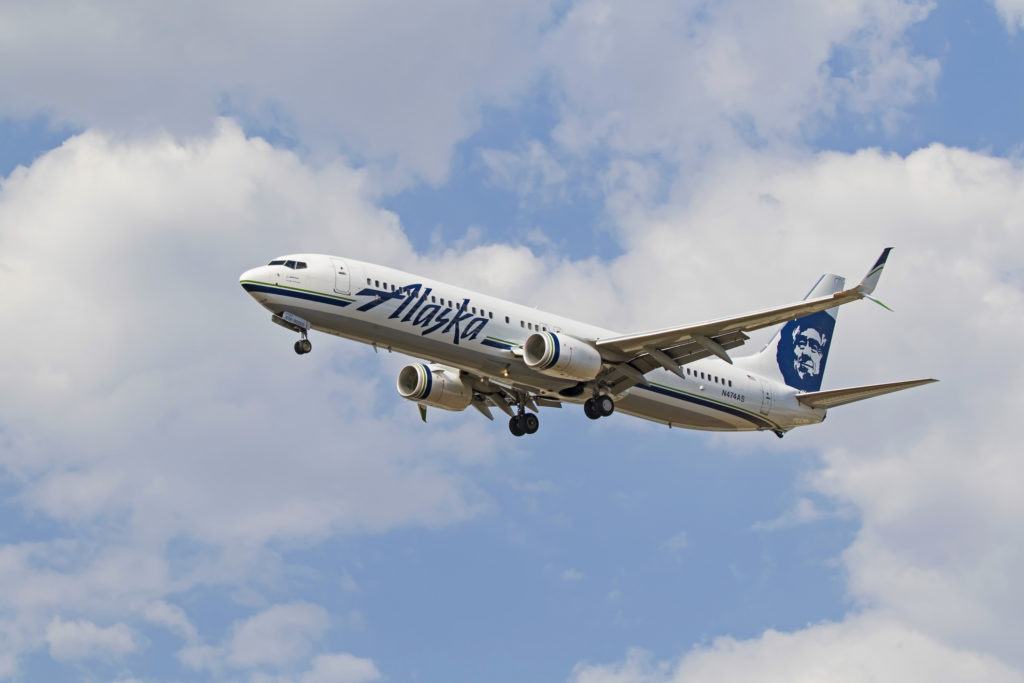 Note: Some of the offers mentioned below may have changed or are no longer be available. You can view current offers here.
Award booking can be tricky. You have to choose an airline, the class of service, and then choose your dates. If the dates correspond to a special occasion and you absolutely must travel on specific dates, you are going to want to book your flight as early as possible.  
Most airlines open their flight schedules, and their corresponding award availability, 11-12 months in advance of departure. If your dates are set in stone, booking early is a great way to secure your flights. You can then spend the time leading up to your trip planning excursions, dinners, and sunset cruises.
However, booking flights a year in advance can backfire if your plans need to be cancelled due to a job change, a move, an illness, or other life events that get in the way of travel.
Airlines recognize that award tickets might have to be cancelled. Airlines also recognize that they can profit off these cancellations, so many airlines charge award ticket cancellation fees. These are fees that airlines charge to give you back your miles. Some airlines have no fees (yay for Southwest), while others have fees up to $150 (boo to you, Delta Air Lines).
Hopefully, you will never have to cancel an award ticket. Yet, things happen, so here is a breakdown of airline fees and rules, just so you are prepared.
Domestic Airlines
Alaska Airlines Mileage Plan
Alaska Airlines charges $125 per ticket to make changes or cancellations to award bookings if the change or cancellation is made within 60 days of departure. If changes or cancellations are made more than 60 days before departure, the cancellation fee is waived.
Any changes or cancellations need to be made prior to your flight departure, otherwise, the miles will be forfeited.
For those who have earned Mileage Plan MVP Gold or 75K elite status with Alaska Airlines, the change and cancellation fees are waived.
American Airlines AAdvantage
American Airlines charges $150 per account for the first cancelled award ticket. Tickets reinstated to the same account at the same time will be charged $25 per ticket. For example, if you booked a ticket for yourself and your friend, wholly using miles from your account, cancelling both tickets and having the miles reinstated would cost $175.  
If you and your friend had decided to book your tickets from your individual accounts, the cost of reinstatement would be $300, as each of you would have to pay the $150 per account.
This fee is waived for Executive Platinum members when using miles from their account.
American Airlines does allow for free award ticket changes, provided the origin and destination cities remain the same. This means you can change your dates of travel without a fee, but you can not change your departure or destination cities.
Delta Air Lines Skymiles
Delta Air Lines charges $150 per ticket to make changes or cancellations to award bookings. They also require award tickets to be cancelled 72 hours before your original flight departure time to redeposit miles.  

Delta has some of the highest award cancellation fees in the industry and they require three days notice to cancel your ticket in order to redeposit your miles. Coupled with their unwillingness to publish an award chart or provide competitive redemption rates, it seems like Delta just does not want SkyMiles members to fly on award tickets.
This fee is waived for Platinum and Diamond Medallion members.
JetBlue TrueBlue
JetBlue charges $75 per ticket for changes or cancellations to Blue and Blue Plus fares made 60 days or more before departure.
For changes and cancellations made within 60 days of departure, the fees are associated with the cash price of the ticket that was purchased. Fares under $100 are charged a $75 fee, $100-$149.99 incur a $100 fee and fares $150 above have a $150 fee.
As JetBlue is a revenue based program, the number of miles needed for an award ticket is associated with the cash price of a ticket.   
Southwest Airlines Rapid Rewards
Southwest Airlines is a gem among domestic airlines. As other airlines keep increasing fees to drive profit, Southwest has maintained their "no change fee, no cancellation fee" policy.
When booking with Rapid Rewards points, tickets can be canceled up until departure time, with a $0 fee. The points will be redeposited in your Rapid Rewards account, and you can use those points to book a future flight for yourself or anyone you choose.
Changes can be made to any flight booked with Rapid Rewards points without incurring a fee.  You can even change or cancel a flight after you are checked in.
WARNING: If you change a booking on Southwest Airlines, the booking will become a non-refundable booking. This means that your Rapid Rewards points will be returned to you, but any taxes and fees you paid will become a travel voucher with Southwest rather than the money being returned to the credit card you used to pay. You are much better off canceling and rebooking than changing a ticket on Southwest.
United Airlines MileagePlus
United Airlines charges various fees for changes or cancellations based on the time before departure and the booking member's MileagePlus elite status level.
For general members, the change or cancellation fee 61 days or more prior to departure is $75 per ticket. When the change or cancellation is 60 days or fewer before departure, the fee is $125 per ticket.
United's change and cancellation fees are summarized below. Note that any change (date, time, cabin, award type or carrier) will trigger the fee.

International Airlines
With Chase Ultimate Rewards, American Express Membership Rewards, Citi ThankYou Points and Starwood Preferred Guest (SPG) Starpoints having so many different travel partners, it is important to know award cancellation policies for some of the major  international airline transfer partners.
Air France/KLM Flying Blue
Classic Award flights booked using FlyingBlue can be changed or cancelled for a fee of €45 (about $50).
Flex Awards do not charge any change or cancellation fees, but the extra miles needed to book a Flex Award is not worth the savings of €45 in the event you have to reschedule your flight.
The popular FlyingBlue Promo Awards do not allow any changes or cancellations. If you are booking a Promo Award, make sure you are going to take the flight!
British Airways
British Airways award cancellation fees vary, depending on the departure city of your award flight.
For flights departing from North America, the change or cancellation fee is $55 per ticket. For flights departing from Europe, the change or cancellation fee is generally €42.50, however flights departing from certain countries have different fees.
British Airways charges a $25 service fee if you call their customer service line to cancel your award ticket and requires changes or cancellation of an award ticket to be made at least 24 hours before departure.

The cancellation fee structure for British Airways is actually quite interesting.  The fee is only applied if you want your Avios and your taxes refunded.
I'm sure you're thinking, "Of course I want my taxes refunded!"
However, since award booking taxes can be quite low on some flights, it is sometimes cheaper to forfeit your taxes than it is to pay the fee.
Korean Air Skypass
Korean Air charges KRW 30,000 (about $27) for changes made to international bookings. There are no fees for changes if you are traveling domestically within Korea.

The cancellation fee is interesting because Korean Air charges the cancellation fee in Skypass miles. If you cancel your ticket within the validity period (which is one year from the date of issuance), Korean Air charges 3,000 miles for an international flight. If traveling domestically within Korea, you will pay 500 miles.  
Thankfully, you will not have to have extra miles in your Skypass account to pay for your cancellation.  The cancellation fee will be deducted from the number of miles returned to you.
Singapore Airlines KrisFlyer
Singapore Airlines has fairly low change and cancellation fees. As long as you change or cancel at least 24 hours before your departure, the change fee is $20 per ticket and the cancellation fee is $30 per ticket.
Virgin Atlantic FlyingClub
Virgin Atlantic charges a £30 fee for changes or cancellations to tickets that originate in the UK, or $50 for changes to international flights originating outside of the UK.
Virgin Atlantic is particularly vicious about their 24-hour cancellation period.  If you cancel and pay the fee 24 hours or more before your departure, you will be refunded 100% of your miles and the associated taxes and fees you paid for your reward flight.
However, should you end up cancelling your flight within 24 hours of your departure, no miles will be refunded and only the taxes and fees will be returned.  
How to Avoid the Fees
Many programs have lowered or waived fees for their program's elite members. Always try to book your flights from a member account with the highest status possible.

That may mean having to transfer Chase Ultimate Rewards points to a member of your household, then having them transfer the points to their airline account and then booking the award ticket.  It might take a little extra time up front, but being able to save hundreds of dollars in airline change or cancellation fees will make you glad you did!
When you absolutely have to cancel or changes an award booking, we know calling customer service can be a pain. However, customer service agents sometimes have the ability to waive the fee for you.
I recently had to cancel two award tickets booked with United MileagePlus miles. With my Premier Silver elite status, the cancellation fee 61+ days prior to departure is $50 per ticket.
I called and spoke with an agent, explaining that I needed to cancel both tickets on my reservation. He explained the miles would be deposited back into my account, and the taxes and fees would be refunded to my card. He then explained that there was a redeposit fee of $50 per ticket.  

I asked, "Is there any way you could waive that fee for me?".  He paused and said "Let me see what I can do", and after 30 seconds he replied "I was able to waive the fee. Is there anything else I can help you with today?". I said "No, that's all for today. Thanks for your help" and in under 5 minutes, I saved myself $100!
Now, this doesn't mean it will work every time, but it certainly doesn't hurt to ask. Remember, even if you don't get the fee waived, never stop being polite!
Final Thoughts
Having to change or cancel flights can be a pain and hopefully you won't have to do so but, if you do, knowing the change and cancellation rules for your award ticket will put you in control and prevent any surprises.

New to the world of points and miles? The Chase Sapphire Preferred is the best card to start with. With a bonus of 60,000 points after $4,000 spend in the first 3 months and 2x points on dining and travel, this card truly cannot be beat!
Learn More
Editors Note: Opinions expressed here are author's alone, not those of any bank, credit card issuer, hotel, airline, or other entity. This content has not been reviewed, approved or otherwise endorsed by any of the entities included within the post.