In This Article
Loading table of contents …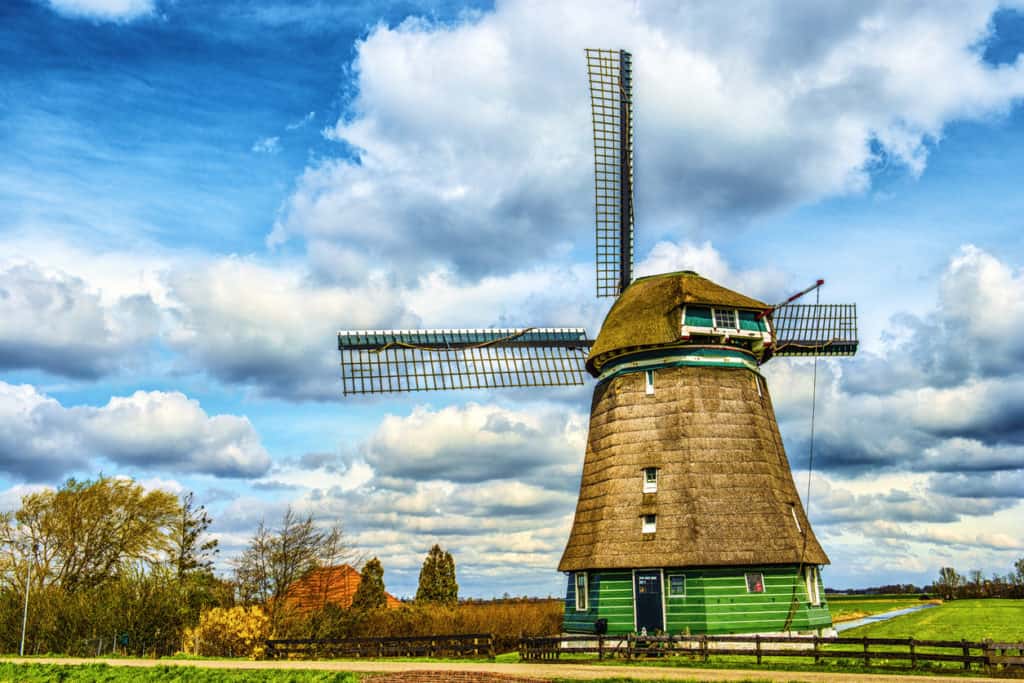 Note: Some of the offers mentioned below may have changed or are no longer be available. You can view current offers here.
Award travelers are faced with a constant dilemma: Is it best to redeem points or spend cash to book a flight?
The answer isn't as clear-cut as you might think. Are you traveling in economy class or collecting points for an inspirational redemption? Are you looking for a free trip to any destination or hellbent on extracting the best possible value from your points? In either case, you must know how to calculate your points' worth to find the answer.
Every airline program prices out award flights differently. Not only do they charge different number of miles on the same routes, but every program also uses its own system for calculating redemption rates.
In most cases, when redeeming miles for a flight, you'll find three types of airline loyalty programs: region-based, revenue-based and distance-based. However, with the introduction of dynamic pricing, you will also see some type of mixed pricing.
In This Article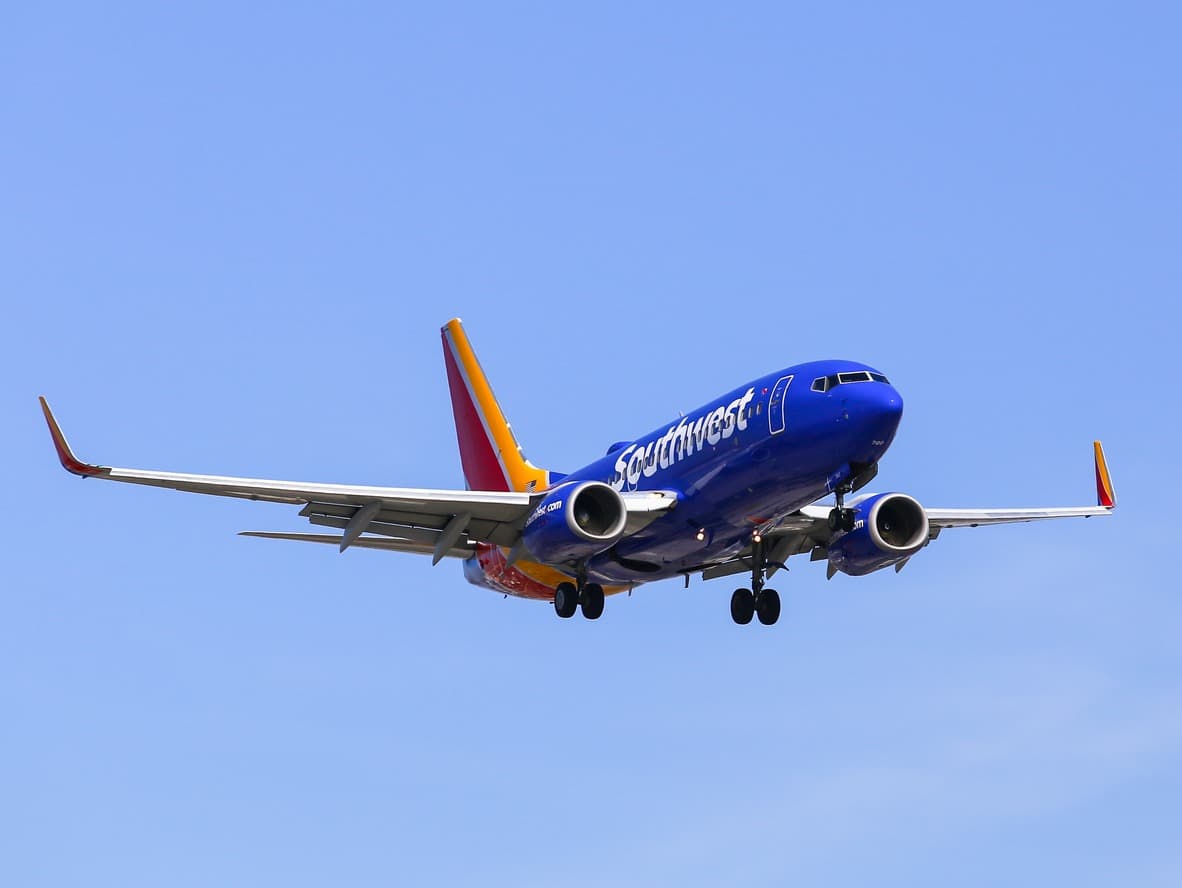 Revenue-Based Award Programs
Revenue-based programs are probably the easiest to understand, so let's start there. The number of miles required for a redemption is always based on the cash price of a ticket. You will need fewer miles to book cheap tickets and more miles to book more expensive tickets.
JetBlue TrueBlue and Southwest Airlines Rapid Rewards are revenue-based programs. As you can guess, there's little wiggle room when it comes to these loyalty programs. The price is the price, and the redemption values are tied to that price. At most, you can extract about 1.8 cents per mile from your points, but more often than not, the number isn't that high. The average hovers in the 1.3-1.7 cents per mile range.
The upside is having the ability to redeem points for any available seat. Because the redemption rate is tied to the cash cost, all seats can be booked with miles. The downside is these rates fluctuate, and you have to book award flights when the cash prices are low, i.e. far in advance or during a special sale. Luckily, both Southwest and JetBlue run no shortage of fare sales frequently.
Let's take a look at some examples.
Say, you want to fly from New York City to Aruba this spring. If you book with points, you'll redeem 18,800 points + $84.95 in taxes for the round-trip ticket in March. The same round-trip ticket costs $376.65 when booked in cash.


To calculate the value of your points, subtract taxes from the cash cost, multiple by 100 to convert to cents and divide the remainder by the number of points.
(376.65-84.95) x 100 / 18,800 = 1.55 cents per point
Keep in mind that award flights booked with JetBlue or Southwest still add on taxes. If your redemption rate is low, it can make sense to book these flights directly through the Chase Travel Portal.
Don't forget that if you have the Chase Sapphire Preferred Credit Card, your points are worth 1.25 cents each when redeemed through the portal. If you hold the fancy Chase Sapphire Reserve Credit Card, then their value goes up to 1.5 cents each.
Although JetBlue flights show up in the Chase Travel Portal and can be booked online, Southwest flights can't. You have to call Chase for assistance in booking these awards. In this case, taxes are covered with points, and you'll have no remaining cash co-pay.
Typically, revenue-based award programs aren't the best for mileage redemptions. However, if the goal is to save cash, go for it. You just have to understand that your redemption value won't be high.
Region-Based Award Programs
Region-based award programs divide the world into regions and place specific countries into those regions. An award chart will then tell you how many miles you need to fly between two cities based on their regions.
However, every region-based airline program isn't the same as each defines its own regions. Unless you're some kind of Rain Man, it's nearly impossible to memorize all of these definitions. For this reason, airlines that use this system place award charts on their websites for your reference.
Some examples of region-based airline programs are Air Canada Aeroplan, Alaska Airlines Mileage Plan and American Airlines AAdvantage.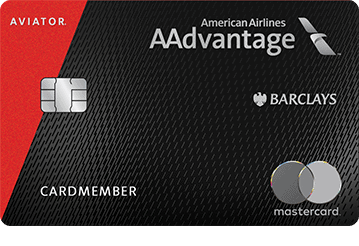 Now, why do we need to know about these regions in the first place? Because that's how we find sweet spots.
For example, even though United Airlines MileagePlus has gone dynamic (more on this later), it still divides the world into 17 regions. When using the carrier's Excursionist Perk—a free flight within a single region that's different from departure—it's in your best interest to know what those regions are.
If you fly from the United States to Japan and want a free flight to South Korea, I'm sorry to disappoint you, but it's not going to be free. Although Japan and Korea are both in North Asia geographically, MileagePlus separates Japan from Asia into a separate region. In this case, the Excursionist Perk must be wholly within Japan. You can fly from the U.S. to Tokyo, add a free flight from Tokyo to Okinawa, for example, and return to the U.S. as long as you book all the segments on one itinerary.
Another example of why regions matters is when you're looking for an award flight to a specific country, and you have points in different programs—even better, you have access to flexible points, such as American Express Membership Rewards, Citi ThankYou Points or Chase Ultimate Rewards.
Because these programs partner with many airlines, you have more redemption choices and aren't stuck with a single program. Since we already know that different airlines classify their award charts differently, there's an opportunity to save miles on flights between two specific regions by studying region-based award charts.
Let's take a look at the following example for award flights between the U.S. and Tel Aviv. When booked with United MileagePlus, the flight will set you back 42,500 miles.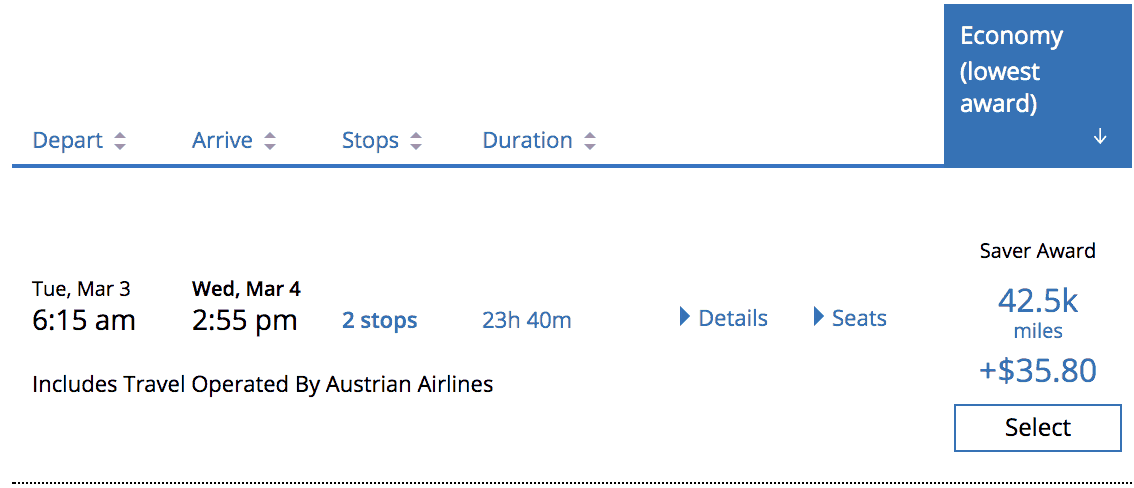 A flight between the same cities using Flying Blue program requires 29,000 miles.

Why? Because United places Israel in the Middle East, but Air France places Israel in Europe. There isn't always rhyme or reason to this—you just have to keep checking all options.
Something else you want to remember is that cash price of a ticket has no effect on how many miles are required for the redemption. Low season, peak season, airfare sale, mistake fare—it doesn't matter. The redemption rates always stay the same.
If you have some free time, it couldn't hurt to take a look at specific programs you have miles with and their award charts. Don't be afraid to perform a mock search for somewhere you're interested in traveling. You might be surprised at what you find. This way, you'll also get familiar with how many miles approximately an award should cost.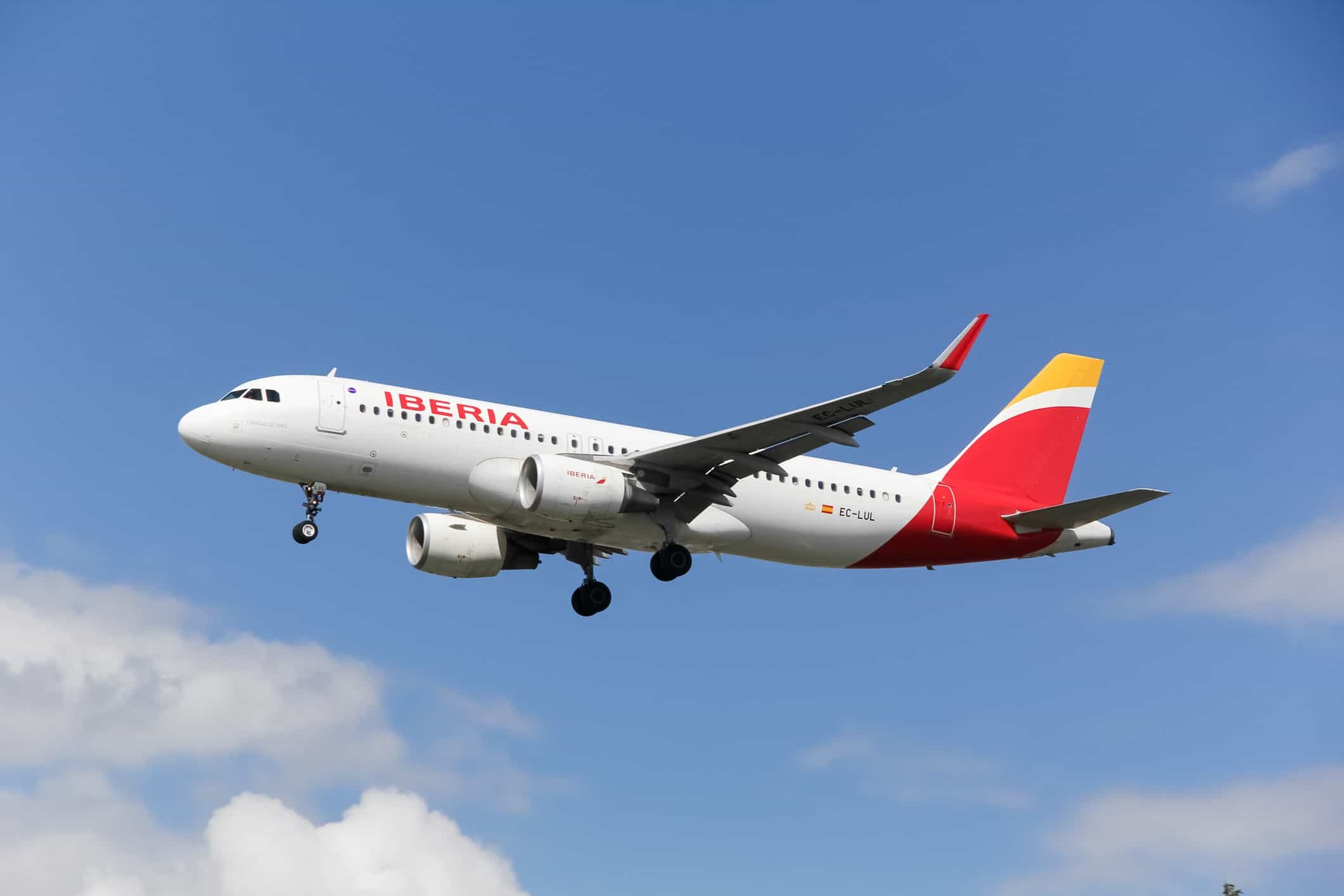 Distance-Based Award Programs
Distance-based award programs are exactly what they sound like—the longer the flight, the more expensive it gets to book with miles. Most distance-based programs implement charts with redemption rates that correspond to flight distances.
Programs such as British Airways Executive Club, Iberia Plus and Qantas Frequent Flyer, to name a few, all use distance-based award charts.
Short-haul flights is where these programs shine. We've talked about making some interesting redemptions with British Airways Avios in the past.
Another unique redemption of the Iberia Plus award chart specifically is a flight between Chicago O'Hare Airport and Madrid. When booked with Iberia Avios, it goes for just 17,000 Avios in Blue class or 34,000 Avios in business class on off-peak dates.

Distance-based flight programs are especially useful when booking short flights between separate regions. For example, Europe to Northern Africa or East Coast of the U.S. to the Caribbean. In these cases, a distance-based program typically requires fewer miles than a region-based program.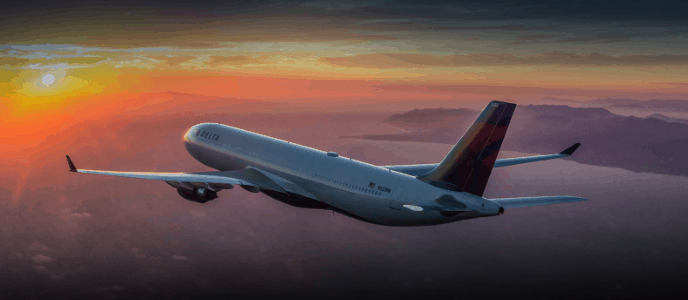 Dynamic Award Programs
If revenue-based and region-based programs had a baby, it would be a dynamic award program. Delta SkyMiles was the first to pioneer this movement that, unfortunately, has spread to other airlines. Sadly, this baby is ugly.
If you look for an award ticket with Delta Air Lines, you might be shocked by what you see and rightfully so. Some awards cost as much as hundreds of thousands of miles…one way! That's because Delta sets its award rates based on demand, and more convenient flights require more miles.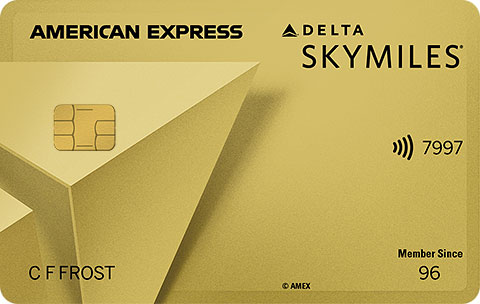 Is it busy season? Are cash flights expensive? How many people are booking? Delta takes all these factors into account and prices out awards accordingly.

The main problem is there's no award chart to reference. Delta removed its charts off the web completely, and members have no idea what a specific award should cost. To be fair, Delta actually offers a number of low-level awards until they're gone, but you have to know how "low" is "low." It's rather difficult to know whether a flight is fairly priced without award charts.
Partner flights are priced more reasonably, but you have to find availability from your preferred departure city.
In the recent years, Flying Blue, United MileagePlus and AAdvantage have joined the dark side and gone dynamic. They all offer base redemption rates but then jack up their pricing based on who knows what. This makes it harder for an average Joe to know whether they make a decent redemption.
It's worth mentioning that Flying Blue still has a published saver level award rate on many routes operated by Air France or KLM. You can find out what those rates are by using the airline's Miles Price Estimator. Although not all city pairs are displayed, it's a good place to start—at least you know what an award should cost at its lowest redemption level.
Limited-Time Award Flight Sales
Also popularized by Delta, some airlines now offer flash sales to specific destinations every month. In fact, Delta's Flash Deal page refreshes pretty often with deals to Hawaii, Asia and Australia.
Flying Blue has a version of this called Promo Rewards. American Airlines has Economy Web Specials, and United has offered some interesting one-off deals in the past as well.
All of these are great tools to find a discount on a mileage ticket. In some cases, the discounts are substantial, and so-so in others. If the airline has an award chart, take a look at one to determine whether you get a good deal. If not, compare the cost with what you find with other programs.
Final Thoughts
The world of award travel isn't easy to navigate for a beginner. With tons of information to process, it might be hard to figure out how award tickets are priced at first. However, once you study a little bit and get familiar with the basics, you'll start to understand the ins and outs of rewards programs.
If you think that all of this is too much, don't give up just yet. Register for an airline loyalty program you use the most. Run an award search and see what you find. Then register for another. Rinse, repeat with a few more. You don't have to run hundreds of searches to get good at this, but grasping the basics of how award flights work will help you immensely.
Understanding the advantages and disadvantages of each type of program is crucial in getting the most bang for your buck. And remember, developing these skills will produce an enormous smile on your face as the waves are lapping your toes while you sip your first umbrella drink on your dream trip.
New to the world of points and miles? The Chase Sapphire Preferred is the best card to start with. With a bonus of 60,000 points after $4,000 spend in the first 3 months and 2x points on dining and travel, this card truly cannot be beat!
Learn More
Editors Note: Opinions expressed here are author's alone, not those of any bank, credit card issuer, hotel, airline, or other entity. This content has not been reviewed, approved or otherwise endorsed by any of the entities included within the post.