In This Article
Loading table of contents …
Hawaii has four islands best suited for travel: Maui, Oahu, Kaua'i and Hawaii. Each island has a unique atmosphere, so choose the best island for your Hawaii trip.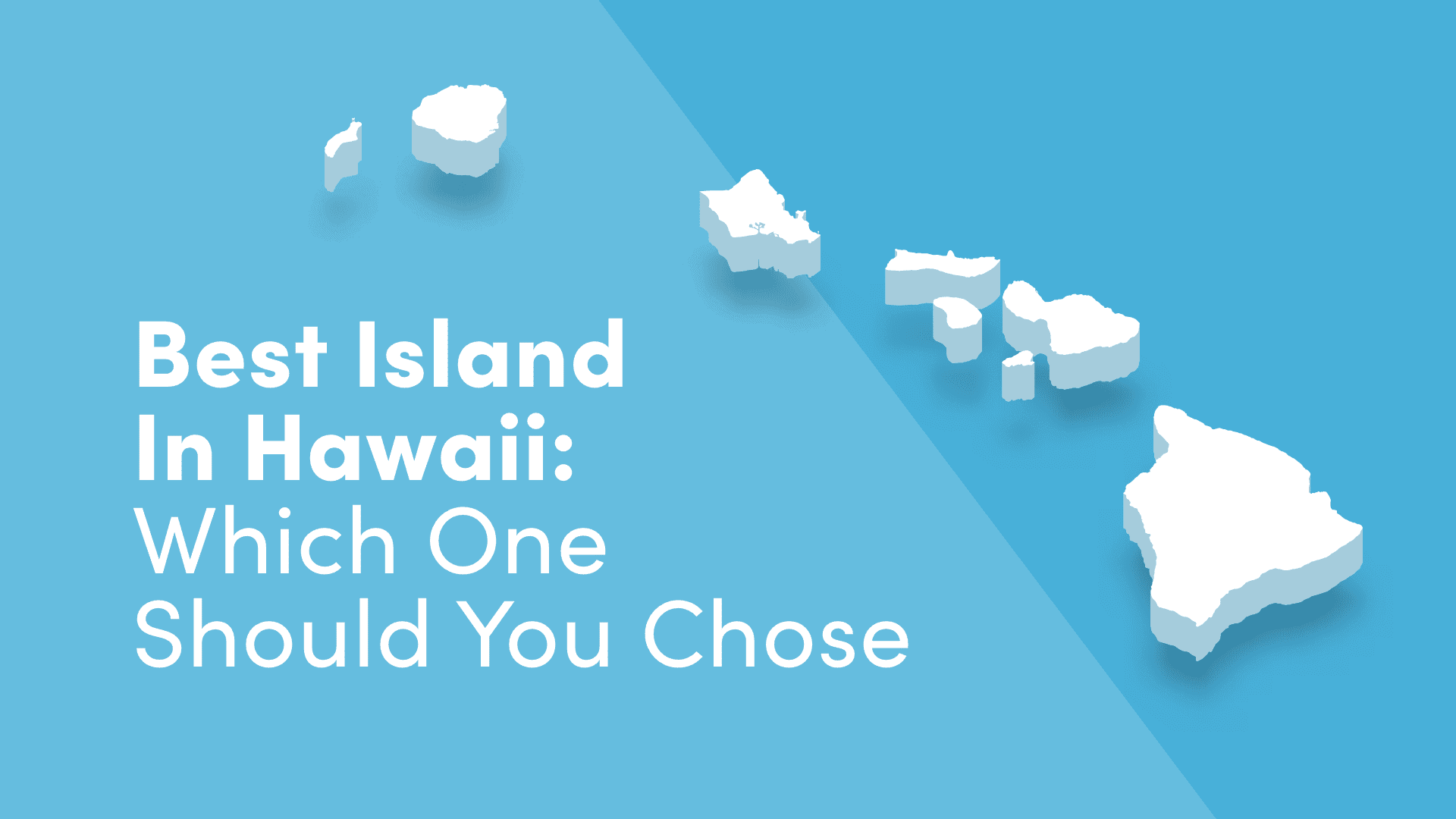 Note: Some of the offers mentioned below may have changed or are no longer be available. The content on this page is accurate as of the posting date; however, some of our partner offers may have expired. You can view current offers here.
As our hiatus from travel finally begins to lift, it's safe to say that most of us could use a relaxing vacation to a sunny tropical island. Hawaii is one of the simplest far-away spots to visit; it's a US state which means we don't have to cross any borders, but it's far enough away to feel like a real getaway. But with over 130 mapped islands in the Hawaiian archipelago, it can be a pretty daunting task to choose the best Hawaiian island for you. How could you possibly narrow it down?!
Fortunately for those of us who have trouble making decisions, most of those 130+ islands are remote, uninhabited islets. The state of Hawaii consists of 8 main islands, six of which we'll talk about in this article. We will highlight the defining characteristics of each island and in doing so, help you decide which island would be the best spot for you to visit during your Hawaiian vacation. 
What Are The Best Islands In Hawaii
First of all, let's talk about the islands in question. The islands of Maui, Oahu, Kaua'i, Hawaii (The Big Island), Lanai, and Molokai make up the majority of the main islands of Hawaii.
These islands are actually the tops of undersea shield volcanoes, some of which are still active and being monitored by volcanologists worldwide. The volcanic hotspot beneath Hawaii is the source of the main islands, but also many of the small islets and rocks within the archipelago. Indeed, this active undersea volcanism is why the islands are so numerous!
For the purpose of this article, we've picked the six aforementioned islands to discuss. Of those six, the islands of Maui, Oahu, Kaua'i, and Hawaii make up the four primary islands because they're the biggest islands, and are accustomed to quite a bit of traffic.
Lanai and Molokai are the two smaller islands, often lesser-known and less traveled. Depending on your travel habits and personal preferences, one island may tick all of your boxes while another may not seem interesting at all. With that in mind, let's go over each island in detail.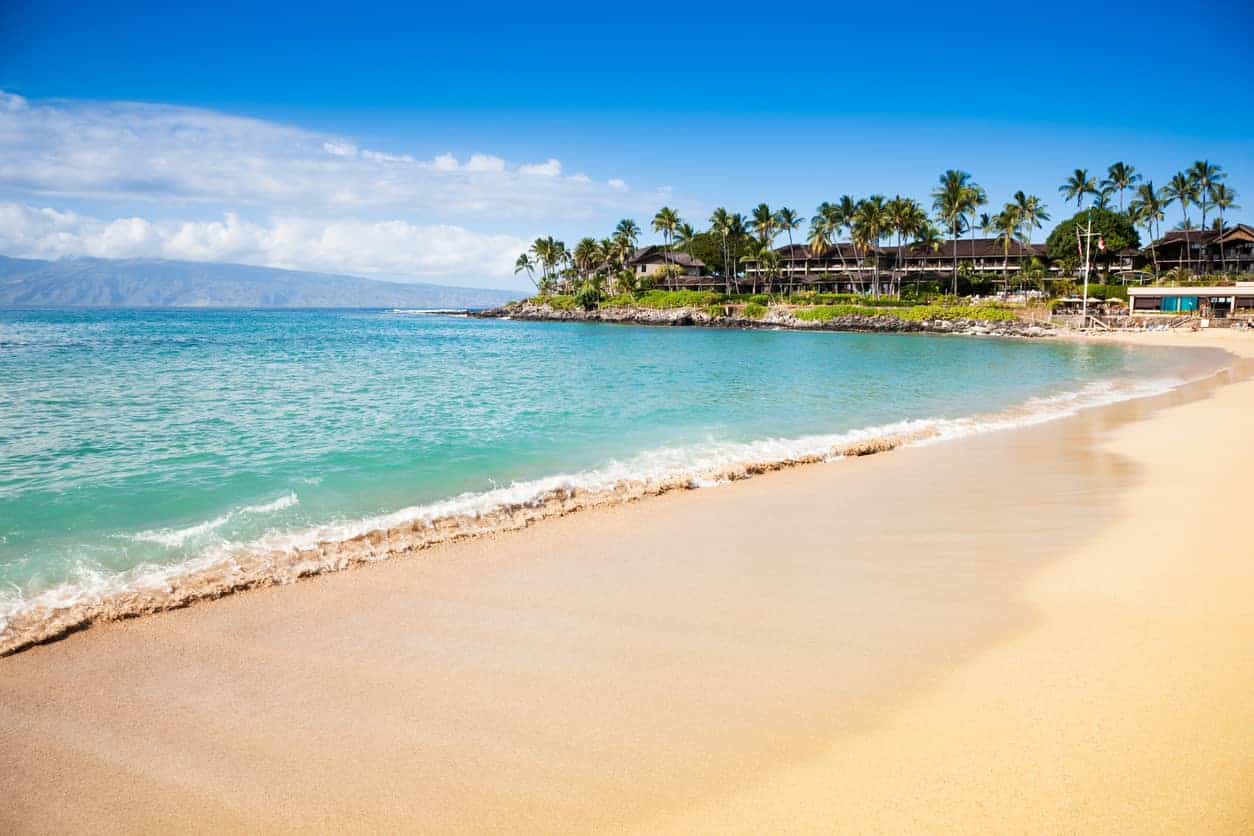 How to Choose The Best Island In Hawaii
Each island has a few discerning characteristics that make it unique compared to the other Hawaiian islands. Some are full of big-name resorts, some are easily drivable, some are better for national parks and natural preserves, and others are ideal for finding a private hideaway.
Some of the islands are great for surfers, hikers, historians, beach bums, business travelers, artists, scientists, or just folks who need to get away and relax. Down below, we've included a brief reference chart to help summarize the general vibes of each island.
| Island | Atmosphere | Best For |
| --- | --- | --- |
| Maui | Urban & Natural | Travelers who want nature and the city |
| Oahu | Busy & Contemporary | All-inclusive travelers, surfers |
| Kaua'i | Laid back, Nature, Art | Adventurous travelers |
| Hawaii | High-end, Rugged, Historic | Luxury travelers, budget travelers & scientists |
| Lanai | Exclusive & Mature | Luxury private travelers |
| Molokai | Local & Agrarian | Authentic Hawaiian experience |
Maui: The Happy Medium
Maui is the best island for travelers who want to explore some of Hawaii's natural wonders, but not too far away from mod cons. This island is somewhat of a happy medium between the hustle and bustle of Oahu and the dense rainforests of Kaua'i.
Maui is nicknamed the Valley Isle due to the isthmus separating the West Maui Forest Reserve area from Haleakala National Park. While the perimeter of Maui is largely drivable, there are some regions of the coastline that are reserved for hiking.
Whether you choose to drive yourself around the island or take a few long walks in the wilderness, there are plenty of coastal and valley towns that make it easy and comfortable to strike out on your own for a bit. On Maui, you're never far from either nature or town.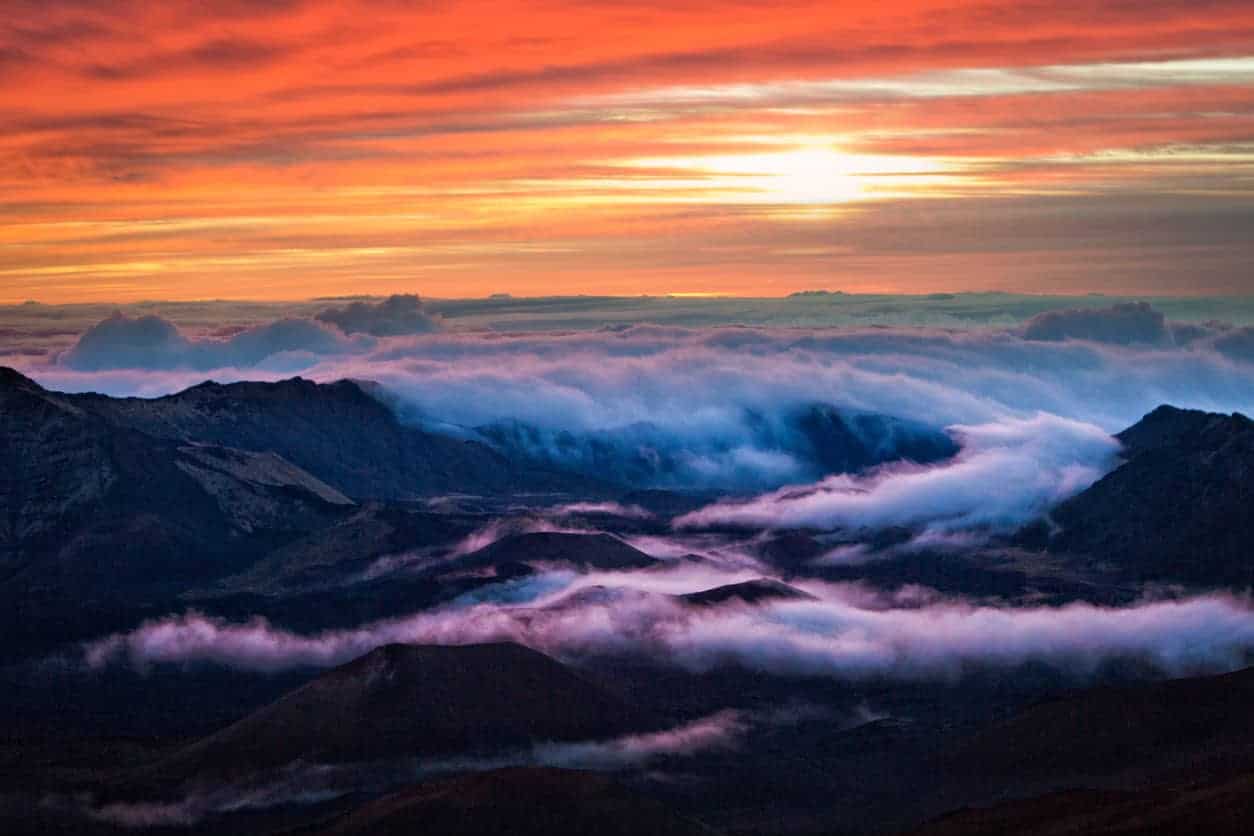 Where to stay in Maui
While spending your stash of points and miles is a wonderful way to finance a trip to Maui, you don't have to have points and miles to get a great deal. In fact, we at 10xTravel have our own Luxury Hotel Program which lends access to great cash savings, perks, and benefits via our select travel advisors. Make sure to connect with us before you book to make sure you're getting all the perks you deserve — at no additional cost!
Whether you're booking with points, miles, or cash, Maui has plenty of options. One of our favorite Maui properties is the Andaz Maui at Wailea Resort, located on the west coast of the island. Between the excellent service, infinity pools and private beachfront, you really can't go wrong with this property.
Alternatively, head up the coast a bit to Ka'anapali and book in with Marriott's Maui Ocean Club, one of Marriott's Vacation Ownership properties. With a lagoon style pool system, on-site tennis, and access to nearby golf courses and outdoor adventures, this property provides an excellent home base for the whole family.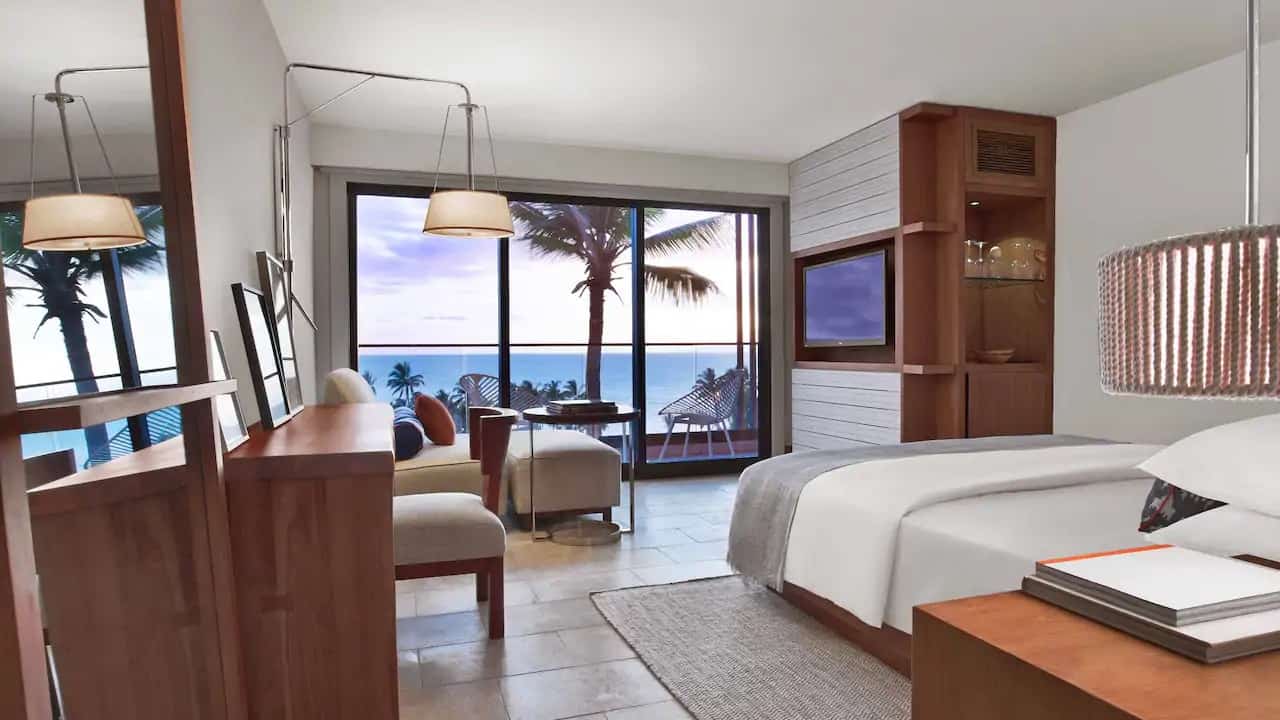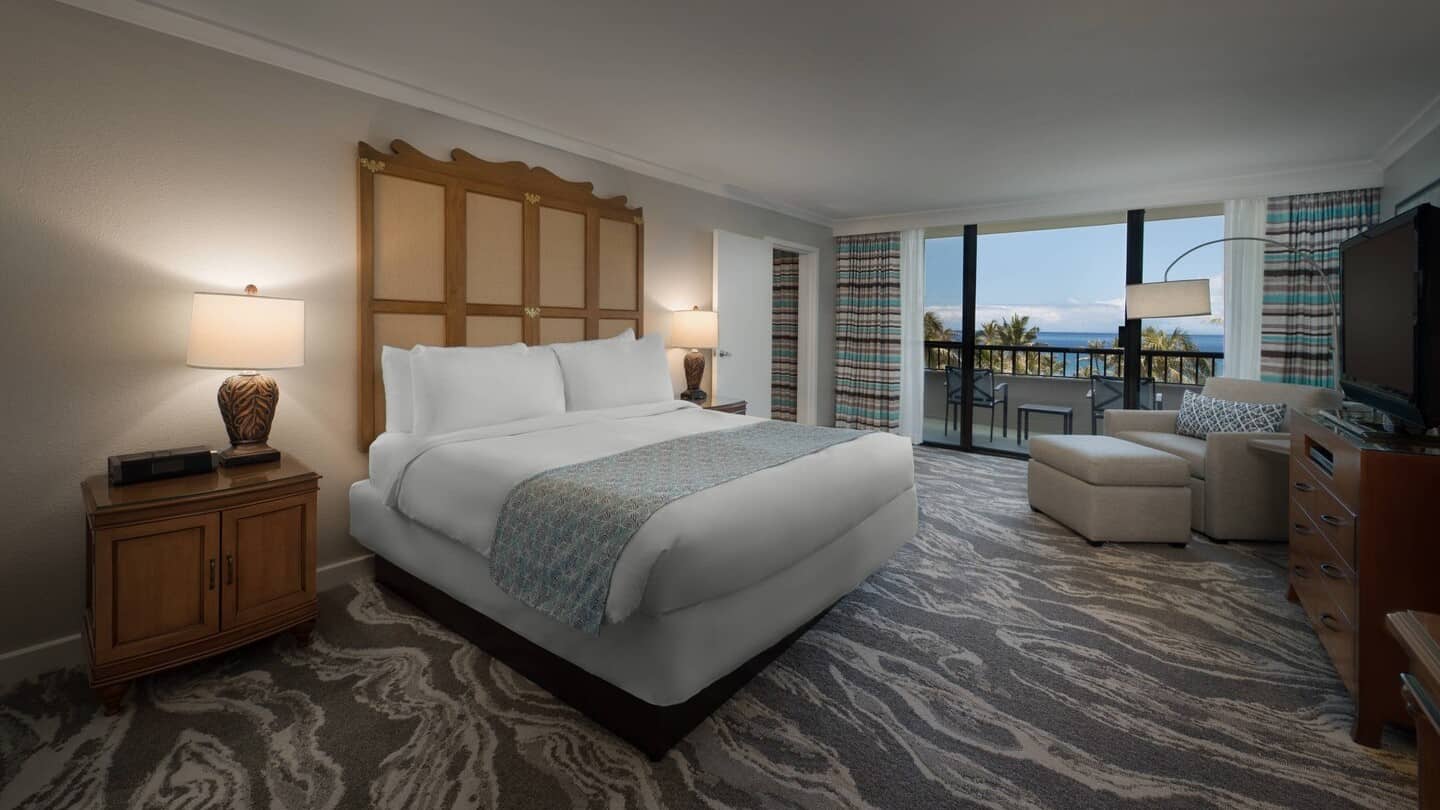 Oahu: The Urban Center
Oahu is best for travelers who can't tear themselves away from big city vibes, but it's also prime territory for serious surfers. Oahu is home to Hawaii's capital city, Honolulu, which hosts plenty of urban beaches, golf courses, old volcanic craters, luxury hotels, and most importantly: nightlife! However, don't be fooled by the booming metropolis; you can easily escape to the more remote coastlines or go chasing waterfalls in the inland rainforests if you wish.
If you're into surfing, you can't miss a jaunt up to Banzai Beach, home of the famous Banzai Pipeline. This reef break turns ocean swells into crashing pipelines, perfect for surfers to catch a ride on the way into shore. If you'd rather catch rays than waves, Banzai is still great for local surf culture and beach life.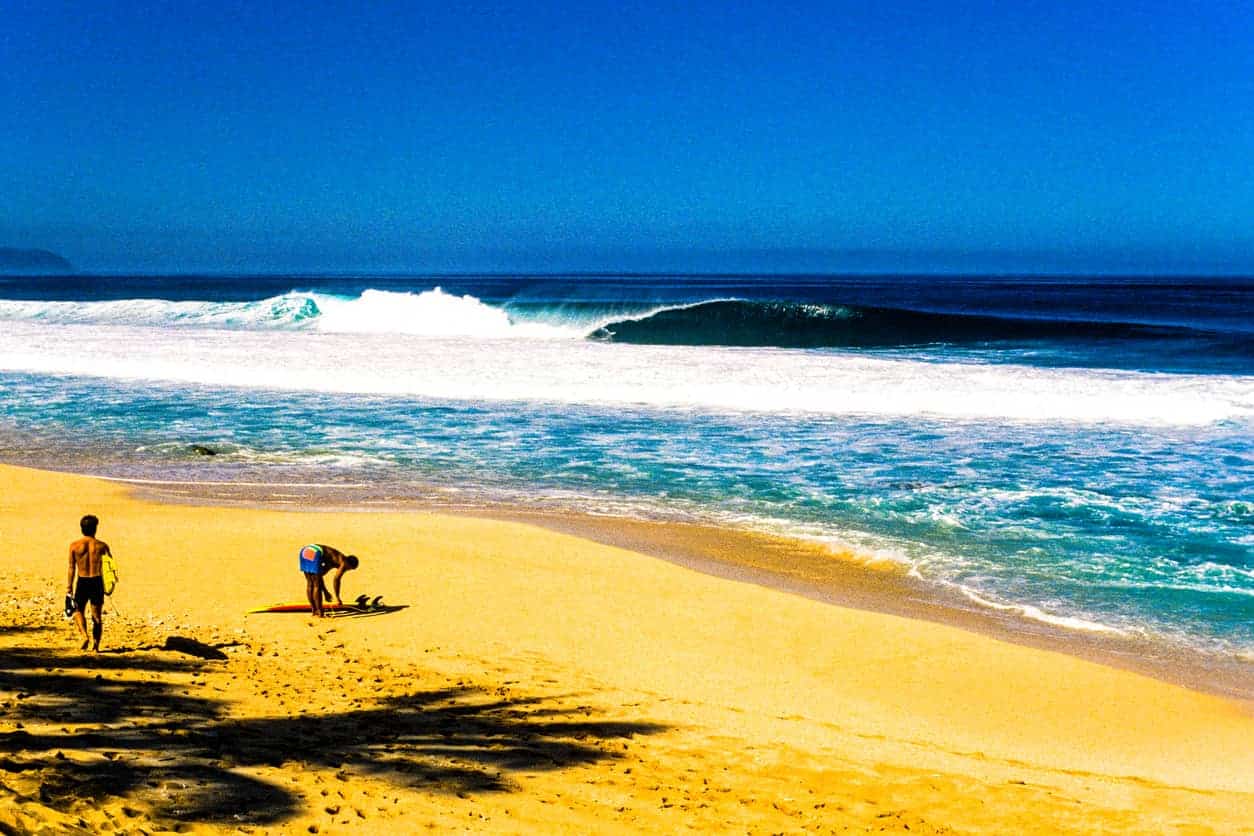 Where to stay in Oahu
Perhaps one of the most well-known vacation spots in Hawaii is located in Honolulu: the Waikiki district. Functioning as a Hotel Row, Waikiki is home to familiar hotel brands and resorts.
Hilton owns quite a few properties in Waikiki, and one of these is Hilton Hawaiian Village Waikiki. This is not a property for families wanting to stay off the beaten track as much as it is ideal for those who want direct access to beachfront, dining, and a huge shopping complex. Take advantage of seaward excursions bookable directly through the property.
If you'd rather get about as far away from Honolulu as possible without leaving Oahu, book in with Turtle Bay Resort near Turtle Beach. Turtle Bay is another spectacular surfing destination, but it is also great for snorkeling, horseback riding, and picnics on the beach. Treat yourself to sun(rise/set) yoga sessions or a walk with Pono, Turtle Bay Resort's resident canine ambassador.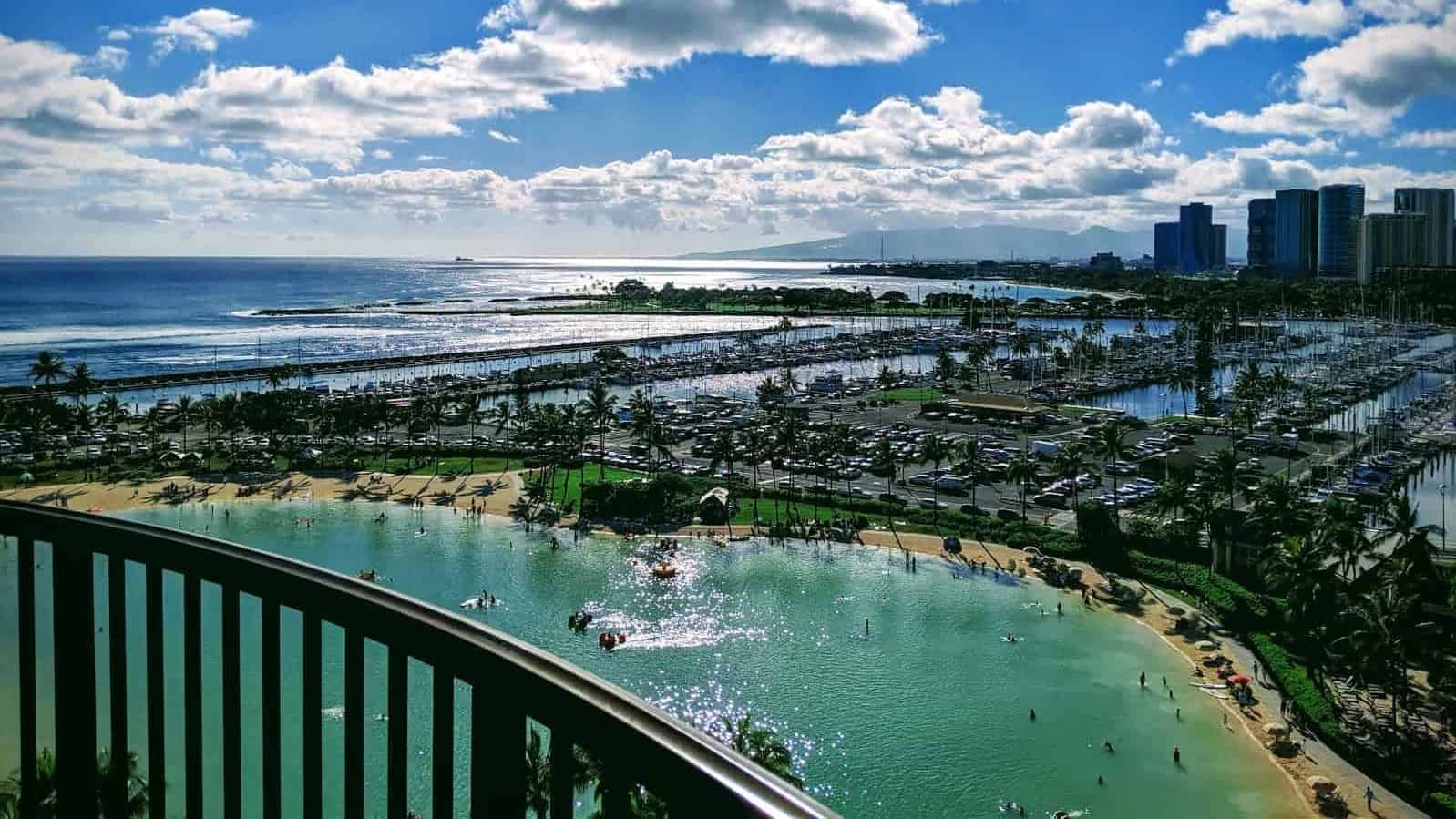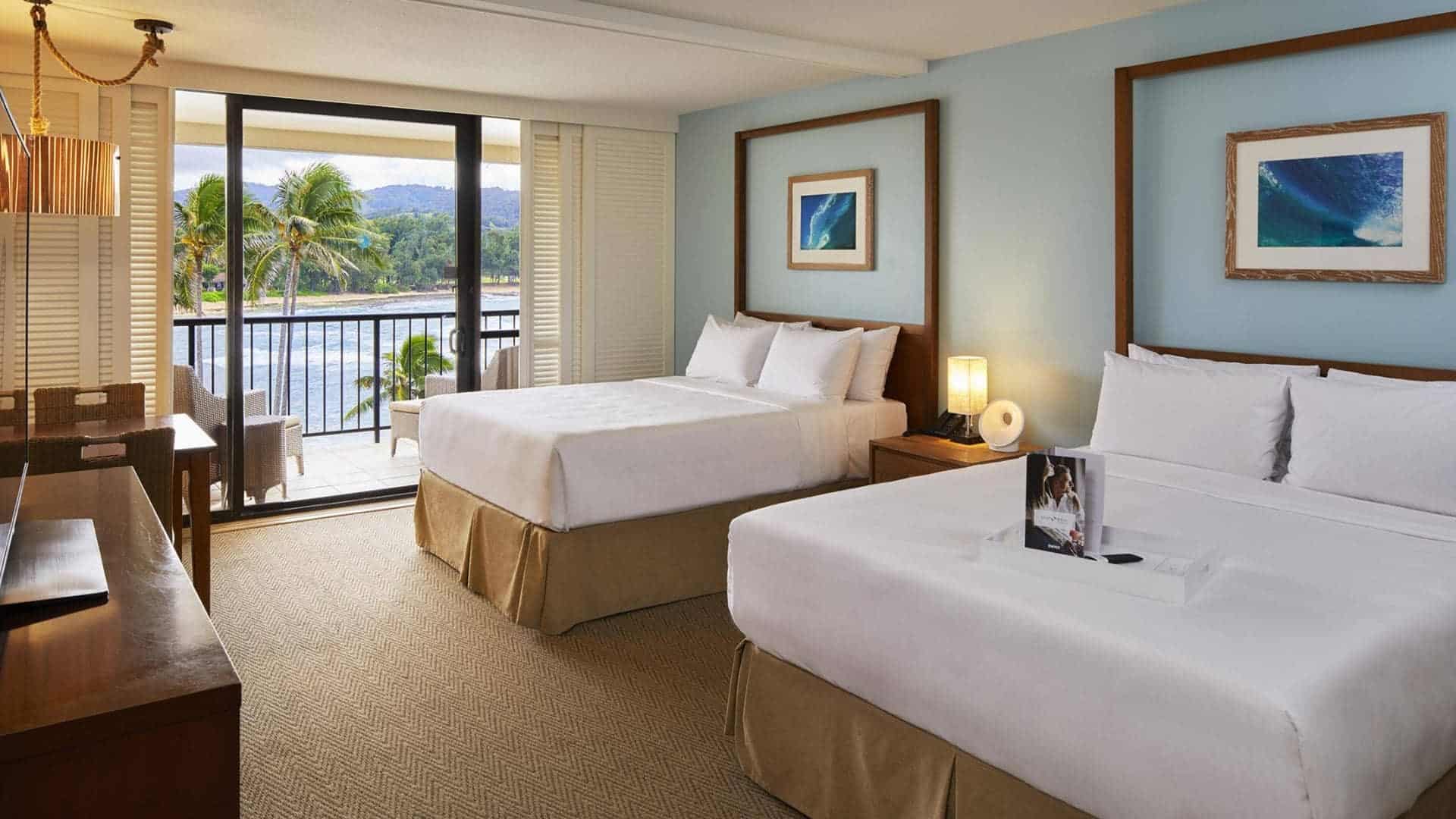 Kaua'i: The Natural Wonderland
Kaua'i is perfect for adventure travelers who want a relaxing, rugged Hawaiian getaway. Nicknamed the Garden Isle, Kaua'i is known for its strikingly green mountainside and plunging waterfalls.
The eastern perimeter of the island is easily drivable, but the western perimeter is largely reserved for nature preserves and state parks that are still accessible via rugged mountain roads and trails.  Travelers who wish to stay near the eastern towns still have access to spectacular nature, whether it's a trip to a nearby trailhead or a day spent snorkeling off the coast.
Kaua'i is a great island to experience authentic Hawaiian culture without leaving the main islands. Head up to Kapaa to shop at the outdoor markets or over to Hanapepe to chat up the local artists and purchase handmade souvenirs.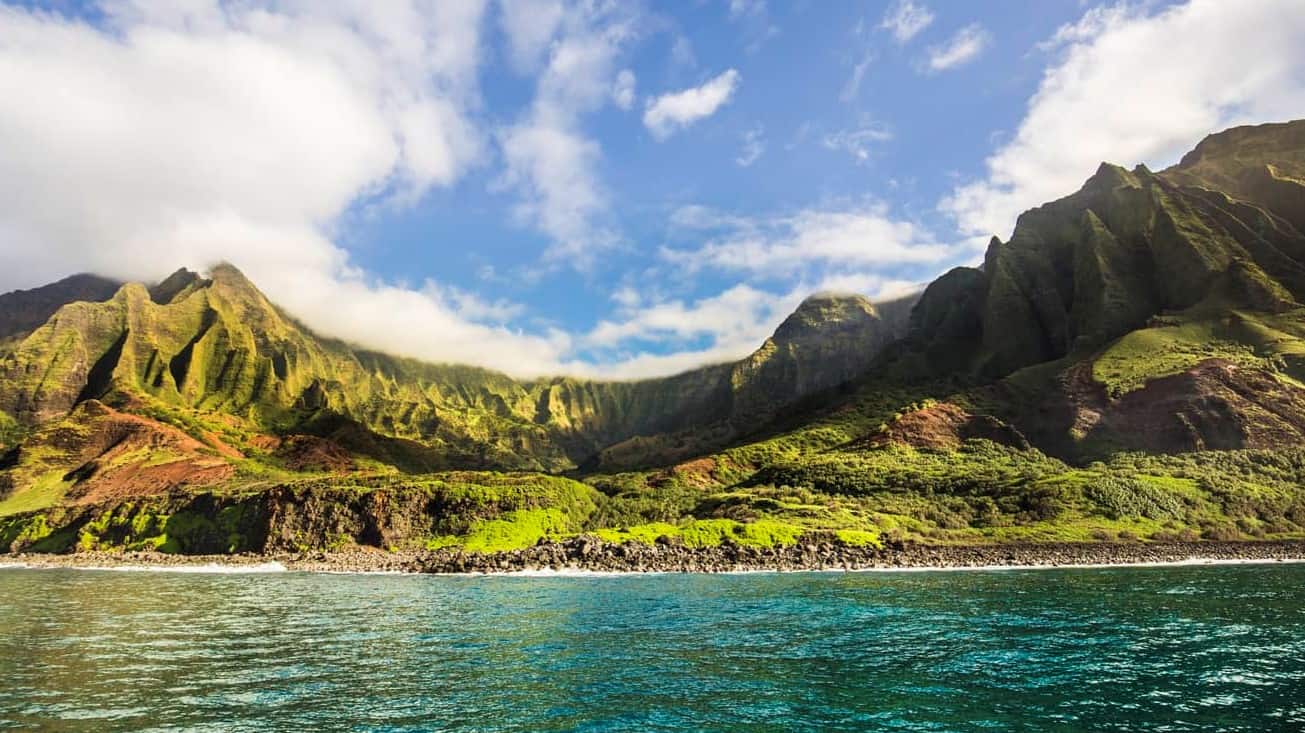 Where to stay in Kaua'i
While one could certainly find major hotel brands on Kaua'i like Marriott's Kauai Lagoons or The Westin Princeville Ocean Resort Villas, staying on Kaua'i offers an opportunity to explore something a little bit different. Whether you're traveling alone or with a group, you might consider renting a cottage with Waimea Plantation Cottages.
While still technically a resort, this property offers the amenities and common spaces of a hotel with the down-home touches of a heritage cottage. Enjoy a stroll along the black sand beach, take a dip in the pool, or head out to the Waimea Swinging Bridge for a western-Kaua'i adventure.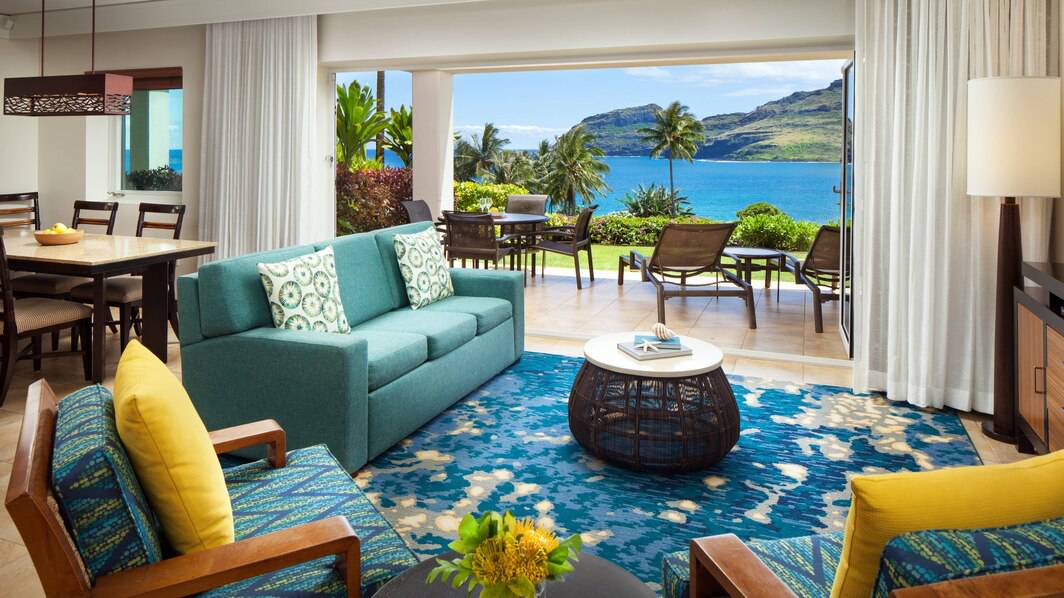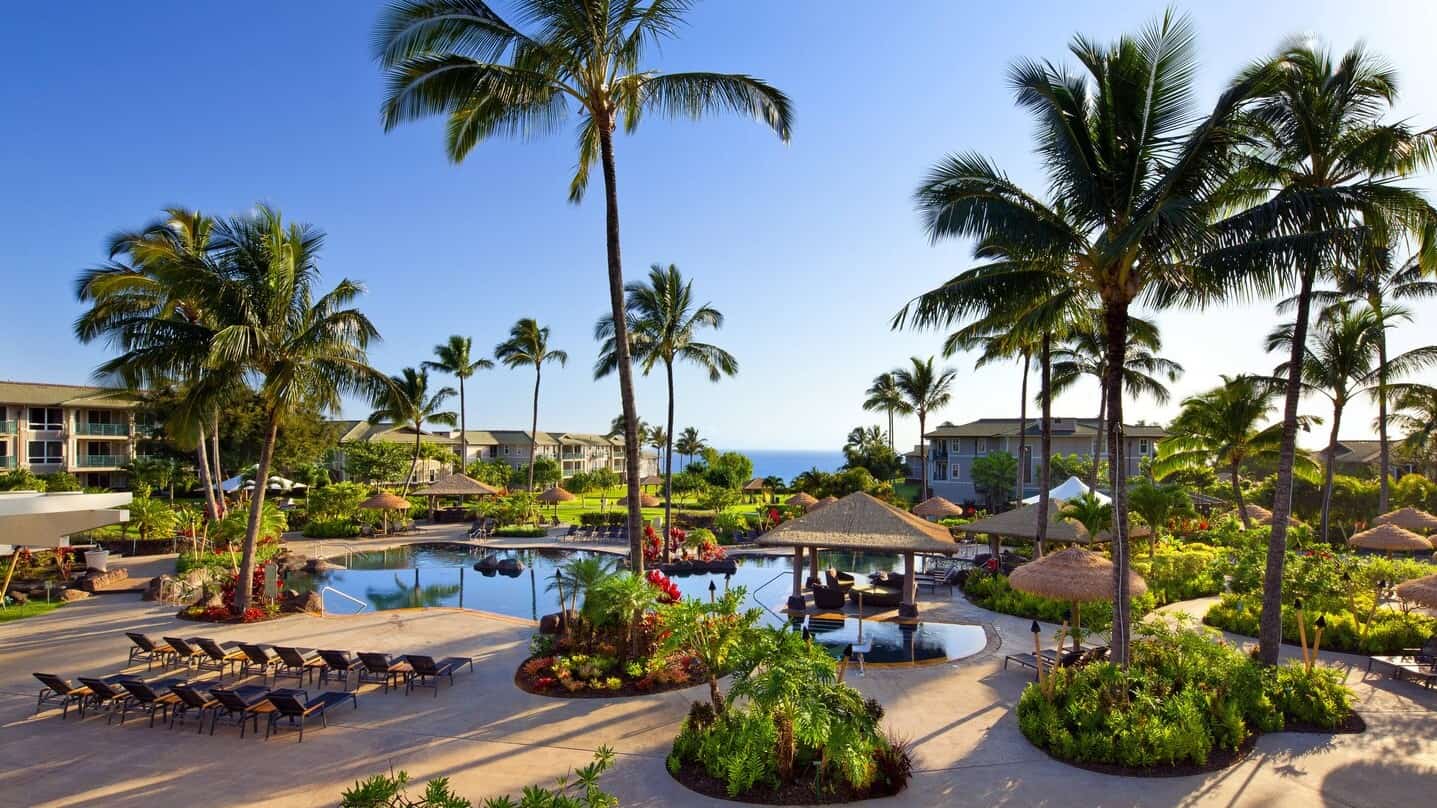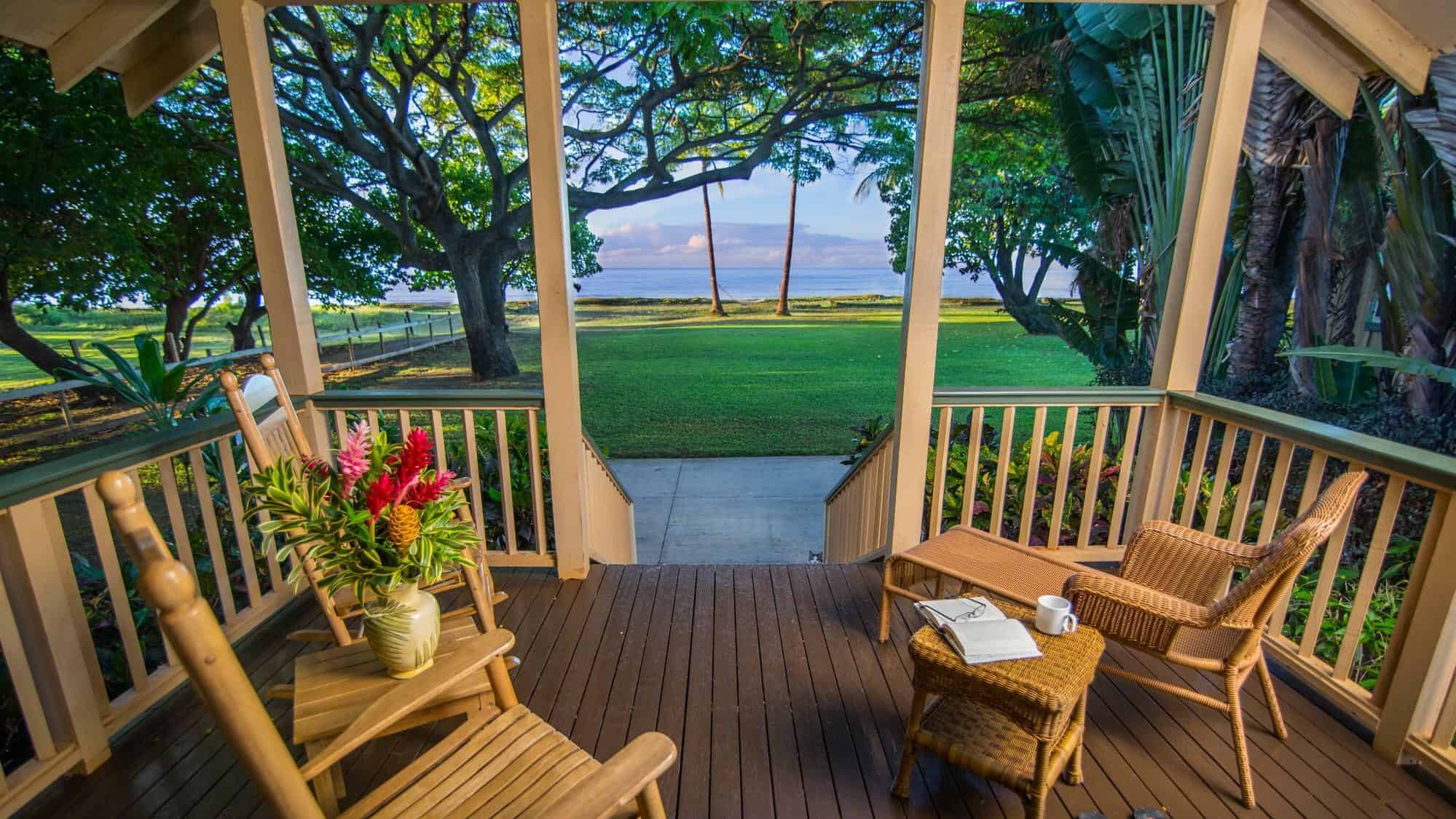 The island of Hawaii: Affluence & Astrophysics
Hawaii (The Big Island) is perfect for travelers looking for a pleasant mix of high-end city life and wild nature. As the youngest of the main islands, The Big Island currently hosts the only active volcano in Hawaii and is the home of Hawaii Volcanoes National Park.
The Big Island is also the home of several astronomical observatories due to its extreme elevation and relatively stable climate. The tantalizing combination of mighty geophysics and enigmatic astrophysics might be of interest to travelers who are also science enthusiasts.
The Big Island is also great for those looking for high-end accommodations, particularly on the east side of the island in Hilo. The east side is the home of lush rainforests and waterfalls, perfect for a relaxing tropical getaway.
Of course, coffee lovers will enjoy a trip to the west side of the island to visit Kona, home of the world-famous Kona Coffee plantations. Or, hop down to the south point to see the place where the Polynesians first set foot on Hawaiian volcanic soil, and if you're somehow tired of black sand beaches, visit one of the world's only green-sand beaches!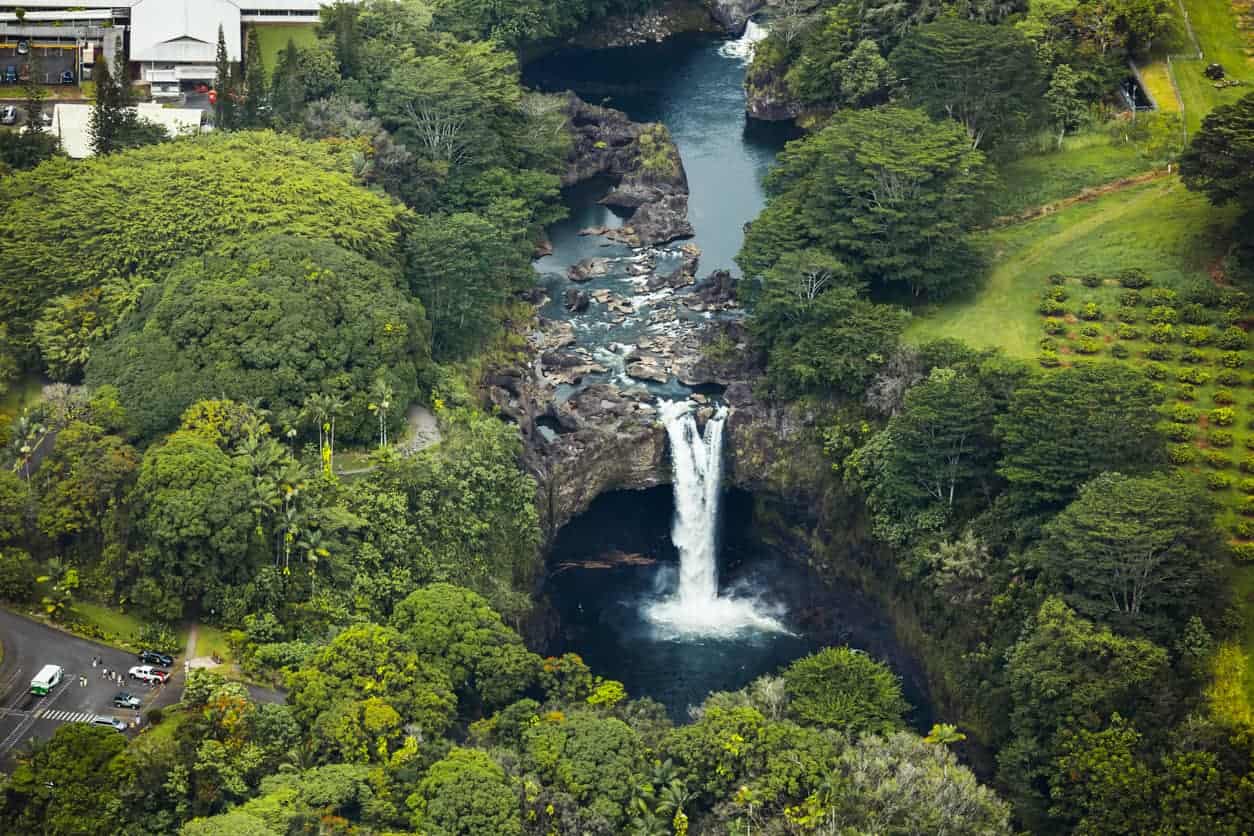 Where to stay on the island of Hawaii
The Big Island truly has something for everyone, whether you're a rugged adventure traveler or looking for a comfortable, relaxing escape. There are plenty of resorts around the perimeter of the island, such as the Courtyard King Kamehameha's Kona Beach Hotel, but there is also a surplus of smaller inns, B&Bs, and hostels.
To stick close to Hilo but also get a bit out of town, book in with the Hale Kai Hawaii Bed & Breakfast. This property is wonderful for those who want a smaller, intimate experience right on the water. If you visit during their seasonal migration, you might just catch a humpback whale while sipping coffee on the balcony!
For bare-bones, eco-friendly accommodations built right on top of (relatively) new lava, check out the Open Gate Hostel. While hostelling isn't for everyone, this is a budget-friendly option that offers communion not only with nature, but with your fellow travelers. Enjoy access to a fully-equipped kitchen, a communal tiki bar, and a star-gazing tower for relaxing, clear nights.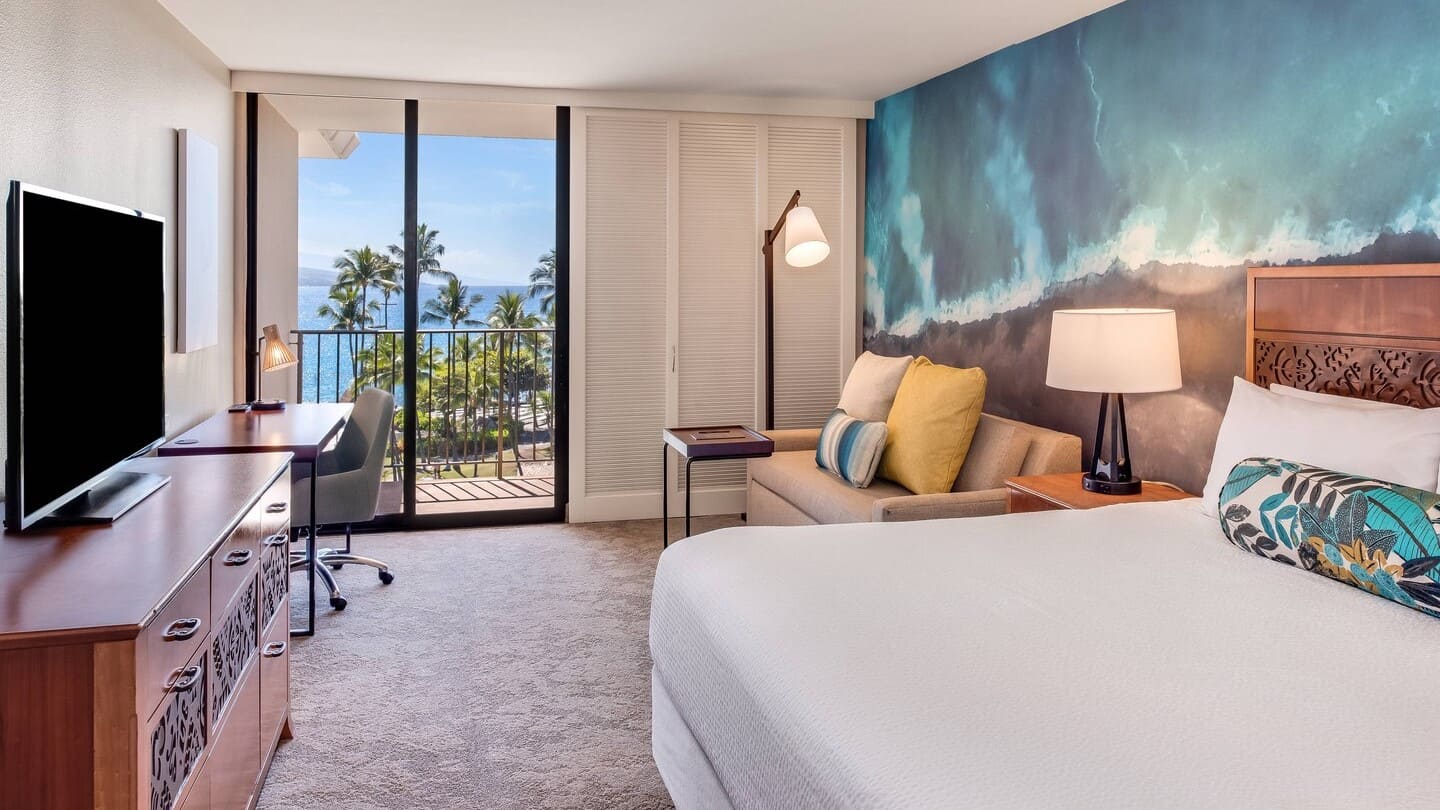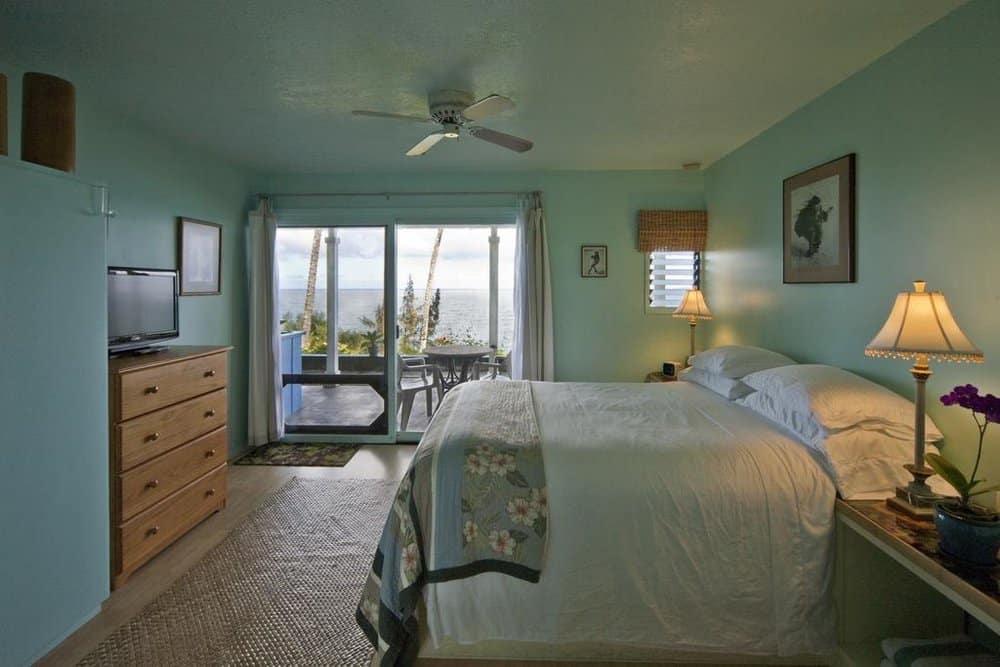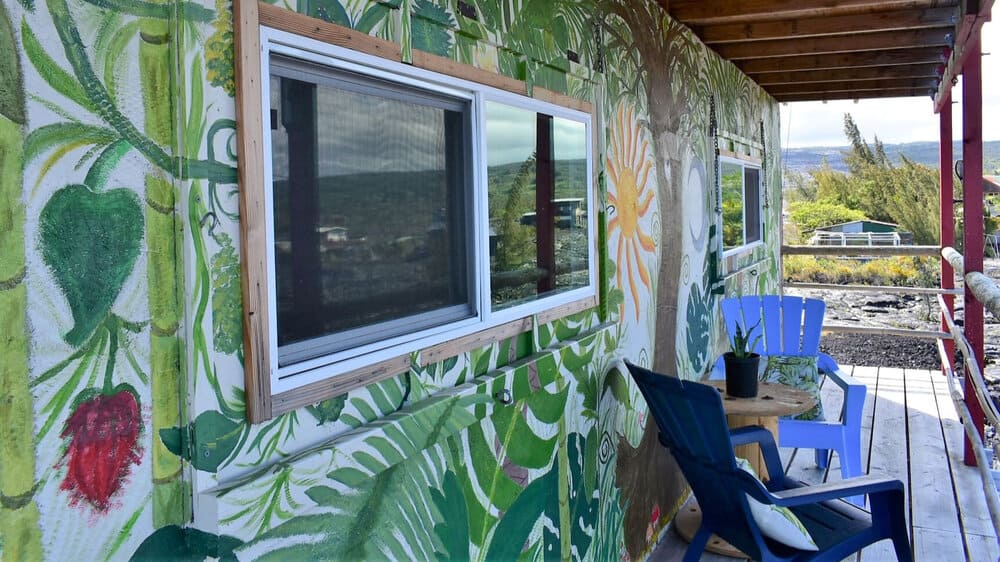 Lesser Known Islands: Lanai & Molokai
If you'd rather get off the main islands and experience something smaller, Lanai and Molokai are two excellent choices. However, it is best to first explore the aforementioned main islands so that you have a useful familiarity with Hawaii before diving into smaller island communities.
These two islands are both located right next to Maui, but their vibes are wildly different. Lanai is publicly accessible but mostly owned by Larry Ellison, founder of Oracle Corporation. Molokai, on the other hand, is an agrarian community with only a small percentage of its revenue coming from tourism.
Visiting Lanai is expensive and exclusive; most accessibility is offered through the four hotels on the island. It is a nice vacation spot for folks who don't really want to go out and explore but rather stay on-site or take hotel-ordained tours; with no alternative public transportation, it can be a bit difficult to get around. However, if you're there to enjoy the resort and the several golf courses on the island, you won't need additional transportation. Lanai is generally best for adults, as there are not many activities for kids to enjoy.
Visiting Molokai is a different vibe altogether, with the majority of the island being used for ranching as well as pineapple and sugar cane plantations. The vibe on Molokai is very down-to-Earth and local, lending the opportunity to experience Hawaii outside of the tourism industry.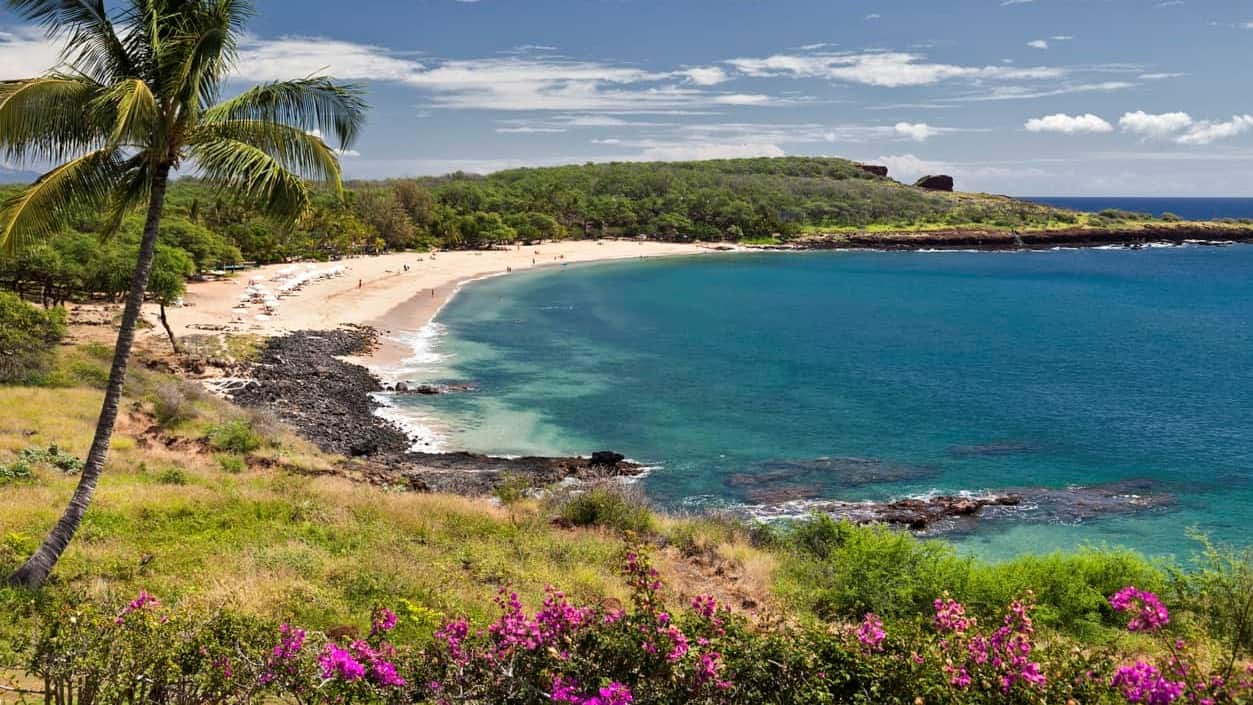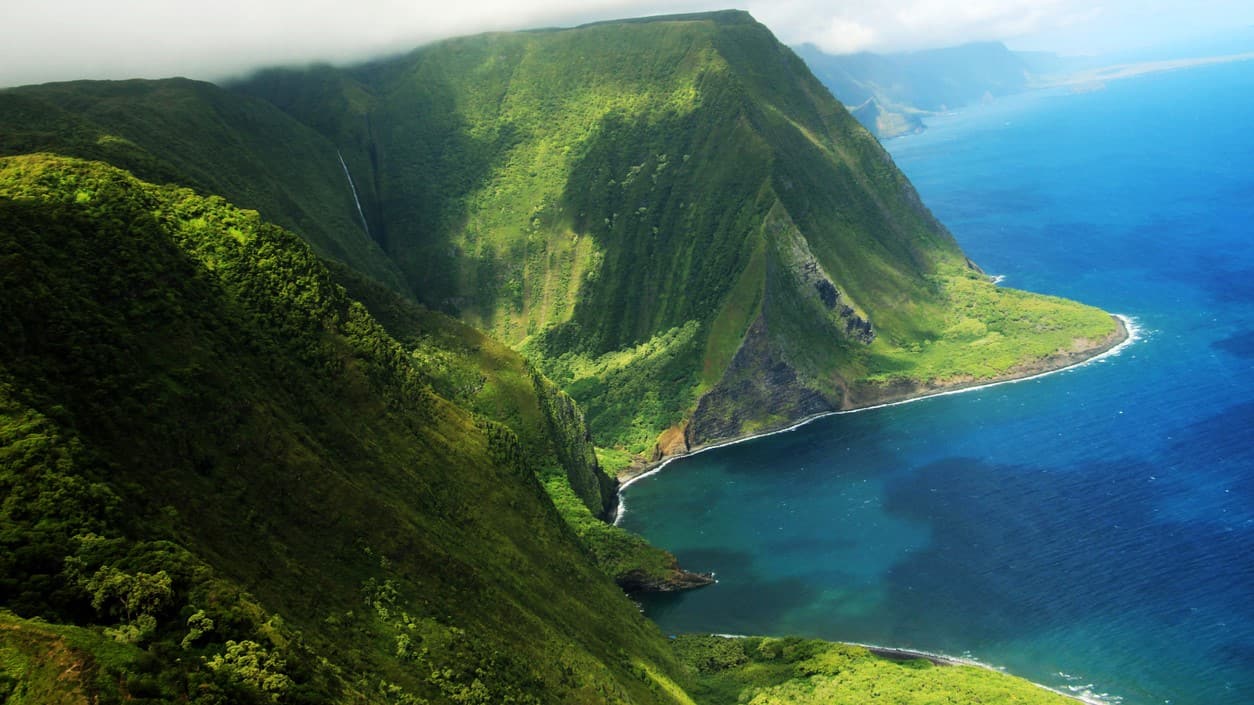 Where to stay in Lanai & Molokai
There are four total accommodations on the island of Lanai. The oldest, Hotel Lanai, has a history with the Dole empire and was the only hotel on Lanai until 1990. Four Seasons manages two properties on Lanai, one down by the water and another up in the mountains. There is also a B&B up in Lanai City that offers a more down-home experience.
Despite its rural and rugged landscape, there are several accommodations on Molokai. Many of them are B&Bs or ranch stays, but you can also book in with the classic Hotel Molokai for a luxury Polynesian bungalow experience. Alternatively, head out to the eastern corner of Molokai to stay at the family-owned Pu'u O Hoku Ranch. This property is surrounded by beautiful nature reserves and allows guests the rare opportunity to experience a rustic, traditional Hawaiian ranch.
Final Thoughts
Whether you're looking for bustling nightlife, erupting volcanoes, lush rainforest hikes, or wild waves, these six Hawaiian islands can offer it all. Remember to check the chart again for summaries of the islands; Kaua'i and Molokai for unplugged, rustic adventures, Oahu and Maui for big-city nightlife, Hawaii and Lanai for upscale and intimate adventures. Which island is your ideal getaway spot? Let us know in the comments!
New to the world of points and miles? The Chase Sapphire Preferred is the best card to start with.

With a bonus of 60,000 points after $4,000 spend in the first 3 months, 5x points on travel booked through the Chase Travel Portal and 3x points on restaurants, streaming services, and online groceries (excluding Target, Walmart, and wholesale clubs), this card truly cannot be beat for getting started!
Learn More
Editors Note: Opinions expressed here are author's alone, not those of any bank, credit card issuer, hotel, airline, or other entity. This content has not been reviewed, approved or otherwise endorsed by any of the entities included within the post.