In This Article
Loading table of contents …
Here's our tips that will help clarify what you should do before traveling with unvaccinated kids.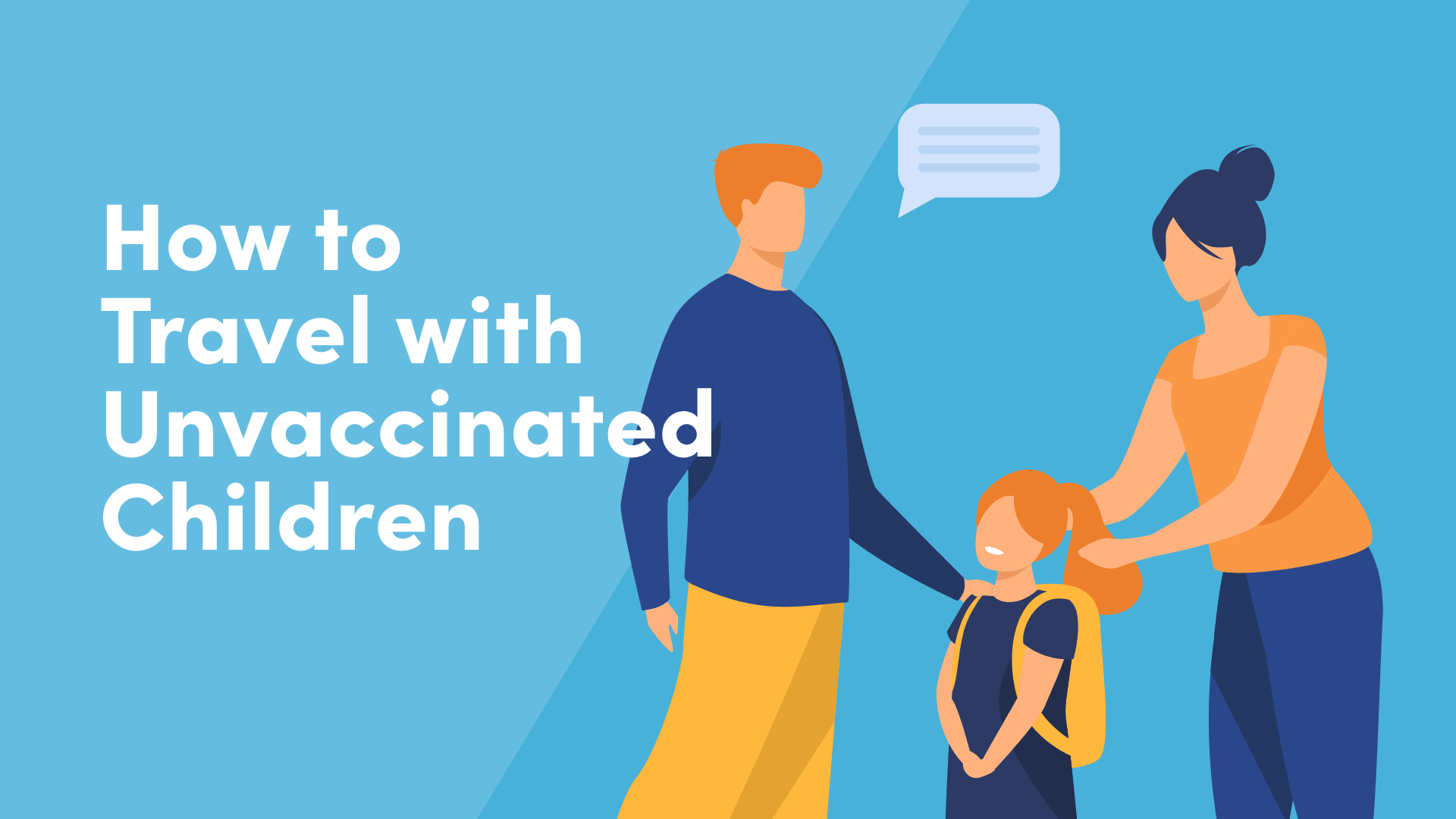 As travel resumes, there's a lot to navigate. What countries are open, what restrictions apply and what is the process for returning home? As we venture into this new phase of travel, families face a big challenge: how to travel with unvaccinated children.
Most COVID-19 vaccines are currently only approved for people ages 12 and up. As more eligible people are vaccinated, it makes travel generally safer. However, if you're trying to plan travel with unvaccinated children, you surely understand that there are risks due to their higher vulnerability.
Additionally, many destinations have restrictions based on vaccination status. Identifying the rules is hard enough for healthy vaccinated adults, but when you have unvaccinated children as part of your travel cohort, it becomes even more challenging to navigate.
Although the landscape is always changing, here's our tips that will help clarify what you should do before traveling with unvaccinated kids.
Travel Restrictions For Unvaccinated Children
One of the biggest challenges that you'll face when traveling with unvaccinated children are the different travel restrictions in place. Vaccinated adults won't have the same restrictions as kids who have not yet received the vaccine.
What is imperative is that you do your research. Every country is going to have different regulations. Even some states will have different rules as well. If you're planning to travel with your kids who haven't been vaccinated, do your best to find official sources of information from the government of your destination to be sure you're receiving the most current and accurate information.
Children Age 2 And Older Must Have A Negative Test To Re-Enter the U.S.
The CDC's requirement that all passengers arriving by air into the U.S. age two and older must show proof of a negative COVID test before returning. This applies to all passengers, regardless of vaccination status.
Of course, there are no vaccines available for children under 12 at this time, so this requirement is no different for your kids than it is for you. The only exception is for children under two.
Countries With Specific Rules For Children Who Are Not Vaccinated
One of the biggest challenges you'll face when planning travel with unvaccinated children is what rules apply. Some countries have published some specific rules outlining how to handle this situation, while others have more general guidelines.
The biggest key to planning your travel is complying with these rules. Compliance will certainly be more challenging if the rules are ambiguous.
To help ease the burden, here are some countries that have published rules and guidelines pertaining to travel with unvaccinated children. Although this list is not all-inclusive, it can help guide you in choosing a destination.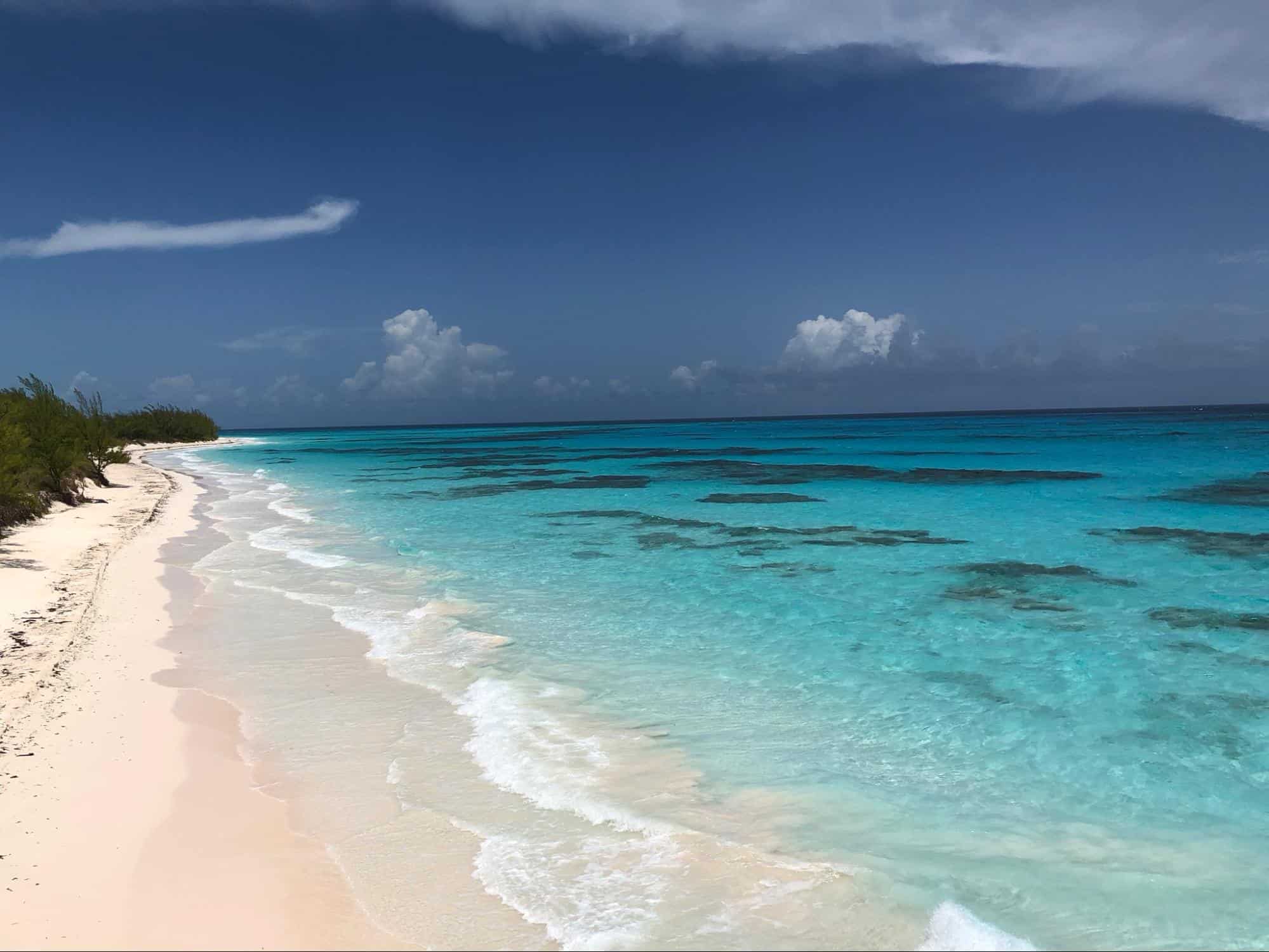 Bahamas
Now reopen, the Bahamas have published rules for travelers that include rules for unvaccinated children.
Fully vaccinated adult travelers who received their second dose and have passed the two-week immunity period do not have to present a negative COVID test before arriving in the Bahamas. Unvaccinated travelers must provide proof of a negative test taken no more than five days before the date of arrival.
For children 11 and younger who will be staying overnight in the country, the Bahamas does not require a negative COVID test.
This means that kids aged 12 to 17 will need a negative COVID test to enter the Bahamas unless they've been fully vaccinated for more than two weeks before arriving.
Greece
Greece was one of the first European countries to reopen to tourism, and so it published a set of guidelines for travelers.
Greece does not require a test for vaccinated passengers who have a vaccination certificate. Although, with many of these restrictions, it can be hard to know if your proof of vaccination is sufficient. If you want to play it safe, adults can adhere to the same guidelines as unvaccinated passengers and present a negative PCR COVID test taken no older than 72 hours before arrival. This rule applies for all travelers age 12 and older.
Thankfully, Greece makes it very clear on the rules for children under the age of 12. Children under the age of 12 are not required to present a negative COVID test to enter Greece.
Croatia
Guidelines for travel to Croatia can be a bit tricky to dig through. Croatia does not require adults who have been fully vaccinated to provide a negative COVID test to enter the country. This applies to all travelers age 12 and older.
Children under age 12 traveling with their parents to Croatia do not need to provide a negative test result so long as they're traveling with their parents and their parents meet criteria for entry. This means if the parents are unvaccinated, but provide a negative test, their children will not need to provide a negative test result to enter accompanied by their parents.
Other Countries
Your best course of action when researching the rules for a country is to search for the country's ministry of tourism and see what information is available.
Some countries aren't fully clear on requirements, like the Dominican Republic which doesn't necessarily require any testing, but if you are vaccinated or present a negative test within 72 hours, you'll be exempt from random testing. Children under age five are the only ones exempt, so kids aged 6-11 who aren't eligible for a vaccine may be subject to random testing if they don't have a negative COVID test.
Meanwhile, some countries such as Mexico have no testing or vaccination requirements in place for any travelers.
Staying on top of the requirements of the country you're traveling to is imperative, so do your research beforehand. If you aren't clear on the entry requirements of your destination for your unvaccinated kids, your best bet is to play it as conservatively as possible or try to find an alternative destination where the entry requirements are clearer.
States With Rules For Travel With Unvaccinated Children
Each state may have different rules and requirements for travel for both adults and for unvaccinated kids. Thankfully, the CDC has compiled a list of state health department websites for you to reference before traveling to another state.
So regardless of if your kids are vaccinated or not, as long as they are two and older they'll have to have a negative COVID test to fly back to the U.S.
Hawaii Restrictions for Travel With Unvaccinated Children
Hawaii is one of the most popular travel destinations for Americans as we begin our return to travel. There are lots of questions and regulations, as Hawaii has been one of the strictest states in their approach to COVID regulations on travel. That's why we want to be sure to highlight Hawaii's travel restrictions for unvaccinated children.
Hawaii now has a vaccine exemption for anyone who has been fully vaccinated (meaning the 15th day after receiving your final dose). Children under 5 traveling with an exempt parent will not be subject to quarantine, but children 5 and older will require a negative test to avoid quarantine.
However, Hawaii specifies that the pre-testing requirement applies to adults and children age five and older. The only people exempt from testing, regardless of vaccination status, are kids under the age of five.
Returning to the United States
You've probably heard that all travelers flying back to the U.S. must present a negative COVID test before flying, regardless of vaccination status. How does this apply to children?
For starters, this applies to all people aged two and older. So regardless of if your kids are vaccinated or not, as long as they are two and older they'll have to have a negative COVID test to fly back to the U.S.
Because this applies to all travelers, vaccinated or not, be sure to do some research where you can get tested. Your accommodations can be a good resource to see if they're offering tests. If not, they should be able to point you in the right direction to find a test.
What You Should Do If Your Child Tests Positive Before Your Return Flight
This is truly one of the worst case scenarios you can find yourself in, and if you're in this dilemma I can only imagine the stress you're experiencing. The best course of action you can do is to have a plan before you travel. Have a list of all flight information and contact numbers to help ease the stress you'll face with all of the last minute changes you'll need to make.
The most important thing you need to do if your child tests positive is first, plan to stay behind. If there's more than one parent, decide if everyone will stay behind or if just one of you will stay with your child.
Additionally, familiarize yourself with local laws and regulations for travelers who test positive and are unable to return to their home country. Some hotels will let you stay there, but some countries may require you to quarantine in a designated hotel.
Be sure to contact your airline and make any changes necessary for flights. This may be a challenge since you won't necessarily know when you or your child will be able to return.
Consider Your Activities and How You Travel
When you're traveling with unvaccinated children, you may want to reconsider the activities you'll do and how you travel. This may mean your travel looks a bit different than it normally does, but it doesn't mean that you still can't have an amazing trip.
The vaccination status of your group may dictate how you travel and what you do. If you're traveling with unvaccinated children, consider taking a road-trip rather than flying. This will limit you more to domestic travel unless you live near a border you're allowed to cross. However, it will reduce the chances of any unvaccinated children contacting the virus on crowded transit.
This can present the opportunity to do some travel you might otherwise have looked past. National parks, more remote beaches or country-side visits can be a lot of fun, and they're options that many people sometimes overlook when planning a trip.
For your activities, do some research in advance. If you're traveling with unvaccinated children, try to find restaurants with outdoor dining. Consider outdoor sightseeing rather than indoor activities like museums.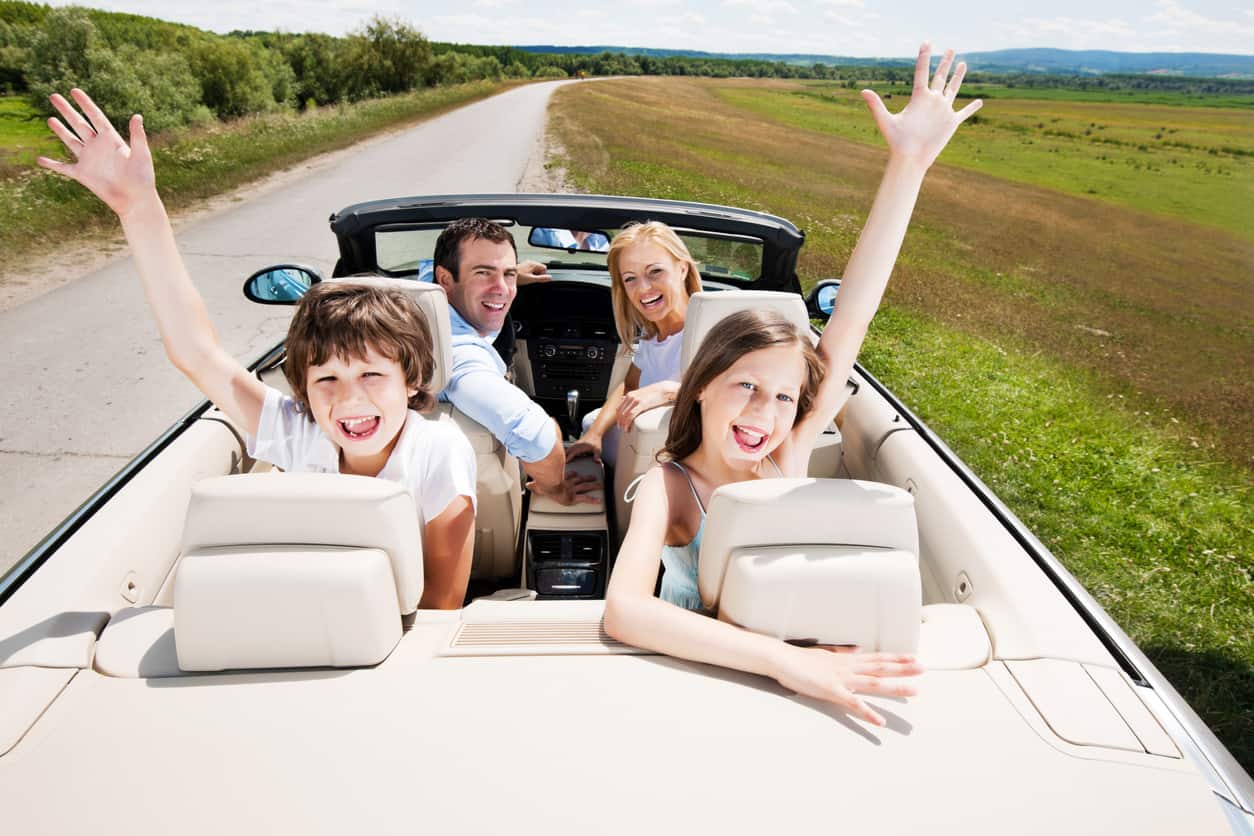 Choose Accommodations That Limit Interaction With Others
If you're considering traveling with unvaccinated children, another way that you can help reduce your risk of exposure is to choose accommodations that limit interaction with others.
Rather than stay in a hotel, look into renting an AirBNB. A vacation rental also gives you the opportunity to cook for yourselves, reducing interactions at restaurants. This works great, especially in more nature-focused destinations where there may not be many restaurants anyway. Cabins in the Great Smokey Mountains, for example, can be a great place to reconnect with nature while limiting interactions in crowded public places.
You could also consider renting an RV and doing some camping. Be creative, as there are lots of ways that you can travel with unvaccinated children that will still help you and your family make memories.
Pro Tips From Other Parents
Travel is stressful enough as is, so take some cues from other parents on great ways to travel with kids. If you're traveling a little different than usual with your family it may feel a bit odd to your kids.
One great way to help ease your kids into a new way of travel is to let them pick a few activities. Curate a list that fits your risk tolerance and let them pick a few ideas from the list. That way, they have a bit of a say in the trip as well which will help get them excited.
Final Thoughts
The return to travel is stressful right now, and for parents of unvaccinated kids it can be even more challenging.
When it comes down to planning travel with unvaccinated children, preparation is key. Understand the rules for entry if you're traveling to another country, and know the rules in case you or your child tests positive before returning.
After preparation comes flexibility. Creative travel can help you have a wonderful family vacation while reducing risk. Whether this comes from choosing to take a road-trip rather than fly, staying in an AirBNB instead of a hotel or planning activities that will reduce the risk of contact with other people, being flexible and open minded will help.
We're all excited for the return to travel, and parents may have additional concerns regarding travel with their unvaccinated children. Be prepared and you can still have a memorable trip that you may so desperately need right now.
New to the world of points and miles? The Chase Sapphire Preferred is the best card to start with.

With a best-ever bonus of 100,000 points after $4,000 spend in the first 3 months, 5x points on travel booked through the Chase Travel Portal and 3x points on restaurants, streaming services, and online groceries (excluding Target, Walmart, and wholesale clubs), this card truly cannot be beat for getting started!
Learn More
Editors Note: Opinions expressed here are author's alone, not those of any bank, credit card issuer, hotel, airline, or other entity. This content has not been reviewed, approved or otherwise endorsed by any of the entities included within the post.