In This Article
Loading table of contents …
Make an informed choice for your business financial needs with right business card.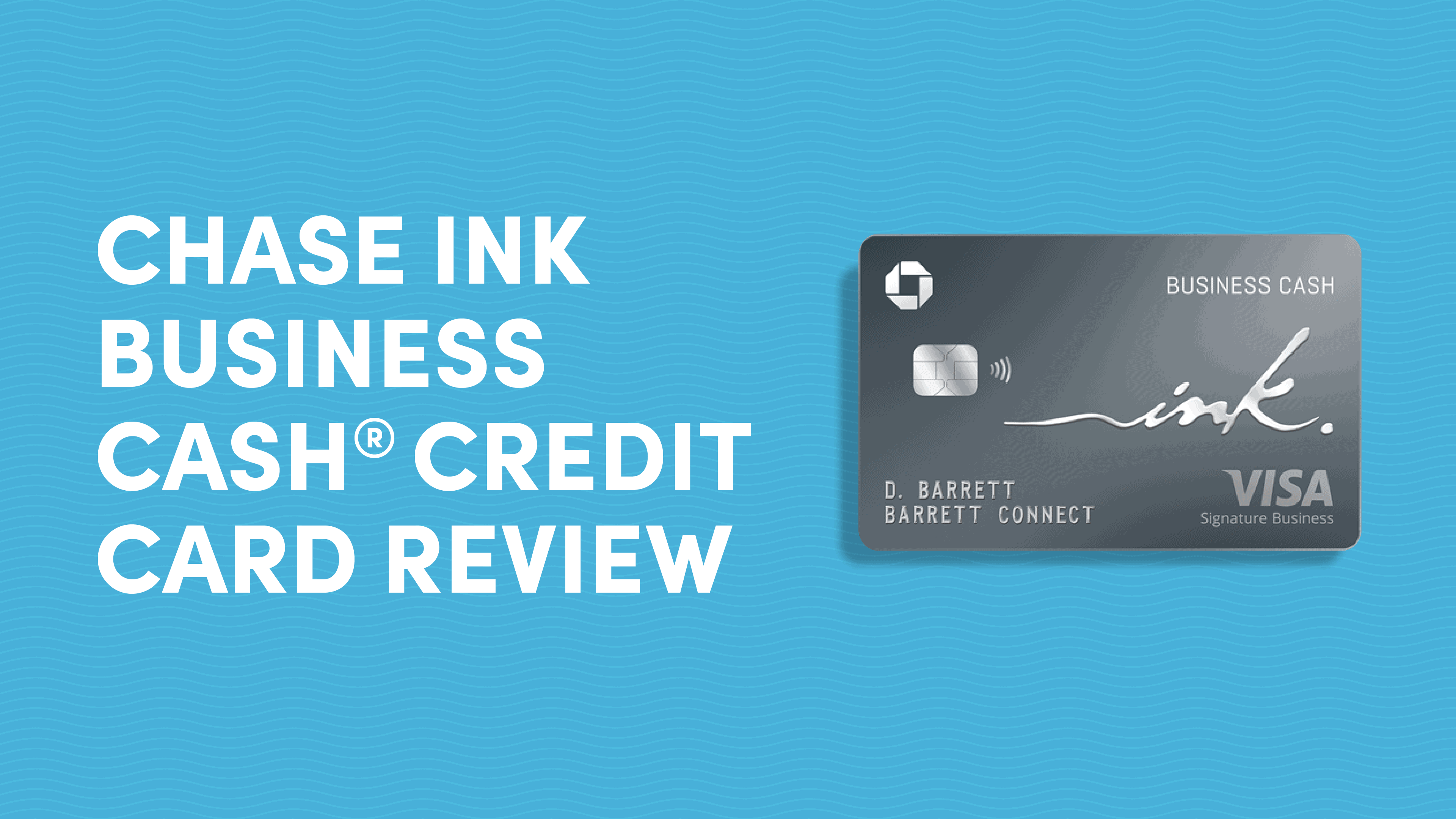 The Chase Ink Business Cash® Credit Card is a popular card for business owners that comes with some amazing benefits. It presents excellent opportunities for earning tons of Chase Ultimate Rewards points and, notably, doesn't come with an annual fee. Let's break down and analyze this card to help you determine if the card is suitable for your business and provide insights on maximizing your rewards.
Card Overview
Overall, the Ink Business Cash card has strong earning categories and a generous welcome bonus. Let's take a look at some basics about the card.
Annual Fee
The Ink Business Cash boasts a $0 annual fee. This means you won't ever have to worry about canceling the card if you fail to get value. Put it in your wallet when it makes sense or secure it in your sock drawer otherwise.
Welcome Bonus
Historically, the Ink Business Cash has offered a welcome bonus of anywhere between $500 to $900 cash back after spending $3,000 to $6,000 in the first three months, respectively. As with other Chase cards, "cash back" is actually earned in the form of Chase Ultimate Rewards points. This means that the card has a bonus of between 50,000 and 90,000 Chase points, which have the potential to really pay dividends if you redeem them for travel.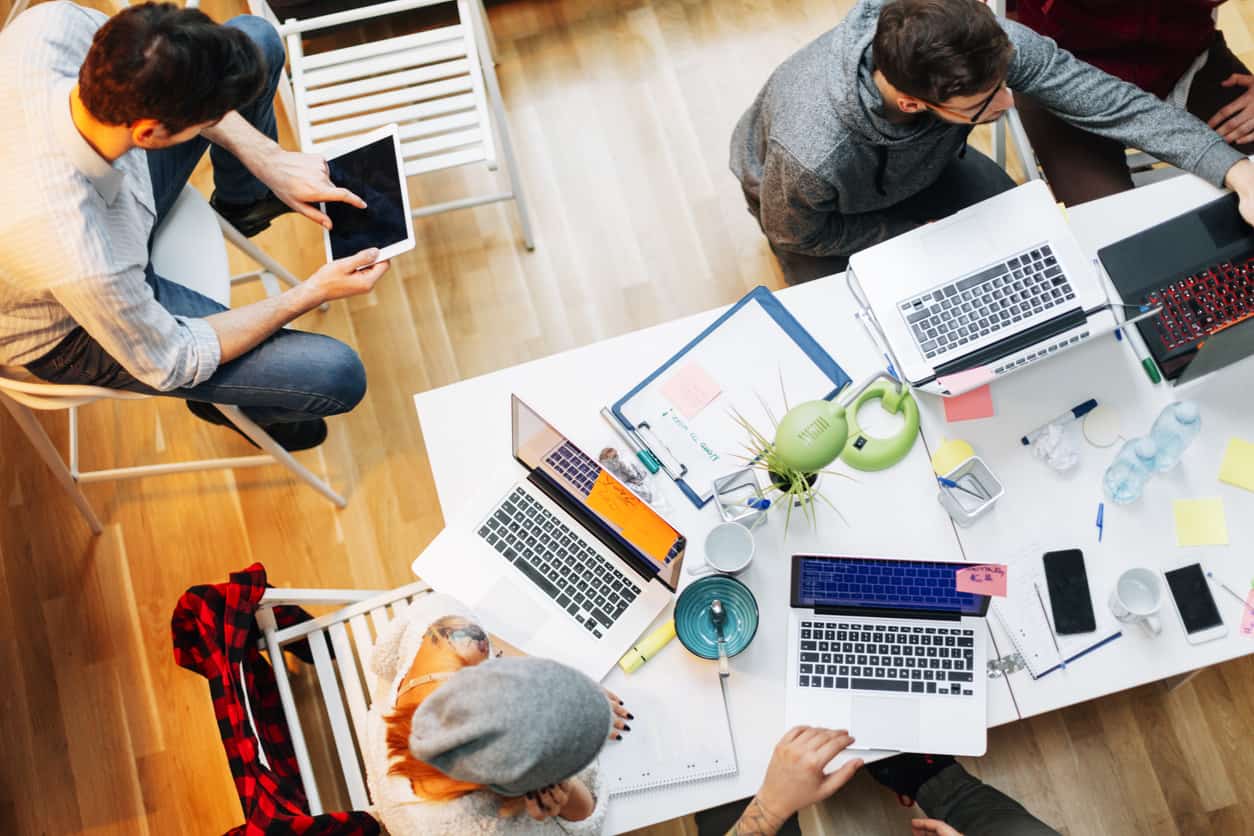 Earning Categories
The Ink Business Cash has a few noteworthy 5X and 2X bonus categories that you should be aware of:
5X on up to $25,000 per year at office supply stores, internet, cable and phone services
2X on up to $25,000 per year at gas stations and restaurants
1X on all other purchases
For a $0 annual fee card, these earning categories are excellent and can really help you earn some serious Chase points.
Foreign Transaction Fees
The Ink Business Cash credit card does have a 3% foreign transaction fee. We advise using a different card when traveling abroad to avoid additional charges.
Benefits of the Ink Business Cash
Here are a few other notable benefits that come with the Ink Business Cash:
Primary rental car collision damage waiver (CDW): This benefit provides reimbursement for damages due to collision or theft, up to the actual cash value of the rental vehicle. It's worth noting that the Ink Business Cash offers primary CDW on business rentals, which means that your credit card insurance benefits apply before your personal insurance when you rent a car for business purposes.
Purchase protection: When you use your Ink Business Cash to purchase eligible items, they are protected against damage and theft for up to 120 days. The coverage extends up to $10,000 per claim (maximum $50,000 per account), providing peace of mind for valuable purchases.
Extended warranty protection: If you make an eligible purchase with a warranty of less than three years, the Ink Business Cash provides an additional year of warranty protection.
Employee cards: The Ink Business Cash allows you to issue employee cards at no additional cost. You can also set individual spending limits on each employee card to better manage expenses and monitor company spending.
Together with the welcome bonus and earning categories, these comprehensive travel and purchase protections make the Ink Business Cash a top-tier card for small businesses, especially considering it's a $0 annual fee card.
One other important thing to note: Adding a Chase business card to your wallet will not contribute to the 5/24 rule, since business cards don't show up on your personal credit report. This means getting the Ink Business Cash is a smart way to continue expanding your card portfolio without impacting your eligibility for Chase personal cards. Having said that, you must be under 5/24 to qualify for a business card from Chase.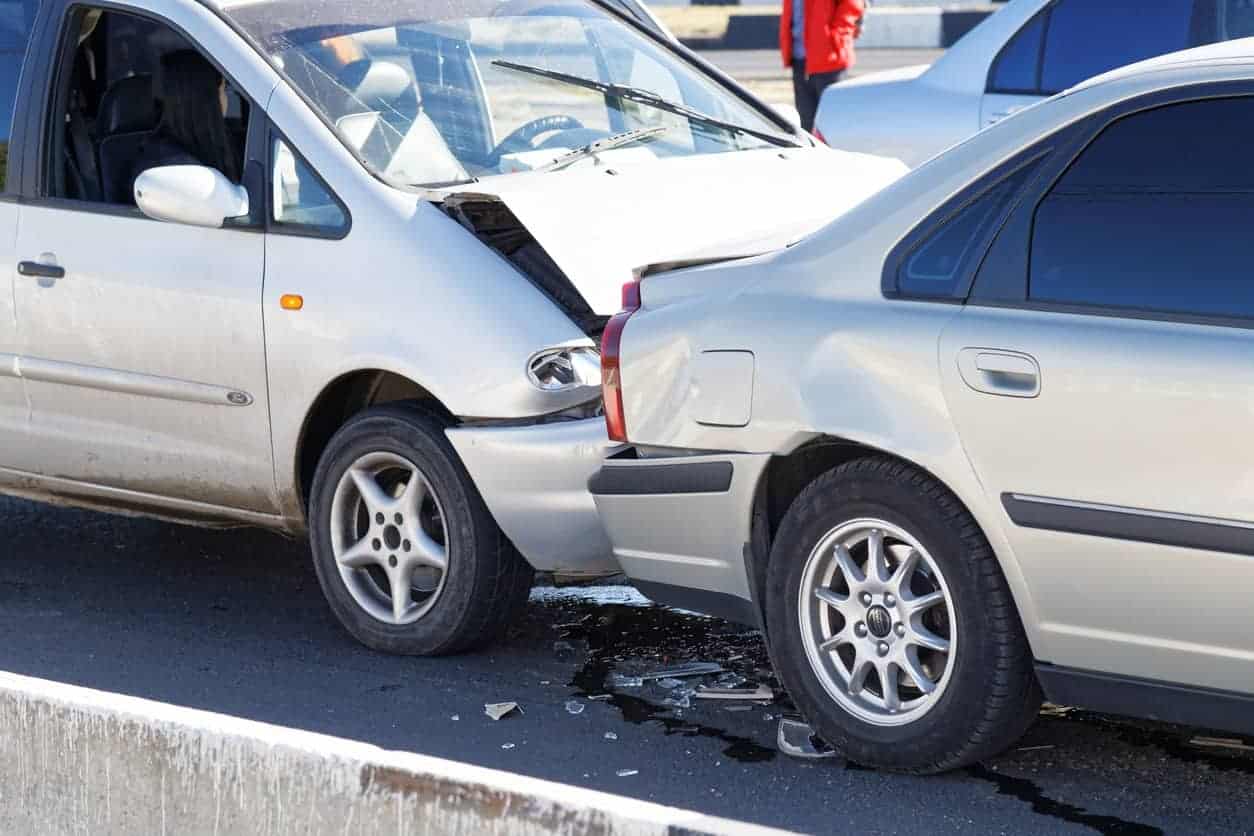 Drawbacks of the Ink Business Cash
Depending on your business, there may be certain drawbacks to the Ink Business Card or reasons you might not find it as valuable as other cards on the market:
Limited 5X categories: The Ink Business Cash has some excellent 5X bonus categories. But if you don't have significant spending in these categories, you obviously can't take advantage of this. For example, businesses that have high spend on online advertising might find more utility in the Chase Ink Business Preferred® Credit Card since it offers 3X back in this category.
Annual limit on bonus categories: Both the 5X and 2X categories on the Ink Business Cash apply to the first $25,000 in purchases per year. While this limit is sufficient for most sole proprietorships, larger businesses could reach this limit rather quickly.
3% foreign transaction fee: The Ink Business Cash does have foreign transaction fees, so you shouldn't use it internationally.
Despite these minor drawbacks, we still think all small businesses can extract plenty of value from the Ink Business Cash card.
Alternatives to the Ink Business Cash
Whenever you apply for a card, there's always an opportunity cost involved—namely, what value you could've gotten by getting a different card instead. If you're shopping around for business cards, here are a few in a similar realm with the Ink Business Cash that you might consider instead:
Maximizing the Ink Business Cash
Now, onto the fun part! How can we maximize the value of the Ink Business Cash?
Maximizing Earnings
First, let's talk about how to earn the most points from this card. Anyone can start by using the card for your internet and phone bills to take advantage of the lucrative 5X bonus category. Of course, if you spend on cable or office supply stores, you'll want to take advantage of 5X back there as well.
If your business is able to hit the $25,000 limit in the 5X categories, you'll have racked up 125,000 points worth at least $1,250 in value when all is said and done.
The 2X categories are a bit more interesting, particularly for gas stations. Apart from having it as an occasional 5X back category on the Chase Freedom Flex℠, Chase doesn't really have other Ultimate Rewards-earning cards that offer consistent rewards at gas stations. If you're running a Chase-only setup, you'll definitely want to take advantage of this 2X bonus for gas.
The 2X back at restaurants is probably the least competitive bonus on this card. There are quite a few options out there that beat this earning rate. Within the Chase ecosystem, a card like the Chase Freedom Unlimited® is able to earn 3X back at restaurants, and that card also has no annual fee.
In summary, take full advantage of the 5X bonus categories and utilize the 2X categories only if you have no better alternatives for gas stations or restaurants.
Card Pairings
We already know that the Ink Business Cash has great earning potential, but you're unlikely to get much value out of your rewards if it's the only card you hold. This is because the Chase Ultimate Rewards points that you earn from the card are worth 1 cent per point. The Ink Business Cash also doesn't give you the ability to transfer these points to travel partners.
To get more out of your Chase points, pair the Ink Business Cash with one of Chase's cards that charge annual fees.
In the realm of business cards, consider the Chase Ink Business Preferred. This gives your points a baseline value of 1.25 cents apiece when used in the travel portal. For example, 100,000 Chase points would be worth at least $1,250 (normally $1,000).
For personal cards, the Chase Sapphire Preferred® Card gives your points the same 25% bonus as the Ink Business Preferred. The Chase Sapphire Reserve®, on the other hand, elevates that baseline value to 1.5 cents per point. This makes 100,000 Chase points worth at least $1,500.
Chase Transfer Partners
Travel enthusiasts know that the best way to get outsized value from your points is to transfer them to partners. The Chase Ink Preferred, the Chase Sapphire Preferred and the Chase Sapphire Reserve cards not only increase the baseline value of your points, but also provide access to Chase's network of travel partners.
Depending on what redemptions you're aiming for, you can often achieve a value of at least 2 cents per point with travel partners.
One of Chase's standout travel partners is World of Hyatt. Despite having a smaller footprint compared to the likes of Hilton or Marriott, Hyatt still has a great selection of hotels within the United States. This is great especially if you travel domestically for client meetings or conferences.
Consider a three-night stay at the Hyatt Regency Chicago, a Category 3 Hyatt property, which will run you around $170 per night before taxes. After taxes, you're looking at $595.52 in total.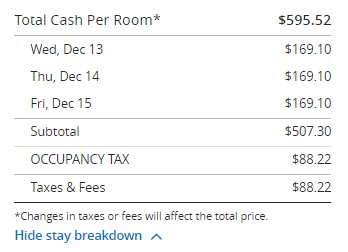 You can get the same room for as few as 9,000 Hyatt points per night (off-peak pricing).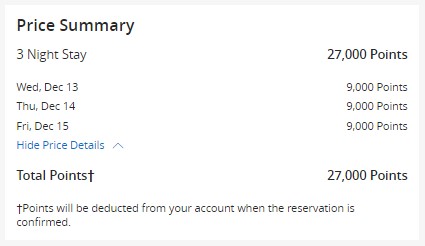 For this redemption, our points got us a valuation of 2.2 cents per point.
Final Thoughts
The Chase Ink Business Cash was my very first business credit card. Thanks to its extensive list of perks, all of which come at a $0 annual fee, it remains a long-term keeper in my wallet.
This card offers tremendous value for any business owner, but it's essential to use it correctly and strategically. Its primary strength lies in the 5X bonus categories. Combined with the generous welcome bonus, you can quickly accumulate a substantial number of Chase points, which can be further optimized by pairing the Ink Business Cash with the Ink Business Preferred, the Chase Sapphire Preferred or the Chase Sapphire Reserve cards.
New to the world of points and miles? The Chase Sapphire Preferred® Card is the best card to start with.

With a bonus of 60,000 points after $4,000 spend in the first 3 months, 5x points on travel booked through the Chase Travel Portal and 3x points on restaurants, streaming services, and online groceries (excluding Target, Walmart, and wholesale clubs), this card truly cannot be beat for getting started!
Learn More
Editors Note: Opinions expressed here are author's alone, not those of any bank, credit card issuer, hotel, airline, or other entity. This content has not been reviewed, approved or otherwise endorsed by any of the entities included within the post.