Note: Some of the offers mentioned below may have changed or are no longer be available. You can view current offers here.
A few days ago, Delta Vacations launched a promotion that had the miles and points world stirring. We discussed it in the 10xTravel Insider's Facebook group a bit, but I wanted to dive into it a bit more as today is the last day to take advantage of the promo offer that allows you to get 2 cents per SkyMile.
Now, let's take a look at how you can leverage this deal to book your next trip. Just remember, today September 6 is the last day to book during the promo.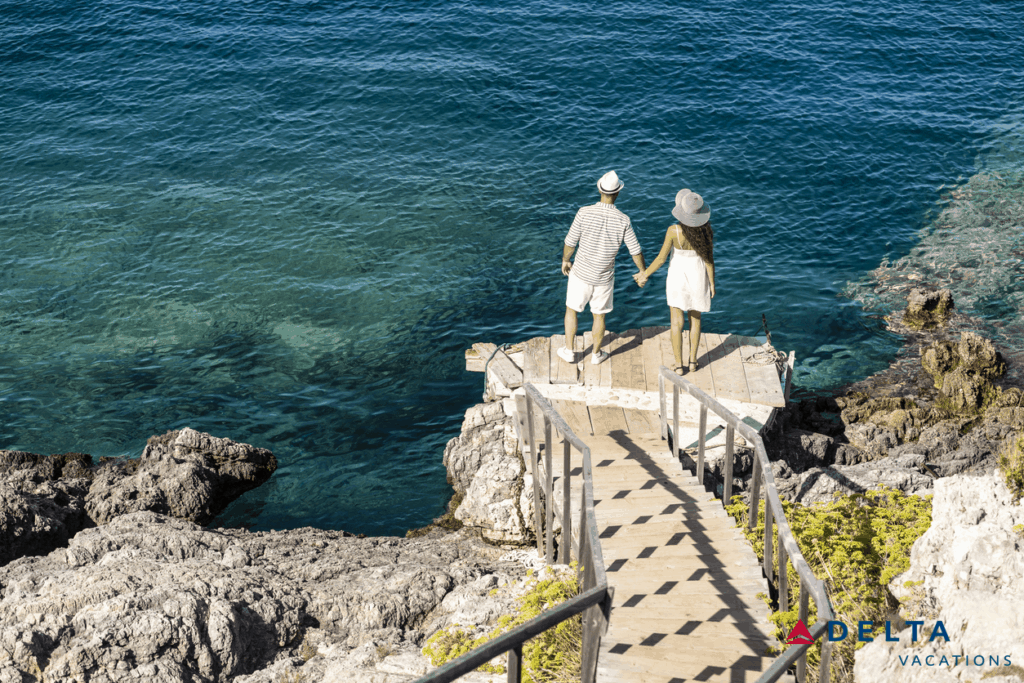 In This Article
What Is Delta Vacations?
With Delta Vacations, you can package a flight with a hotel stay and/or car rental. In doing so, Delta Vacations is able to provide discounts that can reduce the cost of the typical flight and hotel/rental car combo you'd book on your own. You can pay cash for these deals or use SkyMiles at a value of 1 cent per mile — no thanks!
If you are interested in booking one of these, there is a minimum number of nights you have to stay at a hotel and/or have a rental car. The minimum varies by where you travel though. If you want a rental car, you'll need to keep it for 5 nights unless you book a vacation package in Hawaii where 3 nights is required. For hotels, the minimum is 2 nights unless you're in Europe (3 nights) or Australia or Asia (4 nights).
You can pay over time with these deals but pay attention to the cancelation and change fees before you move forward.
Delta Vacations Promo Details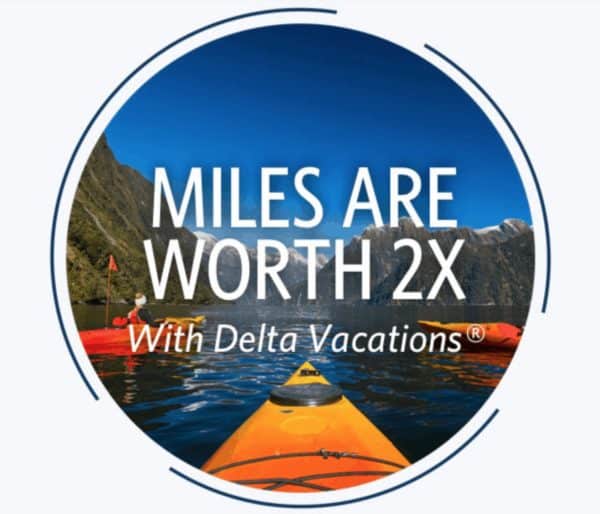 With Delta's current promotion, you can get 2 cents per SkyMile when you book a Delta Vacations package. While 1 cent per point is weak, 2X really makes it worth your consideration. Remember, this promo ends today (August 30) on September 6 at 11:59 pm ET so don't waste time figuring out whether this is the right opportunity for you.
If you don't have enough SkyMiles, you can transfer Amex Membership Rewards points to your account to cover the remaining cost. Alternatively, you can put the remainder on a credit card.
If you want to pay over time, make sure you knock out the SkyMiles portion today (August 30) by September 6 to get the 2X value as the value will return to 1X after that.
Great Ways to Leverage the Deal
Considering how tough it can be to get big value out of Delta SkyMiles, it's no wonder people have been scrambling to find ways to burn their miles on one of these deals. In fact, there are a couple of great options and I booked one of them.
Weekend Getaways
Perhaps the easiest option for most people is a weekend — long-weekend — getaway somewhere in the U.S., Canada, the Caribbean or Central America. If you haven't searched for a domestic award ticket on Delta recently, let's just say it can be hard to find redemptions that get you 2 cents per mile on economy tickets.
However, if you can find a solid cash fare, you can do exactly that with a Delta Vacations package AND get a hotel stay of 2+ nights on top of it. A deal like this could be just the excuse you need to grab your significant other or a travel buddy for a quick trip.
Business Class to Europe
If you're looking to get out of the U.S. and want to fly business class so you can enjoy a lie-flat seat, lounge access and better food, take a look at Europe. With a quick Google Flights search, you can find a number of routes with business class going for less than $2,500. That's not particularly special for a flight to Europe but we can make it better with Delta Vacations.
Rather than pay cash or use Delta's "Pay With Miles" feature which pegs your SkyMiles at 1 cent each, add a hotel or car rental to your trip. By doing so, you can leverage the Delta Vacations promo and your SkyMiles will be worth 2X each.
How good of a deal is this? Well, let's think about how this compares to an award ticket.
If you book a round-trip business class award ticket on Delta at saver level, you'll need 160,000 SkyMiles. If you booked on a SkyTeam partner such as Air France, Alitalia or KLM, you'd need 150,000 SkyMiles for the trip to Europe. Now, consider a Delta Vacations package that costs $2,800.
If you apply SkyMiles to the booking during the promo, you'd only need 140,000 miles to knock out the entire cost of the flights plus at least 3 nights at a hotel or 5 nights with a rental car. Not to mention the fact that since it's a cash ticket, you can earn SkyMiles or partner miles of your choice as a rebate. Regardless of whether you book flights on Delta or partner airline, you're getting a better deal.
How to Book a Delta Vacations Package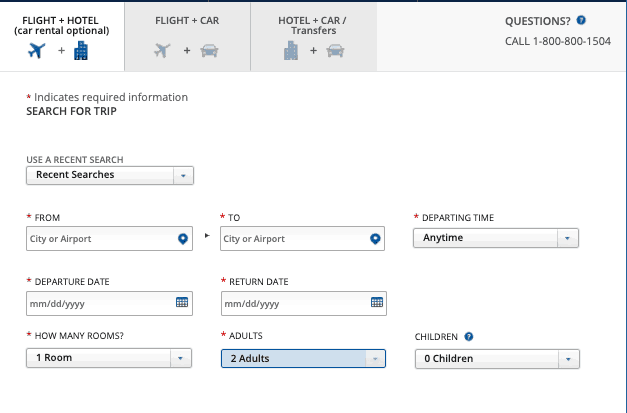 If you just want a simple round-trip in and out of the same city, you can book online on the Delta Vacations page. If you do it this way, your hotel stay or car rental will need to cover the entire trip. This could be just fine if you book a weekend getaway but perhaps not for a longer trip.
With a bunch of SkyMiles to burn, you might want to go ahead and cover the entire cost of the trip with them. However, if you are going to transfer Membership Rewards to your Delta account, you might consider only booking the minimum number of nights with a hotel or rental car. This would give you the option to book cheap cash hotel stays or even use other points such as World of Hyatt — a Chase Ultimate Rewards transfer partner — or Marriott Bonvoy.
To do this, you'll need to call Delta Vacations (800-800-1504). By booking over the phone, you can book a multi-city itinerary or an open jaw ticket. You can also specify how many nights you want a rental car or hotel.
My Trip to Europe
After taking a bump from a Delta flight last year, I received an $800 voucher and had been looking for an opportunity to use it. I also had just over 23,000 SkyMiles sitting in my account and I wasn't sure how I was going to use them. Then, Delta Vacations announced this promo and my friend Tim mentioned wanting to book one.
He planned to book a simple round-trip ticket to Europe. I had other plans and, little did he know, he was going to be involved in those plans.
Starting with Google Flights
I started the search by using the "Explore destinations" function on Google Flights. Next, I filtered the results by SkyTeam so I'd only see flight options that I could book with Delta Vacations. I then set the origin to New York (JFK) — prices out of my home airport were brutal — and the destination as Europe. I set the trip timeframe to then set my price limit at $2,400. Seriously, how awesome is Google Flights?!
Oh, and I set the duration of the trip for 2 weeks. Tim and his 5-day plan. Ha!
Switzerland seemed like a fun winter destination so I selected Zurich. However, I decided to check an open jaw option so I could return from Rome instead. The price for round-trip business class on KLM fit what I wanted at about $2,380. Admittedly, I have a bit of an obsession with KLM and have been looking for an excuse to fly its Dreamliner again. 
View this post on Instagram
Booking with Delta Vacations over the Phone
I then called Delta Vacations and provided the exact dates and flight numbers to the phone agent who pulled them up quickly then ran a search for hotel options for 3 nights. As I learned, I could book the 3-night hotel stay in either Zurich or Rome — I chose Zurich. Within just a few minutes, she had hotel options and total prices for each specific package.
I chose an option with a centrally located hotel that brought my total cost to $2,745. I held the reservation and waited for Tim to get his vacation package set — he booked 3 nights in Rome. The following morning, I transferred 50,000 Membership Rewards to my Delta account and called back.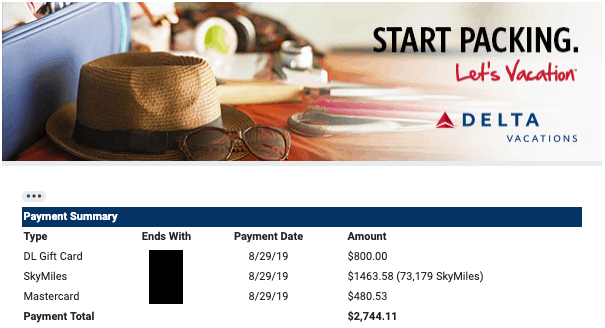 The phone agent applied the $800 voucher and then the 73,000 or so SkyMiles I had in my account. All that was left was about $480 to cover. When you think about it, I basically booked a round-trip business class ticket for the price of an economy ticket and also got 3 nights in a hotel for it. Throw in the fact that Tim booked his hotel in Rome and we have 6 of 13 nights covered.
This is why you have a travel buddy willing to meet you in random places around the world.
How To Get Delta SkyMiles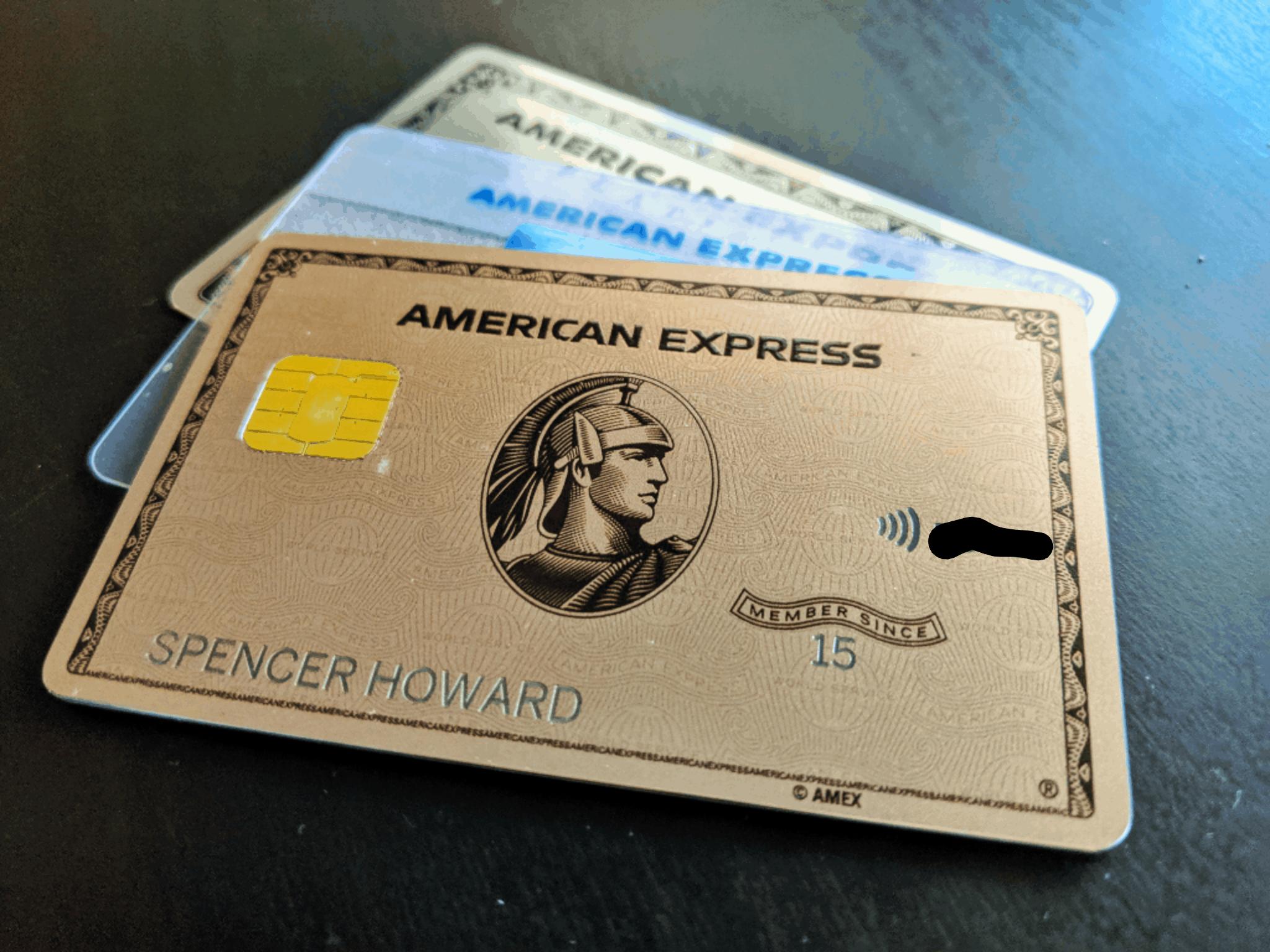 Yes, there are co-branded Delta credit cards issued by American Express. No, they are not a top priority — especially if you are still under 5/24. Even if you are over 5/24, don't forget that cards that earn Amex Membership Rewards points can be transferred to Delta at a 1:1 ratio. These transfers process almost instantly.
These Membership Rewards cards can be an even better way to get your hands on some SkyMiles. Many of them offer lucrative bonus categories that make each dollar you spend go just a little bit further. Beyond that, having Membership Rewards gives you more options. Amex also has 18 other transfer partners so you're not locked into Delta.
As we often tell people, it's just a matter of timing. The Delta Amex cards can definitely play a role but there's a time and a place for them. No need to rush into it.
Final Thoughts
As far as I know, this is the first time Delta has run this promotion. According to the phone agents I spoke with, the phones have been ringing off the hook so clearly it's a popular promo. Whether we'll see this promo come around again, only Delta knows but it certainly provides a nice boost to the value of your SkyMiles.
If you have some SkyMiles, you've just been waiting to burn, give Delta Vacations a look today and see if you can't get some great value out of the 2X promo.
---
10xTravel is part of an affiliate sales network and receives compensation for sending traffic to partner sites, such as CreditCards.com. This compensation may impact how and where links appear on this site. This site does not include all financial companies or all available financial offers.
Editors Note: Opinions expressed here are author's alone, not those of any bank, credit card issuer, hotel, airline, or other entity. This content has not been reviewed, approved or otherwise endorsed by any of the entities included within the post.