Note: Some of the offers mentioned below may have changed or are no longer be available. You can view current offers here.
We're back with another edition of our 10xTravel Team series. In the last edition, you learned about where 10xTravel writers are just dying to visit. This time, we're going a different direction. We're talking about where we have absolutely no desire to visit again. For as much as we all travel, some places just don't live up to our expectations or we get our fill with one visit.
We don't expect you'll agree with everything you read and that's okay! That makes for a fun discussion. I can tell you right off the bat that I don't agree with each of these — I'm looking at you, John and Bryce — but it should give you some insight into how we're thinking about our future travels.
Once you've had a look at where the 10xTravel team won't be visiting again, join us in the 10xTravel Insiders Facebook group and share your dream destination with us!
This is a terribly difficult question for me. There's nothing I enjoy more than flying somewhere just to experience life in a particular city — or remote location. However, if I had to pick right now, I'd have to go with two places: Dubai and Leipzig.
There is pretty much no similarity between my choices but stick with me.
I've often described Dubai as a contrived city that's like a massive Las Vegas without the gambling. That doesn't mean I haven't enjoyed my two visits, though. I really enjoyed going to the top of the Burj Khalifa — the tallest building in the world — and going dune bashing in the desert. I would definitely enjoy exploring some more of the desert or staying that the famous Al Maha Resort, but it's just not a top priority right now. Of course, if flying Emirates first class again fits my schedule, I could be back before you know it.
Now, Leipzig. I just returned from a two-week road trip through Germany with my buddy Tim. Our first stop was Leipzig and I actually quite enjoyed my two days there. Visiting the Runden Ecke (translation: Round Corner) — local Stasi headquarters until the fall of the Berlin Wall — was definitely the highlight for me as a bit of a history nerd. While this experience will stick with me and I enjoyed walking around for a day, I think that's enough for me (for now).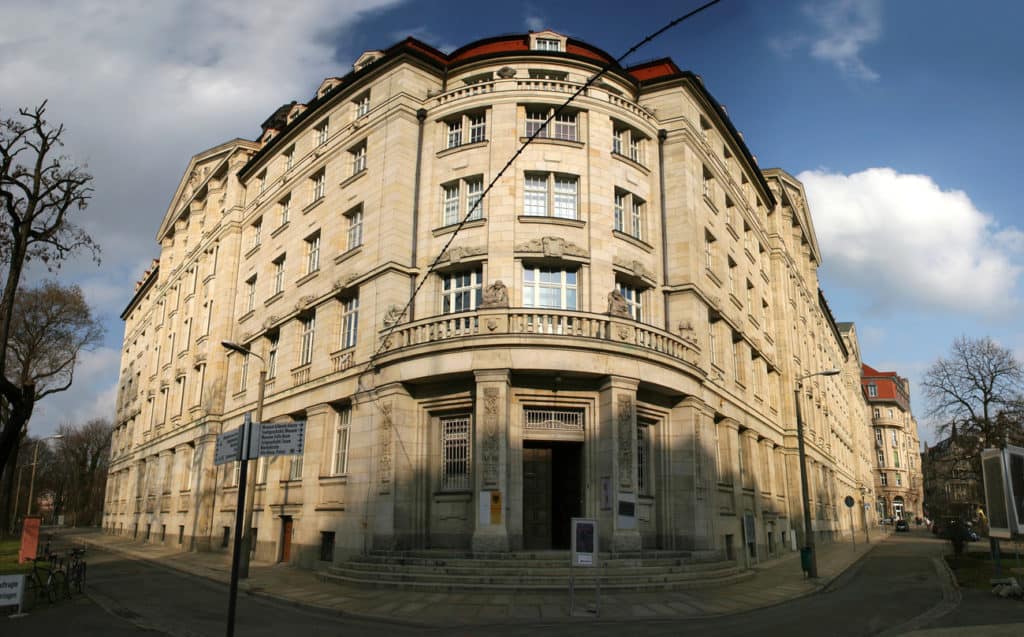 The country I have no desire to return to is Thailand. Beloved by many travelers, it's a place for those who are fond of beautiful beaches, fine food and ancient architecture. Additionally, this Southeast Asian country is super cheap, so what's not to love, right? Well…
Let's start with the beaches. The word got out, and Thailand's tropical islands have become too popular over time. In fact, some of them are so crowded that the Department of National Parks, Wildlife and Plant Conservation recently closed the famous Maya Bay on Ko Phi Phi Leh island until mid-2021 for ecological recovery. When marine life is dying because of over tourism, it's probably best to give it a break and visit elsewhere.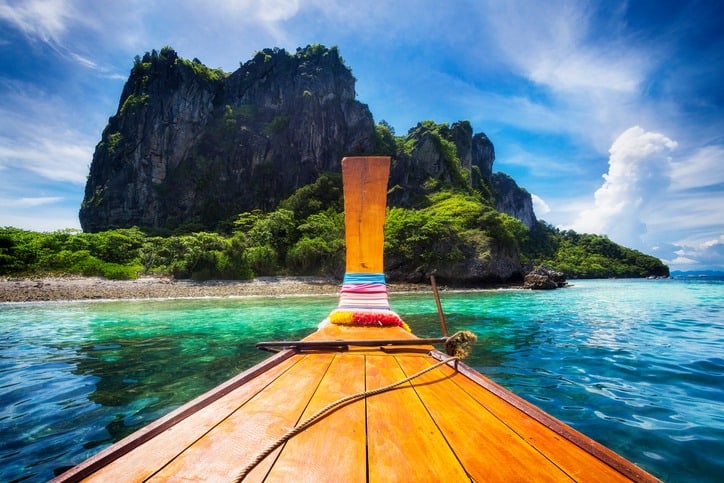 I bet many of you love Thai food. Unfortunately, for someone who grew up with mostly Russian cuisine, Thai food is just too spicy. I can't handle anything with chilies in it and almost breathed fire like one of Khaleesi's dragons after trying a spoonful of papaya salad during my first visit to the country. For this reason, my meal options are significantly reduced in Thailand.
As far as the ancient architecture goes, I've seen enough temples in my life to be perfectly fine without seeing another one.
Add elephant abuse, petty scams and sex tourism to the mix, which is incredibly blatant in the touristy towns, and you've got a recipe for a place I have no desire to visit again.
Ironically, I booked a flight to Bangkok for December 2019 (which will be my third trip to Thailand) and will likely spend a few days in the country, but the ultimate goal is Laos. The only reason I'm going via Thailand is a cheap fare. At $477 from Los Angeles, it was hard to say no.
I have no absolutely no desire to visit Bangkok, Thailand again. It might sound like blasphemy to some, but I've spent three days in this city a few years ago and it was two days too many. I thought the city was too busy, there was too much traffic, too much pollution and too many unpleasant smells. The amount of scooters on the streets felt really overwhelming. Seeing entire families riding one scooter, including mothers holding babies with one hand (and nobody's wearing a helmet) really unsettled me.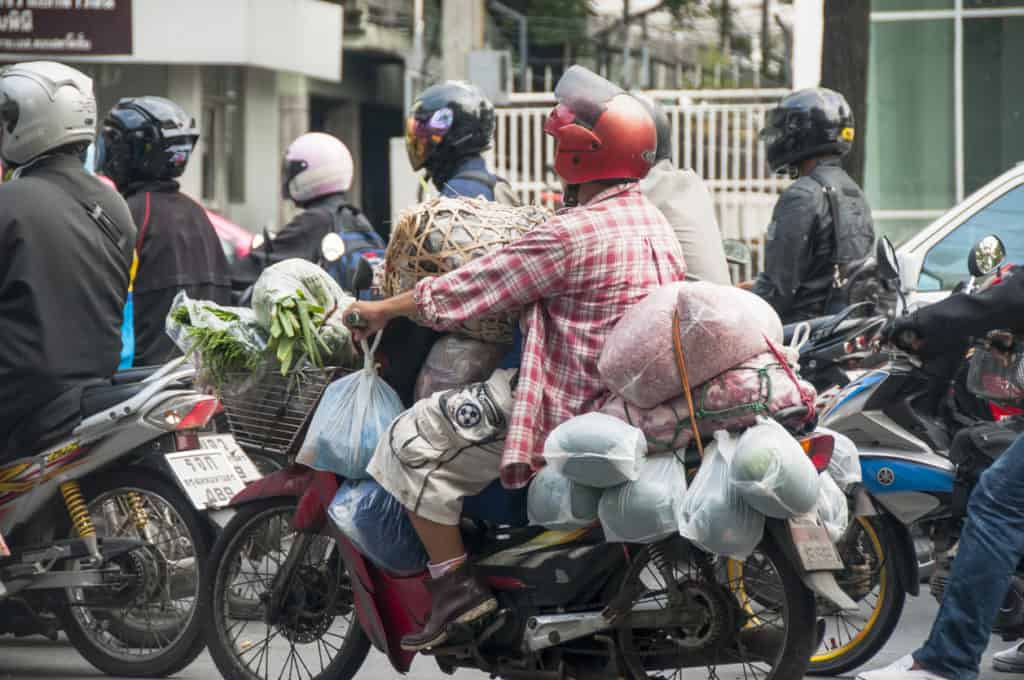 I visited the royal palace and, while some would consider it beautiful, it felt ostentatious and was just too much for me. It felt plain wrong to see so much wealth poured into one palace in a country where many citizens don't have basic necessities like clean running water.
Thai food is also not my cup of tea, it's too spicy for me and I am not a fan of curries in general. I don't hate all southeast asian food, in fact Vietamese food is one of my favorites, but I just can't get used to Thai flavors.
I will have to spend one night in Bangkok in January 2020 so that next day I can catch my flight home from the last stop on my around the world trip. Bangkok is a big Star Alliance hub so lots of time when you are visiting Asia you'll have to connect there. I wouldn't have much time anyway, but I don't intend on venturing too far from my hotel.
When I travel, my goal is to find the positives in a place. And I think there's always more to discover, so even if a country or city didn't leave me with a good first impression or I feel like I've been everywhere there is to be in a place, I still wouldn't necessarily turn down a trip back.
That said, for the sake of this article, I'll give you two places that aren't high on my list to return to.
I don't have much of a desire to return to Ireland. I spent an amazing two weeks there in 2015, and after that trip I said I had no desire to go back. And it wasn't a bad thing at all! I just felt like I had seen everything I wanted to and that the trip was *so good* that if I went back there was no way it could be matched.
But, I had the chance to go back with my boyfriend and his family in late 2018 and still had a great time! We saw some sights I hadn't the first time around, and while it was definitely a different trip than the first one, it was still really good. After a second great trip to Ireland, I don't have much of a desire to go back again, but I'm sure I would if the right opportunity presented itself!
The second place that's not high on my list to return is Doha, Qatar. I was there for three days in 2016 and again, saw most of what was on my list. I absolutely loved the Museum of Islamic Art, but was otherwise pretty unimpressed with the city, especially the very obvious prostitution scene at the hotel bars.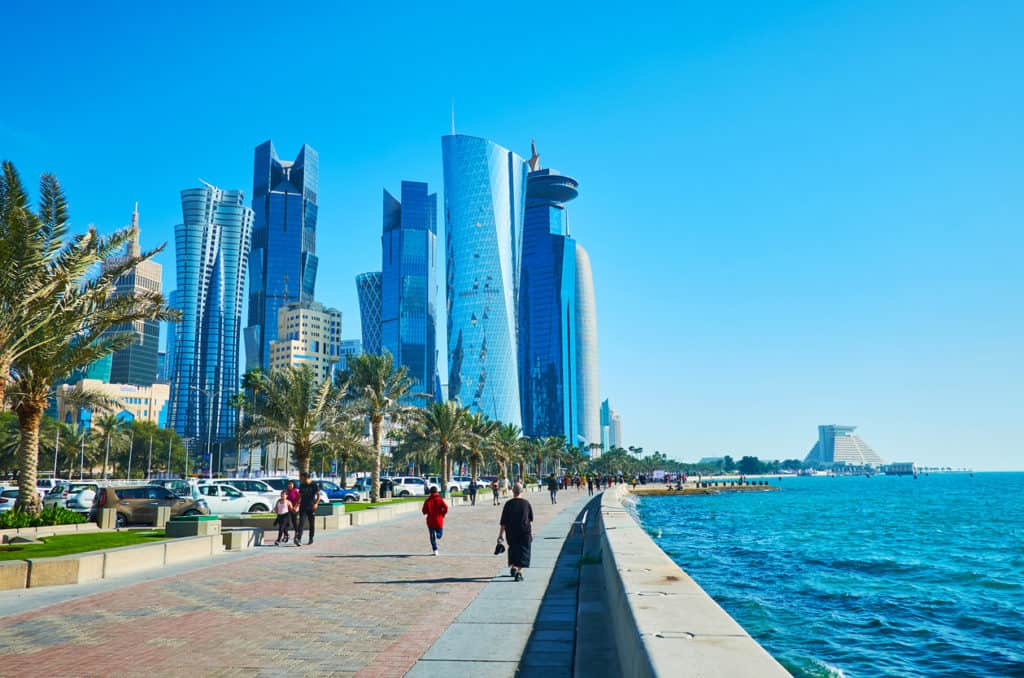 As a woman traveler (and solo at the time) it was especially uncomfortable, and I have no desire to put myself in that situation again. If I had the opportunity to go back to Doha (for a short period of time), I would still go back. I'm sure the city and the country have much more to offer than what I experienced on my first visit.
Similar to Caroline, I really try to enjoy every destination and for me just getting a break from work makes every trip a pretty positive experience. That said there are a few places lower on my list that I just don't think I'll return to anytime soon.
The city in the United States I don't have any real desire to visit again is Punta Gorda, FL. While Florida is a wonderful state (especially in winter) and known for its pristine white sandy beaches Punta Gorda will just never be my favorite coastal town.
The biggest reason for this is the beach, or in this case lack thereof. While there's a small beach at the local park, most of the beaches are either north or south of the city and when I visit Florida it's usually for a short weekend trip where I want to spend it on the beach. There also doesn't seem to be much to do in Punta Gorda and while it's great for fishers and boaters it just wasn't my cup of tea.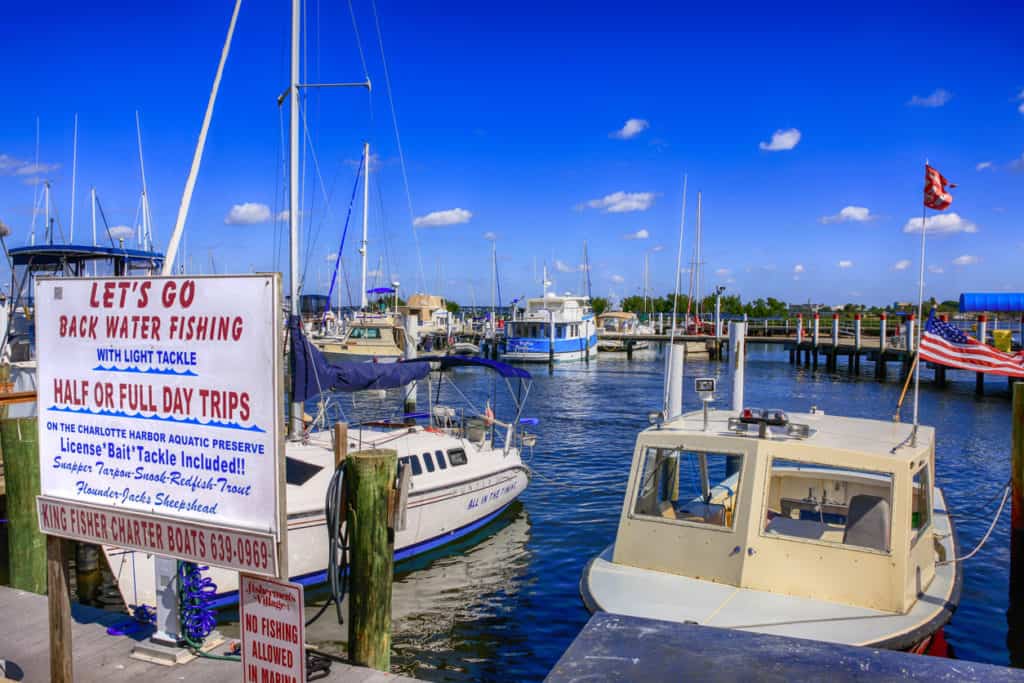 The other city that is low on my list is Madrid.
The capital of Spain is a wonderful city and, admittedly, I was only in the city for a short period of time on my last visit but I felt like I had seen most of the highlights and was only there for 24 hours. I also didn't have any meals that overly impressed me in Madrid although that may have been because I was spoiled by the Catalan fare in Barcelona.
I will likely be back to both cities, especially since I often transit through Madrid to access Europe, however there are a ton of unexplored destinations on my list and a couple of older favorites I still want to visit before I make either Punta Gorda or Madrid a travel destination again.
Like John, the destination I'm least likely to return to is a capital city. Unlike John, it's not Madrid because my wife and I love Madrid. But I have no burning desire to return to Beijing, China.
The main reason I don't want to return to Beijing is I feel like we've seen a lot of the main sites already. We've visited the Great Wall, the Forbidden Palace, the Temple of Heaven, and a whole slew of the other main touristy sites in Beijing. We've also had a chance to experience the non-touristy portions of the city visiting our friends who work in community centers in the outer rings of the city.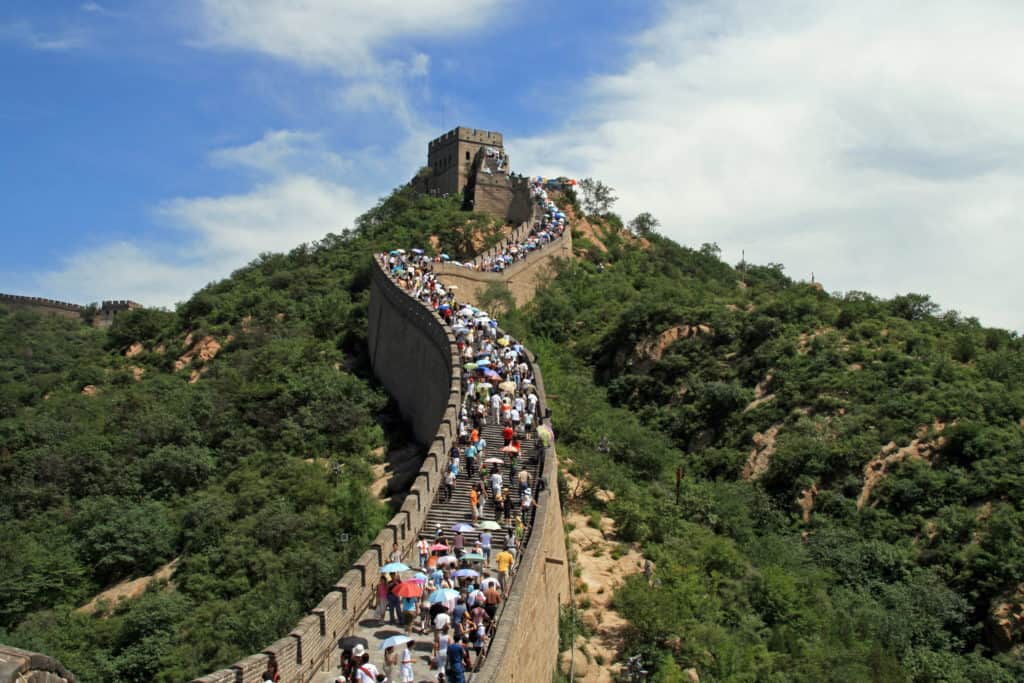 Combine that with the fact that Beijing is super crowded, even by Asian city standards, and I'm not in a rush to go back anytime soon. I'm guessing I'll be back sooner rather than later, given how much we love to travel to Asia but, the next time I'm back in China, I hope to be in Shanghai and visiting Shanghai Disneyland!
When pitched the idea of where I would not want to travel again, I really struggled. I initially wanted to say Spain, because of a bad AirBNB experience, but I had one of the best meals of my life at Álbora after bailing on the AirBNB (maybe I'll give John some restaurant recommendations for his return).
After my recent trip, my wife and I both decided where we wouldn't want to travel again. It is a very specific destination, and one that may shock a lot of readers, but I have no desire to return to the St. Regis Maldives.
Yeah . . . you read that correctly, the St. Regis Maldives. The resort is absolutely stunning – it easily makes my top 2 nicest resorts I've ever visited (the other goes to the Intercontinental Da Nang). The glamour of it all just isn't enough to make up for its shortcomings.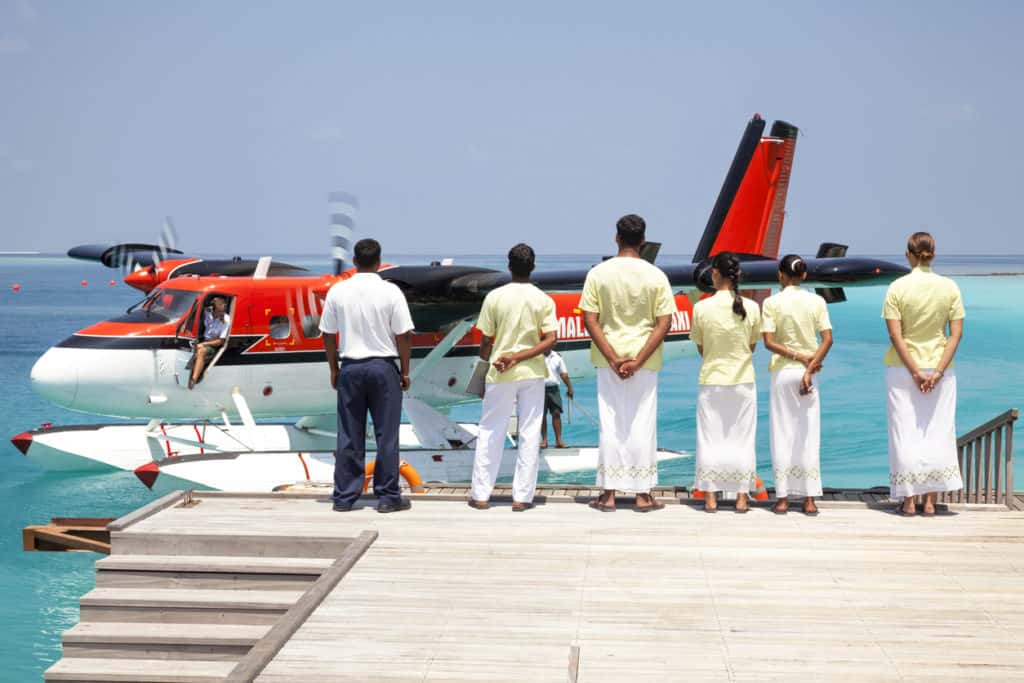 There's a pretty specific reason why I wouldn't return to the St. Regis: I've been fortunate enough to go to two luxury resorts in the Maldives. Between the St. Regis and the Park Hyatt, the experience I want in the Maldives is better found at the Park Hyatt.
The biggest problem at the St. Regis was just that the service was way too overbearing. They do a lot for you, and I mean a lot, which is great. However, it also means staff is in your face a lot. At more than one meal, we had 3 different staff members come up to ask us how our food was within 5 minutes of it arriving at our table with barely any time to try it. To make it worse, the food was overall not that great.
Also, the resort has their own schedule for everything, which doesn't always fit typical industry standards. For example, I love scuba diving, but the dive shop only offers 2 tank dives 3 times per week. Otherwise, you lose an entire morning for a single-tank dive, which you actually have to pay more for per dive since you get charged for boat fees and daily gear rentals.
At the end of it all, we left feeling like we were often corralled around the schedule the resort wanted us to have, rather than the schedule we wanted to have while we were there. The overbearing of service and scheduling left a pretty bland taste in our mouth for the operations at the resort – one that we certainly didn't feel at the Park Hyatt.
Knowing what I do about the St. Regis Maldives, I'll stick to the Park Hyatt when I return next time.
I am just going to come right out and say it. I think Amsterdam is incredibly overrated and I have absolutely no desire to ever go back.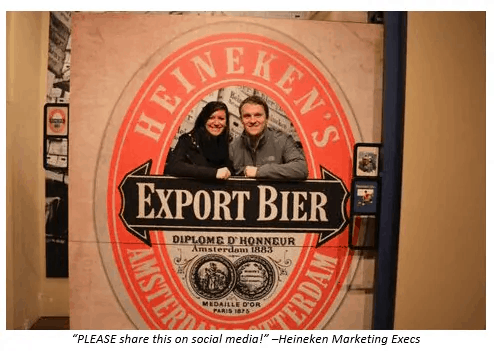 I visited this once-great-(maybe?)-now-devoid-of-meaningful-culture city in 2015 for 4 days with my wife. We stayed at a decent hotel in a great location, visited all the usual attractions, and left feeling like we wasted 4 valuable vacation days that could have been better spent elsewhere.
The food scene in Amsterdam was sub-par, the nightlife was entirely built around the red light district, and it felt as if the city had made a conscious decision to scrap any semblance of culture and instead become a haven for hordes of eastern european teenagers and drunken stag parties.
If Europe were a single city, with Paris being a beautiful cathedral and Rome being the best restaurant you have ever tried in your life, Amsterdam would be the 400 year old church that had been turned into a McDonalds.
The only positive of the entire trip was the Van Gogh museum, which is still one of the best art museums I have ever had the pleasure of visiting. This alone might be enough to justify a single visit to Amsterdam.
Otherwise feel free to skip Amsterdam….. unless you despise good food and are excited by the idea of a 7 story nightclub.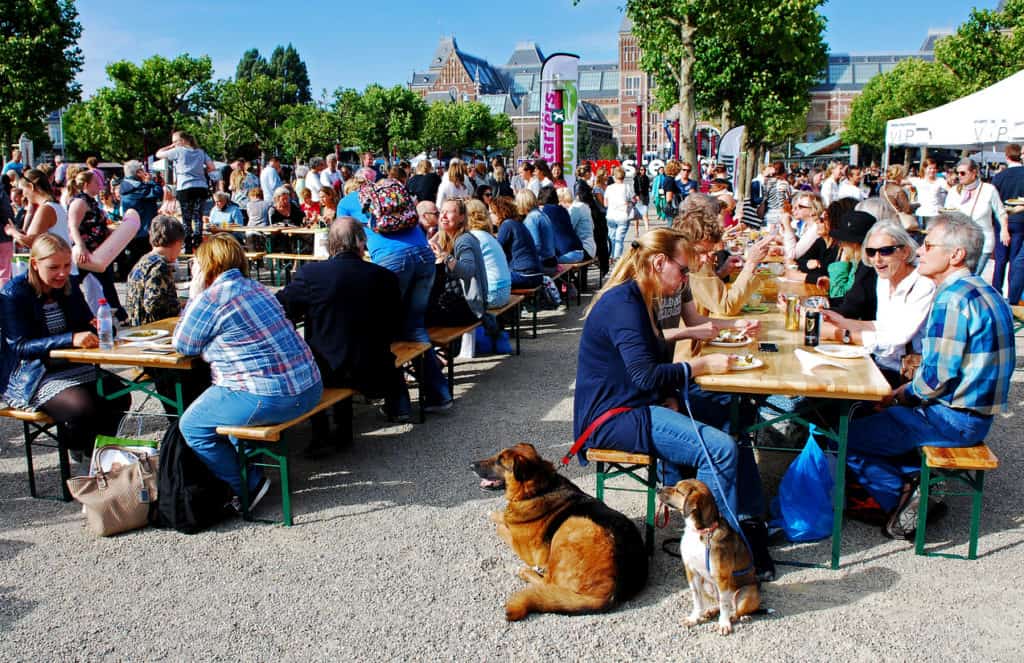 There is little more in the world that makes me happier than a white sand beach with clear blue water. Given that most of the Caribbean islands are a 2-3 hour direct flight from our home airport of Charlotte, my wife and I, on average, travel 2-3 times per year to various islands. We've probably explored most of the islands at this point which means we know what we like.
One island that I absolutely have no desire to see again is Nassau in the Bahamas. We visited Nassau for the first time in May 2018 and even stayed at the new and massive Baha Mar resort. We had a disappointing experience there but that's for another day.
Now, Nassau has white sand beaches and clear blue water, so why don't we want to visit again?
Well, Nassau is one of the busiest cruise ports in the world, averaging the arrival of 7 (!!!) cruise ships per day, 7 days per week. You read that right, on average 7 cruise ships that are often full of 2,000-3,000 people and more arrive every day in the cruise ship port right in the heart of downtown Nassau. While this is great for the local Nassau economy, it makes it almost required to avoid downtown Nassau and surrounding areas during the day just because there's not room or infrastructure for everyone that swarms off of the cruise ships.
Another reason we didn't like Nassau is partially due to the water/weather/temperature limitations. Since Nassau is essentially due east of Miami, it takes until about June or so for the water temperature to really warm up to a comfortable temperature. In May when we went, the water temperature was high 60s/low 70s, and since the air temperature was only in the 70s or so, it was a bit cold for my liking. Some of the other more southern islands in the Caribbean have water that stays 80+ degrees year-round, and is always refreshing. So, yes the water is beautiful and crystal clear, but you might have to time your trip right in order to be able to truly enjoy it. If you're looking for a winter escape from the cold in the US, you should plan on heading further south!
We also didn't like how just congested and populated the island as a whole seemed to be in our experience, at least without stumbling off the beaten path to some hidden beaches or something. We were constantly being sold things on the beaches at the resort and surrounding areas, and they were just super packed with people.
There was also trash and debris along a number of the beaches we visited, and it just didn't have that pristine paradise feel that you see in pictures. To top it off, we got stuck in traffic multiple times in downtown Nassau because of all of the cruise traffic – I spend enough time in traffic here at home, I certainly don't want that while on vacation in paradise!
Our dislike of Nassau is, of course, based on our personal travel preference though. I know plenty of people that have been to and loved Nassau, so it's not a generalization of Nassau as a whole. When we go to the Caribbean, we like it to be quiet, tranquil, relaxing, and a true break from reality where we can just check out for a few days. We just didn't feel like it gave us that during our stay, so we'll explore other islands on our next Caribbean adventures.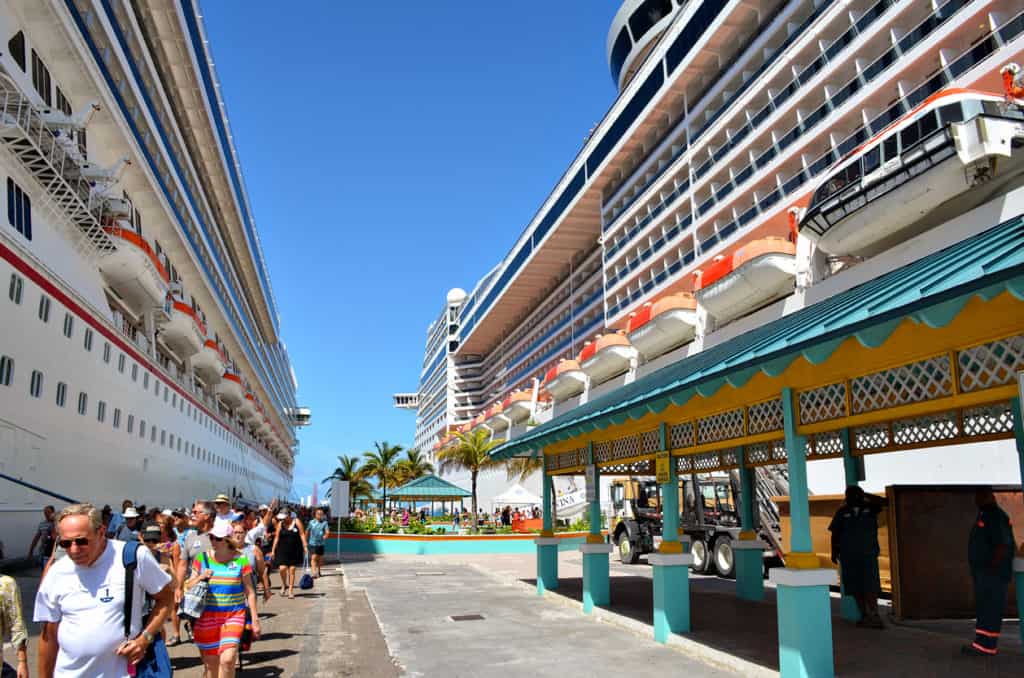 Final Thoughts
We all have our own reasons for traveling. The more you travel, the more you start to figure out what you enjoy. That doesn't mean we should rule out destinations that don't quite fit our norm, but it can give us some insight into how long we want to stay in a city. With such a big world out there, you might find you have no desire to see anywhere twice. Or, you might just feel once was enough to give you the experience you wanted.
Next time, we'll take a look at where the 10xTravel team would return if given the chance.
60,000 Chase Ultimate Rewards Points after you spend $4,000 spend in 3 months
Learn more
---
10xTravel is part of an affiliate sales network and receives compensation for sending traffic to partner sites, such as CreditCards.com. This compensation may impact how and where links appear on this site. This site does not include all financial companies or all available financial offers.
Editors Note: Opinions expressed here are author's alone, not those of any bank, credit card issuer, hotel, airline, or other entity. This content has not been reviewed, approved or otherwise endorsed by any of the entities included within the post.