Low-cost airlines are a great way to city or country hop in a single region without shelling out loads of cash for a legacy carrier. You might have heard about AirAsia, Frontier Airlines and Ryanair and their low-priced tickets within Asia, the United States and Europe, respectively. Paying $15 for a one-way flight isn't unheard of.
More than 130 budget carriers operate flights on all inhabited continents, and you're sure to find an economical trip almost anywhere.
In addition to bargain fares, low-cost airlines are known for their sneaky operation methods as everything short of onboard oxygen is excluded from the initial price. What you see isn't exactly what you get and, in many cases, additional fees exceed the price of airfare itself!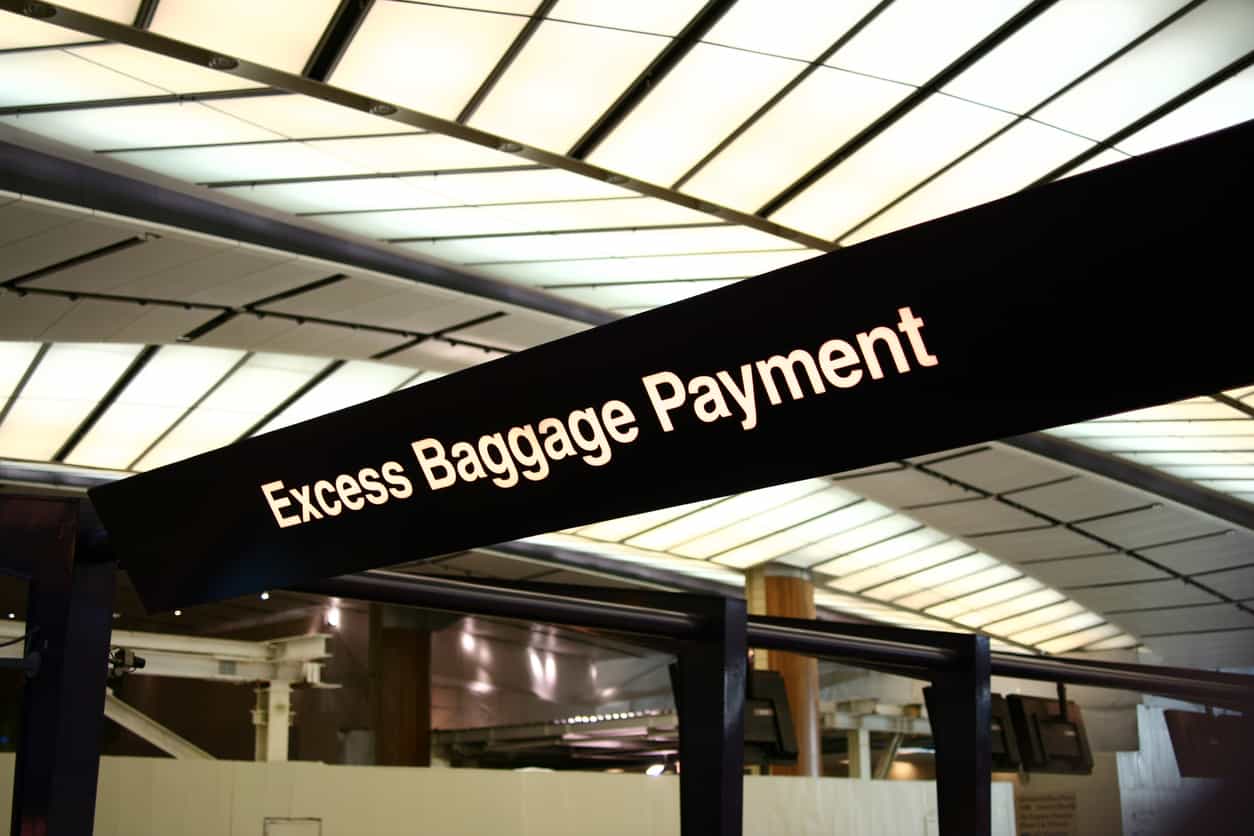 Prepare to pay extra for a bag (checked or carry-on), an advance seat selection, in-flight meals and entertainment (if available), and even a boarding pass printed at the airport. The more comfortable you want to be during your journey, the more it'll cost ya.
You might be wondering if it's even possible to keep the costs low when flying low-cost carriers. The answer is yes, so let me show you how to beat budget airlines at their own game.
Read Luggage Fees Carefully
Unless you're Mary Poppins and can fit everything you own in a small satchel, chances are you travel with a suitcase or a backpack. Even if it's carry-on size, don't underestimate your enemy. Many low-cost carriers impose weight limitations on cabin baggage, and you bet your toosh that a check-in agent will weigh your bag!
Review the limits online and calculate whether not paying for a bag at the time of purchasing your ticket is worth the headache at the check-in line when you find out that paying for the very same bag at the gate is suddenly triple the cost. Yes, it's one of those sneaky things budget airlines do.
We're not above recommending layering clothes when flying. Want to bring that cute sweater but it doesn't quite fit in the suitcase? Wear it!
As if navigating the complicated world of fees on low-cost carriers isn't enough, many full-service carriers have implemented the infamous B word—basic economy—to compete for customers. Basic economy tickets come with no baggage inclusion and sometimes, as is the case with United Airlines, charge you for carry-on luggage as well.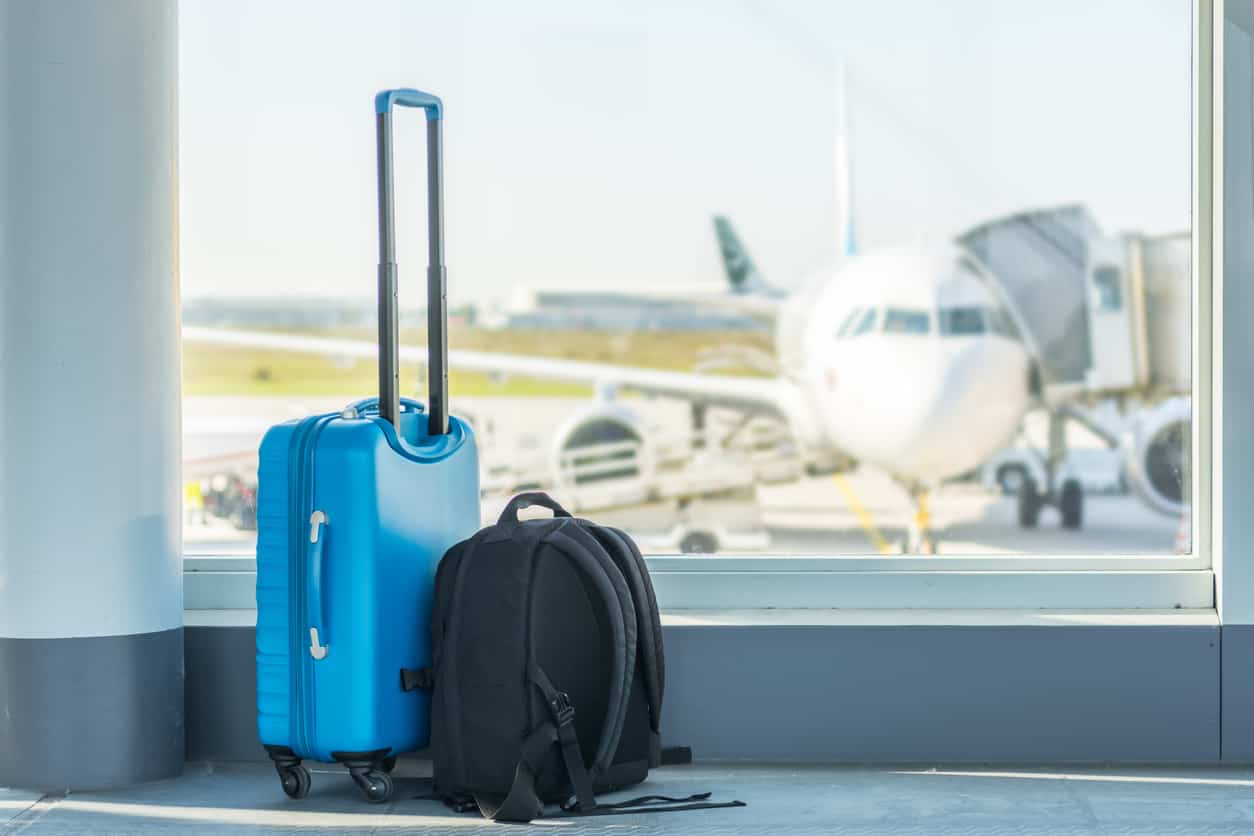 To circumvent this problem on a U.S. airline, there are many co-branded credit cards that let you check bags at no additional cost. If you fly the same carrier once or twice per year, the cost of the card could pay for itself.
Skip Seat Selection
One of the best ways to keep the cost of your low-cost ticket low is by waiting for a seat assignment until it's time to fly, especially if it's a short flight. Who cares if you're by a window, in an aisle or, dare I say, in a middle seat on a one-hour-20-minute flight from London to Paris. You'll be there faster than you can say "Brexit."
There are exceptions to this strategy, of course. If your flight is, say, five hours long and you have specific seat preferences or if you travel with a companion who needs assistance, then yes, pay for a seat selection. This particular fee doesn't add that much to the ticket's final price on its own.
Buy Snacks in Advance
Hunger breaks stone walls, and low-cost airlines know it. Prepare to pay a high price for a low-quality meal on-board or outsmart the airline and buy food in advance. It doesn't have to be an elaborate dish to go from a restaurant, but it wouldn't hurt to stop by a grocery store the day before your flight to stock up on some snacks, especially if your upcoming flight is longer than a couple of hours.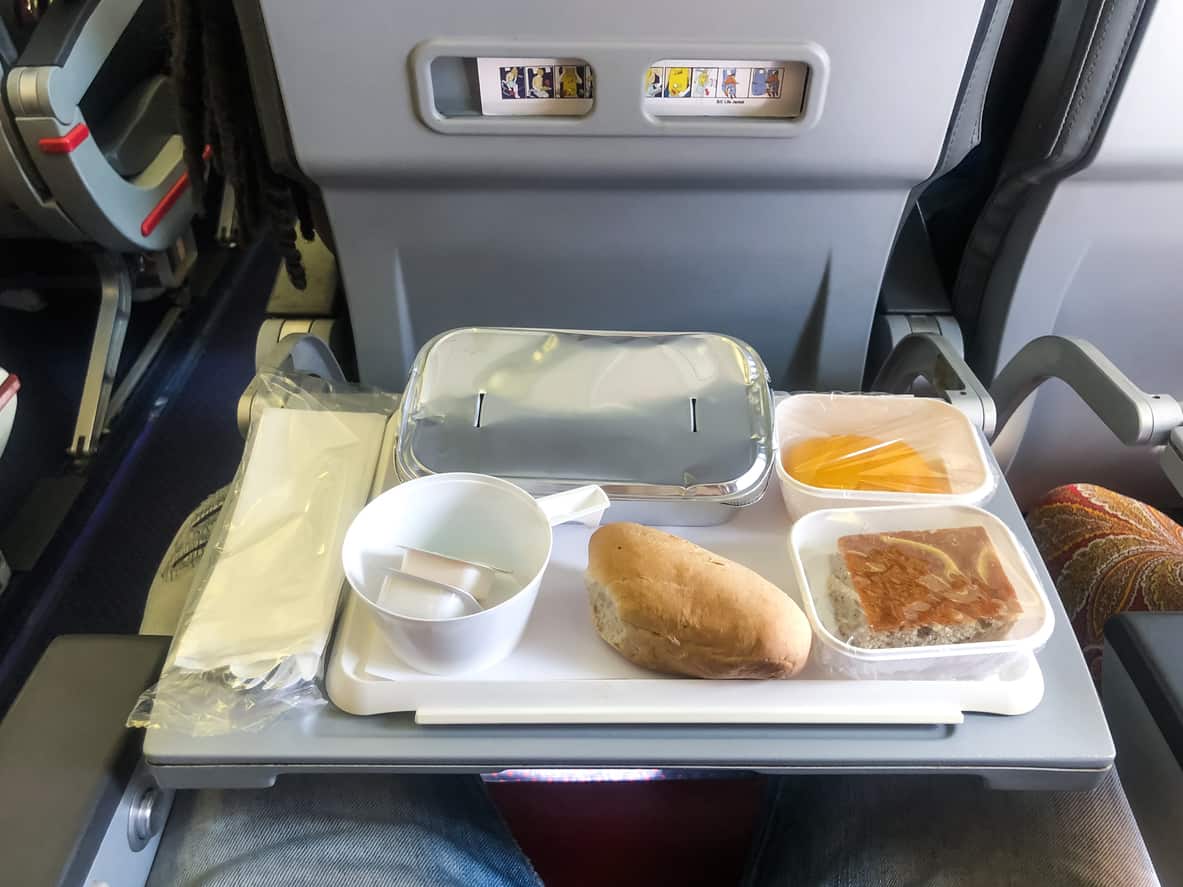 If you have Priority Pass membership, it can save you from being hangry during your flight. Priority Pass is a network of more than 1,200 airport lounges worldwide, and it even includes a cash allowance at some airport restaurants. Several credit cards, such as the Chase Sapphire Reserve and the Platinum Card from American Express, offer this benefit to the primary cardmember and up to two guests.
The Amex Platinum Card also comes with access to Delta Sky Clubs (when flying on Delta) and Centurion Lounges. Although their locations aren't as widespread as Priority Pass lounges, with most being in U.S. airports, they offer an additional opportunity to eat in between flights. Lounge access is a great way to avoid subpar airplane food while saving money.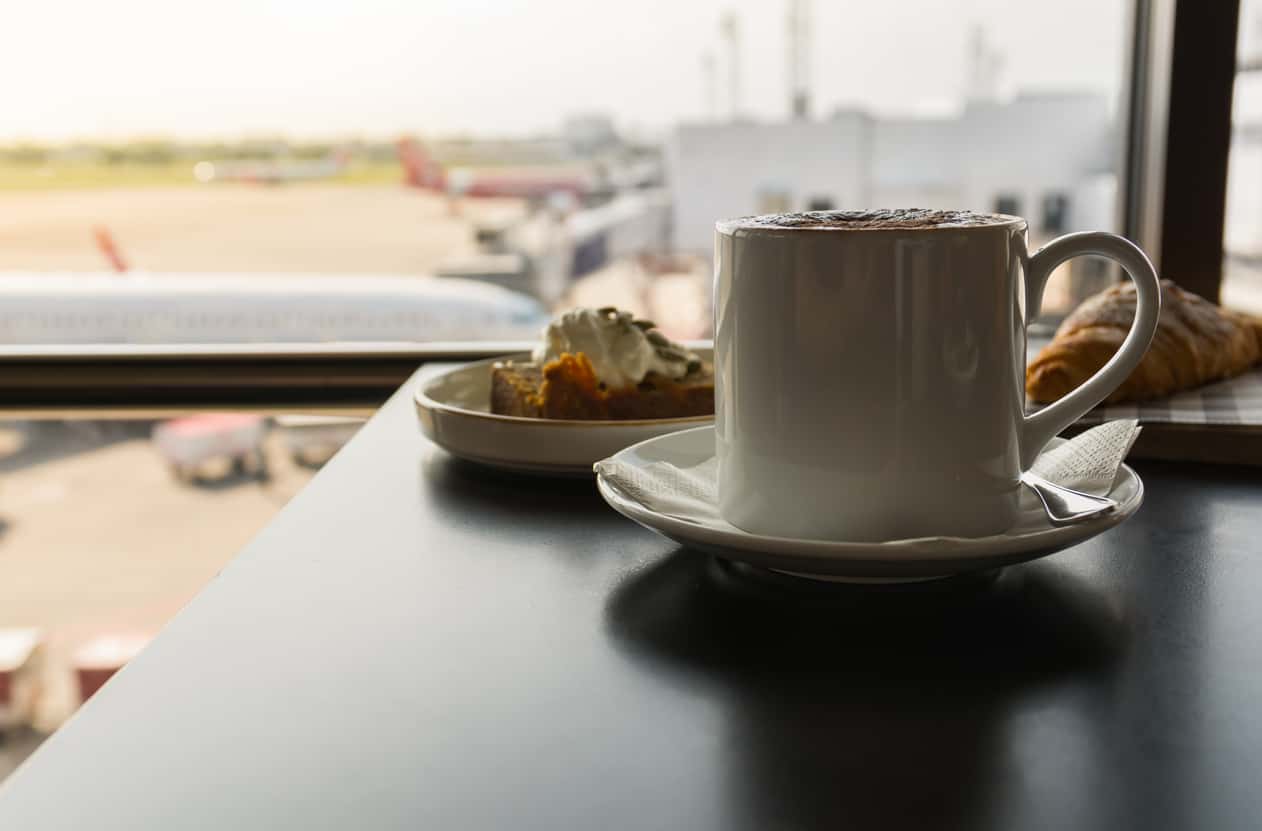 Think Ahead About In-Flight Entertainment
Depending on how low(-cost) you stoop, the aircraft will either charge extra for in-flight entertainment or not feature any seatback screen at all. If the flight is short, you might not have time to watch a whole movie anyway. But if you've got a few hours to kill, think ahead.
Netflix and Amazon Prime both offer an option to download video content to your phone or tablet to watch offline later. You don't even need Wi-Fi to access it. So, charge up your device and watch movies to your heart's desire. If you'd rather spend your time reading, throw a good book in your tiny carry-on bag—it will do the trick.
Print Your Boarding Pass Before You Head to the Airport
This is the extreme end of low-cost—a new low of the nickel-and-diming variety—but some budget airlines charge extra for printing a boarding pass at the check-in counter. You obviously need one to go past security and board a plane, and some security lines don't accept mobile versions of boarding cards.
You're left with little choice: pay for a boarding pass at the airport or print one from the comfort of your home, office, public library or internet café. (Do those exist anymore?) Make sure to read over terms and conditions carefully and set a reminder on your phone to check in at a specific time. You might be saving a few bucks, but it all adds up to a hefty sum if you're not careful.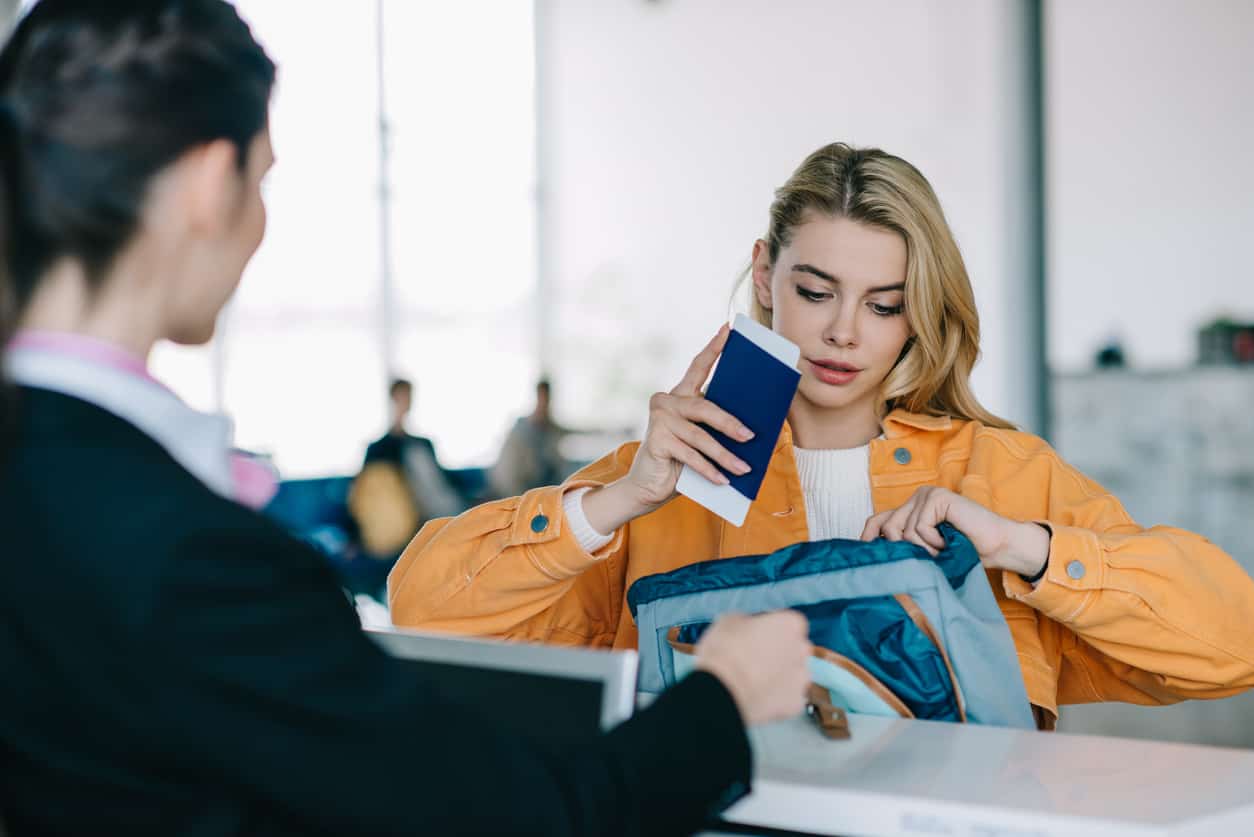 Final Thoughts
When flying budget carriers, a good deal can quickly turn into a bad one if you consider all the additional fees you might have to pay. However, there are multiple ways to keep those extra costs under control to save on airfare. Remember why you chose to book a ticket with a budget airline in the first place. A little bag and a little preparation can help you keep your vacation funds on track.
---
Disclosure: 10xTravel has partnered with CardRatings for our coverage of credit card products. 10xTravel and CardRatings may receive a commission from card issuers.
Opinions, reviews, analyses & recommendations are the author's alone, and have not been reviewed, endorsed or approved by any of these entities. You can read our advertiser disclosure here.