In This Article
Loading table of contents …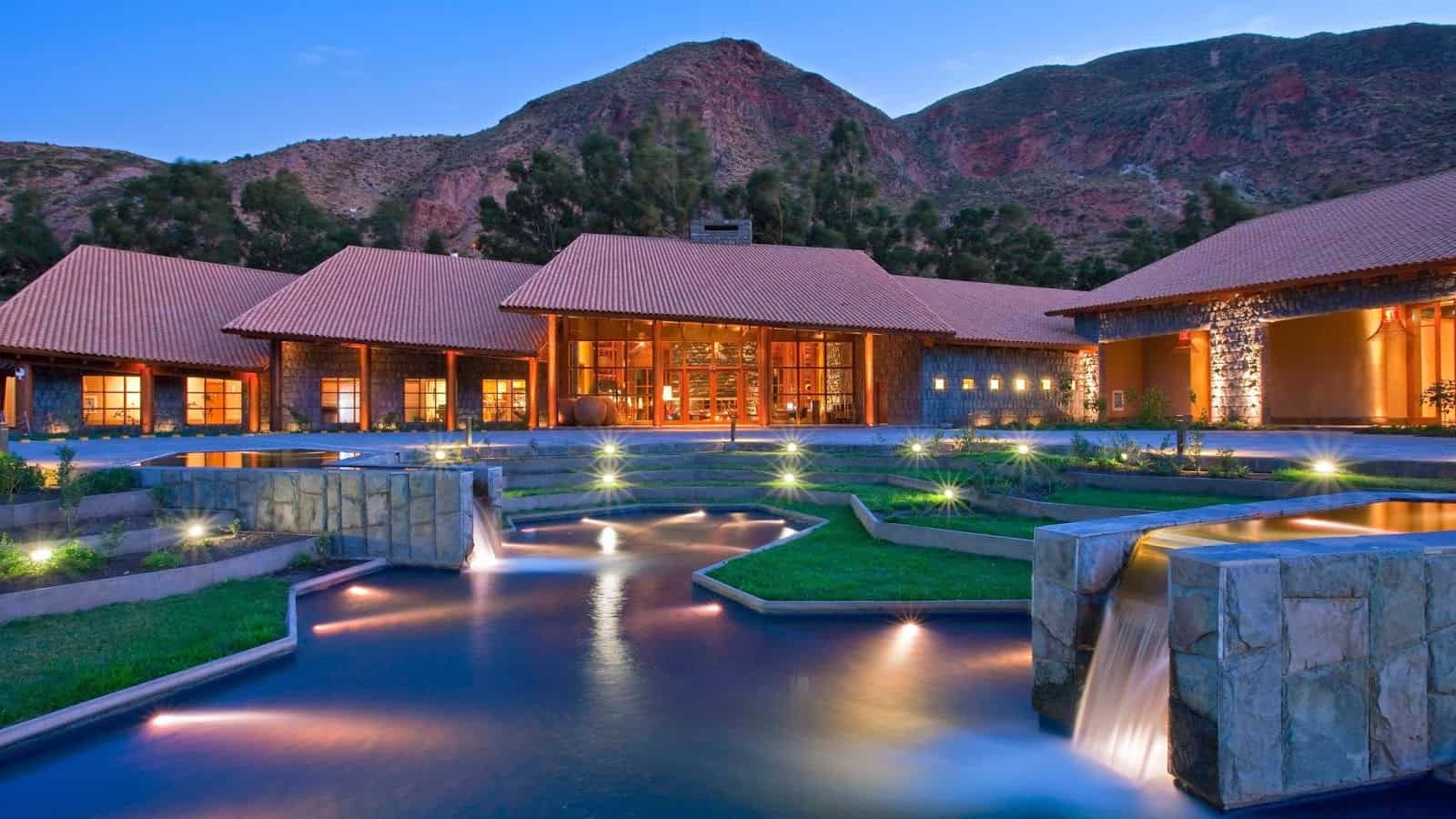 Note: Some of the offers mentioned below may have changed or are no longer be available. The content on this page is accurate as of the posting date; however, some of our partner offers may have expired. You can view current offers here.
Marriott Bonvoy: The Good and the Bad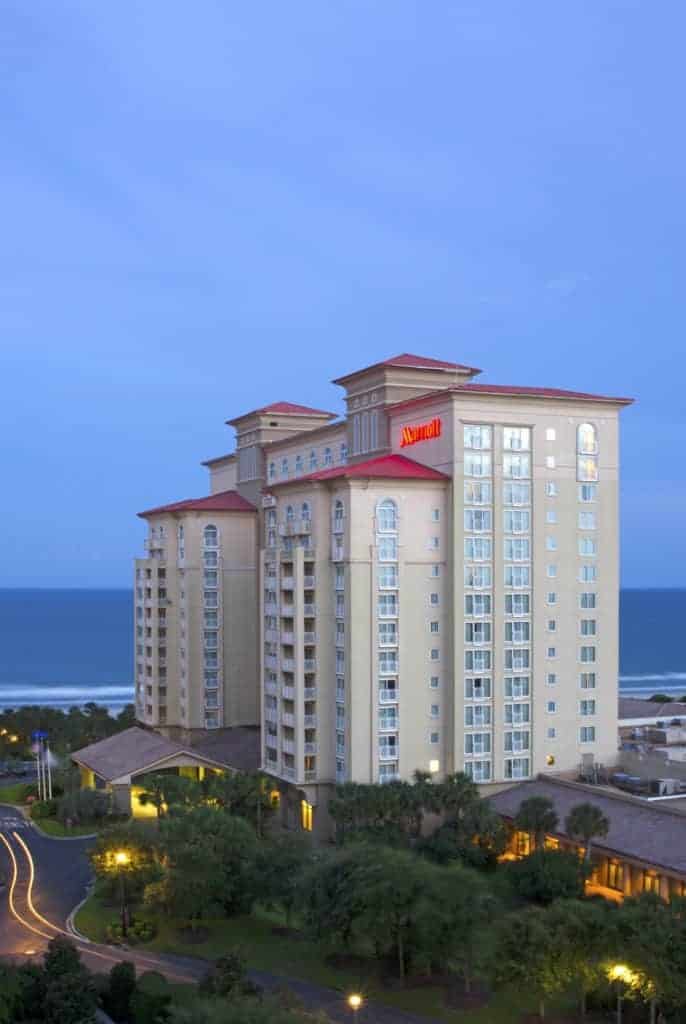 The Good: Marriott has a massive footprint with properties all over the world and, if you book a stay on points for 5 nights, you'll get the 5th night free — really, they give you the cheapest night free. Additionally, Marriott Bonvoy points can be transferred to airlines, some of which don't have any other transfer partners — American Airlines, Alaska Airlines, Korean Air, etc. Transfers of 60,000 points also earn you a 5,000-mile bonus.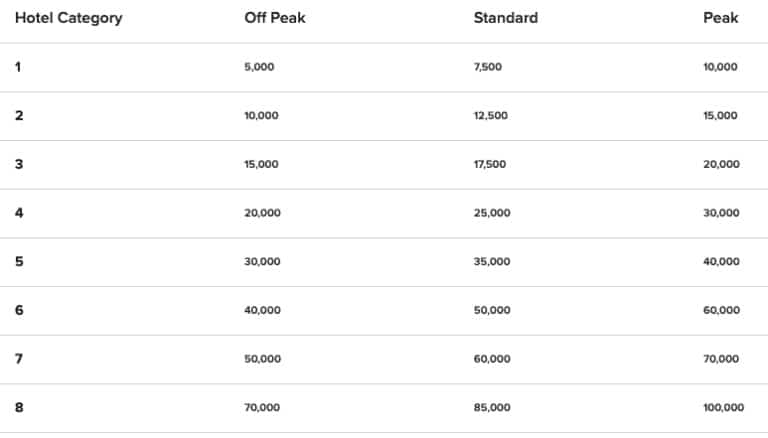 The Bad: Marriott recently changed its award chart to include off-peak, standard and peak dates. Unfortunately, what they've really done is create a dynamic award program in which rates can vary by day and are updated monthly.
From some context, let's look at the airline industry. Delta has dynamic award pricing that changes day to day which has made award rates unpredictable and difficult for consumers to navigate. On the other hand, British Airways has set peak/off-peak dates and publishes a calendar of these dates so you can plan accordingly.
How 10xTravel Would Use 110k Marriott Points
Now, let's talk about some fun ways to take advantage of 110,000 Marriott Bonvoy points!

If you need an excuse to visit Munich, Germany, Oktoberfest might be just the ticket.
What makes Oktoberfest so special? Well, it's an absolutely massive party but there's more to it. People from around the world flock to Oktoberfest to drink beer, sing songs, eat great food and just generally have a great time. You'll also find plenty of people in lederhosen and dirndls whether they're German or not.
Now that you're convinced you need to go, let me break the hard news. Hotel prices in Munich are brutal. We're talking €300 per night at a Courtyard or Sheraton brutal. With cash prices so high, Marriott points can really come through for you.
There are several properties within a mile of Theresienwiese — the Oktoberfest venue — and several more within 3 miles that range from Category 3 to Category 6. It's hard to know exactly what dates will be off-peak, standard, and peak but you'll have some options either way.
The Courtyard Munich City East (Category 3) can be booked for 17,500 points per night at the standard rate while the peak rate is 20,000 points per night. Even at peak pricing, you could book a 5-night stay for only 80,000 Marriott points thanks to the 5th-night free perk.
At peak rates, you could also book 3 nights at the Sheraton Munich Westpark Hotel for 30,000 points per night — 5 nights if you get lucky and see standard pricing at 25,000 points per night.
Fortunately, I didn't have to deal with peak rates when I booked my trip this year so I was able to book a 5th-night free stay at standard rates. However, I think you can still find some good deals on Marriott hotels during Oktoberfest.
Just make sure you book way ahead of time to lock in an award stay since cash rates are so high. In fact, you should be able to start booking your stay for 2020 very soon!
As a quick side note, if you want to hunt for award space to Hawaii on Delta, Korean Air SkyPass is a great way to book. You can book a round-trip economy ticket for only 25,000 miles (60,000 Marriott points) or a round-trip business class ticket for 45,000 miles (120,000 Marriott points).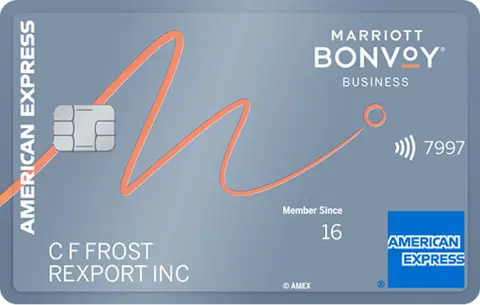 Anna Zaks
A couple of years ago, my husband and I went to Vietnam and spend a few days in Phu Quoc, a tiny island in the Gulf of Thailand. We stayed at the JW Marriott Phu Quoc Emerald Bay Resort & Spa, an absolutely magical resort with a great beach. The property is beautiful, whimsical and oh so special. I've never seen anything like this before or since. So with 110,000 Bonvoy points in my account, I'd go back to Phu Quoc.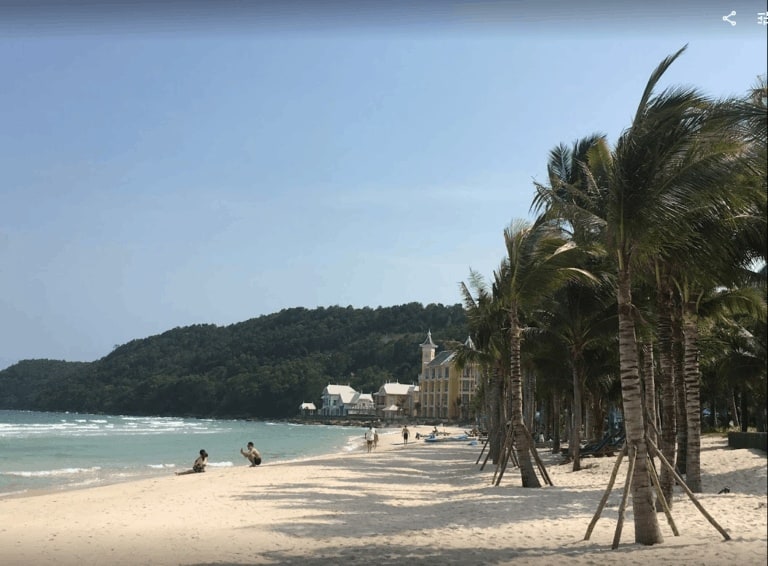 With the introduction of standard, peak, and off-peak pricing (and some flexibility on my side) I could book a three-night stay with 100,000 or 105,000 points. Here's what Marriott's March calendar looked like when I was writing this.
The price in points can change to reflect demand, but there are still plenty of dates where my points would get me a nice stay. I also have a free night certificate from my Marriott Bonvoy card, good for any room up to 35,000 points, so I can extend my stay in paradise by one more day.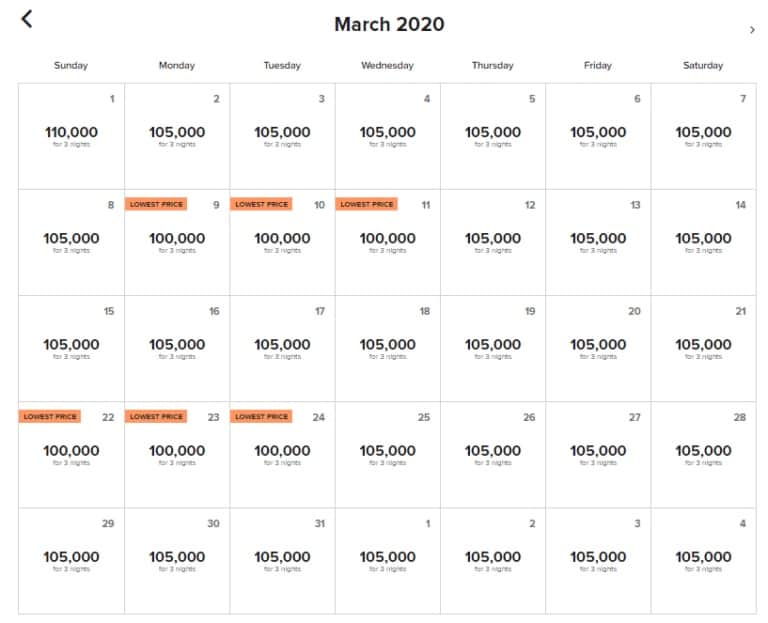 Winter and early Spring are perfect for going to Vietnam. While it's still cold and wintry in the Northeast and the Midwest, it's still not too hot in Southeast Asia.
Why Phu Quoc and this particular Marriott? Because the moment you drive through the gates, you feel like you've been transported to paradise. The water is, indeed, emerald green, the beach looks exactly like what you imagine a perfect beach in Southeast Asia should look like, and the resort is so vast, that even at capacity, there are no crowds. We enjoyed the beautifully appointed room and the staff were uniformly warm and friendly.
So yes, with 110,000 Marriott points, I'd be on the flight to Vietnam tomorrow!
Julie Szpira
Since points and miles have come into my life, tolerating horrible Chicago winters has become much easier.
Why? I spend a decent amount of time in Southeast Asia between Thanksgiving and Christmas and then dash off to the sunshine in Mexico for a few days in January.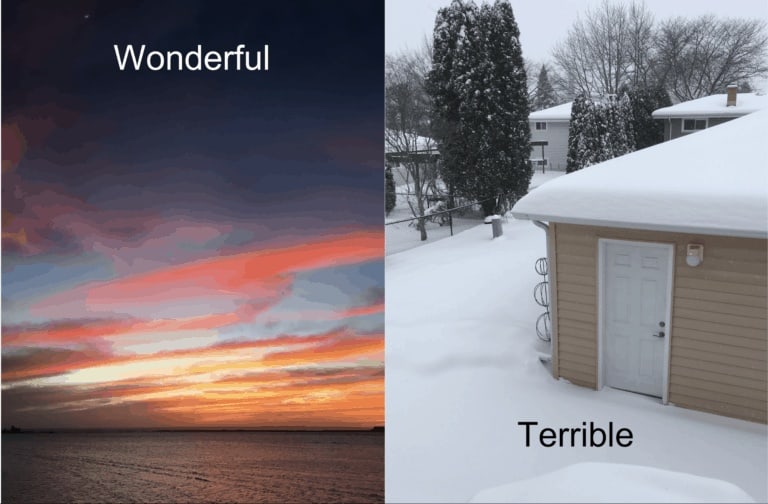 With 110,000 points, I would book at a Marriott property in Mexico. My preferred locations are Puerto Vallarta or Los Cabos. I definitely enjoy an all-inclusive luxury resort, but my January trips are about maximizing time in a warm climate. Due to that, I choose lower category hotels, requiring less points, to allow for a longer stay.
The new Marriott award pricing including off-peak, standard and peak rates can make redeeming points a little confusing, so for the sake of simplicity, I'm just going to share standard level redemptions.
In Puerto Vallarta, you could book 5 nights at the Category 4 Sheraton Buganvilias Resort and Convention Center. Each night would cost 25,000 points. When redeeming points for awards for 5 consecutive nights, the cheapest night is free. This redemption would ring in at 100,000 Marriott points. With cash prices hovering around $150 per night, using points would save me a lot of cash and allow for many margarita purchases.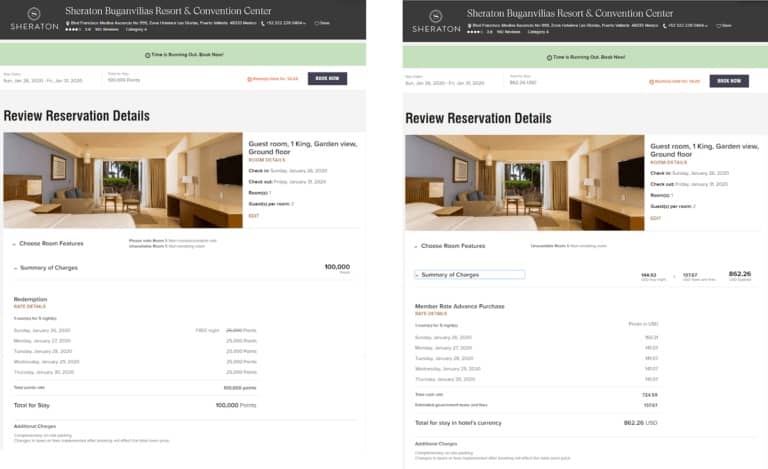 In Cabo San Lucas, the Fairfield Inn Los Cabos is a Category 2 hotel, requiring just 12,500 points per night. Since every 5th night is free, you could stay for 10 nights for 100,000 points! The hotel also offers complimentary breakfast for all guests! The Fairfield Inn is a no-frills property and it is not located on the beach, but as I said previously, I just want to be somewhere warm.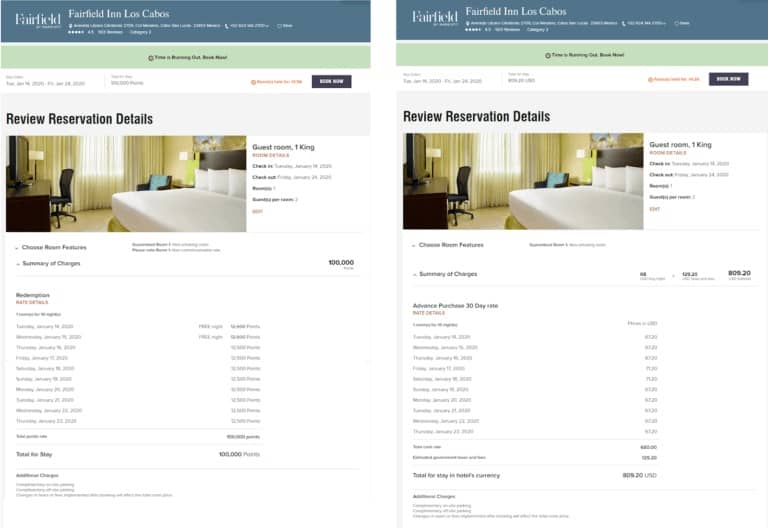 Anya Kartashova
If I had 110,000 Marriott Bonvoy points, I've got just the place in mind to redeem them. In case you're wondering, I've definitely thought of this before.
I earned two free night certificates with both of my co-branded Marriott cards from American Express (formerly Starwood Preferred Guest credit cards) earlier this year. They're each good toward a hotel night worth up to 35,000 points. For this reason, I'd choose a Category 5 property (during standard season) to extend my two-night stay by a few more nights with another 105,000 points.
I like to redeem hotel points on warm-climate getaways. In the past, I've traveled to the Bahamas, Grand Cayman and Aruba—all during Utah winter months. My next daydream destination is no exception. I'd like to go to St. Kitts Marriott Resort & The Royal Beach Casino for a number of reasons. In fact, I've been eyeing this property for a while.
Reason No. 1: Saint Kitts and Nevis would be a new country for me.
Reason No. 2: I'd utilize my free night certificates to their potential at the highest hotel category possible.
John Tunningley
Like everyone above, I too love traveling to warm destinations in the winter. Not only is this typically considered off peak for many award charts (I usually stay closer to home for the holidays) but outside of skiing I could skip the snow.
The first thing that sprang to mind when I thought about 110,000 Marriott points was going back to the absolutely magical JW Marriott Phu Quoc but as I'm typing this Anna is already putting the finishing touches on her section where she talked about her own experience there so I decided to do some digging.
With 110,000 Marriott Bonvoy points I'd likely start planning a trip to my next bucket list destination, Australia. With many category 5 hotels that provide some intriguing redemptions, I'd likely combine my two free anniversary free nights (from two co-branded Marriott Amex cards) along with the 110,000 points to book a five-night stay at one of the category 5 properties in Sydney for January or February to escape to the Australian summer.
All 5 of the Bonvoy category 5 properties in Sydney look absolutely gorgeous, however, if I needed to choose a single one, it would probably be the Pier One Sydney Harbour. Not only is it in a prime location right on the harbor on Dawes Point but it's also part of Marriott's autograph collection which have yet to disappoint me. The fact that I love watching boats and the hotel pretty much juts out into a busy harbour is just the icing on the cake for me.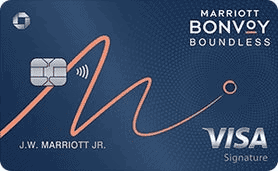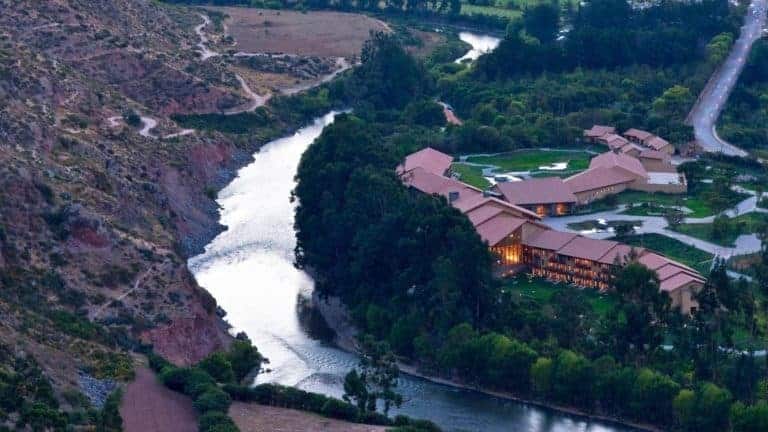 With a fresh addition of the 110,000 Marriott Bonvoy points to my account, I'm looking at one place to redeem them – Tambo Del Inka in the Sacred Valley in Peru. I stayed here previously on a guy's trip with my dad and brother, and this hotel completely blew me away.
It's a Category 5 hotel located just about 20 minutes from the town of Ollantaytambo, which is the launching point for anyone that's headed to Machu Picchu.
It's by far the nicest hotel property in all of the Sacred Valley. It has absolutely stunning grounds and backs up to the Urubamba River. The rooms are generously sized, and all have direct outdoor access to the lovely walking trails that meander throughout the property's landscaping. And the service was 6-stars all around. Seriously.
As a Category 5, that means that the standard rate is 35,000 points per night, the off-peak rate is 30,000 points per night, and the peak rate is 40,000 points per night.
How you maximize these 110,000 points is totally based on when you schedule your stay. In briefly skimming the hotel's award availability over the next few months, there is a wide range of availability across all levels.
For me personally, I'd consider booking a 5-night stay during the 1st week of December. December is considered off-peak time tourism wise in the area, but early December is a perfect time to go because it's before the rainy season starts, and still warm.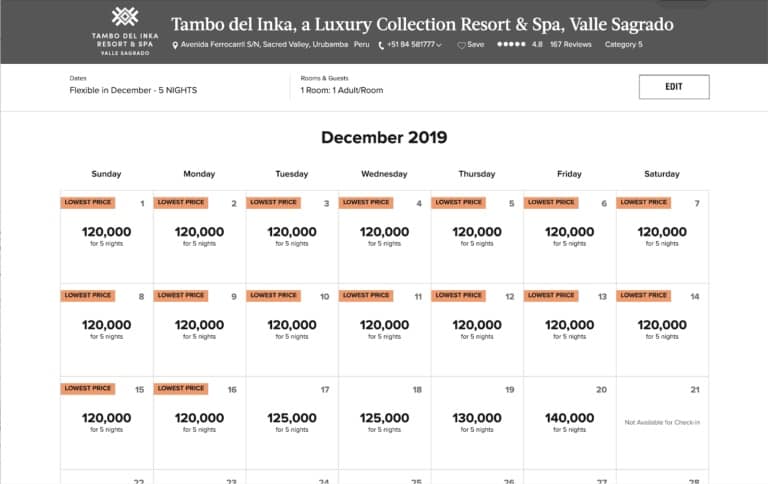 The current award availability is showing wide open for saver level, meaning that it's just 30,000 points per night. With the signup bonus, we can easily book 3 nights. But for just 10,000 more points, we can book an additional 2 nights thanks to Marriott's 5th-night free on award stays of 4 nights.
There are a few ways to earn an additional 10,000 Marriott points, but the simplest might be buying the points from Marriott directly or transferring Amex Membership Rewards points or Chase Ultimate Rewards points to Marriott — though, it would pain me to do so.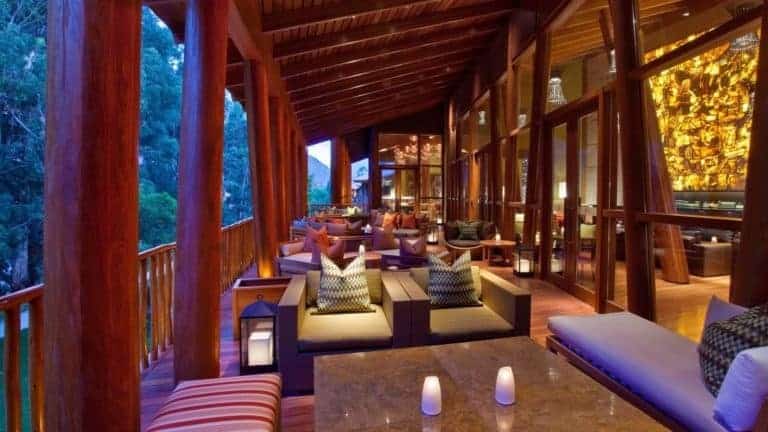 Regardless of how you do it, with cash rates showing about $360 per night during December 2019, this makes a great redemption of Marriott points. If you're flexible with the dates, you can get a much higher redemption valuation depending on availability as cash rates soar during the peak travel seasons. Rates jump as high as $775 in May 2020.
After you've booked, you now have up to 5 days to rest, relax and explore the incredible Sacred Valley, eat so much delicious Peruvian cuisine, enjoy the local culture and its rich heritage, and much much more. You don't even have to leave the hotel grounds to eat the delicious food as they have an incredible restaurant located right on-site.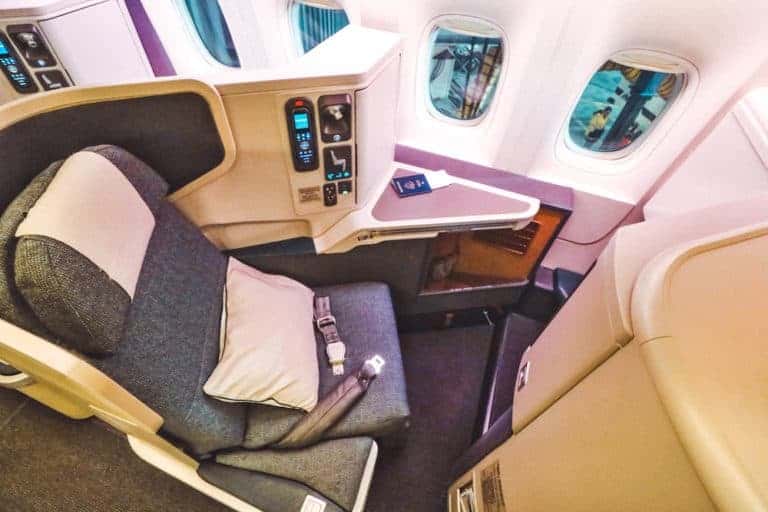 I always have a bit of a dilemma when it comes to redeeming Marriott points. And it mainly stems from this fact: Marriott points can be converted to airline miles at a 3:1 ratio, and for every 60,000 Marriott points converted (20,000 miles worth), you'll get a 5,000 mile bonus!
So, if I had 110,000 Marriott points with no ability to earn more, I would likely convert 60,000 of them to 25,000 Alaska Airlines miles, and use the other 50,000 toward a Marriott hotel (more on this later).
But, if I had the ability to earn more Marriott points, there's a good chance that as soon as I had 120,000 Marriott points I would convert them into 50,000 Alaska Airlines miles. I typically like to use my Alaska Airlines miles for business and first class flights to Asia and, in fact, 50,000 Alaska miles would be just enough to book a one-way Cathay Pacific business class flight from the US to anywhere in Asia that Cathay Pacific flies!
But now let's just say that I did have 50,000 points left over. I'm a big fan of the JW Marriott Phu Quoc, as already previously mentioned by Anna, so I would definitely consider using my Marriott points to stay there again. But, I would likely try to pick somewhere new to stay. And with only 50,000 points, I would want to choose somewhere where I can get pretty good bang for my buck and stay for more than just one or two nights.
I have a few different hotels I would probably use my 50,000 remaining points at:
ITC Mughal, a Luxury Collection Hotel in Agra, India (Category 2, 12,500 points per night standard rate)
Le Meridien in Kochi, India (Category 2, 12,500 points per night standard rate)
Sheraton Yantai Golden Beach Resort in Yantai, India (Category 2, 12,500 points per night standard rate)
Neither India nor China tends to be expensive destinations, and that means both your dollars and points go further.
Marriott Card Restrictions
Beyond the Chase 5/24 rule, Marriott cards — both Amex and Chase — are restricted by which co-branded Marriott cards you have or have had. You will not be eligible for the bonus that comes with the Marriott Bonvoy Boundless Card based on the following conditions:
Marriott Bonvoy American Express — You have or have had this card in the last 30 days
Marriott Bonvoy Brilliant American Express Card — You have opened this card in the last 90 days and/or have received a welcome bonus on this card in the last 24 months
Marriott Bonvoy Business American Express Card — You have opened this card in the last 90 days and/or have received a welcome bonus on this card in the last 24 months
Final Thoughts
Here's the thing, Marriott has made redeeming points for hotel stays a real pain thanks to its dynamic pricing of awards. You can still find plenty of value in the program, you just have to know where to look and put in the work.
Alternatively, Marriott points also give you the opportunity to take advantage of some unique transfer partners. If you need some extra Alaska miles or American miles, Marriott points can really help.
Whether it's worth getting the Marriott Bonvoy Boundless Card after you've earned some Ultimate Rewards points will come down to your travel priorities. If it fits your plans, this is a solid way to get a nice chunk of Marriott points and lock in an annual free night certificate.
New to the world of points and miles? The Chase Sapphire Preferred® Card is the best card to start with.

With a bonus of 60,000 points after $4,000 spend in the first 3 months, 5x points on travel booked through the Chase Travel Portal and 3x points on restaurants, streaming services, and online groceries (excluding Target, Walmart, and wholesale clubs), this card truly cannot be beat for getting started!
Learn More
Editors Note: Opinions expressed here are author's alone, not those of any bank, credit card issuer, hotel, airline, or other entity. This content has not been reviewed, approved or otherwise endorsed by any of the entities included within the post.