Many people think airlines will have great discounts for last-minute flights as they try to fill their empty cabins. This is one of the big travel myths out there, and in fact the opposite is true. Airlines know that people who have to travel last minute have little flexibility, and prices often increase dramatically.
This can be extremely frustrating when you need a last minute flight and don't have the flexibility to wait. Thankfully, you can use miles and points to help save some cash.
Let's explore a few of the ways you can save by booking award tickets with miles and points.
Avoid Close-In Booking Fees
One of the easiest ways to save money is to use an airline program that doesn't charge you a close-in booking fee. Fortunately, you can access all three major airline alliances without paying close-in booking fees if you know which programs to use.
Use British Airways Avios For Oneworld Flights
Using British Airways Avios to book a last minute flight is my go to method. You can use Avios to book a flight on Oneworld partners. For domestic flights, this means you can avoid paying close-in booking fees on an American Airlines flight which can run you $75 — yikes! Think about how annoying that would be if traveling with a family.
Avoid Close In Booking Fees – Here Called "AAdvantage Award Fees"
Take the above image as an example, American AAdvantage would cost 7,500 miles and $80,60. Instead, why not book the same ticket for  7,500 miles and $5.60 from Houston (IAH) to Dallas (DFW) with Avios.
In addition to saving money, Avios are much easier to acquire than American Airlines AAdvantage miles. Avios are a transfer partner from two of the three major bank programs: Chase Ultimate Rewards, American Express Membership Rewards. Your Avios will transfer instantly, so you can wait to transfer until you are ready to book. You might need to log-out of your account and log back in after making the transfer before you will see your available Avios.
While you won't be able to get American miles quickly if you don't already have them in your account, British Airways Avios provide a great redemption option that will keep the cash cost down.
You can also transfer Chase Ultimate Rewards to Iberia Plus, which is also part of the Avios program, if you want to book a round-trip last minute domestic flight on American Airlines. Iberia's mileage costs will likely be lower than British Airways. Just keep in mind when using Iberia's program, your domestic flights on American must be round-trip. Iberia does have higher cancellation fees, but that shouldn't be an issue for a last minute flight.
Use Delta SkyMiles For SkyTeam Redemptions
Delta SkyMiles are another great way to avoid close-in booking fees to save a lot of money on last minute flights, including those operated by Delta itself.
Last minute Delta flights can be very expensive if you're booking a cash ticket. I did a quick search from Houston (HOU) to Atlanta (ATL) for a next-day flight and the cost was almost $350 one-way! The cheapest round-trip price I could find was nearly $600. That's a lot of cash for a flight that is less than 2 hours.
Last Minute Delta Flights can be very Expensive
Using Delta's own SkyMiles program, you can find similar flights for a fraction of the cost.
Instead of paying $600 in cash, you would only need 37,000 SkyMiles and $11.20 to cover the taxes and fees.
If you don't have any SkyMiles, they are easy to earn. You can transfer Amex Membership Rewards points. American Express offers at a 1:1 ratio and transfers process almost instantly so you can get them quickly. There is a small fee to transfer Amex points to Delta as is the case with all transfers from Amex to domestic airlines.You can also earn Delta Skymiles directly with any of the following credit cards.
Platinum Delta SkyMiles Credit Card from American Express (Learn more by visiting our credit cards page)
Use Aeroplan To Book Last Minute Star Alliance Flights
United imposes a close-in booking fee if you book awards within 21 days of departure which makes things a bit tricky with Star Alliance flights. Fortunately, Aeroplan does not charges these fees so you can book the same flights without getting hit with extra cash costs.
Just like Delta and American, last minute United flights can be very expensive. For a close-in booking between Houston (IAH) and Newark (EWR), flights can be almost $750 round-trip.
Using miles can drastically bring down the cost of this trip, but if you used 25,000 United miles to book this flight, you'd still be hit with a close-in booking fee.
Although the out of pocket cost is less, the fee is still annoying
Thankfully, you can use Aeroplan miles to avoid these close-in booking fees for Star Alliance flights. Aeroplan will also charge you the same amount of miles as United MileagePlus for a domestic flight on United, so you can save some cash without spending more miles.
The easiest way to earn Aeroplan miles is to transfer American Express Membership Rewards points. Amex points transfer to Aeroplan at a 1:1 ratio. This is a great use of Membership Rewards to help you save a lot of cash. Transfers from Membership Rewards to Aeroplan process almost instantly, so you won't have to wait to book your last minute flight.

Use Fixed-Value Points To Cover The Cost
There's one major flaw in using airline miles to avoid close-in booking fees and high last minute flight prices. It relies on award availability. Although last minute award availability can be plentiful, it doesn't always work out that way — especially if you're flying a more obscure route.
That's where fixed-value points come into play. Specifically, I'm talking about three cards:
Barclaycard Arrival Plus
Capital One Venture Card
Wells Fargo Propel Amex
Each of these cards earn fixed-value points so there value is set. The benefit is that you can use them for any available flight. So, while you might need a lot more fixed-value points to book, you can always use them to get an available seat.
Arrival miles and Venture miles are each worth 1 cent each which means a $500 flight would cost 50,000 Arrival+ or Venture miles. A benefit to using Arrival miles or Venture miles is that you can just use the Arrival Plus or Venture card, respectively, to pay for the ticket then later apply the miles to the purchase to erase the cost with a statement credit.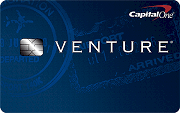 The new Wells Fargo Propel Amex earns Go Far Rewards which is another great option for last minute flights. The Wells Fargo Propel Amex earns 3X points per dollar on categories including travel, dining, gas stations and streaming services.
Go Far Rewards earned with the Wells Fargo Propel Amex are worth 1 cent each. However, if you also have the Wells Fargo Visa Signature Card, the points are worth 1.5 cents each — or 1.75 cents each when you spend $50,000 or more per year on the Wells Fargo Visa Signature card.
This means a $500 flight would require 50,000 Go Far Rewards points but only a little over roughly 33,333 points if you also have the Wells Fargo Visa Signature. If you're a big spender, you could even get that down to 28,572 points.
With Wells Fargo cards it is important to keep in mind that you can only get one welcome bonus per 15 months and you can only be approved for a card once every 6 months.
Final Thoughts
The sticker shock of last minute flights can be difficult to swallow, especially when you need to travel due to family emergencies.
Using points and miles can help bring down the costs, but some programs will charge close-in booking fees. While this might not be a dealbreaker, by utilizing major alliance partners, you can book the same flights and avoid these fees.
Now that you know how to avoid the high costs of last-minute travel, you can start planning a spontaneous weekend getaway.
Travel In Style,
Travis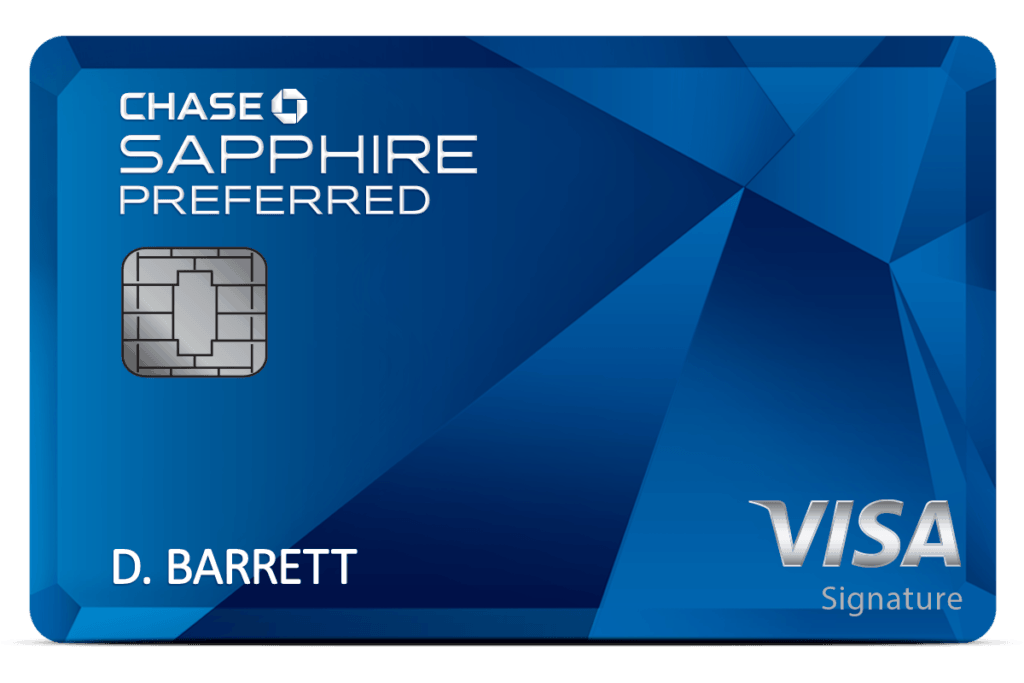 Chase Sapphire Preferred
50,000 Chase Ultimate Rewards Points after you spend $4,000 spend in 3 months
Learn more
---
Editor's Note: Opinions expressed here are author's alone, not those of any bank, credit card issuer, hotel, airline, or other entity. This content has not been reviewed, approved or otherwise endorsed by any of the entities included within the post.