In This Article
Loading table of contents …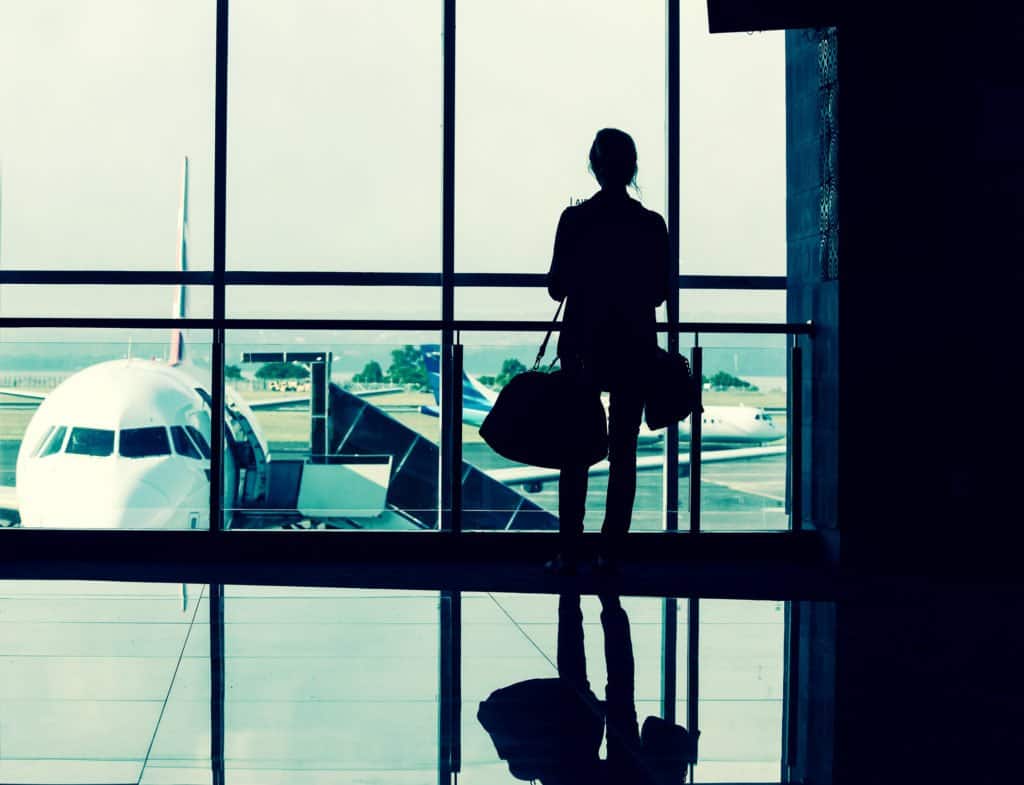 Note: Some of the offers mentioned below may have changed or are no longer be available. You can view current offers here.
I love to travel, and it's not just because I like to experience new places and new cultures. I am someone who enjoys airports. I know, it's weird.
I love the energy of a place full of people getting ready to board planes that will literally take them across the world. I love that at 7am, you can see a man in a business suit drinking a margarita, a woman in her pajamas reading a gossip magazine and a child having Skittles for breakfast.
While I love airports, I do NOT love connecting flights. Whenever possible, I book my flights to take me directly from my origin to my destination. While that means I might miss out on a lounge or a free meal compliments of my Priority Pass, I would rather just get to where I want to go.
I live in Chicago and fortunately have O'Hare International Airport (ORD) as my main airport, so I have a ton of options for non-stop flights. However, I love traveling to Southeast Asia, and there are no non-stops from ORD to anything south of Hong Kong (HKG).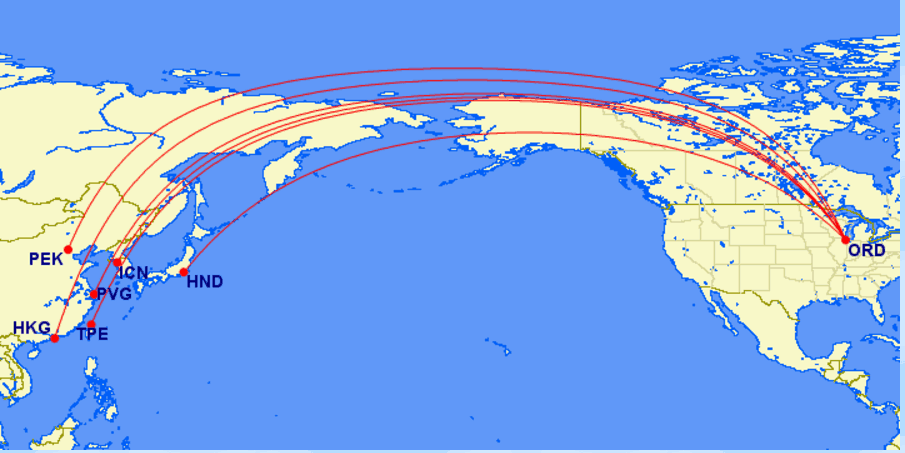 Chicago O'Hare has a bunch of international direct flights, but getting to Thailand means I'll have to book a connecting flight!
Booking connections are part of traveling, but it's important to book the right connections. A surefire way to start your trip off on the wrong foot is by sprinting from one flight to the next, and boarding the plane stressed out and sweaty!
How do you know if you're booking an itinerary that will give you enough time to make your connecting flight? You'll need to know your airport's "minimum connection times".
Minimum Connection Times
In order to ensure a smooth transit from the arrival of your first flight and the boarding/departure of the second flight, airlines have instituted a minimum connection time (MCT) that varies depending on the type of flights being operated, and the airport at which the connection occurs.
A transit between a domestic flight to another domestic flight at a small airport might only have a MCT of 30 minutes. Meanwhile, the MCT from an international flight to a domestic flight at a large airport might be 120 minutes.
Figuring out the minimum connection time for your airline and the airport you are transiting might seem like an impossible task. How is a casual traveler supposed to know what length of a connection is acceptable?
Thankfully, you don't have to figure out the connection time; the airline has already done it for you. Each airline has a minimum amount of time for different connections at different airports. The airline systems only allow flights to be booked that meet the minimum connection time requirements.
When looking at a potential itinerary, you don't have to think, "Is 52 minutes long enough to make a connection at ORD?". If the airline allows you to book a flight with a 52 minute connection, they have already decided that that amount of time is long enough for you to make the connection.
I'll say it again for the people in the back: If the airline allows you to book the ticket, the connection is long enough.
Furthermore, since you will be booked on a single itinerary, if a delay of your first flight results in you missing your second flight, the airline will re-accommodate you.
When the Minimum Connection Time Might Not Be Long Enough
There are a few situations where booking flights with just the minimum connection time between might not be the best option.
When the lounge is awesome: If you are flying in business or first class and have access to a luxurious lounge, you might want to build in some extra time to enjoy the amenities. Lufthansa's First Class Terminal in Frankfurt offers private bathroom suites with full bathtubs. They even give you a rubber ducky to keep you company while you are enjoying your bubble bath!
When you CANNOT miss your connection: If you need to make it to a destination, and you have no wiggle room with your timing, you might want to book a longer connection. I nearly missed a friend's engagement party because I was flying Denver (DEN)-Minneapolis (MSP)-Washington Dulles (IAD), with a 45 minute layover in MSP. The DEN-MSP segment kept getting delayed, and I realized I was only going to have 10 minutes to make the connection!
Since there was only one MSP-IAD flight operating that day, I risked being stranded in MSP and missing the special event. I used my flight delay rescheduling knowledge to get on a flight from DEN-Washington Reagan (DCA). However, if I had originally booked a flight with a longer connection in MSP, I wouldn't have had to worry about making any changes.
When you're traveling in a large group: Unless the large group you are traveling with is the US Olympic Race Walking team, your group is going to be slow. If there is a kid in the group, you're going be moving like molasses in January. Someone in the group will be stopping to use the bathroom, purchase snacks, tie their shoes or refill water bottles. To avoid running to the gate like the McAllister's in Home Alone, take a little extra time during your connection.
If you booked separate tickets: I love positioning flights. Over the years, I have saved hundreds of dollars by booking multiple tickets to get me to my final destination, rather than booking those same flights on a single itinerary. This can be an effective strategy to save money, but the logistics of travel can be a little more tricky.
Since my tickets often are on different airlines or with different alliances, I have to collect my bags from the first flight, maybe transit to a different terminal, check in for my second flight, and go through security again. While the minimum connection time for most airlines at Los Angeles (LAX) for a domestic to international flight is only 45 minutes, I give myself at least 2 hours if I am traveling on separate tickets.
Minimum Connection Times and Schedule Changes
The reservation systems airlines have in place do not allow for flight itineraries to be booked if a connection would violate the MCT for the airport. That's easy.
However, if a schedule change to your original itinerary causes your connection to fall below the MCT, your whole itinerary may have to be rescheduled.
In January 2016, I booked my parents to fly from home Sydney, Australia (SYD) to Chicago (ORD), via Los Angeles (LAX) and Phoenix (PHX) on Thanksgiving Day, 2016 on Qantas using American AAdvantage miles.
Between January 2016 and November 2016, their itinerary had four schedule changes. One of the changes occured because the connection time between LAX-PHX and PHX-ORD went from 55 minutes to 40 minutes. That resulted in them being rebooked on the next available flight, which meant they would arrive in Chicago 4 hours later than originally scheduled.
Their travel day would then include a 14 hour flight from Australia, a 3 hour layover at LAX and a 5 hour layover at PHX. I did not like this and I knew they would hate it.
I went to the American Airlines site and saw a flight with available SAAver award level space, then called AA to rebook their LAX-ORD segment. Unfortunately, the flight that I thought would work for them violated the MCT. Their flight was scheduled to arrive at LAX at 6:15 am, and while there was a flight departing LAX-ORD at 7:40am, American Airlines requires 90 minutes between flights when transiting from an international flight to a domestic flight.
Annoying.
I did some more searching and eventually found something that worked. Having a bunch of schedule changes wasn't fun, but I did learn a lot about minimum connection times, and the effect they have on travel plans!
Final Thoughts
Connecting flights can be stressful for some flyers. You are often flying through airports that are unfamiliar to you, and sometimes it doesn't seem like you'll have enough time to make it from one flight to the next.
Due to minimum connecting times, you don't have to worry. The airline has already determined the minimum amount of time necessary for transit, and if you are able to book the ticket, the connection time is sufficient.
New to the world of points and miles? The Chase Sapphire Preferred is the best card to start with. With a bonus of 60,000 points after $4,000 spend in the first 3 months and 2x points on dining and travel, this card truly cannot be beat!
Learn More