Note: Some of the offers mentioned below may have changed or are no longer be available. You can view current offers here.
With amazing places like Tokyo, London and Cape Town just waiting to be seen, it's easy to overlook some amazing destinations. While points and miles are great for seeing these cities, you can also use them to see some great spots that don't get as much press.
Today, we're tapping into the 10xTravel team's collective knowledge of the world to discuss some of our favorite underrated destinations. They might not be the first places that come to mind, but you don't want to overlook these options.
Travis Cormier
I've definitely shared this one before in our Facebook Insiders Group, but here it is: Nicaragua.
A lot of people flock to Costa Rica when they're traveling to Central America, but I would highly encourage you to travel a bit north to the beauty of Nicaragua. There's really so much to offer in Nicaragua that is truly overlooked.
If you're a surfer, you can head to the Pacific Coast to San Juan Del Sur for some of the best surfing in Central America (or so I've been told). I'm not a surfer, so I haven't been there myself, but there's still so much more for this country to offer.
If you are looking for a relaxing retreat, head to Laguna de Apoyo. Laguna de Apoyo is a lake that occupies an extinct volcano. It is really amazing, because you drive up this volcano and when you get to the top crater, you look down and there's a lake sitting there! The underlying volcanic activity running through the country keeps it warm year-round. One thing you don't want to do in Nicaragua is try to kayak across the lake. It doesn't look as wide across as it is, but you'll feel it when you get halfway across.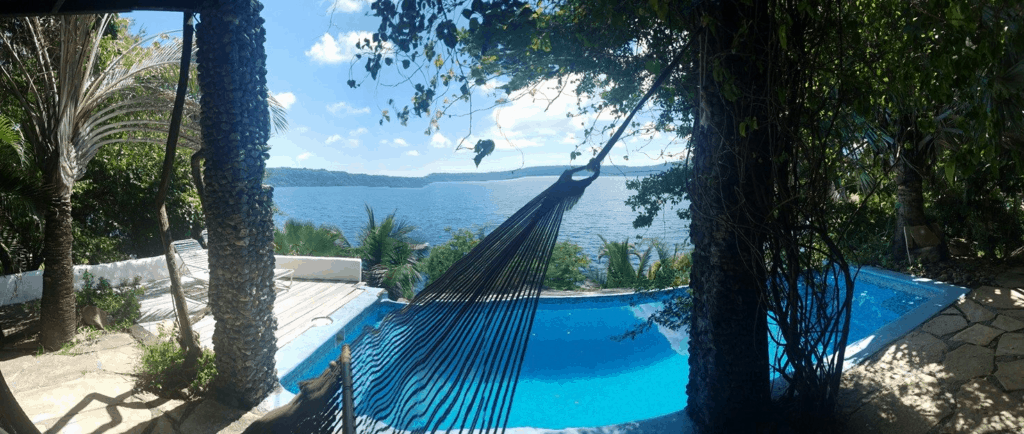 Speaking of volcanoes, you can take a trip to one of the world's most active volcanoes: Volcano Masaya. The activity is so strong that most of the time you can see the glow of the magma inside the volcano. If you're lucky, you can even see the magma in person. I was lucky enough to see this when I went in 2016 and it is an incredible site. There is a species of parakeet that lives inside the volcano, so you see the shadow of these birds flying around with the volcanic magma flowing beneath you.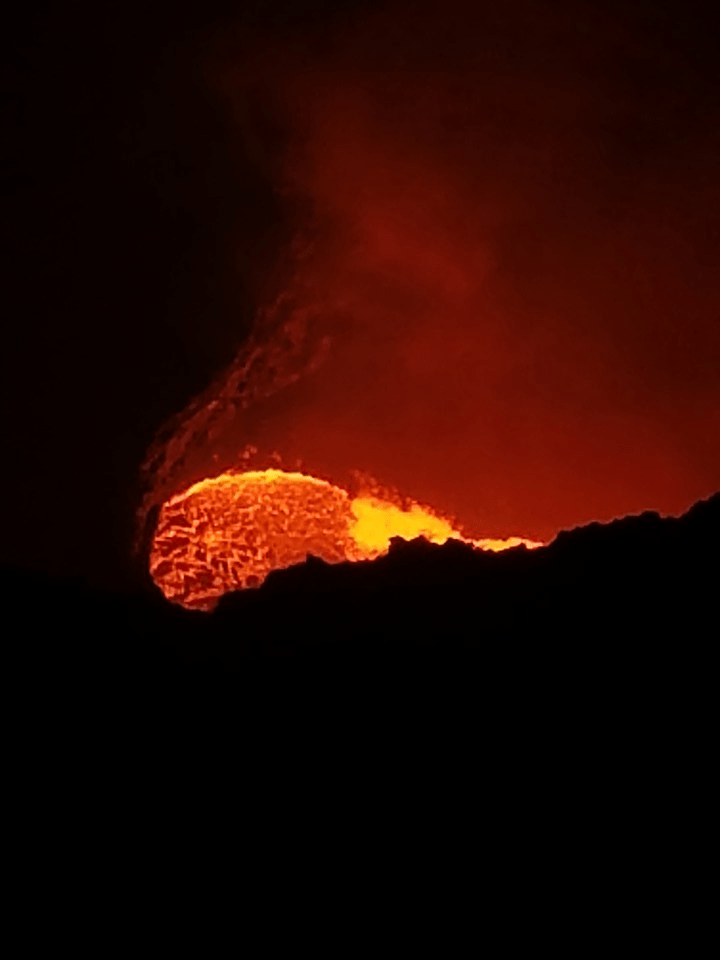 In addition to the outdoors, the cities of Nicaragua have a lot to offer. Granada used to be a major port city before the Panama Canal was constructed. The architecture is beautiful, and there's a ton of history. You can hike Mombacho Volcano just outside the city – expect it to take about 4 hours, and tour a coffee plantation on the way back down. A really fun activity is also touring a cigar-making factory where you can often roll your own cigars. Tobacco isn't native to Nicaragua. All the seeds were imported from another country: Cuba. You're getting Cuban quality cigars where you probably wouldn't expect it.
Finally, Nicaragua is cheap. In a week there I believe we spent a total of $400 including activities. While you won't find all the niceties that you will at a luxury resort in Costa Rica, your sense of adventure will be fulfilled and you'll leave wanting to return for more.
Anna Zaks
Let's talk about Turkey. The country is still largely undiscovered by American visitors. Twice as many people visited Spain last year (almost 83 million) compared to Turkey's 38 million visitors. Most tourists come from Europe and only go Istanbul or the resorts in the Antalya region for some fun in the sun.
However, Turkey is so much more than historic mosques of Istanbul and all-inclusive resorts on the Mediterrenian. There's so much history and natural beauty to explore! Every empire left its mark on the Turkey's historic landscape. You'll find Roman temples, beautiful Byzantine and early Christian churches.
Cappadocia has the "fairy chimneys", or tall, cone-shaped rock formations studded with Bronze Age caves that were later used as a refuge by early Christians. The Black Sea coast offers stunning natural beauty, rocky coast and rivers that cascade through the coastal ranges. If you want to experience something really unique, and something none of your friends have ever done before, there's grass skiing in the mountains of the Black Sea region.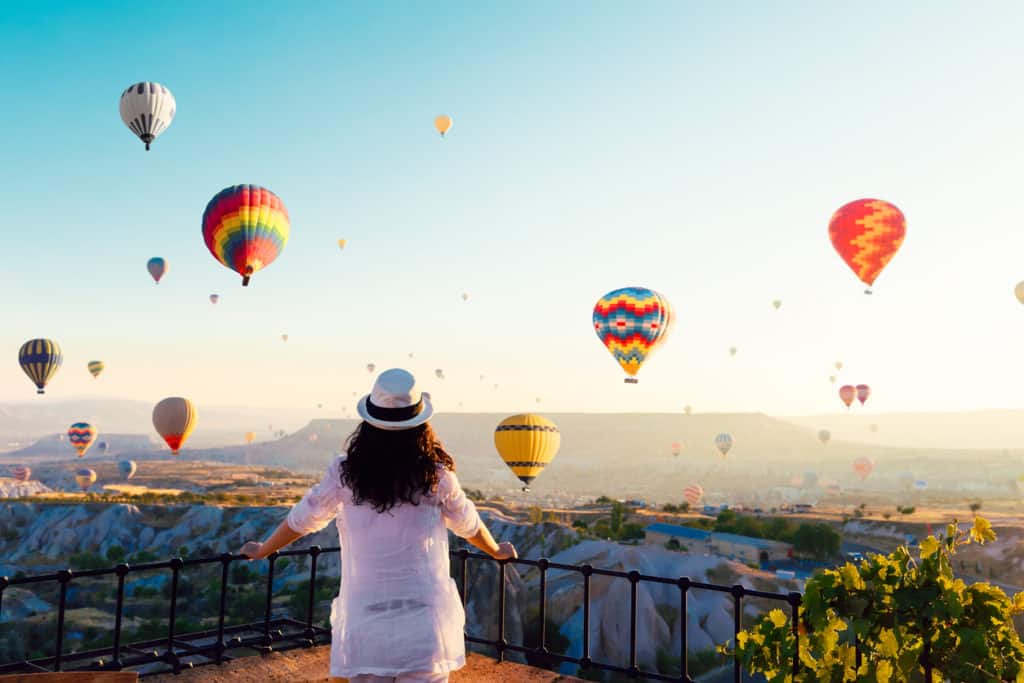 Pamukkale in southwestern Turkey is known for its thermal springs and stunning limestone terraces that cascade down the mountainside and create otherworldly blue lagoons. The landscape looks like something out of a fairy tale.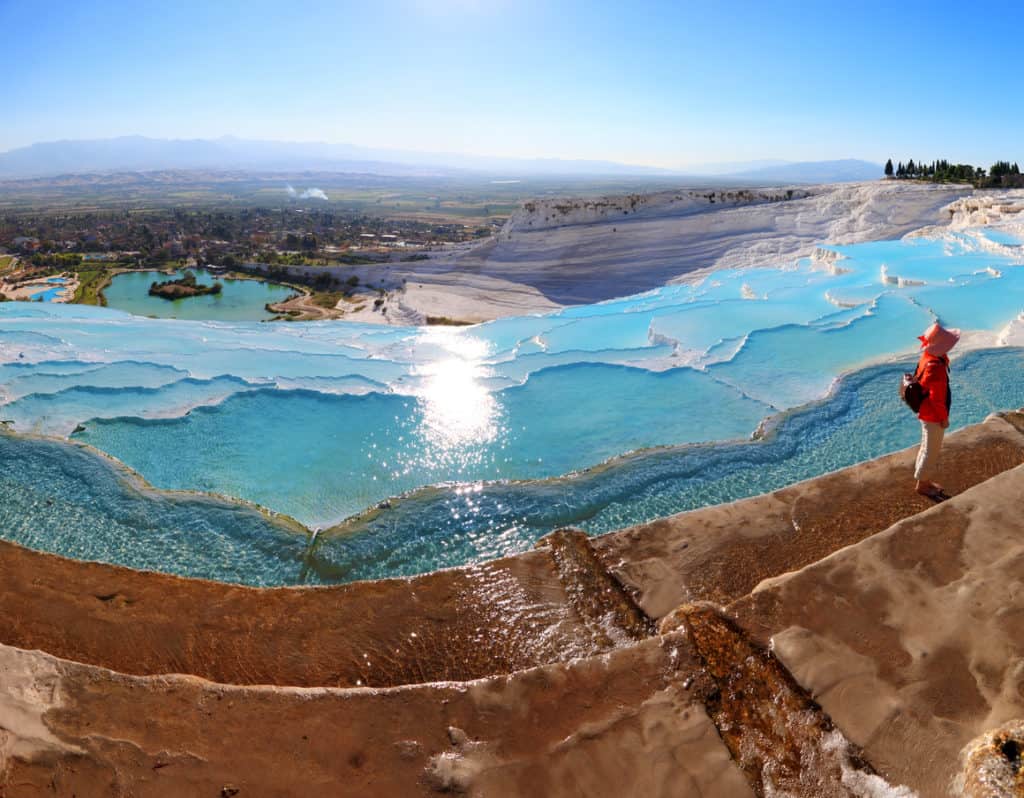 And can we talk about the food? Turkish food is healthy and delicious, and each region has its own specialties. You can try any number of regional specialties, from the seafood to a million different kinds of kebabs. And Turkish cooks really know how to make their vegetables shine! The baklava and Turkish delight are two deserts that, when eaten fresh in Turkey, will blow your mind!
Lastly, Turkey is very inexpensive and very accessible. Istanbul is a huge hub for Turkish Airlines, and Turkey is only a couple hours away from most European hubs. It also makes a great stopover point between Asia and the U.S.
John Tunningley
One of my all-time favorite cities is actually not across any oceans, but just a Great Lake. I'm of course talking about Toronto and while many people simply use Toronto to fly elsewhere, I think the city has quite a bit to offer.
The first thing I'll have to preface for everyone is that Toronto is a big city and if you're looking for that remote getaway traveling to a random untouched corner of the earth, Toronto definitely isn't the destination for you. However, if you're like me and enjoy sports and the arts and the rush that comes with big cities, it might be perfect.
Toronto actually has a larger population than Chicago putting it behind only Mexico City, New York City, and Los Angeles on the list of the largest cities in North America, and while you definitely feel like you're in a large city, it also has some small city charm.
Everyone I ran into was incredibly nice and while I was only spending a few days in the city on my way to London, I was impressed by its walkability and its cleanliness. In addition, the trolleys were a fun way to get around and the lakefront was beautiful to walk or ride a bike along.
The best part is because the city is on the Lake, its temperatures are a little more stable year round than in other parts of Canada. When I visited in the summer, temperatures were in the mid 70s (perfect weather to me) and I used a free Hyatt night to stay at the Hyatt Regency downtown with views of CN Tower and a great rooftop pool.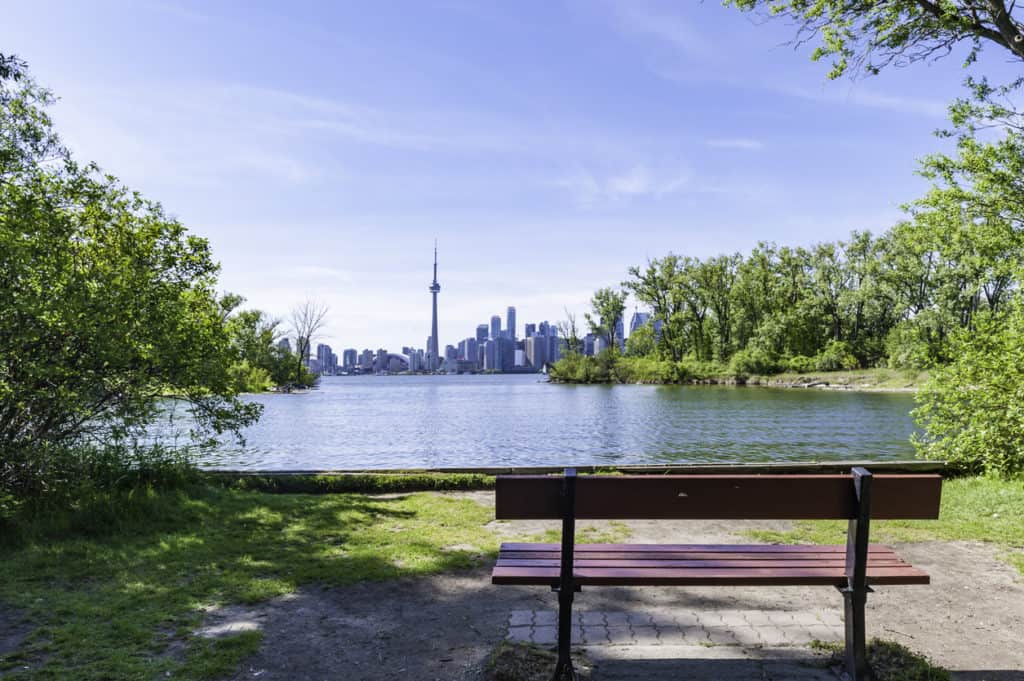 Getting to the riverfront was easy. and my girlfriend and I spent some time walking along the lakefront before catching a trolley ride to my favorite part: the Harry Potter themed bar called The Lockhart. While not over the top and no Wizarding World, the bar was a fun stop before heading to London to see Harry Potter and the Cursed Child.
Other great places to check out while in the city include Graffiti Alley and Kensington Market, and if museums or nature are more your thing, the Royal Ontario Museum is worth visiting along with all the parks along the riverfront and scattered throughout the city. Toronto really is an underrated destination either as a stop along the way or as your final destination for a week-long escape.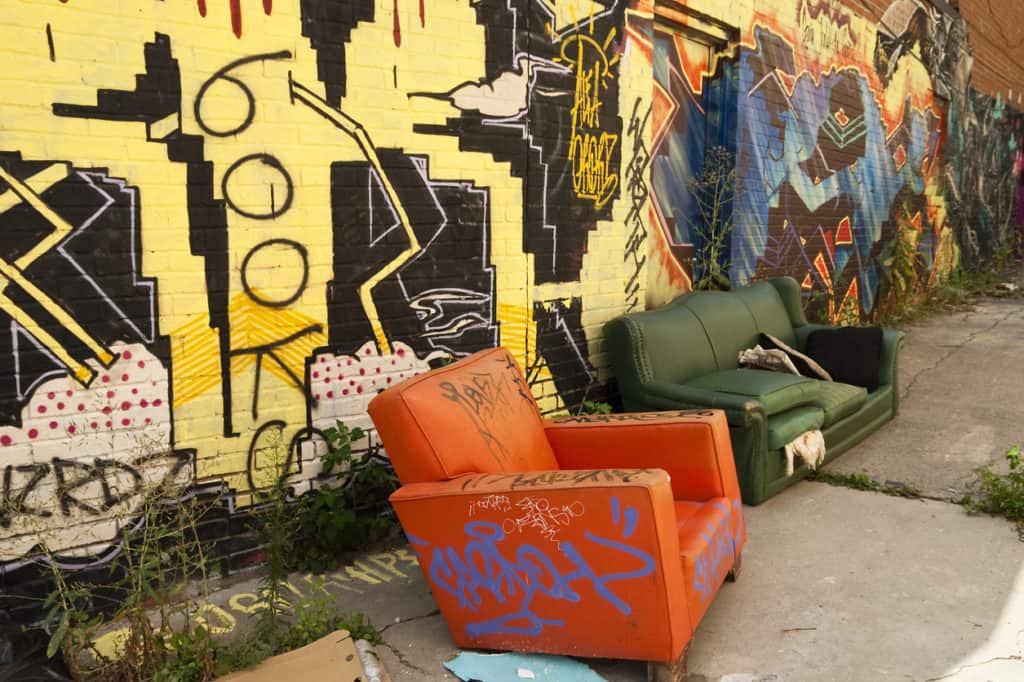 Joe Cheung
My most underrated destination is actually a group of destinations – the United States national parks. Admittedly, they likely are only underrated by me as I have never in my adult life prioritized visiting, especially since the kids were born.
Perhaps I should explain. Ever since I caught the travel bug, I've been as excited about the journey as I have the destination. That means flying in first class or business class whenever possible and really enjoying the ride. That means I've focused so much on flying internationally that I've ignored all the amazing things to see in my home country. And I'm not sure I'm alone, miles and points junkies, including many of those who write for this site seem to prefer traveling internationally!
But I think it's time for me and my family to stop ignoring this major blindspot and get to the national parks. At the top of my list is Joshua Tree National Park which looks as beautiful as anywhere in the world. Now that my kids are getting older, I think we'd really enjoy hiking and exploring this park that I've heard nothing but good things about.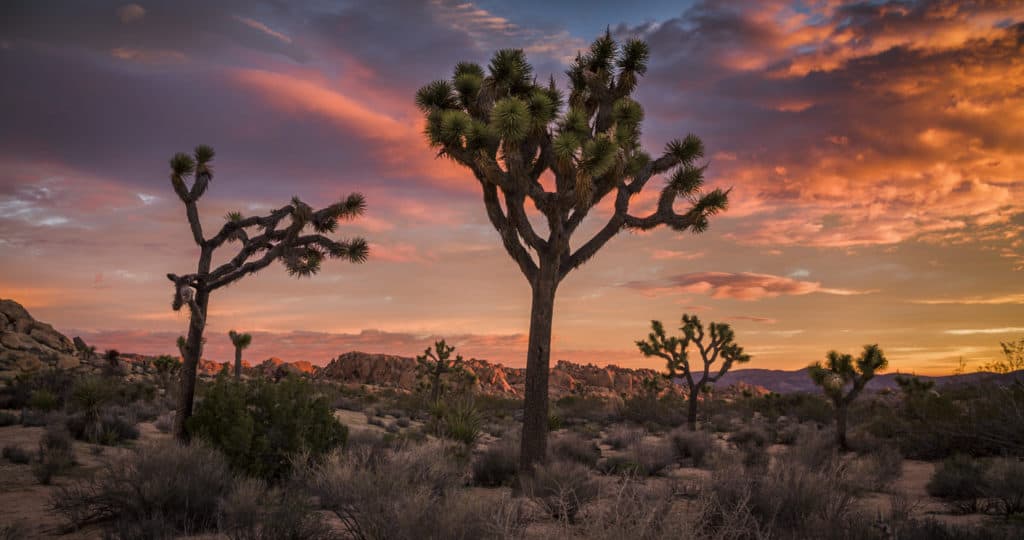 The other national park that I definitely need to stop ignoring is Acadia National Park, which is within driving distance of my hometown of Boston. I haven't been there since I was in high school but I remember being struck by the stunning views of the Atlantic Ocean that have inspired a lot of the New England art my wife and I love.
Sure, we might have to pile into the car to get to Acadia, but the experience seems more than worth it. I think it's time for me to stop underrating these gems right under my nose. And hey, if I'm going to Joshua Tree National Park, maybe I'll just grab a few seats on Jetblue Mint to fly in style anyway!
Caroline Lupini
I love off-the-beaten-path places and experiences. They're more authentic, less crowded, and often less expensive. I could probably write a whole book on my favorite underrated destinations, but instead, I'll give you three of my favorites.
Java, Indonesia
You've heard of Bali? It's probably on your bucket list. And while Bali is amazing, if you're looking for fewer crowds, I recommend heading for Java. Java has great volcanoes to climb, offers great food, and even has amazing UNESCO-recognized temples like Prambanan and Borobudur. Not to mention that Yogyakarta is an amazing city to stop in for a few days, or longer (plus there are great, cheap points hotel options there).
Uyuni Salt Flats, Bolivia
When it comes to South America, Bolivia is pretty underrated in general. The Salt Flats had been near the top of my list of places to visit for a few years, and I finally had the chance to make it there in August, 2019, and it definitely lived up to my expectations. Even though you've probably seen a ton of the perspective photos on Instagram, it's really not that crowded with people. It probably helps that the salt flats are quite large and it's easy to spread out. Bonus tip: do the three-day tour so you can get even more into the middle of nowhere and see amazing mountains, lakes, geysers, and more. And, at the beginning or end of your trip, you'll have a chance to visit the train graveyard which is seriously a playground for adults.
Trinidad and Tobago
Looking for something a little closer to home? Check out Trinidad and Tobago on your next trip to the Caribbean. Both islands are different and they are both worth visiting. Tobago is wonderful when you're looking for beaches, scuba diving, snorkeling, and resorts. It's very laid-back and beautiful but without the crowds of the more popular Caribbean islands. Most people give Trinidad a pass altogether, but I highly advise against that! Trinidad is where you'll want to spend some time if you want to experience more culture. The island is a serious melting pot of cultures from around the world, and what that means if there's some amazing food! If you want to experience the great food Trinidad has to offer, book a tour with Trinidad Food Tours. I still dream of eating doubles.
Anya Kartashova
One of my favorite underrated destinations is Bosnia and Herzegovina (one country with two names). This beautiful Balkan country is unfairly outshined by its coastal neighbor, Croatia, and deserves way more attention than it gets.
I went to Bosnia and Herzegovina in September 2017 as part of a three-week road trip that included stops in Croatia and Montenegro. After driving across Croatia for 11 days, my friend and I headed over to Mostar, a town in the state of Herzegovina.
What the town lacks in sights it makes up for in plenty of charm. Take a walk along its cobbled streets to see the reconstructed Ottoman Stari Most (Old Bridge) and witness the local daredevils jump off it into the Neretva river. If you have more time, visit a 600-year-old monastery in Blagaj Tekija and visit the Pocitelj mosque—climb up the stairs for a wonderful view of the historic village.
https://www.instagram.com/p/BYrVrYzhYjP/
Having said that, a trip to Mostar isn't necessarily a fun vacation destination. The town was one of the primary combat locations during the Bosnian War, and the bullet holes still seen on the walls of residential buildings remind you of how violent this now-peaceful town was in the early '90s. It's quite overwhelming, to be honest.
Mostar is rather close to Dubrovnik, Croatia, and many travelers take a day trip there. However, I recommend staying for at least a couple of days to soak it all in—trust me on that one.
Sarajevo, in the state of Bosnia, was the second city I visited and is one of the only capital cities I actually enjoyed. I had the best baklava paired with a strong Turkish coffee in Sarajevo's market alleys. It's also where I met some of the friendliest pigeons.
https://www.instagram.com/p/BY9JqlKB_X8/
Unfortunately, it is another city that didn't escape the Bosnian War's devastating imprints. It gets a bit heavy when you hear the details of the city's siege or see just how many former soccer fields and parks have turned into cemeteries. Still, the country is a wonderful place for travelers in search of under-the-radar vacation spots.
Final Thoughts
If you're looking for something to spice up your travels, any of these will do just that. The best part is that you can often pair these off the beaten path destinations with a visit to a major city. Think about it, a trip to Europe can easily include a stop in Croatia or you could pair Cappadocia with a visit to Istanbul.
What are some of your favorite underrated destinations?
New to the world of points and miles? The Chase Sapphire Preferred is the best card to start with. With a bonus of 80,000 points after $4,000 spend in the first 3 months and 2x points on dining and travel, this card truly cannot be beat! 
Learn more
---
10xTravel is part of an affiliate sales network and receives compensation for sending traffic to partner sites, such as CreditCards.com. This compensation may impact how and where links appear on this site. This site does not include all financial companies or all available financial offers.
Editors Note: Opinions expressed here are author's alone, not those of any bank, credit card issuer, hotel, airline, or other entity. This content has not been reviewed, approved or otherwise endorsed by any of the entities included within the post.