We stirred up a little controversy with our last team piece when we shared places we have little interest in seeing again. This time, we're taking the opposite approach. We're going to look at the places or travel destinations that the 10xTravel team would love to visit again.
As with our last piece, you might think some of us are nuts and picking the wrong places. I still don't understand why John wants to see Barcelona so badly but has zero interest in seeing Madrid again. Don't get me wrong, Barcelona is great but so is Madrid! But, I digress.
So, where would we each visit again at the drop of a hat?
Let's find out!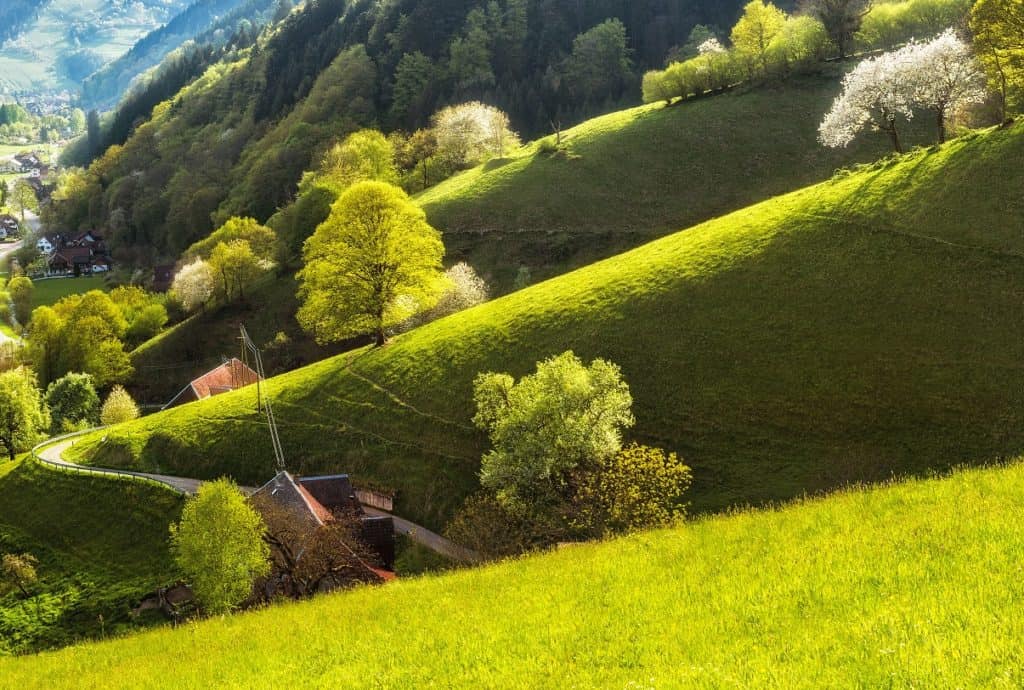 When I travel abroad, I have a tendency to hop around quite a bit. Even when I try to slow things down instead of running from city to city or town to town, that ends up meaning that I only see 4 (maybe 3) places within 12 or so days. However, some of that is because I like to take the opportunity to see friends. As a result, I've been to Bangkok, Hong Kong and Singapore no less than 3 times each in the last 3 years.
Besides visiting friends, there is just so much great food in each of these cities that anytime I'm in Asia, I try to visit one of them. In fact, I have a trip to the region coming up soon and I'm visiting Singapore — the amazing food of the hawker centres is calling my name.
However, if there's one place I'd like to explore more at this very moment, it's Germany. I recently spent two weeks driving through the country with my buddy Tim and am already itching to go back. From the currywurst to the schnitzel to döner kebab to the beer, I can't get enough of it. Lest you think all of my travel stems from the desire to stuff my face with great food, Germany has plenty more to offer.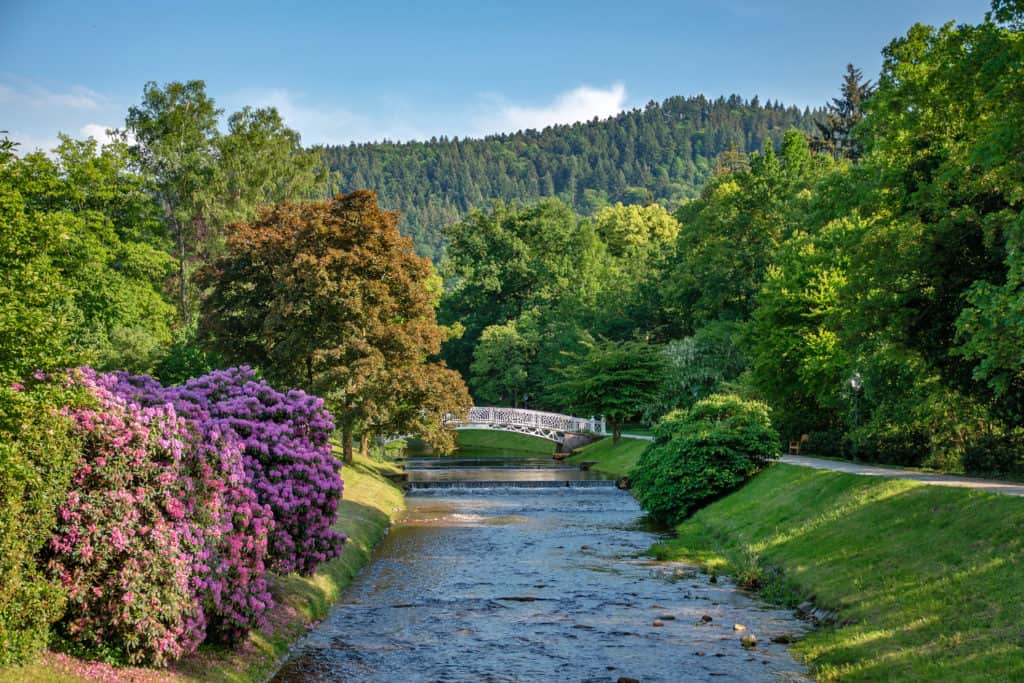 Driving through the country, I was struck by just how much of the country is covered by trees. While Berlin and Munich are amazing cities that I can't wait to visit again, I'd really like to spend more time visiting towns like Baden-Baden and driving through the Black Forest (Schwarzwald). Sitting on a tree-covered mountains and looking across the landscape is serene. In a second, I'd go back to Baden-Baden to sit on Merkur Mountain and enjoy currywurst and a beer while taking in the view.
It's a far cry from the hustle and bustle of Bangkok, Hong Kong and Singapore but Baden-Baden is special in its own way. After two weeks exploring Germany, I realized that it's one of many amazing places and there is so much more I want to see across the country.
Fortunately for me, I'm going back to Munich (and Füssen) for Oktoberfest.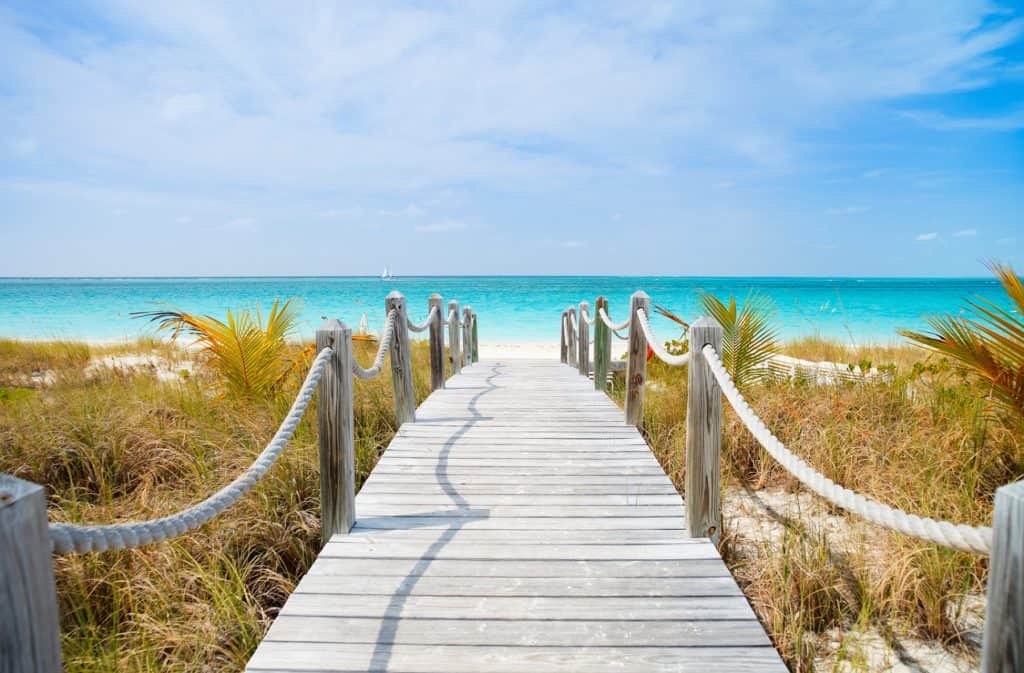 There's one place I would drop everything at a moment's notice and hop on the next flight for: Turks & Caicos. My wife and I have just returned from our 3rd trip there in 4 years and we would absolutely go more times per year if there wasn't a whole big world out there to explore.
It's just under a 3 hour non-stop flight for us from Charlotte (CLT), which means that we can leave mid-morning and be on the beach by early afternoon. This is about the same amount of time it takes us to drive to the North Carolina beaches, which are not nearly as nice.
It also helps that it only costs 7,500 British Airways Avios per person each way for the flight for us, which is a steal when compared to average cash rates of $700-$800. Flights from NYC, PHL or DFW all clock in at 15,000 Avios per person each way, which is still a great deal.
There are a few things that makes Turks & Caicos such a special place.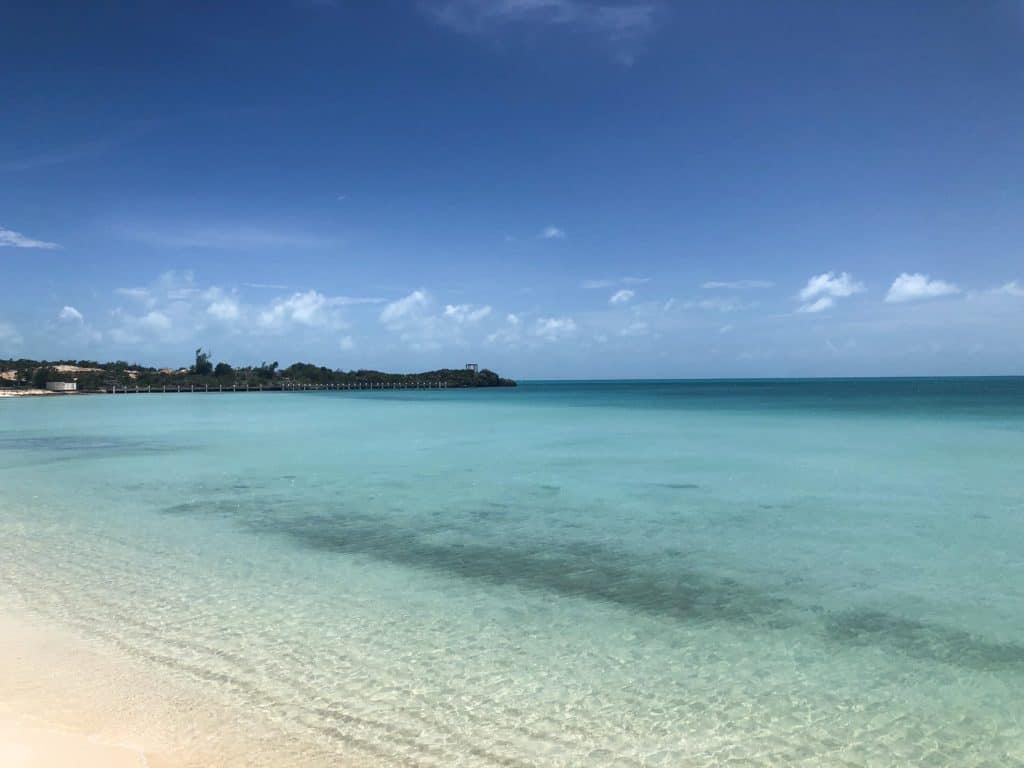 The water is the clearest color of blue I've ever seen. My wife and I have been to 15+ islands in the Caribbean, and none of the other islands have water that compares to Turks and Caicos. You can literally see all the way to the bottom of the ocean at over 100 feet of depth. Fellow contributor Travis is a huge fan of the Maldives, but I'll put the waters of Grace Bay Turks & Caicos up against the Maldives any day of the week. Plus, it's only a 3 hour flight instead of 30+ hours!
Not only is the water just an incredible color, the island's best beaches, like Grace Bay (the main bay on the island of Providenciales) and Sapodilla Bay, are protected by a natural barrier reef, which causes there to be zero waves in the entire bay. It really is an incredible phenomenon to experience since you can literally float in the water all afternoon and not move. There are no currents pulling you up or down the beach, nor waves surprising you and breaking over your head, or any of that.
Further, the sand is the most pristine color of white. Pairing that with the crystal blue water color, this  truly is my paradise.
There are no chain hotels on the entire island. All of the hotels are local or independently owned. Unfortunately, this means that other than using eraser cards like the Capital One® Venture® Rewards Credit Card or Barclaycard Arrival Plus, there are limited options for covering your hotel stays with points. This is especially painful during the winter when it's not uncommon to see rates as high as $500-600 per night and up at some of the lower end hotels. But this is also what makes it special as the coastline isn't crowded with high-rise hotels glowing from the neon Marriott or Hilton signs at night.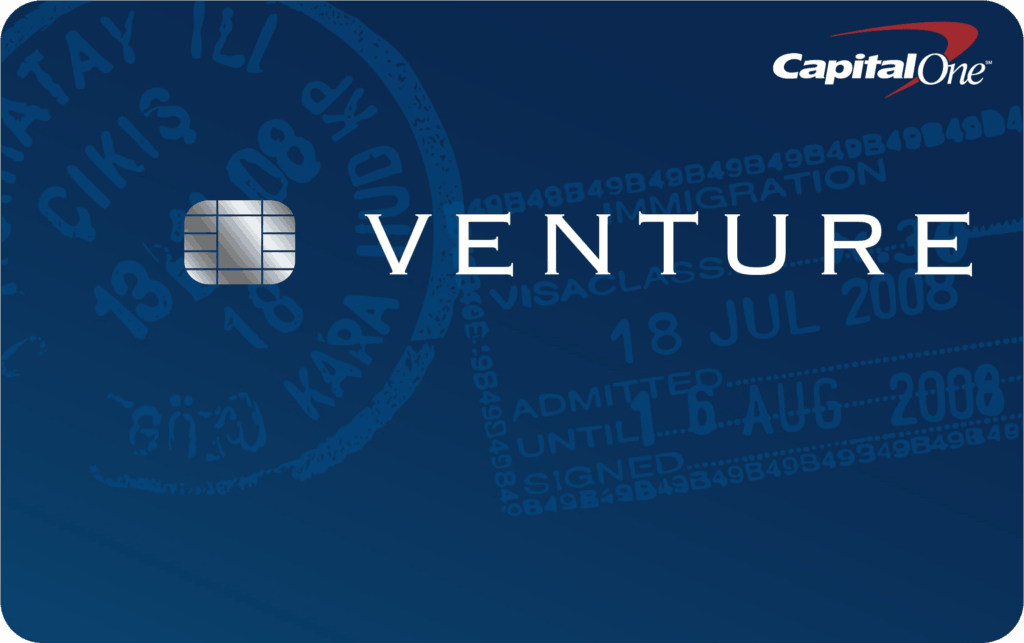 50,000 bonus miles after spending $3,000 in the first 3 months
Learn more
Another draw is the fact that the food is incredible. Also, there are virtually no stoplights on the entire island. There's no such thing as a traffic jam. The locals are all extremely friendly and outgoing and make you feel as one of them during your time on the island. It's hot and sunny year-round, and at most it will rain for 10 minutes in the middle of the afternoon, which the locals call "liquid sunshine".
So don't let the secret out of the bag about how special a place Turks & Caicos is. We'll keep this little secret just between us.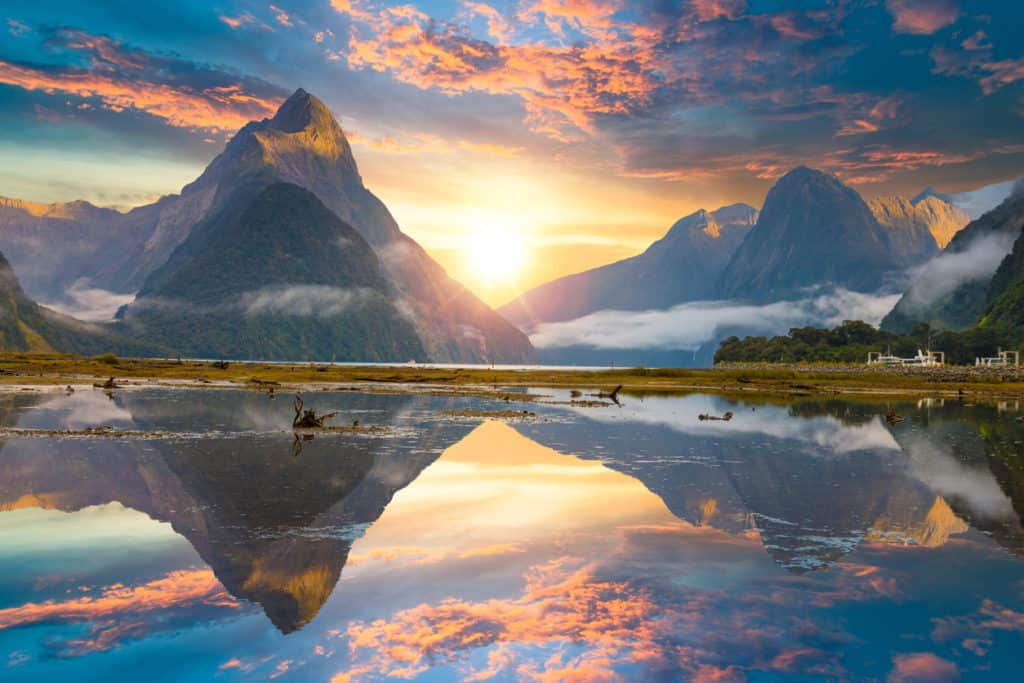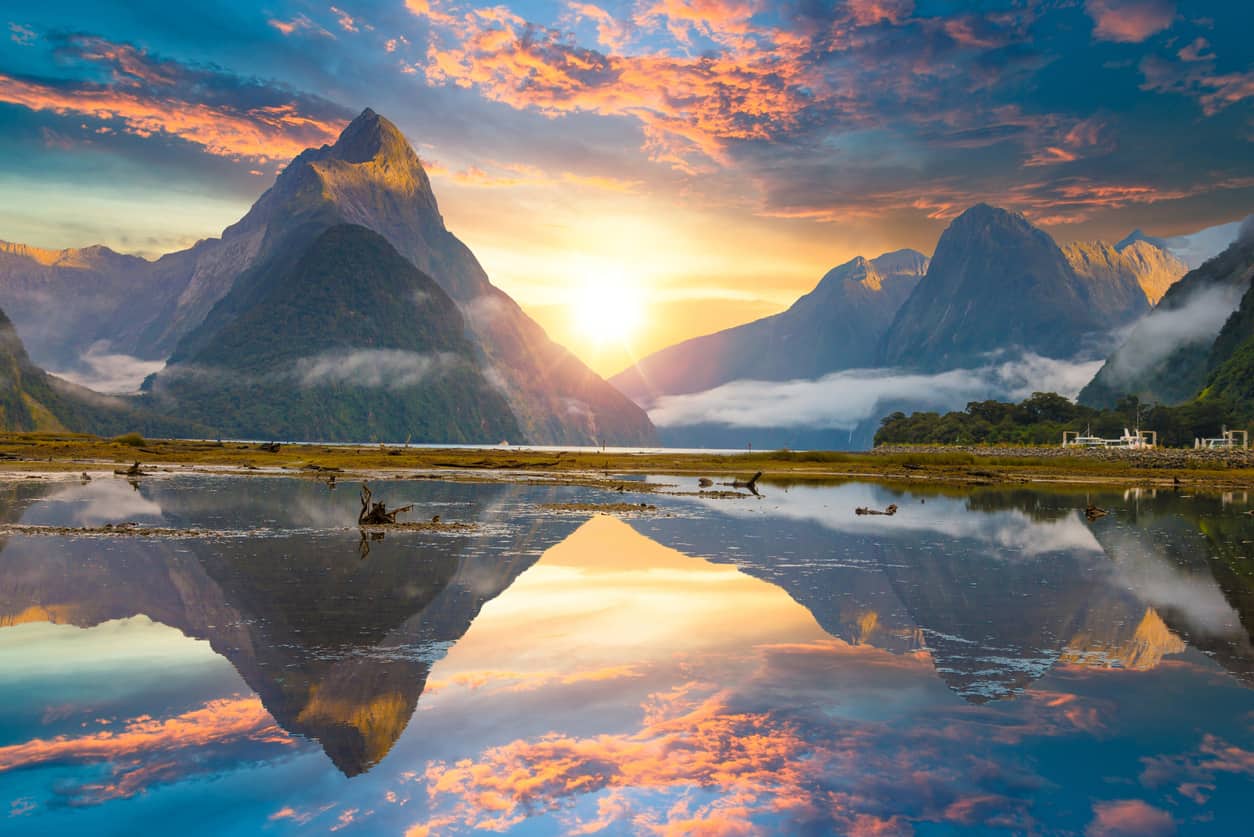 One country I'm absolutely dying to go back to is New Zealand. My first trip there was in 2013 when my mom and I took a week-long self-driving tour of the South Island. We had booked one of those Groupon packages to New Zealand (in combination with Fiji), and it turned out to be a great adventure!
New Zealand is where I nervously sat behind the wheel and drove on the left side of the road for the first time. It's where I witnessed lakes so colorful, I didn't know such deep shades of turquoise existed in nature. It's also where I spotted many sheep grazing on the rolling hills while driving…and then devoured delicious lamb at local eateries.
The trip included overnight stops in Christchurch, Dunedin, Te Anau (Milford Sound) and Queenstown. By the end of the trip, I ran out of synonyms for the word "beautiful." No joke.
The South Island is so magnificent, a visit there made me want to go visit the North Island in the future. I know, I know, most travelers prefer the South Island and argue that it's the more picturesque of the two, but like Ariel from "The Little Mermaid," I want mo-o-o-re.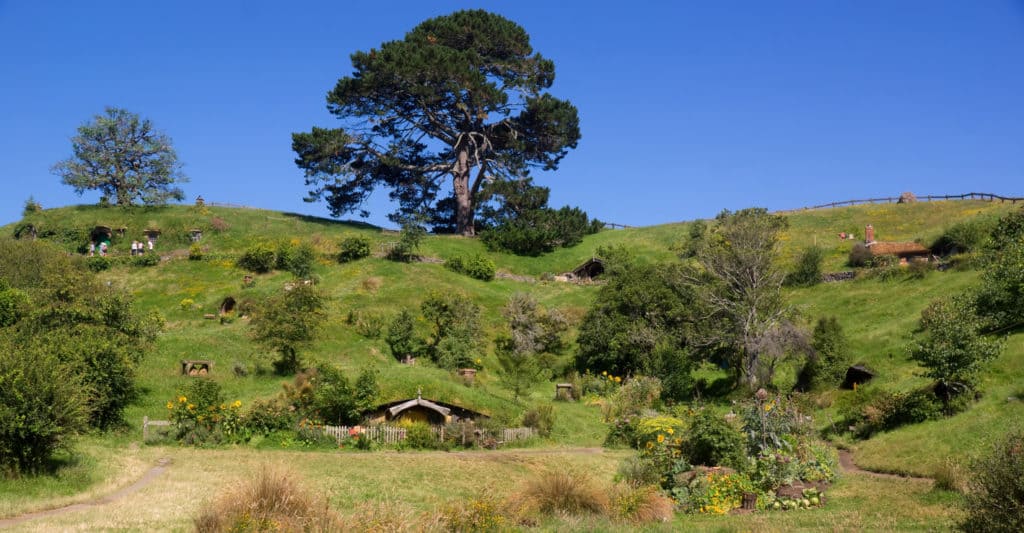 The North Island is warmer and has a more subtropical climate, hence it has more traditional white-sand beaches. It's also where you can go on the Hobbiton Movie Set tours used for "The Lord of the Rings" films. When you add in the geothermal activity of Rotorua and the opportunity to learn more of the Maori culture, you'll see that New Zealand's North Island has a lot to offer as well.
I truly hope I can find the time to return to this country on my shortlist of favorites and explore more of its natural beauty. Perhaps I come back with my husband next time, who has expressed an interest in visiting New Zealand too.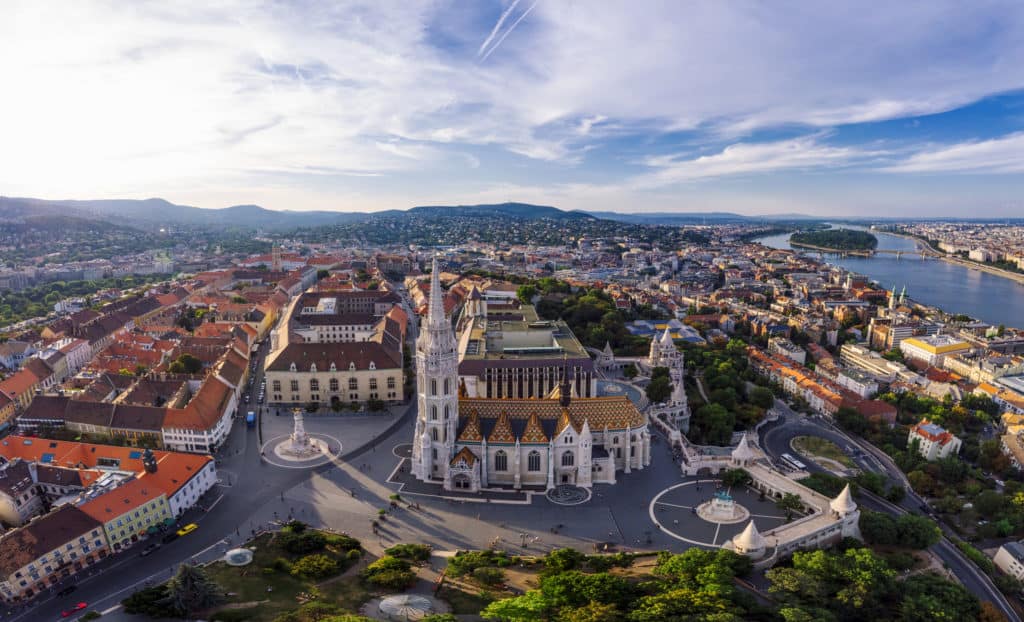 There are so many places I would love to go back to that it was really hard for me to pick just one! After giving it some thought, I decided the place I'd go back to in a heartbeat is Budapest, Hungary. My husband and I went there about 6 years ago and we are planning another trip there in 2020!
The city is magnificent. The architecture, the bridges,and the Hungarian parliament building (the largest parliament building in Europe) are all so beautiful, it's hard to believe that they survived all the calamities of the 20th century. I am really interested in 20th century history, so being there was like being inside a fascinating history book.
We stayed on the Buda side of the river, up on the hill, near Fisherman's Bastion in the Castle district. I loved walking around the Castle district at dusk, after all the tour busses and hoards of people visiting the Buda side left and went home. I felt like I was inside a fairy tale. At any point, I felt like I might turn a corner and see a princess riding in her carriage down the narrow cobblestone streets.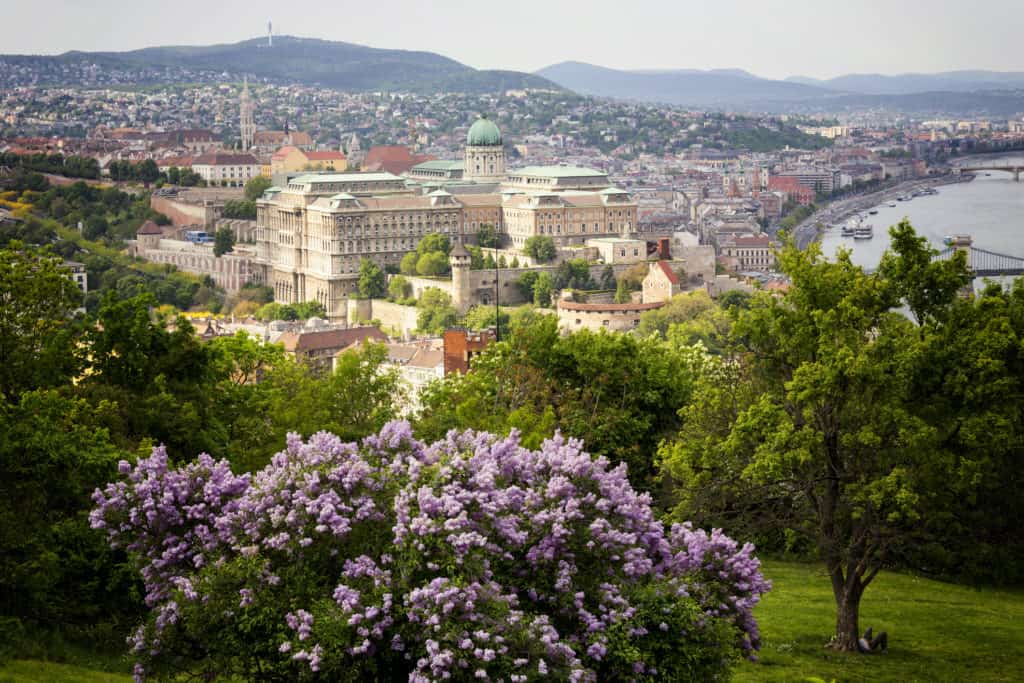 The memorial called Shoes on the Danube Bank is the smallest but most powerful Holocaust memorials I've seen. It was like a punch in the gut. Seeing the bronze shoes on the river was extremely sad but also very moving. Dohány Street Synagogue is another reminder of the brutalities of WWII. Another attraction called Hospital in the Rock Nuclear Bunker is a unique place that vividly tells stories of various 20th century wars and revolutions.
I am really looking forward to visiting Budapest again. While I don't have any specific plans, I just want to be there, enjoying the city, taking a boat ride down the Danube in the evening when all the bridges and the parliament building are beautifully illuminated, and just taking in all the beauty.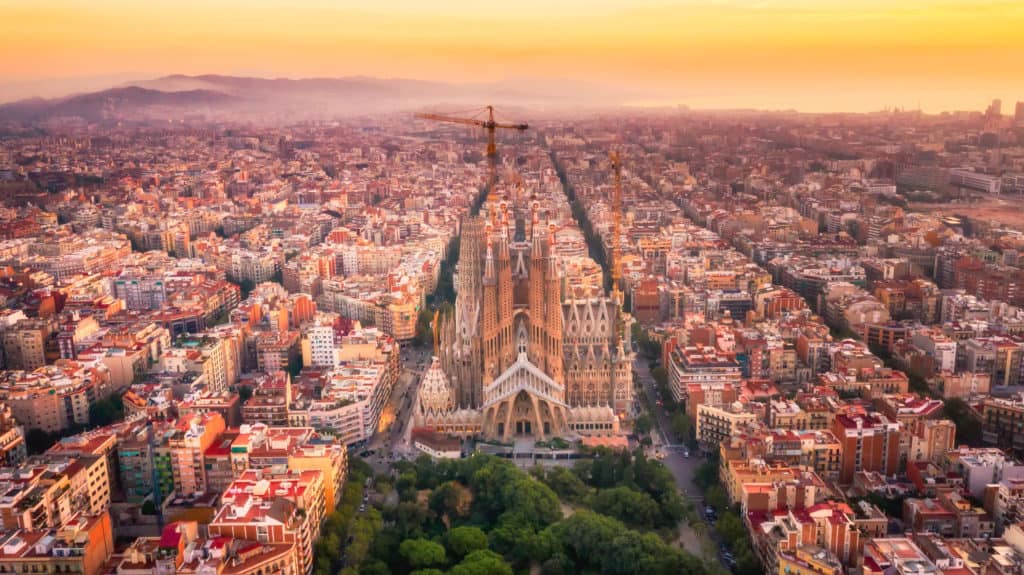 I love traveling to new places so there aren't many places that I really want to go back to but the few that make the list really impressed me. My list includes a few cities where I simply didn't have enough time to explore the city properly. The city at the top of the list is Barcelona.
While in graduate school, I had an opportunity to visit Barcelona for a few weeks on a short study abroad program. As an architecture graduate, the city simply blew me away. The city has a mix of old and new buildings, winding streets and city blocks, and the sea and city seemed to intertwine effortlessly. Add to that the one-of-a-kind architecture of Antonio Gaudi and Barcelona ended up being a place that has always seemed almost magical to me.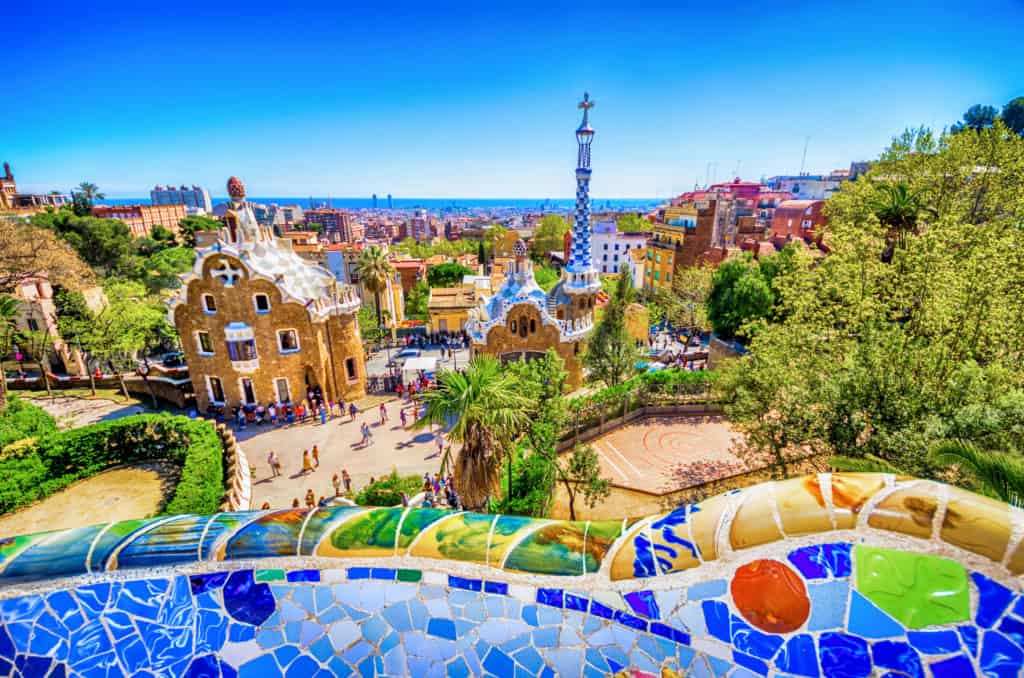 On top of all the architectural delights, Barcelona has some amazing food. I instantly fell in love with Paella and the numerous Tapas choices. These choices make it easy to get an afternoon snack or simply get an early dinner and then rest up for a night out on the town. There were also beautiful little bakeries with amazing desserts and some excellent regional wine choices.
Needless to say, I could have been perfectly content eating my fill and going to bed happy every night but I was a college student developing new friendships with my classmates and part of that was going out to the bars and clubs. If you're into it, Barcelona has an amazing nightlife. We would start the night at various bars (my favorite being the Dow Jones Bar) and then continue on to one of the clubs along the beachfront and hang out late into the morning before returning to the hotel and ultimately dragging ourselves out of bed the next morning.
Lastly, the history and culture in Barcelona are downright fascinating. The Catalonia region has its own language, flag, and president and Barcelona acts as its capital. The people are wonderful but also fiercely protective of their heritage and you get the feeling that they don't always see themselves as a region in Spain but instead their own separate nation.here have been some calls for independence in recent history. Maybe this is the nerd coming out in me, but I loved learning a little about the history of the region while I was there.
I currently have plans to visit Barcelona with my girlfriend and a couple of her friends later this year and I can't wait to explore this wonderful city again.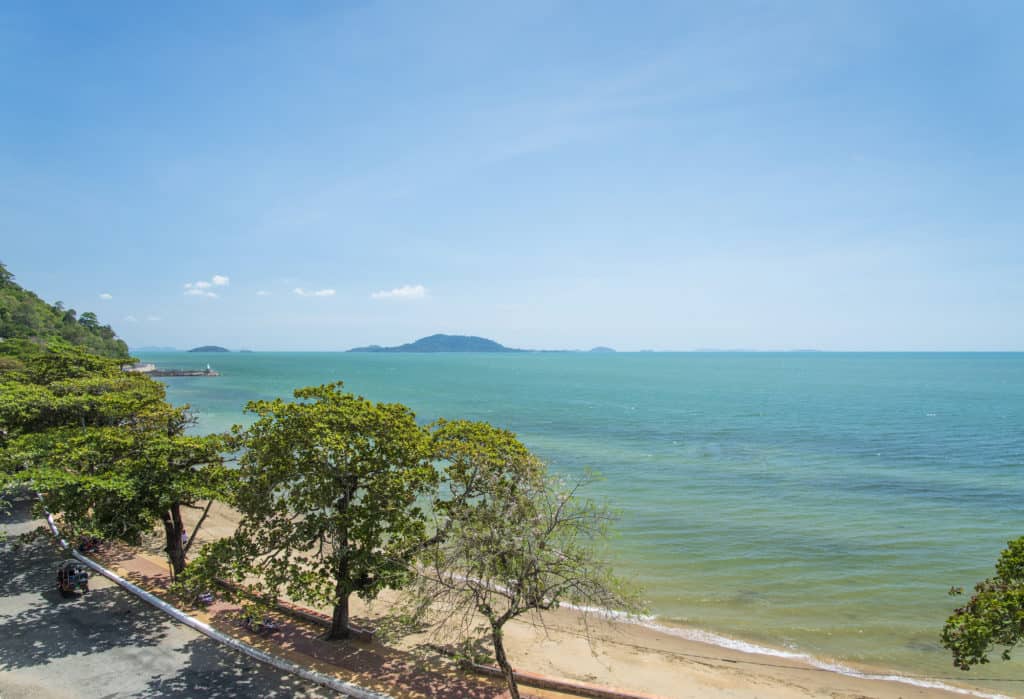 There are so many places that I would go back to, but if I had to narrow it down to just one place, I would choose Kep, Cambodia. I've actually already been there three times because I absolutely fell in love with this small town and the people I met there when I first visited in 2014.
I, like most people, was originally in Cambodia to visit Angkor Wat (and I've actually been there all three times I've gone to Cambodia too), but I ended up in Kep because I read about a little island off the coast of Kep called Turtle Island. I had read that it was a really nice place to go and relax. So I booked three nights in Kep with the intention of spending one of them on Turtle Island. Another really great thing about Kep is that it is pretty inexpensive. I had booked a private room for myself for only $8 per night which was a HUGE upgrade after staying exclusively in hostel dorm rooms for the past month.
I stayed at Khmer Hands in Kep, which is owned by some of the most lovely people I have met on my travels, and made frequent trips on my rented moto to Kep Coffee, which is also owned by absolutely amazing people. In fact, I loved the town so much that I extended my stay to a week and never made it to Turtle Island on my first visit to Kep at all. Or my second… or my third.
Every time I meet people who are traveling to Cambodia, I tell them that Kep is a must-visit. It's laid back, not crowded, has a great seafood market, and amazing people. I will never be able to visit Cambodia (or probably anywhere in Southeast Asia) without making a significant stop in Kep.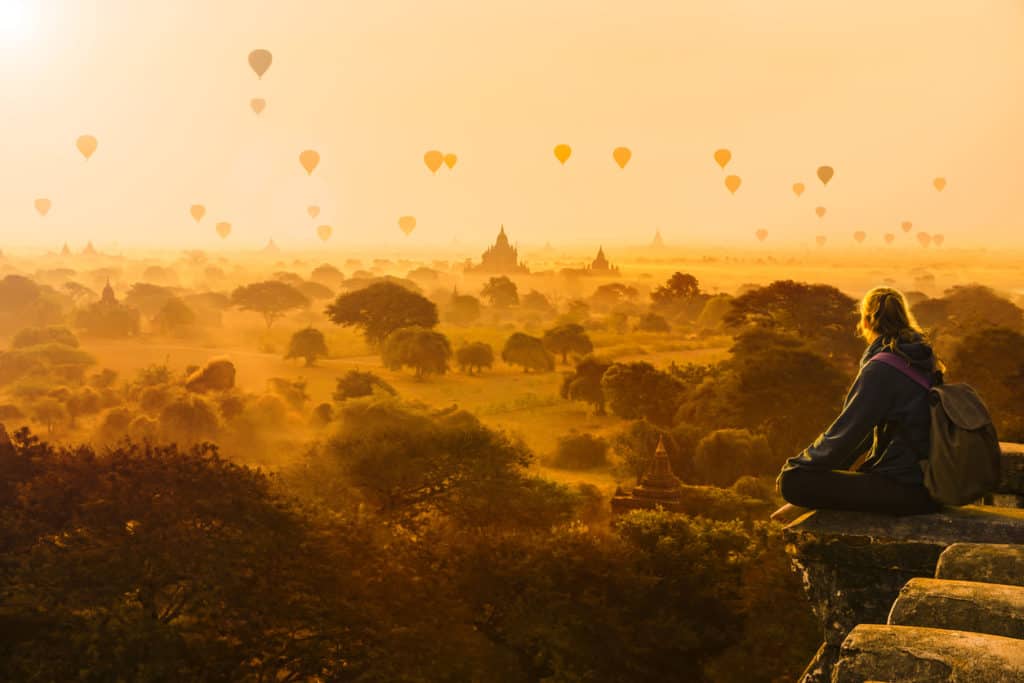 I love visiting new places, but I have no problem going back to a destination more than once.  I've made repeat trips to Spain, Thailand, Bali, Hawaii, Germany and New Zealand and I have no regrets about making return visits.  I have different experiences every time I travel, so even though the destination is the same, my trip is different each time.
While I have only visited Myanmar once, in November 2015, it is a destination where I would love to make a return trip.
In 2011, a change in governmental rule opened up the country to tourism for the first time in almost 50 years. Due to the seclusion from outside influence for so many years, the country retained a traditional cultural identity. I had very little knowledge of Myanmar before my trip, so being able to learn about its history as I toured through the country was really special.
Over nine days, I visited Yangon, Bagan and completed a 61km trek from Kalaw to Inle Lake. In Yangon, I visited the Shwedagon Pagoda, ate $1 street food, and purchased a gazillion trinkets from street vendors. The city was interesting, but I didn't fall in love with Myanmar due to time spent in Yangon.
I started to feel a special affinity to the country when I visited Bagan, also known as "The Land of 2000 Temples". Over two whirlwind days of sightseeing, I barely scratched the surface of what the city had to offer, but was so happy to have visited.  I booked a car tour for my first day of sight-seeing, which provided me an air-conditioned haven as I transited between temples, and a knowledgeable tour guide.
On the second day, I woke up early and climbed a temple to watch the sunrise. I could hear the monks chanting their morning mantra as the sky brightened and the adjacent temples came into view. I've tried to put how that moment felt into words, and I have failed spectacularly each time.  It was a combination of wonder, reverence and an overwhelming feeling of gratitude.
I finished my visit to Myanmar with a trek from Kalaw to Inle Lake which was easily the best part of my trip. The trek was three days and two nights, "booked' through Uncle Sam's Trekking simply by showing up on the morning of my desired trek start date and asking to join a group.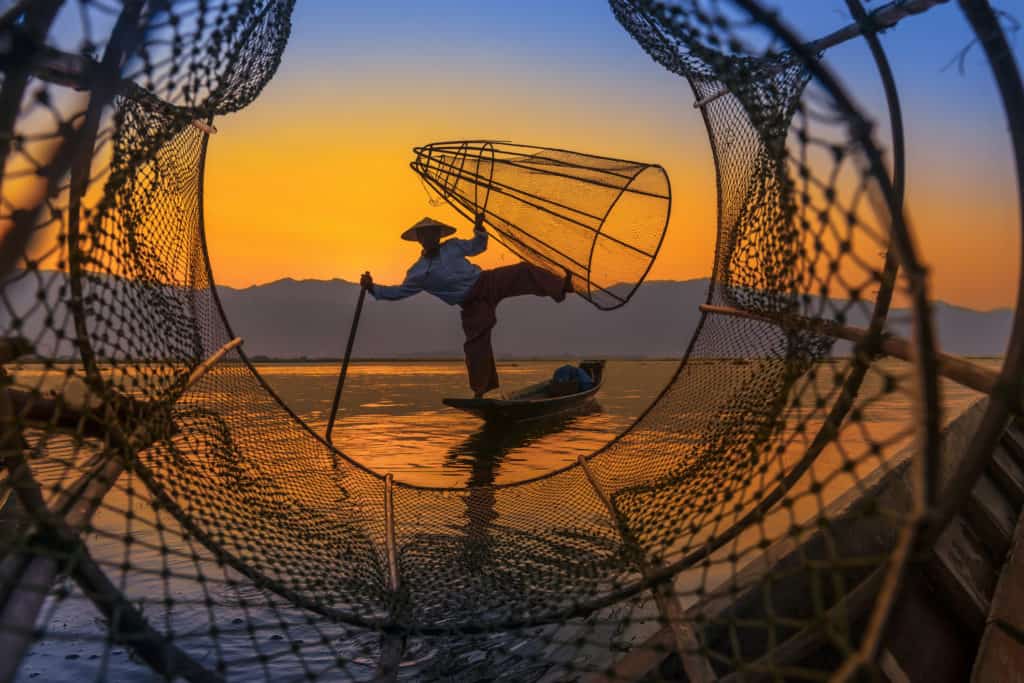 Our trek was led by incredible guides who were willing to answer all my questions and listen to all my complaining about how hot it was. We walked through dense foliage, sun-drenched dirt roads and even had a portion of the trip where our trail was train tracks!
We trekked during the day and our evenings were spent in villager's homes.  On the first night, I wasn't very sleepy, so in order to avoid disrupting my trek-mates, I went to sit on the patio with the intention of reading a bit. One of the guides was also on the patio and I ended up talking with her about the constellations, hearing the different names and stories the Burmese people have for the stars we all see.
I have incredibly fond memories of my trip to Myanmar, but I know my first trip was far too short to fully enjoy everything the country has to offer. There are still plenty of places I want to visit, but a trip back to Myanmar is always on my mind.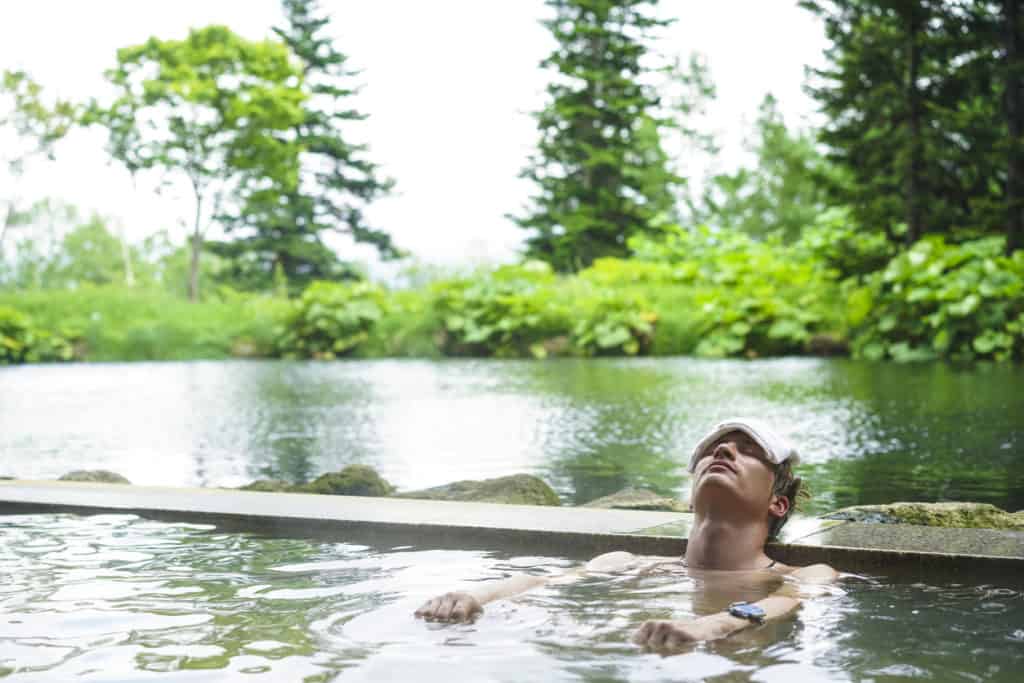 Joe Cheung
I'd happily return to any of the wonderful places we've visited, but at this very moment the one place on my mind I'd like to revisit is Japan. Specifically, the island of Hokkaido. Something about the country of Japan really resonated with me when my wife and I spent a week there for our tenth anniversary. The people are super polite, the customs are very logical (in a way that works well with the way my brain works), and there's so much to do and see.
Hokkaido, the northern island of Japan, is home to fabulous winter festivals including the Snow Light Path Festival in Otaru which we managed to catch on our first day in Japan this past February. Hokkaido also has some excellent onsen, which are hot spring baths built on top of natural hot springs. Perhaps most importantly, Hokkaido offers the best soft serve ice cream I've ever had in my life! And it wasn't just from one particular shop, but rather, all ice cream (and dairy products) in Hokkaido taste better to me. Apparently, their cows live more stress free and happy lives. But if you try the milk or ice cream, you'll definitely notice the difference.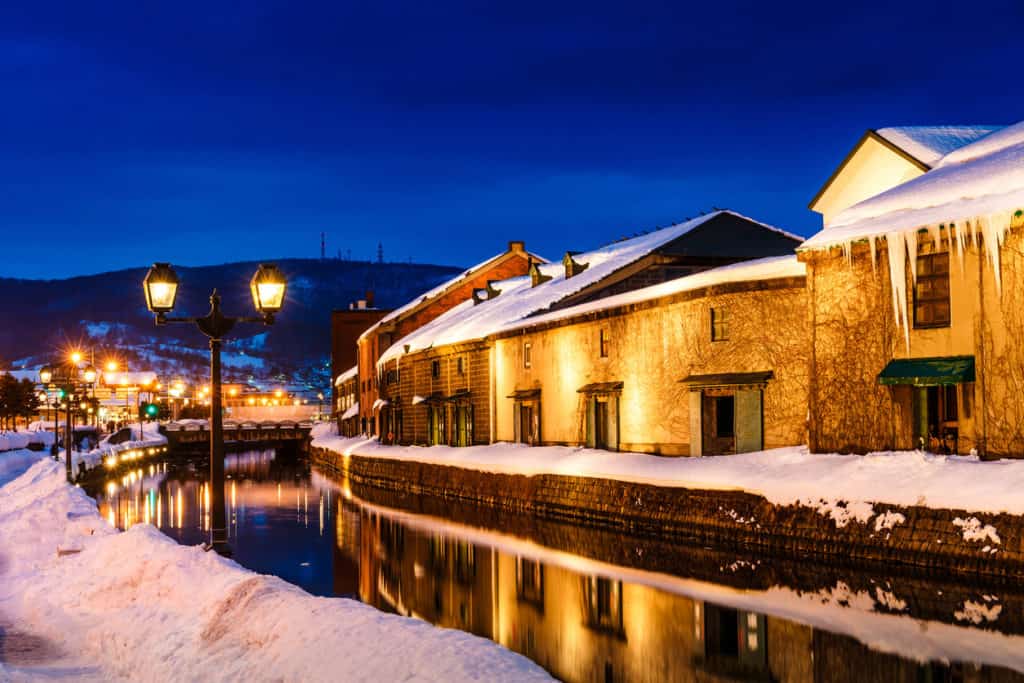 During our week in Japan (half of which was in Hokkaido and half in Tokyo), my wife and I kept thinking about how much our kids would love to visit. Our kids have this funny habit of eating Asian food the most when we're traveling, regardless of the country, so why not take them to a country where they can eat udon and ramen every day? With the good amount of award space one can find to Japan, even in forward cabins – why not go back?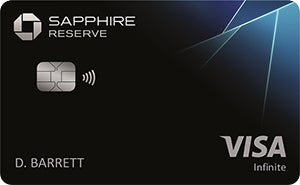 50,000 Chase Ultimate Rewards Points after you spend $4,000 spend in 3 months
Learn more
You can probably chalk this one up to recency bias, but I would absolutely love to go back to the Park Hyatt Mallorca.
I was just there last month and loved every second of it. In fact, I never left the property one single time despite staying there for 6 nights.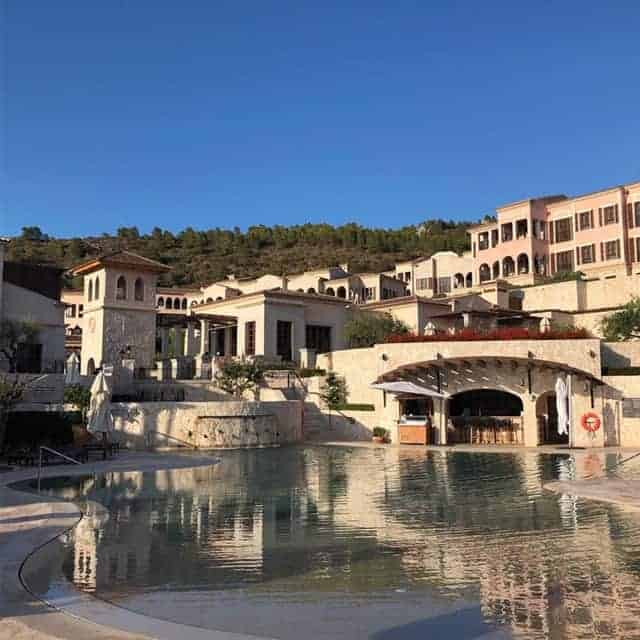 This gorgeous hotel can be booked for a measly 25,000 Hyatt points per night. With cash rates hovering around $700 per night, this represents a fantastic value for just about anyone.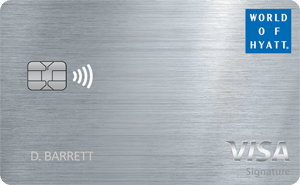 25,000 points after $3k spend in 3 months, another 25k points after $6k total spend in 6 months
Learn more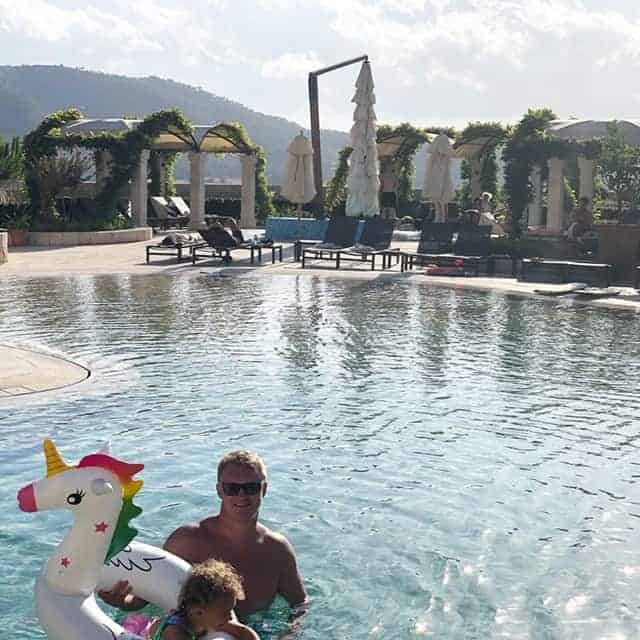 And of course, you can top off your Hyatt account with points transferred from Chase Ultimate Rewards, making it relatively easy to book a multi-night stay here.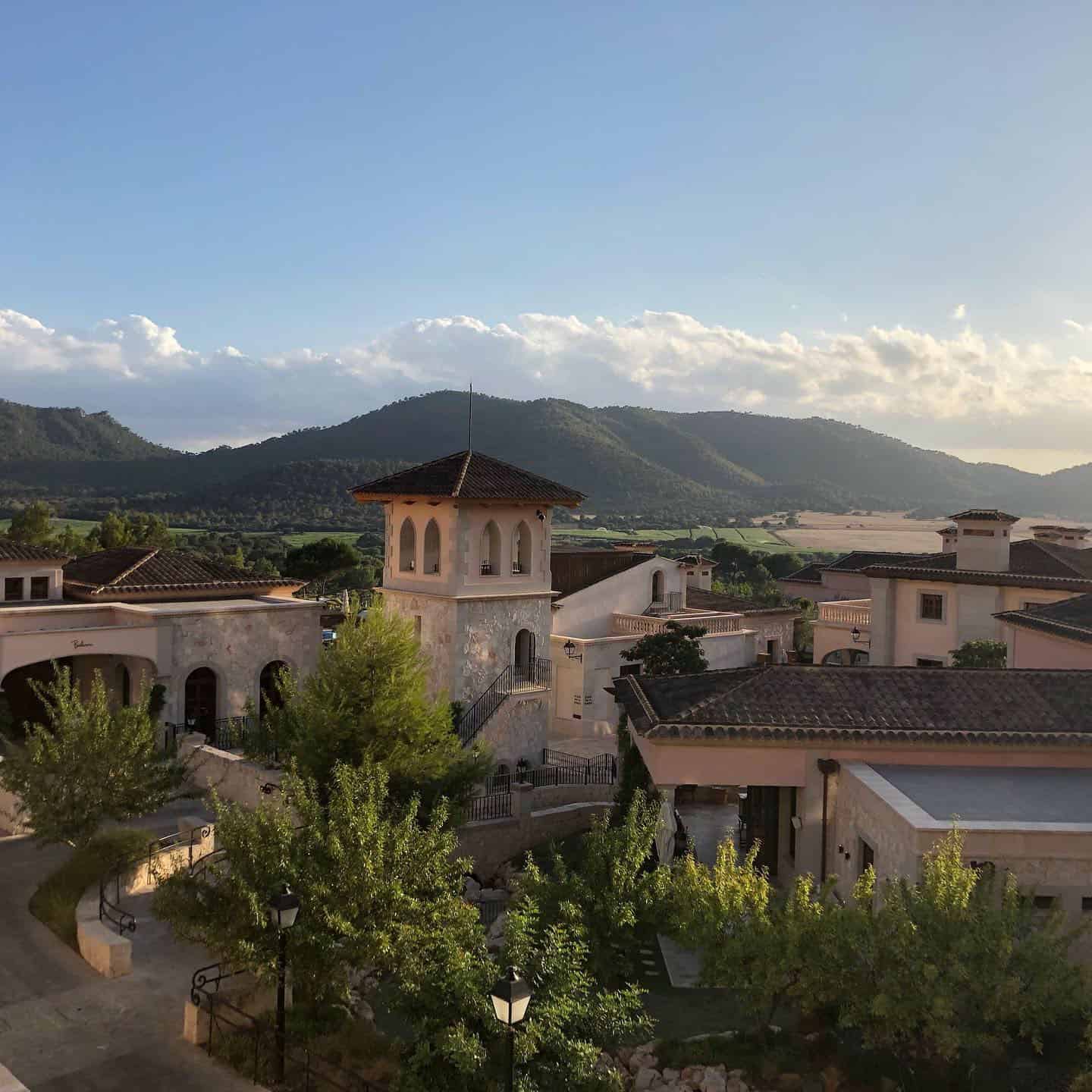 25,000 points per night resulted in a value of 1,000 points per 2-year-old jump into the pool ("PP2YOJItP"), which is perhaps the most important points metric for any father.
If I were a gambling man, I wouldn't hesitate to bet that I would be back at the Park Hyatt Mallorca in the next 18 months.
Final Thoughts
Let's be honest. Each and everyone of the 10xTravel team is supremely fortunate to traveled as much as they have. There's not a single member of our team that doesn't know this.
One of the things I've noticed (and I'm sure others have as well) is that our travel desires change and that's okay. When I first got into using miles and points to travel, I thought it was going to mean tons of trips to Europe. I'd visited London with my buddy Patrick after our freshman year of college and wanted to see so much more.
Then, Taipei happened. I jumped on a cheap cash fare with my friend Jonathon and we squeezed in a 3-day visit into our work schedules. Yes, we spent 2 days traveling to spend 3 days in Taipei. It was a blast and it made me think more about Asia. Since then, I've visited Asia every year (often multiple times) and repeatedly visited some great cities. So much for just seeing Europe!
As you travel, you'll probably find your interests change. Maybe you'll travel to a bunch of amazing cities then decide you'd like to simply relax at a resort for your next trip or vice versa. For me, I finally spent some more time in Europe and can't wait to see more.
Honestly, I'm surprised each member of the 10xTravel team was able to narrow things down to one place they'd visit again. In reality, I bet you'd find that they would visit any number of places again if given the chance. It's just a matter of what has our interest in the present moment.
Do you have a go-to spot you visit regularly? Is there somewhere you're dying to see again?
Let us know in the comments!
New to the world of points and miles? The Chase Sapphire Preferred is the best card to start with. With a bonus of 60,000 points after $4,000 spend in the first 3 months and 2x points on dining and travel, this card truly cannot be beat! 
Learn more
---
10xTravel is part of an affiliate sales network and receives compensation for sending traffic to partner sites, such as CreditCards.com. This compensation may impact how and where links appear on this site. This site does not include all financial companies or all available financial offers.