There are very few cards that we recommend getting if you're under 5/24, but The Platinum Card from American Express is sometimes one of those cards. When there's an elevated welcome bonus, the Platinum Card will always be found near the top of our list.
One of the struggles that many people have with signing up for the Platinum Card is its $550 annual fee. It can be difficult to justify spending $550 for a credit card, making many people wonder if The Platinum Card from American Express is really worth it.
Let's take a deep dive to see if The Platinum Card from American Express is really worth it, both in the first year and beyond.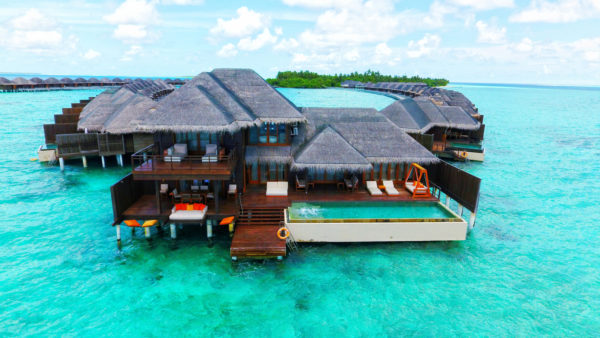 The Platinum Card from American Express Welcome Bonus
If you're wondering if it is worth it to get a new Platinum Card, then you certainly have to consider the welcome bonus.
The standard welcome bonus is 60,000 Membership Rewards points. However, you should always check the CardMatch tool before applying. You may find the CardMatch tool offers you a targeted 100,000 point bonus for the exact same card. American Express limits you to only one bonus per lifetime, so be sure you're getting the highest bonus possible.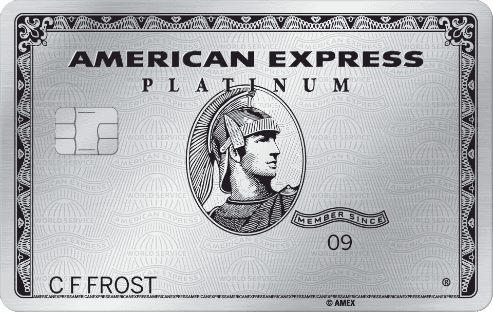 Earn 60,000 points after you spend $5,000 in the first 3 months. Terms apply.
Learn more
Very rarely, the bonus has been as high as 125,000 Membership Rewards points, but don't hold out for this. If you're planning to sign up for the card, and you've been targeted for 100,000 bonus points, then you should go ahead and take it.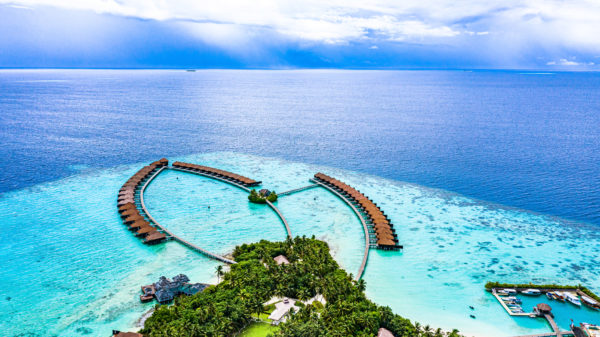 For new cardmembers, the welcome bonus makes the annual fee worth it. Even at just 1 cent per point, the 60,000-point bonus is worth $600 and the 100,000-point bonus is worth $1,000. And, this is low-balling the value you can get out of Amex Membership Rewards points.
This easily makes it "worth it" on a pure financial level, but only for new cardmembers. If you're not a new cardmember, the bonus won't be part of your consideration for whether the Platinum Card is worth it. Instead, the other benefits and perks will be the determining factor.
Amex Platinum Card Statement Credits
The Platinum Card has three credits that help offset the annual fee. The value of these credits will vary from person to person, but are available to help offset the high annual fee associated with the Platinum Card.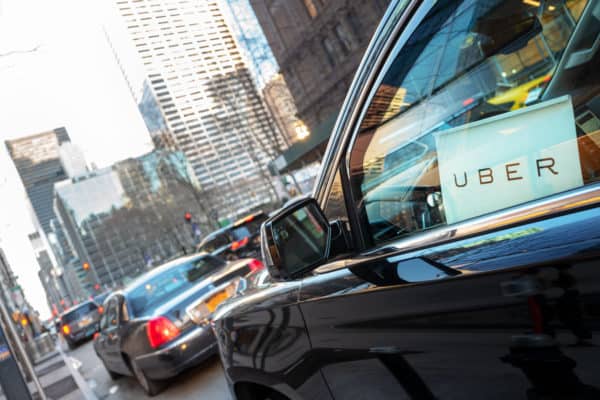 Uber Credit
Cardmembers receive a monthly credit to use on Uber. You'll receive $15 per month from January through November, and $35 in December. That's a total value of $200 in Uber credits that can be used for rideshares or with UberEats.
The credits do expire every month, so if you don't live somewhere that Uber services and only use rideshares when traveling, the credits won't be of much value.
This is a determination you have to make on an individual level. Many will be able to get the full $200 value every year from the Uber Credit.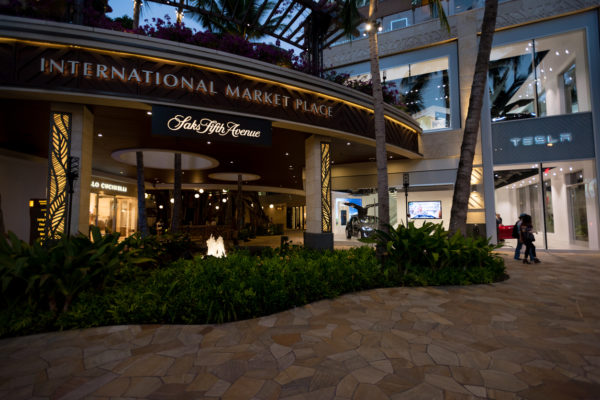 Saks Credit
In addition to the Uber credit, you'll receive $100 in annual credits at Saks. The credit is split into 6 months. You get $50 from January through June and another $50 credit from July through December.
Airline Fee Credit
The final credit that you'll receive annually is the airline fee credit. At the start of the year you can select one airline to receive a $200 credit for incidentals every year. Unfortunately, you can't use this credit to buy a ticket, but it is great to use for incidentals such as seat selection fees or baggage fees.
TSA PreCheck or Global Entry Credit
You can get the cost of TSA PreCheck or Global Entry covered by the Amex Plat every 4 years. TSA PreCheck costs $85 and Global Entry costs $100. I'd recommend getting Global Entry because you get PreCheck with it. Plus, it won't cost you any extra to get this additional trusted traveler program.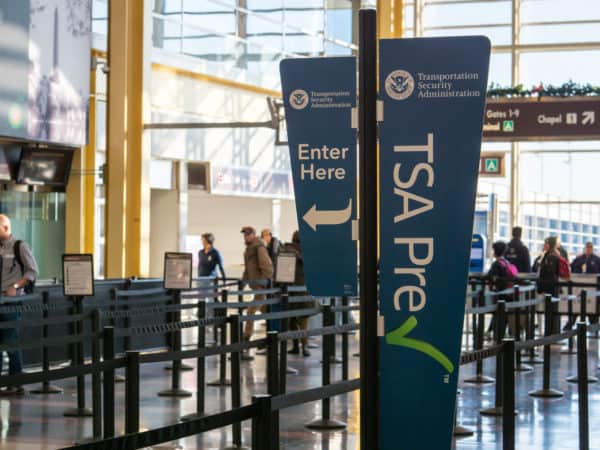 Credits Overall
In total, there's $500 in credits you can receive annually. The credits in themselves are almost enough to offset the annual fee, as long as you're able to fully take advantage of them each year.
Bonus Categories
Another way The Platinum Card from American Express can have added value is through its bonus categories. You'll earn 5X points for flights and prepaid hotels booked through Amex Travel. You can also earn 5X points for flights booked directly with airlines.
If you're paying cash for travel, the 5X points is a great way to earn a bit back on your cash bookings.
Unfortunately, there aren't any bonus categories that aren't travel related. If you're booking most of your travel with points, this leaves the Platinum Card lacking in its ability to earn bonus points.
Transfer Partners
What makes Membership Rewards points so valuable is the numerous transfer partners available within the program. Utilizing transfer partners is one of the best ways to get extra value from any transferable points currency.
Primarily, Membership Rewards are used to transfer to airlines. Transfer partners such as Air Canada Aeroplan, Air France-KLM Flying Blue, Virgin Atlantic, etc. offer some great opportunities to book award tickets.
You can also transfer points to Choice Hotels, Hilton, and Marriott. Typically, you're better off transferring Membership Rewards points to airlines, but a transfer bonus could make transferring to a hotel partner worth it.
Lounge Access
What sets the Amex Platinum apart from so many other premium credit cards is the vast lounge access you get.
Many premium cards come with a Priority Pass membership. The Amex Platinum is no exception, but you'll also get access to Centurion Lounges, Delta SkyClubs, and some other smaller lounge networks.

The lounge access granted with the Amex Platinum is the best you can get from a regularly available premium credit card. If you're seeking a card for lounge access, the Amex Platinum is easily worth it.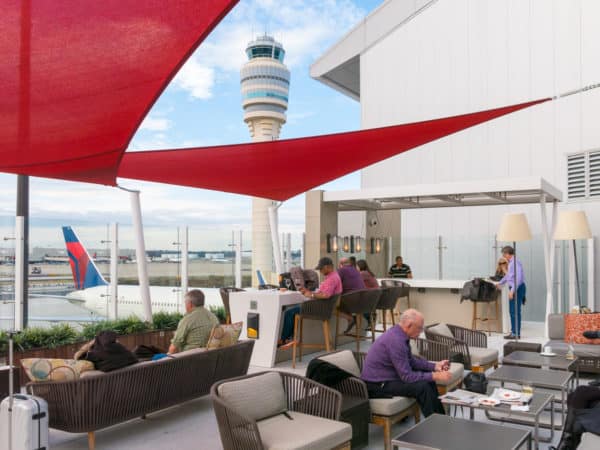 Hotel Status
Amex Platinum cardmembers can receive mid-tier hotel status at Hilton and Marriott hotels. You'll receive gold status from both hotel chains. You can expect some standard benefits such as room upgrades and free breakfast with Hilton, but you don't get free breakfast at Marriott until you have Platinum status.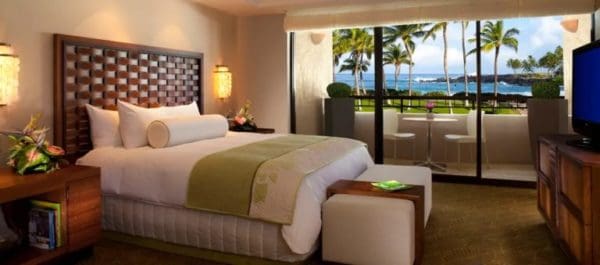 There's some decent convenience benefits, but overall the hotel status you receive doesn't add a tremendous amount of value and shouldn't convince you to stay at Hilton or Marriott over any other hotels. However, if you are already going to stay at a Hilton or Marriott hotel, it will be a nice perk.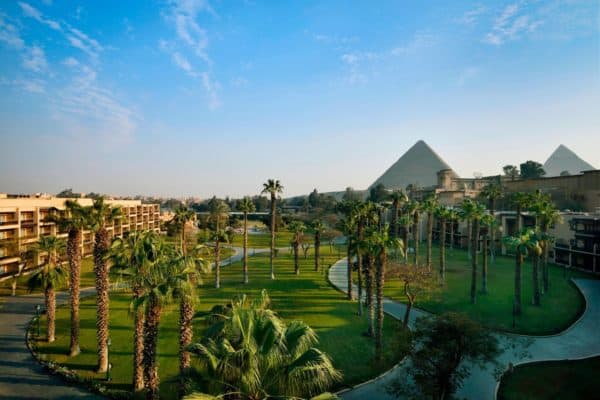 Travel Protections
One of the best values of the Amex Platinum are the travel protections that you get with the card. The Amex Platinum offers trip cancellation and delay insurance, car rental loss and damage insurance, and baggage insurance.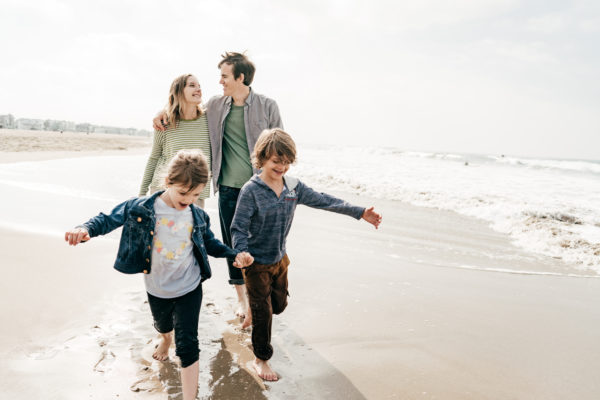 Trip cancellation and delay insurance can easily cost over $100 per trip. Rental car insurance can run $25 a day or more. Taking advantage of the travel protections that come with the car can save you hundreds on every trip you take.
Is The Amex Platinum Worth It?
When considering all aspects, the Amex Platinum is certainly worth it.
Existing cardmembers get $500 in credits every year and travel protections that can save you a few hundred dollars on every trip you take. At worst, it is pretty easy to break even on the $550 annual fee continuing cardmembers will face every year.
For new cardmembers, it makes even more sense. You can get at minimum $600 to $1,000 of value in Membership Rewards that you'll get from the welcome bonus and you can easily get plenty of value in the first year to make the Amex Platinum worth it.
What Competing Cards Should You Consider?
The Platinum Card was the original high-end credit card, but it faces some stiff competition now.
The Chase Sapphire Reserve is the strongest competitor to the Platinum Card. The Sapphire Reserve's $300 travel credit is unrestricted, making it a bit easier to use. The Sapphire Reserve also earns 3X on dining and all travel and comes with great trip delay and baggage delay protections.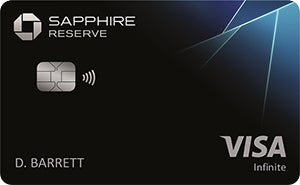 50,000 Chase Ultimate Rewards Points after you spend $4,000 spend in 3 months
Learn more
However, the Amex Platinum has the advantage when it comes to airport lounge access. With the Sapphire Reserve, you won't get lounge access beyond a Priority Pass Select membership. The one benefit to having Priority Pass Select via the Sapphire Reserve is that it includes a credit for participating restaurants while the Priority Pass Select membership offered by the Amex Platinum does not.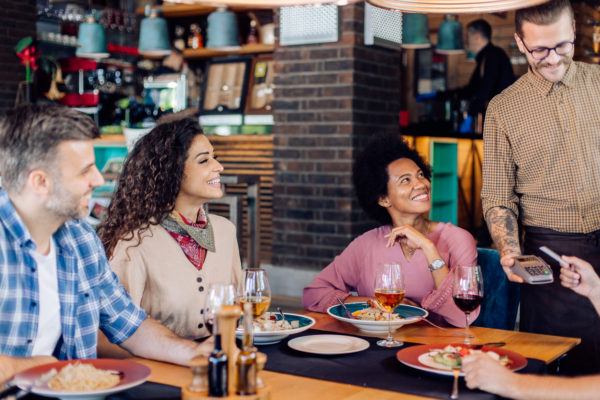 Another option to consider is the Citi Prestige Card. It has a slightly lower annual fee of only $495 and has more bonus categories. The Citi Prestige earns 5X points at restaurants and on air travel. Frequent cruisers will enjoy getting 3X ThankYou points on cruises, a category missing from the Amex Platinum. You'll also earn 3X ThankYou points on hotels, regardless of how you book them.
Unfortunately, Citi got rid of travel insurance which makes the Platinum Card a bit more valuable than the Prestige for frequent travelers.
What Lower Annual Fee Cards Should You Consider?
Although the Amex Platinum offers a lot of value year after year, you might get a lot of the same benefits from other cards in your wallet. Paying the annual fee may be hard to swallow when you can get some similar benefits from other cards.
If you're looking for some lower annual fee cards with similar travel protections to the Amex Platinum, the Chase Sapphire Preferred is a good option. At only $95 a year, you can save a lot on annual fees while receiving similar trip, baggage, and rental car coverage.
80,000 Chase Ultimate Rewards Points after you spend $4,000 spend in 3 months
Learn more
For those wanting a card to earn Membership Rewards beyond the welcome bonus, the American Express Gold Card and American Express Green Card should be on your radar.
10xT Thoughts: A great card for category spenders who want more rewards for their spend! Currently offering 60,000 points after you spend $4,000 in the first 6 months.
Learn more
The Amex Gold earns 3X on flights booked directly with airlines while the Amex Green earns 3X points on all travel, regardless of how you book it. At restaurants, you can earn 4X with the Amex Gold while you can earn 3X with the Amex Green. The Amex Gold also earns 4X on groceries (up to $25,000 per year).
Bottom Line
Whether you're a new cardmember or a long-time holder of The Platinum Card from American Express, the benefits can easily make up for the $550 annual fee. Between the statement credits, travel insurance offerings and other perks, the Amex Platinum is worth it for many travelers.
If you already have a few premium cards in your wallet, you may be better served with a lower annual fee card after the first year. Cards like the Chase Sapphire Preferred, the American Express Gold, and the American Express Green can provide some great benefits and opportunities to earn tons of points.
New to the world of points and miles? The Chase Sapphire Preferred is the best card to start with. With a bonus of 80,000 points after $4,000 spend in the first 3 months and 2x points on dining and travel, this card truly cannot be beat! 
Learn more
---
10xTravel is part of an affiliate sales network and receives compensation for sending traffic to partner sites, such as CreditCards.com. This compensation may impact how and where links appear on this site. This site does not include all financial companies or all available financial offers.
Editors Note: Opinions expressed here are author's alone, not those of any bank, credit card issuer, hotel, airline, or other entity. This content has not been reviewed, approved or otherwise endorsed by any of the entities included within the post.