In This Article
Loading table of contents …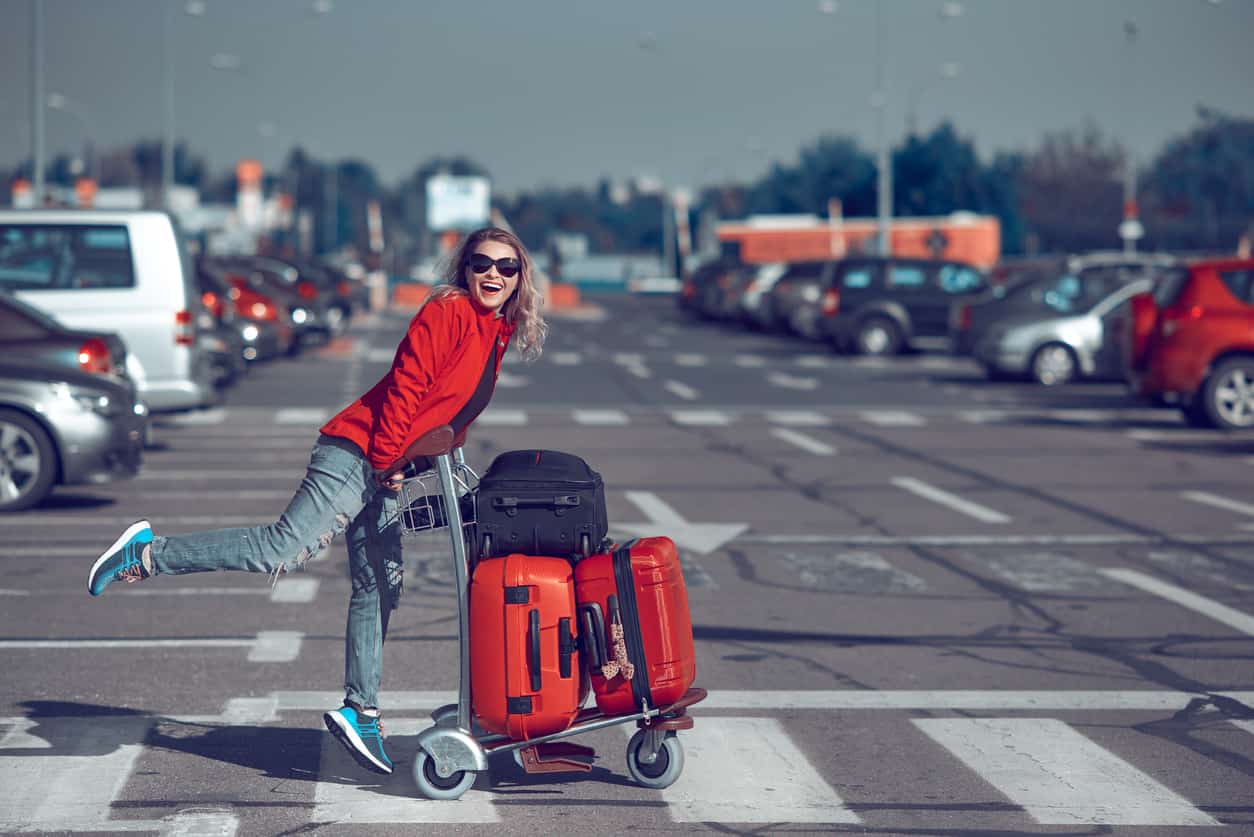 Note: Some of the offers mentioned below may have changed or are no longer be available. The content on this page is accurate as of the posting date; however, some of our partner offers may have expired. You can view current offers here.
There are a few things that I despise more than hidden travel fees that chip away at my (or your) vacation budget. Unfortunately, these fees have become much more prevalent as hotels, airlines, and other travel companies fight to display the lowest rate on travel booking websites — but are those low rates giving you the whole story?
Today, we are going to talk about nine of the most common hidden travel fees and a few tips on how you can avoid them. Let's get started!
Checked bag fees
Most airlines charge about $30 per bag each way, with that number being closer to $50 per bag for some of the budget airlines. While you are often given a free baggage allowance on international routes, the fee for extra bags can skyrocket to $120+ per bag. And of course, baggage fees can more than double if your bag exceeds the posted weight limit for each airline.
Sure, you can try to fit everything into a carry-on bag to avoid this fee, but that just isn't realistic for some trips.
A better way to get around checked bag fees is to consider picking up the airline's credit card before booking and taking your trip. Most major airline credit cards provide free checked bags as one of their many perks, which can add up to some serious savings if you travel frequently or with a large group. You could also skirt the fees by holding elite status with the airline, but that isn't really worth chasing unless your travel is paid for by your employer. There are plenty of ways to pick up equal benefits for a far cheaper price.
One way to do this is to consider using points from a card such as the Chase Sapphire collection or Capital One® Venture Rewards Credit Card, which earn points that can be used to erase any travel charges made with the card (including checked bag fees). Additionally, several travel cards come with fringe benefits that can cover certain travel charges.
The Chase Sapphire Reserve comes with $300 of annual travel credit which is automatically applied to your account when you make any travel purchase. The Platinum Card® from American Express and the Business Platinum® Card from American Express both come with $200 of annual airline fee credit, which applies to fees incurred by one qualifying airline that you select.
The Citi Prestige comes with $250 of annual travel credit, which like the Sapphire Reserve, is automatically applied to your statement when you make any qualifying travel purchase. All of these cards can essentially negate checked baggage fees.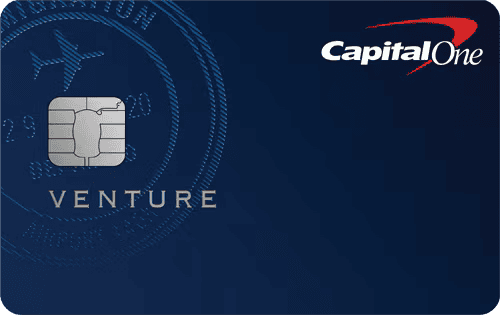 Capital One® Venture® Rewards Credit Card
Miles
50,000 miles after you spend $3,000 on purchases within 3 months from account opening, an additional 50,000 miles after $20,000 spend in the first year
Annual Fee: $95 | Terms Apply.
Carry-On bag fees
Some budget carriers will often charge you to carry your bag onto the plane! This is one of the reasons why they present as budget carriers; the base fare always seems dirt cheap until you factor in the fact that you may need to bring baggage along.
For instance, Spirit Airlines will charge anything from roughly $25 (for $9 Fare Club members during booking) to $75+ at the gate for a carry-on bag. Frontier Airlines charges $30 to $45 for pre-booked carry-on bags and $60 for gate checked carry-on bags. Allegiant will charge anything from $18 at booking to $75 at the gate; these prices depend on when you decide to book the bag, but they also rely on your specific route.
With Ryanair, you can snag Priority and up to two cabin bags from roughly $6 to $15, depending on when you book the upgrade. Make sure you're always aware of what's included and what isn't, and it's best to book carry-on bags during your booking if possible.
Also, be wary of flying in basic economy class cabins that do not include carry-on bags. Often times, you'll be charged for a checked bag and slapped with an additional service fee if you bring a carry-on bag with you while holding a basic economy ticket.
If these fees seem insanely high, you're not wrong. They're simply a way for budget carriers to level out their fares and offset any bare-bones travelers. Again, several credit cards can offset these fees if you end up needing to pay them.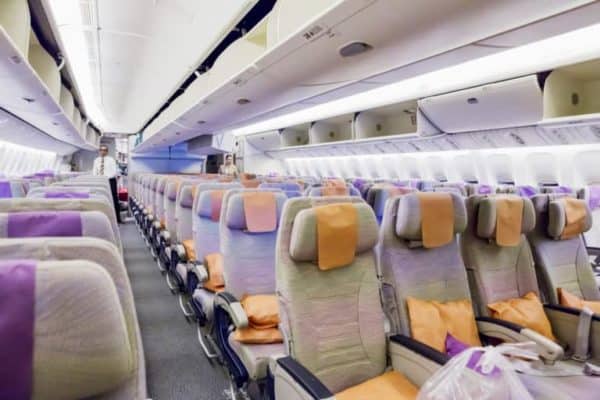 Seat Selection
You might be surprised to find that selecting your seat is not often a free service anymore. Most (if not all) basic economy cabin fares exclude this feature, and with British Airways, seat selection even in business class can cost more than $125!
As with baggage fees, a good way to negate this charge is to use a credit card that has travel credit benefits. It's better if you can avoid the charge altogether, though; passengers with elite status are generally entitled to free seat selection.
If you don't have status and refuse to pay extra to select your seat (or offset the cost with a credit card) then you don't have to pay anything; you'll just have to play the seat lottery at check-in and sit wherever you're assigned.
Check out how to beat basic economy with American Airlines, Delta and United.
Resort fees
Resort fees are mandatory fees added to a hotel stay in exchange for the use of amenities such as Wi-Fi, fitness centers, parking, etc. These fees have become incredibly common over the past few years, particularly in popular vacation destinations like Las Vegas and the Caribbean. And they're becoming more common all the time despite hotels being sued over these fees.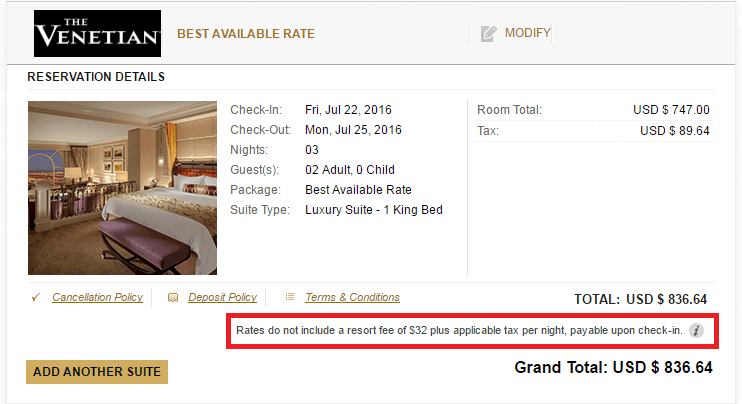 Getting out of paying resort fees is difficult, but luckily you do have some options available.
The easiest way to avoid these pesky fees is to book an award stay. A lot of the major brands will waive resort fees for award stays, but it isn't necessarily a general rule. It's best practice to contact the property directly for their particular policy so that you know for sure.
Another way to get out of paying resort fees is to simply ask if you can decline the amenities offered in exchange for the fee. This is a long shot, but asking never hurt anyone.
Finally, you can try to flex your "status muscles" at check-in, mentioning that you have elite status with the hotel chain and already get a number of amenities for free. Even before check-in, it may be wise to call in advance and test this strategy.
If none of these options work, you can erase the charge with points from a Chase Sapphire or Capital One Venture credit card.
Phone Ticketing Fees
Many airlines charge $15 to $25 if you want to book a ticket via the phone. One of the reasons for telephone booking charges is that some airlines run promotions for certain destinations, but the sale fares only apply if customers book over the phone. This ensures that the airline doesn't lose money because they can charge extra for the phone service.
This kind of business seems to be fading out though, as airlines like American and Delta have already gotten rid of their phone booking fees. United still charges $25 for folks beneath Premier Platinum, so one way to skirt the fee is to hold status with the airline.
The best trick for getting out of phone ticketing fees is to simply claim that the airline's website is having some sort of technical error. Whether true or not, mentioning a website error almost always results in the customer service representative waiving the fee.
Of course, the best option is to simply book your tickets online and avoid the hassle of having to call.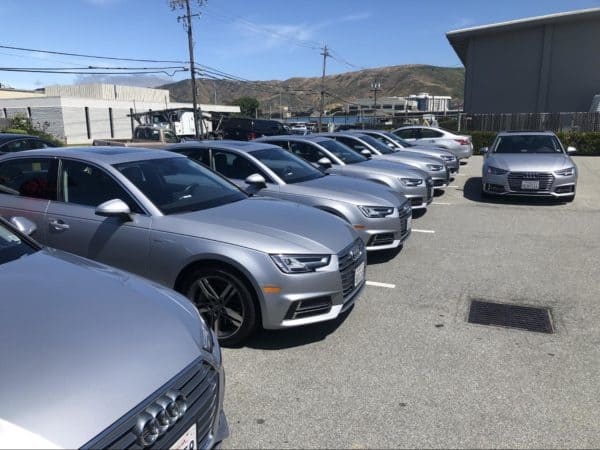 Rental Car Insurance
While not technically a "fee," car rental insurance purchased from the rental agency might as well be considered one because it isn't necessary if you have insurance through a credit card. Often times running $20+ per day for full coverage, this expense can be completely avoided by taking advantage of the Auto Rental Coverage offered by the Chase Sapphire Reserve, Chase Sapphire Preferred Card, and a number of other credit cards.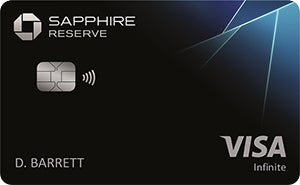 Chase Ultimate Rewards Points
after you spend $4,000 in 3 months
Annual Fee: $550 | Terms Apply.
Simply decline the insurance offered by the rental agency, pay with your Chase Sapphire Card (or another eligible card), and you're covered. Your Sapphire Reserve/Preferred provides primary rental coverage for theft and collision damage for most rental cars in the U.S. and abroad. Make sure to double-check the terms and conditions before taking advantage of this benefit and note that this does not include liability insurance.
You can find more information regarding the Chase Sapphire collection by clicking the banner on our credit cards page.
Rental Car Gas Prepayment
Before leaving any rental car agency, you are sure to be asked if you would like to prepay for a full tank of gas for the rental car. Rental agencies will often try to sell you on the fact that they can offer a lower price than most competitive gas stations.
What they may not disclose is the fact that you have to pay for a full tank of gas when you choose this option, not just the amount that you use. Even if you are saving 20 to 30 cents per gallon, you would still lose money unless you return the car with the fuel gauge on "E".
Better to decline their offer and fill the tank yourself, unless you plan to empty the tank multiple times anyway and roll back in on fumes.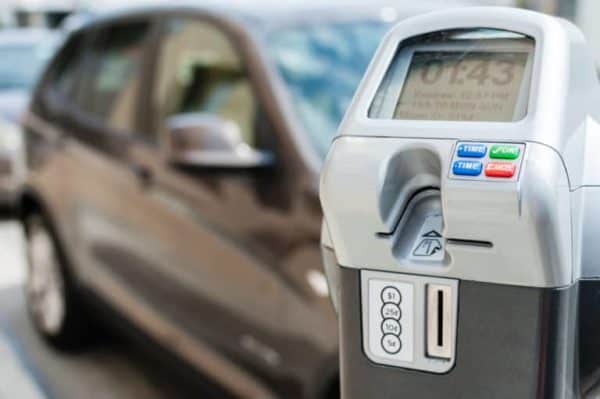 Hotel and Airport Parking
Parking a car at a hotel or airport can cost as much as $50 per night, especially when you are traveling to cities with a higher cost of living like Los Angeles or New York. Many people overlook this expense when making the decision whether to rent a car vs. rely on Uber/Lyft or taxi services.
Unless you plan on using a car extensively, I would recommend sticking with public transportation or ride-booking services such as Uber or Lyft. They're likely cheaper, more convenient and will save you the time and hassle of parking and returning your rental car before flying home. Some credit cards, like the American Express Platinum Card, offer up to $200 in annual Uber credits which are partitioned on a monthly basis. This can be a much better deal than pulling the plug on your wallet by leaving your car in the lot for days on end.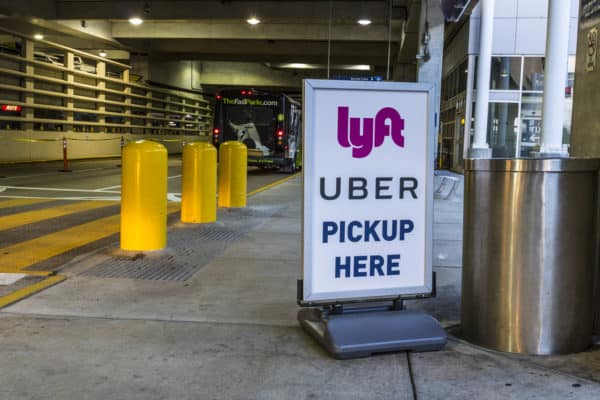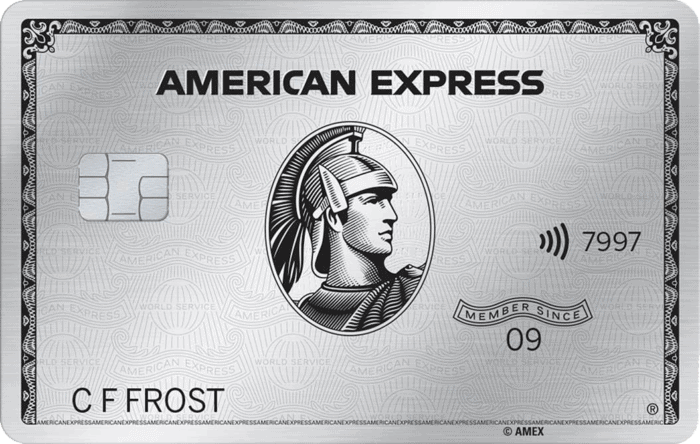 If you must rent a car, consider parking off-site to find a cheaper rate. Or, bill the parking charge to your hotel room and erase it with points from a Capital One Venture or Chase Sapphire.
ATM Fees
Withdrawing and exchanging money abroad can be a major pain, unless you're familiar with the loopholes in the system.
For me, the best loophole is to open a free checking account with Charles Schwab. Here's why:
Charles Schwab also does not charge currency conversion fees, so you can withdraw foreign currency from any ATM on the planet at market rates, which also saves me hundreds of dollars per year.
I personally recommend creating a secondary account with Schwab and only funding it with enough money to cover your trip, just in case your debit card information is compromised while traveling. And I always carry a back-up debit card just in case my Schwab card gets eaten by an ATM or lost/stolen. My second pick is a Fidelity Cash Management Account because it also reimburses ATM fees.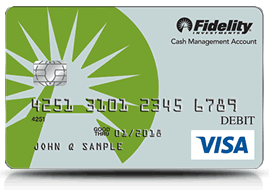 Final Thoughts
Generally, holding status or a beneficial credit card (or both!) can help offset many sneaky travel fees imposed by airlines, resorts, and financial institutions. Status might be the best way to avoid these fees, but it certainly isn't the most accessible way.
If you're stuck paying some of these fees, a credit card such as Chase Sapphire Reserve, Amex Platinum (and Amex Platinum Business), or Citi Prestige is an excellent and relatively accessible way to offset the extra costs.
By following these tips, you should be able to save money on these pesky travel fees that can add up quickly and use your travel dollars on what you travel for – having fun and making memories!
New to the world of points and miles? The Chase Sapphire Preferred is the best card to start with. With a bonus of 100,000 points after $4,000 spend in the first 3 months and 2x points on dining and travel, this card truly cannot be beat!
Learn More
Editors Note: Opinions expressed here are author's alone, not those of any bank, credit card issuer, hotel, airline, or other entity. This content has not been reviewed, approved or otherwise endorsed by any of the entities included within the post.