In This Article
Loading table of contents …
P2 (noun) -- the person who travels with you and with whom you share an interest in the points and miles hobby; may also refer to a person who trusts you to open their next credit card for them.
If you have a partner who you travel with frequently or who is interested in earning travel rewards, you'll likely want to work together earning points and miles in 2-player mode. This can be a significant other or even a sibling, parent, or close friend.
When we say 2-player mode, this means that two people are working together to earn points and miles. Essentially, you would refer player 2 to cards that you already have and they can refer you to cards they have, bringing in extra bonus points for the referrals. It also lets you travel together more cost effectively since you'll both have points to work with.
A player 2 is also known around here as "P2" for short, because we love our acronyms!
Here you'll get to read some of our staff's own experiences with 2-player mode. Let's dive in!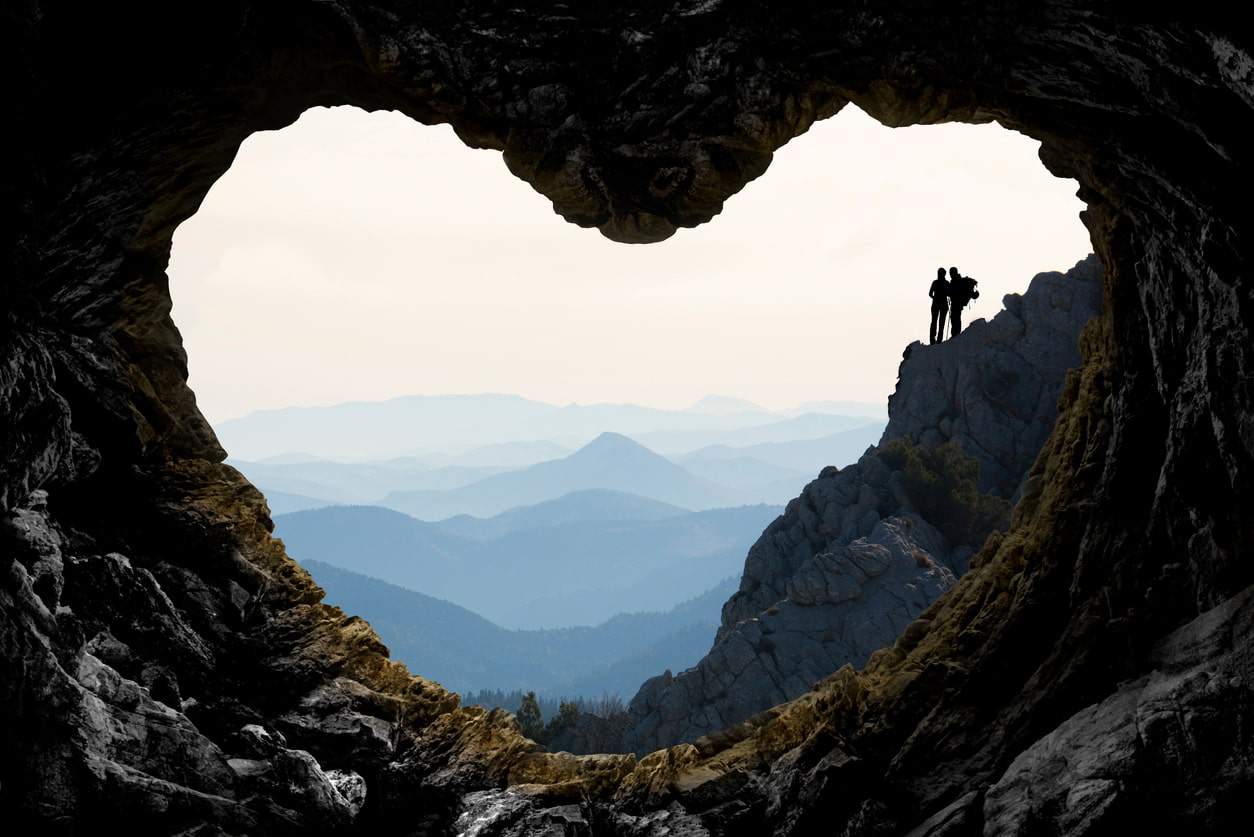 Anna
My husband and I started the points and miles journey as me being a sort of P2. I didn't know much about credit cards and credit card rewards and didn't do a deep dive until much later. We were following the conventional wisdom that cashback cards were better than points and miles cards without realizing that the really oversized value of points and miles lies in premium travel.
The first time I really understood the value of points and miles was about 10 years ago. My P2 was the first one to get the old United credit card, and he also earned some United miles by traveling for work.
Around the same time I decided that I wanted to do a milestone birthday trip to Australia and based on my previous experience flying to New Zealand in economy, there was no way I was going to fly all the way Down Under in economy again.
By that time my P2 accumulated enough miles to book a first class ticket on United from Los Angeles (LAX) to Sydney (SYD). The old United first class was just 10,000 more than the old United business class, so I decided to splurge. I remember this flight so vividly because that's when I realized that if both P1 and P2 took this more seriously, we could travel like this most of the time.
We also stayed two nights at Park Hyatt Sydney, which was one of our most amazing hotel stays ever (it's hard to beat a view of Sydney Opera House from your balcony). With cash rates hovering in the $1,000 range, that's not something we thought we could ever do prior to getting into this hobby.
We still spent a considerable amount of cash on this trip, so when we got back, I realized I needed to take this more seriously. I took the reins and now I am the P1 and my P2 is along for the ride.
So if you have a skeptical P2, book a great trip on points to show them the full potential of points and miles.
Emily
In 2017, my P2 (before he was even a P2) casually mentioned that he wanted to visit Thailand. Shortly after that, I saw a 10xTravel ad on Facebook telling me that I could take a $26,000 trip to Thailand for only $200 out of pocket. I started to learn everything I could about how to make that happen and to prepare myself for how I would pitch it to P2. He's open-minded when it comes to travel, but I was about to ask him to open up seven credit cards over the next year, and that can make anyone skeptical.
From what I can remember, he was a lot less skeptical than I thought he'd be. I think the fact that I was so convinced I could make the trip happen and that I trusted the information I had learned made him trust it, too. It also helped ease the skepticism when we ended up staying in a huge suite with a private plunge pool in Koh Samui.
I'd still say my P2 is just along for the ride, but he likely knows more than he thinks he does after hearing me talk endlessly about points and miles for the past six years. I will say having him create his own account in My10x and linking it to my account has made a world of difference as far as card tracking and management go. I don't have to bother him with the frequent questions like "What's your 5/24 count?" or "How many Ultimate Rewards points do you have?" anymore.
To help a P2 get over any doubts they have about getting into the points and miles hobby, I'd agree with Anna that the best way to do this is to show off a bit and demonstrate just how far points and miles can really take you.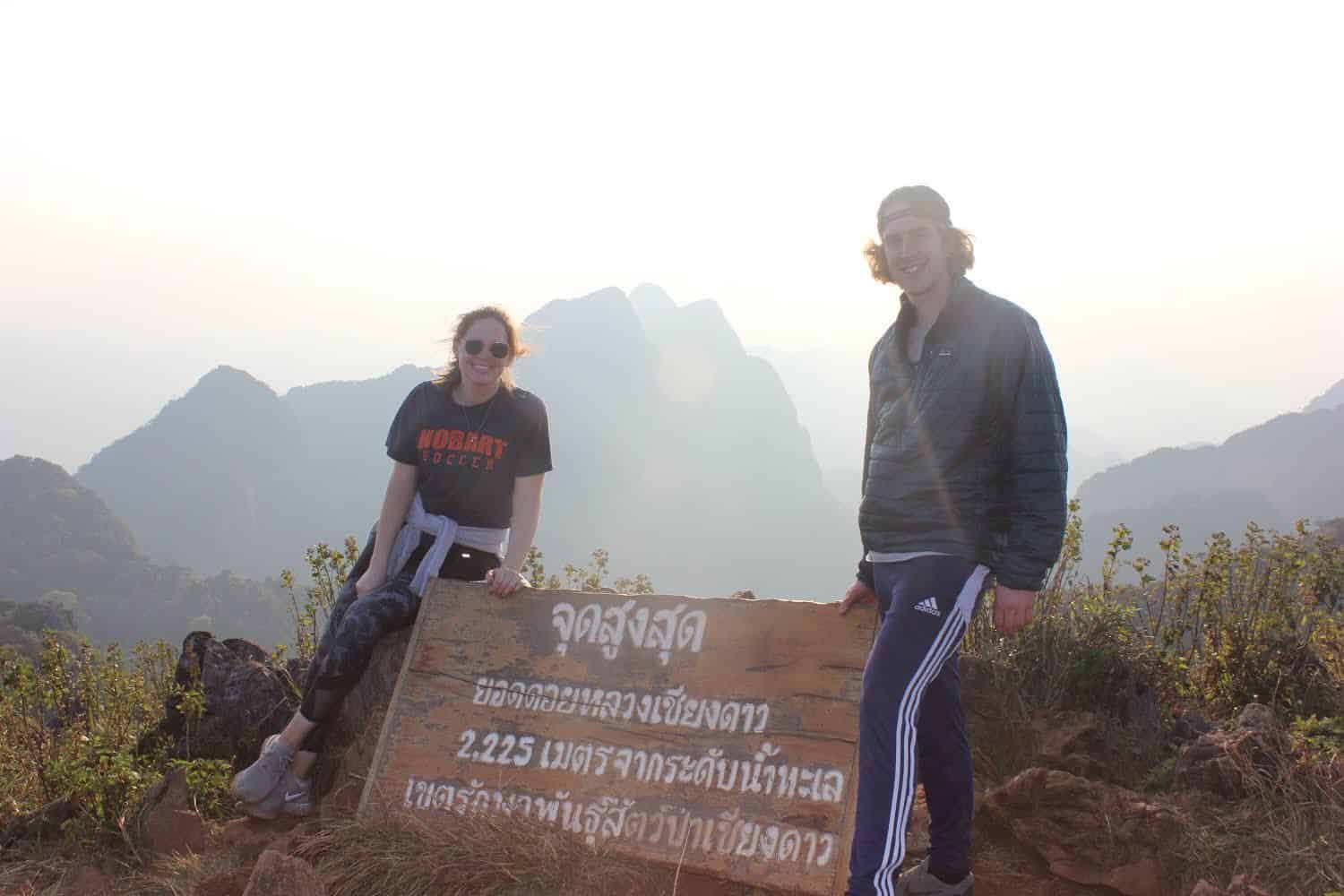 Anya
Technically, my first introduction to rewards credit cards happened years before I met my P2, but it wasn't until we were dating that I started doing it in earnest.
As a perpetual travel junkie, I was constantly looking for ways to not only travel more but also make my travels cheaper, and that's how I discovered this hobby. Because I wanted my plus-one to join me on trips, I had to make a convincing argument for the affordability of travel.
I applied for two credit cards, the Chase Sapphire Preferred® Card and the United℠ Explorer Card, and had enough miles for both of us for a trip to Europe. We booked the flights using the United MileagePlus program and worked in a free stopover, meaning we could visit multiple countries on the same trip. We traveled to Greece, Netherlands and Ireland in economy class and had a great time.
While we were on that trip, the Chase Sapphire Reserve® hit the scene with a massive 100,000-point welcome bonus. Without too much convincing, he understood what he needed to do to keep traveling at a fraction of the cost.
Since then, we've taken a live-aboard cruise around the Galapagos Islands, saw a few football matches at the 2014 FIFA World Cup in Russia and got married in Menorca, Spain, thanks to points and miles.
The biggest challenge for my then-boyfriend, now-husband was to get used to swiping a credit card for purchases. As a bartender, he's used to dealing with cash, and using a card, let alone multiple cards, was not something he always remembered to do.
Now that he's in the habit of using credit cards, he's still resistant to keeping track of all the bonus categories for a couple of extra points. He'd rather be working on a sign-up bonus than juggling credit cards. Luckily, he understands how much value we're getting and doesn't mind opening new credit cards when I ask him.
Want to learn more about 2-player mode from some of the 10xTravel team? Check out Episode 12 of Takeoff: A Points and Miles Podcast by 10xTravel, where we discuss the art of teaming up in 2-player mode.
Lovan
I'm blessed to have a very willing P2 who has given me full carte blanche with our credit card strategy.
It wasn't hard to get her on board at all because there was already proof of concept. I had been doing bank bonuses for a couple months before I found 10xTravel and was introduced to points and miles.
It was the points from her Chase Sapphire Preferred® Card that actually got us tickets to Turks and Caicos for our first ever flight paid for on points. It was a terrible redemption but it set the stage for the first of many flights that we took on points.
My lovely P2 is not an expert yet but since our first class flight and trip to Japan, she has been far more engaged and it's been awesome to get texts and questions about which card she should be buying things on.
I would highly suggest if anyone is having trouble getting their P2 involved, to simply book the best available trip and show them the receipts of what the trip cost in points and what it would have cost if it was paid for in cash.
If that still doesn't work, book the next trip with them in economy and you in biz/first class and watch how quick they'll be trying to apply for cards! Lol!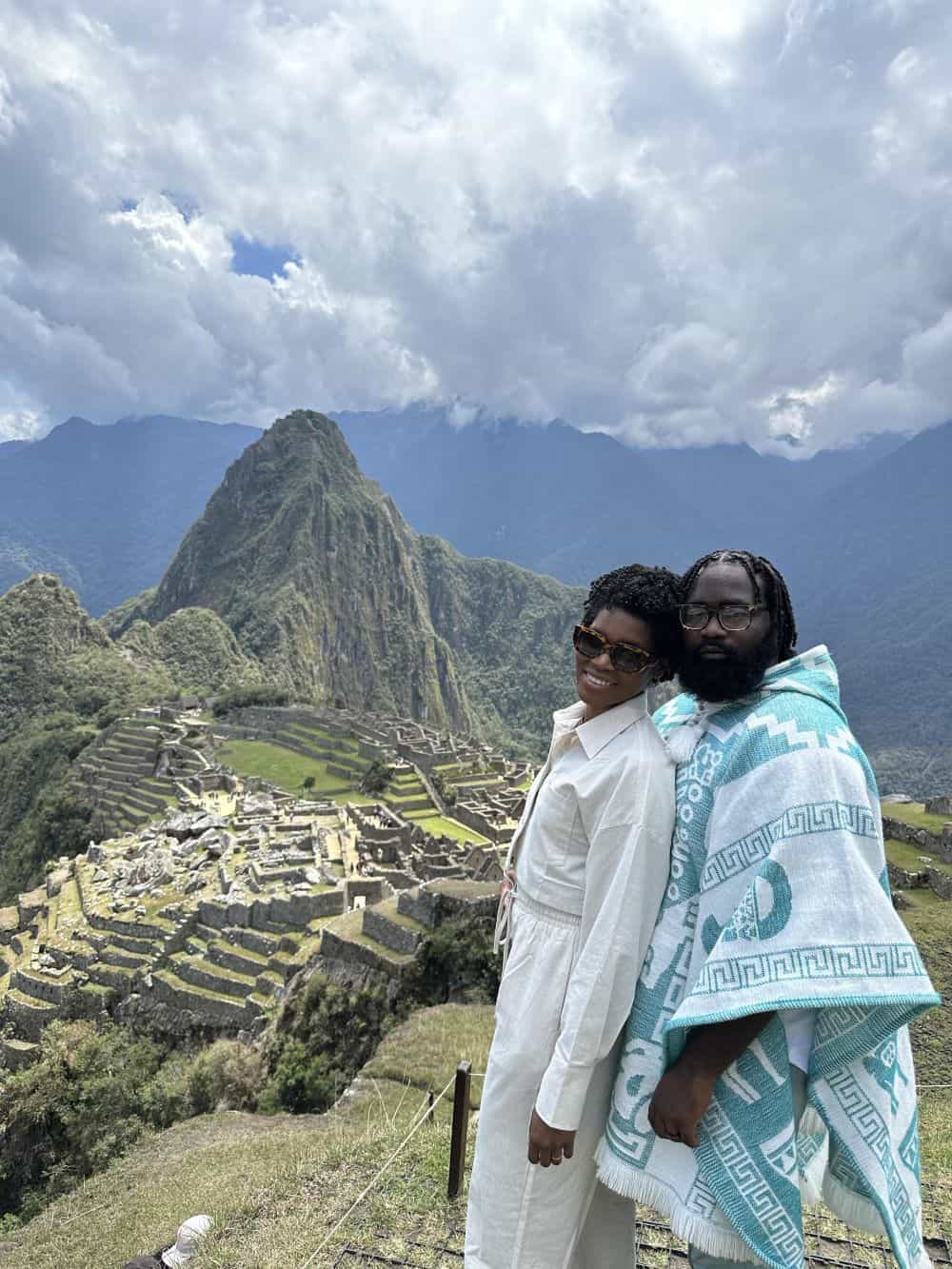 Travis
My P2 jumped all in from the start. It was pretty easy. Apparently "I think we can honeymoon in the Maldives" is all it takes. The rest is history.
One of the biggest benefits we've gotten is our ability to cycle cards together. We take a slightly different strategy than what others often do. Rather than mimic each other's moves, we trade off. When one of us is over 5/24, the other is under. About every two years it flips. This lets us be able to consistently be earning Chase points, Southwest Companion Pass, and other points like Amex Membership Rewards.
Here's the thing about P2s though – almost all of them will tell you that they're not experts and that they just defer to us P1s. But I think our P2s are often giving themselves way less credit than they deserve. Most P2s I come across can carry on the conversation about points and miles nearly to the same level as a P1. But since they're not the ones often running the show, they maybe don't realize how much they do know.
The biggest thing to keeping my P2 happy has been keeping it easy for her. She has her everyday card, but when we're working on a welcome offer I load it into a password manager so she has access to it for online purchases. Which, if you're like many people now, might just be a bulk of your spend.
I'd say 90% of the time things go smoothly and without issue. But every now and then my P2 is a little reluctant to make a call when needed to the bank. I simply remind her that she can make the call or fly in economy, and surprisingly she starts dialing!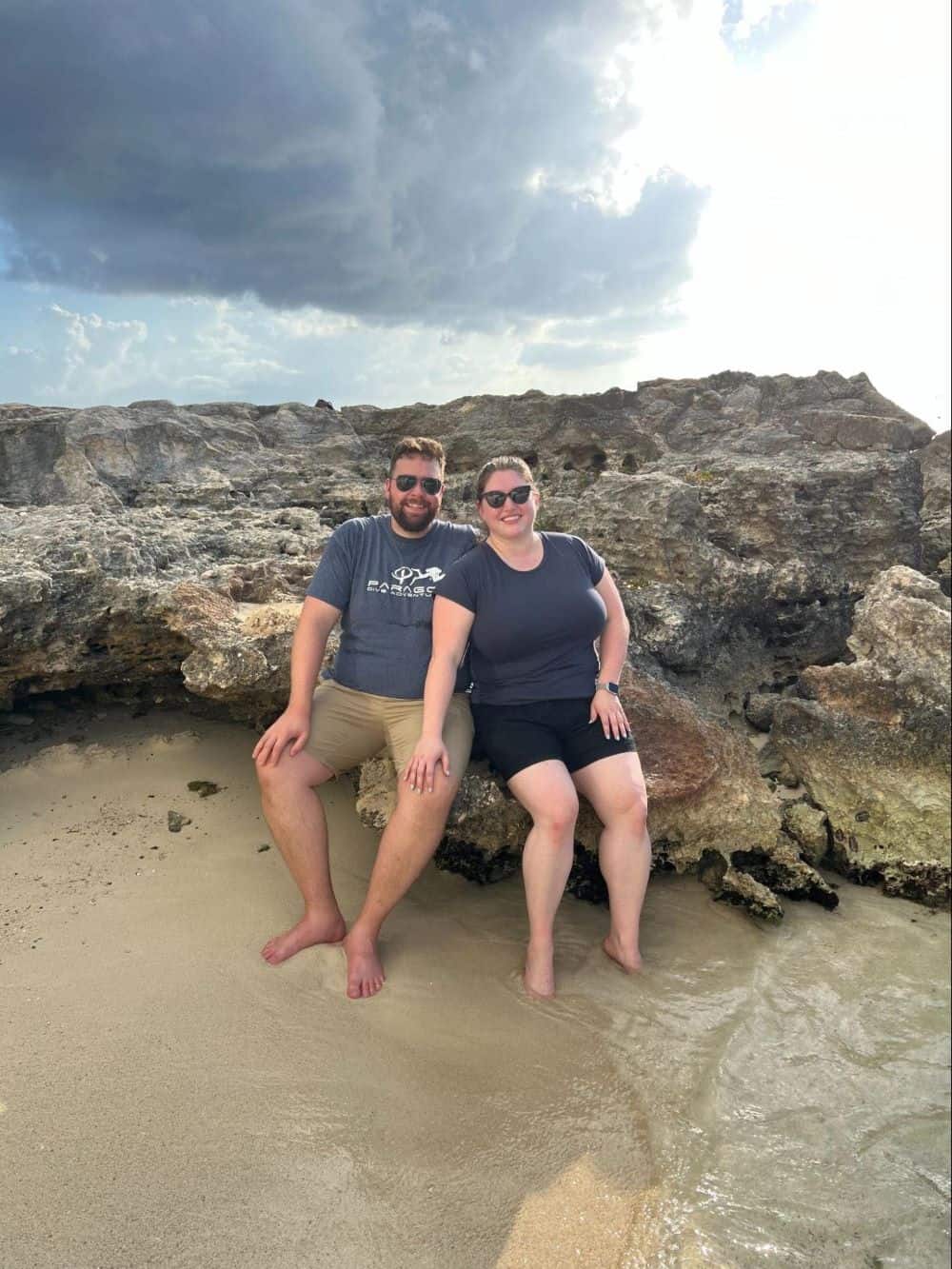 Tips for 2-Player Mode
Generally, we recommend that P2 mirror P1's moves, meaning player 1 opens a certain card and then refers player 2 to that same card. This allows you to collect the same type of points so you can more easily make the same award redemptions. This is a great strategy for anyone, but especially for beginners. However, there are other strategies such as the one Travis mentioned above, where he and his P2 trade off on card types so that they open themselves up to being able to collect multiple types of points at the same time.
As Emily mentioned, My10x has a function that allows you to strategize with your P2. My10x is our free platform where you can add your credit cards and loyalty accounts to see all your points and miles in one place. The platform has the option to link your P2's account to yours so you can manage your strategy together.
Happy travels, P1 and P2!
Chase Sapphire Preferred® Card
New to the world of points and miles? The Chase Sapphire Preferred® Card is the best card to start with.
With a bonus of 60,000 Chase Ultimate Rewards® Points after you spend $4,000 on purchases in the first 3 months of account opening. , 5x points on travel booked through the Chase Travel Portal and 3x points on restaurants, streaming services, and online groceries (excluding Target, Walmart, and wholesale clubs), this card truly cannot be beat for getting started!
Learn How to Apply
Editors Note: Opinions expressed here are author's alone, not those of any bank, credit card issuer, hotel, airline, or other entity. This content has not been reviewed, approved or otherwise endorsed by any of the entities included within the post.