In This Article
Loading table of contents …
Note: Some of the offers mentioned below may have changed or may no longer be available. The content on this page is accurate as of the posting date; however, some of our partner offers may have expired. You can view current offers here.
As much as we love sharing reader success stories or our own trip reports with you, award redemptions don't always go so smoothly. Let's explore the various ways the 10xTravel team has had frustrations with our award redemptions.
Anna Zaks
What's my most frustrating redemption experience? The obvious answer would be one where I couldn't find any award space on the days that I need to travel. But that would be too easy and that's not what you probably want to read about anyway. My most recent frustration was when my expectations were not met when I spent a lot of points on a hotel stay that turned out to be a dud.
This past winter I booked a quick getaway for my husband and me at the Hilton Marco Island Beach Resort and Spa. Hilton has dynamic award pricing, which means the cost in points is reflective of the cash prices and general supply and demand. The standard rooms at the time were selling for around $600 or 60,000 Hilton Honors points per night. That's a good value for Hilton points, and since both my husband and I are Hilton Honors Diamond members, I was hoping (not counting on) for an upgrade.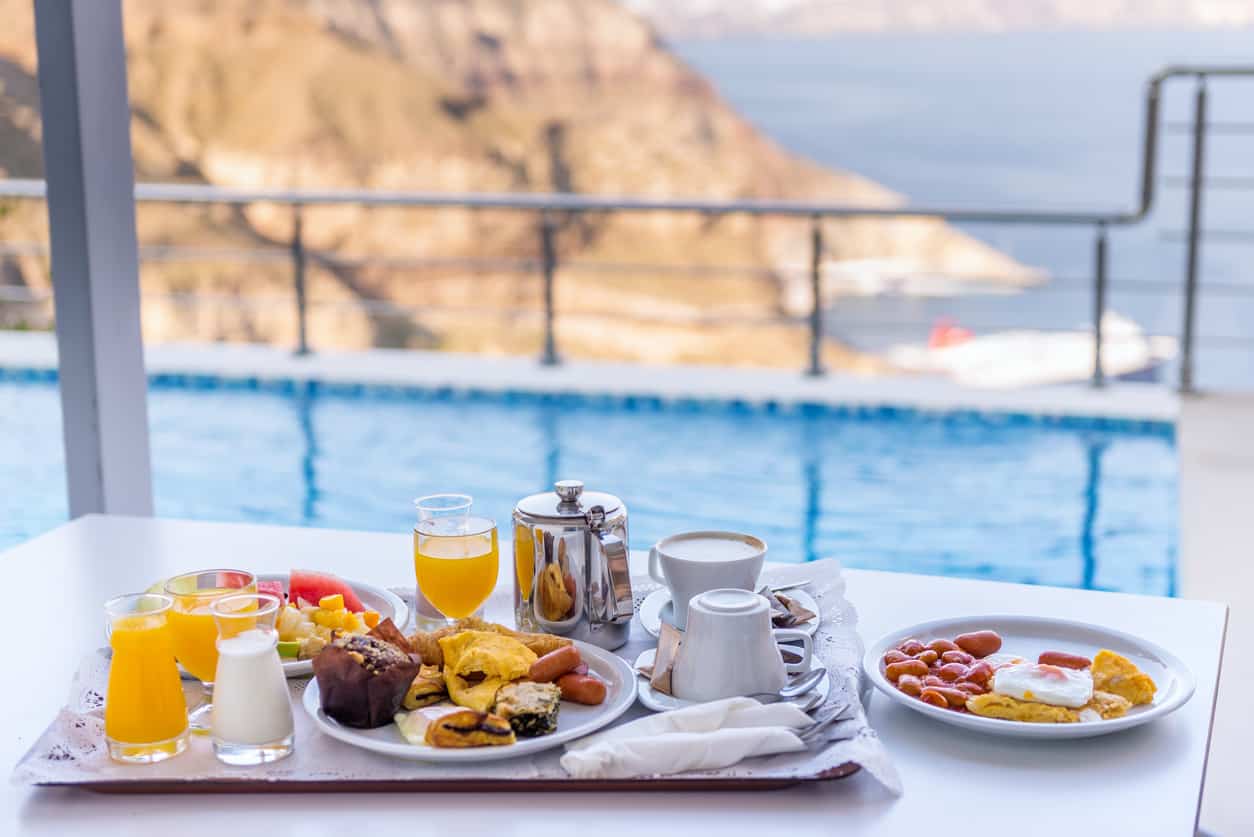 Our assigned room was fine, but the hotel itself looks tired and outdated. The rooms are big but they are dark and whoever designed this property didn't want to take full advantage of its spectacular oceanfront setting. The pool is tiny, and the pool water felt like a tepid bath. It was so crowded anyway that you couldn't swim but rather just stand in the pool — definitely not my idea of fun.
Housekeeping was hit or miss and one day we didn't have our room cleaned till 7 p.m. and that only happened after multiple phone calls to the front desk. The staff were indifferent at most and sometimes quite combative. The Diamond breakfast benefit was a credit of $23 per person per night at the hotel's restaurant. This was barely enough to order one thing on the menu. The prices were astronomical and the food was totally uninspired, diner-like and overpriced. And since then, Hilton has further reduced the breakfast benefits for its elites. There were a lot of other things that I didn't like about this stay, but I won't bore you with the details.
So why is this so frustrating? There's still a pandemic going on after all, right? Well, I've traveled internationally many times in the last year, and every place I stayed at figured out how to create a fantastic guest experience, even with all the current restrictions. Rooms are cleaned and breakfast is served.
The most frustrating part for me was wasting so many Hilton points, because I could've spent them at one of the Hilton properties in Europe, such as the fantastic Hilton Berlin. I would've been able to stretch those points much further, stayed longer and really enjoyed myself.
Anya Kartashova
One of my most frustrating booking experiences was using the United MileagePlus program to book an award that included an Excursionist Perk.
The Excursionist Perk allows you to book a free one-way flight segment within a geographical region as long as you book a round-trip flight with United miles. My intended flight was originating in the United States, going to Turkey and back to the United States.
The free segment I wanted to book was a domestic flight within Turkey operated by Turkish Airlines, a Star Alliance partner, so it was within a single region and well within the rules.
Before booking the trip as a multi-city itinerary, I made sure to check that all the flight segments were available as one-ways. This is important because you don't want to start building a complicated itinerary only to find out that the final flight segment isn't available to book with miles and waste time.
So, I performed a separate search for each leg of the trip and picked the flights I wanted to book. I then switched the search function to multi-city and input the exact city pairs and flight dates into the search tool.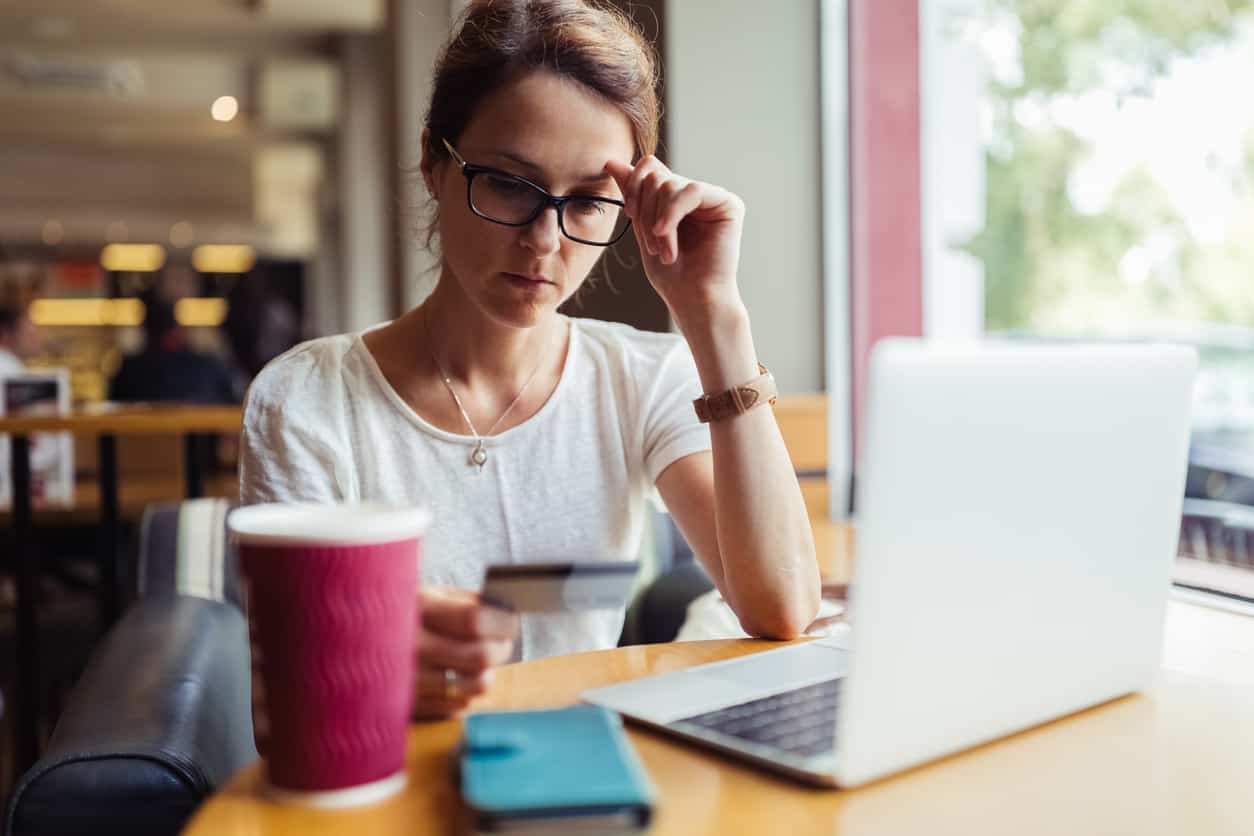 The first segment came up without issues for 33,000 miles. The second segment came up for 0 miles, which is in line with the Excursionist Perk. However, the third segment errored out and wouldn't let me continue with the booking.
This kept happening on my second and third tries. I had no choice but to call United to help me complete the reservation. Talk about wasting time.
The agent initially told me that the flights I wanted weren't available. I asked her to look again, but she insisted that there was no partner award space open on the flights I wanted. So, I did what any of you would do in my situation—I hung up and called back.
The next agent had a little more enthusiasm in his voice. He searched for my preferred flights and encountered the same error. I told him that I had no problem pulling up the flights when searching for one-way segments. He put me on hold and did his magic. In the end, he was able to book the multi-city itinerary using the correct number of miles, but I was on hold for a while.
My friend who joined me on the trip was redeeming her own MileagePlus miles and said she'd copy my itinerary once I send her a confirmation email. Having encountered a problem myself, I told her to call United.
To no one's surprise, the agent she spoke with too had issues booking a multi-city trip, but they finally worked it out as well.
It's great that United offers this wonderful benefit and allows you to book a stopover for free. However, it's frustrating when the IT makes it impossible to use the perks and book free segments that are within the rules. Sadly, after attempting to book a similar trip online, some travelers would let it go and book it without calling United and miss out on the mileage savings as a result.
Jeffrey Lucas Jr.
My most frustrating award booking experience was my own fault.
I was planning on visiting a friend in South Carolina and booked a cheap Southwest Airlines ticket to the tiny airport of Greenville/Spartanburg, South Carolina (GSC).
From Ohio, my drive time vs. my time in airports and on planes is almost the same, but because of points and miles, it's actually cheaper to fly. This trip normally involves a leisurely layover in Atlanta where I hit the lounge for a couple of drinks before a quick 40-minute flight to my final destination.
It's the most relaxing flight I regularly take because I take it by myself without my five kids in tow.
However, about a week before my flight I noticed on my Google Calendar that I had a flight scheduled for the Monday after I was getting back from my trip. Not being aware of any travel plans, I looked at the event and realized I had booked my ticket home for Monday evening instead of Sunday!
Because I needed to be back for work and other commitments on Monday, I looked to make a change on my ticket, which Southwest allows without penalty—another reason I love flying Southwest. But, the ticket prices had skyrocketed to 5x what I had paid originally.
Because the drive is fairly easy and kind of scenic and I didn't want to blow that many points on such a short-haul redemption, I cancelled the tickets without a fee and drove instead.
So much for being a points and miles guru.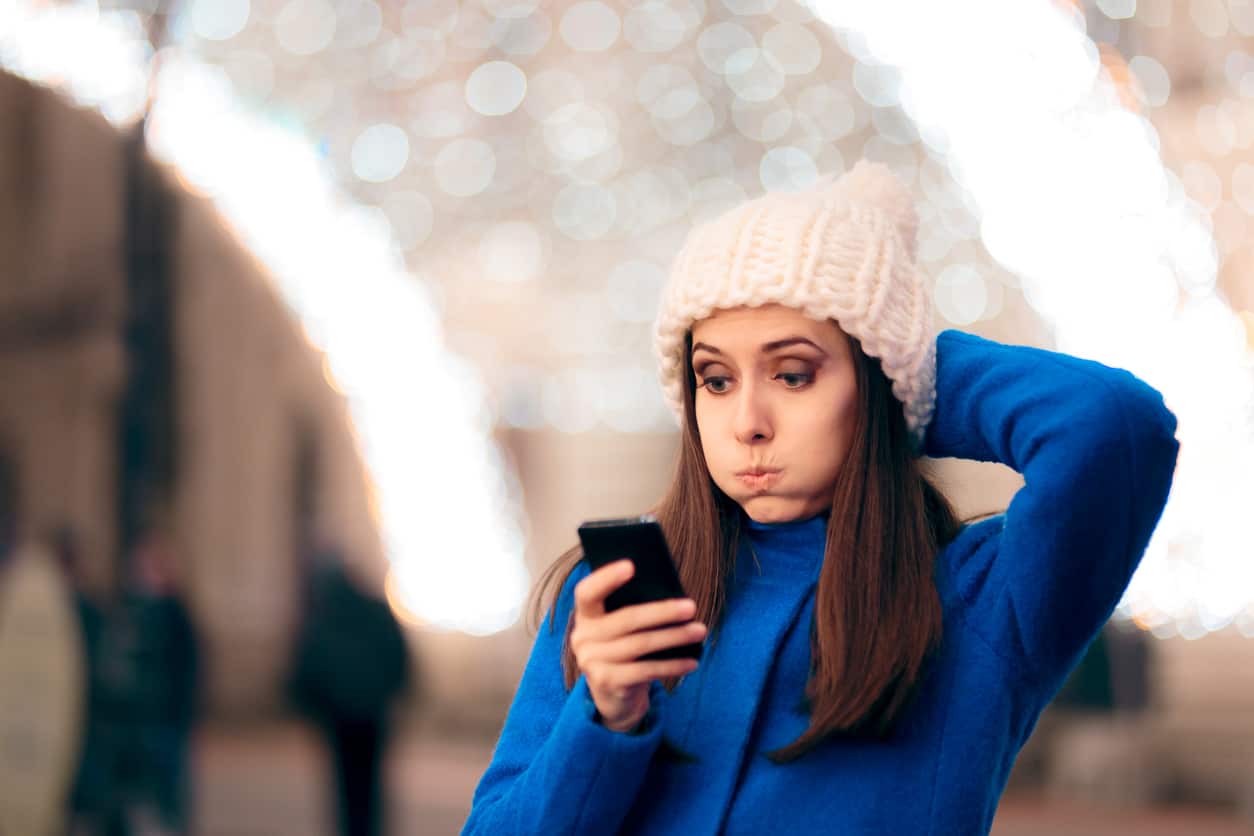 Emily Jaeckel
While technically not an award booking, I recently had a frustrating experience in Las Vegas after trying to put to use some of the great tips and tricks 10xTravel has been posting on Instagram.
Well in advance of my trip, I leveraged my Hilton Gold status to status match to Caesars Diamond by way of Wyndham. Caesars Diamond status comes with some great perks within Las Vegas, such as waived hotel resort fees, free parking and a $100 Celebration Dinner credit.
I had already taken advantage of the waived resort fees and the free parking and was excited about getting to use the Celebration Dinner credit. I went to the Caesars Rewards desk within my hotel to get more information on how to use the credit, and, to my surprise, they told me I had two credits available! A whole $200! The expiration date on my 2020 credit had been extended so now I had use of both the 2020 and 2021 credits. They gave me a list of participating restaurants, and I decided that Koi was best deserving of my $200 credit. Here's where it started to go downhill.
While Koi does accept the Caesars Rewards Celebration Dinner credit, the restaurant isn't able to simply swipe my Diamond card like many of the other restaurants can. Instead, I needed to get a "comp slip" from the Caesars Rewards to be able to use my credit. Thinking this wouldn't be a problem, I asked the Caesars Rewards desk to print one for me. They had never heard of such a thing and told me to speak with someone at the hotel front desk.
I walked through the casino maze back to the front desk and asked the same question. Looking confused, the woman at the front desk sent me back to the folks at the Caesars Rewards desk. I could go on and on about how many times I was bounced around to different staff members who couldn't help me, but the moral of the story is that I had to give up hope on using my Celebration Dinner credit on Koi's delicious Miso Glazed Cod.
It wasn't all bad though because I was able to find a reservation at another Caesars restaurant, the Old Homestead Steakhouse, where I had a great and filling steak dinner (plus wine!) for only $34 after using my credit. That's Vegas, baby!
Travis Cormier
I've had my fair share of frustrating redemption experiences, but the one that takes the cake actually was around my Maldives honeymoon. Really, there were quite a few frustrating aspects of it, including what I consider the worst hotel stay I've ever had.
Since I paid cash for that hotel, I can't really consider it a frustrating redemption experience. Instead, what really was the most frustrating experience was our flights. I had everything booked: the flights, hotels, everything. We were scheduled to fly Etihad from Dallas to Abu Dhabi, but about two weeks before our wedding, Etihad cancelled the route.
Talk about a major panic! As if there wasn't already enough going on two weeks before saying, "I do," now I had to figure out how to get us to the Maldives on time.
Because I booked my flight with AAdvantage miles, I was subject to AA's routing rules. This limited my options to the Maldives, and two weeks out isn't a lot of time to hunt down award availability.
And I found nothing.
How was I going to salvage my Maldives honeymoon just two weeks out? I simply asked for it.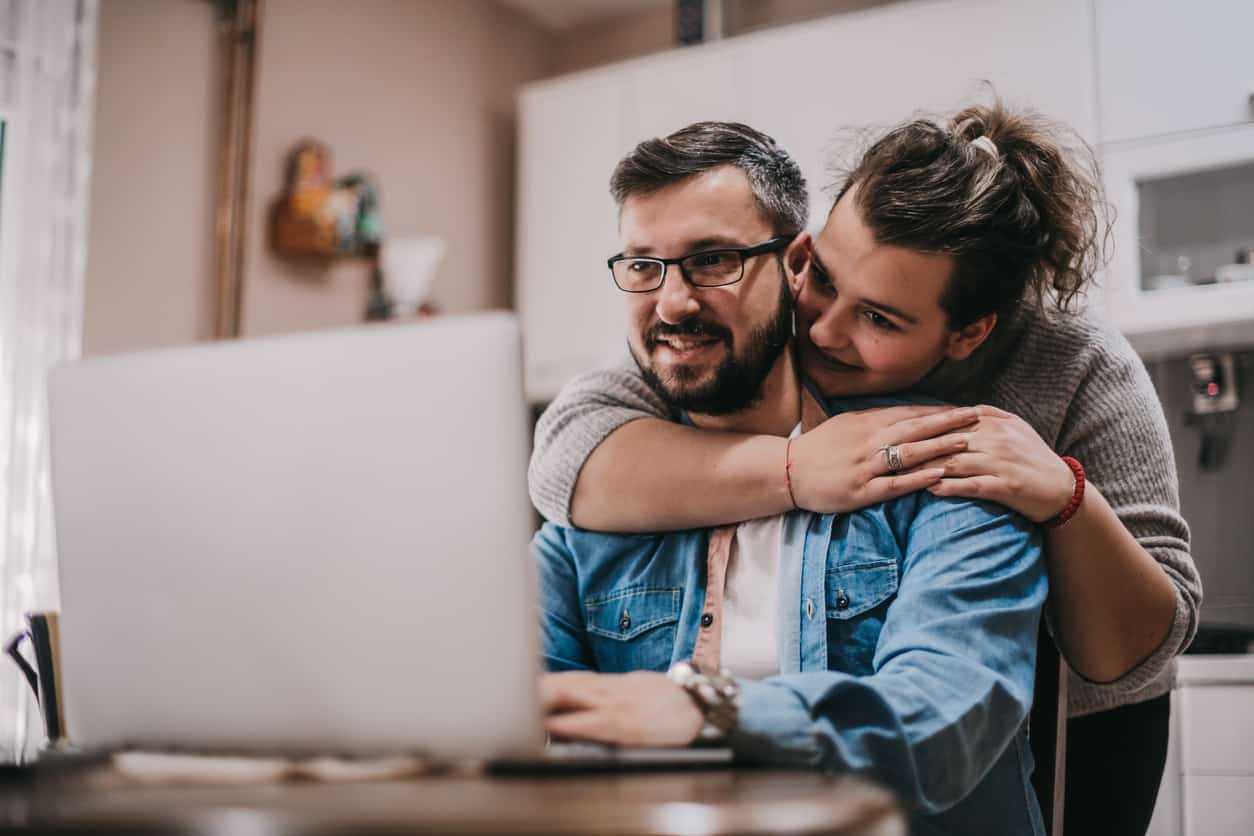 I found award availability on Etihad from London to Abu Dhabi that worked with our schedule. I just needed to get from Austin to London. I could fly American Airlines from Austin to Dallas to London, but there wasn't any availability.
So I did the most bizarre thing. I asked AA to open up award availability for me. I explained the circumstances, and that I just needed to get to London. To my surprise, not only did they open up award availability, they opened it up in first class.
Although I was able to salvage my trip, it was definitely frustrating to have a trip that you've worked so hard at creating be at the verge of failure.
Chase Sapphire Preferred® Card
New to the world of points and miles? The Chase Sapphire Preferred® Card is the best card to start with.
With a bonus of 60,000 Chase Ultimate Rewards® Points after you spend $4,000 on purchases in the first 3 months of account opening. , 5x points on travel booked through the Chase Travel Portal and 3x points on restaurants, streaming services, and online groceries (excluding Target, Walmart, and wholesale clubs), this card truly cannot be beat for getting started!
Learn How to Apply
Editors Note: Opinions expressed here are author's alone, not those of any bank, credit card issuer, hotel, airline, or other entity. This content has not been reviewed, approved or otherwise endorsed by any of the entities included within the post.