In This Article
Loading table of contents …
Let's take a deep dive into this award redemption that can literally take you around the globe.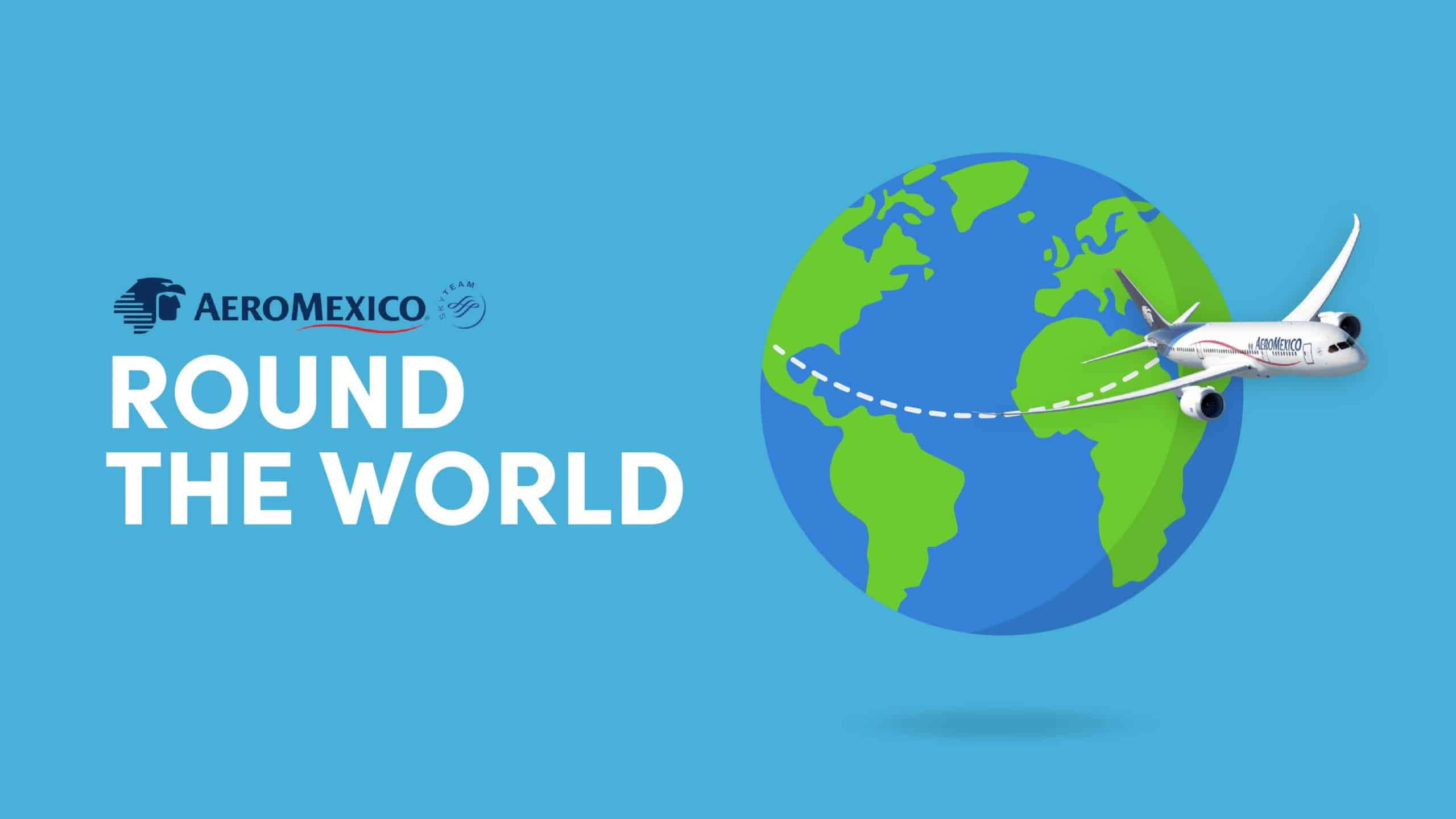 The Aeroméxico round-the-world ticket is a great way to travel. It seems the more countries you visit, the more of the world you want to see. If you've been bitten by the travel bug and you just can't wait to jetset around the globe, you can book a SkyTeam Go Round The World Pass with Aeroméxico Club Premier Points and see up to 15 countries on a single itinerary.
You might think that a redemption like this is reserved for the super elite of the points and miles world, similar to George Clooney's character in the film "Up in the Air." However, you don't have to fly hundreds of thousands of miles per year to earn enough points for a round-the-world trip.
Let's take a deep dive into this award redemption that can literally take you around the globe.
What Is an Aeromexico Round The World Ticket?
Aeroméxico is a Mexico-based airline, and it's a member of the SkyTeam alliance. Airline alliances allow you to book flights on any partner's flight with the points of another partner.
For instance, if you purchase a flight to Paris through Delta Air Lines, you might notice that the flight is operated by Air France. That is because Delta and Air France are both SkyTeam members, allowing you to book an Air France ticket with your Delta SkyMiles.
No single airline services the entire globe. However, as an alliance, SkyTeam has a worldwide reach. A round-the-world ticket allows you to book a trip visiting multiple countries all over the world on one pre-planned itinerary. Each stay in a city is known as a stopover. These aspirational trips are a bucket list for many.
Does that sound like a dream trip? Let's look at how you can book a trip like this on your own.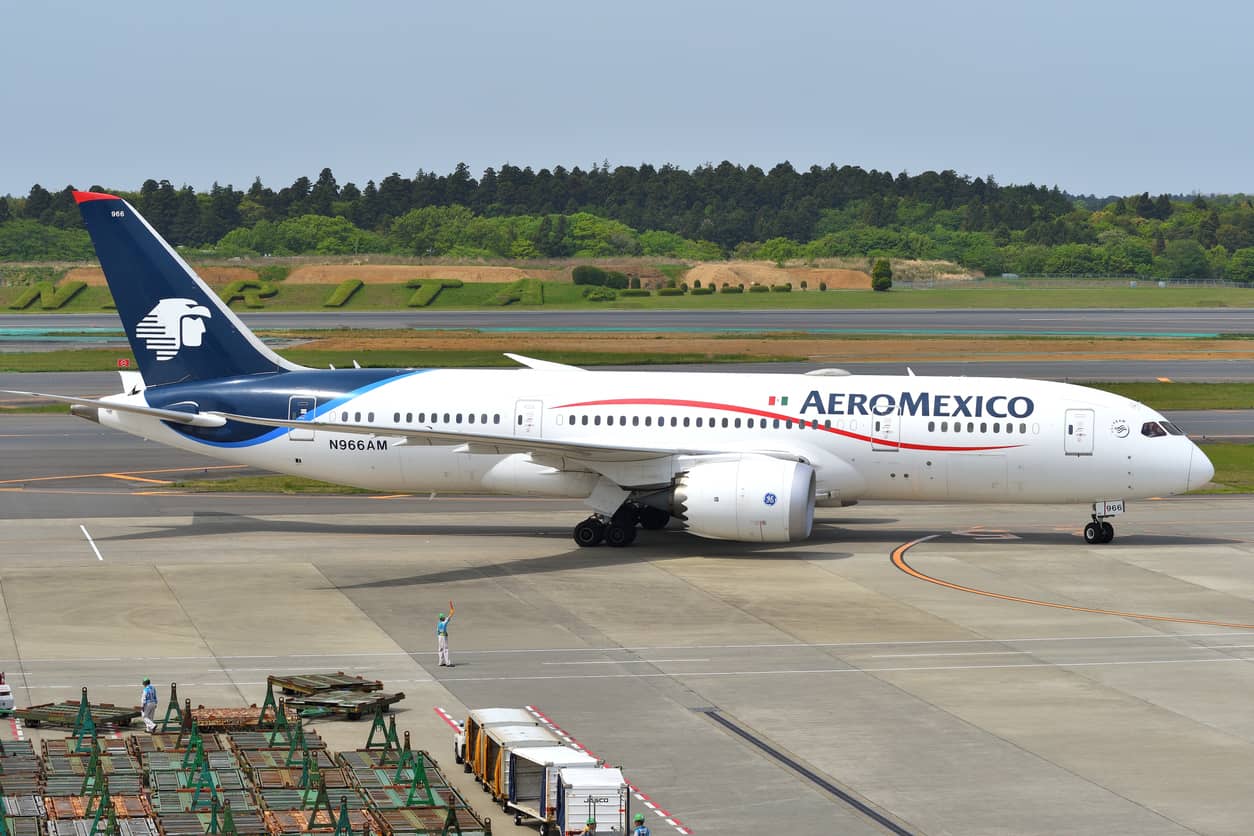 Aeromexico SkyTeam Round The World Pass Rules
The SkyTeam Round the World Pass from Aeroméxico is a fairly straight forward ticket in comparison to those offered by competitors.
Club Premier permits up to 15 stopovers with a maximum of five stopovers on each continent. Neither the city you depart from nor the city where you end your trip count as stopovers. Although you need to arrive in the same country as you left, you don't need to end your trip in the same city.
Travel must be around the world in a continuous direction. For instance, you could leave from San Francisco (SFO), visit five cities in Asia, five cities in Africa, five in Europe and finish your trip in New York (JFK). However, you can't start in New York, go to Europe and then reverse direction to South America.
Because Aeroméxico is a SkyTeam partner, all flights must be on participating SkyTeam carriers. The biggest challenge to booking this trip is locating availability for each flight. Although it's possible to buy a round-the-world ticket in business or economy class, you can't mix and match classes of service—you have to find availability in the same class of service for the whole journey.
An Aeroméxico round-the-world ticket is good for 365 days, so you can spend an entire year traveling the globe and stay for as long as you want at any stopover destination.
Before we dive into how to plan your globetrotting trip of a lifetime, let's dig a little deeper into some of the key rules.
Travel in the Same Direction
The general direction of your trip has to be the same. You must be moving either east or west without backtracking. There are data points that suggest that this rule has a little bit of wiggle room, especially if you're backtracking slightly to reach a SkyTeam hub. However, backtracking between continents or regions won't work.
Must Begin and Return in the Same Country
Your trip around the world actually has to go around the world. Although you don't have to start and finish your trip in the same city, you must finish in the same country. Furthermore, if your trip begins with a transpacific flight, it must end with a transatlantic flight (or vice-versa).
For example, you can't leave from San Francisco to Japan and end your trip by flying from Europe to South America to the United States. However, you can begin your trip with South America as your first destination and then fly over the Pacific Ocean to Asia afterward.
The SkyTeam Go Round The World Pass must contain at least one transpacific flight, one transatlantic flight and at least one transcontinental flight between the Middle East, Africa and Asia and contain a minimum of three stopovers.
Aeroméxico divides the world into the following regions: North America, Central America, South America, Europe, Africa, Oceania (Australia) and Asia. You'll want to take these regions one at a time in the direction of your choice.
Stop Requirements
Round-the-world tickets through Aeroméxico allow up to 15 stopovers. A stopover is a stay in a city longer than 24 hours. There's an exception to this.
If your flight between stopovers is scheduled as an "immediate connection," but the time between flights leaves you in the city longer than 24 hours, it won't count as a stopover. If a flight delay or routing change leaves you in a city over the 24-hour mark, this won't count against you. However, we wouldn't recommend trying to milk an extra stopover out of this provision. Fifteen cities is plenty, right?
Aeroméxico requires that you include at least three stopovers on your round-the-world ticket, not including the departure city or the final arrival city. In general, you must progress from one stopover city to another stopover city.
Open-jaw flights are possible. An open-jaw ticket is when you arrive in one city but depart from a different one and travel between cities by land or a flight booked separately. SkyTeam refers to this as "surface sector transportation." However, an open-jaw itinerary counts as two stopovers, so we don't recommend it, unless you have stopovers to spare. Why drive when you can book 15 flights for the same price?
Class of Service
Aeromexico Go Round the World Passes have a set redemption rate per class of service, regardless of number of flight segments or miles flown. You may fly around the world in economy or in business class, but your entire trip must be in the same class. You can pay to upgrade an individual flight from economy to business. Prices vary and are based on availability.
It's hard to imagine wanting to traverse the entire globe in economy. There are a few reasons you might want to do it.
Because a round-the-world ticket is good for a full year, you may spread the flights out sufficiently that each flight puts you in coach for a few hours at a time, making the potential points savings worth it and the burden of a long ride in economy lighter. Additionally, economy space is much easier to find. If your dates aren't flexible, you may be forced to book space in coach to complete the trip.
Mileage Requirements
Economy Aeromexico Round The World Mileage Requirements
What's great about an Aeromexico round-the-world ticket is its simple pricing. Economy tickets require 224,000 Club Premier Points no matter how many miles flown, flights taken or countries visited.
Although this price tag may seem steep, consider that a one-way Delta flight from New York (EWR) to Paris (CDG) is 95,700 Club Premier Points. As you can see, getting up to 17 flights for 224,000 points is a much more efficient use of Club Premier Points.
Business Aeromexico Round The World Mileage Requirements
Similar to economy tickets, business round-the-world tickets from Aeroméxico also have a set rate regardless of the number of flights. A SkyTeam Go Round the World Pass in business class requires 352,000 Club Premier Points. When you consider that you are upgrading up to 17 flights from economy to business for 128,000 points, that's a really great deal!
How to Earn Aeromexico Club Premier Points
While you probably have never earned Aeroméxico Club Premier Points, plenty of bank programs partner with Club Premier.
American Express Membership Rewards, Brex, Capital One Venture Miles, Citi ThankYou Points and Marriott Bonvoy points all transfer to Aeroméxico. Different rewards programs have different transfer ratios, so let's dive into each program.
| | Membership Rewards | Brex | Venture Miles | ThankYou Points | Bonvoy Points |
| --- | --- | --- | --- | --- | --- |
| Transfer Ratio | 1:1.6 | 1:1 | 1:1 | 1:1 | 3:1 |
| Points Required for Economy Round the World | 140,000 | 224,000 | 224,000 | 224,000 | 540,000 |
| Points Required for Business Round the World | 220,000 | 352,000 | 352,000 | 352,000 | 845,000 |
American Express Membership Rewards
Membership Rewards are the best points to transfer to Aeroméxico Club Premier because they convert at a ratio of 1:1.6. Because of this favorable ratio, you need just 140,000 Membership Rewards points to purchase a Go Round the World Pass in economy class and 220,000 points to purchase a Go Round the World Pass in business class.
Additionally, American Express often offers bonus transfer ratios of up to 25%, dropping the number of points needed even lower.
You can sign up for several Amex cards to earn Membership Rewards, including the American Express® Gold Card, The Platinum Card® from American Express and the Blue Business® Plus Credit Card from American Express.
Membership Rewards® Points
after you spend $4,000 on eligible purchases with your new Card within the first 6 months. Terms apply.
Annual Fee: $250 Terms Apply. | Rates & Fees.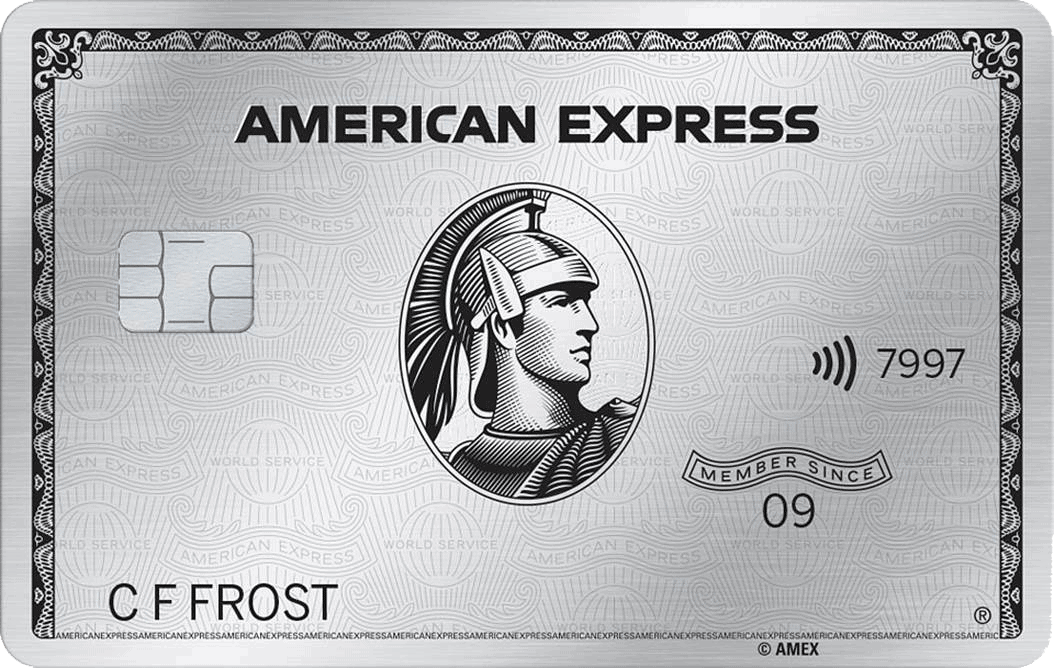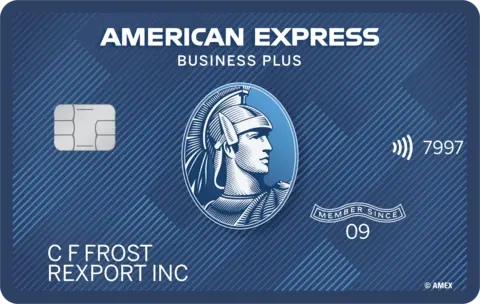 Brex
Brex is a business cash management account that comes with an associated corporate card. Although not technically a credit card, it awards points based on the spending history of the card. However, it allows you to spend the money that you have in a linked business checking account only.
Brex Rewards transfer to Aeroméxico Club Premier at a rate of 1:1. You must transfer at least 500 Brex points to complete a transfer.
Capital One
Capital One Venture Miles have added Aeroméxico to its long list of transfer partners. Venture Miles transfer at a rate of 1:1, so you'll need 224,000 Venture Miles for a Go Round the World Pass in economy and 352,000 miles for a Go Round the World Pass in business class.
Capital One doesn't offer transfer bonuses as often as American Express does, but it's still a good idea to keep an eye out for any bonuses that might make your Venture Miles go further.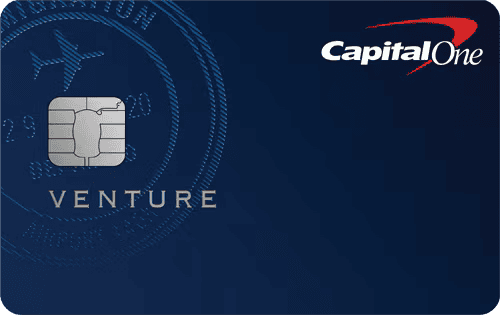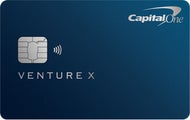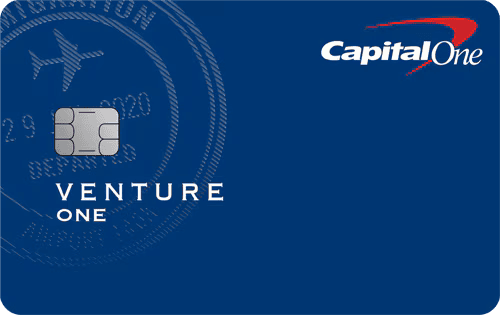 Capital One VentureOne Rewards Credit Card
Bonus Miles
after you spend $500 in the first 3 months
Citi
Citi ThankYou points also transfer to Aeroméxico at a 1:1 ratio. Economy round-the-world tickets require 224,000 ThankYou Points, and business tickets require 352,000 points.
Citi is pretty sensitive to recent inquiries, so if you're thinking about signing up for multiple cards to complete this trip and you're already over 5/24 with Chase, this might be the best card to start with.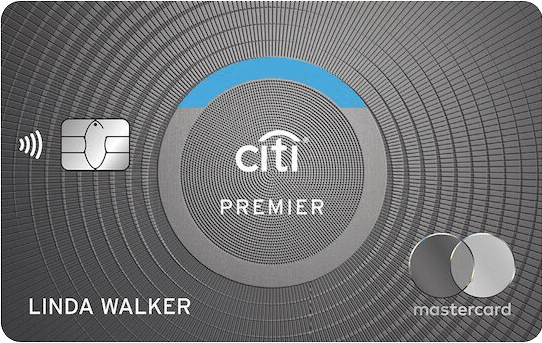 Citi ThankYou Points
after making $4,000 in purchases with your card within the first 3 months of account opening.
Marriott
Marriott Bonvoy points aren't often thought of as a transferable point currency, and for good reason. Their paltry transfer rate of 3:1 means it's rarely a good idea to use Bonvoy points for a flight redemption.
However, if you transfer 60,000 Bonvoy points, you'll get a 5,000-point bonus, making the rate effectively 3:1.25. Still not great, but if you're just a handful of miles shy of completing this bucket-list trip, you might need to make this move.
To purchase an entire economy Aeroméxico round-the-world ticket with Bonvoy points, you would have to transfer 540,000 Bonvoy points and a laughable 845,000 points for a business-class ticket. You'll likely need multiple programs to complete this redemption, especially if you're traveling with a family, so it's good to know this option is available.

How to Book an Aeromexico Round The World Ticket
Once you have the requisite points to purchase an Aeroméxico round-the-world ticket, it's time to reserve your itinerary. Let's look at how to book the SkyTeam Go Round The World Pass step by step.
Find Your Flights
Because your flight must go around the world, and the whole point of this trip is to see as many places on one itinerary, finding your flights might be a long process. We recommend starting to think through your tentative itinerary while you earn the points you need for the trip.
Remember, Aeroméxico is a Mexican airline, so some of the most advantageous routes may connect through cities you don't often think of as international hubs, such as Mexico City (MEX).
Delta is the go-to SkyTeam partner that shows the most accurate availability. Its user interface and a price calendar will come in handy as well.
Remember to keep the main rules in mind while making your plan. You need one transpacific flight, one transatlantic flight and a flight between the SkyTeam regions.
You might settle on something like this:
Atlanta (ATL) to Cancun, Mexico (CUN), on Delta
Cancun to Mexico City on Aeroméxico
Mexico City to Sydney (SYD) on Delta
Sydney to Seoul, South Korea (ICN), on Korean Air
Seoul to Bangkok (BKK) on Korean Air
Bangkok to Nairobi, Kenya (NBO), on Saudia
Nairobi to Amsterdam (AMS) on KLM
Amsterdam to Paris on Air France-KLM
Paris to Sao Paulo (GRU) on Air France
Sao Paulo to Atlanta on Delta
Even after all this globetrotting, we could still add five more stops! Notice that we filled all the requirements. We have a transpacific flight from Mexico City to Sydney, a transatlantic flight from Paris to Sao Paulo and a cross-regional flight from Nairobi to Amsterdam, among others.
Once you have a general idea of the cities you'd like to visit and which SkyTeam partner services the route, you'll want to write down the exact dates and flight numbers—you'll need them to reserve your ticket.
Remember, you must return within a year from your date of first departure. Otherwise, there's no limit on how long you can remain in each city.
Transfer Miles
Once you have your list of flight numbers and dates, it's time to transfer your points for your purchase. You'll need to amass a total of 244,000 points for a round-the-world ticket in economy or 352,000 points for a business-class ticket.
If you have 140,000 Membership Rewards, we recommend moving those. If you're short, pool any combination of the points above until you have the necessary points in your Club Premier account.
Before transferring these points, you may want to call Aeroméxico and do a dry run of the booking just to get familiar with the process and make sure you understand everything correctly.
Nobody enjoys waiting on hold twice to book the same ticket, but Aeroméxico has few lucrative points redemptions. You wouldn't want to convert more than 200,000 flexible points into Club Premier points and end up not using them.
Call Aeromexico to Book a Round The World Ticket
Once your points are properly positioned, it's time to book your round-the-world ticket. Unfortunately, these itineraries are too complicated to be purchased online. You'll have to call the Aeroméxico U.S. reservation line at 855-412-2650.
While on the phone, take a breath. This is a complicated booking with a lot of moving parts, and it's probable the agent you work with hasn't booked a lot of round-the-world tickets. If you get an agent who doesn't seem to know what they're doing, hang up and call again. It may take a few tries before you complete your travel plans.
Now all you have to do is plan lodging for each city you'll be visiting.
FAQs About Aeromexico Round The World Tickets
How Many Taxes and Fees Can I Expect to Pay?
Although you'll pay for the bulk of your Aeroméxico round-the world-ticket with points, you'll still have to pay taxes and fees. Aeroméxico does pass these on to the traveler.
These fees vary based on routes and flight operators and will likely be in thousands of dollars. For instance, the estimated fees and taxes for the itinerary in our example are $1,082.
How Does This Compare to Other Popular Round-The-World Options
There are two other airline alliances that offer round-the-world tickets.
The most popular round-the-world ticket through Star Alliance is by ANA. This ticket is often cheaper than the SkyTeam Go Round The World Pass from Aeroméxico, but it limits your stops to eight with a maximum of 12 segments. Aeroméxico's ticket doesn't limit segments or distance, and you're able to visit up to 15 cities.
Additionally, while Membership Rewards transfer to Aeroméxico at a ratio of 1:1.6, they transfer to ANA at an even ratio of 1:1.
The third main airline alliance is Oneworld. Qantas is one of the best partners for purchasing these tickets, although the prices are comparable to SkyTeams Go Round the World Pass, they only allow five stopovers.
If you are looking to purchase a round-the-world ticket rather than utilize points, the Global Explorer ticket that can be purchased directly from Oneworld allows you to pick the cities on the itinerary but schedule the flights as you go, allowing for maximum flexibility or, if you are a type-A planner, maximum anxiety.
The more cities you plan to visit, the more attractive Aeroméxico's round-the-world ticket appears. However, for such a large redemption, it would definitely make sense to price out your itinerary using each alliance's round-the-world ticket before booking.
What Is the Cancellation Policy of Round-TheWorld Tickets Booked with Aeromexico Club Premier?
Changing or canceling the first flight of your round-the-world trip booked with Aeroméxico will result in a $200 change fee and a refund of your Club Premier Points (terms apply). However, remember that now you're stuck with points that can't be converted back into the transferable points currency you used to book the trip.
Once your trip begins, you're permitted to change the dates of your flights without a fee (subject to availability). While airline policies are softening over change fees, they may very well become less flexible as global travel increases. Confirm the cancellation policy with your booking agent in case any changes have occurred since the writing of this article.
Final Thoughts
A trip around the world is the pièce de résistance of the points and miles world. There's a reason that George Clooney's million-mile character purchased his sister this once-in-a-lifetime trip for her honeymoon.
A round-the-world trip is not as difficult to earn as many think. If you earn enough Membership Rewards or other transferable points to purchase this ticket, you can visit up to 15 countries using the SkyTeam Go Round The World Pass. Although a trip of this length takes a lot of planning, the planning is half the fun!
What countries will you visit when you go around the globe with Aeroméxico?
New to the world of points and miles? The Chase Sapphire Preferred® Card is the best card to start with.

With a bonus of 80,000 points after $4,000 spend in the first 3 months, 5x points on travel booked through the Chase Travel Portal and 3x points on restaurants, streaming services, and online groceries (excluding Target, Walmart, and wholesale clubs), this card truly cannot be beat for getting started!
Learn More
Editors Note: Opinions expressed here are author's alone, not those of any bank, credit card issuer, hotel, airline, or other entity. This content has not been reviewed, approved or otherwise endorsed by any of the entities included within the post.