Note: Some of the offers mentioned below may have changed or are no longer be available. You can view current offers here.
Longtime 10xTravel readers know you can get flight and hotels at huge discounts using points acquired from credit cards. Unfortunately, not all parts travel can be nearly free. Food, souvenirs, and drinks can't readily be purchased with points.
While you should use a credit card for these purchases whenever possible, you won't be able to do so everywhere you go. Having access to cash is important, especially in the local currency. But this often requires subjecting yourself to terrible exchange fees if you get money from a local exchange shop.
To get the best exchange rate when you need cash, you'll want to get money from an ATM. However, picking the right debit card can prevent you from paying fees on top of that.
Let's explore some options to help avoid those pesky fees and save you money.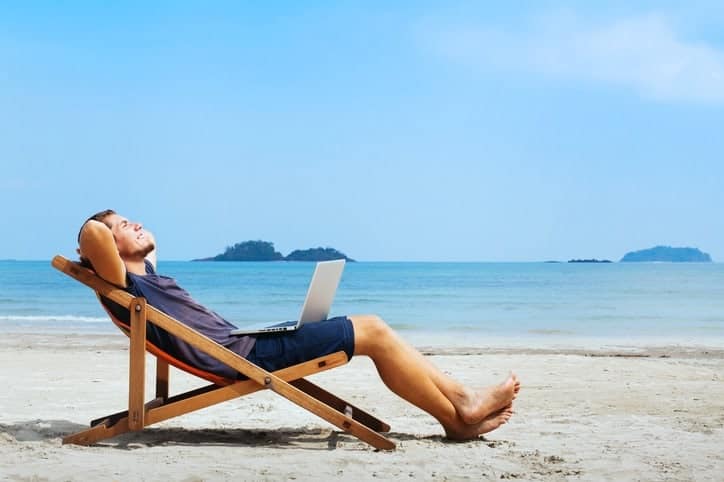 SoFi
SoFi is currently the top debit card option for international travelers in our book. Here's why.
Unlimited ATM fee reimbursements, you won't pay any ATM fee ever
No overdraft fees or monthly fees
No credit check when you open an account
Competitive interest rate that is higher than just about any other bank
Cash bonus for signing up and funding an account.
The only downside to SoFi is that their accounts are not FDIC insured. So I wouldn't advise that you keep large sums of money in them for extended periods of time.
Otherwise, SoFi is your best option here thanks to the unlimited ATM fee reimbursements and no fees of any kind.
Charles Schwab
A Charles Schwab checking account is regarded as one of the best options for international travelers. Let's look at some of the features that make this a great option:
No Foreign ATM Fees
Reimbursement of ATM Fees monthly, including international ATM fees
Foreign ATM withdrawals are based on the current exchange rate without surcharges
No minimum deposit requirement to open an account
No minimum balance requirement
No account service fees
There aren't many other accounts that stack up quite like the Schwab account. No other account minimizes the fees you will pay quite like Schwab. Your exchange rate will even be based on the current exchange rate without any surcharges from Schwab, although the ATM may charge these fees.
Also, if you use our link you'll get $100 when you open an account by using this link: http://www.schwab.com/referred (10xTravel does not receive any form of payment from this link)
There are a few downsides to the Schwab account to consider before opening it. The biggest being that Schwab performs a hard pull on your credit report through Equifax in order to open the account. This alone shouldn't prevent you from getting a Schwab account but we don't want you to be surprised.
One downside to a Charles Schwab checking account is that it doesn't have the best interest rate. At 0.15%, there are definitely better options out there but you can easily get around this by transferring in money before you travel from another high-interest account.
Check out 10xTravel Contributor Anya Kartoshova's experience using the Charles Schwab debit card.
Aspiration Summit
The Aspiration Summit checking account is a great alternative to the Schwab account. Let's see how it stacks up.
No Foreign ATM fees
Reimbursement of ATM Fees monthly, including international ATM fees
Foreign ATM withdrawals is based on the current exchange rate without surcharges
No minimum deposit requirement to open an account
No minimum balance requirement
No account service fees required
Up to 1.00% interest
The Aspiration Summit matches up nearly neck to neck with the Schwab checking account. There are some places where it does better. If you have $0 to $2,499 you get a 0.25% interest rate. If you have above $2,500 your interest rate is 1.00%. It also doesn't require a hard pull to open an account, which is a significant pro compared to the Schwab account.
Aspiration doesn't require you to pay any service fees for the account, but you can. It is an odd business strategy, but you can set the fees you want to pay at any time. Aspiration just asks you pay whatever you think is fair, even if that amount if $0.00.
Unless you are stashing a large amount of money in this account, you aren't getting a great interest rate. But this is more an annoyance than anything, because you can always transfer money in when you need it before traveling.
Capital One 360
While the Schwab and Summit accounts are great for ATM withdrawals, if you don't want to be carrying around cash then the Capital One 360 is a great option. The Capital One 360 account won't charge you any foreign transaction fees on purchases or ATM withdrawals.
Unlike the Summit or Schwab accounts, it won't reimburse you for ATM fees, but you won't be charged any by the bank when withdrawing from foreign ATMs.
Overall, it isn't as good as the Schwab or Summit accounts, but if you already have a Capital One 360 account it is a good option for cash withdrawals.
Checking Accounts to Avoid
If you don't have a Schwab, Aspiration, or Capital One account, you may be wondering how it compares to one you may already have.
Unfortunately, many checking accounts have high fees for foreign ATM withdrawals. Using one of these accounts may end up costing you a significant amount of money.
Let's explore some of the most common checking accounts and see how they stack up.
The Big Banks
Chase Total Checking, Bank of America Core Checking, Wells Fargo Opportunity Checking are three very popular checking accounts from three of the largest banks in the U.S.
While they might be useful in the states, you might be surprised how much it will cost you to access your money overseas with any one of these three banks.
All three – Chase, Bank of America, and Wells Fargo – will charge you a flat $5 fee PLUS an additional 3% international fee. If you withdraw $100 in a foreign currency it will cost you $8 plus any ATM fees. You could easily be paying 10% or more of the amount you're trying to withdraw.
Ally Bank
Ally is the largest online-only bank. For a bank that has won as many awards, you would think they would have better international ATM access. While it certainly is better than banks such as Chase, it doesn't hold up to the Schwab, Aspiration Summit, or Capital One 360 accounts.
Ally will charge you a 1% foreign transaction fee for an ATM withdrawal overseas. If the ATM isn't part of the Allpoint ATM network, you will be subject to ATM fees.
Ally will reimburse you up to $10 per month for ATM fees, but this only applies to domestic ATMs, so don't expect reimbursement for any foreign ATM fees.
Bottom Line
Unfortunately you can't use credit cards for every purchase you make, especially when travelling. That's why it is important to have the right debit card in your wallet to be able to access cash abroad.
Between Charles Schwab, Aspiration Summit, and Capital One 360 you will avoid many of the high fees that other banks charge to access cash abroad. While these aren't the best accounts to keep your money long-term due to their relatively low interest rates, you can always transfer your money in from another account before you travel and be on your way!
---
10xTravel is part of an affiliate sales network and receives compensation for sending traffic to partner sites, such as CreditCards.com. This compensation may impact how and where links appear on this site. This site does not include all financial companies or all available financial offers.
Editors Note: Opinions expressed here are author's alone, not those of any bank, credit card issuer, hotel, airline, or other entity. This content has not been reviewed, approved or otherwise endorsed by any of the entities included within the post.