Recently, Iberia ran a promotion that offered 9,000 Avios for every new reservation made between June 21, 2018 and June 24, 2018.  The promotion allowed for a maximum of 90,000 Avios to be earned in conjunction with the promotion.
As an Iberia Plus member, I received an email about the promotion, but I didn't have plans to fly Iberia anytime soon. I figured I'd just sit this one out. Maybe, I would fly 1 or 2 Iberia flights in the next year, but I didn't have any plans set in stone, so it wasn't worth it to me to blindly book flights.
There were very few restrictions on the promotion, though. The flights could be one-way, round-trip, domestic, international, short-haul, long-haul, etc. The only conditions were that the flights had to be operated by Iberia, Iberia Express or Air Nostrum, and you had to book your tickets through iberia.com and add your Iberia Plus number to your reservation at the time of booking.
The Avios would be deposited into your Iberia Plus account 10 days after the reservations were made, and the bonus Avios need to be redeemed by December 1st; but the flights could be flown after the December 1st deadline.
Unlike other airline miles, Avios can be transferred between Iberia Plus and British Airways Executive Club, however, these promotional Avios must be redeemed directly through Iberia.
I was still hesitant about booking, until I saw the tweet heard around the points and miles world:
Iberia confirmed that flights that are canceled would not receive the promotional Avios, but if a passenger missed a flight, they would still receive the bonus Avios.
That information started to get me excited. Iberia offers some incredibly reasonable fares within Spain, with flights between Madrid and other Spanish cities as low as $19 one-way. If could book a bunch of low fare, one-way flights, I would be able to "buy" a bunch of Avios for much less than one cent a piece.
Many people in the points and miles community had the same idea, so the $19 flights got snapped up pretty fast. A bunch of people found a sweet spot at $27.33—which could be reduced further by using a cashback portal—so, for ~$270, travel enthusiasts were able to snap up 90,000 Avios!
Now, earning miles is great, but knowing the best ways to use the miles is where the fun really begins.
OH NO! I Missed the Promo!!
If you missed out on this promotion because you were hanging out with elephants in Thailand or trekking across a glacier in Iceland, don't fret. While we were sitting at our computers frantically buying tickets, you were having an adventure!
Even better, you don't have to worry about missing out on sweet spots within Iberia's award charts, as Iberia is a transfer partner of Chase Ultimate Rewards and American Express Membership Rewards. If you see a particularly attractive redemption option, and you don't have a stash of Iberia Avios, you can easily transfer points to Iberia.
Chase also offers a co-branded Iberia Plus credit card.  This card is currently not subject to the Chase 5/24 rule, so if you are below 5/24, you'll want to hold off on picking this one up right now!
The Chase Iberia Plus credit card offers a tiered sign-up bonus of 50,000 Avios; 25,000 additional Avios after additional spending in the first year of having the card; 25,000 additional Avios after even more spending in the first year after account opening. In total, you would be eligible to earn 100,000 Avios through the credit card bonus.
100,000 points is a very attractive sign up, but to earn the full bonus, a five figure minimum spend would be required. Spending that much to earn a single 100,000 point bonus might not be the best choice for everyone, so it is important to weigh the rewards and minimum spend requirements of the Iberia Plus credit card against other cards being currently offered.
Iberia Avios Overview
Iberia is part of the Oneworld alliance, and Avios from the Iberia Plus program can be used on Oneworld airlines such as American Airlines, British Airways and Cathay Pacific.
Iberia Avios are redeemed according to a distance-based award chart. Distance-based award programs charge award prices based on the total distance of your flights. As the distance flown increases, the number of points and miles necessary to book the award flight will increase.
Keep in mind that Iberia does not utilize a single award chart. Rather, they have different redemptions for flights operated by Iberia Group versus flights operated by Oneworld partners and have "Peak" season and "Off-Peak" season rates.
Iberia Award Charts
Peak Season Iberia Group Award Chart
Off-Peak Season Iberia Group Award Chart
For flights operated by Iberia, award redemptions can be made as one-way tickets. This can be useful for "country hopping" through Europe, as you do not need to book a return ticket. This would easily allow you to book an open jaw ticket, and fly your inbound flight into one city, and your outbound flight from a different city.
This is also great if you are unable to find award availability through Iberia for a round-trip flight. You could book a one-way award, and book your return flight with miles from a different airline loyalty program.
Oneworld Partner Award Chart
Iberia Award Rules And Guidelines
For Oneworld partners, all reservations must be made as return/round-trip tickets. This does make utilizing Iberia Avios on Oneworld partners a little less flexible than redeeming Avios to fly on Iberia, however, the value of the distance-based award chart can still make these redemptions a great option!
Iberia calculates the amount of Avios necessary to redeem for an award based on the total distance traveled in the reservation, rather than calculating the cost of the award based on the distance traveled per individual segment.
If you were booking a non-stop American Airlines award flight in economy class from Chicago (ORD) to Los Angeles (LAX), your flight would be 1,745 miles one-way, or 3,490 miles round-trip, so your flight would price out to 23,000 Avios round-trip as the distance traveled is in the 2,001-4,000 mile range.
If you had a layover in Denver (DEN) on your way to Los Angeles, the flight distance is 888 miles from ORD-DEN and 862 miles from DEN-LAX, resulting in a total one-way flight distance of 1,750 miles, and the round-trip distance being 3,500 miles. Despite traveling multiple segments to reach your destination, your award would still price out to 23,000 Avios Round-Trip.
This is a notable difference from British Airways Executive Club, as all awards on British Airways are priced as individual segments. If British Airways award rules were applied to the above itinerary, the ORD-LAX non-stop round trip would cost 20,000 Avios, as it would require two segments from the 1,151-2,000 mile band. The ORD-DEN-LAX trip would cost 30,000 Avios, as it would require four segments from the 651 to 1,150 mile band.
Thankfully, Iberia makes things pretty easy, and the Avios required is based on the total number of miles flown, regardless of the number of segments required to fly those miles.
How To Book With Iberia Avios
The Iberia award site is not the best for searching partner awards. Since you have to book round-trip awards on partners, if award space in not available on either the outbound or return, the system states that no availability can be found. Then, you have to guess if there reason Iberia is reporting no availability is because there is no availability on your inbound flight, your outbound flight or on both flights. That can make the search pretty tedious.
If you are looking to book American Airlines flights with Avios, I would recommend running your search on American's site. If you are able to find SAAver award space on American Airlines, you should be able to find that availability on Iberia.
Qantas is another Oneworld partner that you can use to search for award availability across the Oneworld network, as Qantas provides a calendar search option, which can really decrease the amount of time it will take you to search for a date that has an award seat that is available.
It might be a bit tedious but it can really be worth it!
5 Fun Ways To Redeem Iberia Avios
Now, let's get into the good stuff and see how you can redeem your Iberia Avios.
1)  Iberia Flights From The East Coast And Chicago To Madrid
Flights from New York (JFK), Boston (BOS) or Chicago O'Hare (ORD) to Madrid (MAD) are included in Band 5 of the Iberia award chart, which is for flights having a distance flown between 3,001-4,000 miles. Despite ORD-MAD being a smidge over 4,200 miles, Iberia still considers it to be a Band 5 distance and groups it with east coast awards.
Can you say "sweet spot"?!
During off-peak dates, one-way economy awards require 17,000 Avios, and one-way business awards require just 34,000 Avios.
Given the one-way U.S.-Europe award rate on U.S. carriers in economy is often around 30,000 miles, 34,000 Avios on-way in business class is a great way to enhance your flight experience without spending a ton of extra points.
If you're happy  flying in economy, you would be able to fly round trip for just 34,000 Avios! The carrier-imposed surcharges are slightly more than if you were booking with a program like United Mileage Plus, but they're still quite reasonable!
2)  Round-Trip Awards Domestic Or Flight To The Caribbean On American Airlines
I touched on this above with the ORD-LAX example. While a domestic flight on American Airlines will cost 12,500 AAdvantage miles each way for a total of 25,000 miles round-trip, Iberia utilizes a distance-based chart, so the amount of miles needed to fly between closer city pairs is reduced.
A great use of Iberia Avios for economy awards on American Airlines is if your total flight miles will be within the bands below
:
1,001-2,000 total miles for 17,000 Avios
2,001-4,000 total miles for 23,000 Avios
4,001-5,000 total miles for 28,000 Avios
As an added bonus, American Airlines flights booked with Avios are not subject to American Airlines close-in award booking fees which is charged for flights booked within 21 days of departure. Given that the close-in fee is $75, if you are a last minute planner like me, using Avios to book your domestic flights can help save a bunch of money!
For a trip from ORD to New York LaGuardia (LGA) booked within 21 days, American Airlines requires 25,000 miles plus $86.20 in taxes/fees. The airline taxes are $11.20 for this trip, and a $75 fee is necessary as the trip is being booked close to departure.
However, the same itinerary can be booked for 17,000 Iberia Avios and $20.20 in taxes/fees. In this case, Iberia Plus  requires less points to be used and the taxes/fees are lower as well!
Using Iberia Avios to travel to the Caribbean is another great way to fly American Airlines. While American AAdvantage requires 15,000 miles one-way from the U.S to the Caribbean, Iberia requires 23,000 Avios round-trip. For departure airports as far west as Dallas-Fort Worth (DFW) and as far north as Wisconsin, flights would require 28,000 Avios round-trip.
3)  Transcontinental First Class Flights On American Airlines
While domestic first class is usually nothing to get excited about, American Airlines offers an exceptional first class product on it's Airbus A321 aircraft on flights between JFK and LAX. The flight distance is 2,475 miles, one-way, which is a round-trip distance of 4,950 miles.
A round-trip booking would fall under the 4,001-5,000 mile range and would require 96,000 Avios for a round-trip award. The same flight booked through American AAdvantage miles would require 50,000 miles one-way or 100,000 miles round-trip.
Another interesting option is flying Cathay Pacific between JFK and Vancouver (YVR). This would be a great way to experience Cathay Pacific first class, without having to invest as much time, or as many miles as it would require to fly to Hong Kong (HKG).
A one-way flight would cover 2,449 miles or 4,898 miles round-trip. This distance is approximately the same as the JFK-LAX flight and would also require 96,000 Iberia Avios.
4)  Premium Economy On Level From The West Coast To Barcelona
Level is part of the Iberia Group and falls under the Iberia award chart which means you can book one-way awards. It operates flights with economy or premium economy cabins. For those looking for a business class seat, you won't find it on Level.
Level operates flights from both northern and southern California to Barcelona (BCN), and the distance flown is considered to be Band 6, or 4,001-5,500 miles. Based on actual distance flown, flying from the west coast to Spain should actually be in Band 7, but I'll never complain if a airline wants to cut me a break!
During off-peak dates, the one way cost for Band 6 economy award is 21,250 Avios, while the premium economy award is only marginally higher at 31,750 Avios.
Given that the non-stop flight time from the west coast to Europe is around 11 hours, using 10,500 Iberia Avios for some more legroom, a wider seat and better food is a solid use of Avios.
5)  Iberia Business Class From Madrid To Tokyo or Shanghai
For 59,500 Avios, you can fly in business class on Iberia non-stop between Madrid to Tokyo Narita (NRT) or Shanghai (PVG).
As I was studying the Iberia award charts, trying to find some great uses of Avios, I noticed that Band 8, 6,501-7,000 miles flown was on the chart. I was trying to think what cities Iberia serves that would be that far away from its hub in Madrid.
Fortunately for my brain, Iberia publishes a list of cities they serve and its associated "Band".
Iberia used to categorize PVG in Band 7 and, during the off-peak dates, only required 51,000 miles for a one way business class flight. Alas, not every sweet spot survives and, despite MAD-PVG being only 6,393 miles one-way, Iberia has assigned PVG to Band 8.
This likely won't be a common route that many U.S.-based fliers will take, however it's a great option if you are looking for a way to get between Europe and Asia on an around the world trip.
During a quick search to confirm the number of miles needed for an award, I found 5+ dates in October that have business class availability on the MAD-PVG route. If you happen to find yourself in Europe on your way to China, this could be a fun way to get there!
Final Thoughts
Due to the distance-based award charts used by Iberia Plus, Avios can be a useful addition to your points and miles stash. Whether you're looking to travel to Europe in economy for as few miles as possible, or blow your stash on a premium cabin transcontinental experience, Iberia Avios can help you make that happen.
My current plan to use the Avios I earned during the promo is to use 23,000 Avios to book a domestic round-trip award to see a friend, as flights are currently around $500.
The remainder of the Avios I will use to fly from Chicago to Europe in business class. Of course, availability in premium cabins can be tough, so if I can't find business class availability on my preferred dates, economy would be fine for me as well. Since Economy is roughly half the cost of the business class ticket, I could book two trips, or take a friend with me!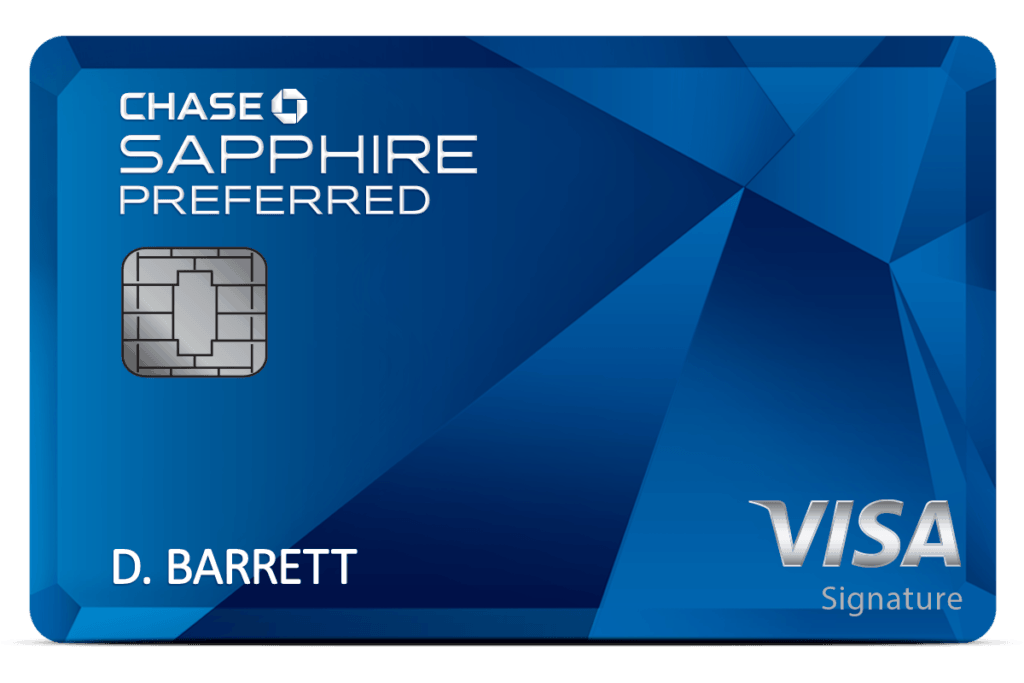 Chase Sapphire Preferred
50,000 Chase Ultimate Rewards Points after you spend $4,000 spend in 3 months
Learn more
---
Editor's Note: Opinions expressed here are author's alone, not those of any bank, credit card issuer, hotel, airline, or other entity. This content has not been reviewed, approved or otherwise endorsed by any of the entities included within the post.