In This Article
Loading table of contents …
Today United and Air Canada go "toe-to-toe" in a three-round contest for the title of best Ultimate Rewards Star Alliance transfer partner. We'll look at who has the best transfer options, award pricing and flight route options to determine which airline currency you should convert your Ultimate Rewards Points to when you want to fly on a Star Alliance Flight.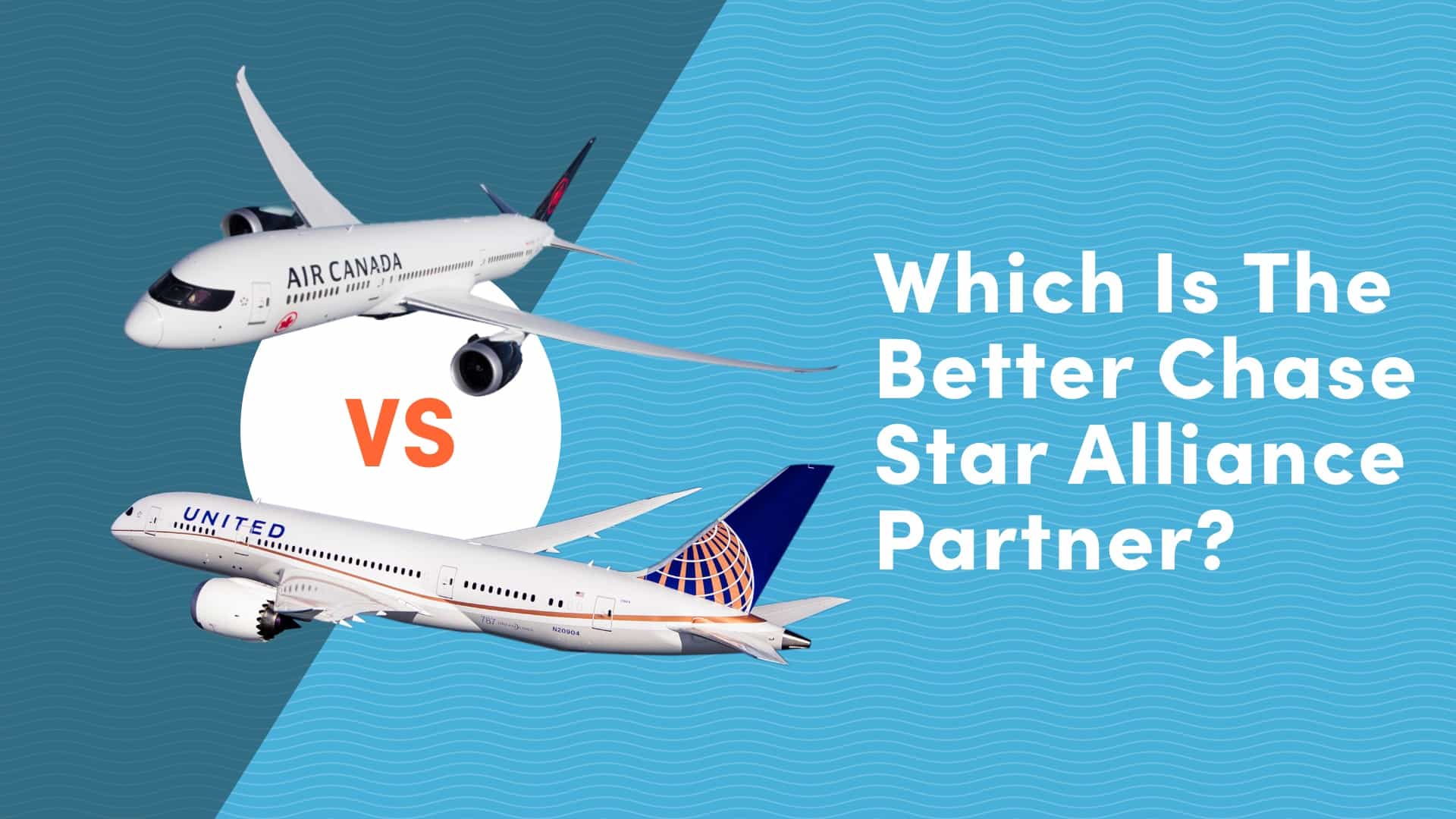 Note: Some of the offers mentioned below may have changed or are no longer be available. The content on this page is accurate as of the posting date; however, some of our partner offers may have expired. You can view current offers here.
With the recent addition of Aeroplan, Air Canada's Reward Program, as a Chase Ultimate Rewards transfer partner, you may be wondering if you should change your redemption strategy when booking a Star Alliance ticket.
Like United, Air Canada is a member of the Star Alliance, meaning that you can book a flight on any of the partner airlines by converting your Chase Ultimate Rewards Points into United MileagePlus Miles or Aeroplan Miles.
Today United and Air Canada go "toe-to-toe" in a three-round contest for the title of best Ultimate Rewards Star Alliance transfer partner.
We'll look at who has the best transfer options, award pricing, and flight route options to determine which airline currency you should convert your Ultimate Rewards Points to when you want to fly on a Star Alliance Flight.
Round One: How Many Points Programs Transfer To Each Airline?
Transfer Ultimate Rewards to Aeroplan
Chase Ultimate Rewards Points will now transfer to Air Canada Aeroplan at a 1:1 ratio. This means you'll get one Aeroplan mile for every one Ultimate Rewards point you transfer.
Aeroplan has a lot of partners including all 26 airlines in the Star Alliance and 15 non-alliance partners like Cathay Pacific, which has a great first-class product, as well as Etihad. These are both great airlines to take a first-class trip to the Maldives.
Unlike United, Aeroplan is a transfer partner of most of the major transferrable point currencies including American Express Membership Rewards (1:1 transfer rate), Capital One Venture Miles (2:1.5) and Marriott Bonvoy (3:1). Having several currencies that you can transfer to Aeroplan makes it easier to 'top-off' redemptions when necessary. You can use your other points to top off your Aeroplan account when you fall short on UR points for your particular redemption.
Although there is currently no co-branded Aeroplan card through Chase, there is currently a wait-list for the new Aeroplan card that Chase says is coming soon.
Keep your eyes out for a release announcement. If you haven't subscribed to the 10xTravel newsletter yet, make sure you do so in order to stay informed.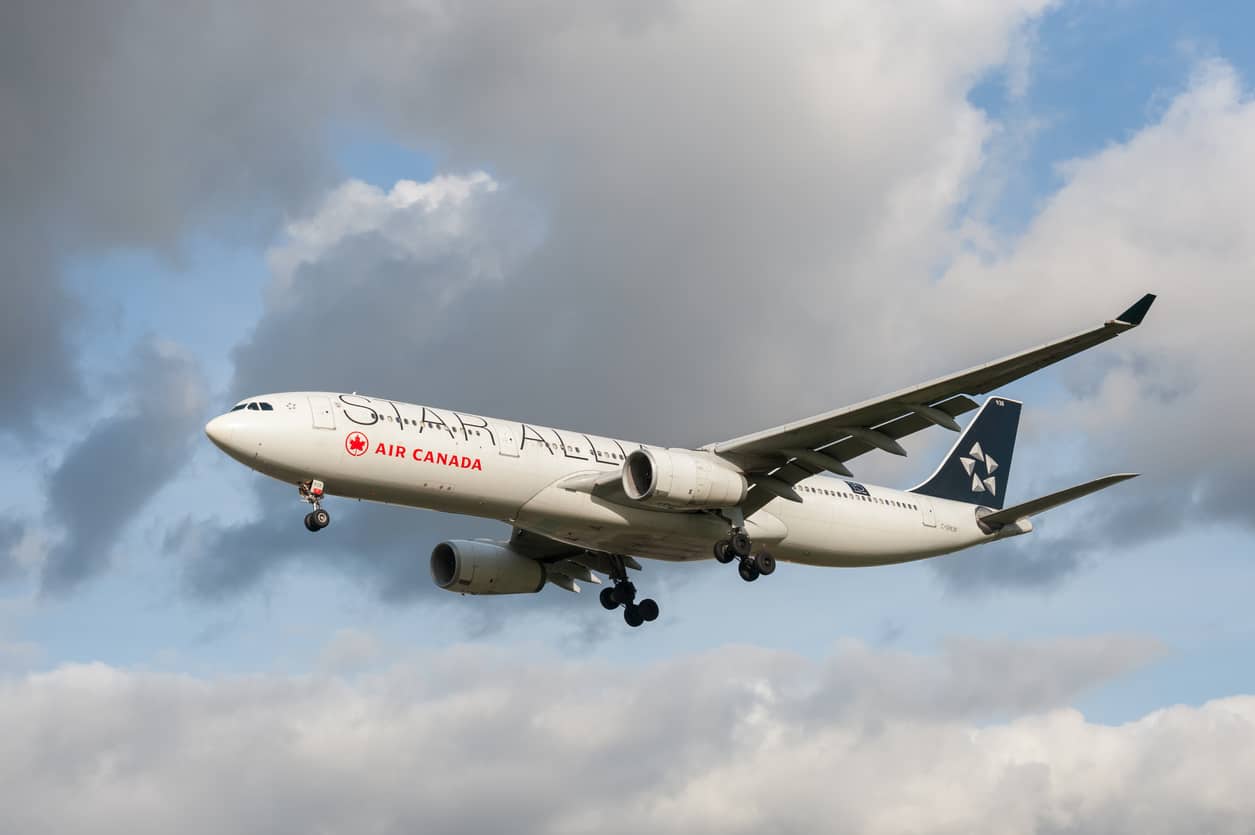 Transferring Ultimate Rewards to United
Chase's Ultimate Rewards transfer to United MileagePlus Miles account at a 1:1 ratio.
Similar to Air Canada's program, you can book flights on all 26 Star Alliance airlines and 12 non-alliance partners including Aer Lingus and Hawaiian Airlines (inter-island trips only).
Chase's Ultimate Rewards are the only transferable currency that transfers to United. But because Chase has multiple United co-branded cards, there are lots of opportunities to earn United MileagePlus Miles through spending on Ultimate Rewards cards or sign-up Bonuses.
Round One Summary
Aeroplan wins this round with better quantity and quality non-alliance partners and more transferrable currency partners to help top off redemptions. Although United is the only program with a co-branded card, it looks like Air Canada will quickly be in the card game and United won't have anything on Air Canada in terms of the ability to accumulate points thanks to numerous transfer partners.
Aeroplan: 1 United: 0
Round Two Award Pricing
Using Ultimate Rewards for Aeroplan Award Flights
Air Canada uses a fixed award chart for partner flights, and a demand based award chart for Air Canada operated flights.
This means that regardless of demand for a flight you can count on Aeroplan's award flights being priced at one level for partner awards, with their own flights being dynamically priced based on availability and demand.
This is helpful for partners whose dynamic pricing, like United, causes flights to get more expensive as the plane fills up.
A drawback to using Aeroplan for Star Alliance bookings is that you will pay a $31 ($39 CA), partner booking fee for flying on flights not operated by Air Canada. So, in the case that United and Air Canada award pricing is the same, you will save this fee booking through United.
Like United, Aeroplan does not pass on surcharges and fees from partner airlines. This can save several hundred dollars on flights through Lufthansa and Etihad whose fuel surcharge and taxes can be prohibitive.
You used to be able to avoid the closed-end booking fee through United when booking within three weeks of departure. Thankfully, United discontinued this fee in 2019.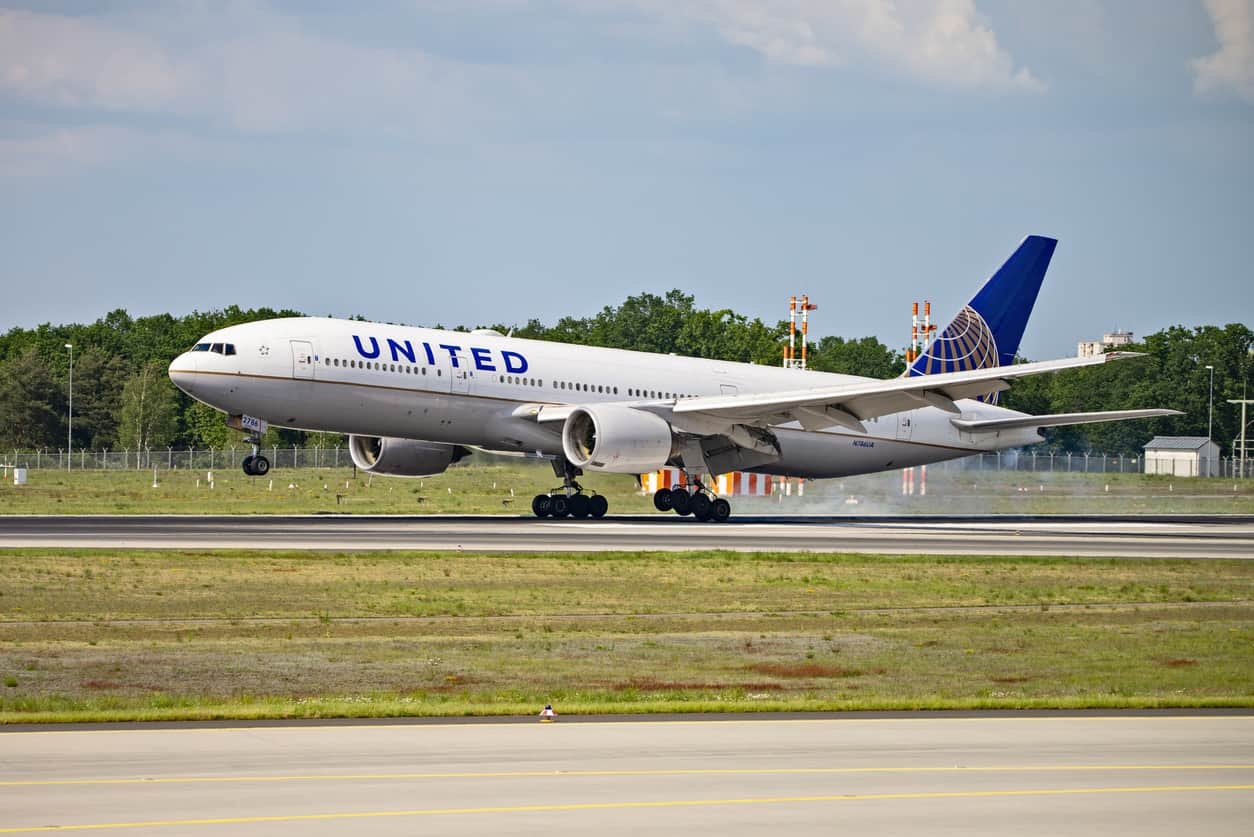 Using Ultimate Rewards for United Award Flights
United's award program uses dynamic pricing. This means that award pricing fluctuates in sometimes unpredictable ways. Theoretically, it means that the pricing of the award is based on the demand for the flight. In many cases if you are booking far in advance of your flight, you may find United and Aeroplan award's pricing similar, but as you near your date of departure, you will see Aeroplan's price hold steady, and United's increase.
Recently, United has gotten rid of their $75 closed-end booking fee for any flights booked within three weeks of departure.
United and Aeroplan both avoid passing on surcharges and taxes of partner flights.
Running a series of award flights for various locations out of JFK, it's a mixed bag between which program has the cheapest one-way tickets.
Round Two Summary
I'm going to give this round to United with a caveat.
The $31 partner booking fee is annoying.
Theoretically, Air Canada's award chart should beat United's dynamic pricing on most itineraries.
Running random searches for various cities on various continents from New York JFK, I found a mixed bag between which airline had the lowest pricing. If pricing on a route were equal between the two airlines, you would want to use United in order to avoid the partner booking fee, unless you were flying on Air Canada metal.
The ability to avoid surcharges and fees on Star Alliance airlines is a draw.
It's close. But since the mileage requirement is very route specific, we'll give this one to United because they won't charge you a partner booking fee on any itinerary.
Aeroplan: 1 United: 1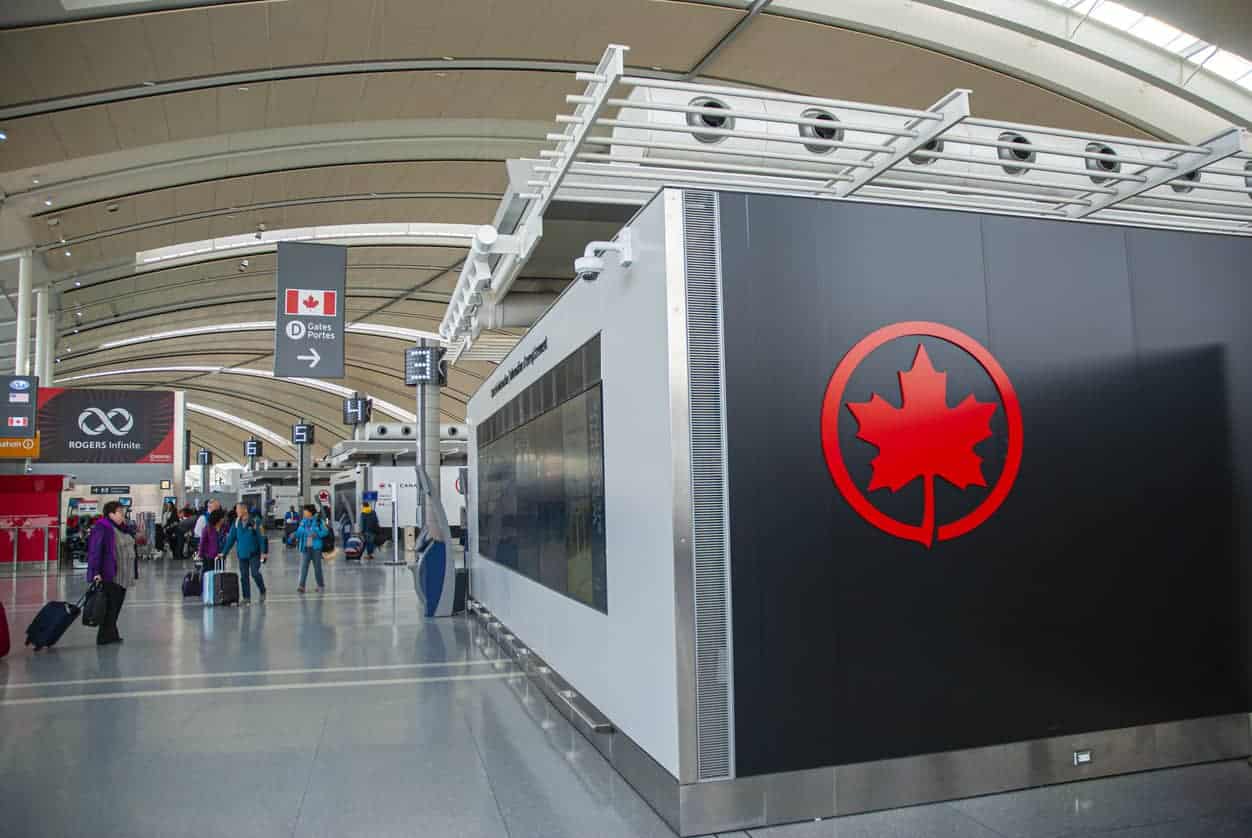 Round Three: Itinerary Rules and Options
Options for Aeroplan Award Flights
Aeroplan divides the world into four regions: North America, South America, Atlantic, and Pacific. These four broad categories of regions determine the pricing of flights between and within regions. The Aeroplan award chart determines what flights between and within each region will cost based on the total miles flown on the itinerary.
This is where Aeroplan really shines.
In contrast to United's previous 17 regions. Air Canada's 4 regions mean you can move within regions extremely easily.
For instance, because Central America is in the North American region, you can fly business class on United metal to Panama City for just 25,000 Aeroplan points each way. These same tickets would cost 33,000 with United if you could find a saver award or 70,000 United Miles if you couldn't!
In addition, Aeroplan will allow you to book an additional segment on your itinerary within the same region for just 5,000 points. This 'stopover' policy allows you, within some restrictions, to add a city you've always wanted to visit your itinerary for less than the cost of a one-stop fare between cities.
Because Aeroplan's regions are so large, this means you could book a stopover award from Europe to Africa for just 5,000 points! So something like Chicago to Paris to Nairobi then back to Chicago. The Paris to Nairobi portion would only cost an additional 5,000 Aeroplan.
Aeroplan also allows you to pool points with family members, allowing you to collaborate on travel with up to six individuals.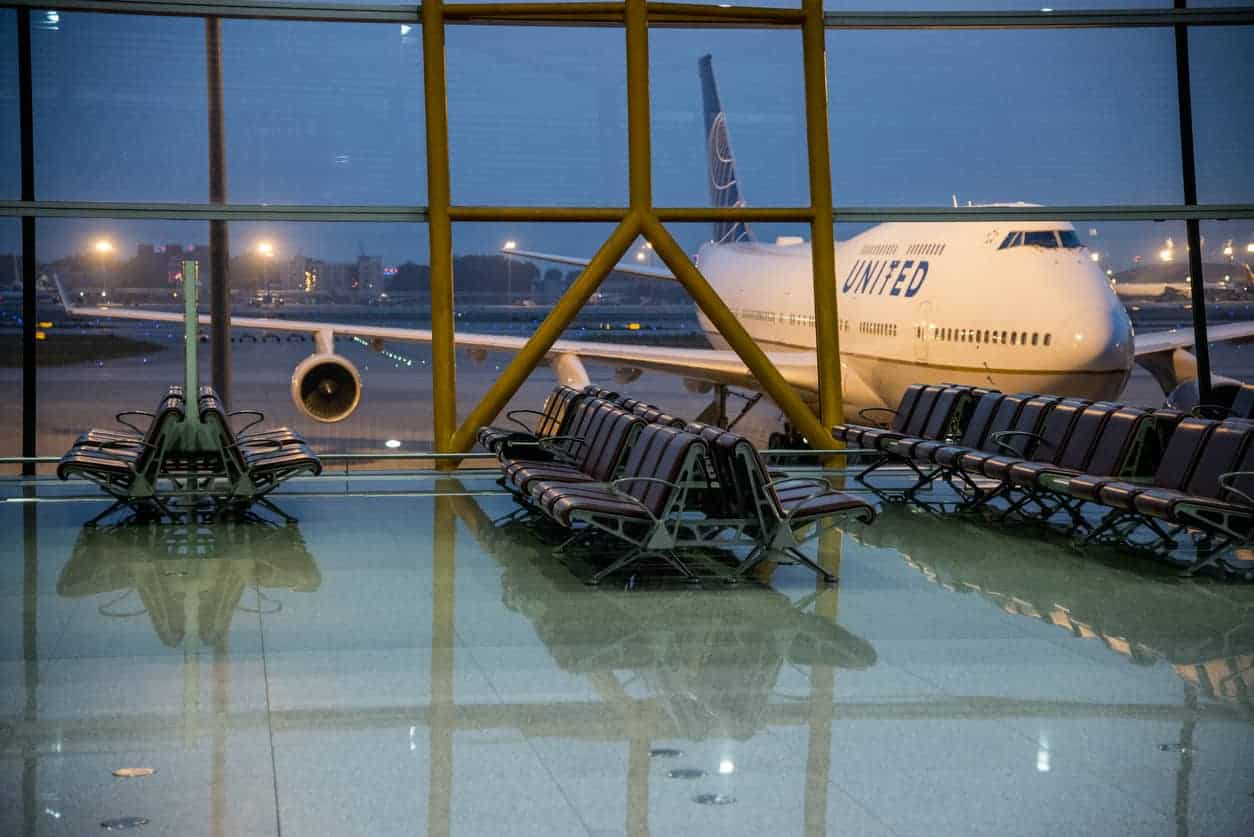 Options for United Award Flights
Because United no longer publishes an award chart, we aren't sure if they divide the world into 17 regions as they did previously. What we do know is that they have discontinued their round-the-world award.
United does have one trick still up their sleeve: the Excursionist Perk. With the Excursionist Perk, you can book an additional city on a round-trip ticket for free!
Still, when I ran a search to take a stop over in Costa Rica on our way to Panama,the total United ticket was 38,000 points for economy. Air Canada even while paying a 5,000-segment fee was only 30,000 points.
I'm sure there are scenarios where utilizing the Excursionist perk will benefit a multi-city itinerary. But best to check both, even if you are planning on using the Excursionist Perk.
Round Three Summary
Air Canada gives United the smack-down in Round Three.
Their four regions on a fixed award chart and generous stop-over policies just can't be matched. Even with the generous Excursionist Perk, United goes down swinging, as it can't keep pace with Aeroplan's Award Chart.
Aeroplan: 2 United: 1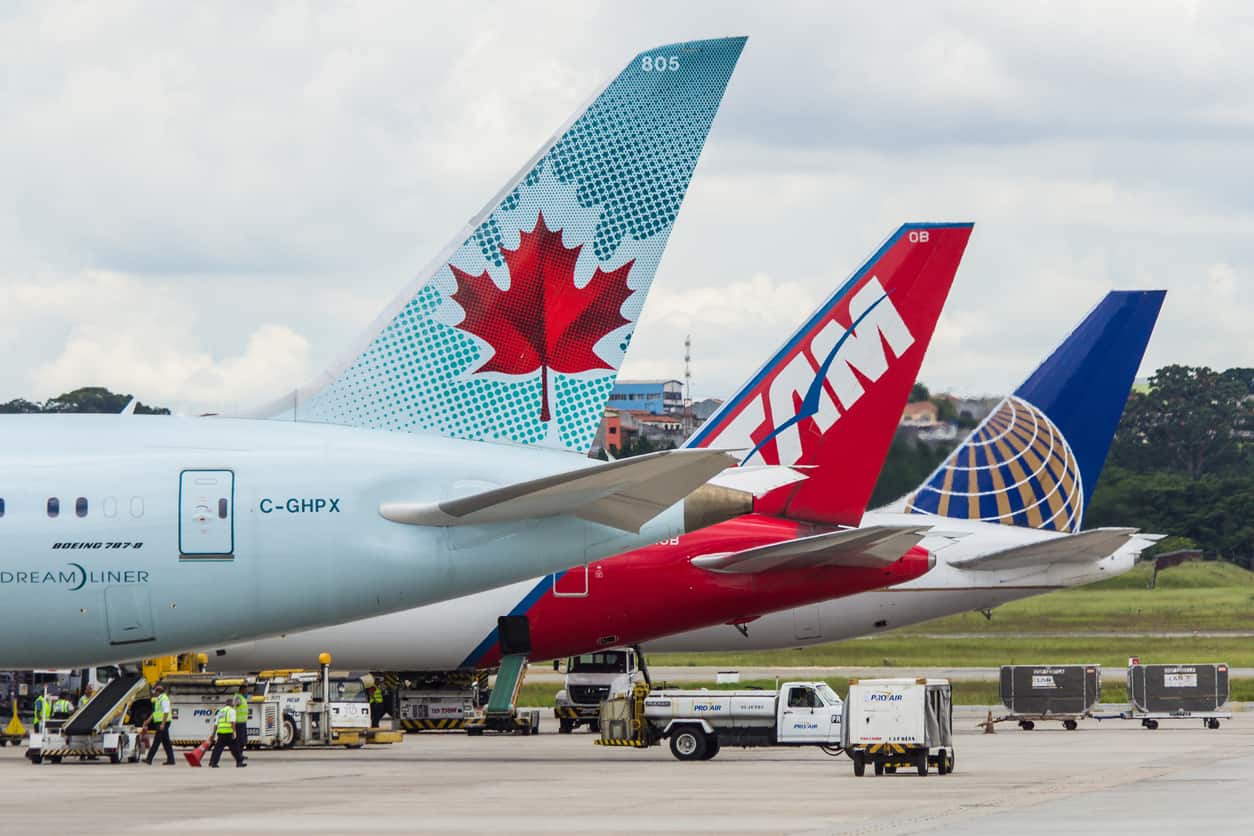 Final Thoughts
Air Canada comes in with a decisive victory with its multi-city and broad region award chart. Air Canada is the new Chase Star Alliance go-to partner.
Now that you can transfer your Ultimate Reward Points to Air Canada, always check Aeroplan's award pricing before booking a Star Alliance ticket. Although they'll charge you a partner booking fee for any redemption on a partner airline, their fixed award chart is bound to save you some precious Ultimate Rewards points along the way.
Aeroplan also has several specialty awards partners in Cathay Pacific and Eithad, which Ultimate Rewards points couldn't get you on before the Air Canada addition.
United may require fewer points on some more direct redemptions, so don't dismiss them as an option altogether. But pound for pound, Air Canada is the new champion for Ultimate Rewards Points Star Alliance redemptions.
New to the world of points and miles? The Chase Sapphire Preferred is the best card to start with.

With a bonus of 60,000 points after $4,000 spend in the first 3 months, 5x points on travel booked through the Chase Travel Portal and 3x points on restaurants, streaming services, and online groceries (excluding Target, Walmart, and wholesale clubs), this card truly cannot be beat for getting started!
Learn More
Editors Note: Opinions expressed here are author's alone, not those of any bank, credit card issuer, hotel, airline, or other entity. This content has not been reviewed, approved or otherwise endorsed by any of the entities included within the post.