In This Article
Loading table of contents …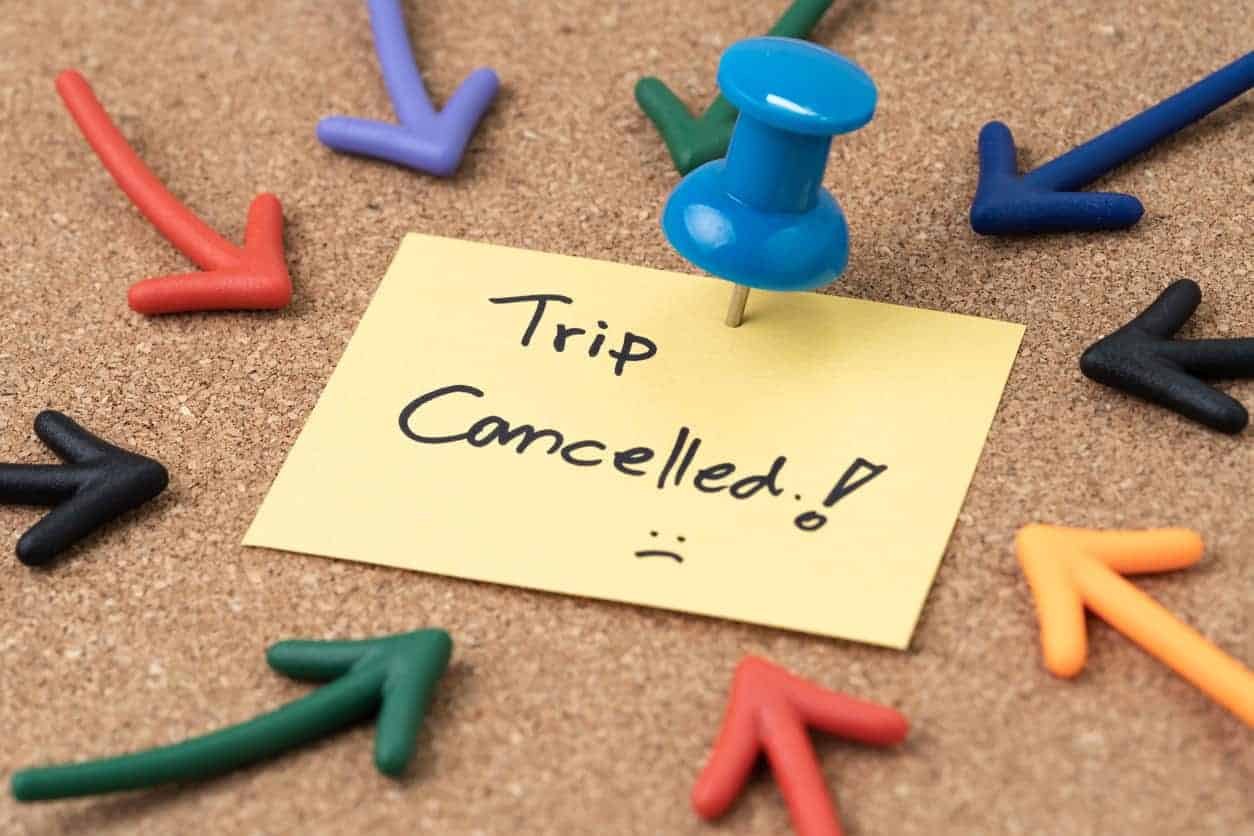 Note: Some of the offers mentioned below may have changed or are no longer be available. The content on this page is accurate as of the posting date; however, some of our partner offers may have expired. You can view current offers here.
As the COVID-19 pandemic spreads across the world and has taken a foothold in the United States, travel has been completely disrupted.
There are many factors to consider when deciding whether or not to cancel a trip. However, the United States State Department and the Center for Disease Control recently made the decision much easier for travelers by issuing guidance that all non-essential travel cease.
In the 10xTravel Insiders Facebook group, there was a huge uptick in questions about the change and cancellation policies of various airline and hotel programs.  The status of travel is still changing day by day, and even hour by hour, but I was curious about exactly what trips 10xTravel readers had to cancel or postpone.
It should come as no surprise to anyone that our 55,000+ Facebook members had many trips planned, which are now either cancelled or postponed.  While not traveling is definitely the best course of action based on the information provided from various reputable sources, it's still a major bummer to have trips cancelled.
Let's look at some of the trips we won't be taking.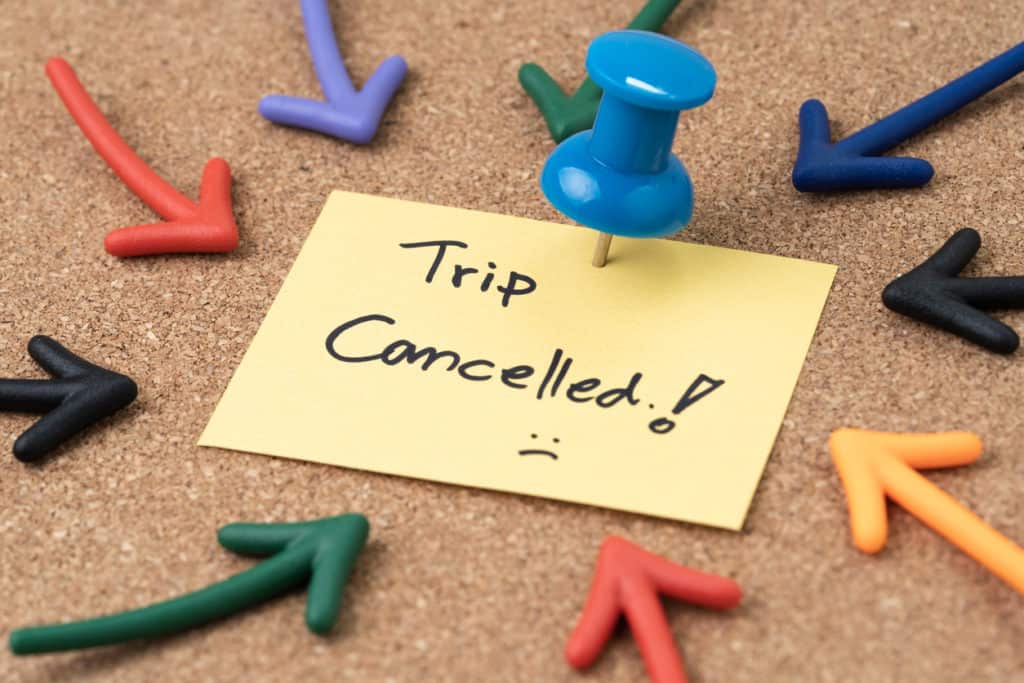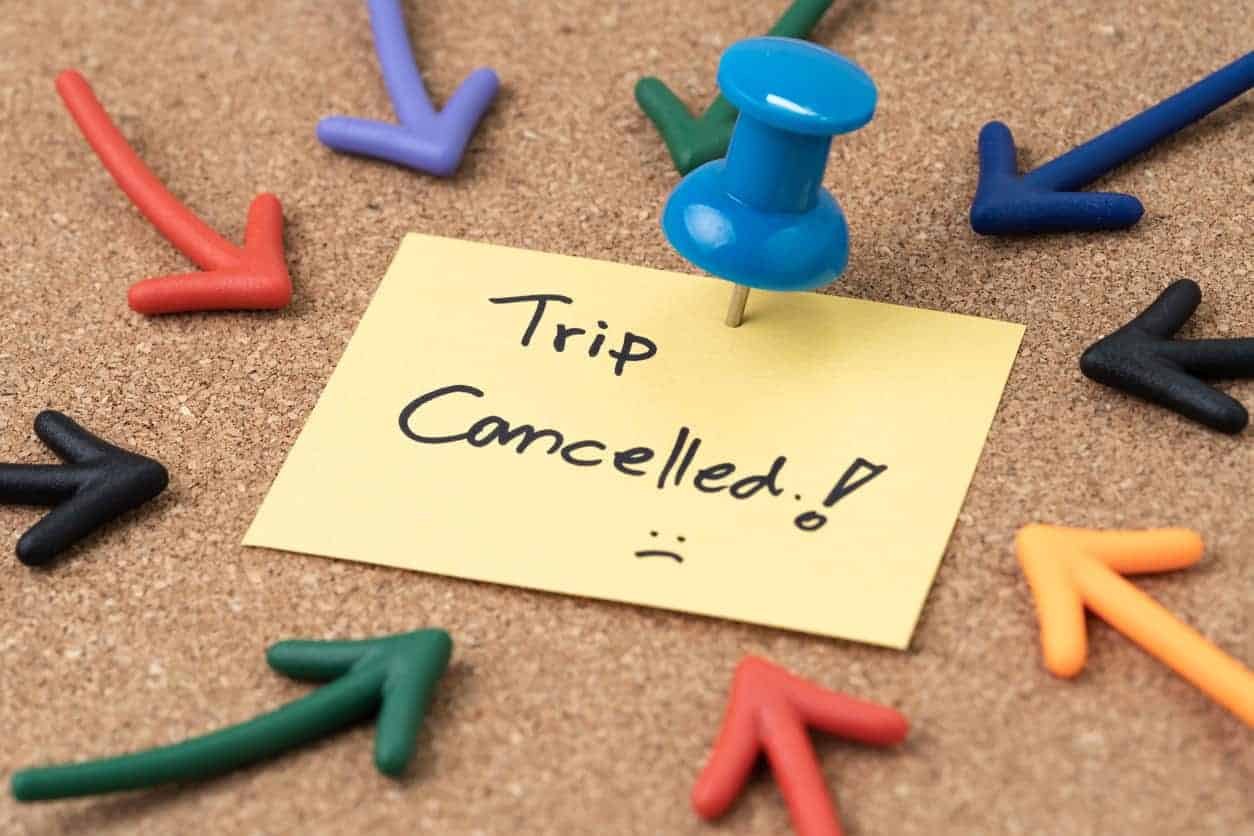 10xTravel Staff
Due to burnout and to protect my mental health, I am taking 6 weeks off of work, April to mid-May.  During that time I was planning a week in Iceland, 3 weeks in southern India to complete a 200-hour yoga teacher training and take my parents to Europe for 2 weeks.  None of those trips are happening, but I'm still taking time off for my sanity. ~ Julie Szpira
I was supposed to leave the country on April 7 on a Cathay Pacific flight from Chicago to Hong Kong and be outside of the United States until mid-December. While I haven't officially cancelled much, I imagine that most of my year of travel is not going to go as planned. Currently waiting things out and cancelling pieces of trips one-by-one about a week ahead of time until we have a better idea of what's happening. Through May of this year I was supposed to visit: Hong Kong, Bangladesh, India, Bhutan, Italy, China, Finland, and Estonia. ~ Caroline Lupini

I had a trip planned to the Philippines and Japan. I was excited to spend my birthday with some great diving and enjoying the cherry blossoms which were supposed to be peak while we were there. Although I had to cancel due to COVID-19, I planned a backup trip to Costa Rica last minute. Then, Costa Rica closed their borders. I considered Hawaii, but as the situation in the US progressed, I decided to stay home and enjoy my birthday with my wife and dogs. Hopefully things will resolve before my next trip to Cozumel which is planned for Memorial Day. ~ Travis Cormier

I feel like I'm the least impacted 10xTravel staff member as most of my upcoming travel is just regional travel. My wife and I had a trip with friends to Kiawah Island, SC that we're postponing until fall. Arguably my favorite weekend of the year – The Master's Golf Tournament in Augusta, GA won't be happening since it's been postponed (fortunately not cancelled).  We were also just starting to plan a Europe trip for May, but that's been axed.

We do have long weekend trips to Florida for May and Arkansas for April to visit my brother and his wife. We have both trips in place for now and we'll reassess when it gets closer.

The worst of all though are the postponed 10xTravel West Coast Reader Meetups in Los Angeles and San Francisco. I was really looking forward to hanging out with our readers, so I do look forward to getting that rebooked ASAP! ~ Matt Brown
I wasn't planning on going anywhere until May. I had a Budapest-Vienna-Tel Aviv trip planned but I don't think this is going to happen now. We were supposed to stay at Parisi Udvar Hotel Budapest, I booked it with just 8,000 Hyatt points right before it changed categories and went up to 20,000 points. I've been trying to make it back to Vienna for 15 years and something always comes up. Looks like my bad luck with Vienna is to continue this year as well. I am especially upset about not being able to make it to Israel, I have 2 young nephews there and I am dying to see them soon!

I have another European trip planned for August (Slovenia), so hoping I am going to make it there after all. ~ Anna Zaks 
Chase Sapphire Preferred® Card
Chase Ultimate Rewards Points
after you spend $4,000 on purchases in the first 3 months of account opening.
Annual Fee: $95 | Terms Apply.
Life Events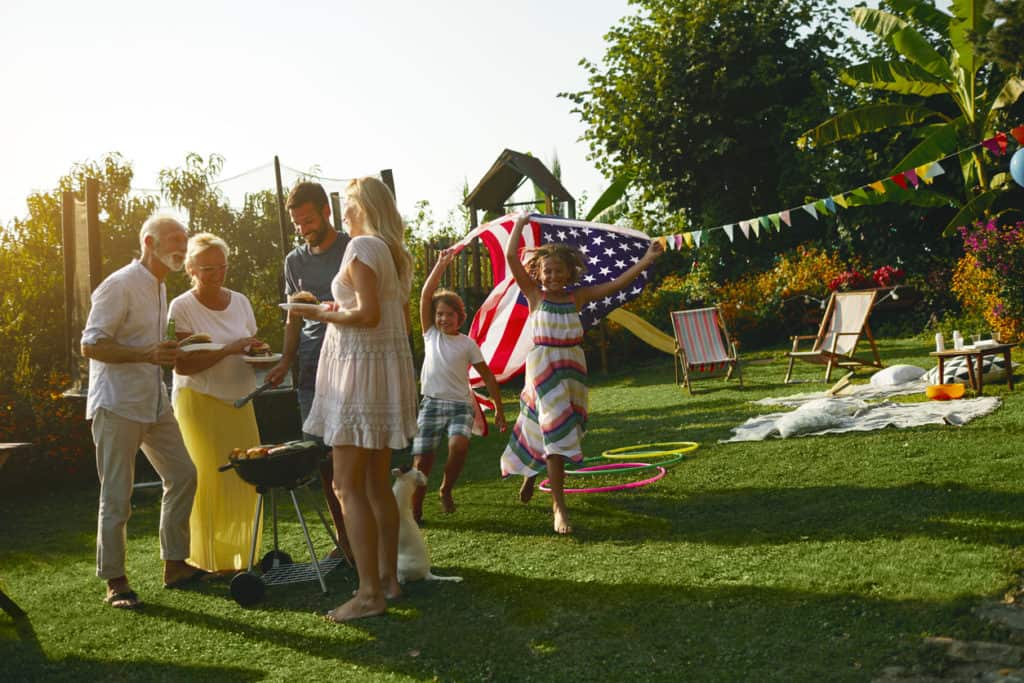 No one enjoys missing a trip, but traveling isn't always about vacations. Many readers had milestone events they were celebrating, work conferences, or visits to see family.
I was supposed to go home this week to see my dad for the first time since his cancer diagnosis ~ Larraine S.
I cancelled San Antonio, Texas April 22-27. My daughter graduates basic training ~ Matt R.
I was supposed to go on a work related continuing education trip to Asheville in April. I really enjoy getting together with the group of people who usually attend this CE, and who doesn't love Asheville? Conference is cancelled. ~ Susan W
We were supposed to fly home from Dallas to Chicago to visit my family. We haven't seen them since November, and my son is missing his grandparents, so I'm really bummed about that. ~ Emily B.
Princeton preview for my daughter who got accepted via early action. ~ Paul S.
I had a 6 week business trip to the Middle East and North Africa, visiting 9 countries, that has been in the works for months. I set up meetings for each day and strategically placed my days off with tours set up in Jordan, Egypt, UAE, and Morocco. ~ Nabila S.
We were supposed to head to Northern California to celebrate Match Day for our son attending UC Davis Medical School. ~ Kathryn S.
I won't be attending my son's wedding on Fort Lauderdale beach. ~ Tammy P.
My boyfriend and I were going to Colorado to meet the parents. We are also flying my parents down to meet everyone as well. ~ Krista F.
I had bought a ticket (with points!) on JetBlue for a friend in Reno to come visit me in NYC in April. It would have been her first time here and we don't see each other often, so we were both really looking forward to it. ~ Sharon K.
We were going to elope in Barcelona in May. That obviously isn't happening now, but the thought of eloping here with my partner's parents 35 minutes away but not able to attend because of the virus is just as depressing. We're reevaluating everything at this point. ~ Alexis C.
I won't be attending my granddaughter's first birthday party. ~ Amy F.
Spring Break
March and April are usually the time when kids experience that wonderful respite from school called "Spring Break".  Tourism peaks during school breaks and families finally have time to gather everyone together and take a vacation.
Well, that's not happening this year.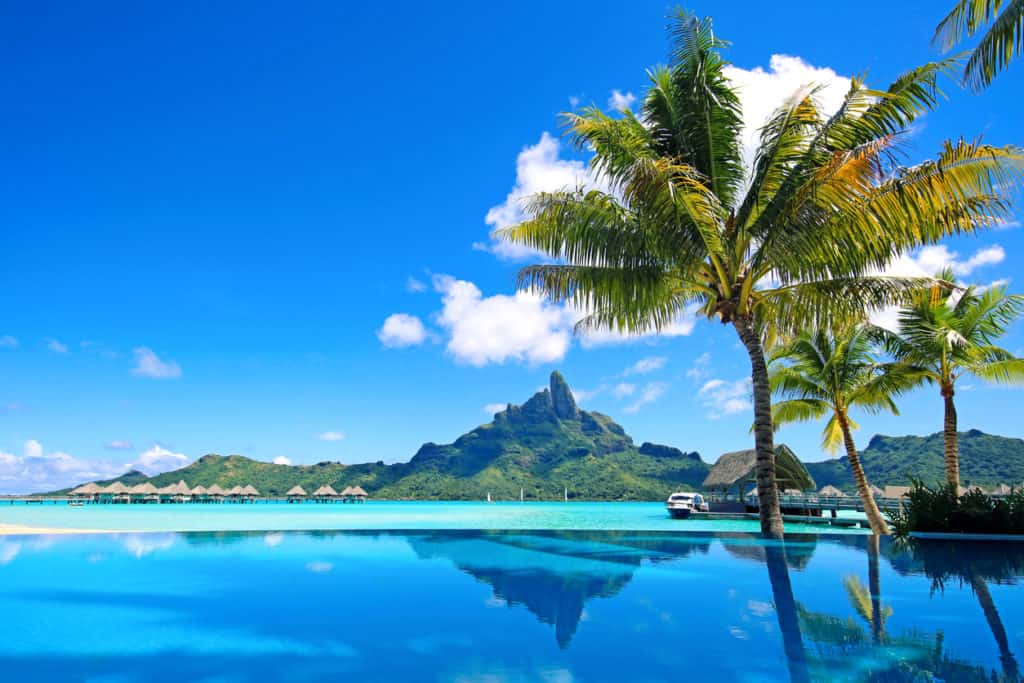 A cruise on Royal Carribean Freedom of the Seas from the ABC islands (Aruba, Bonaire, Curacao) to San Juan. ~ Julie S.
We're trying to visit all 50 states as a family before our oldest son graduates high school. We had a trip to Arizona, Utah,  and Nevada scheduled for spring break. ~ Amber P.
We cancelled our 2 week long family trip to Bora Bora and Moorea over Spring break in April. ~ Svetlana P.
We had a family trip with our three sons, ages 15, 12, and 10, to Morocco over Spring Break. We had to cancel and postpone until next year. We're trying to fit as many family adventures in during school breaks before my oldest heads off to college. Sad about losing this year's adventure. ~ Leslie B.
My husband and I took our grandson to Winter Park, Colorado for his spring break ski trip. We only got to ski one day before the ski resort closed.  We received refunds from VRBO, rental equipment, lift tickets, and car rental. ~ Virginia G.
We scored a free rental in a cottage in Sea Island, GA for spring break. It's a really nice (costly) place that otherwise we could have never afforded. Super bummed to be missing it. My kids are especially heart broken as we've been pumping it up for weeks! ~ Alex M.
Cancelled our spring break trip to Cocoa Beach. We have three super sad kids. No school, no friends, NO SPORTS!!! (this one hurts!), no 7th birthday party, and now no spring break. Can't wait to take them on an even more amazing trip to make up for this! ~ Jodie C.
Kauai for spring break. Been in the works since 2008. ~ Lisa R
Cruises
As one would expect, cruises are not happening right now.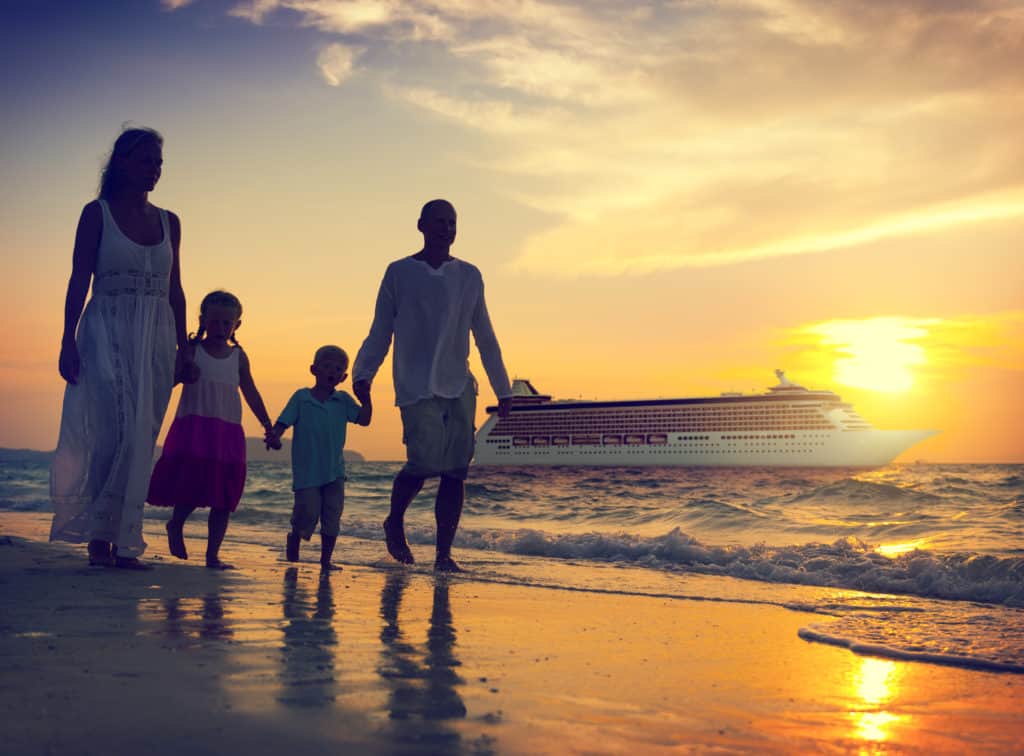 We were going to spend 3 days in Puerto Rico and then take a 10 day Southern Caribbean Cruise. ~ Jessica P.
We were going on a South Pacific cruise that included stops in Fiji, Tonga and Samoa. ~ Brenda B.
I was supposed to be on a bucket list 12 day cruise in French Polynesia. We got to Tahiti and on the day of boarding we were told that our cruise was cancelled by the government. So the cruise line arranged for us to stay at a resort for two day until travel home could be made. ~ Judi A
We cancelled a Mediterranean cruise. ~ Kristy B.
I cancelled a Mexican Riveria Cruise with my daughter.  ~ Pia H.
Our family booked our first real, non-working vacation in ten years! We were booked to take a 7 day Carnival cruise to the Caribbean with our four children and 11 additional family members, some I had not seen in over 30 years. We even had a super fancy room booked. We were set to sail a week after my birthday in March. ~ Misty G.
I had planned a week in Norway, followed by an 11 day Baltic Sea Cruise, plus a stopover in Iceland on the way home. ~ Julie G.
We had a cruise on the Norwegian Bliss. I was really looking forward to laser tag and driving on the onboard racetrack. ~ Maria S.
We were supposed to head to Florida to visit my mom for a few day. Then 14 of us were going on a cruise from Tampa to Cozumel. ~ Kari C
My plan was to fly San Francisco to Florence to spend 5 days, visit Venice for 4 days and then a 7-day cruise from Venice including Splet, Dubrovnik and Santorini. ~ Paula H.
Anniversaries, Birthdays and Honeymoons
It's fun to celebrate anniversaries, birthdays and honeymoons by taking a trip. I guess a honeymoon generally includes a trip, so it's fun to go on a honeymoon, and also fun to celebrate birthdays and anniversaries by taking a trip.
It's not fun to have to cancel those trips, but we had many readers who had to do just that.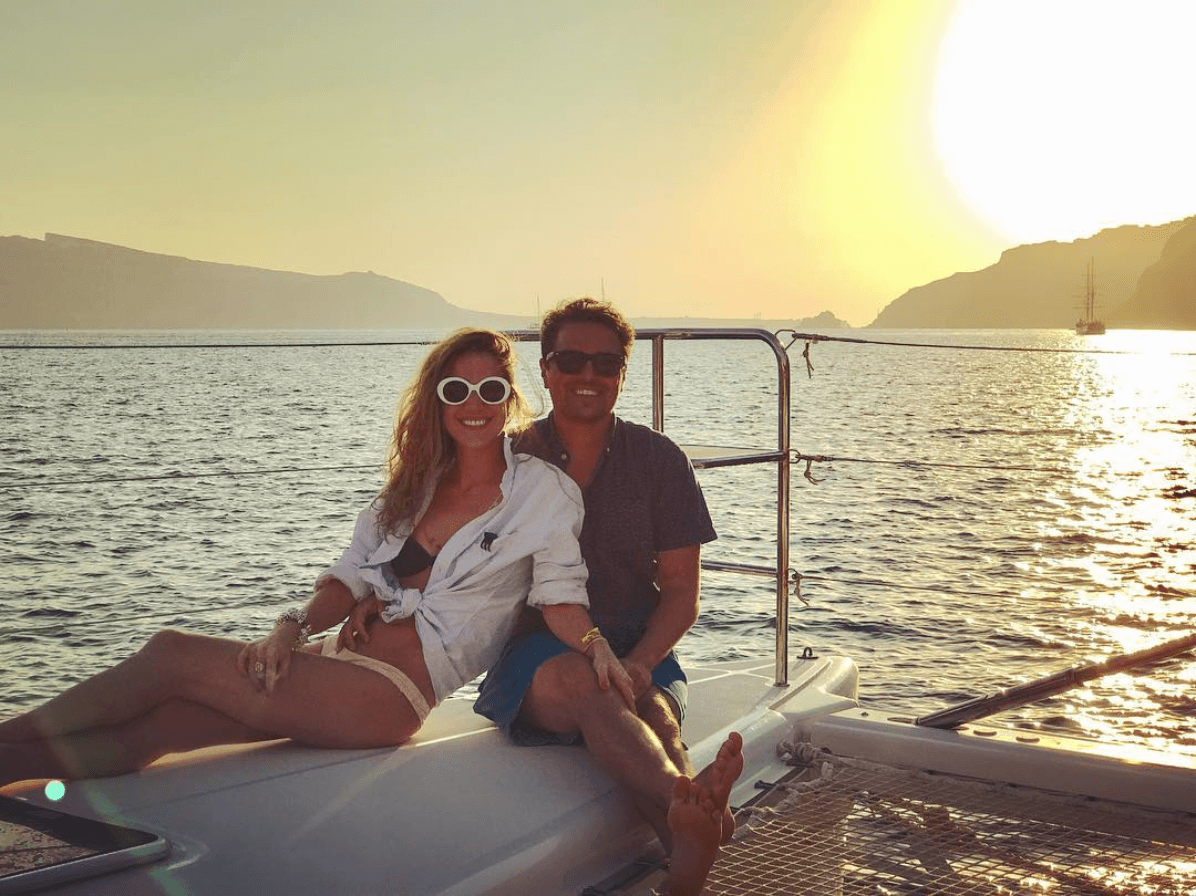 Aruba for our wedding anniversary. Now our dinner reservation at home too. Takeout it is! ~ Jenna R.
About 99% certain our honeymoon to Bora Bora in mid/late May will be canceled. No idea when or if we will be able to reschedule in the foreseeable future. Flights in J (Air Tahiti Nui outbound, United Polaris return) on miles; inter-island flights on Citi TY points; one night at IC Tahiti, four at IC Le Moana, four at IC Thalasso all on points (seven on IHG points, two on UR points). Overall savings in excess of $30,000. So bummed. ~ Ryan H.
My husband and I were going to Seychelles and Nairobi for our 20th anniversary, but that trip is on hold. ~ Blana R.
I was taking my dad to Scotland for his 60th birthday and now the distillery is closed and it looks like my flights will be cancelled. Heartbroken since this was going to be my dad's first time flying internationally and my first time in First Class. ~ Chris C
We would have landed in Copenhagen last week for the start of our 20th Anniversary trip and my husband's first trip to Europe. We live in the Seattle metro area and everything is closed. ~ Megan M
I planned a trip to Vegas for my son's 21st birthday and now we have had to cancel. I was really looking forward to celebrating with him and showing him Vegas and all the fun stuff. Now, it's a no go and we cant even go out in our home town either since everything is on lockdown. ~ Brandi S
A once in a lifetime 3 week honeymoon to London and France. It would have been our first time ever in business class. ~ Lianna R.
We cancelled Bora Bora and Moorea at Intercontinental Hotels. This is our 25th anniversary year and we have many trips planned. ~ Shirley G
I was going to Australia to see Sydney, Cairns, and the Blue Mountains for my 30th birthday mid-April. I haven't cancelled yet, but the Opera House already let us know the show we were going to see is cancelled. ~ Annette M
I had a trip to Hawaii planned March 31st for my 35th birthday. I was meeting my twin sister in Honolulu. I purchased  a first class ticket for 44,000 points round trip from Norfolk, VA. I have 3 children. I've never done anything for myself like this. I was super excited. ~ Ashley C.
Our honeymoon from April 6th to April 20th had to be cancelled. Our wedding is now postponed to August. ~ Daniel M.
I was supposed to take a round-the-world trip for the third time this May for a "birthday month" celebration. My itinerary was all over the place. Starts in Chicago to the Philippines, Thailand,  Malaysia,  Qatar, Jordan, Cyprus, Israel, Belgium, Netherlands, South Africa, Turkey then back home to Chicago.~ Prince U.
Augusta for The Masters for my dad's 65th birthday. It's a trip of a lifetime. ~ Ryan G.
Our honeymoon to Italy and Greece, leaving May 1st has been cancelled.  I've been looking forward to it for a year now. ~ Lynzie T.
I was going to Maui on a solo trip for my 55th birthday. I chose Maui specifically so that I could spend my birthday on April 20th at the Lanai Cat Sanctuary surrounded by 600+ cats. ~ Denise H
Final Thoughts
If you were really excited about an upcoming trip that ended up cancelled, you're in good company. There are thousands of people in the same boat (figuratively speaking, don't get on a cruise ship right now!) with you, and it's unfortunate when plans are altered.
No one knows when unrestricted travel will resume, however, our readers have planned a lot of amazing trips that they will be looking to reschedule when they do.
While you're at home waiting for travel to resume, check out our new weekly series, Social Distancing Saturday. Each week we'll provide you with ideas to help pass the time while you're stuck at home, not traveling or socializing with friends.
New to the world of points and miles? The Chase Sapphire Preferred is the best card to start with. With a bonus of 80,000 points after $4,000 spend in the first 3 months and 2x points on dining and travel, this card truly cannot be beat!
Learn More
Editors Note: Opinions expressed here are author's alone, not those of any bank, credit card issuer, hotel, airline, or other entity. This content has not been reviewed, approved or otherwise endorsed by any of the entities included within the post.