In This Article
Loading table of contents …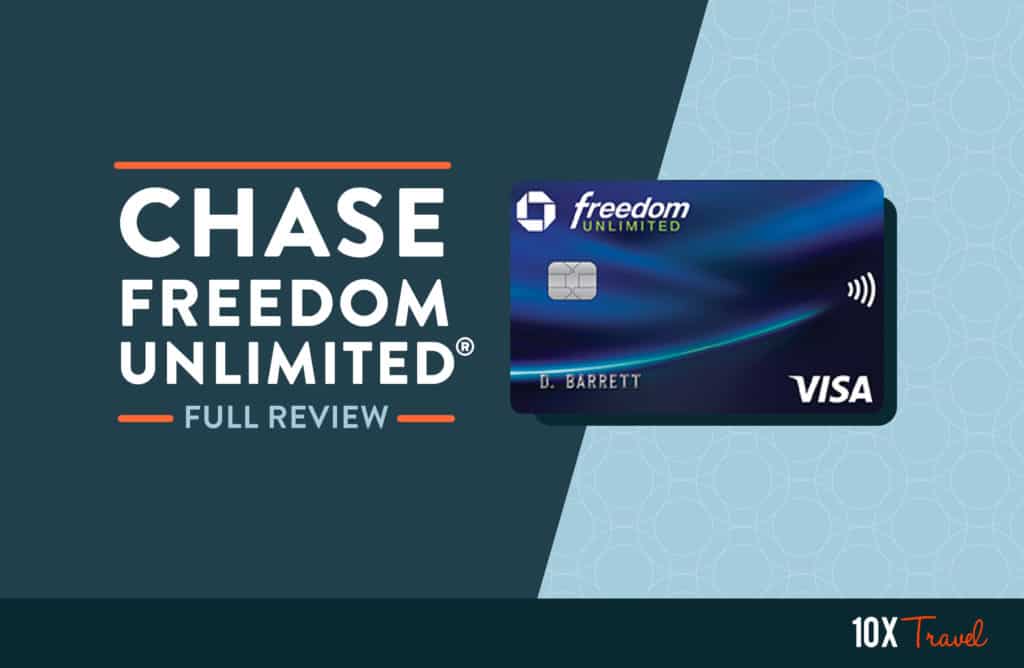 Note: Some of the offers mentioned below may have changed or are no longer be available. You can view current offers here.
When it comes to getting a quality return on your everyday spending that's simple to understand, look no further than the Chase Freedom Unlimited credit card.
On the surface, this card earns 1.5% cash back which isn't great if you know your way around credit cards. However, what Chase doesn't tell you is that you can convert this cash back into Ultimate Rewards points, making this card much more attractive for non-bonus category spending.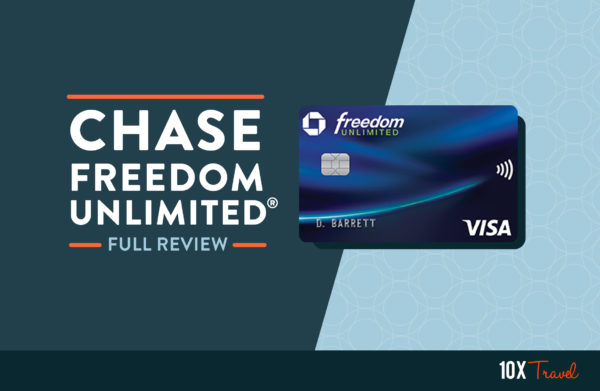 And that's before we mention that this card has a $0 annual fee.
Let's take a deeper look at the Chase Freedom Unlimited to see why this card should hold a place in your wallet.
Chase Freedom Unlimited Welcome Bonus
The welcome bonus for the Freedom Unlimited is $200 after spending $500 on purchases within the first three months.
Since this $200 bonus can be converted into Ultimate Rewards points, you can extract far more than just $200 in value from it, especially if you have a card like the Chase Sapphire Preferred or Chase Sapphire Reserve credit cards and can leverage either the Chase Travel Portal or transfer partners.
In late July 2020, the welcome bonus for the Freedom Unlimited card was updated to include a grocery store bonus spending category. You'll earn 5% cash back (or 5x points) on all grocery spend (Target and Walmart are specifically excluded) on up to $12,000 in grocery spend during your first year as a new cardholder.
If you're a family spending lots of money on groceries and can maximize this promotion out, you'll be looking at $800 or 80,000 Chase Ultimate Rewards points as a return on your spend.
It is important to note that this 5x grocery offer is only valid for new Freedom Unlimited cardholders, and is not applicable to existing cardholders.
Bonus Categories
The Chase Freedom Unlimited is one of the better beginner-focused rewards earning cards simply due to the fact that the card earns a flat 1.5% cash back on every $1 spent. You don't have to keep track of which card to use for specific bonus categories in order to maximize your spending since it earns this regardless of which category you spend in. You can swipe it and forget it if you want a simple way to earn a decent return of 1.5% cash back or points on every transaction.
In addition to the 5% grocery bonus outlined above for first-year cardholders, the Chase Freedom Unlimited also offers an additional 5% cash back earning opportunity when you pay for your Lyft rides with your Freedom Unlimited card.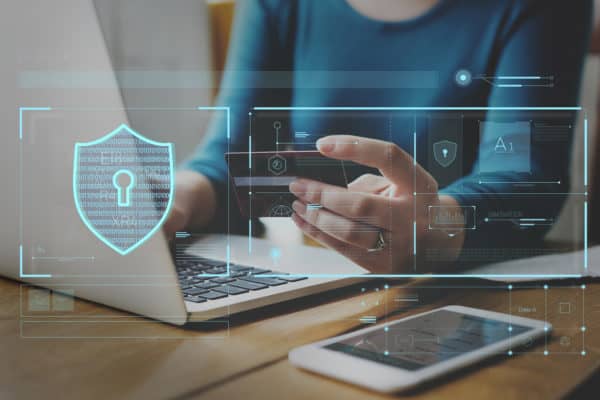 Chase Freedom Unlimited Perks & Benefits
Since the Freedom Unlimited is a no annual fee credit card, it has very little to offer when it comes to perks and benefits.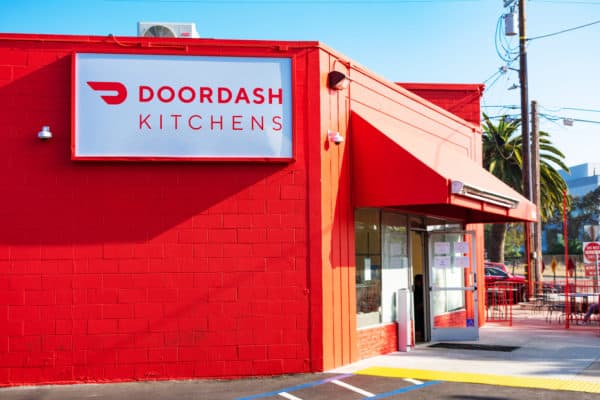 Some of the included benefits are:
Three Month DoorDash DashPass – receive complimentary DashPass, which entitles you to unlimited deliveries for $0 on orders of $12 or more on eligible DoorDash purchases.
Purchase Protection – by purchasing a product on your Freedom Unlimited, you'll automatically be covered for 120 days against theft or damage of new purchases up to $500 per claim or $50,000 per account.
Extended Warranty – by purchasing a product on your Freedom Unlimited, you'll automatically extend the time period of a U.S. manufacturer's warranty by one additional year so long as the original warranty is 3 years or less.
0% intro APR for the first 15 months on purchases, then a rate of 14.99% – 23.74% variable thereafter.
Note that the Freedom Unlimited does charge a 3% foreign transaction fee, so you might want to plan on leaving it home on your next international adventure and use another card that doesn't charge foreign transaction fees.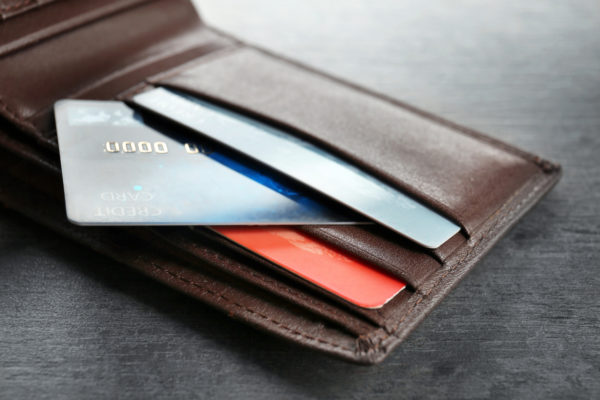 Can You Get the Freedom Unlimited?
As is the case with all Chase cards, the Freedom Unlimited falls under Chase's 5/24 rule. This means that you aren't eligible for this card, or any Chase credit card, if you've opened 5 or more personal cards, as well as business cards from Capital One and Discover, in the last 24 months.
Maximizing the Freedom Unlimited
The Freedom Unlimited is best used as a part of your Ultimate Rewards earning arsenal. Ideally, you have either a Chase Sapphire Reserve or Chase Sapphire Preferred card, which earn you bonus points on travel and dining spend. You might also have a Chase Ink Business Cash Credit Card card in order to earn bonus points on office supply spend as well as gas stations and restaurants. Or you have the Chase Ink Business Preferred Credit Card which earns you bonus points on travel, shipping, internet, cable and phone services, and advertising purchase.
Regardless, being able to now use the Freedom Unlimited to earn 1.5x Ultimate Rewards points on spend that would only earn 1x on some of the cards listed above over time can make a big difference.
Consider some math; for example,if you earn 1.5x Ultimate Rewards points on a transaction from your Freedom Unlimited, and then pool those earned points with your Chase Sapphire Reserve, you could then use those same Ultimate Rewards points in the Chase Travel Portal at 1.5 cents per point each.
This effectively makes those 1.5x Ultimate Rewards points that you originally earned on your Freedom Unlimited worth 2.25x Ultimate Rewards points. Now that's a pretty good return on non-bonus category spend!
On its own, the Freedom Unlimited holds its own against other no annual fee credit cards, but by stacking it with some of the premium Ultimate Rewards earning cards, it allows you to stretch your miles and points further.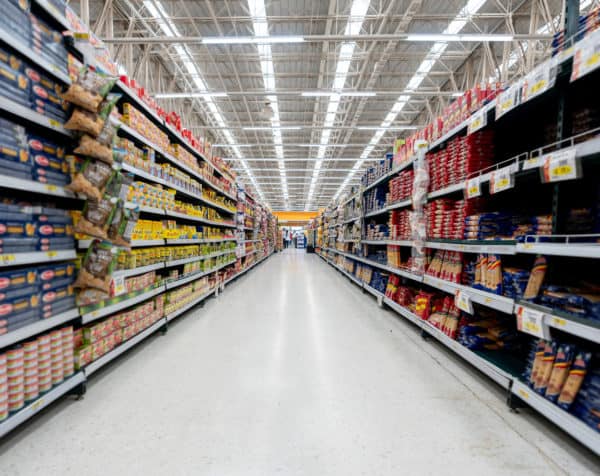 Is the Chase Freedom Unlimited Right for You?
If cash back is what you're after for your credit card spend, then you'll do far better having a card like the Citi Double Cash card that earns 1% cashback on all purchases and an additional 1% cash back when you pay instead of the Freedom Unlimited.
Historically, we felt like the Freedom Unlimited wasn't one of the best uses of a 5/24 slot. It had a lackluster welcome bonus ranging from 10,000 to 20,000 Ultimate Rewards points. Instead, it was a much better card to downgrade to since those precious 5/24 slots could be better-purposed getting cards with higher sign-up bonuses.
But with rules continuing to change and ultimately limiting the number of new Chase cards you can open in certain product families, the increased welcome bonus plus the first year grocery bonus spending category make the Freedom Unlimited now a much more attractive card to open as a new account. It's definitely worthy of a 5/24 slot now for some members who don't already have it.
But if you're interested in earning flexible rewards currencies, like Chase Ultimate Rewards, being able to earn 1.5x Ultimate Rewards points per $1 of otherwise non-bonus spend isn't a bad move for most users. In most cases, you would almost certainly use the 1.5% cash back earned on all spend on the Freedom Unlimited to convert to Ultimate Rewards points in order to achieve maximum value for your spend.
Read: Chase Bonus and Application Rules
Final Thoughts
Whether you're a pro or an amateur, the Chase Freedom Unlimited can easily justify a spot in your wallet. If you are also a cardholder of a Chase Sapphire Reserve, Chase Sapphire Preferred, or Chase Ink Business Preferred, having a Freedom Unlimited can help you earn more on spend that otherwise wouldn't fall in bonus categories for those cards. It's more or less a must-have card in your wallet.
Plus, by not having an annual fee, you don't have to track all of the perks and benefits that come with a card like the Sapphire Reserve to make sure you're getting your money's worth out of the high annual fee. You can just swipe it, earn your 1.5x Ultimate Rewards points per $1, and move along all while building up your points balance.
With the added bonus of the 5x on grocery store spending for up to $12,000 during your first year as a cardholder, there has never been a better time to consider applying for the Chase Freedom Unlimited card and adding it to your wallet.
New to the world of points and miles? The Chase Sapphire Preferred is the best card to start with. With a bonus of 60,000 points after $4,000 spend in the first 3 months and 2x points on dining and travel, this card truly cannot be beat!
Learn More