In This Article
Loading table of contents …
The Citi Premier Card is a very popular travel card with flexible rewards and a great bonus. Here is our full review of the card.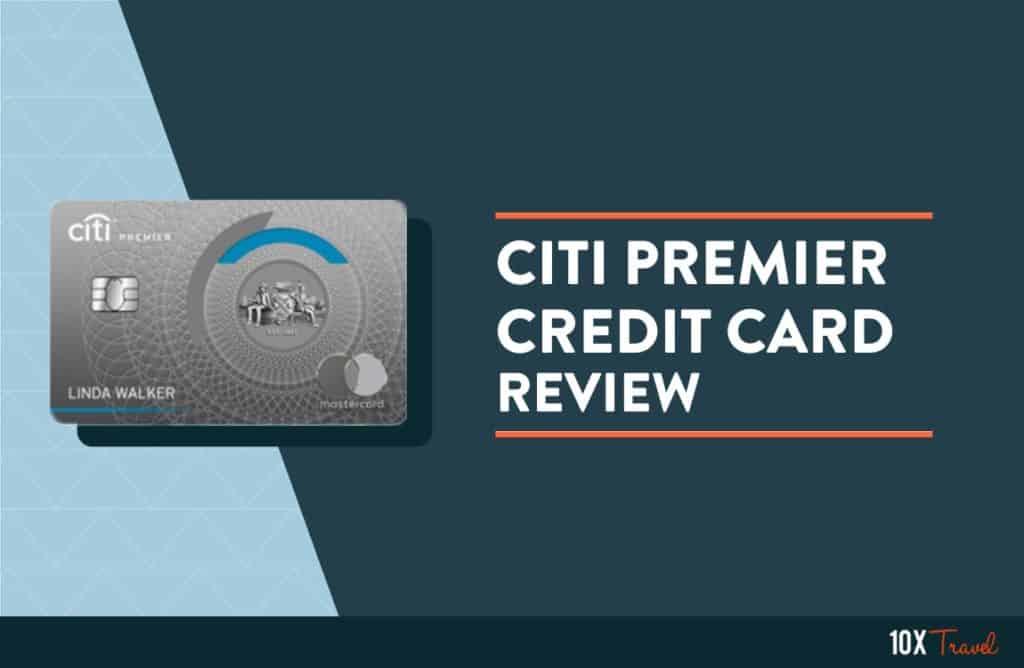 Whenever we think of credit card rewards, we think of American Express and Chase as the two powerhouses. However, Citi is another major player in the points and miles world and shouldn't be dismissed.
Specifically, the Citi Premier Card can bring a lot of value to a travel rewards collector. It's a mid-range credit card that can help you earn tons of flexible rewards points.
Let's delve into the specifics.
| Pros | Cons |
| --- | --- |
| Compelling earning rates in multiple categories | Annual fee charged on the first statement |
| Valuable welcome bonus | No hotel transfer programs |
| No foreign transaction fees | High APR |
Citi ThankYou Points
after making $4,000 in purchases with your card within the first 3 months of account opening.
Citi Premier Sign-Up Bonus
As a new Citi Premier cardmember, you'll earn 60,000 ThankYou Points after spending $4,000 on purchases with your card. When redeemed via the Citi Travel Center, these bonus Citi ThankYou Points are worth between $600 and $750. However, you can increase their value by transferring them to partners.
Citi Premier Bonus Categories
The Citi Premier is in the process of revamping its earning structure, so the rewards you earn will depend on when you signed up for the card and whether you've been grandfathered into its old terms or not.
Through Aug. 22, 2020, you'll earn:
3X ThankYou Points per dollar on travel and gas
2X ThankYou Points per dollar on dining and entertainment
Beginning Aug. 23, 2020, you'll earn:
3X ThankYou Points per dollar on airfare, hotel rooms, dining, gas, and supermarkets
Citi Premier cardmembers who applied for the card before April 10, 2020, will continue to earn 3X ThankYou Points on all travel purchases and 2X ThankYou Points on entertainment through April 10, 2021. After that, all rewards earnings will be the same for both old and new cardholders.
What Are Citi ThankYou Points Worth?
Points earned with the Citi Premier Card are dubbed ThankYou Points and are redeemable within the Citi Rewards program. They hold different values based on how you spend them.
Citi ThankYou Points redeemed for statement credits, or cash back, are valued at 0.5 cent each and shouldn't be redeemed this way. Most run-of-the-mill cashback credit cards provide a value of at least 1 cent back on every purchase, and some even offer 2 cents. When you compare that return with half a cent, you lose a lot of value.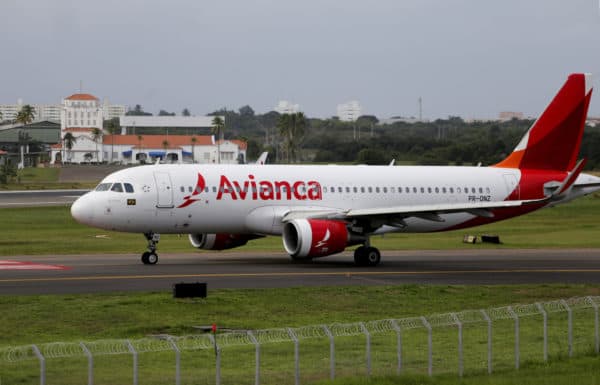 Another way to redeem ThankYou points is through the Citi Travel Center, Citi's version of an online travel agency. You can use points to book flights, hotels, rental cars, activities and cruises at the following rates:
| Redemption Type | Redemption Rate |
| --- | --- |
| Flights | 1.25 cents |
| Hotels | 1.25 cents |
| Cars | 1 cent |
| Activities | 1 cent |
| Cruises | 1 cent |
Unfortunately, the elevated redemption rate of 1.25 cents per point toward flights, hotels and cars is dropping to 1 cent for all cardholders on April 10, 2021. The new redemption structure aligns with that of the Citi Prestige Card, Citi's premium travel rewards card—it's 1 cent per point across the board.
Perhaps the best way of redeeming ThankYou Points is by transferring them to one of the 17 partner programs.
| Airlines | Transfer Ratio |
| --- | --- |
| Aeroméxico Club Premier | 1,000:1,000 |
| Cathay Pacific Asia Miles | 1,000:1,000 |
| Air France/KLM Flying Blue | 1,000:1,000 |
| Avianca LifeMiles | 1,000:1,000 |
| Emirates Skywards | 1,000:1,000 |
| Etihad Guest | 1,000:1,000 |
| EVA Air Infinity MileageLands | 1,000:1,000 |
| JetBlue TrueBlue | 1,000:1,000 |
| Jet Airways InterMiles | 1,000:1,000 |
| Malaysia Airlines Enrich | 1,000:1,000 |
| Qantas Frequent Flyer | 1,000:1,000 |
| Singapore Airlines KrisFlyer | 1,000:1,000 |
| Thai Royal Orchid Plus | 1,000:1,000 |
| Turkish Airlines Miles&Smiles | 1,000:1,000 |
| Virgin Atlantic Flying Club | 1,000:1,000 |
| Retail | Transfer Ratio |
| --- | --- |
| Sears Shop Your Way | 1:12 |
Using these transfer programs to book premium-cabin flights is going to be your best bet in the effort to maximize ThankYou Points' value. It's not to say that point transfers to airlines for booking economy seats won't get a good value. It's just booking a business-class or a first-class seat likely will yield a higher return per point.
To sweeten the deal, Citi frequently runs point transfer promotions allowing you to maximize your points' value even more. For example, Citi is running a transfer promo during which you'll earn 30% more miles with Flying Blue. By transferring 50,000 points to the program, you end up with 65,000 Flying Blue miles. Not a bad bonus!
$100 Hotel Savings Benefit
The Citi Premier is introducing a new perk in August 2020. Cardholders who book a hotel stay costing at least $500 in a single transaction (excluding taxes and fees) will receive a credit of $100 back to their account.
The perk is offered once per calendar year so utilizing this benefit at least once every year will offset the card's annual fee of $95 entirely.
Other Benefits
Unfortunately, Citi removed all travel protections, including trip delay, baggage delay and worldwide car rental insurance, from its cards. All that's left after the benefit massacre are purchase protection and extended warranty benefits.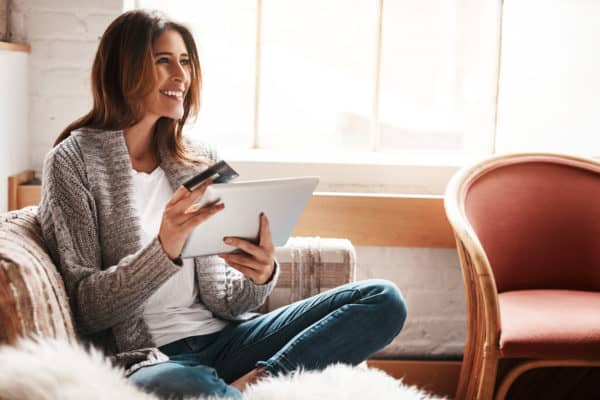 Damage and Theft Purchase Protection
If you buy an item with your Citi Premier Card and/or ThankYou Points and it's either stolen or damaged within 90 days of purchase, it's covered for up to $10,000 per occurrence (up to $50,000 per year).
Extended Warranty
Purchasing an item with the Citi Premier qualifies you for an extended warranty for an additional 24 months past the manufacturer's coverage window. Maximum coverage is $10,000 per item.
No Foreign Transaction Fees
This benefit will save you about 3% on every purchase you make in a foreign country. The savings are small, but they add up if you travel overseas a lot.
Cards to Pair with the Citi Premier
The Citi Premier is a great choice for travelers who prefer earning points quickly. But what if I told you there's an even quicker way to collect ThankYou Points?
To increase your rewards earning dramatically, pair your Citi Premier with the Citi Double Cash Card and earn 2X to 3X ThankYou Points on every purchase. Allow me to explain.
By using the Citi Double Cash Card on every purchase, you'll earn 2% cash back—1% when you receive the bill and another 1% when you pay it off in full. However, if you hold one of the premium cards in the Citi ThankYou family, such as the Citi Premier or the Citi Prestige cards, rewards earned with the Double Cash Card can be converted to ThankYou Points.
So, to maximize your earning potential, use the Citi Premier Card in the bonus categories to earn 3X points and the Citi Double Cash Card on all other purchases that don't earn a bonus. You'll be walking away with at least double ThankYou Points every single time. You're welcome.
Citi Premier Card vs. Citi Prestige Card
I've seen this happen time and time again. A person gets a rewards credit card, takes his or her first award flight and becomes hooked on the opportunity to travel for next to nothing. More frequent travel requires a more comprehensive credit card, perhaps with better perks.
The Citi Prestige is a premium card option in the ThankYou family with a high annual fee that demands commitment.
Let's take a look at the two cards side by side and decide which one would suit your needs best.
| Citi Premier Card | Citi Prestige Card |
| --- | --- |
| Welcome bonus: 60,000 points | Welcome bonus: 50,000 points |
| 3X on travel and gas, 2X on restaurants and entertainment | 5X on air travel and restaurants, 3X on hotels and cruise lines |
| Points are worth 1.25 cent for flights, hotels and cars, and 1 cent for cruises and activities booked through ThankYou Travel Center | Points are worth 1 cent for all travel booked through ThankYou Travel Center |
| Annual fee: $95 | Priority Pass Select membership |
| | 4th Night Free at hotels (limited to twice per year) |
| | TSA Pre/Global Entry enrollment fee reimbursement |
| | Annual fee: $495 |
The welcome offer on the Citi Premier Card is higher and is worth more when considering the current portal redemption rates. The annual fee is also significantly lower. However, the premium travel benefits, such as lounge access and free hotel nights, might sway you in the direction of the Citi Prestige.
When it comes to deciding between a mid-range credit card and a premium credit card, you'll want to consider if you'll make up the difference in cost with the additional benefits.
Keep in mind that Citi has bonus and application restrictions in place, and it's not possible to earn two bonuses on a ThankYou Points-earning card within 24 months. In other words, if you hold the Citi Premier and it's been one year since you opened or closed it, you must wait another year to qualify for a bonus on the Citi Prestige.
Citi Premier vs. Chase Sapphire Preferred
Of course, we can't not compare the Citi Premier to the cherished Chase Sapphire Preferred Card. Both card options fall in the same class as far as annual fees go, so let's see how they stack up.
| Citi Premier Card | Chase Sapphire Preferred Card |
| --- | --- |
| Welcome bonus: 60,000 points | Welcome bonus: 60,000 points |
| 3X on travel and gas, 2X on restaurants and entertainment | 2X on travel and dining |
| Points are worth 1.25 cent for flights, hotels and cars, and 1 cent for cruises and activities booked through ThankYou Travel Center | Points are worth 1.25 cents for all travel booked through Ultimate Rewards portal |
| Annual fee: $95 | Free DoorDash DashPass membership for one year (normally $9.99 per month) |
| | Primary rental car insurance |
| | Trip delay insurance after 12 hours or overnight, $500 per ticket |
| | Annual fee: $95 |
The welcome offers on both cards are the same and offer the same monetary value when redeemed through their respective portals for flights, hotel rooms and rental cars. However, when the new redemption rates kick in next year, the Chase Sapphire Preferred will have the edge.
Chase Ultimate Rewards Points
after you spend $4,000 in 3 months
As far as the earning rates go, you'll accumulate points faster with the Citi Premier. Not only does it feature more bonus categories, it also offers a higher rate in the travel category.
Unfortunately, the Citi Premier lacks big time in the benefits department. A travel card should have some travel protections. Holding a card with trip delay insurance as well as collision damage waiver for car rentals can save a vacation, and this alone is a win for the Sapphire Preferred.
Additionally, with United MileagePlus and Southwest Rapid Rewards, Chase's travel partners are a bit more user-friendly. Even though the Turkish Airlines Miles&Smiles program, a Citi transfer partner, provides some great redemptions, especially for flights to Hawaii, it might be a little too obscure for an average Joe. Having World of Hyatt as a partner makes another case for Chase.
Is the Citi Premier Card Worth the $95 Fee?
 The sign-up bonus alone can offset the cost of keeping the card for several years.
The Citi Premier Card is a fine credit card for someone who has moved on from Chase and its strict approval rules. The generous earning rates can facilitate at least one free flight per year, as long as your spending patterns align with the bonus categories.
Once the $100 hotel credit kicks in, it's even easier to justify paying the $95 annual fee.
Final Thoughts
The Citi Premier Card might not be the go-to card for a points and miles novice when compared to the Chase Sapphire Preferred, but it still offers plenty of value.
The lack of travel protections alone puts it behind the Sapphire Preferred but that doesn't mean it doesn't have a place in your points-earning strategy. Thanks to some useful airline partners and solid bonus categories, it can help you earn the points necessary for some great travel experiences.
New to the world of points and miles? The Chase Sapphire Preferred is the best card to start with. With a bonus of 60,000 points after $4,000 spend in the first 3 months and 2x points on dining and travel, this card truly cannot be beat!
Learn More