In This Article
Loading table of contents …
Whether you're looking for cash back or travel rewards, the Chase Freedom Unlimited might just be worth a coveted spot in your credit card portfolio.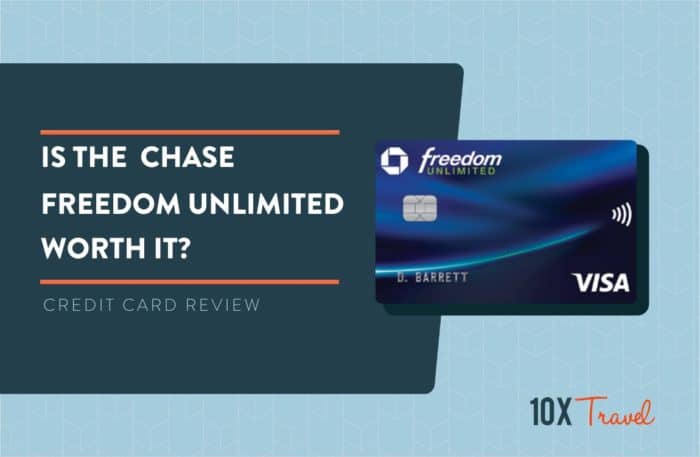 Many travel credit card holders don't think about cashback cards when they're configuring their points and miles strategies. It's true that cashback cards don't come with the biggest sign-up bonus opportunities or feature some of the key perks travelers look for, such as lounge access, free checked bags or a lack of foreign transaction fees.
But can taking out a cashback card still be worth it? If you have the right one, it can actually complement your other credit cards perfectly and take your points-earning potential up a notch—and the Chase Freedom Unlimited Credit Card does exactly that for holders of cards including the popular Chase Sapphire Preferred Card and Chase Sapphire Reserve.
That's not to mention that the card makes a solid cash back option for those who aren't interested in amassing points for travel!
Let's take a closer look at the Freedom Unlimited to see if holding it might be worth it for you.
What Benefits Do You Get With the Chase Freedom Unlimited?
Welcome Bonus
The Chase Freedom Unlimited offers 20,000 points after you spend $500 in purchases during the first three months after account opening. These points can be redeemed for cash back at a value of 1 cent per point, effectively making the offer worth $200.
That's a pretty good offer in itself, especially since the card charges no annual fee. But it can be even better for those who already hold a card that earns Chase Ultimate Rewards points, such as the Chase Sapphire Preferred on the consumer side or the Chase Ink Business Preferred on the business side.
Those cardholders can move points freely and instantly between their accounts, meaning you can convert cash back earned with the Freedom Unlimited to Ultimate Rewards points by sending them to an Ultimate Rewards-earning account.
Those who do can get potentially way more value out of the bonus. If you use the points to book travel through Chase's travel portal, you'll get a bonus that varies depending on which card you have: Chase Sapphire Reserve cardholders get a 50% bonus, while Chase Sapphire Preferred and Chase Ink Business Preferred cardholders get a 25% bonus.
Translation? Instead of $200, you'll get $300 or $250 in value, respectively.
And things can get even better if you transfer your points to a Chase travel partner. By transferring your 20,000 Ultimate Rewards points to World of Hyatt, for example, you can score a room in a Category 5 hotel, which can easily go for $500 or more.
Grocery Bonus
In the first year of holding the card, the Chase Freedom Unlimited will earn you 5% cash back—or, in other words, 5X points per dollar—on purchases made at grocery stores, up to a ceiling of $12,000.
Though this benefit is limited to the first year of card membership—and it's capped—for the time you do have it, it'll be one of the top grocery spending returns you could come by. If you can max it out, you're looking at 60,000 points—$600 in cash back, or if you can convert the bonus into Ultimate Rewards points, easily enough to take a round-trip international trip in economy class.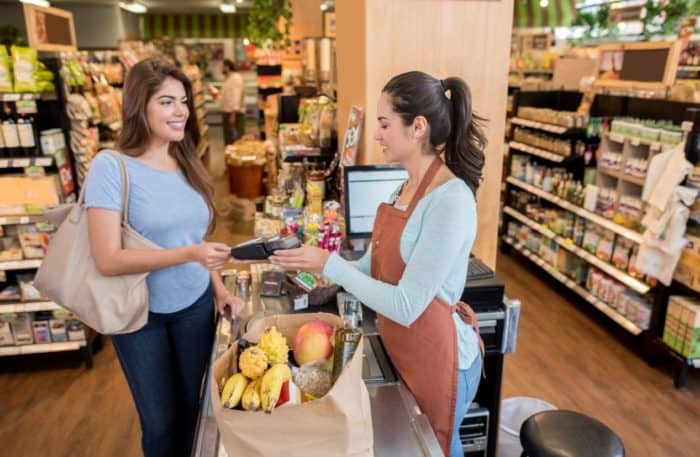 Drugstore, Dining and Travel Bonuses
While the grocery bonus may be temporary, the Freedom Unlimited also boasts some bonus categories that stick around after the first year. Cardholders get 3% cash back (or 3X points per dollar) at drugstores and restaurants, including takeout and eligible delivery services. And on travel purchased through Chase Ultimate Rewards, they get 5%, or 5X points per dollar.
Those are some pretty stellar earnings rates, especially for a no-annual-fee card. Consider this:
The Chase Sapphire Reserve—which earns 3X points per dollar on dining and travel—comes with a whopping $550 fee. It's not a direct apples to apples comparison, as travel with the Sapphire Reserve doesn't have to be booked through Chase Ultimate Rewards to earn the multiple. But when you think about the fact that you can arguably earn more points with the Freedom Unlimited without a fee, that's saying something!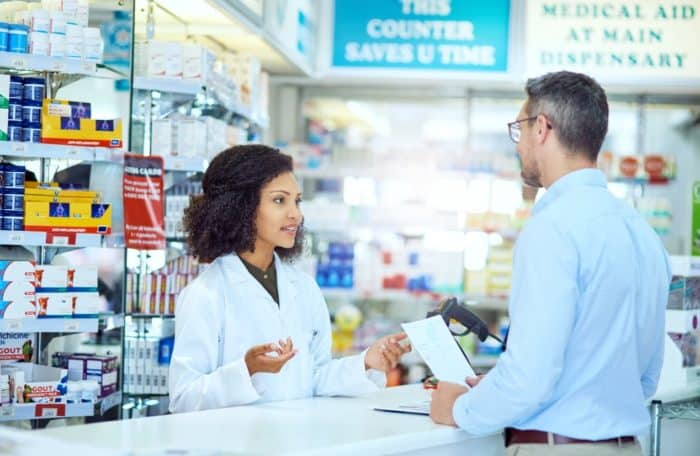 Unlimited 1.5% Cash Back
Arguably the biggest draw for the Chase Freedom Unlimited is that it will make a solid earner for the long haul. The card earns 1.5% cash back, or 1.5X points per dollar, on every purchase. Whether you're using the card to rack up cash back or points you can move to an Ultimate Rewards account, having an option that will net you more than 1X point per dollar no matter the category of your purchase is a game-changer.
Think about it this way: For any purchase you currently earn 1X point per dollar on—think retail, donations, or other buys that typically fall outside traditional bonus categories—you'll be earning 50% more!
Lyft Bonus
Through March 2022, cardholders will earn 5% cash back—or 5X points per dollar— on Lyft rides.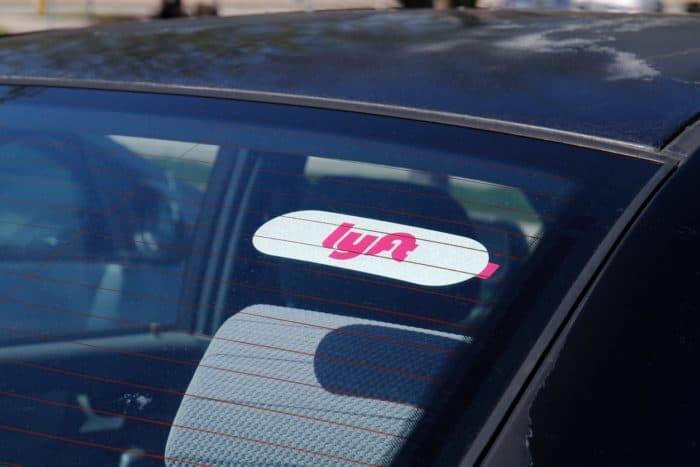 DashPass
Cardholders who activate the offer by December 31, 2021 will get three complimentary months of DashPass, DoorDash's subscription service, and 50% off the service for the following nine months. DashPass subscribers see their delivery fees waived on orders over $12 from eligible restaurants.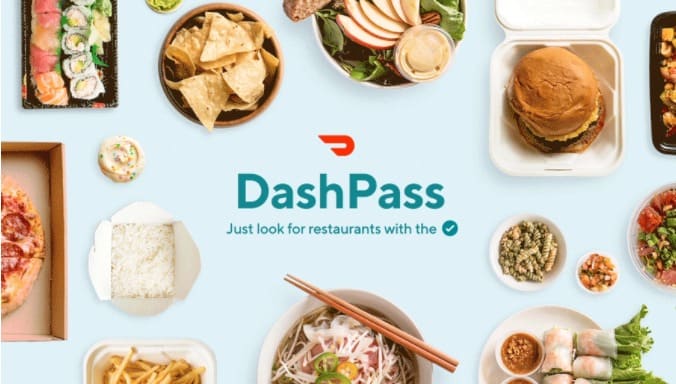 Shopping Protections
If you make a purchase on the Chase Freedom Unlimited, it'll be protected for the first 120 days against damage or theft up to $500 per claim, with a cap of $50,000 per card account. Buying something on the card will also extend a U.S. manufacturer's warranty for a year, provided it's an eligible warranty of three years or less.
What Other No-Fee Cards Should You Consider?
Whether you're looking for true cash back or just a card that can boost your transferable points balance, there are a number of solid cards out there competing for your business, all without an annual fee. Which one you ultimately decide on will depend on your specific goals and spending patterns, but here are a couple others you might want to put on your radar:
Chase Freedom Flex
The Chase Freedom Unlimited and its sister card, the Chase Freedom Flex, have a lot in common when it comes to benefits: They both feature the first-year grocery bonus, for example, as well as the dining, drugstore and Chase travel bonuses. But outside of those categories, their earnings structures couldn't be more different.
With the Freedom card, how much cash back you'll earn on a purchase depends on a rotating quarterly calendar. Four times a year, Chase unveils the coming quarter's category—or categories—and you'll earn 5% cash back up to $1,500 when you spend within those categories.
Compared with the Freedom Unlimited, there are pros and cons. Obviously, there's a big difference between 5% and 1.5%. But given that your opportunity to earn 5% is capped—and given that you never know what the bonus categories will be ahead of time and whether they'll be useful to you—some people prefer the simplicity and consistency of the Freedom Unlimited.
That said, there's also no reason you can't hold both, using the Freedom on whatever the bonus category happens to be and the Freedom Unlimited on everything else. It's a solid strategy for those who want to earn as much cash back (or as many Ultimate Rewards points) as possible.
Blue Business Plus Credit Card from American Express
If you're not wedded to Chase—and you have a business, or even a side hustle—you might want to take a look at the American Express Blue Business Plus. Like the Freedom Unlimited, this card earns points at a great rate outside of traditional spending categories, netting 2X Membership Rewards points per dollar up to $50,000 each year.
While you do have to have a business to be eligible for the card, one upside here is that you don't have to have a second card with an annual fee in order to turn your points into travel rewards. Like Chase Ultimate Rewards, Amex Membership Rewards is a valuable transferable currency with a list of travel partners that can get you pretty much anywhere you'd want to go, and that's what you'll earn right off the bat with the Blue Business Plus.
When Would It Make Sense to Pay for a Card With an Annual Fee?
While the Freedom Unlimited can be a valuable tool in your arsenal, if you're really interested in racking up free travel, it probably shouldn't be your only tool. Taking out a travel card with an annual fee will usually give you a shot at nabbing a bigger welcome bonus, access to better earnings rates and a suite of perks.
The Chase Sapphire Preferred is a perfect starter card for those who know they're specifically interested in travel rather than cash back (although that's not to say you can't also add the Chase Freedom Unlimited to your lineup, too!).
Chase Ultimate Rewards Points
after you spend $4,000 in 3 months
Benefits of the Sapphire Preferred include:
60,000-point welcome bonus offer,
2X points per dollar on travel and dining purchases
5X points per dollar on Lyft rides
25% bonus when booking travel through the Ultimate Rewards portal
Ability to transfer points to several travel partners
Complimentary DashPass for a minimum of one year
Primary car rental insurance
Trip interruption, cancellation and delay protections
Baggage delay insurance and lost luggage reimbursement
Purchase and extended warranty protection on select purchases
Bottom Line
Thanks to its solid earnings structure and the ability to change your cash back points into Ultimate Rewards, the Chase Freedom Unlimited is worth it for many people—especially since it's free!
All you've got to lose is a spot in your 5/24 lineup; Chase rejects applications from cardholders who have taken out more than five credit cards in the previous 24 months, leading some points collectors to prioritize cards with bigger welcome bonuses or cards that earn at higher rates.
Speaking of which, if you already know free travel is your focus, the Chase Freedom Unlimited might make a better supplemental card than a primary card (unless, of course, you're working to build up your credit or familiarize yourself with the points world before moving to one of those!). If you don't mind paying an annual fee, there are plenty of other cards out there that will help you reach your travel goals faster.
New to the world of points and miles? The Chase Sapphire Preferred is the best card to start with. With a bonus of 60,000 points after $4,000 spend in the first 3 months and 2x points on dining and travel, this card truly cannot be beat!
Learn More
Editors Note: Opinions expressed here are author's alone, not those of any bank, credit card issuer, hotel, airline, or other entity. This content has not been reviewed, approved or otherwise endorsed by any of the entities included within the post.