In This Article
Loading table of contents …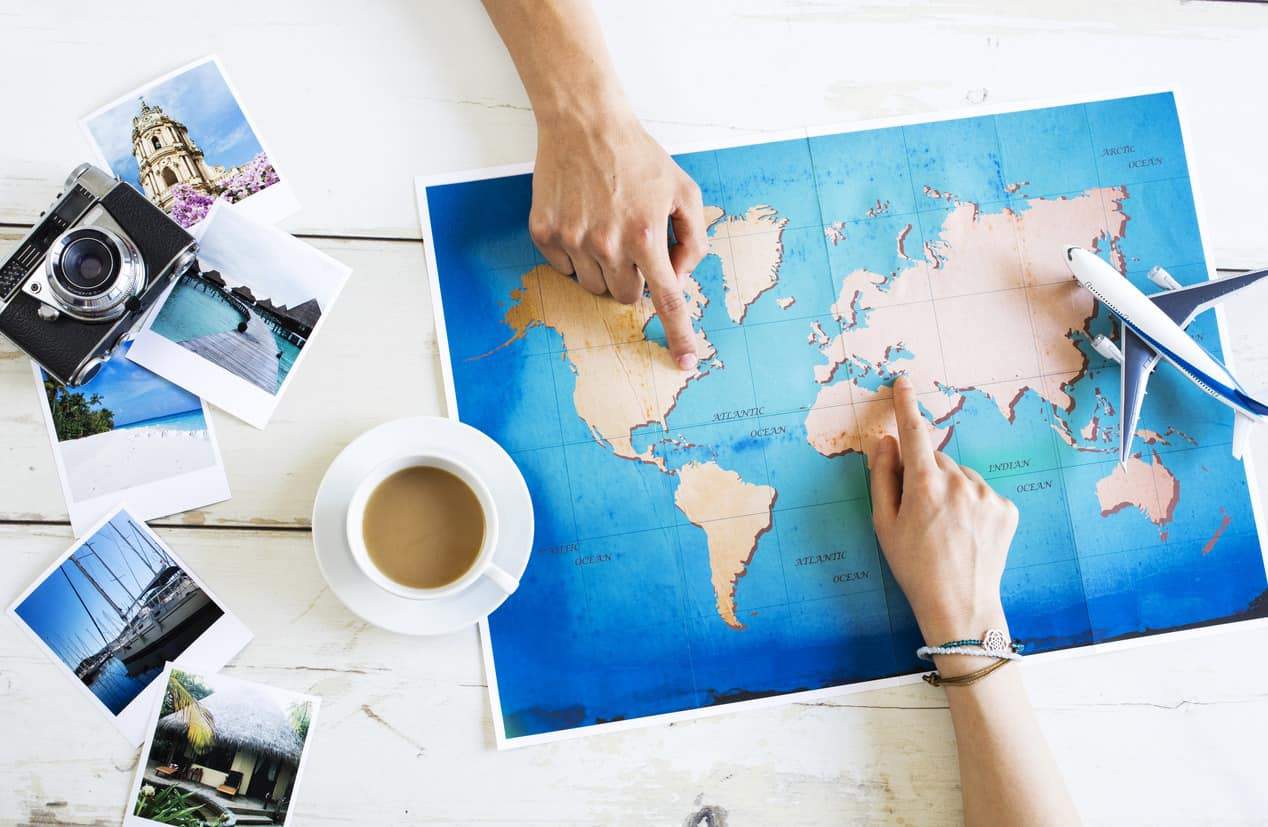 Note: Some of the offers mentioned below may have changed or are no longer be available. The content on this page is accurate as of the posting date; however, some of our partner offers may have expired. You can view current offers here.
The Platinum Card from American Express has long been a staple in the travel world thanks to the ability to earn valuable Membership Rewards points and a long list of perks to take your travel experience to the next level.
Did that sound salesy and overdone? Well, stick with us.
To start, the Amex Platinum ranks first on our list of card of best cards for lounge access. As a cardholder, you'll receive a Priority Pass Select membership which allows you to access over, 1,200 airport lounges and restaurants around the world—you can even bring 2 guests with you. On top of that, you'll also have access to Centurion Lounges and Delta SkyClubs—when you fly Delta.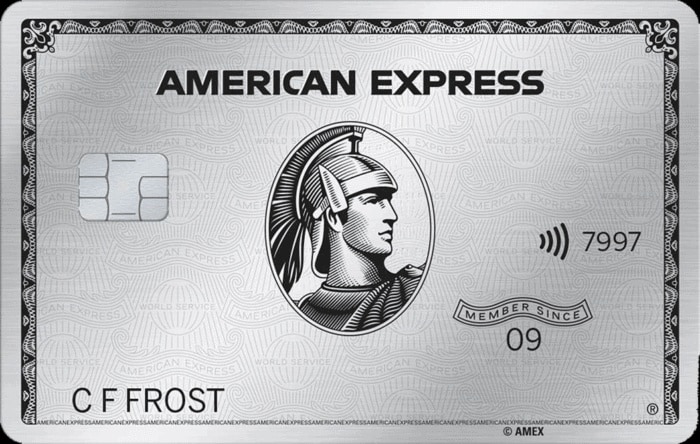 You'll also receive complimentary gold elite status with Hilton and Starwood Preferred Guest (SPG)—soon, this will be with Marriott). While gold status with Marriott won't be crazy valuable as of August 1, 2018, gold status with Hilton is enough to get you free breakfast at a number of Hilton brands.
The standard offer is 60,000 Membership Rewards points with a $5,000 minimum spend in the first 3 month. However, some have had success getting a higher welcome bonus of 100,000 points with a $5,000 minimum spend in the first 3 months by using the Card Match Tool.
Here are some of the other details you should know about the Amex Platinum:
5X on airfare purchased directly with airlines and airfare/hotels purchased through AmexTravel
1X on all other purchases
$200 Uber credits—$15 per month with an additional $20 in December
$200 airline fee credit
Access to Fine Hotels & Resorts (FHR)
To provide you with a little travel inspiration, the 10xTravel team has put together how we would use the Amex Platinum's welcome bonus. For the purposes of our examples, we'll assume that you earn 1X point per dollar on $4,400 while spending $600 on airfare purchased from airlines and prepaid hotels with Amex Travel.
This leaves us with 68,000 Membership Rewards points to use.
We'll also cover how we'd use 108,000 Membership Rewards points just in case you happen to get that offer through the Card Match Tool.
Now, let's get into it!
Bryce Conway, Founder
My first thought on how to use 68,000 Membership Rewards points would be to transfer them to Singapore KrisFlyer to book a round-trip to Europe on a Star Alliance partner in economy.
Flights can be booked for just 27,500 miles each way, which is cheaper than any of the other major carriers for this route. To book you will want to search with United to find saver space on any Star Alliance partner before calling Singapore Airlines with the flight info.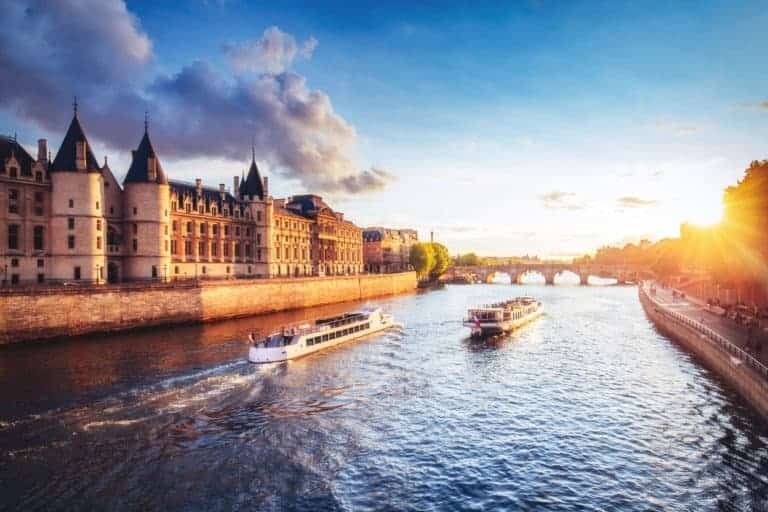 This would leave you with 13,000 Membership Rewards points that could be used toward a boutique hotel through Amex Travel or by transferring to Choice Privileges to book a stay in Northern Europe—possibly the only sweet spot hotel transfer option with Amex.
As for the 108,000, recency bias tells me to pair these with 12,000 Chase Ultimate Rewards points or Citi ThankYou Points to transfer to Virgin Atlantic Flying Club to book ANA first class round-trip to Tokyo Narita (NRT)—or Tokyo Haneda (HND)—from the east coast or central U.S. because I just did this myself. You'd only need 2,000 more Ultimate Rewards or ThankYou Points to book from the west coast.
Though answering this question with a redemption that requires even more points is a bit of a cop out so I will also mention that you can transfer 75,000 Amex Membership Rewards points to Delta to book Virgin Upper Class non-stop from New York (JFK) to London (LHR).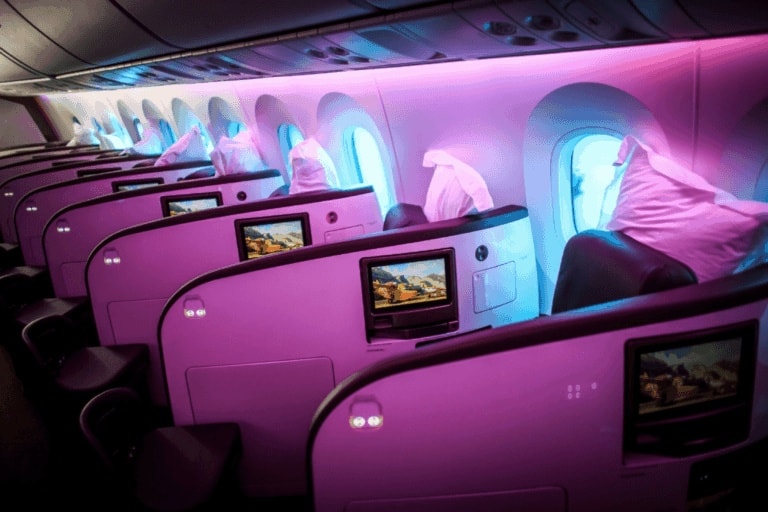 Finding availability is certainly not a guarantee but can be done if you are flexible with your dates. My first sample search with Delta found availability on a few days in August. Look for the "VS" in the top left corner to ensure you are flying on Virgin Atlantic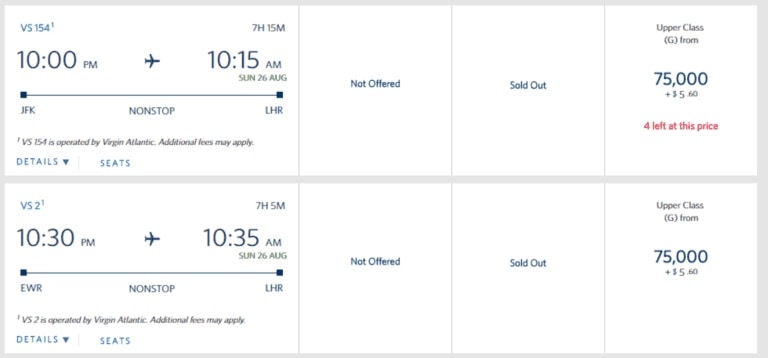 This would leave you with 33,000 Membership Rewards points which you could transfer to Singapore KrisFlyer to book an economy flight home from London (or anywhere else in Europe) to complete your trip.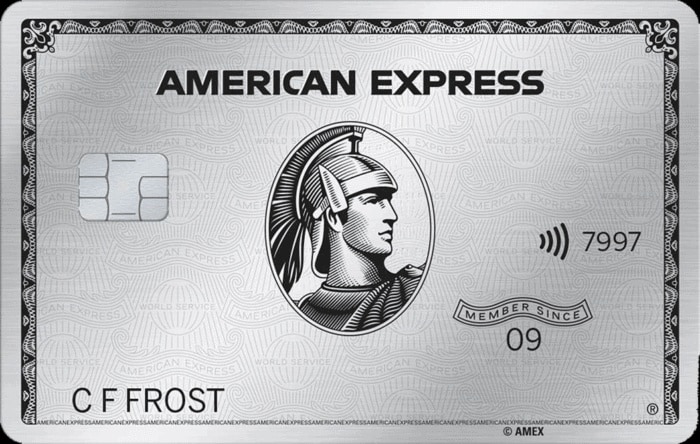 Julie Szpira, Contributor
American Express Membership Rewards are one of two transferable points currencies that transfer to Air Canada Aeroplan. Air Canada is a member of Star Alliance, so its miles can be used for flights on any Star Alliance partner.
One of the most popular uses of Aeroplan miles is 70,000 miles for a one-way first class ticket from Canada or the Continental USA to Europe 1. Europe 1 encompasses most of the countries in western Europe, and notably includes Germany.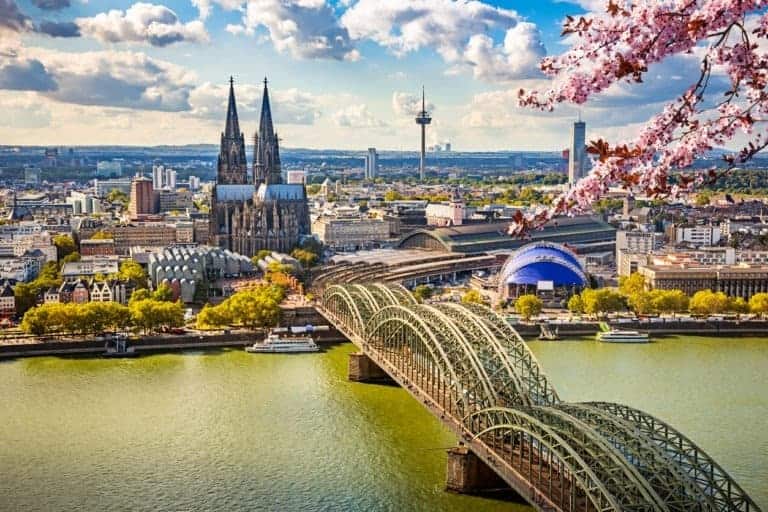 This would allow you to fly the incredibly luxurious Lufthansa first class product between the U.S. and Europe, and pay significantly less miles than the 110,000 miles United would require. It's important to note that Aeroplan awards do pass on fuel surcharges on Lufthansa flights, so although the number of miles necessary for the ticket is quite a bit lower, the fuel surcharges can be ~$500—slightly cheaper if you're flying from Europe to the U.S.
However, that award redemption is not the reason I would recommend transferring American Express Membership Rewards points to Aeroplan. I would transfer Membership Rewards points to Aeroplan if I were traveling with a lap child.
While domestic travel allows for a child under 2 to be added as a lap child to an adult ticket for no fee, international travel is a bit different. Most airlines charge 10% of the adult ticket cost, and if the adult is using miles to book the ticket, the airline charges 10% of what the cash cost of that ticket would be.
If you're flying in business or first class, 10% of the cash fare could end up being hundreds or even thousands of dollars, depending on the route and airline.
Aeroplan is a notable exception to that rule and offers one of the best "lap child" policies in the business. Aeroplan charges a flat fee of cash or miles, based on your ticketed class of service.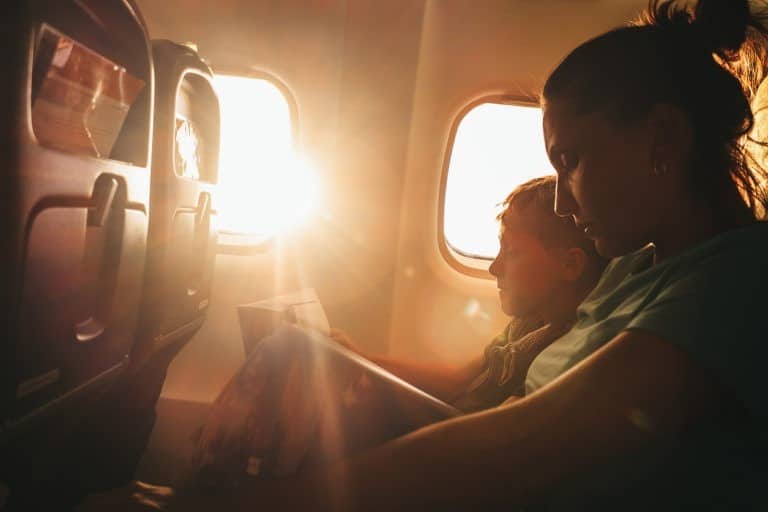 Here are the lap child rates:
Economy Class – $50 or 5,000 Aeroplan Miles
Premium Economy Class – $75 or 7,500 Aeroplan Miles
Business Class – $100 or 10,000 Aeroplan Miles
First Class – $125 or 12,500 Aeroplan Miles
You could transfer extra Membership Rewards points over to Aeroplan to cover the cost of the infant ticket, but since they are valuing the miles at 1 cent per point, I would just pay cash to cover the infant fee.
With 68,000 Membership Rewards points, I would book a one-way business class flight from the Canada & Continental USA to Europe 1 or Europe 2. The award would cost 55,000 or 57,500 miles one-way, respectively, and adding an infant to the ticket would only require an extra $100.
Booking a flight on  United, SWISS, SAS or Turkish Airlines would require minimal fuel surcharges if any at all, so the cash cost would be fairly low.
By comparison, booking the same one-way business class flight using United MileagePlus miles would require 60,000 miles if operated by United Airlines, or 70,000 miles if operated by a Star Alliance Partner. While the number of miles isn't significantly higher, the lap child fee would be 10% of the cash price. One-way business class fares from the U.S. to Europe can run you $3,000-5,000, so the infant fee would be $300-500 which is significantly more than the lap child fee from Aeroplan.
With 105,000 Membership Rewards, I would book a business class flight from Canada & Continental USA to Asia 1 or Asia 2 for 75,000 or 77,500 miles one-way, respectively, and add an infant for that same $100 discussed above. For flights operated by EVA Air, the fuel surcharges are minimal.
Overall, Aeroplan offers a great option for award flights for families traveling with a lap child. If you don't have enough Membership Rewards points to book both adults on Aeroplan tickets, it's not a big deal. You'll be redeeming your miles for Adult 1 and lap child to fly on Star Alliance flights, so you can use United MileagePlus miles or miles from other Star Alliance programs to book Adult 2 on the same flight!
Caroline Lupini, Contributor
One of my favorite American Express Membership Rewards transfer partners to use is Air France-KLM Flying Blue. My absolute favorite time to redeem Flying Blue miles for a Promo Award from the U.S.
These awards are only valid for a set time period and to certain cities, but offer a discount of 25-50% off regular award prices! At 50% off, this means that you can book an economy flight to Europe for less than 25,000 Flying Blue miles round-trip! That's lower than the price that most airlines charge to fly within the U.S., so it's an incredible deal!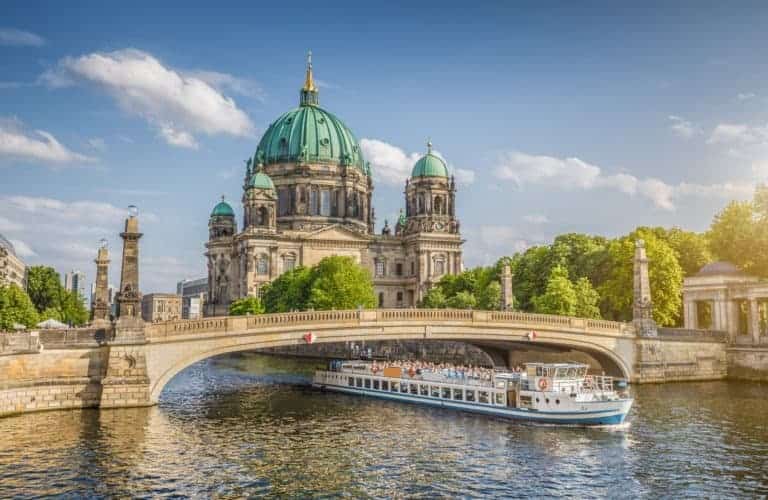 If business class is more your style, you won't typically have quite as many opportunities to redeem for Promo Awards, but when Promo Awards are available they are a great deal in business class too—generally, these are 25% off. Flying Blue imposes higher fuel surcharges than many other options to get to Europe, but when you're saving that many miles it's worth paying a little extra cash if you ask me!.
With 68,000 Flying Blue miles, you could book three round-trip flights in economy with the lowest Promo Award price that I've seen of 11,000 miles one-way. That's a crazy cheap way to get yourself and a couple of friends to Europe! Better yet, if you can get the 100,000 Card Match offer and take your whole family!
John Tunningley, Contributor
Having just recently signed up for Amex Platinum (learn more), I was excited to jump into this challenge and go searching for some of the best options for the 68,000 membership rewards points that will soon be in my account.
After taking a quick glance at the transfer partners to refresh my memory, I realized Etihad was on the list and couldn't help but think of one of the best deals in travel. For 25,610 miles transferred to Etihad Guest you can book a one-way business class ticket from Prague (PRG) to Seoul (ICN) on Czech Airlines.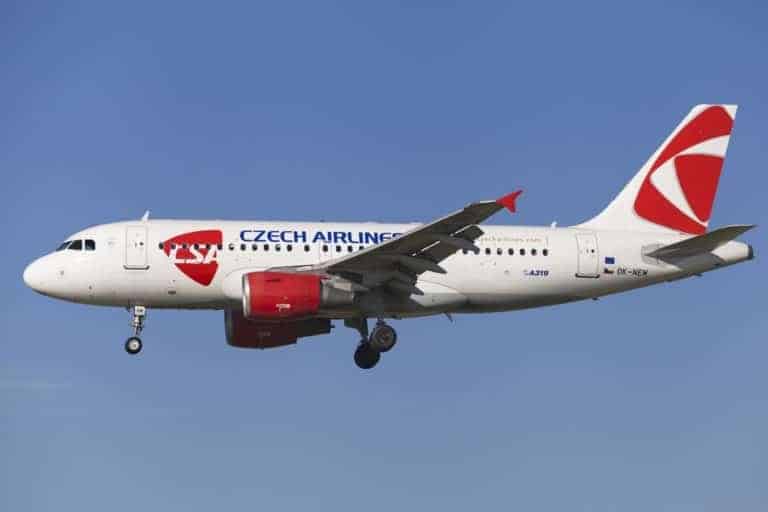 This is hands down the cheapest way to get from Europe to South Korea in business class and with 68,000 points you could book this round trip or book it one-way for you and a significant other and still have a little under 15,000 Membership Rewards points to book your next trip.
If you're one of the lucky ones and you received the offer of 100,000 Membership Rewards points, that completely changes the game. While you can use these points to get yourself just about everywhere, I'm going to continue my series of providing options for you and your family.
You can use the 108,000 Membership Rewards points to fly a family of 4 to Europe ROUND-TRIP! For 13,000 Avios each direction you can book off peak flights from Boston (BOS) to Dublin (DUB) using British Airways Avios.
You will need to call in to British Airways to make this booking but being able to fly your entire family from the east coast (or Chicago) to Dublin for 104,000 miles is worth a little time on the phone with an agent.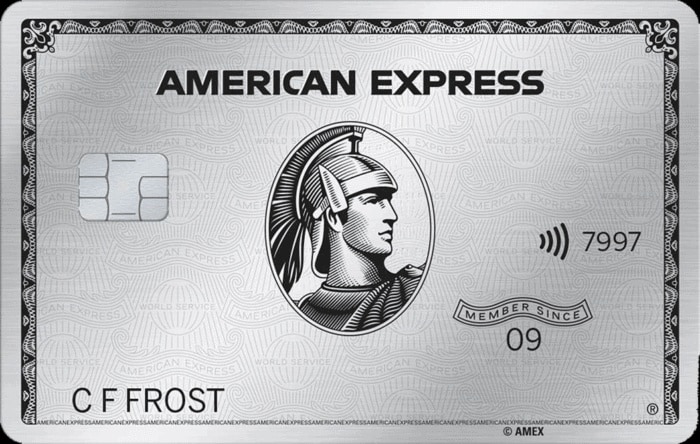 Travis Cormier, Contributor
I'm following in Bryce's footsteps, but heading in the other direction to the Hawaii. If I had 68,000 Membership Rewards, I would transfer them to Singapore KrisFlyer to get 2 round-trip tickets to Hawaii in economy.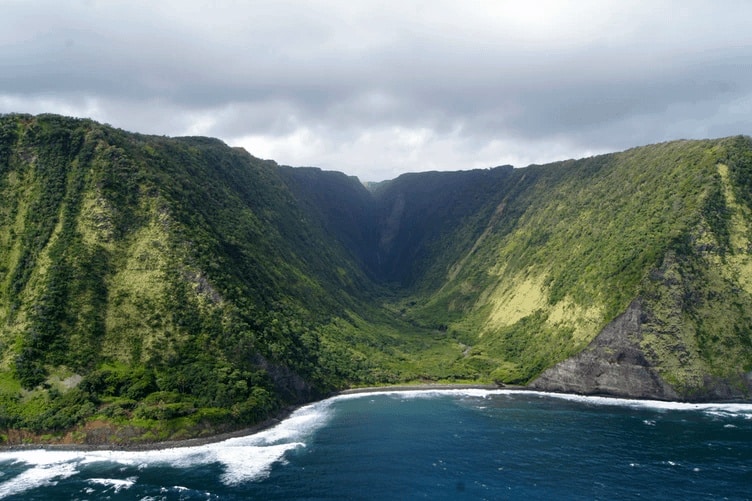 Singapore charges 35,000 KrisFlyer miles per person to fly round-trip from the U.S. to Hawaii on United. Since you, hopefully, have some Ultimate Rewards points lying around, you would need to transfer an extra 5,000 to Singapore KrisFlyer. If you prioritized Chase cards impacted by the 5/24 rule before getting the Amex Platinum, this shouldn't be a problem.
Depending on where you are in the U.S., getting to Hawaii may take longer than getting to Europe. If you're departing JFK, flights to Europe may be under 7 hours while flights to Hawaii can be 10-11 hours.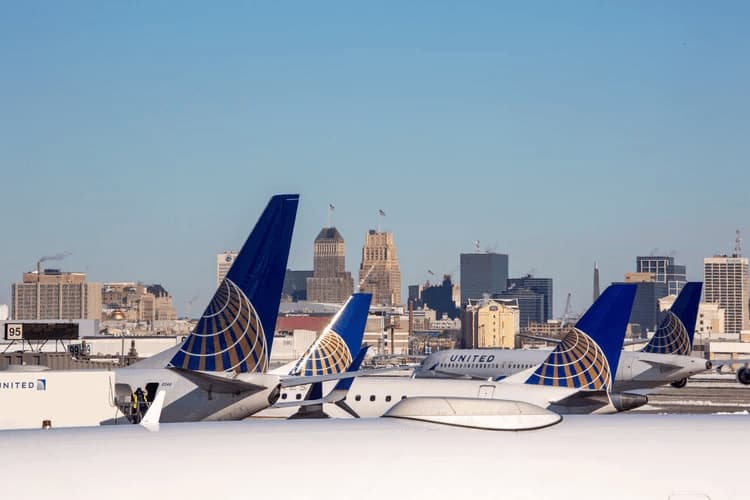 That's why, if I had 108,000 Membership Rewards I would still transfer them to Singapore KrisFlyer to travel to Hawaii. Except, instead of flying in economy I would fly business class. Singapore KrisFlyer gets you round-trip business class awards from the mainland to Hawaii for only 60,000 points per person.
Again, you'll need to top off your account with 15,000 points. This is really easy, considering Singapore is also a transfer partner of Chase Ultimate Rewards, Citi ThankYou Points and Marriott Bonvoy Rewards.
If you don't have the ability to top off your account though, you could fly business one-way and economy in the other direction. This would only take 47,500 points per person round-trip. My preference would be to fly business class on the way back. I just got off vacation, why stress myself out with economy for 10+ hours?!
Spencer Howard, Editor in Chief
If you weren't able to take advantage if Iberia's promo to earn up to 90,000 Iberia Avios, all is not lost. As a partner of Membership Rewards, you can transfer points to Iberia Plus and book a great business class trip to Spain.
For just 68,000 Iberia Avios, you can book a round-trip business class trip on Iberia to Madrid (MAD) from Chicago O'hare (ORD), New York (JFK) and Boston (BOS). Yes, round-trip. When you consider that American AAdvantage would require 57,500 miles for just a one-way award on Iberia to Europe, this is a screaming deal.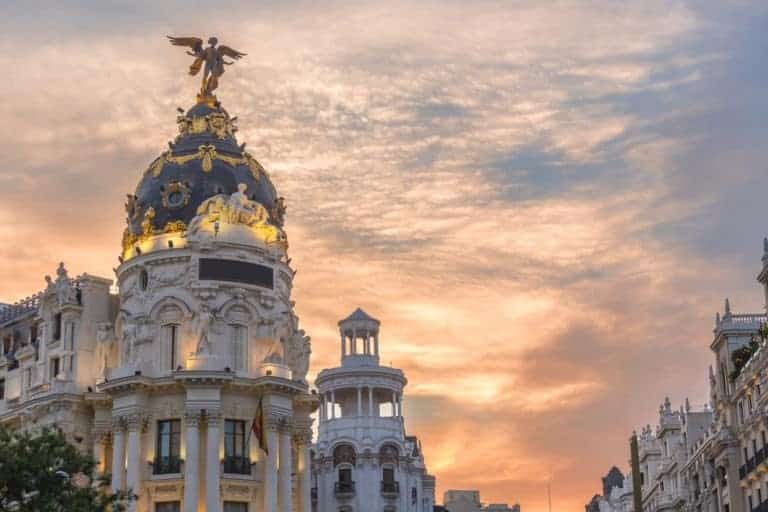 The taxes and fees on this route are also quite reasonable at around $200. If you put the taxes and fees on your Amex Platinum, you'll even earn 5X points per dollar. Of course, you might decide you prefer to have trip delay and baggage delay coverage from the Chase Sapphire Reserve, Chase Sapphire Preferred or Citi Prestige.
Yes, I arranged our hypothetical so I'd have enough points to book this flight.
Now, with 108,000 Membership Rewards, I'd take advantage of Etihad's partnership with Royal Air Maroc. For 88,000 Etihad Guest miles, you can book a round-trip business class ticket from JFK or Washington Dulles (IAD) on Royal Air Maroc's Boeing 787 Dreamliner to Casablanca (CMN).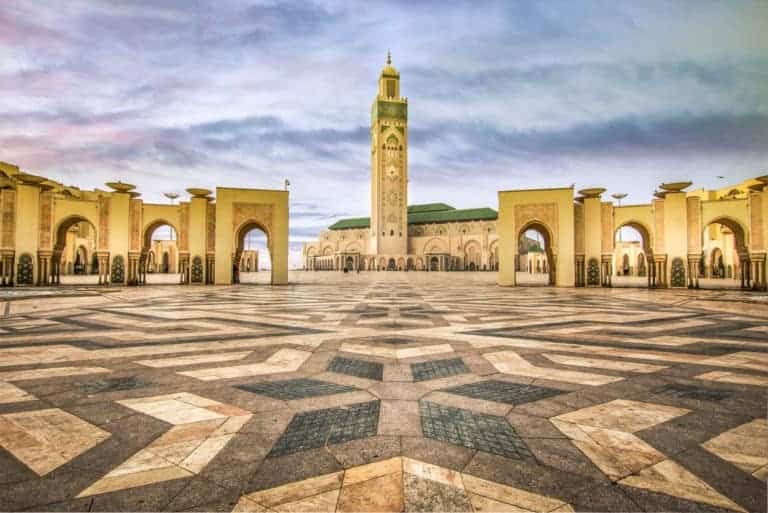 If you've already seen Casablanca or just prefer to visit another country in Africa, the Middle East or Europe, you can even include a connection at no extra cost. Personally, I think it would be a great way to get to the Middle East at Royal Air Maroc also operates a 787 to Doha (DOH). You might even be able to book a long layover in Casablanca that would give you enough time to leave the airport and explore a little.
With the remaining Membership Rewards points, you might even be able to book a separate ticket to/from JFK or IAD with British Airways Avios—or, possibly, Iberia Avios.
Bottom Line
Clearly, Amex Membership Rewards points can provide plenty of options for booking solo travel, a couple's trip and family travel. Regardless of your travel style, a big boost to your Membership Rewards points balance from the Amex Platinum's welcome bonus can go a long way.
Hopefully, you'll be one of the lucky few who is able to use Card Match to get the 100,000-point offer so you can book even more travel. Maybe you could even splurge on a business class award to enjoy what our own Julie Szpira likes to call "princess travel".
Since there are tons of options with Membership Rewards, I hope you'll explore the many other options for using them to see the world. Hopefully, you can use the benefits of the Amex Platinum to enjoy a lounge or two (or three or four) as you explore the world.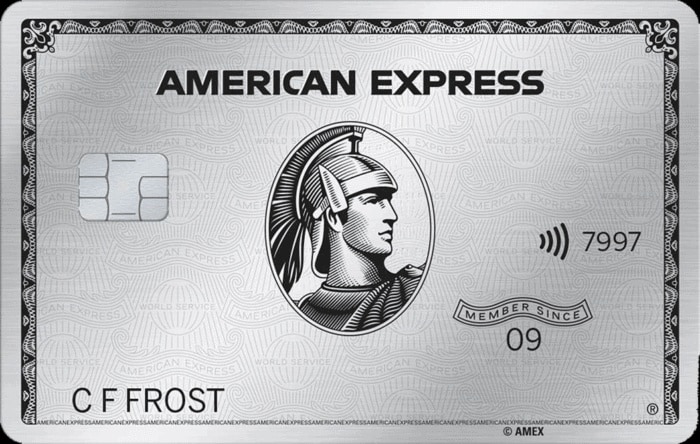 New to the world of points and miles? The Chase Sapphire Preferred is the best card to start with.

With a best-ever bonus of 100,000 points after $4,000 spend in the first 3 months, 5x points on travel booked through the Chase Travel Portal and 3x points on restaurants, streaming services, and online groceries (excluding Target, Walmart, and wholesale clubs), this card truly cannot be beat for getting started!
Learn More
Editors Note: Opinions expressed here are author's alone, not those of any bank, credit card issuer, hotel, airline, or other entity. This content has not been reviewed, approved or otherwise endorsed by any of the entities included within the post.