Note: Some of the offers mentioned below may have changed or are no longer be available. You can view current offers here.
Capital One shook things up in the miles and points world late last year when they announced they would be introducing airline transfer partners. Three Capital One cards provide access to these partners including:
Capital One Venture Rewards Credit Card
Capital One Spark Miles For Business
Capital One Spark Miles Select For Business
Today, several members of the 10xTravel team are going to show you how they'd take advantage of the 50,000-mile welcome bonus that currently comes with the Capital One Venture card.
Before we get into the good stuff, let's take a quick look at the card details:
Earn 50,000 miles when you spend $3,000 in 3 months
Earn 2X on all purchases
$95 annual fee (waived the first year)
Once you hit the minimum spend, you will have 56,000 Capital One miles so that's the number we're going to use in this post. Keep in mind, Capital One transfers to most partners at a 2:1.5 ratio. If you think about it that way, every dollar you spend will earn 1.5X airline miles.
Now, let's get into it!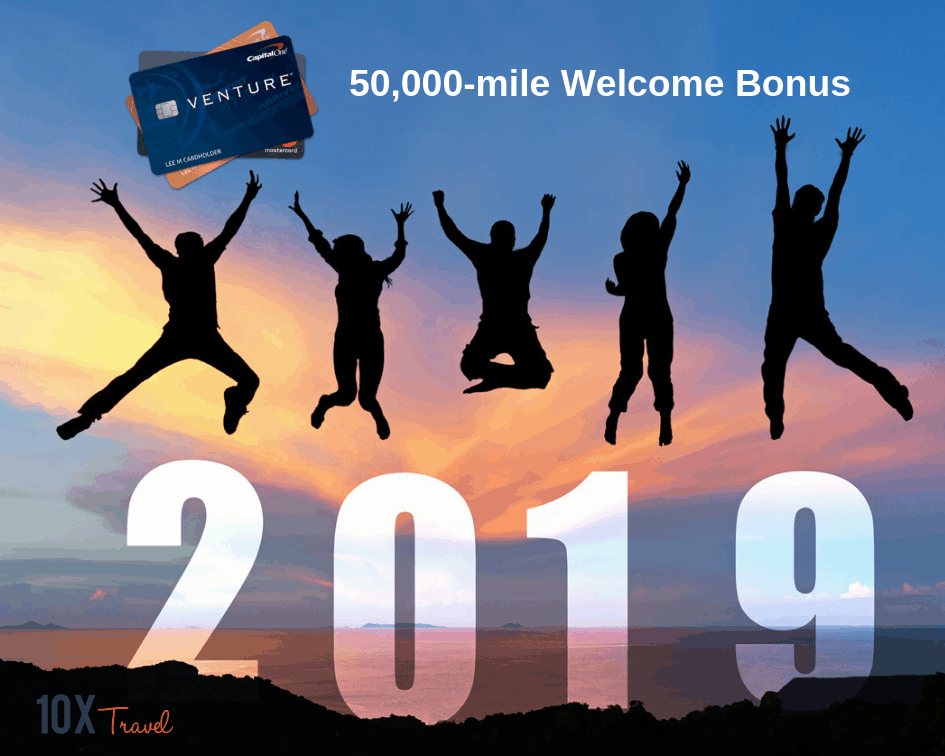 Anna Zaks
I travel to Europe quite a bit, so I would transfer these points to Air Canada's frequent flyer program Aeroplan and book a business class ticket.
Capital One miles transfer to Aeroplan at a 2:1.5 ratio so after I transfer 56,000 miles to Aeroplan, I'll end up with 42,000 Aeroplan miles.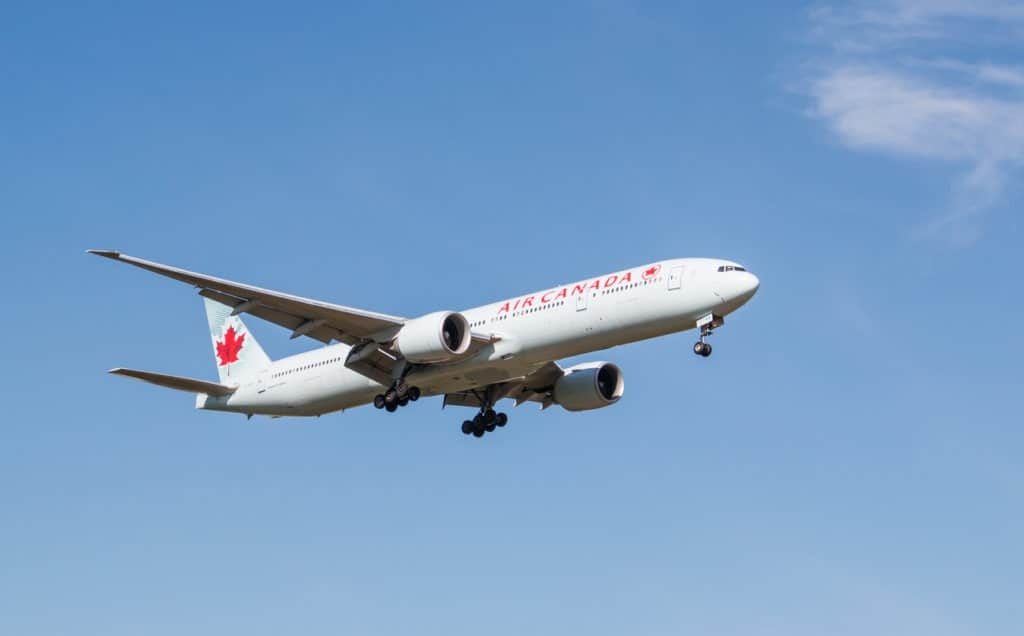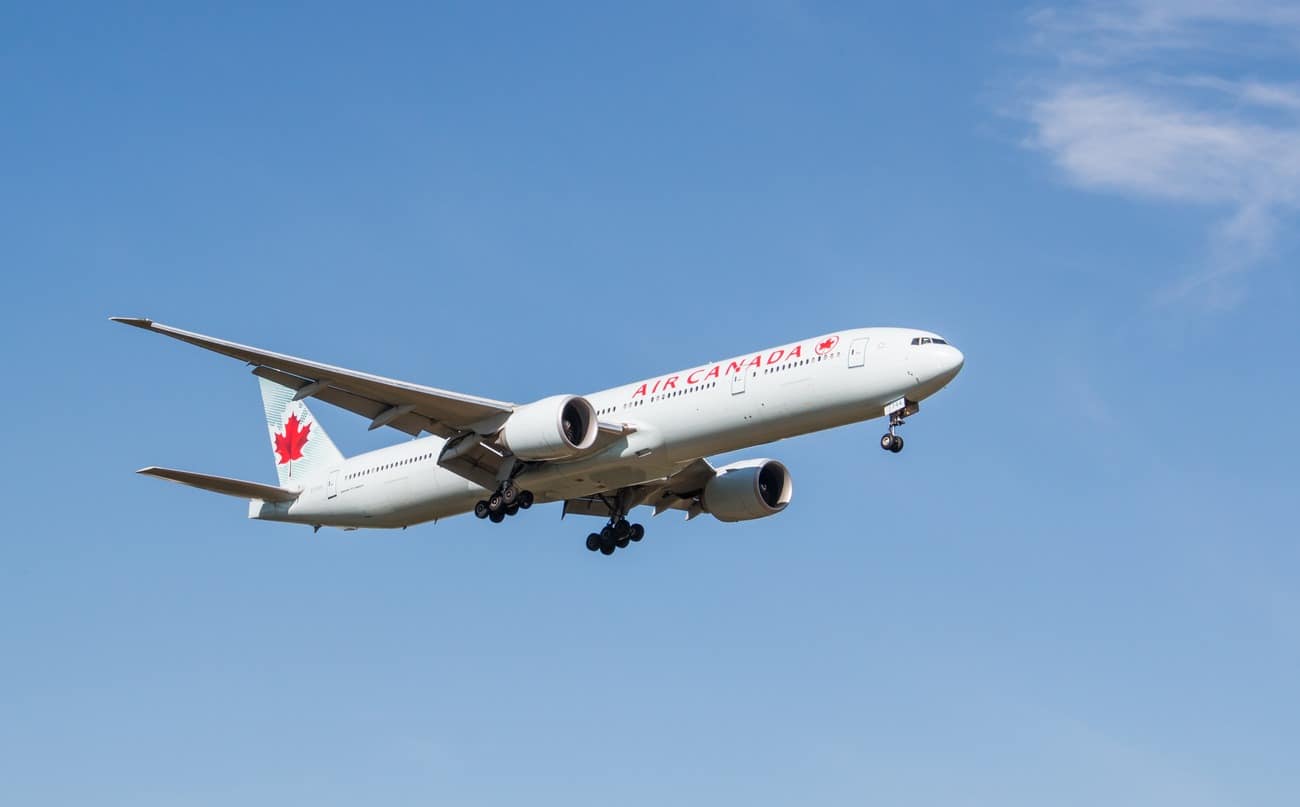 Why Aeroplan? Aeroplan is a Star Alliance carrier which offers lots of different options to get to Europe. Many of its partners, including United, Austrian, SWISS, LOT and Turkish Airlines, fly to Europe.
Aeroplan has a zone-based award chart and divides Europe into two zones, Europe 1 and Europe 2. These are one-way award rates on Aeroplan:
| | | |
| --- | --- | --- |
| | Europe 1 | Europe 2 |
| Economy Class | 30,000 miles | 37,500 miles |
| Premium Economy | 37,500 miles | 45,000 miles |
| Business Class | 55,000 miles | 57,500 miles |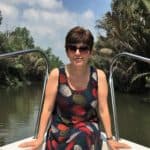 So, let's say I wanted to go to one of my favorite cities – Vienna, Austria – is included in Europe 1, and, as you can see from the chart above, I'll have more than enough miles for an economy or economy-plus ticket.
But, it's a long flight and I'd rather fly in business class. American Express Membership Rewards points also transfer to Aeroplan. So all I'd need to do is transfer an additional 13,000 Membership Rewards points to Aeroplan and I'll have enough for a lie-flat business class seat!
See you in Vienna!
---
Anya Kartashova
Avianca LifeMiles might not be an all-too-familiar program to all, but you will definitely want to familiarize yourself with it quickly.
The Colombian airline is part of the Star Alliance, but you also can use LifeMiles to book flights with non-alliance partners Iberia (Oneworld) and Aeroméxico (SkyTeam). Personally, I'd look at using Capital One miles to book some domestic flights.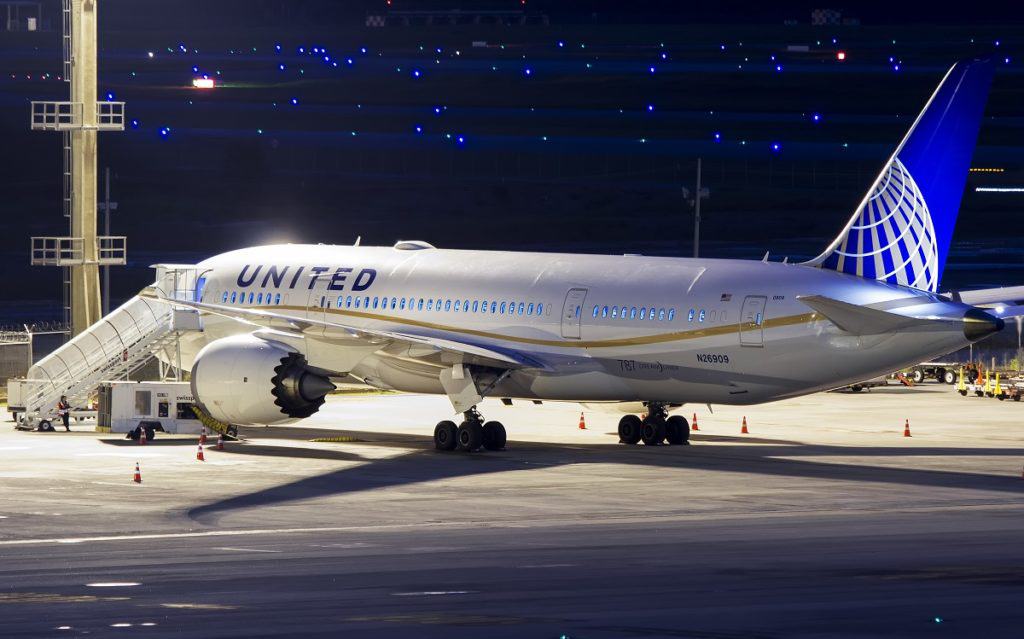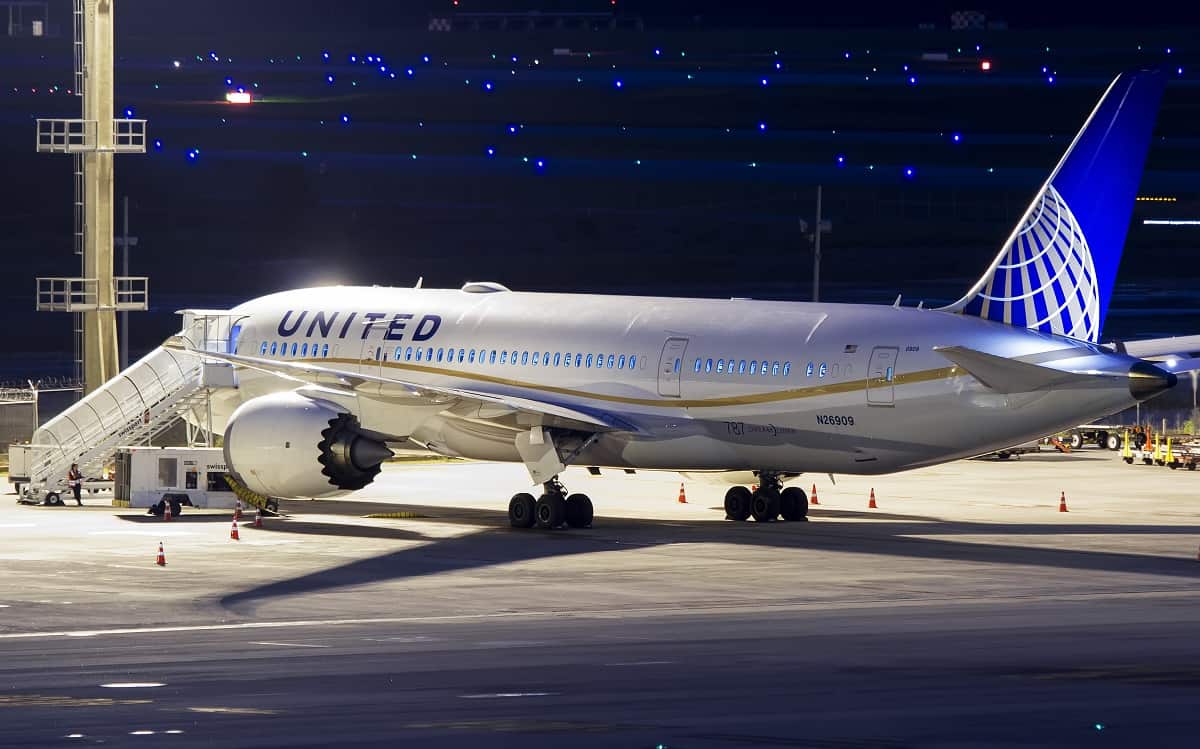 Domestic United Airlines Flights for 7,500 to 12,500 Miles
United Airlines travelers, rejoice! It's possible to book short-haul United-operated flights via LifeMiles for fewer miles than with United's own MileagePlus program. Avianca divides the contiguous United States into three travel zones, and any one-way economy award within a single travel region will set you back just 7,500 Avianca miles.
U.S. award zones are broken up as follows:
| | | |
| --- | --- | --- |
| United States 1 | United States 2 | United States 3 |
| Connecticut | Alabama | Arizona |
| Delaware | Arkansas | California |
| Kentucky | Florida | Colorado |
| Maine | Georgia | Idaho |
| Maryland | Illinois | Nevada |
| Massachusetts | Indiana | New Mexico |
| Michigan | Iowa | Oregon |
| New Hampshire | Kansas | Utah |
| New Jersey | Louisiana | Washington |
| New York | Minnesota | Wyoming |
| North Carolina | Mississippi | |
| Ohio | Missouri | |
| Pennsylvania | Montana | |
| Rhode Island | Nebraska | |
| South Carolina | North Dakota | |
| Vermont | Oklahoma | |
| Virginia | South Dakota | |
| Washington, D.C. | Tennessee | |
| | Texas | |
| | Wisconsin | |
A one-way flight within each zone costs 7,500 miles. Flights from Zone 1 to Zone 2 cost 10,000 miles, and trips from Zone 1 or Zone 2 to Zone 3 go for 12,500 miles each way. The same flights booked with MileagePlus require 12,500 miles, no matter what distance you fly.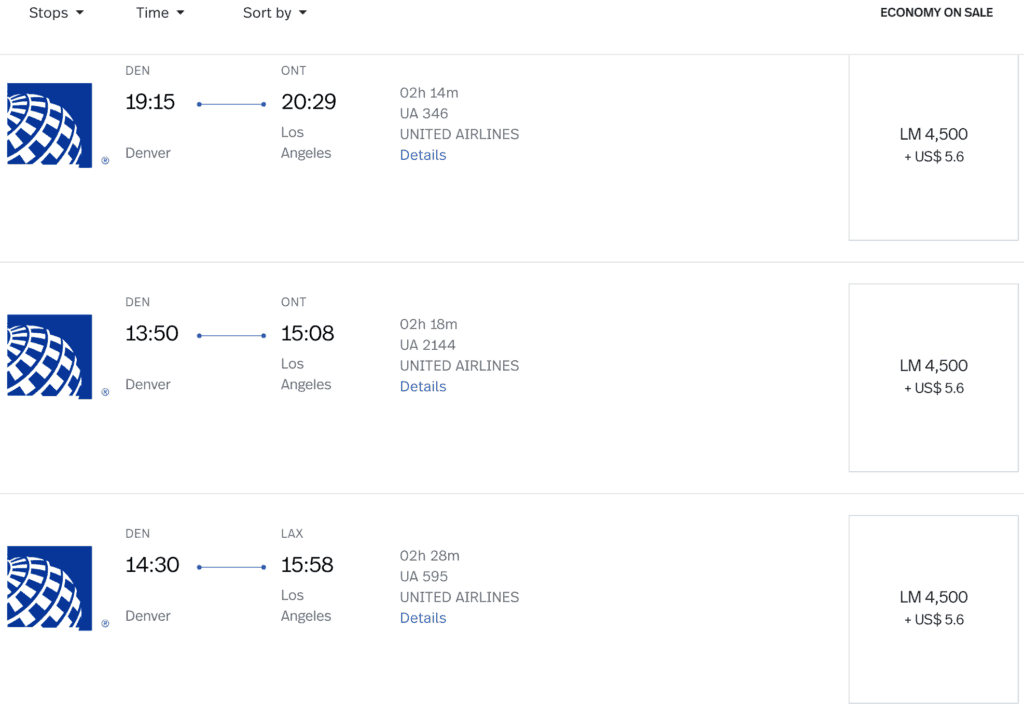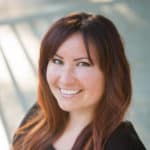 For example, a flight from Denver to Los Angeles is listed for just 4,500 miles one-way, which is even lower than the advertised rate of 7,500 miles – LifeMiles occasionally runs discounted awards. Some of these options fly to Ontario International Airport in California, but it's just 38 miles east of Downtown Los Angeles.
---
Caroline Lupini
One of my favorite airline sweet spots of all time is Air France-KLM Flying Blue's Promo Awards. Every other month, Flying Blue publishes a number of destinations that are available for reduced-price awards in both economy and business class.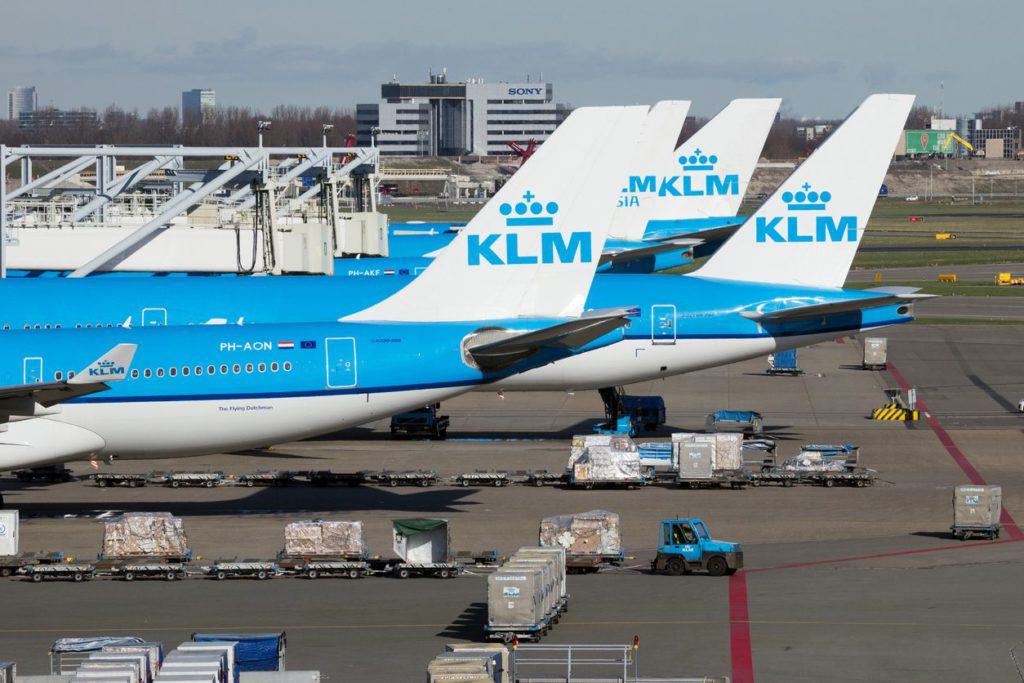 Typically, these discounts are for 25% to 50% off your flights, which means that you can book awards between the U.S. and Europe for as little as 12,500 miles in economy or 26,500 miles in business class.
The 25% discounts generally appear more often than 50% discounts, but these Promo Awards are still a great deal if you can work within their restrictions! The restrictions involve both booking dates and travel dates. For example, the March 2019 Promo awards must be booked in March, and travel must take place between May 1, 2019 and June 30, 2019. So, Promo Awards aren't a great option if you're looking to plan a trip many months in advance.
Flying Blue does typically have higher surcharges on their tickets than other award programs, but when you're saving 25% – 50% of your miles, you can still come out ahead. Just consider what your other options are to make sure you're getting a good deal before you transfer!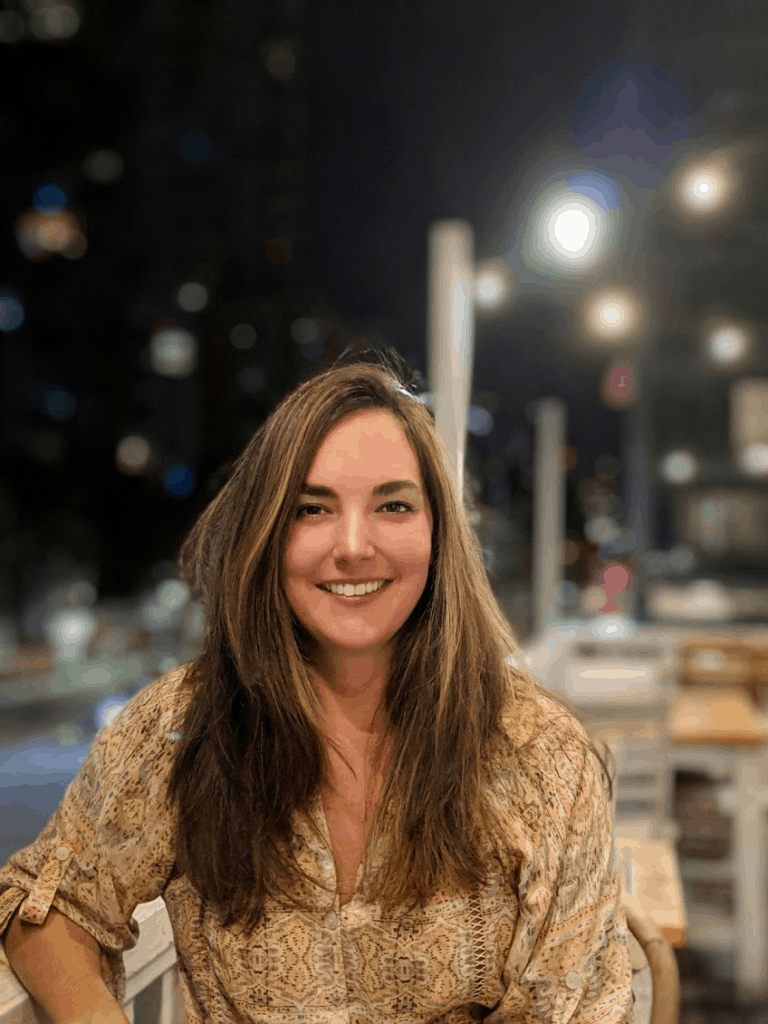 March's Promo Awards don't touch any U.S. destinations, but flying out of Toronto might not be a bad option. This month, you can book a flight from Toronto to Paris for only 48,750 Flying Blue miles each way. Keep in mind that since Capital One Venture miles transfer to Flying Blue at a 2:1.5 rate, you'll actually need to transfer 65,000 Capital One miles for that one-way business class ticket.
Chase Ultimate Rewards, Citi ThankYou Points and American Express Membership Rewards also transfer to Flying Blue. If you don't have quite enough Capital One miles, you can easily top off with a transfer from one of these programs.
---
Matt Brown
I'm always on the lookout to try airlines I haven't flown before as well as ones with unique routings. With the welcome bonus in hand from the Capital One Venture Card, I'd consider using the miles to book a round-trip business class flight on Cathay Pacific's fifth freedom route from New York (JFK) to Vancouver (YVR).
If you're looking to get from the East Coast to the West Coast in style, then why not fly with a top-rate Asian carrier when you have the chance?
Capital One miles points transfer to Asia Miles at a rate of 2:1.5. This means that the 56,000 Capital One Venture Rewards points that you've earned from the welcome bonus transfers into roughly 42,000 Cathay Pacific Asia Miles. You'll need 25,000 Cathay Pacific Asia Miles in total to book this flight in business class one-way, or 50,000 to book it round-trip.
Thankfully, Asia Miles is also a transfer partner of both American Express Membership Rewards and Citi ThankYou Rewards. Therefore, you can quickly top off from those accounts for the remaining 8,000 Asia Miles that are needed to complete your booking for round-trip flights in business class.
If you really want to push the envelope, consider booking this flight one-way in first class for just 40,000 miles. Cathay Pacific is known for its luxurious first class product, so getting to sample it on this transcontinental journey would be the way I would do it!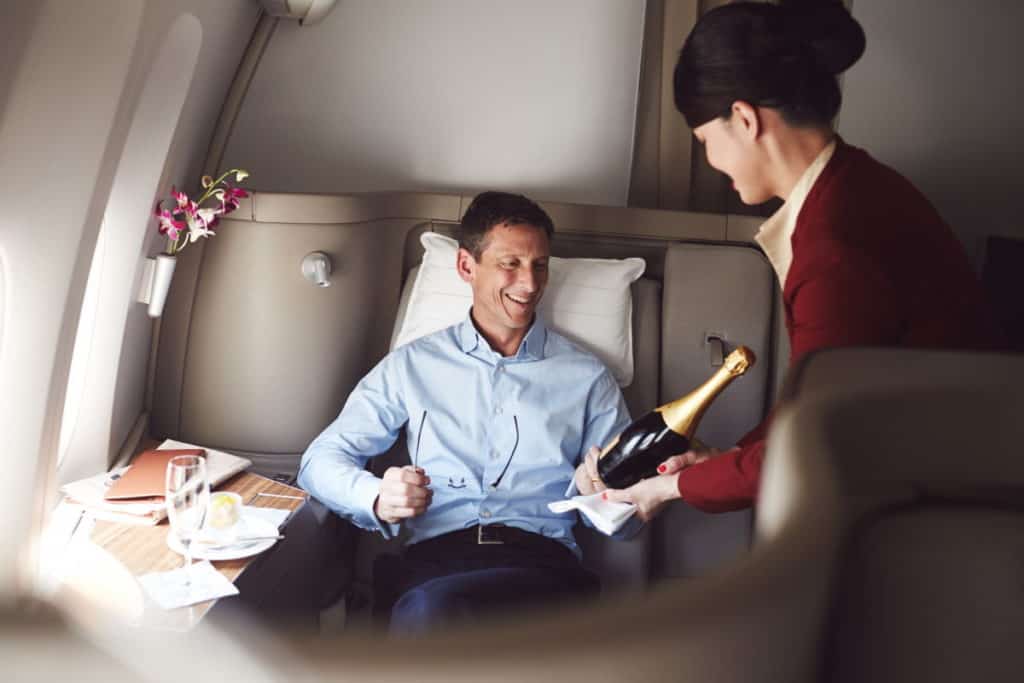 You can figure out your return flight logistics while you're sitting at 40,000 feet in your enormous lie-flat seat drinking endless pours of the highly regarded Krug champagne while wearing your comfortable pajamas and eating more food than you'll care to consume.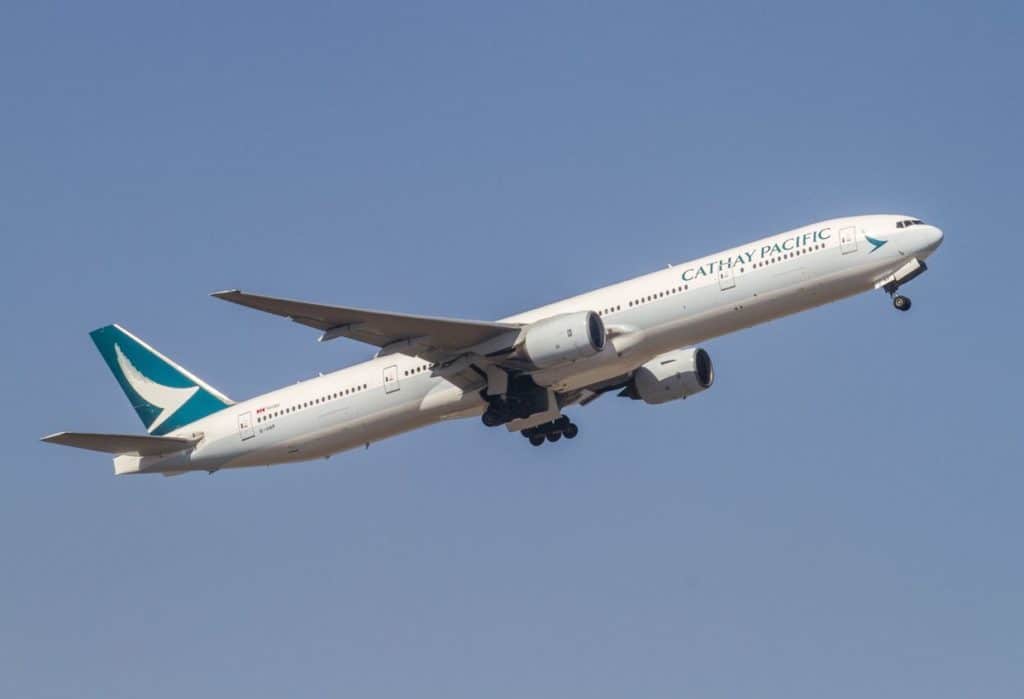 Cathay Pacific first class award availability can be tough to find, but fortunately, business class seats are a bit easier. It is customary for Cathay Pacific to release more award seats close to departure, so you'll want to look as soon as award space is released, or close to your travel dates (within a week or so).
Once you've found the availability, transfer your miles and complete your booking. Then all you have to do is look forward to a luxurious evening of travel!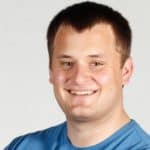 If you book first class, you should arrive at JFK early enough to try the American Airlines Flagship First Dining experience.
Of course, using 56,000 Capital One miles isn't necessarily the best way to book this flight. But, if booking Cathay Pacific first or business class all the way to Hong Kong isn't on your radar in the near future, why pass up a way to sample the experience for 6 hours while crossing North America?
If you're looking for alternatives, you can book using:
35,000 Alaska Airlines Mileage Miles one-way in first class, or 25,000 one-way in business class
55,000 American Airlines AAdvantage Miles one-way in first class, or 30,000 one-way in business class
55,000 British Airways Avios one-way in first class, or 37,500 one-way in business class
---
Travis Cormier
When deciding how to use the Capital One Venture bonus, my first thought was to look at some of the more exclusive Capital One transfer partners. The one that really caught my eye was Qantas. The only other U.S. bank partners with Qantas is Citi with its ThankYou Points program. After digging a bit deeper, I knew this would be a great use of the bonus.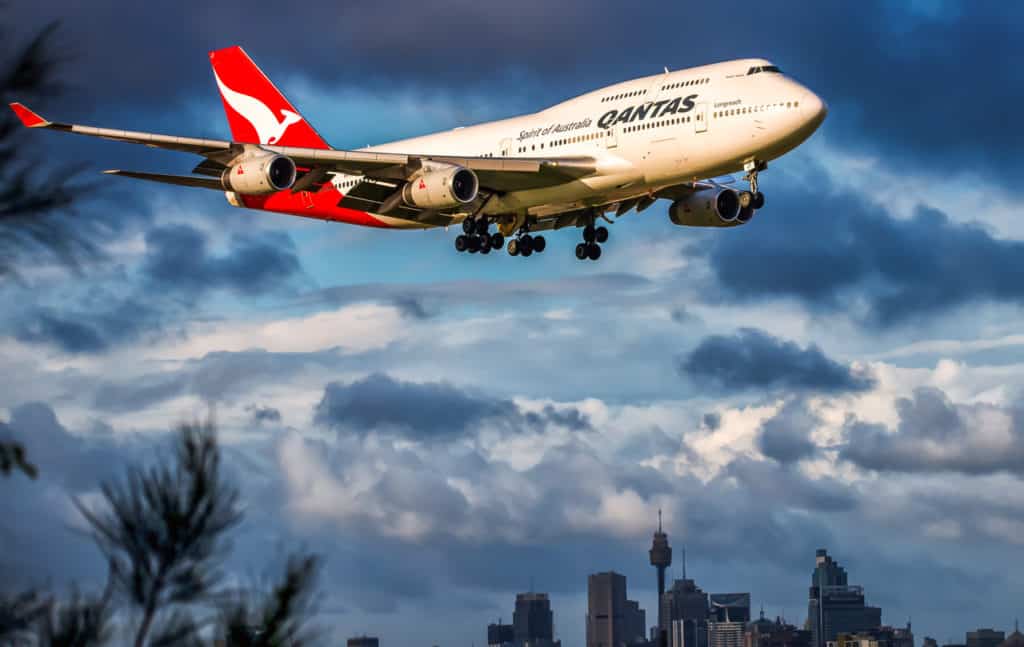 Capital One miles transfer to Qantas Frequent Flyer at a 2:1.5 rate, meaning you'll get 1.5 Qantas points for every 2 that you transfer. When you transfer the full 56,000 points from the bonus you'll have 42,000 Qantas Frequent Flyer miles.
There are a few great ways to use Qantas Frequent Flyer miles, but I'm going to focus on my favorite. One of the best uses, in my opinion, is to get some quality beach time. With 42,000 Qantas Frequent Flyer miles, you can get to some amazing beach locations all over Mexico and the Caribbean.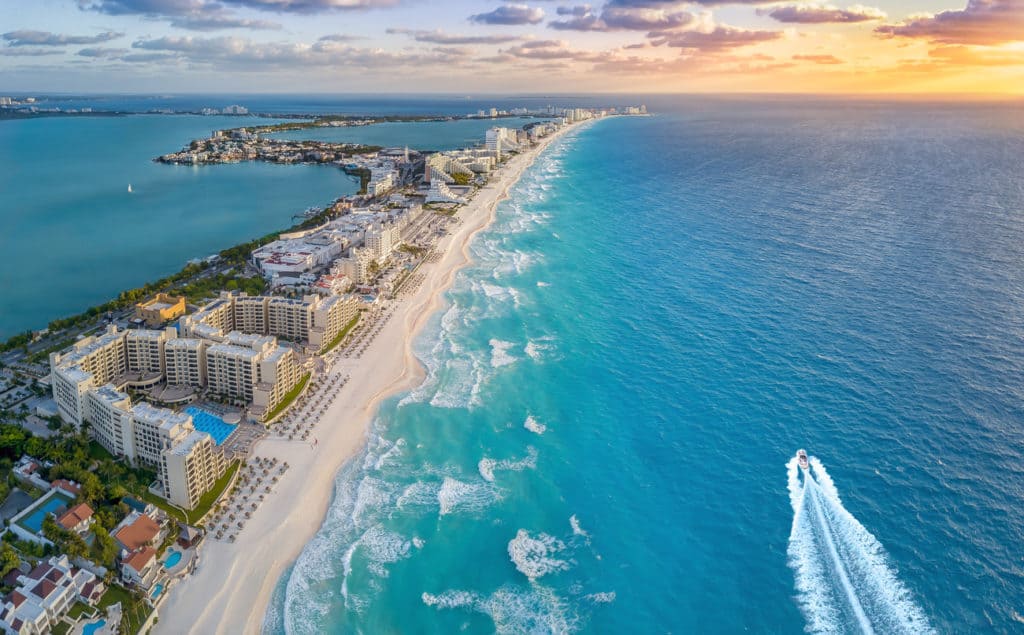 Qantas has 3 award charts, and they're all distance-based. Qantas' lowest cost award chart is reserved for flights on Qantas and a few select partners. One of those select partners is American Airlines, and you can get some flights for next to nothing.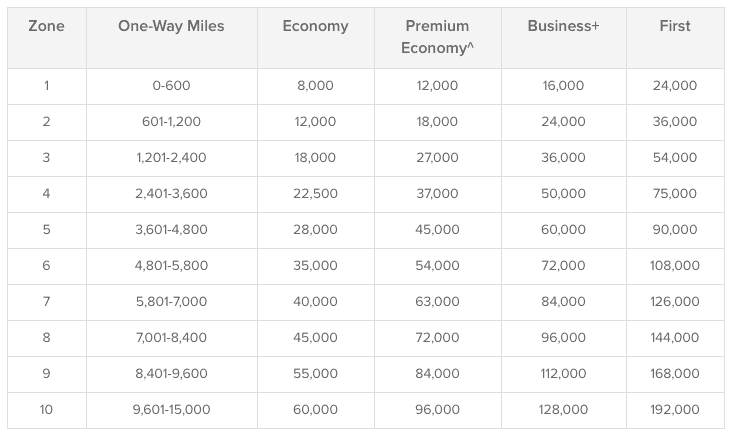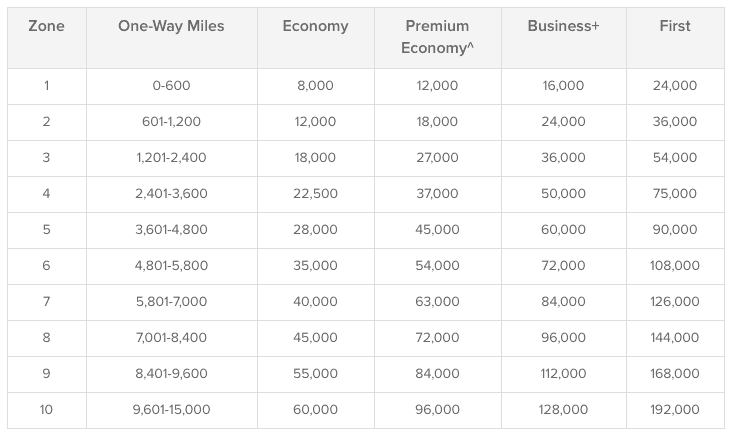 If the flight is less than 1,200 miles one-way, you'll need fewer Qantas points to book than if you used American AAdvantage miles. Those of you near American hubs in the southern U.S., such as Phoenix (PHX), Dallas (DFW), and Miami (MIA) will have some great options.
A flight from Miami to Montego Bay would be 524 flight miles, so you would only need 8,000 Qantas Frequent Flyer points to book the flight compared to 15,000 American miles. Dallas is 1,028 miles to Cancun and would only require 12,000 Qantas points in economy.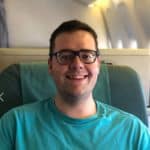 If you really wanted to go for an exotic beach adventure, you could use your Qantas points to travel a bit further. There's another partner of Qantas that uses this same award chart: Fiji Airways.
Fiji Airways has a non-stop flight between Los Angeles (LAX) and Fiji (NAN). The total distance? 5,519 flight miles. Comfortably fitting into the zone that costs only 35,000 Qantas points. Although you'll need a few more points to have enough for a round-trip ticket, you may just decide you want to stay in Fiji forever.
Whether you're looking to get away to the islands of Fiji or enjoy a Caribbean destination such as Puerto Rico or the Caymans, Qantas points can be a great option to book your flights.
Final Thoughts
We've only just scratched the surface of the many possibilities Capital One miles can offer you. Whether you're looking for a fun business class flight to Europe, a quick economy fight in the U.S. or an island getaway, Capital One has plenty of airline partners to help you make it happen.
Now, you just have to decide how you're going to use your Capital One Venture welcome bonus!
---
10xTravel is part of an affiliate sales network and receives compensation for sending traffic to partner sites, such as CreditCards.com. This compensation may impact how and where links appear on this site. This site does not include all financial companies or all available financial offers.
Editors Note: Opinions expressed here are author's alone, not those of any bank, credit card issuer, hotel, airline, or other entity. This content has not been reviewed, approved or otherwise endorsed by any of the entities included within the post.