Editors Note: Some of these credit card offers have changed. Please visit 10xTravel.com/credit-cards for a list of up-to-date offers.
This past fall, I set off on a Euro Trip adventure funded almost entirely by miles and points that I earned through the Chase Sapphire Preferred Card and the Chase Ink Plus Card. In total, my flights and hotels only cost $520.
I'm going to discuss each flight and hotel I booked, but I'm also going to share some of the alternate options I considered so I can explain how I landed on each decision.
In the end, the choices I made were the ones that fit my wants and needs. While yours might be different, I hope seeing how I booked my Euro Trip can help you consider what is important to you.
Editor's Note: The Chase Ink Plus card is no longer available for application, but you can get the Chase Ink Cash or Chase Ink Business Preferred Card if you're looking for a business card.
Let's dive in!
Miami to Budapest on Air France With Flying Blue Miles

Let's start with my flight from Miami (MIA) to Budapest (BUD). I transferred 42,500 Chase Ultimate Rewards points to my Air France/KLM Flying Blue account. For 42,500 miles plus $105.51, I flew economy class on Air France which included a 3-hour layover in Paris. If I had paid cash for this flight, would have cost me $758.
While there were cheaper options (in both points and taxes/fees), I wanted to experience Air France's in-flight service.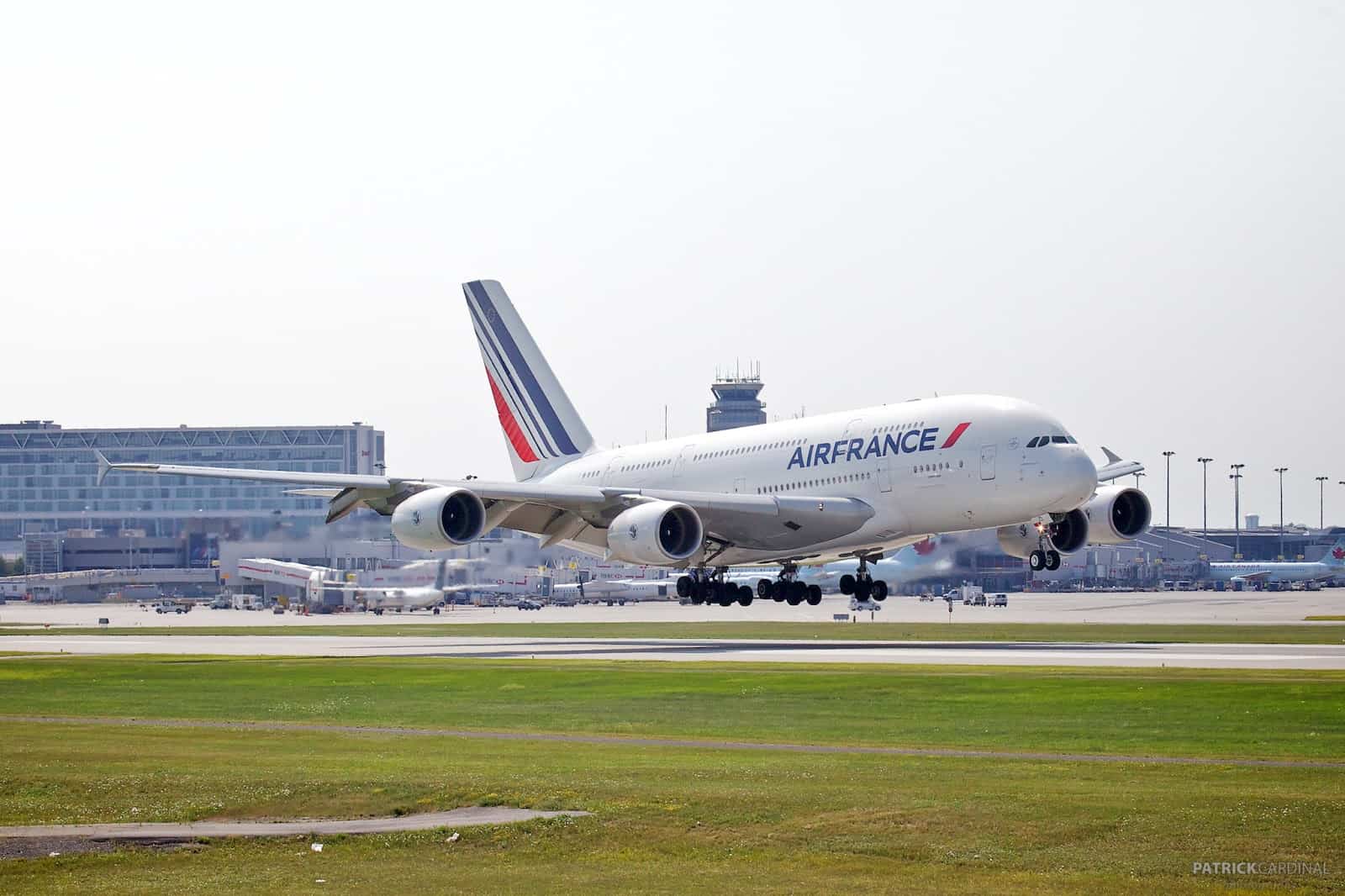 Other options I considered:
British Airways Avios: 23,750 Avios + $203.33 would have gotten me there in economy class on British Airways. 40,000K plus $203.33 would have been enough for business class. Also, I could have used 32,500 Avios + $202.84 to fly American Airlines, a Oneworld partner airline.
United MileagePlus: For 30,000 miles and $112.10, I could have flown on Austrian Airlines, with a connection in Vienna. For 30,000 and $116.90, I could have flown on Lufthansa with a connection in Frankfurt.
American Airlines AAdvantage: For 30,000 and $30.30, I could have booked an American Airlines flight to London with a connection on British Airways.  Booking British Airways with American AAdvantage would require the same number of miles but $202.80 in taxes and fees.
Bottom line, I decided to take an option that required a few more points and was middle of the road when it came to taxes and fees because having an enjoyable travel experience was important to me.
An Awesome Airbnb in Budapest
I found an Airbnb that was central to everything for $377.46. I was traveling with a friend so it was only $188.73 per person. There were ways to use hotel points or the Chase travel portal to book a hotel, but the value would have been less than they are worth to me.
With Airbnb prices this low, I was able to get an extravagant New York style loft with a city view terrace located in the famous District V, in Pest next to the Basilica, the Danube, and more. On top of that, we had easy access to restaurants and nightlife for a great price!
Budapest to Amsterdam on KLM With Cash
The next stop on my Euro Trip was Amsterdam. KLM, the other half of Air France-KLM and thus part of Flying Blue, was the only airline with non-stop flights to Amsterdam from Budapest the day I needed to travel.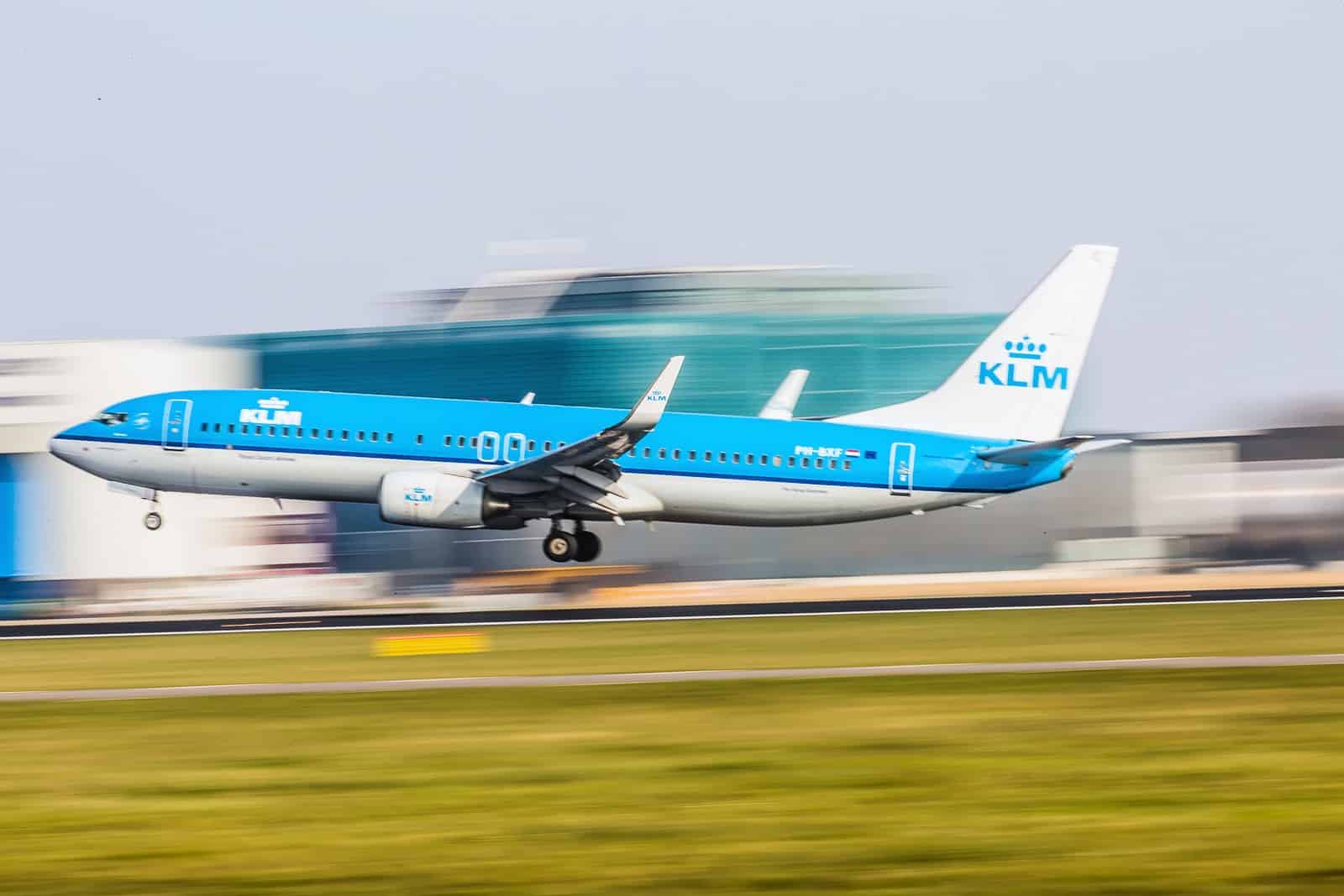 Their award pricing ranged from 45,000 to 60,000 Flying Blue miles in economy and business class, respectively plus $34.59. I felt that since the cash price was under $200 without using any miles, it would be better to pay cash and save my miles for a future long-haul transatlantic flight. The cost of a conveniently timed KLM flight was $181.70.
The Amazing Hyatt Regency Amsterdam
I transferred 75,000 Chase Ultimate Rewards points to my World of Hyatt account to book five nights at the Hyatt Regency Amsterdam. Not only was the Hyatt Regency a great hotel, but the location was unbeatable. It's situated on the western canals which is a quick walk to the center of the city or the trendy De Pijp (pronounced like "pipe") neighborhood. The latter is much less touristy so that's exactly where I wanted to be.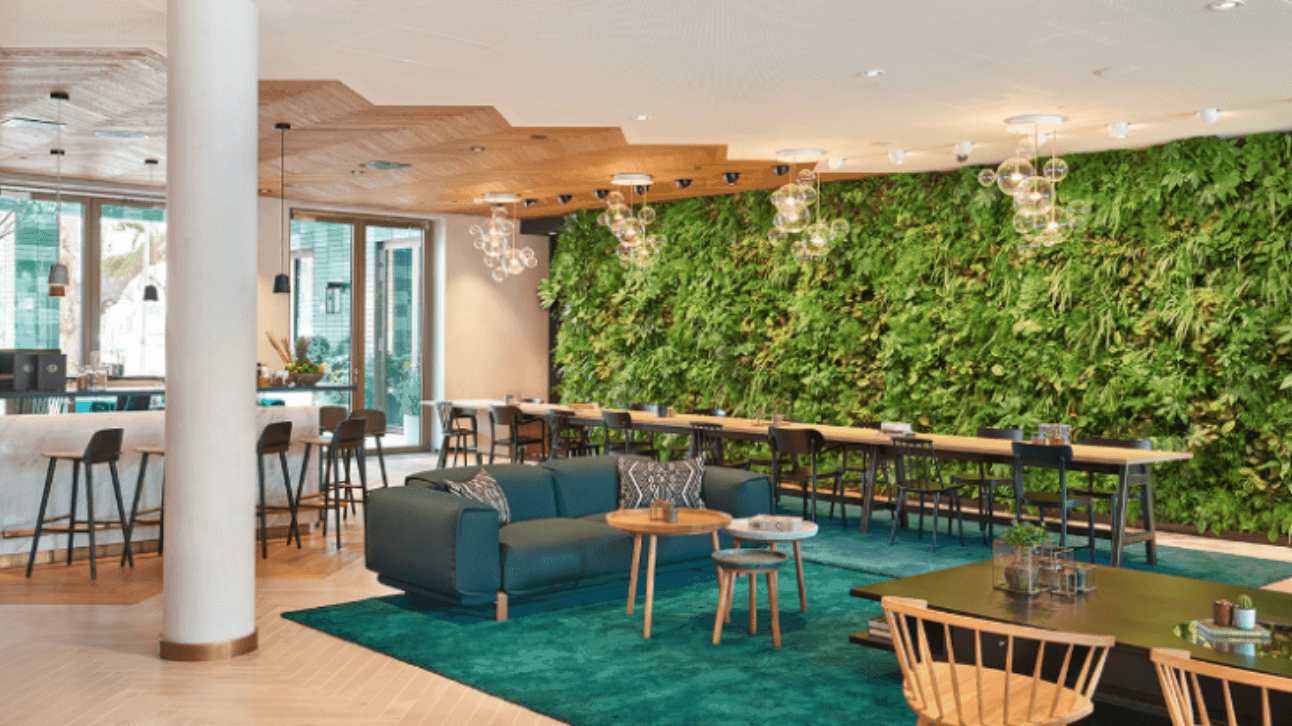 Image courtesy of Hyatt Regency Amsterday
Typically, the standard rooms at the Hyatt Regency go for about $320 per night so I was happy to transfer Ultimate Rewards and book an award stay with Hyatt points.
While there were Airbnb listings, they were not cheap—as is often the case in Amsterdam. Other hotel programs—IHG Rewards, Hilton Honors, and Marriott Rewards—required a significant chunk of points which would have been terrible redemptions.
Amsterdam to Miami on Air Canada With United MileagePlus Miles
On the day I need to return to Miami, there weren't any nonstop flights between Amsterdam and Miami. With that in mind, I booked an economy award on Air Canada with 30,000 United miles transferred from Chase Ultimate Rewards and $44.36.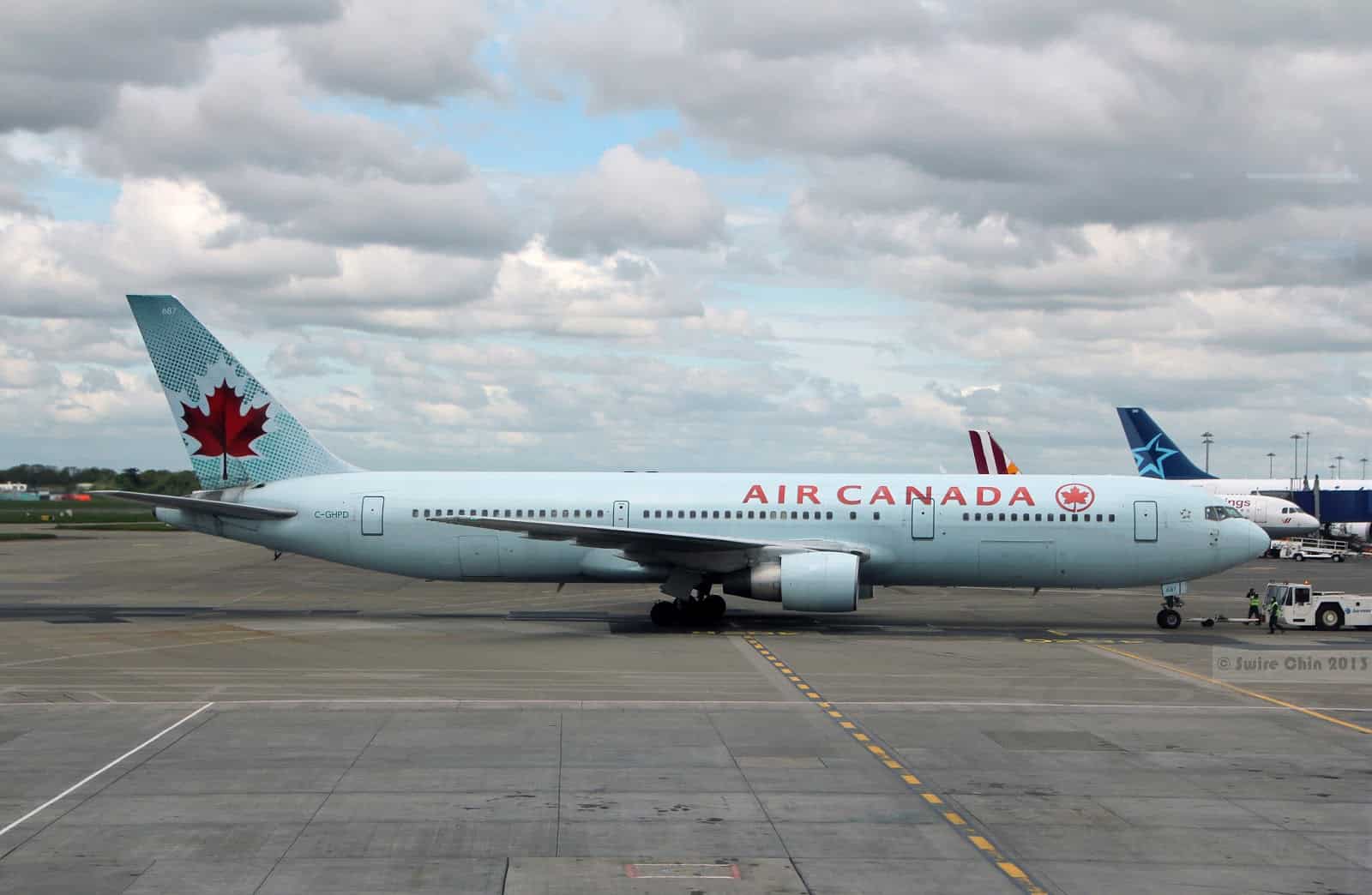 I flew from Amsterdam (AMS) to Toronto (YYZ) and connected on Air Canada Rouge to Miami (MIA). The cash cost of the ticket at the time was $932 so I was happy to use miles and points to take care of this flight.
Other options I considered:
American AAdvantage: For 47,500 + $47.68 USD, there was a flight on American Airlines to Miami, with a connection in Philadelphia.
Air France-KLM Flying Blue: I could have booked flights on Delta, KLM, Air France, or a combination of them. The award flights started at 42,000 Flying Blue miles with fees over $100.
United MileagePlus: There were also plenty of other options to book with 30,000 United miles but flying Air Canada and connecting in Toronto had several benefits including a better departure time, short layover, and better arrival time.
Priority Pass Lounge Fun Along The Way
While waiting for my flights, I took advantage of my Priority Pass Select membership that I have thanks to my Hilton Surpass Card From American Express to relax in a lounge at each airport. The lounges I visited at each airport were:
Avianca VIP Lounge at Miami International Airport (MIA)
YotelAir Lounge at Paris-Charles de Gaulle (CDG)
Platinum Lounge at Budapest Ferenc Liszt International Airport (BUD)
Plaza Premium Lounge at Toronto Pearson International Airport (YYZ)
Most of the lounges were comparable when it came to food and drink options. My Priority Pass membership requires a $27 fee per entrance and I found it to be worth it, except for the YotelAir Lounge at Paris (CDG).
Editor's note: The Hilton Surpass Card from American Express is becoming the Hilton Ascend Card as of January 30, 2018.
What did the entire trip end of costing me?
Thanks to the miles and points I had collected I was able to book my flights, lodging, and lounge visits for a total of 147,500 Chase Ultimate Rewards points transferred to Air France-KLM Flying Blue, United MileagePlus, and World of Hyatt. After that, the only costs I had left to cover was $601.30.
Here's a breakdown of the costs:
| | | |
| --- | --- | --- |
| | Cash | Points |
| Flight from Miami to Budapest | $105.51 | 42,500 Flying Blue miles |
| Avianca VIP Lounge at MIA | $27 | N/A |
| YotelAir Lounge at CDG | $27 | N/A |
| Budapest Airbnb | $188.73 | N/A |
| Flight from Budapest to Amsterdam | $181.70 | N/A |
| Platinum Lounge at BUD | $27 | N/A |
| Hyatt Regency Amsterdam | N/A | 75,000 Hyatt points |
| Flight from Amsterdam to Miami | $44.36 | 30,000 United miles |
| Plaza Premium Lounge at YYZ | $27 | N/A |
| Total | $601.30 | 147,500 Ultimate Rewards points |
Thanks to Darren for sharing how he crafted a trip just to his liking. If you'd like to learn some of the tips and tricks to build the trip of your dreams join the 10xTravel Insiders Facebook group!
If you have a success story of your own that you'd like to share on the 10xTravel site, email our Editor in Chief Spencer Howard. He loves being the first to hear about your amazing adventures!
---
Disclosure: 10xTravel has partnered with CardRatings for our coverage of credit card products. 10xTravel and CardRatings may receive a commission from card issuers.
Opinions, reviews, analyses & recommendations are the author's alone, and have not been reviewed, endorsed or approved by any of these entities. You can read our advertiser disclosure here.