In This Article
Loading table of contents …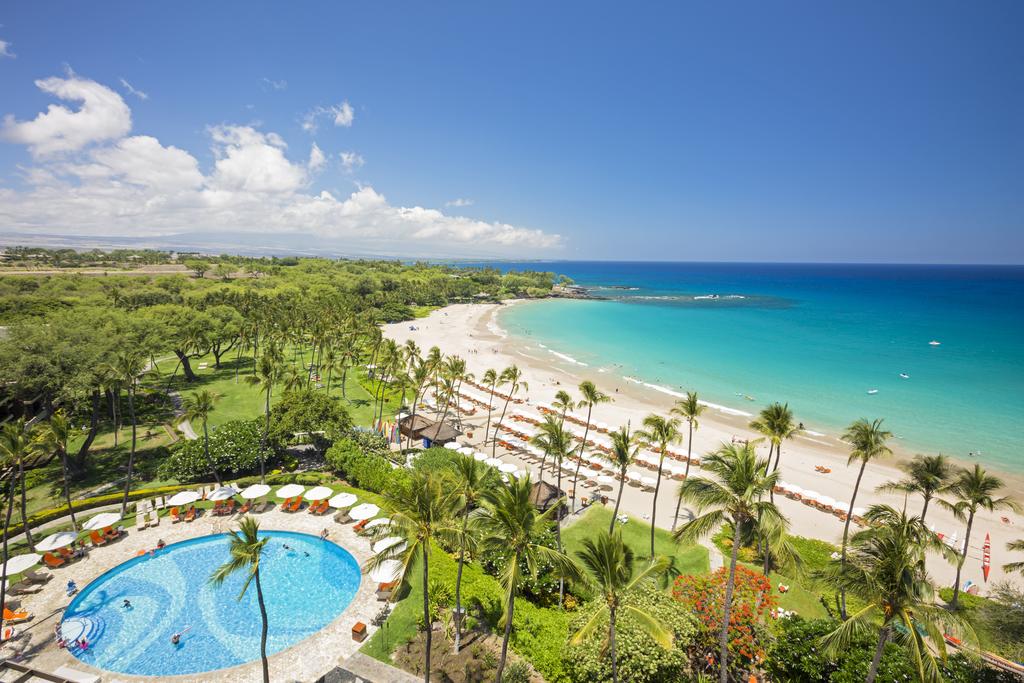 Note: Some of the offers mentioned below may have changed or are no longer be available. The content on this page is accurate as of the posting date; however, some of our partner offers may have expired. You can view current offers here.
Editors Note: What I've Been Up To is a series of articles in which 10xT Contributors simply share what they've been up to when it comes to points, miles, and travel. The goal is to give our readers a look at the strategies and tactics used by the experts. Enjoy!
Take it away Matt!
---
What Points I've Been Earning
Chase Ultimate Rewards
These are still the bread and butter of points that my wife and I are able to earn very easily and in large quantities. We're both self-employed, and a lot of our business spending is bonus category spend that earns us 3X on each of our Chase Business Ink Preferred cards.
We earn 5X on all of our Office Supply spend thanks to the Chase Business Ink Cash, and we earn 3X on all of our dining out (which is too much!) and what little travel costs we do end up paying for from our Chase Sapphire Reserve.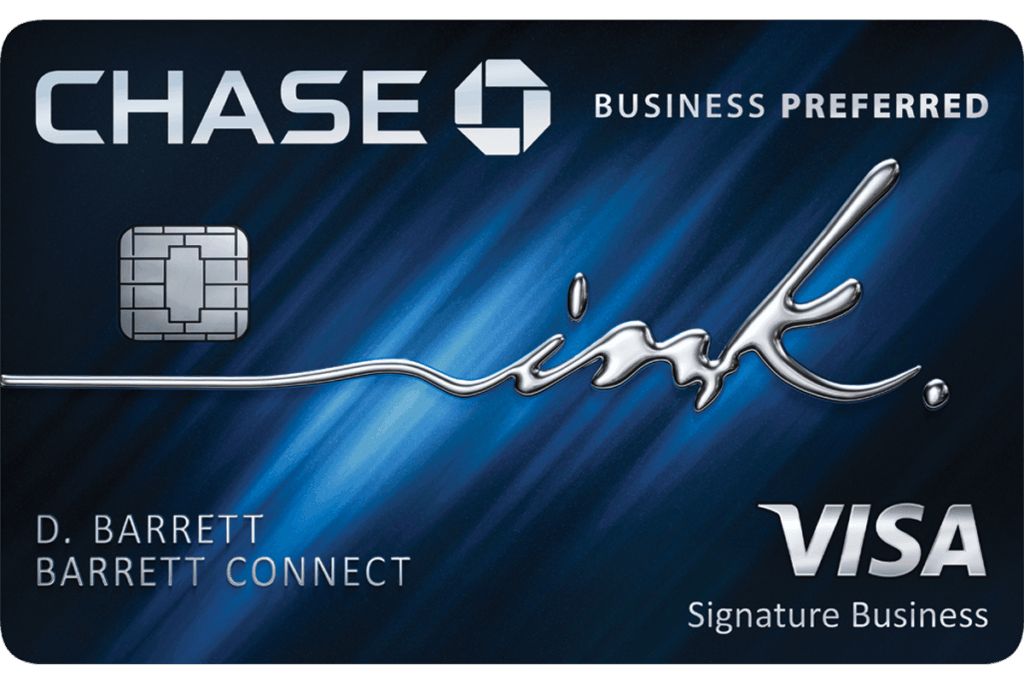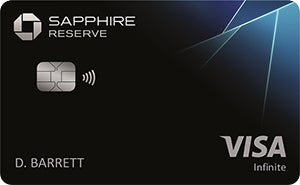 Chase Ultimate Rewards Points
after you spend $4,000 in 3 months
Annual Fee: $550 | Terms Apply.
We were both able to max out our Chase Business Ink Preferred referrals in 2018, earning each of us an additional 100,000 Ultimate Rewards points. We also had a few personal referrals to the Chase Sapphire Reserve, so that helped as well with boosting the balances.
I'm over 5/24 and, although my wife is still under 5/24, we have no additional Chase cards on the radar for her at this time. So for now, we won't be seeing any more Chase welcome bonuses.
We will definitely be keeping our one Chase Sapphire Reserve card open as that's an annual fee I'm happy to pay since we get loads of benefits from it. We'll each also keep both of our Chase Business Ink Preferred cards and Chase Business Ink Cash cards as well thanks to such great ongoing bonus earning at 3x and 5x, respectively.
American Express Membership Rewards
I recently applied for and was approved for the American Express Business Gold Rewards Card, netting me 75,000 Membership Rewards points after meeting the requirements for the welcome bonus.
Editor's note: This card has since been reconfigured and renamed the American Express Business Gold Card and the offer has since changed.
Earlier in 2018, I also applied for and was approved for the Blue Business Plus card, earning 20,000 Membership Rewards points thanks to a targeted offer after meeting the welcome bonus. This card earns 2X points on the first $50,000 in spend annually, has no annual fee, and is one of Amex's best cards for ongoing spend. I plan on keeping this card for a long time.
Marriott/Starwood
After the August merger of Marriott and SPG, a number of targeted offers for upgrading to the SPG Luxury card were sent out. Fortunately, I was one of those targeted for this card and received 100,000 Marriott points after meeting the minimum spend by upgrading my SPG Personal card to the Luxury card.
Even though this card comes with a $450 annual fee, it also comes with $300 in statement credits for purchases at Marriott, essentially lowering the annual fee to $150. In my (humble) opinion, spending $150 for 100,000 Marriott points was a no-brainer.
After meeting the minimum spend on the SPG Luxury card, I am not sure how often I will use it (thanks to great category bonuses on my Chase cards), but I'll wait and see as the annual free night certificate may work out well for me.
American Airlines AAdvantage
My wife and I both recently applied for and were each approved for the CitiBusiness AAdvantage Platinum Select cards, earning each of us 75,000 AAdvantage miles after meeting the minimum spends.
We will see how these fit in with our other business card options for day-to-day spend, but I figured we would at least give them a shot.
How I'm Burning Some Points and Miles
2019 is shaping up to be another busy year of travel – and I wouldn't have it any other way.
Here's a breakdown of what we've got coming up that are already booked, and a breakdown of how I paid for each:
Weekend Getaway To Arkansas
We booked a long weekend in Arkansas visiting my brother and sister-in-law in February. We paid 12,500 United miles each for the outbound and 12,500 American AAdvantage miles each for the inbound.
Note: We could've booked the inbound for just 7,500 British Airways Avios thanks to their distance-based award chart and being a Oneworld partner with American Airlines. However, we chose instead to fly into our home airport of Greensboro (GSO) via a connection in Charlotte (CLT) instead of ending in CLT as this would require a drive of 1.5 hours.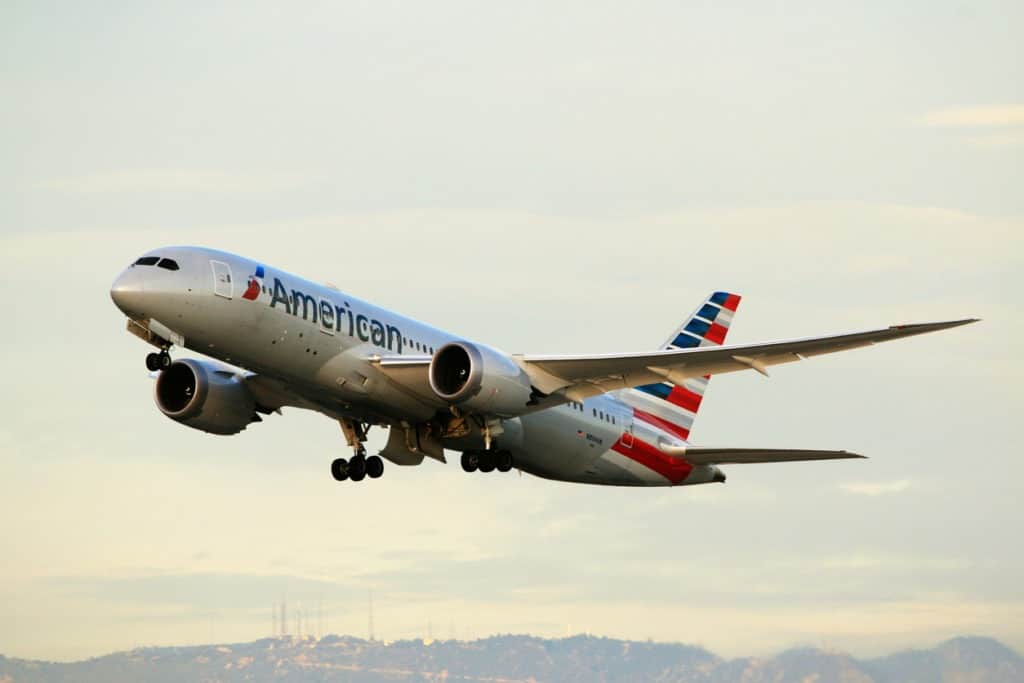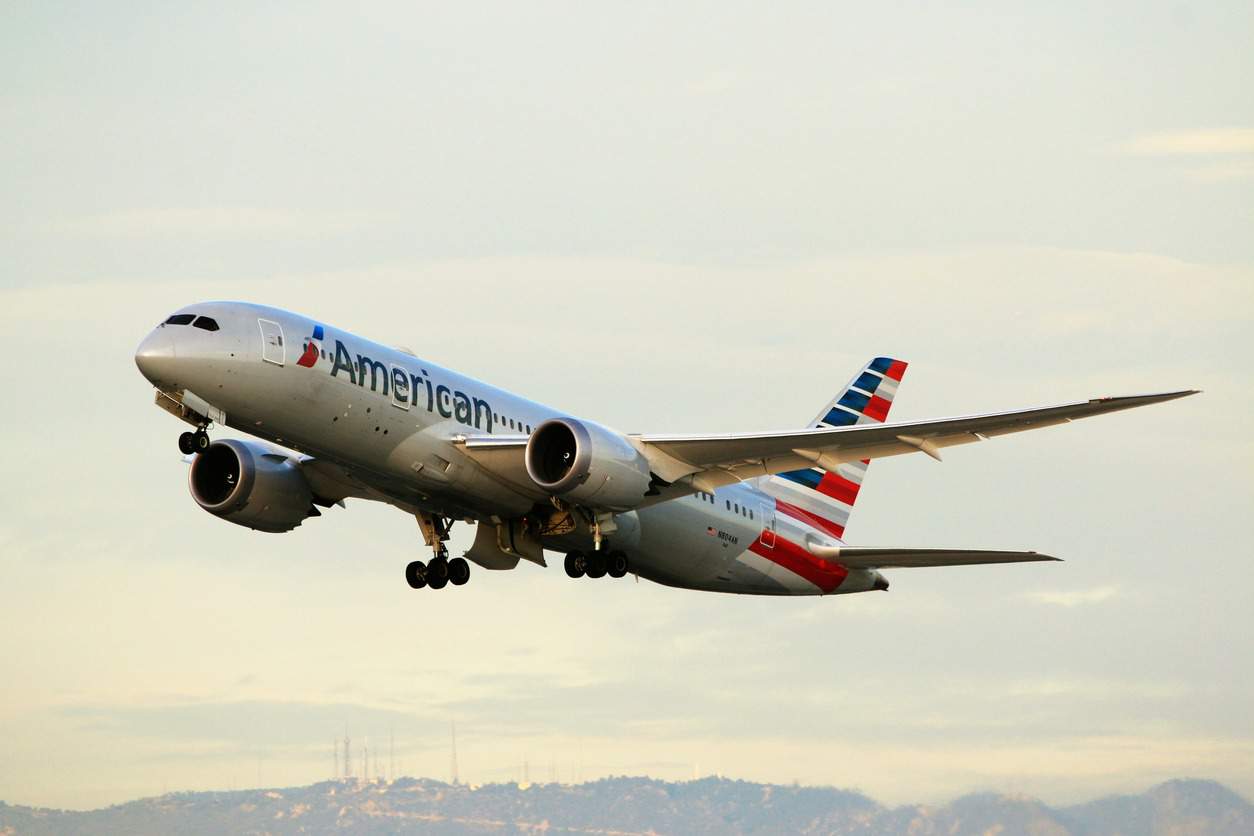 We felt it was worth this connection and the difference in mileage cost since the Charlotte airport is a nightmare at the moment due to construction, and if you've ever driven I-77 or I-85 around Charlotte, you'd likely feel the same way.
Total: 25,000 United Miles (transferred from Chase) and 25,000 AAdvantage miles + $22.40 for a 4 day trip for 2 people instead of ~$500 per ticket.
Bachelor Party In Phoenix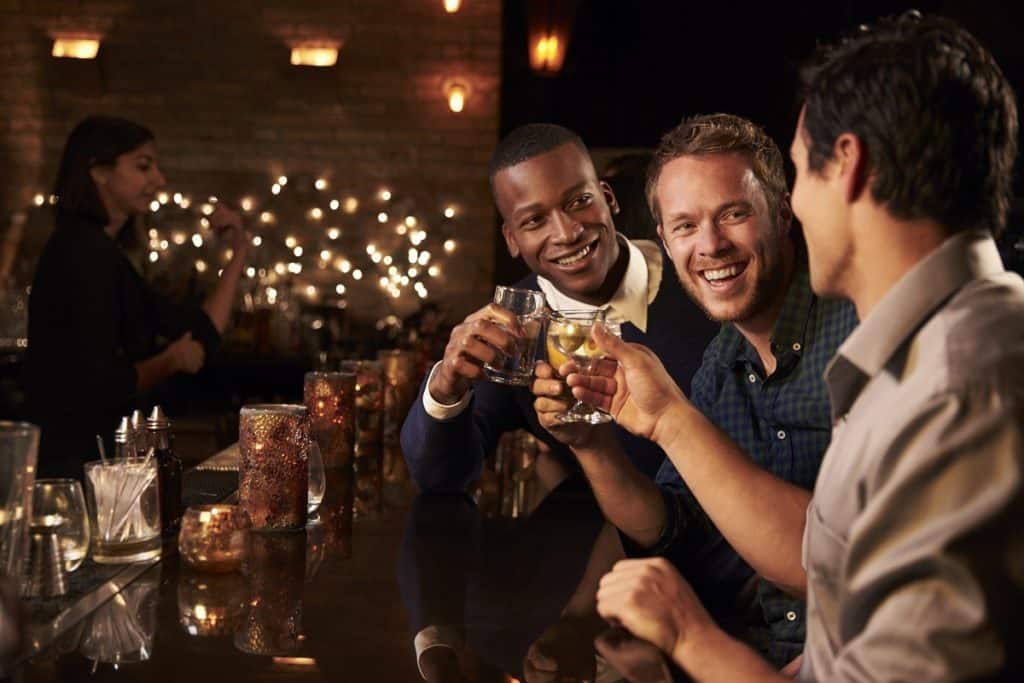 I'm headed to Phoenix (PHX) in March for my cousin's bachelor party. I was able to find saver level first class award space on the outbound on an Airbus A330 for 25,000 American miles. American flies 1 A330 with lie-flat seats domestically each day from CLT, and it happens to be to PHX, so I was more than excited to book it at the saver level.
There were no saver first class options for the return home, and the saver economy options available included frustrating connections or bad flight times, so I ended up booking an AAnytime award for 25,000 AAdvantage miles for an economy seat home.
Painful? Yes, but it was worth it for my desired routing and timing. I wouldn't recommend doing this unless you're in a pinch.
Total: 50,000 AAdvantage miles + $11.20 for a 4 day weekend in Phoenix
Golf Tournament In Augusta, Georgia
We're fortunate enough to have tickets to a pretty famous golf tournament in Georgia every April.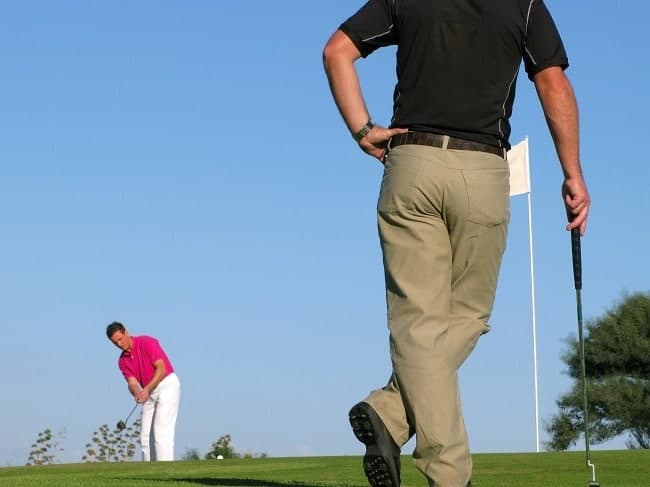 The only problem is that the small town of Augusta, Georgia has very little going on the rest of the year, so there aren't a bunch of hotel rooms available. As such, it's very common to see hotels such as Hampton Inn, Fairfield Inn, etc charging $1200/night per room during the week of the tournament. It's nuts!
However, World of Hyatt points really shine during this week as the Hyatt Place in Augusta is charging $1,299 per night + taxes and fees with a 3-night minimum during this week.
Instead of dropping some serious cash on this, you can also book for just 12,000 World of Hyatt Points per night with no minimum stay requirement (at least when I booked).
Given that World of Hyatt is a transfer partner of Chase, this is absolutely a no-brainer. This is our 4th year staying at this hotel using points and, let me tell you, every year when we check out on Sunday and they announce that our final bill is $0 because we used points, we get a few looks and stares and dropped jaws when the people next to us checking out have paid a few months mortgage payment for their few nights.
Total: 36,000 World of Hyatt points (transferred from Chase) instead of $3,897 + taxes/fees. Wow.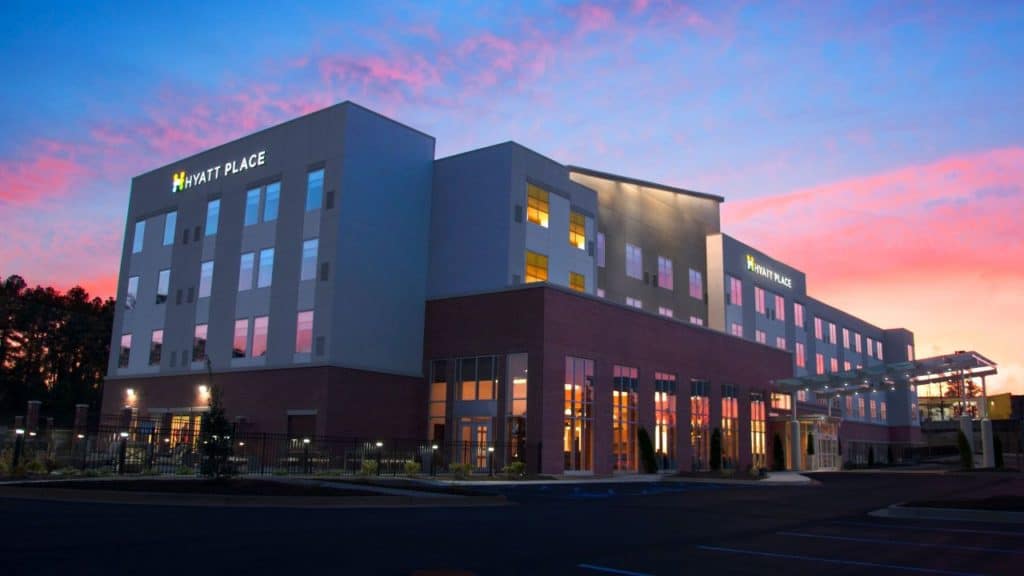 Wedding in Seattle + An Island Vacation In Hawaii
This one is kind of a doozy so strap in and hold on tight.
My cousin's wedding is in Seattle in the middle of May (the same cousin who's bachelor party is in March).
My wife and I weren't super keen on a 3 or so day long weekend in Seattle. We thought about heading out a day or two early, or staying a day or two after, because Seattle is one of our favorite cities. But we've been there numerous times and thought it might be a great time to make this a part of a bigger trip.
Enter Hawaii. We've been wanting to go for a while, but felt like traveling to Hawaii all the way from the East Coast requires at least a week to justify the distance. So, having these few days in Seattle already planned seemed like a perfect time to make the Hawaii trip happen.
I transferred 130,000 SPG Starpoints to Marriott at the rate of 1 SPG to 3 Marriott points — prior to the merger of the Marriott and SPG loyalty programs. With 390,000 Marriott points, I purchased a Category 9 Marriott Hotel + Air Package that was good for a 7-night stay at a Category 9 Marriott property PLUS 120,000 airline miles. Yes, you read that right, I received 7 nights PLUS 120,000 airline miles.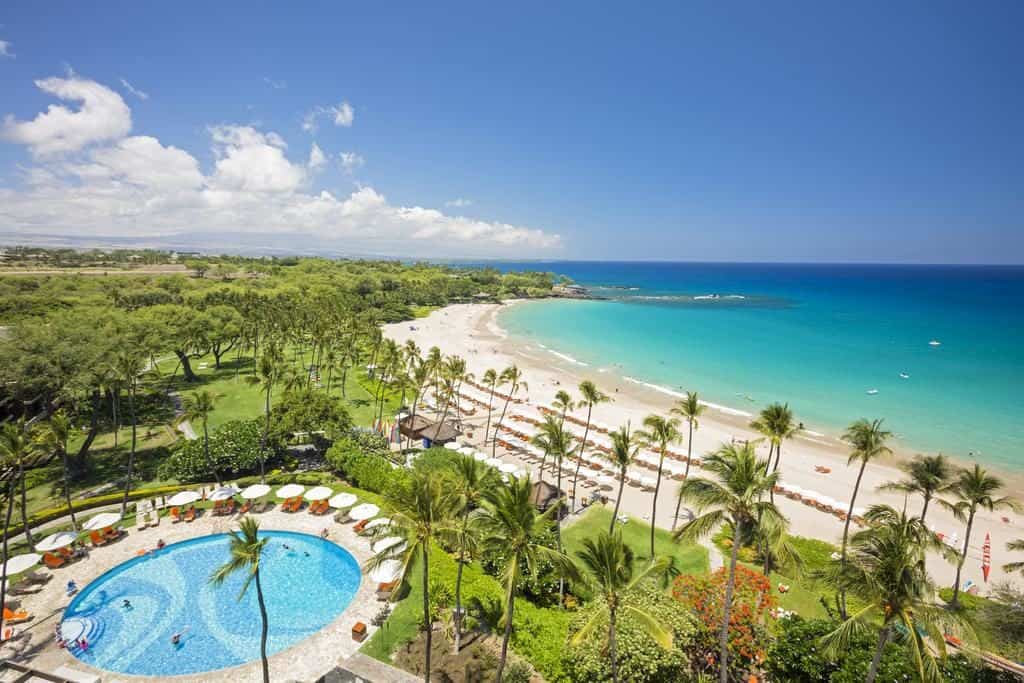 I opted to get the 120,000 airline miles as American Airlines AAdvantage miles because I knew that a one-way flight from the East Coast to Hawaii in lie-flat business class would be 67,500 AAdvantage miles. So, for basically 130,000 SPG points + 15,000 AAdvantage miles out of pocket, we'd get 1 week in Hawaii plus business class flights on the outbound (including ~9 hours on the DFW-HNL leg in lie-flat first class on the 777, one of AA's best first-class products).
But wait, there's more! Since I'm also a cardholder of the AAdvantage Aviator Red Mastercard, I get a 10% rebate on mileage redemptions, up to 10,000 miles back per calendar year.
So, remember when the out of pocket was 15,000 AAdvantage miles for the outbound flight? Well after this redemption, I'll get 10,000 of those 15,000 AAdvantage miles back, netting the outbound flight out to only 5,000 of my existing AAdvantage miles. (See, I told you this one was going to be a doozy!)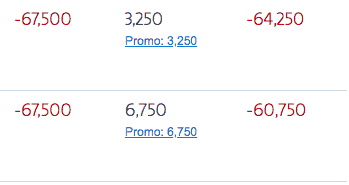 As you can see, the outbound flights cost me a combined 125,000 AAdvantage miles after the rebate. After getting 120,000 AAdvantage miles from the Marriott Hotel + Air Package, it essentially only cost me 5,000 AAdvantage miles out of my account originally for our business class tickets to Hawaii. Not too shabby!!
After our week in Hawaii, we needed to get from Kona (KOA) to Seattle (SEA). I was able to find a non-stop first class fare on Delta that cost 38,000 SkyMiles + $5.60 per person! That's a steal for Delta "SkyPesos" these days, and will be a great way to arrive (hopefully) fresh and recharged in Seattle after our red-eye from Hawaii!
Once in Seattle, we're spending 3 nights at the Grand Hyatt. I have a certificate for 1 free night at a category 1-4 Hyatt hotel, so I'm redeeming that for one of the nights. The other 2 nights will cost 15,000 Hyatt points each instead of about $330 per night.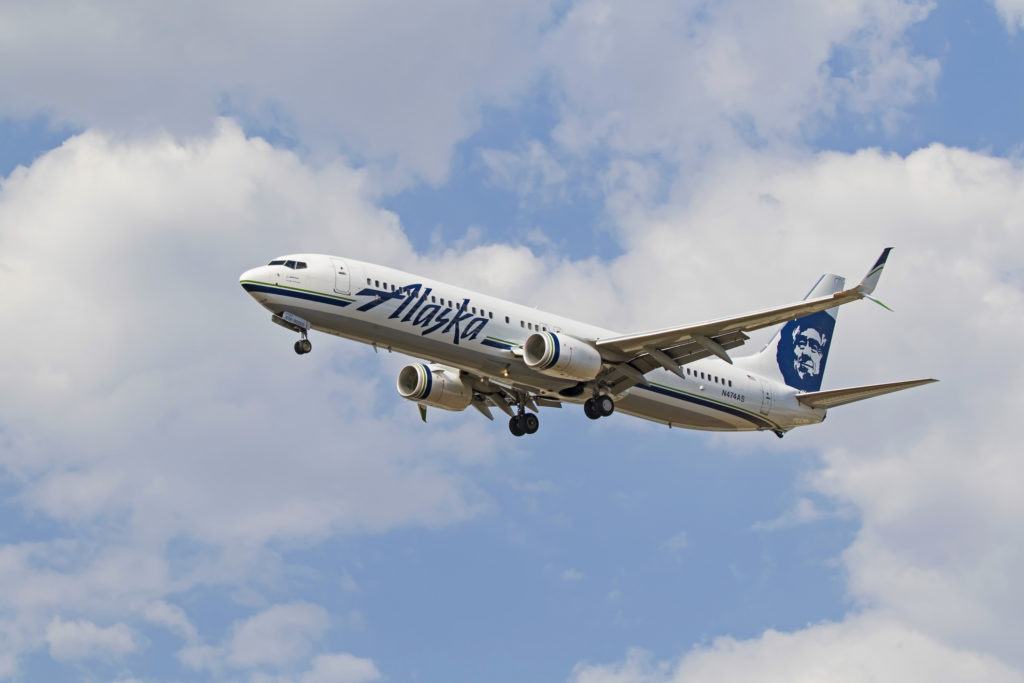 Finally, to get home, we're booked on the non-stop Seattle to Raleigh (RDU) flight on Alaska Airlines. I don't do this often, but this flight was only about $220 per person for the one-way flight home, which meant it only cost 31,492 Ultimate Rewards points in the Chase travel portal.
Even better, it was booked into the "M" fare class, which meant we were instantly upgraded to First Class since I have MVP Gold elite status on Alaska.
So, for about a 12-day whirlwind trip, the totals are as follows:
Business class flights to Hawaii – 125,000 American AAdvantage Miles (120,000 earned from Marriott Hotel + Air Package plus an additional 5,000 miles for 2)
7 nights at Mauna Kea Beach Resort – covered with the Category 9 Marriott Hotel + Air package for which I redeemed 390,000 Marriott points after transferring 130,000 SPG Starpoints (before the SPG/Marriott merger).
First class flights from Hawaii to Seattle – 76,000 Delta SkyMiles + $11.20 for 2
Hotel in Seattle – 1 Free night certificate covering 1 night, 30,000 Hyatt points for remaining 2 nights
First class flights from Seattle to Raleigh – 31,492 Ultimate Rewards Points for 2
Golf Tournament #2
Not 2 weeks after getting home from the Hawaii & Seattle trip, I'm heading back out west to California with my cousin (yes, the one that will have just gotten married – he's so needy!) to hang out at the US Open at Pebble Beach.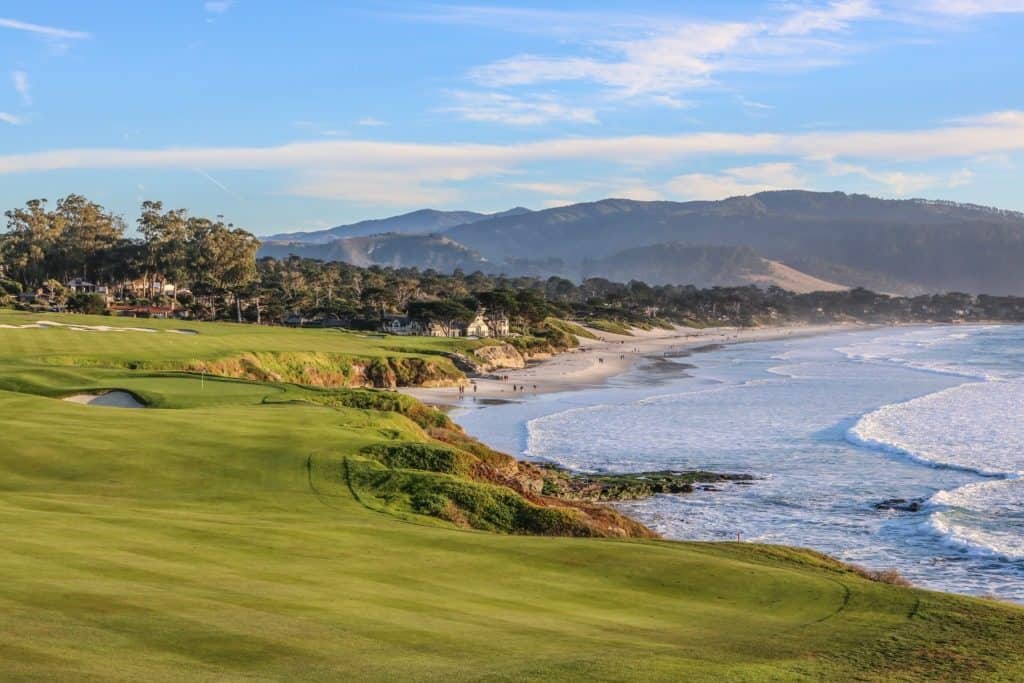 Fortunately, I only have to cover my flights for this trip as lodging is taken care of.
A low Alaska fare of $228 allowed me to book my outbound flight for just 15,213 Ultimate Rewards points in the Chase travel portal. Unfortunately, I was only able to book into the "K" fare class, which means I'm waitlisted for a first class upgrade thanks to my MVP Gold status on Alaska. Fingers crossed!
For the return flight home I needed to book a red-eye flight. Upon searching, I had no options for saver level first-class space, so I burned 55,000 AAdvantage miles for a first-class flight home.
I'm not proud of booking an AAnytime award for a lackluster domestic first class on the A321, but it's a red-eye flight and was one of the only options that fit my schedule, so I went for it. I was able to justify it somewhat because, at the time of booking, I was working on the minimum spend on the AAdvantage CitiBusiness credit card that had a welcome bonus of 75,000 AAdvantage miles, so my account would be quickly replenished.
Total: 15,213 Ultimate Rewards points + 55,000 AAdvantage miles for 4 days in golf mecca at Pebble Beach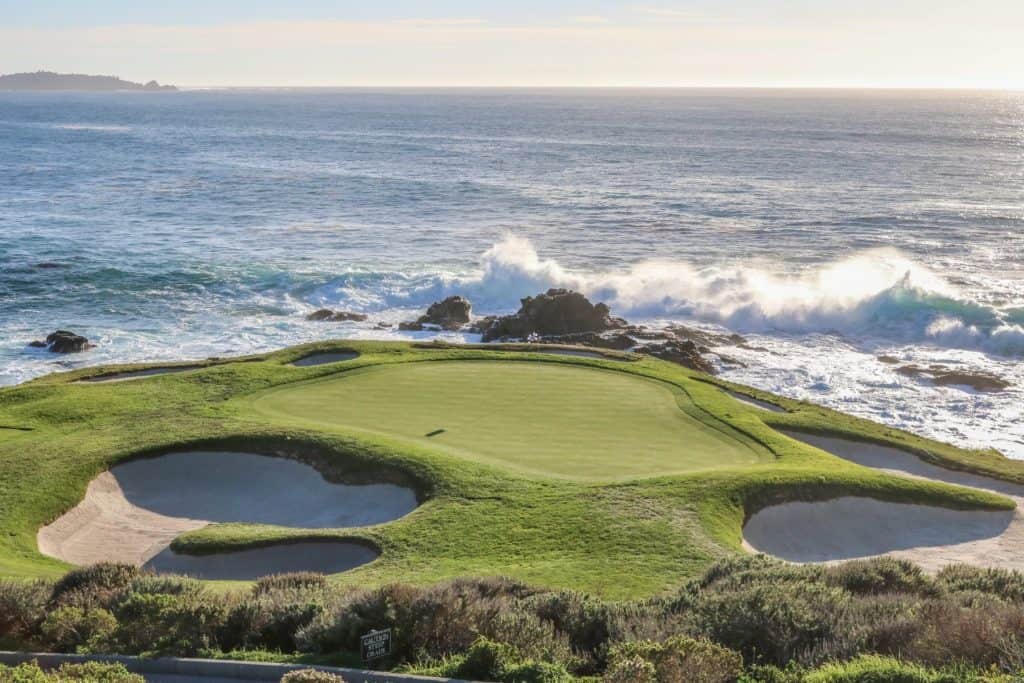 An Adventure To The Greek Islands
Iberia ran a fun promotion this past summer in which they offered 9,000 Avios for every new reservation made between June 21, 2018, and June 24, 2018. You could earn up to 90,000 Avios per person, and the best part was that the promo didn't require you to actually fly the flights as it awarded the 9,000 Avios at the time of booking.
Our Editor in Chief, Spencer Howard, shared this promo with the 10xTravel Insiders Facebook group and how to maximize the deal with with a cashback portal.
In total, we earned 180,000 Avios between the two of us for a total out of pocket cost of about $360. NUTS!
Once we had our Iberia Avios in hand, it was time to book a flight with them. We settled on Greece as our destination and booked round-trip business class award flights from New York (JFK) to Athens (ATH) for just 88,000 Avios per person + $91 in taxes/fees.
Our out-of-pocket costs for acquiring the Avios in the promo + taxes and fees were roughly $271 per person. The cash rate for the same flights was $3,096. So we're paying literally 8% of the full retail price for these flights. What a deal!
We're positioning from RDU to JFK for our Iberia flights for just 7,500 British Airways Avios per person each way, which totals 30,000 British Airways Avios total for flights on American Airlines for the both of us.
Our logistics for this trip are still being worked out, but as of now, we are staying at the famed Mystique hotel on the island of Santorini. If you were a Starwood fan, you might recognize this hotel as the main image on the old Starwood site.
We were able to take advantage of the Marriott/SPG merger and some of the award sweet spots that were available because of it. We snagged 3 nights at the Mystique for only 60k Marriott points each.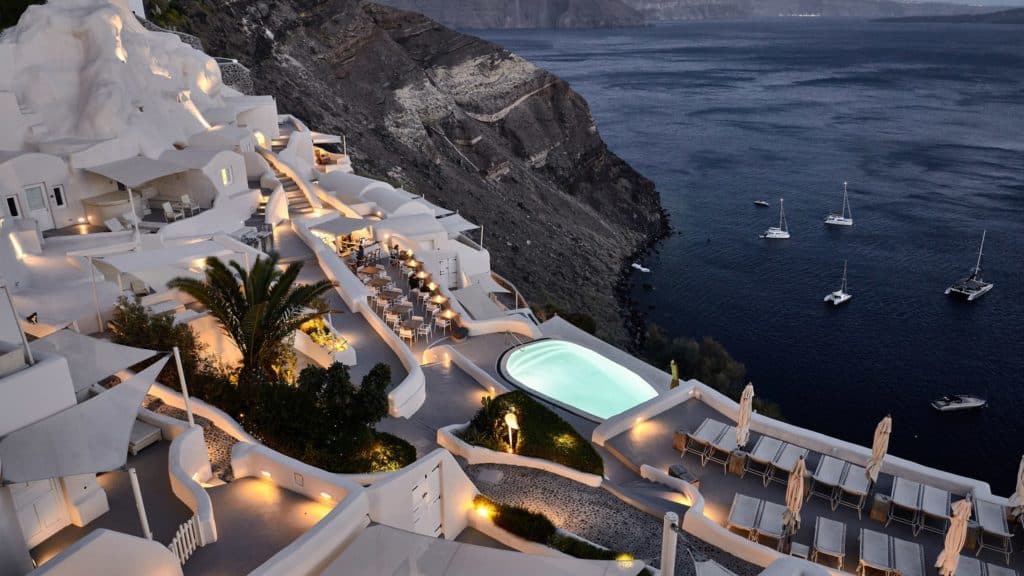 Before the merger, this property cost 60k SPG Starpoints per night or the equivalent of 180k Marriott points. NUTS!
However, between August and December 2018, it was available for 60k Marriott points per night — although availability was tricky to find with all of the people taking advantage of this favorable pricing.
I was able to get 3 nights during our trip, so that was a win for sure! Cash fares for this hotel are showing as €997 + taxes/fees per night for the dates that we'll be there, so this was a heck of a win.
We're still working on the planning of the rest of our trip, but we'll likely use Marriott points, possibly some Hyatt points and more for the rest of our lodging needs. We have 2-3 intra-island flights that we need to book, but with most of those only looking to be €40-€60 per person per ticket, we'll likely…gasp….pay cash for those.
Totals (as of writing):
30,000 British Airways Avios (transferred from Chase)
176,000 Iberia Avios (earned for $360 via Iberia summer promo)
180,000 Marriott points
Other Marriott/Hyatt/Chase Ultimate Rewards points for the remaining accommodations for our 12-day trip to Greece.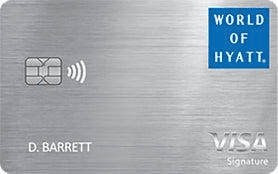 total bonus points
30,000 points after $3k spend in 3 months. Up to 30,000 additional points by earning 2X points on the first $15,000 spent in non-bonus categories in the first 6 months.
Annual Fee: $95 | Terms Apply.
Final Thoughts
Already, 2019 is shaping up to be another busy year of travel, and I wouldn't have it any other way. We'll still likely schedule a few more long weekend trips, and hopefully be able to take advantage of our second year with the Southwest Companion Pass (read about how we used it in year 1 to save $2500 on flights). We usually like to go to the Caribbean once or twice a year for long weekends, so hopefully, we can go at least once in 2019.
As you can see, without points and miles, this amount of travel would likely not be attainable or affordable without our strategic usage of points and miles to cover most if not all of it, especially being able to do all of the flyings in comfort in business and first class.
Keep Traveling!
New to the world of points and miles? The Chase Sapphire Preferred is the best card to start with. With a bonus of 100,000 points after $4,000 spend in the first 3 months and 2x points on dining and travel, this card truly cannot be beat!
Learn More
Editors Note: Opinions expressed here are author's alone, not those of any bank, credit card issuer, hotel, airline, or other entity. This content has not been reviewed, approved or otherwise endorsed by any of the entities included within the post.