In This Article
Loading table of contents …
Here's what each member of the 10xT Team has been up to and how they're thinking about points and travel at the moment.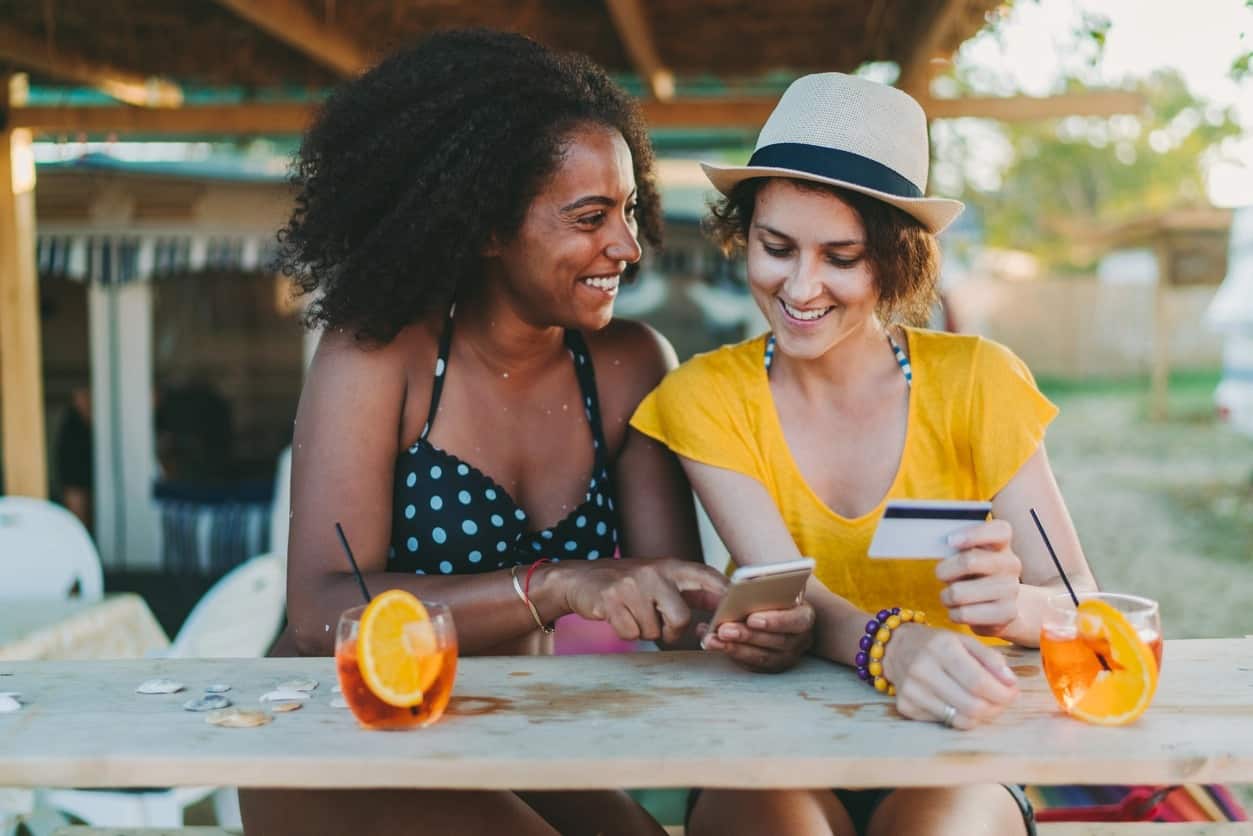 Note: Some of the offers mentioned below may have changed or are no longer be available. The content on this page is accurate as of the posting date; however, some of our partner offers may have expired. You can view current offers here.
Whether in the 10xTravel Facebook community or via email, we regularly get questions about what credit cards 10xTravel team members use. However, rather than only talking about what card choices we're making this quarter, we'll also share a bit about what travel we've booked and are planning to book.
Hopefully, this will give you a little insight into how we're thinking about points and travel at the moment!
Anna Zaks

My points and miles life has been keeping me pretty busy lately! First, out of nowhere, Chase came out with a new card, the new Chase Freedom Flex℠ Credit Card, and updated the benefits on the Chase Freedom Unlimited® Credit Card. So my wheels started turning, asking myself "what should I do with mine and my husband's old Freedom cards?".
Should I change one or both Freedom cards to the new Flex? Should one of us apply for the new Flex? After I checked our 5/24 status, the decision was made.
I am not eligible for any Chase cards right now, so I changed my old Freedom to the new Flex and my husband, who's under 5/24, will apply for the Freedom Flex.
I am looking forward to maxing out the Q4 Freedom and Freedom Flex categories (PayPal and Walmart). I do most of my shopping online and most merchants have PayPal checkout, so this is an easy way to earn 7,500 Ultimate Rewards points on each card.
Meanwhile, Amex was also making waves with the increased welcome offer on its American Express® Gold Card. So my husband opened this card and, after a couple of weeks, an increased referral offer popped on his new Gold card. Instead of the more common 15,000 points referral bonus, he got an increased referral offer of 25,000 Membership Rewards points.
He sent me his referral link and I went ahead and applied for the card. Between the welcome bonus each one of us will earn and the referral points, we'll earn a good stash of points in just a couple of months. I am already dreaming of spending these points on a future trip.
I also had an opportunity to redeem some miles on an amazing trip. Almost on the spur of the moment, my friends and I decided to travel to Turkey and I easily found award space in business class for 77,000 United miles one-way. We spent two weeks traveling in Turkey and it's been such a treat to be able to fly again! I've been "grounded" since January, and it was exhilarating to be able to travel again.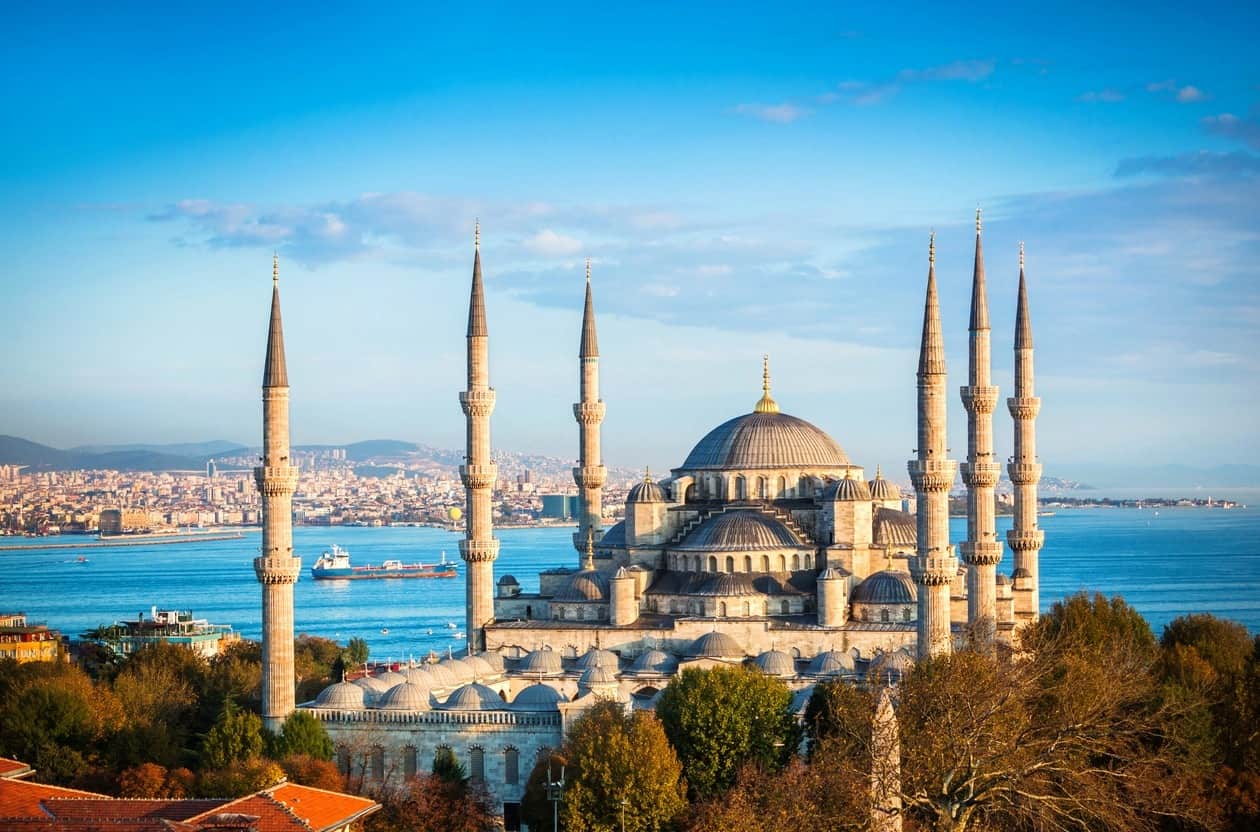 And now I am looking at possibly booking a domestic trip for late fall and a jaunt to Jamaica in December. Whether I'll be able to make these happen remains to be seen, but it's sure fun to dream about going places again!
My credit card strategy for the fourth quarter hasn't changed much. I am still using Blue Business Plus for all non-bonused spending and I'll be taking advantage of our Freedom cards' fourth-quarter bonuses.
Carly Helfand

Like Anna, I've also spent the last couple of weeks debating what to do about the Chase Freedom Flex℠. I could do a product change, but I'd then miss out on the welcome bonus. I'm well under 5/24, so there's nothing really stopping me from opening a new account. Plus, having both the Freedom and the Freedom Flex wouldn't be a bad thing, particularly in quarters when I'd otherwise wind up passing the $1,500 bonus cap.
But there's another option aside from opening a new Chase Freedom Flex℠: downgrading my Chase Sapphire Reserve®.
Now, hear me out on this. The Chase Sapphire Preferred® Card was running an 80,000-point sign-up bonus promo, but those who hold the Reserve and have received a sign-up bonus on a Sapphire card within the last 48 months aren't eligible.
I have to double check exact dates of when I got my Reserve bonus—it'll be close, since I took the card out right when it was announced in 2016—but if I'm eligible, it might make sense for me to swap my Reserve for the Chase Freedom Flex℠ and open a new Chase Sapphire Preferred card.
Of course, even as I type this, I don't know if I can let go—I've been so attached to my Chase Sapphire Reserve® over the last four years that I feel slightly anxious at the thought of giving it up. But when I crunch the numbers, it's probably the right move even without the Preferred's elevated sign-up bonus.
The Preferred offers referral bonuses, which I know I could put to use, whereas the Reserve doesn't, so I'm missing out on points right there. Plus, many of the benefits of the Reserve are things I can either get from other cards in my wallet, things I'm not currently using during the pandemic, or both.
Off the top of my head, if I were to stick with the Preferred long-term, I know I would miss the Reserve's Priority Pass restaurant credits and the 1.5 cent-per-point rate on the Chase Travel Portal. But I'm not planning to use either of those things anytime soon, and after I have my new Sapphire Preferred for a year, I can always upgrade it to a Reserve if I want to. I'll let you know next quarter if logic wins out!
Meanwhile, as an update on what I shared last time around, I'm happy to report that I am coming around VERY SLIGHTLY on takeout and delivery food and starting to use the perks that come with The Platinum Card® from American Express.
I have never enjoyed either because as a picky eater who usually modifies dishes, it feels like no matter what I do, my order always gets messed up somehow and I don't find out until there's no time-efficient recourse.
But after months of letting my Amex Platinum's Uber credits go to waste (don't @ me), I finally used September's credit to order a bunch of chocolate croissants, figuring they were impossible to screw up. And I might just do it again every month for the rest of the year if I'm feeling adventurous…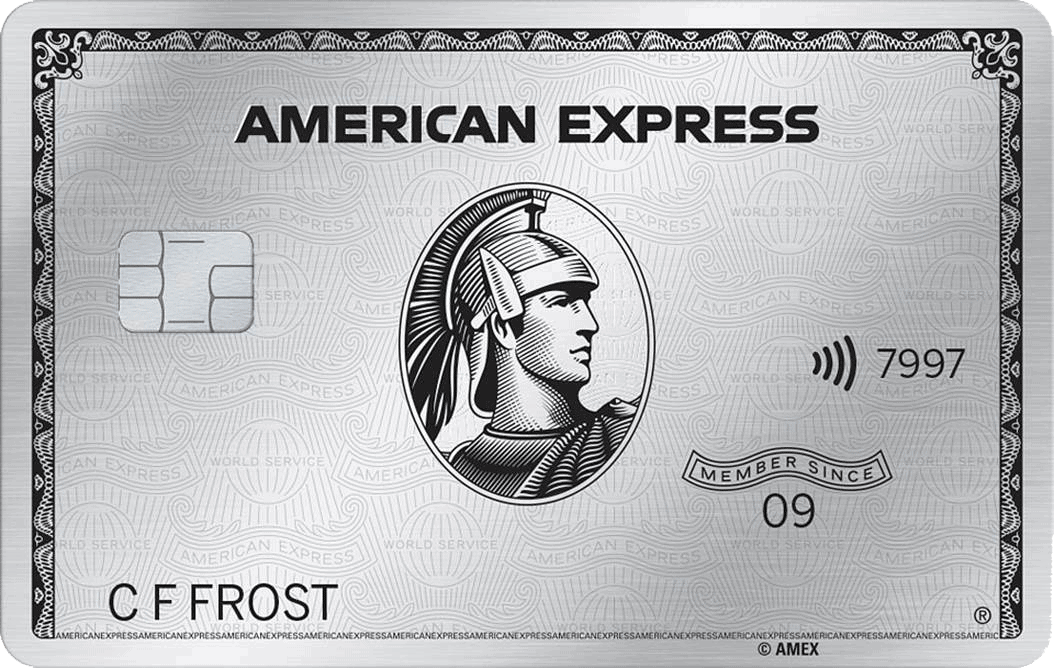 Travis Cormier

Right now is such a tough time for me. I'm not really opening any new cards. Instead, I'm focusing on using the cards and points I have to plan trips for next year. I don't know what travel is going to look like in 2021, but I'm making plans so that I'll be ready for whatever comes my way.
I'm in a bit of a holding pattern on cards. I'm below 5/24 right now, so I only want to apply for Chase cards. However, I'm not quite to the 48 month time period for the Chase Sapphire cards. I opened a Chase Sapphire Preferred in early 2017, shortly after grabbing the Chase Sapphire Reserve® almost four years ago.
My strategy for my cards right now is, quite simply, to wait and see. I have quite a surplus of points to use for 2021 and beyond. I know, first world points problems.
My long-term plan is to focus on Chase cards for the next 6-8 months to take advantage of my 5/24 status, and then focus on Citi ThankYou Points cards.
I've always had a hard time getting Citi to approve me for a card like the Citi Premier Card or Citi Prestige Card. All they've ever wanted to approve for me is the Citi / AAdvantage Platinum Select World Elite Mastercard. I'm hoping that with lower new accounts over the past two years that Citi will look more favorably on my applications.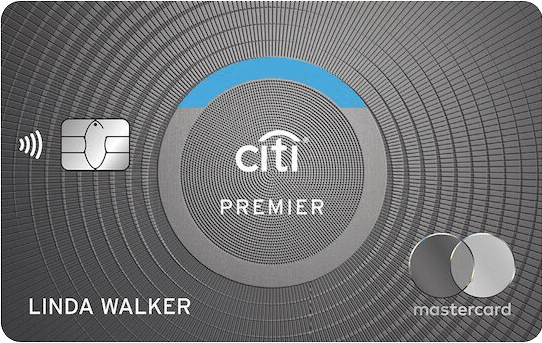 Citi ThankYou Points
after making $4,000 in purchases with your card within the first 3 months of account opening.
My primary focus is on my travel plans for 2021. I had booked ANA First Class to Japan in March to see the cherry blossoms for my birthday, but that was recently cancelled by ANA. This is the second year in a row that this trip has been cancelled.
I have another trip to the Maldives planned in which I'll fly Emirates First Class on the outbound and Qatar Airways QSuites on the return. I haven't booked a hotel yet, but am eyeing some non-chain properties that are having some great deals next year.
I'm also planning a return trip to Hawaii with my extended family. I helped my mother and father-in-law plus my brother and sister-in-law earn the Southwest Companion Pass this year, so we are hoping to use it for everyone to travel to Hawaii.
My primary focus for next year is travel in the United States and in the Caribbean. I still have plenty of Southwest Rapid Rewards points to use, along with my Companion Pass. Plus, the close proximity of these locations help make it easier to change travel plans due to any border restrictions.
There's a lot of "what ifs" for me that I'm trying to figure out, but I'm in a good position to get through them. I have a good amount of points to help plan my trips through next year, and some good opportunities. Even if some get cancelled, like Japan, I'm happy to be able to be flexible thanks to having a good diversity of points and miles at my disposal.
Anya Kartashova

There's been a couple of changes in my credit card lineup for this quarter that I'm excited about.
For starters, I recently applied for the Blue Business® Plus Credit Card from American Express. The welcome bonus wasn't much at the time—just 10,000 Membership Rewards points after spending $3,000—but the reason I applied is the card's lucrative earning potential.
I've been looking to ramp up my Membership Rewards accrual, and the Amex Blue Business Plus Credit Card with its 2X points on all purchases (on the first $50,000 per year, 1x thereafter) is perfect for that.
I've also been targeted, and approved, for the Alaska Airlines Visa Signature Card with up to 65,000 miles in welcome offers. I'll earn the first 40,000 Alaska miles once I spend $2,000 on the card and another 25,000 miles once I spend a total of $8,000, and I have six months to do it. Obviously, I can't say no to 73,000 Alaska miles.
Those two credit cards will be my go-to cards until I meet minimum-spending requirements on both, which is quite a bit.
I don't have a specific plan for the points I'm going to earn, but it doesn't hurt to keep a healthy balance of various points and miles ready to go.
Aside from that, I'll keep using the Marriott Bonvoy Business™ American Express® Card at U.S. restaurants and earning 10X Marriott Bonvoy points through the end of October. Afterward, I'll switch my dining spend to the Chase Freedom Unlimited® for 3X Ultimate Rewards.
cash back
on everything you buy, up to the first $20,000 spent, in the first year
Also, my Netflix and Disney+ bills will continue to be paid automatically with the Amex Platinum for the $20 streaming credit.
As for recent trips, I went to Turkey in September and used 66,000 United miles to book a round-trip economy flight on a mix of United Airlines and Turkish Airlines. I was able to add an Excursionist Perk and book an intra-Turkey ticket on the same itinerary for free. Flights were booked just two weeks before departure, and I'm sure glad to have had some miles stashed to make a trip like this happen on a whim.
I have something else in the works for November, but it's a bit early to mention. I'll report back after I'm back from that trip. Stay tuned.
Joe Cheung

So I've been doing a lot of thinking about…you guessed it, the Freedom Flex! Three days before Chase announced the Freedom Flex, I almost pulled the trigger on applying for the now discontinued Chase Freedom for my wife.
I'm glad I waited!
I plan to have her apply for the Freedom Flex in the next week or two and anticipate earning the $500 welcome bonus and using the card at grocery stores for 5% back for the next 12 months. To be fair, we would have gotten that with the old Chase Freedom but the Chase Freedom Flex℠ also comes with 3% back on dining and drugstore purchases which I'm excited about.
On the redemption side, I've taken advantage of my Jetblue Mosaic status to book a few incredibly cheap flights for the next few months. I booked a trip to Florida for less than 4,000 Jetblue miles round trip!
Unfortunately, I may need to take advantage of my Mosaic status to cancel those flights without penalty. I still am not sure I feel comfortable getting on a plane yet. I still derive a tiny bit of joy from hoping and dreaming about future travel, so it's not all a loss.
I had multiple cancelled trips so my family has some very healthy balances of both Chase Ultimate Rewards points and American Express Membership Rewards points. I decided not to take advantage of Chase's Pay Yourself Back feature in the hopes that we can use those points to fly internationally next year. We've been lucky enough to be able to continue working through the pandemic, so I'm holding out for a killer redemption next year.
Apparently, those balances weren't healthy enough for me because I did apply for a Citi Premier Card since it's shockingly been four years since I've applied for a new Citi ThankYou points earning credit card. I'll be earning 60,000 bonus ThankYou points after spending $4000 in three months which I can hopefully redeem for 1.25 cents per point before that option goes away in 2021.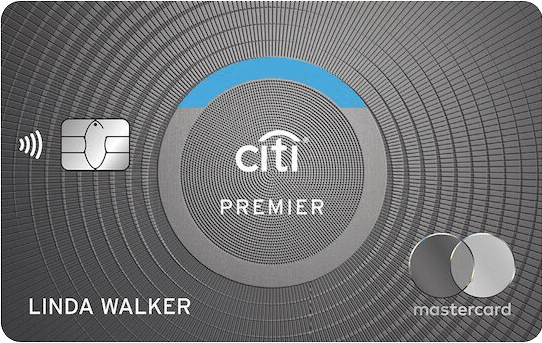 Citi ThankYou Points
after making $4,000 in purchases with your card within the first 3 months of account opening.
Final Thoughts
Similar to last quarter, the 10xTravel team is really focusing on earning Chase Ultimate Rewards points. As a ThankYou Points fan, I'm happy to see some of the team looking at the Citi Premier which often tops our list of best cards for those who have already hit 5/24 with Chase.
On the travel front, it's still a mixed bag. Some of the team have started to feel more comfortable booking and even traveling while taking extra precautions while others are still holding off for now.
One thing we can all agree on is that we're excited for things to get back to normal!
New to the world of points and miles? The Chase Sapphire Preferred is the best card to start with.

With a best-ever bonus of 100,000 points after $4,000 spend in the first 3 months, 5x points on travel booked through the Chase Travel Portal and 3x points on restaurants, streaming services, and online groceries (excluding Target, Walmart, and wholesale clubs), this card truly cannot be beat for getting started!
Learn More
Editors Note: Opinions expressed here are author's alone, not those of any bank, credit card issuer, hotel, airline, or other entity. This content has not been reviewed, approved or otherwise endorsed by any of the entities included within the post.