In This Article
Loading table of contents …
Note: Some of the offers mentioned below may have changed or may no longer be available. The content on this page is accurate as of the posting date; however, some of our partner offers may have expired. You can view current offers here.
Finding award availability for one traveler can feel like a challenge in and of itself. When traveling with a large group or family, finding award availability that can get your entire party on the same flight can be quite the trick. Let's explore how to do an economy award search for four or more travelers.
Decide on the Destination
This may seem obvious, but deciding on a destination, especially with a party larger than one, takes some time and thought.
The need to travel seems to be directly correlated to the size of the points bank. When traveling with a group or family, it's best to think about where you want to go and then figure out how to get there, rather than to try and determine where you could go with the specific points you have.
I also find it a lot simpler to decide on a trip and then invite people to join me rather than getting a group together and jointly deciding on a location. If you're deep into the points and miles game, you're probably the travel pro in your friend group or family anyways.
Decide on the destination and let's redeem those miles!
Check Flight Routes
Once you have a destination in mind, the first thing you have to determine is which carrier flies there?
I like to do a quick Google search along the lines of "X city to Y city airline routes" or "Best ways to fly to X from Y." This is a general starting point to begin my search.
Of course, you can always jump on the 10xTravel Insiders Facebook group and ask for suggestions.
Alternatively, you can look at where you have the points balance you most want to spend and begin your search there.
I generally look at the most direct flight routes first. Note the two or three best airlines that travel between your two cities and don't forget to look at a few airport alternatives.
For instance, can you travel to an airport an hour or two away from your home airport or fly to an airport that is a couple hours' drive from your destination city? If so, keep these routes in mind as you do your award search.
Write down, or use a spreadsheet, of the economy flight routes you may want to travel and what your impression of the best airlines to look at would be. This should only take a few minutes.
For the purpose of this article, let's take a trip for four to San Jose, Costa Rica, from my home airport of Columbus, OH.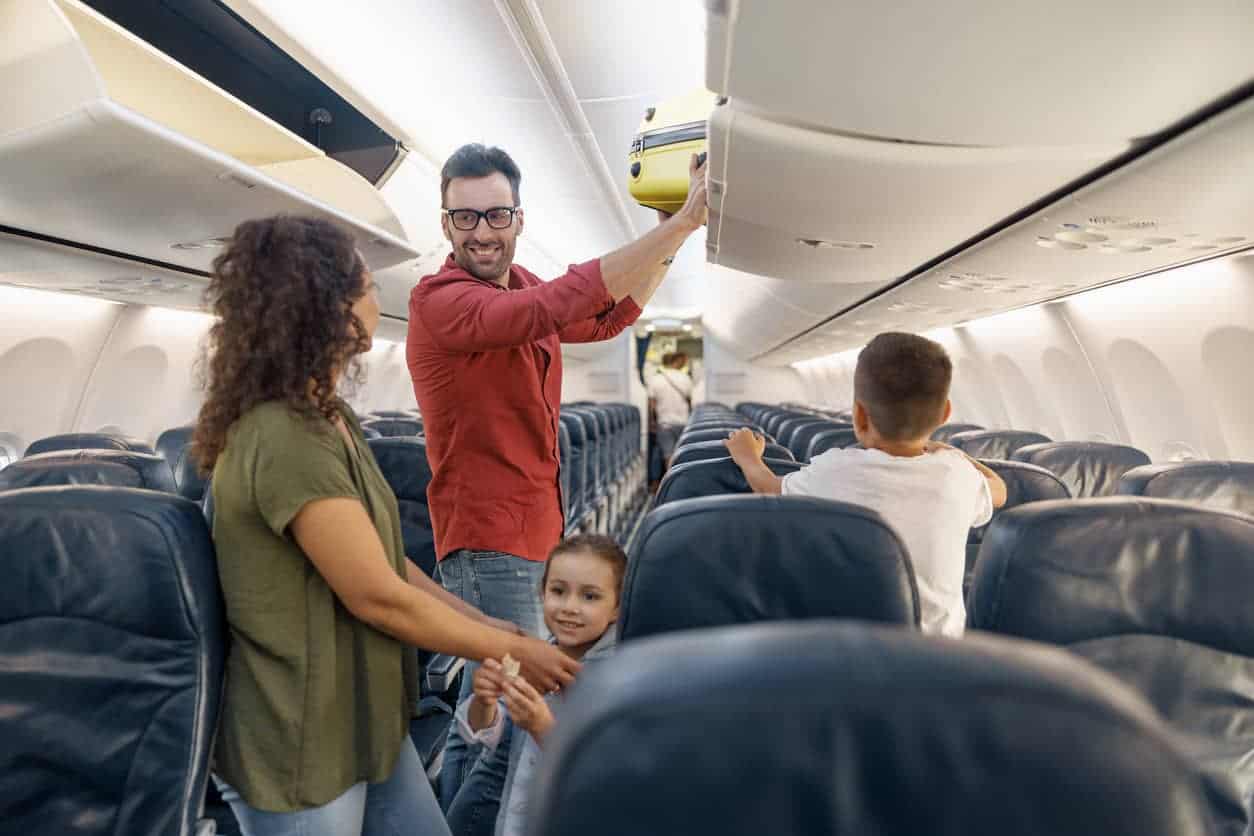 Search for Flight Routes for One Traveler
I know what you're thinking. Why am I searching for one traveler when I want to travel as a group?
You should always begin your award search with one traveler. The reason is two-fold.
First, airlines price tickets based on the number of available award seats on the plane. As the plane fills up, the tickets get more expensive. Searching one traveler at a time will ensure that you won't purchase an unnecessarily higher-priced ticket when the pricing is on the bubble.
Second, you're just getting a sense of what is available. Flight availability changes as new routes are added, old ones are canceled or planes fill up or tickets are canceled. If we search for four tickets, a route that only has three award seats available won't show up. If you see a flight you want to be on but can't accommodate your group, you can make note of it and keep checking in to see if any seats have opened. Once they do, book right away.
Write down the flight options that you like best from each airline.
Include things that are most important to you in the route, which might include flight time, layovers and, of course, its cost in points.  Also, make note of the ticket price in dollars for each flight.
Here's my spreadsheet for my not-so-hypothetical trip to Costa Rica.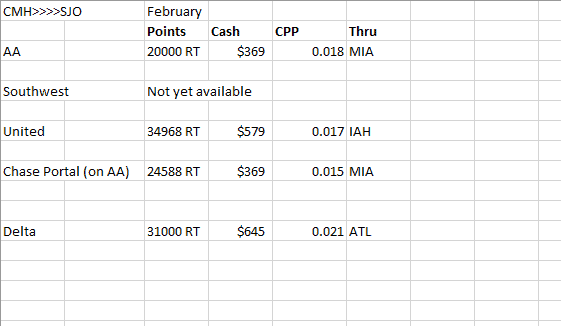 Evaluate Point Spend
Now that you've discovered what it would cost per person to fly to your destination, rank your options based on preference. This can be determined in a few different ways.
Many people like to determine their cent per point (commonly referred to as CPP) value on the redemption by dividing the dollar cost of the ticket by the number of points required for the ticket. The redemption with the highest CPP is the winner. But your situation may be different.
Seeing as how all of these flights get you to the same place, other criteria to consider could be using the points that are easiest to earn or the hardest to use, or perhaps picking the flight with the preferred itinerary or flying through the airport with the best lounge.
Once you've decided which flight you prefer, multiply the point cost by the number of travelers.
Ensure you have enough points and move on to the next step.
For my trip, it looks like my best bet right now would be to book a Web Special on American Airlines for 22,500 miles per ticket. I could use American Airlines AAdvantage miles or transfer Citi ThankYou Points to my AAdvantage account.
Delta Air Lines would be another option, but only if I have Delta SkyMiles laying around. I probably wouldn't use my American Express Membership Rewards points to transfer to Delta because I'd have to pay the excise tax and I have a decent stash of AA points. Notice that I could also schedule the exact same American Airlines flight through the Chase Ultimate Rewards portal at an only slightly worse redemption rate, but because Ultimate Rewards points, and Membership Reward points are transferable, I want to preserve them if I can.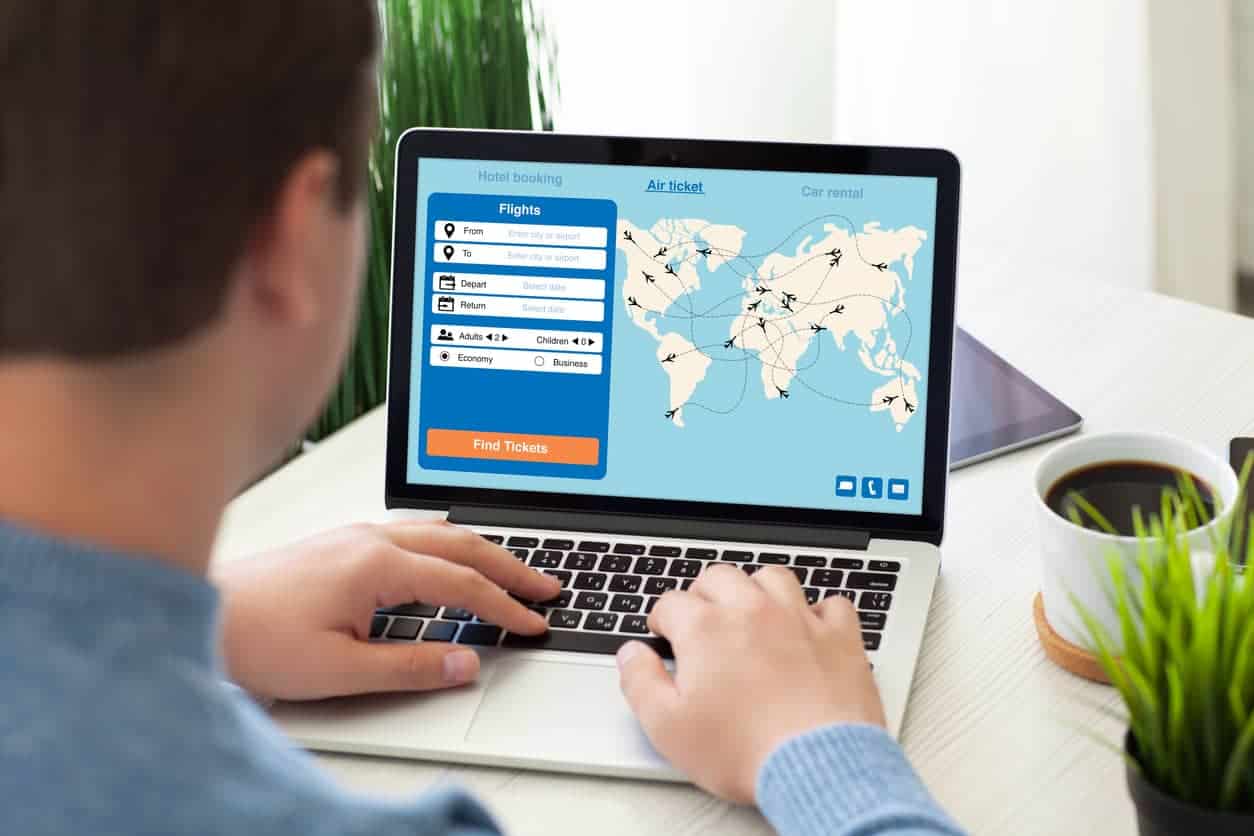 Search for Flight Route for Number of Travelers in Your Party
Now repeat your search for the flight that you've chosen to find economy availability for four travelers.
Theoretically, you'd expect the point cost of the four tickets to equal the math you just completed, but as we've already mentioned this isn't always the case.
If the price is the same, you can simply book the four tickets with the points available in your account. If not, you'll need to do one more step.
If there's no availability for your flight for the required number of travelers, you have two options.
A lot of airlines right now are waiving change fees. If the cancellation policy is favorable to where you can get all your points back, you might book the available tickets and watch the flight for the remaining fourth ticket to show up. Just be sure to give yourself a cut-off date when you will cancel the tickets and book your second option itinerary should the tickets not become available.
Alternatively, you can move onto your secondary itinerary and simply book those flights.
If you have a fat points bank, you could use both of these options in conjunction. Book the available tickets for the flight you want as well as the tickets for the backup flight and plan on canceling one of the itineraries once you are sure whether you can get the flight you want or not. Of course, this only works if there is no penalty for canceling the flight.
In this example, you can see how reserving four tickets on the exact same flight costs 1,000 more AAdvantage miles per ticket than booking a solo ticket.


Position Points and Book Travel
Once you've decided on the flight you want, you'll need to make sure your points are in the proper account. For instance, if you need to transfer Ultimate Rewards points or American Express Membership Rewards points, you may need to transfer the points several days before you book.
Keep in mind once you move the points to an airline rewards program, they can't be moved back. Some airlines will allow you to put a brief hold on the itinerary while you transfer the points.
Once your points are safely moved to the proper airline program, all you have to do is book the tickets.
If in the step above, the points needed for four tickets doesn't equal the points needed for one ticket multiplied by four, this means the carrier doesn't have enough tickets available at the price of one ticket.
Run searches for one, two and three travelers and see if the redemption rate changes. Book as many tickets as you can at the lower redemption rate and then book a second reservation with the additional tickets at the higher price.
In this case, it is slightly more expensive to book a joint itinerary, so I would likely book one ticket at a time.
Even though I can't transfer Ultimate Rewards points to American Airlines, I could book the exact same flight through the portal. If I were short on AAdvantage miles, I could book my final ticket through the portal and all of my traveling companions would still be on the same flight.
Final Thoughts
Finding economy availability for four or more travelers is just a step or two more than searching for one passenger. Figure out where you want to go and research the best ways to get there. Simply search the 10X site for "best ways to ________" or simply shout out a question on the Facebook group and you won't have a shortage of options.
Once you see the flight you want to take, make sure there are enough tickets for your whole party at the same price per ticket as your original search. Transfer your points well in advance but not before you're sure you're going to travel. Be sure to book tickets in increments that preserve the best pricing.
Once you've booked the tickets, shout it out to the 10xTravel Insiders Facebook group and start planning all the fun you'll have on your next trip with points and miles.
Chase Sapphire Preferred® Card
New to the world of points and miles? The Chase Sapphire Preferred® Card is the best card to start with.
With a bonus of 60,000 Chase Ultimate Rewards® Points after you spend $4,000 on purchases in the first 3 months of account opening. , 5x points on travel booked through the Chase Travel Portal and 3x points on restaurants, streaming services, and online groceries (excluding Target, Walmart, and wholesale clubs), this card truly cannot be beat for getting started!
Learn How to Apply
Editors Note: Opinions expressed here are author's alone, not those of any bank, credit card issuer, hotel, airline, or other entity. This content has not been reviewed, approved or otherwise endorsed by any of the entities included within the post.