Note: Some of the offers mentioned below may have changed or are no longer be available. You can view current offers here.
There are some hotel experiences you just don't forget. Sometimes that's because the hotel itself is impressive, the staff is amazing, the beaches are beautiful, or the food is just that good. The 10xTravel team recently discussed some of their favorite hotel experiences, but not all hotel stays are amazing. Sometimes, things just don't work out like we had hoped.
While we don't want to dwell on the negative, we thought it would be fun to think back to the times when things just didn't go right.
Anna Zaks
My worst hotel experiences always have something to do with sleep quality. I am really particular about the room temperature, how quiet and dark the room is at night, and the quality of the mattress.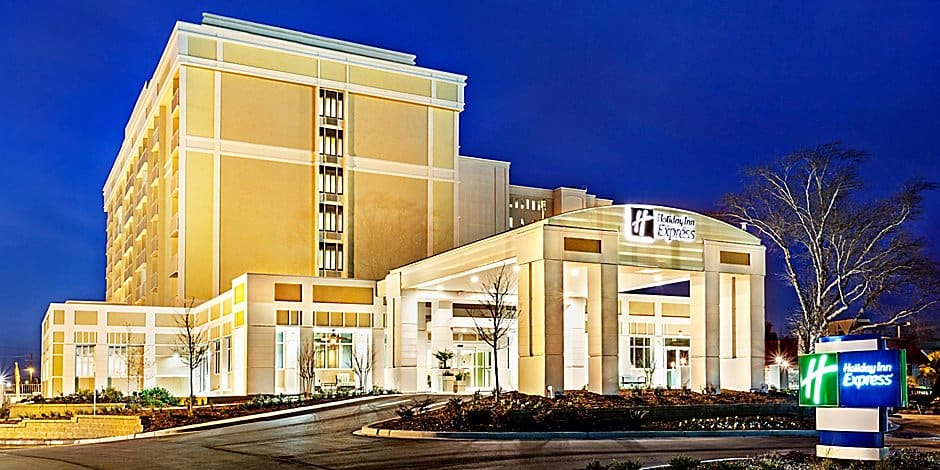 One of my worst hotel stays was at the Holiday Inn Express Charleston Downtown. We went to Charleston a few years ago, way before I discovered the wonderful world of travel rewards. The timing wasn't the best either, since we were there over the Memorial Day weekend. I don't need to tell you how expensive everything is on a holiday weekend at a major tourist destination.
To save money, I decided I'd get a 3 star hotel on Hotwire. I had an hunch that it might be the Holiday Inn Express Charleston Downtown and I even checked the reviews on Tripadvisor. The reviews were decent enough so I went for it. When we got to our room and turned on the wall mounted air conditioner, that's when I realized my mistake. The AC was so loud, it sounded like a jetliner taking off right there, right in the middle of the tiny hotel room.
We asked to switch rooms and were relocated to another floor with a slightly more quiet (but still very loud) AC and a lovely view of the dumpster. At this point, I didn't care about the view, I just wanted to have some quiet time in my room. I remember sitting at the edge of the tub in the middle of the night, searching for other hotels on Hotel Tonight app. But because we already prepaid, and it was a holiday weekend, the prices everywhere else were astronomical. So we stayed.
I learned two things from this experience. First, I am not a fan of traveling during a holiday weekend. I also realized I need to figure out how to travel better without spending a lot of money. Hence my obsession with points and miles.
John Tunningley
One of my worst hotel experiences was before I really got into the points and miles world as well. I was going to Universal Studios in Orlando for two days to visit both of their Harry Potter worlds and needed a hotel for the night. I wanted it to be as cheap as possible and I can tell you with certainty that if you're not using points and miles, you get what you pay for.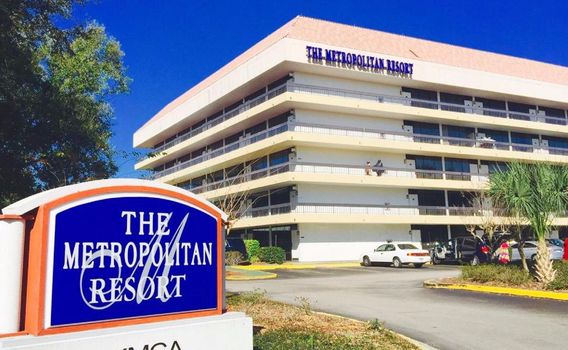 The hotel I ended up finding was The Metropolitan Resort in Orlando. Had I done a little research, I would have found out it's at best a 2-star hotel and there are hundreds of people complaining about it online but being the cheapest hotel less than 5 miles from Universal will keep a hotel running.
When we first arrived at the hotel, there was a line of 10+ people waiting to check-in and some people being turned away even though they had reservations. Apparently, in the fine print, it stated if you didn't prepay, your room could be forfeited and they had a couple of rooms "unexpectedly out of service". Now I'm not sure what that means, but after waiting an hour to get checked in and seeing our room I was surprised our room wasn't out of service.
The first thing we noticed was our door wasn't locked and was open slightly. This is kind of creepy when you are getting to the room at 11pm and the door opens directly to the outside not an interior corridor. I checked the bathroom and closet which luckily didn't have anyone hiding in them, but in some ways wish I hadn't checked either. The carpet in the closet was coming up revealing some sort of black discoloration under the carpet and the bathroom was moldy and disgusting. On top of this, we realized our door was open slightly because it didn't latch correctly. The only way to keep the door closed was to throw the deadbolt.
Needless to say, it wasn't a very restful sleep in the dirty moldy room but I survived and now it's so much easier to book gorgeous rooms at reputable chains with points and miles.
Matt Brown
Generally speaking, for as much as my wife and I travel, the fact that we've had so few issues with bad hotel experiences is quite surprising to me. And yes, don't worry, I did knock on wood as I typed this!
That said, our worst hotel experience in recent years was at the Grand Hyatt Baha Mar in Nassau, Bahamas. And the surprising thing is, we actually had a few good things happen during our stay. But overall, the negatives really outweighed the positives during our trip, leaving us with a very sour taste of Baha Mar.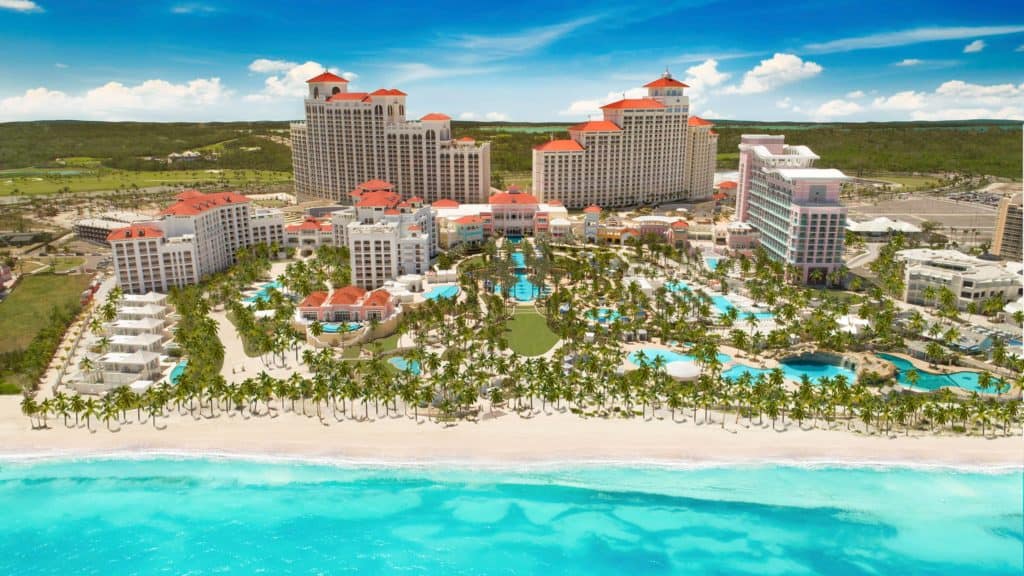 We flew in for a long weekend, arriving Wednesday morning and leaving late Sunday afternoon. We had booked our stay on points, so other than food and beverage costs, our stay wasn't really going to cost us anything since Hyatt award stays waive the resort fees and taxes.
The main positive thing that happened was regarding our access to the Grand Club. With food and drink prices being notoriously high in the Bahamas, we used some of the annual Explorist lounge passes to gain access to the Grand Club during our stay. This gave us access to complimentary breakfast, appetizers and snacks throughout the day, and evening small plates, which would all add up to save us quite a bit of money during our stay.
At check-in, we were informed that the lounge was closed, and to make up for that, they would allow us to eat at Regatta, the massive buffet that's a part of the restaurant. The best part was that we could eat there up to 3x per day, meaning our breakfast, lunch and dinner would be included. This saved us $36/person for breakfast, $50/person for lunch, and $60/person for dinner. Incredible and great news if you're keen on eating at a buffet 3x/day for 5 days. But oh well.
Some of the not so good experiences? We didn't get housekeeping during our entire stay. We requested it daily when we would get back to our room around 2pm or so for a mid-afternoon break. Yet they still wouldn't come. No fresh towels, no made bed, etc, even after we made them aware of it multiple times on the phone and in person at the desk.
This might sound like a complete first world problem, but we quickly ran out of fresh towels, and inherently by being at the beach, sand somehow finds its way everywhere in the room. Call me boujee, but I just like a freshly made bed, especially when I'm staying at a hotel.
After the 2nd request went unfulfilled, I went down to the front counter and personally requested the housekeeping. Surprise, it never happened even after they said they would be right up.
Each time I did this, the staff member wouldn't even really apologize or act like they cared about it, but instead would just offer me a $50 credit towards my stay for the inconvenience and said that they'll send someone up right away. Guess what – spoiler alert – no one ever came.
After the 4th time requesting it at the desk, yes and the 4th $50 credit, the manager finally got involved and had someone finally come up. Terrific! On the night before we were set to leave, we finally got some fresh sheets and towels. At this point, I was actually tired of the $50 credits and just wanted some fresh sheets and towels. I even requested to be switched to a new room so that I could get fresh sheets and towels that way, but that wasn't allowed.
It wasn't just the fact that we couldn't get housekeeping that left such a sour taste in our mouths. We had 2 or 3 other interactions with hotel staff, from just asking basic questions, to needing one or two things, which in turn resulted in 2 additional $50 credits for other issues.
Maybe it's a cultural difference or something, but each time it felt like we were completely interrupting and inconveniencing the staff members by asking them a question or for their help in resolving a basic issue.
It's certainly not the vibe I like as a hotel guest, whether I'm paying with cash or points, especially when I felt I wasn't asking anything outrageous. (If I remembered what those specific issues were, I'd share them with you but I have forgotten by this point!).
Regardless, at the end of our stay, we got the final laugh. Given all of the credits offered over the course of our stay for the various issues, and once the $1,300 or so worth of food from our various meals at Regatta was taken off (I told you it was a positive!) of the final bill, our final total was -$47.43. Yes, you read that right, we had a negative bill. I tried hard to have them issue that to us in cash, but they refused, and ended up zeroing it out.
But still, the fact that we had so many issues that it offset all of our non-comped dining and drinks and other spending, should highlight quickly just how disappointing this stay was. I can't say that we'll be returning to Baha Mar anytime soon!
Joe Cheung
My worst hotel stay (likely) had nothing to do with the hotel itself but I think the story is worth sharing because there are plenty of lessons to be learned. Our worst hotel stay happened at one of our favorite hotels, the Hyatt Place Portland-Old Port in Portland, Maine.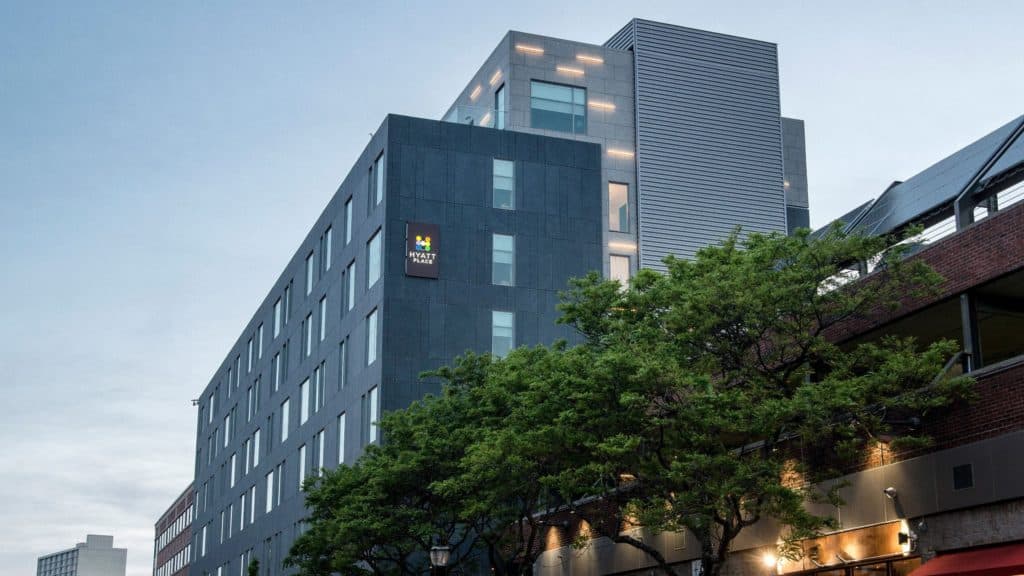 Being Boston based, we love visiting Portland on weekends – especially during the off season. It's a great city for adults and families alike, and my wife and I have enjoyed visiting the city both before and after our kids were born.
We decided to take a weekend with our family of five in Portland earlier this year and we had a great time in the city as always. We rode the Casco Bay Line ferry, took in a play at the Children's Museum, and had our fill of all the wonderful food options in the city. So why was the Hyatt Place Portland-Old Port our worst hotel stay?
Well, there's no easy way to say it, but the night before we left, my wife took her wedding rings off and left them on the soap dish next to the sink (the classic green plate you see in every Hyatt Place bathroom).
Through a combination of circumstances, I ended up being the one checking the room but I didn't think to look on the actual soap dish and, as a result, we left the rings behind. Sadly, it was only a couple months short of our ten year anniversary. To make matters worse, I had seen the rings the day before but temporarily forgot when I was checking the room.
We didn't realize this happened until the next day. So we called the hotel, spoke to housekeeping multiple times, and ultimately the general manager (via e-mail and phone), but the rings never turned up. The whole Hyatt Place team handled the situation professionally but I still can't imagine where the rings went. It seems unlikely that the contents of the dish were just dumped into the trash but stranger things have happened.
So, despite our love for the hotel, I don't think we'll ever return to the Hyatt Place Portland-Old Port. Even though it's our own fault for forgetting the rings, the hotel and even the whole city of Portland just has that negative connotation in our minds. But our loss can be your learning opportunity – here's some (likely obvious) things to take from our worst hotel stay.
If at all possible, leave expensive jewelry and valuables at home. You usually don't need them on vacation
If you bring expensive items with you, don't forget you can add them as individual items on your homeowner's or renter's insurance policy
Be sure to check everything in your room before you leave, even places you wouldn't think of. If possible, have multiple people look over the room
Do a quick inventory of your valuables as soon as possible after you've left a property, so you can check in about lost items as quickly as possible
Time heals all wounds, so although it still stings, we are mostly over our big loss at the Hyatt Place Portland-Old Port. It's also such a first world problem for our worst hotel stay to be the loss of a sentimental item, but sometimes those are the things that stick with you the most. Thankfully, this is the worst it's ever gotten for us!
Caroline Lupini
My worst hotel experience probably could have happened anywhere. I was traveling in Australia and had one night between getting off of a scuba diving liveaboard boat and flying out to my next destination. While I am a huge fan of Airbnbs, it's not worth it to go through the check-in rigamarole for stays that are only one night, so I decided to book a hotel.

I was able to snag a great rate at the Holiday Inn Cairns Harbourside for only $75 for the night. An IHG Accelerate promotion was going on at the same time as well, so it's always great to have the chance to rack up a bunch of points from cheap hotel nights.
The hotel itself was fine and in a good location and we were happy to not be staying in our beds all night (remember, we had just gotten off of a boat that we had been on for a week!). Until… the fire alarm went off in the middle of the night.
Of course, we sprung out of bed and started grabbing clothes to pull on, but there was also a part of us that thought it must be a mistake and we didn't really want to go stand around outside in the middle of the night. I felt the doorknob and peeked out into the hallway to see a bunch of other heads peeking out of their rooms too. No one was going anywhere and I couldn't see any signs of fire either from the hall or from the window.
We decided that our best bet was to call down to the desk really quickly and see if we could find anything out.  Luckily, someone answered the phone and confirmed that there was not a fire after all, so we settled back into bed. Falling back asleep was a little tough because the adrenaline was still pumping. And about 40 minutes later, just as we were finally drifting to sleep, an announcement came over the PA system that the firefighters had deemed the building as all-clear (it was lawfully required that they had to do that, but still).
Since we had booked this hotel to get a good night of sleep and that ultimately wasn't successful, I did complain about the event when we checked out. The hotel offered us 5,000 IHG points as a gesture of goodwill (which I would generally say isn't enough for about 3 hours of lost sleep).
Travis Cormier
My worst hotel experience comes with the worst review I've ever left for any business on Yelp, TripAdvisor, or Google reviews. After staying there, I vowed to myself to let everyone I know to avoid this hotel at all costs. This hotel beats out the AirBNB in Northern Spain that didn't communicate that everything in the town is closed during our stay and we wouldn't be able to find any food within a 2 hour drive. This hotel even beats the hotel that wasn't built when I arrived.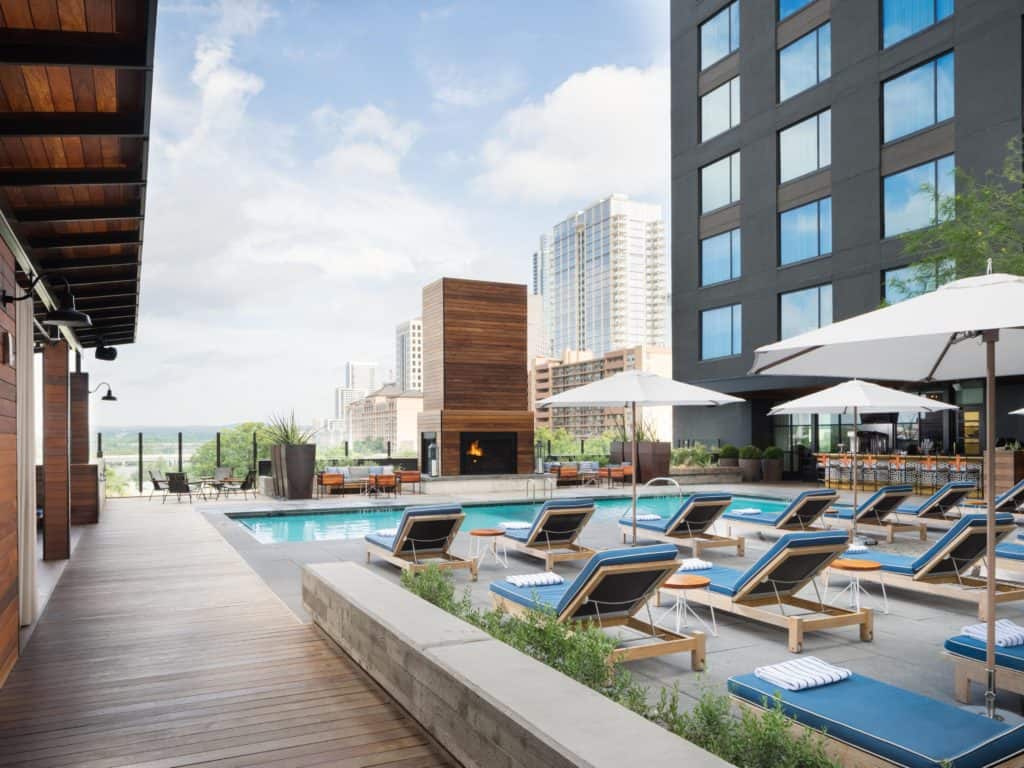 The reason this hotel is worse than one that wasn't even built was the complete disregard and lack of care on a special night. This wasn't my anniversary, or a birthday. Instead, the hotel completely dropped the ball repeatedly on my wedding night. To make it even worse, I paid cash for the stay – about $400.
The hotel with service so atrocious that I called them out as ruining my wedding night is the Kimpton Hotel Van Zandt in Austin, Texas.
Now don't worry, this review will remain PG, but you'll quickly understand how consistent failures in service completely destroyed any sense of reputation that this hotel previously had.
There was not one single thing done right. I can understand special requests failing, but from the moment we checked in, the entire hotel staff dropped the ball. So, let's get started.
The first dropped ball was our luggage. My father delivered our luggage and checked us into the hotel requesting the luggage be delivered to our room. When we arrived after our wedding, a bit past midnight, we arrived to our room with no luggage whatsoever. After calling down to the front desk, it took about 45 minute to have luggage brought to our room. This meant no change of clothes, so Miryea was stuck in her wedding dress and I was stuck in my tux. We couldn't shower because we had nothing else to change into and had no idea when our luggage would be arriving. Strike one.
After the luggage was delivered, we were waiting for some food and champagne that my mother-in-law had prepaid for and ordered in advance to be delivered to our room. When we called inquiring about it, the phone was hung up on multiple times. It took about half an hour to get a response from the night manager and amenities staff regarding the delivery. When they finally said it was on the way, it was 20 more minutes until it was delivered. Again, leaving us stuck because who knows when someone is going to show up with the delivery.
I prepaid for a rate including room service. We had a mid-day flight to catch on our way to the Maldives for our honeymoon. Knowing we needed to leave the hotel by 10:45 to get to the airport in time, we selected food to be delivered between 9:45 and 10:00AM. Certainly, this would be enough time to get food delivered. At 10:15, our breakfast had still not arrived so I called down and was told it was being plated and on its way. At 10:30 it still hadn't arrived and we decided to leave so we could hopefully have time to grab food at the airport.
Upon checking out, expressing complaints, we were only offered waived car parking fee (which, at $60, was severely overpriced for Austin).
Every single request that was not beyond reasonable was met with failure by the Kimpton Hotel Van Zandt. No luggage in time, no food that had been already paid for, no room service. We arrived at the hotel shortly after midnight and we weren't even able to shower until almost 1:30AM because of the mishandling of service by the hotel. Even breakfast, which was included in the room and should be a standard practice of the hotel was nearly an hour late.
Although the hotel later refunded the entire stay, I still cannot in good faith recommend the hotel. I've since been to some other great hotels in Austin, such as the Hyatt Place Downtown, The Driscoll, and the JW Marriott. I highly recommend those. Even the Hyatt Place has demonstrated higher standards of service than what is supposed to be one of the nicest hotels in Austin.
If you're staying in Austin, just do yourself a favor and avoid the Kimpton Hotel Van Zandt.
Anya Kartashova
I stay at hostels quite a bit during my travels and have seen a fair share of moldy ceilings, meandering cockroaches and abysmal internet connections, but this one takes the cake.
I was in Hoi An, Vietnam, and booked an all-female six-person dorm for my five nights in town. The hostel was actually rather nice with its en-suite showers, buffet-style breakfast and a big common area with decent Wi-Fi. However, I got unlucky with roommates from hell.
Four friends from Europe traveling together moved in the same day I did, and I felt outnumbered right away. They seemed fine but a bit cliquish, and I wasn't with "them."
On the second night of our stay, they went out and didn't come back until 3 a.m. when I heard a man's and a woman's voice right outside the door. They chatted for a while before entering the dorm. Yes, you read that right—they both came in and proceeded right to the en-suite shower bathroom where they kept talking and laughing.
Moments later, the rest of the hen party came back from the bar, and another woman brought a guy with her as well. So, now there were two strange guys in the all-female dorm. They were all chatting and giggling as if I wasn't there. I asked them to be quiet, and they apologized but continued to talk.
The couple that was canoodling in the bathroom came back in and climbed into a top bunk next to mine. The next thing I knew, their bed was moving and making squeaky noises. I mean, come on! I had never experienced such rude and brazen behavior.
When they were done, the couple went back in the shower room. When they came out, I angrily yelled "Enough!" after which everyone was quiet. It was 5 a.m. by then.
Unfortunately, the hostel didn't have a 24-hour reception, and I didn't have much recourse. The women said they were sorry for being disrespectful the next day, but it felt insincere, and I hadn't gotten enough sleep to accept their fake apology.
Now, I'm no prude and totally get it if you want to find some action on vacation. You do you (or whomever you meet that night). The thing is, Southeast Asia is cheap enough to book a private room for all your horny needs. That way you avoid embarrassing yourself and pissing off your roommates. It's a win-win.
This incident took place two years ago, and I still prefer hostels to hotels when I travel solo. First of all, it's a great way to meet other travelers (most of them are nice and respectful). Second of all, hostel dorms don't break the bank and allow me to travel to more places on a budget. The next group of women that moved into my room right after was fantastic, and I made friends whom I saw again in other parts of the world.
Final Thoughts
Here's the thing. As you travel more, you're bound to run into an issue somewhere along the way. That's just how things shake out in life. Since hotels, Airbnbs, hostels, etc. are a big part of the travel experience, there are plenty of ways for things to go poorly.
Fortunately, the stories we've shared here aren't the norm. Hopefully, you found them a bit humorous and a good reminder to expect the unexpected just in case things don't go as planned.
If nothing else, don't let one bad experience have a lasting impact on your desire to travel. Before you know it, you'll find yourself staying at a place to remember. Besides, the bad experience could end up being a really funny story to share with friends.
What's your worst hotel experience? Let us know in the comments.
New to the world of points and miles? The Chase Sapphire Preferred is the best card to start with. With a bonus of 60,000 points after $4,000 spend in the first 3 months and 2x points on dining and travel, this card truly cannot be beat! 
Learn more
---
10xTravel is part of an affiliate sales network and receives compensation for sending traffic to partner sites, such as CreditCards.com. This compensation may impact how and where links appear on this site. This site does not include all financial companies or all available financial offers.
Editors Note: Opinions expressed here are author's alone, not those of any bank, credit card issuer, hotel, airline, or other entity. This content has not been reviewed, approved or otherwise endorsed by any of the entities included within the post.