The best credit card to use to purchase tickets for a specific airline is rarely that airlines' own co-branded credit card. Yes, you heard that right. If you're buying a ticket on United Airlines, it doesn't necessarily make sense to use the Chase United MileagePlus Explorer credit card. Likewise, if you're flying American American, you shouldn't assume that using the Citi AAdvantage Platinum Select or Barclays Aviator Red card are your best bets.
Why? And What's Better?
There are a couple reasons why using an airlines' co-branded card usually isn't the best option. The two primary reasons are that other cards earn more points per dollar on airfare and that some other credit cards have better travel benefits automatically included so you don't have to shell out extra cash to get the same benefits.
The one reason that it could make sense to use an airlines' co-branded card to book your ticket is if it is required in order to get your free checked bag benefit that comes with your card. Some airlines require that you use their co-branded card, while others do not. We'll go into more detail about this below.
So, now that you know that there are often better options than an airlines co-branded card, let's look at a couple of those options. Two of the front runners are the Chase Sapphire Preferred Card and the Chase Sapphire Reserve Card.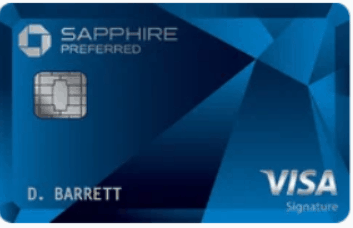 We'll take a look at a couple of examples below to see when one card might be better for you than another. Depending on exactly what cards you are comparing and what your travel needs are, you might have to do a little bit of digging on your own to see what the best option is for you.
$300 Domestic Flight: United MileagePlus Explorer vs Chase Sapphire Preferred
Let's assume you're buying a $300 round-trip domestic ticket on United. The United MileagePlus Explorer card earns 2X United miles per dollar on United purchases, so you would earn 600 United miles.
If you had the Chase Sapphire Preferred, you would earn 2X Ultimate Rewards per dollar, so you would earn 600 Chase Ultimate Rewards points. Ultimate Rewards can be transferred at a 1:1 ratio to United, so you have effectively earned the same thing. However, your points aren't tied to United so they could be transferred to another transfer partner.
Both of these cards have a $95 annual fee. In this case, both cards offer very similar trip delay, baggage delay, and trip cancellation coverage.
If you booked with the Chase Sapphire Reserve, you'd have earned 3X Ultimate Rewards points per dollar. It comes with a higher annual fee, but a $300 travel credit helps offset it thought—and a ton of other benefits.
Now, the only time you would want to forgo the more flexible Ultimate Rewards points is if you don't have status with United and you want to check a bag at no extra cost. To use the free checked bag benefit from the United Explorer card is to actually book your ticket with your United MileagePlus Explorer card.
If you simply have the card but use a different card to book, United will not honor your free checked bag. If you have status or are on an itinerary that already includes a free checked bag, this won't matter to you.
$1,000 International Flight: Citi AAdvantage Platinum Select Card vs Citi ThankYou Premier Card
Now, let's look at a $1,000 international ticket from the U.S. to Asia on American Airlines. You're trying to decide between booking with the Citi AAdvantage Platinum Select and the Chase Sapphire Reserve.
If you book with your Citi AAdvantage Platinum Select Platinum Select, you'll earn 2X American AAdvantage miles per dollar for a total of 2,000 American miles. With the Citi ThankYou Premier, you'll earn 3X ThankYou points per dollar for a total of 3,000 ThankYou Points. However, keep in mind that ThankYou Points do not transfer to American Airlines, but do transfer to a number of different airlines.
Since you're flying to Asia, you don't have to worry about the free checked bag benefit and both cards offer similar travel insurance and charge a $95 annual fee.
If you're dead set on earning American AAdvantage miles, the Citi ThankYou Premier may not be the card for you, but if you're flexible as to what miles you earn, you'll get more bang for your buck.
$200 Domestic Flight: Platinum Delta SkyMiles Credit Card vs The Platinum Card from American Express
Like most other airline credit cards, the Platinum Delta SkyMiles Credit Card earns 2X SkyMiles per dollar on purchases with Delta. Your $200 ticket would net you 400 SkyMiles. If you use The Platinum Card from American Express instead, you'd be able to earn 5X Membership Rewards Points per dollar on airfare purchased directly from the airline (ANY airline, not just Delta), so you would earn 1,000 Membership Rewards points for this same airfare purchase.
Membership Rewards points also transfer to Delta at a 1:1 ratio and these transfers process almost instantly. So, if you end up needing SkyMiles, you'll still be able to get your hands on them quickly. However, this allows you to consider other options with Amex's other transfer partners. Neither card offers travel insurance.
If you have the Platinum Delta SkyMiles Card, you don't need to purchase your ticket with the card to get the free checked bag benefit, so you can simply have the card but use a different card to purchase your airfare (or even get the less expensive Gold Delta SkyMiles Credit Card).
Now, where things get a little different is when it comes to the annual fee charged by these two cards. The Platinum Delta SkyMiles Credit Card has a reasonable annual fee while The Platinum Card from American Express has one of the largest annual fees on the market. Fortunately, The Platinum Card from Amex provides a bunch of other benefits including an annual $200 airline fee credit, $200 Uber credit —$15 per month, plus an additional $20 in December, Hilton and SPG Gold elite status and more.

Final Thoughts
As you can see, it doesn't usually make sense to purchase your airfare with an airline's own co-branded credit card. There are other cards out there that offer more rewards and better travel insurance. You can often find a card that will earn you more points and still be a great fit for your needs!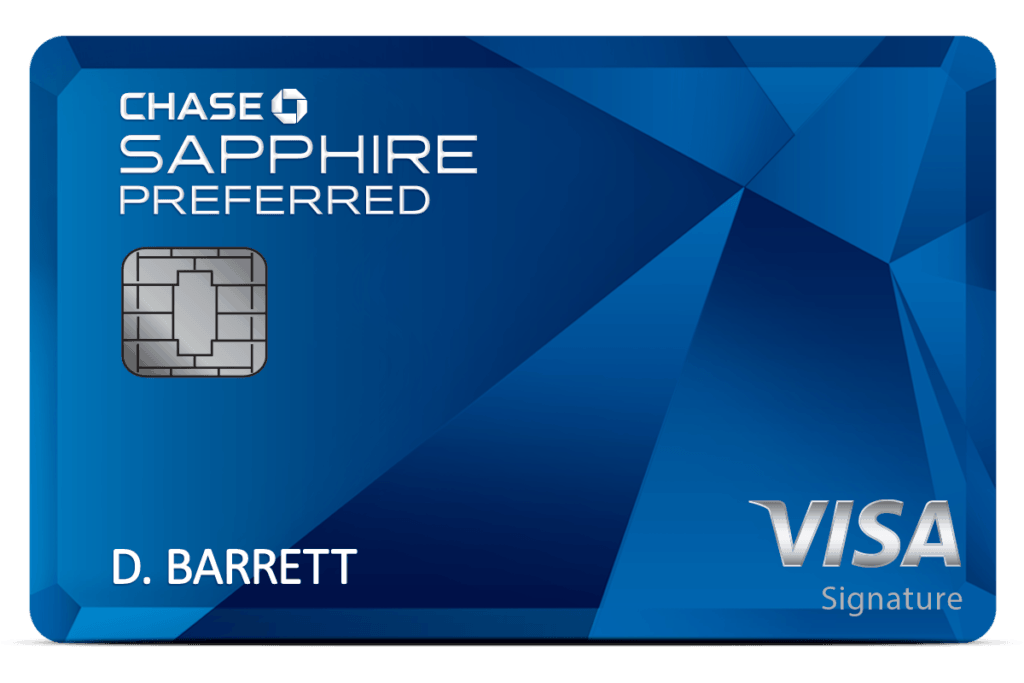 Chase Sapphire Preferred
50,000 Chase Ultimate Rewards Points after you spend $4,000 spend in 3 months
Learn more
---
Editor's Note: Opinions expressed here are author's alone, not those of any bank, credit card issuer, hotel, airline, or other entity. This content has not been reviewed, approved or otherwise endorsed by any of the entities included within the post.